Last year, the 30 French startups that achieved a $1bn valuation got most of the attention, lauded by local politicians and the media for creating jobs and boosting the tech ecosystem.
In fact, some of the fastest-growing startups in France were bootstrapped companies, meaning enterprises that have raised no venture capital money at all. 
These include sales automation company Lemlist, which hit $10m annual revenue and more than 20,000 customers in 3.5 years; and Lucca, the HR software provider used in 112 countries that achieved 28% growth in 2020 and recorded €15.2m in revenue. 
When the French Republic wants to promote entrepreneurship they promote the 40 businesses that have raised the most money. That's unfair. There is no one to represent the bootstrapped

companies
Caroline Pailloux, founder of recruitment business Ignition Program and the creator of a network for bootstrapped companies, argues that these software companies are often unfairly overlooked.
"When the French Republic wants to promote entrepreneurship they promote the 40 businesses that have raised the most money. That's unfair. There is no one to represent the bootstrapped companies," she says.
Jean-Christophe Boulanger, founder of French journal Contexte, says that raising money is not necessarily a marker of success. 
"What I think is pretty bad is that there is some confusion about raising capital and success. Raising capital does not mean success and some people are inclined to raise capital just for the visibility of it," he says. 
In fact, in Pailloux's opinion, a founder who doesn't raise external capital can focus on the job at hand: where to invest the company's own cash, hire the right people and achieve profitability. 
So what are some of the most exciting French bootstrapped companies that have joined Pailloux's Club Bootstrap? We've only included those that haven't been acquired.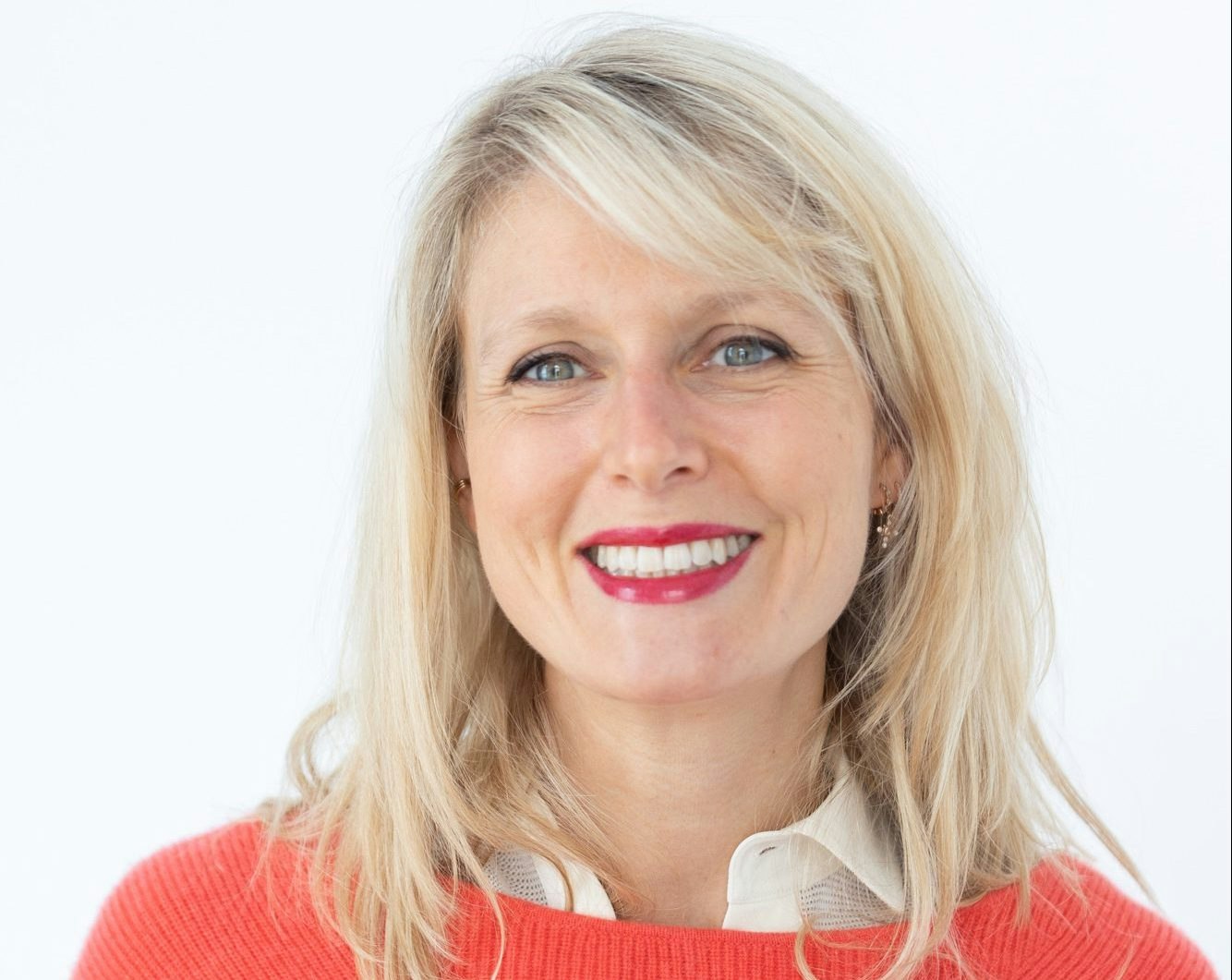 Ignition Program
Cofounders: Caroline Pailloux, Lucas Servant
Founded: 2013
The Ignition Program is a recruitment and training platform for startups that launched in 2013. And now it's grown to employ around 50 people and has expanded to Spain and Portugal. In the beginning, Pailloux says she had discussions with VCs but she quickly realised that she would need to give up a lot of control if she accepted any money. She decided that she would rather risk her own capital, by putting her savings into the business, but keep her freedom. 
"Today, my boundaries are my clients. If I had raised funds, my boundaries would be my investors," she says. 
She adds: "When you raise funds, the main objective is to spend the money you got. You have to invest more than what you get from your customers. Of course, we have to invest a lot to get growth as well, but we cannot invest more than what we earn. That means that in their culture, bootstrapped companies are much more careful with their costs."
Contexte
Founder: Jean-Christophe Boulanger
Founded: 2013
Contexte has around 900 customers, which are organisations, with each group featuring around 10 to 12 individual readers. Since 2016, Boulanger has been focusing only on generating revenue from subscriptions and has increased revenues by €1.5m year-on-year to €4.5m in 2021.  
"When I started I had no money in my pocket. It was quite a challenge because right from the start we wanted to be independent and control the majority of shares," he explains. 
To start the company, he brought in around €50k from business angels, in addition to some grant money from the French ministry of culture. In total, Contexte had nearly €2m in public grants and around €2m of private grants, plus €1m of debt. 
In Boulanger's opinion, it's better for an entrepreneur if they can avoid venture capital. 
"Not raising capital makes you focus on better questions for the long term success of your business. It makes you focus on profitability, not spending too much cash, and it makes you focus on quick growth and finding the right people," he says.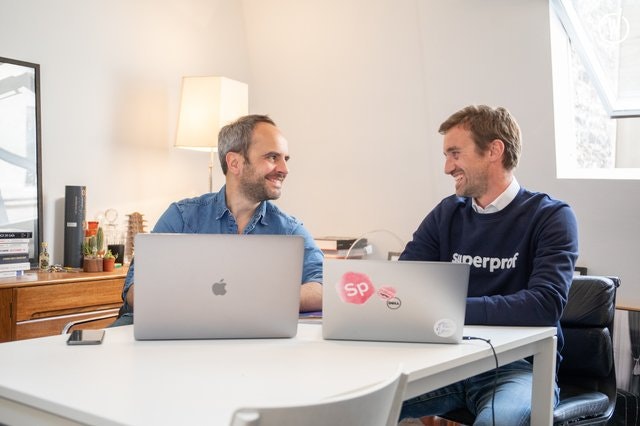 Superprof
Founders: Wilfried Granier, Yann Leguillon
Founded: 2013
Granier launched the tutoring service provider as a subscription service from the start, with students paying €9 a month for access to tutors who can give lessons in 500 subjects. In the beginning, he didn't pay himself and poured all his earnings back into the company. Since launch, he's completed 10 acquisitions, expanding internationally to 40 countries. Last year, the business, which employs 200 people, generated €21m in revenue. He says he's happy with the company's current structure and does not want to sell a stake in the company. 
Skilleos
Founder: Cyril Seghers
Founded: 2015
Skilleos provides online courses on a variety of topics from languages to professional training. The courses are taught by more than 300 professionals.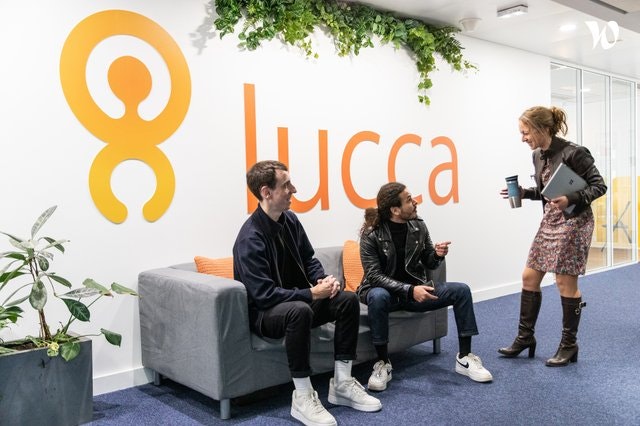 Lucca
Founder: Gilles Satgé
Founded: 2002
Lucca is an HR software provider that's operating in 112 countries. In 2020, it grew 28% and recorded a revenue of €15.2m. It employs approximately 250 people and has 4,400 clients. 
Sociabble
Founder: Jean-Louis Benard
Founded: 2014
Sociabble, an employee communications and advocacy platform, is used in more than 80 countries. Headquartered in Paris, the company has operations in New York, London, Lyon and Mumbai. Its clients include Coca Cola, The Walt Disney Company and Microsoft. 
CosaVostra
Founders: Matthieu Stefani, Laurent Kretz, François Defossez, Pierre Stefani
Founded: 2015
A digital strategy consultancy, CosaVostra has offices in four cities, including London. It has worked with companies including Hermes, Kellogg's and L'Oréal. Since it was set up the company has averaged 60% growth year-on-year, according to its website.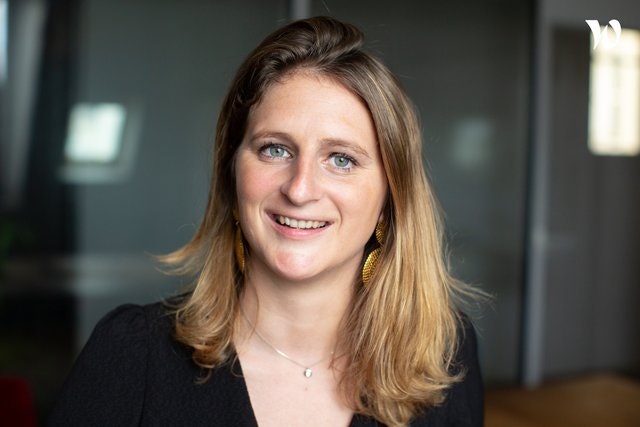 TeamStarter
Founders: Ségolène Mouterde, Vincent Desmares
Founded: 2019
TeamStarter is a corporate crowdfunding platform that allows companies to facilitate the creation of new projects by their employees. 
Wivoo
Founders: Thibaut Desreumaux, Marine Bonlieu, Julien Davignon
Founded: 2018
Wivoo is a consultancy with a focus on product management. This year, it's been included in FrenchWeb 500 — a ranking of French tech companies — in 281st place.  
Cleany
Founders: Alexandre Bellity, Olivier Saint-Germain
Founded: 2012
Cleany, as the name suggests, is a cleaning services provider for offices, set up with the aim of modernising this industry. The company aims to use 100% healthy cleaning products and works to get its cleaners permanent contracts. It is currently working on getting its B Corp certification.
Klox
Founder: Guillaume Boissel
Founded: 2017
Klox is a digital marketing company, which after four years in operation had more than 350 active clients in 2021. From just five people at the start, it has grown to employ 40 people. 
HelloCSE
Founder: Laurent Lefebvre
Founded: 2017
Lyon-based HelloCSE provides digital solutions to economics and social committees in France, from an employee benefits platform to training for elected professionals. In November it passed the 1,000-client mark.
Jamespot
Founders: Alain Garnier, Paul Giraudon, Matthieu Lluis
Founded: 2005
An enterprise social networking software provider, Jamespot is one of the oldest companies on the list.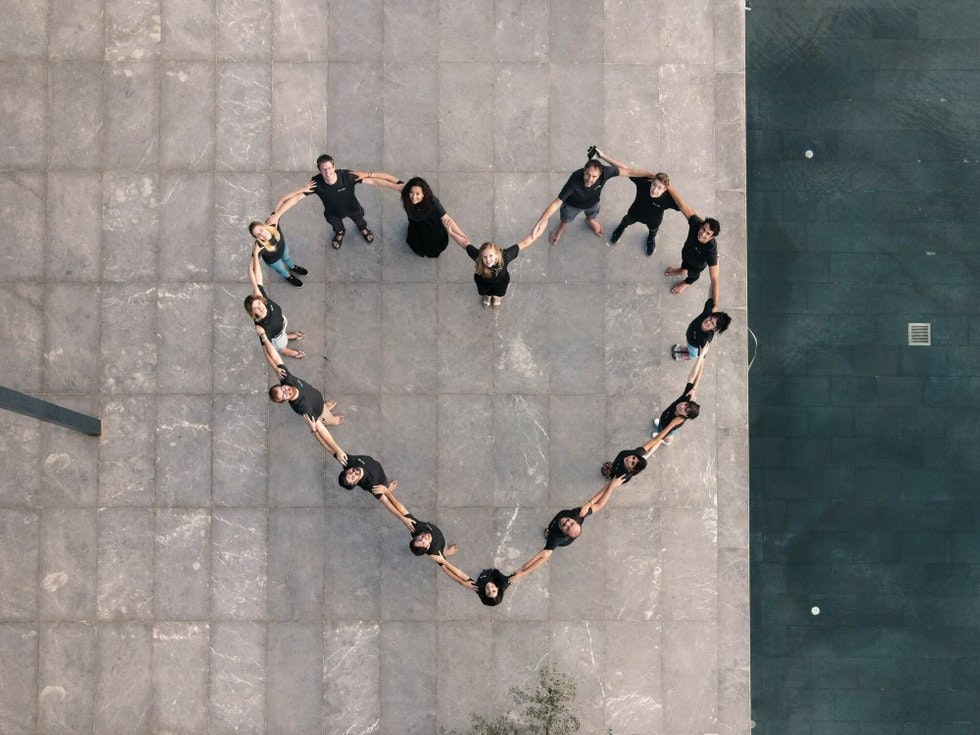 Lemlist
Founders: Guillaume Moubeche, François Lecroart, Vianney Lecroart
Founded: 2018
After starting with no venture capital funding, Lemlist founder Guillaume received a $20m offer last year, followed by an offer of $30m. However, according to a video published on YouTube, Moubeche and his partners decided to say no to venture capital.
Simplébo
Founders: Alexandre Bonetti, Jérémy Kenigsman, Romain Nony
Founded: 2013
Simplébo is a website design company which works with more than 6,000 companies, according to its website.
Nutchel
Founders: Clémence Rousseau-Dumarcet, Bernard Van Laethem
Founded: 2018
Nutchel is a glamping company whose first location was launched in 2020 in Belgium. Since then it has opened a new site in Alsace in France. For Dumarcet not having venture capital money made her focus on being profitable from day one. She says she wants to stay in control so she's not looking to raise any capital, although in the long term she's not ruling it out as she thinks it could be helpful to tackle international markets that need a lot of cash.