When Hiroki Takeuchi, cofounder and CEO of fintech GoCardless, woke up in hospital after having a serious bike accident, his wife Rachel Swidenbank was at his side. 
But the first thing he asked her was, "Where's Matt? I need to speak to him about GoCardless." 
"I was like, 'What? You've just had a life changing accident… and this is the first thing you're thinking about?'" says Swidenbank. "I was so upset with him about it." 
She's not now, though. "GoCardless was a big part of why he recovered so quickly; he had something to go back to, that he's so passionate about, that it really helped him through that time." 
Swidenbank is one of a hidden army of founders' partners; people who don't appear on their startups' team pages, or get written about in the media, or referenced by investors — but who play a big and often unnoticed role in the growth of some of Europe's most fascinating businesses. 
It's not an easy role, and can be somewhat exhausting — as this author knows first-hand — but it's exciting and exhilarating all the same.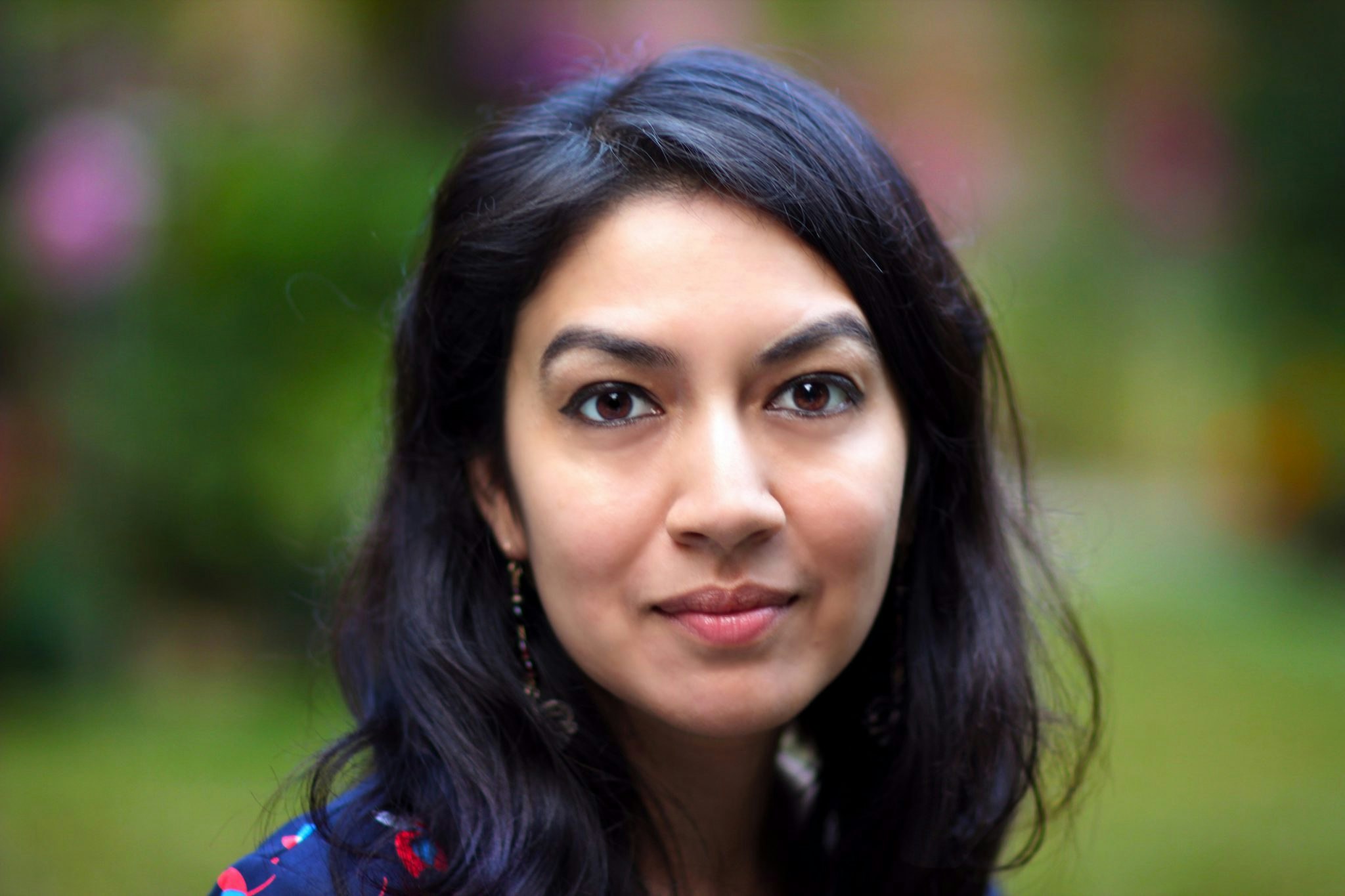 Three in the bed
"When you marry someone who starts a company, there are three people in the marriage," says Tahmima Anam, a novelist who is married to Roland Lamb, founder of music tech company Roli. "It's you, the partner and the startup." 
"The sense of responsibility and commitment is so far beyond any kind of job you could possibly have — and you share in all the highs and lows. There's nothing left at the office." 
You share in all the highs and lows. There's nothing left at the

office.
That takes a while to get used to — and doesn't necessarily get better over time.
Antoine Nussenbaum is a partner at VC firm Felix and married to Gabriela Hersham, founder of coworking company Huckletree. "I've got an almost schizophrenic relationship with Huckletree," he says. "I'm sometimes jealous of the time my wife dedicates to Huckletree, and also proud at the same time." 
Sifted Newsletters
Startup Life
Every Wednesday
How (and how not) to run a startup.
He's not alone in feeling that way. "Back in the day, it was like Hiroki was having an affair," says Swidenbank. "GoCardless is the other woman." 
Most partners, however, seem to have (somewhat) made their peace with their three-way relationships.
"There have been times when it's felt quite intense, but that's been ok. From the beginning, I started from a place of being supportive," says Jack Corson, who is married to Rachael Corson, cofounder of haircare business Afrocenchix. "Not just because I want the business to do well financially, but because I want the company to do well for Rachael and her dreams and ambitions." 
"It took me a really long time to accept that sometimes GoCardless comes before me — but I know that this is part of the deal, and I get to be excited and proud," says Swidenbank, a former founder herself and now VP of sellers at fashion startup Depop.  
"In every other job, I think it's important to maintain work-life balance. But when you're partnered with a founder, I think you have to take a totally different approach. There's no way it's going to be just a job, so just be in it together to the extent that you can," says Anam, who sits on Roli's board.
"There will always be compromises and sacrifices made along the way. The way I see it, with founders and tech businesses, you both have to be invested in it. If it's just the career of one person, then it's always going to be a challenge," says Howard, who is married to Pip Jamieson, founder of professional network The Dots.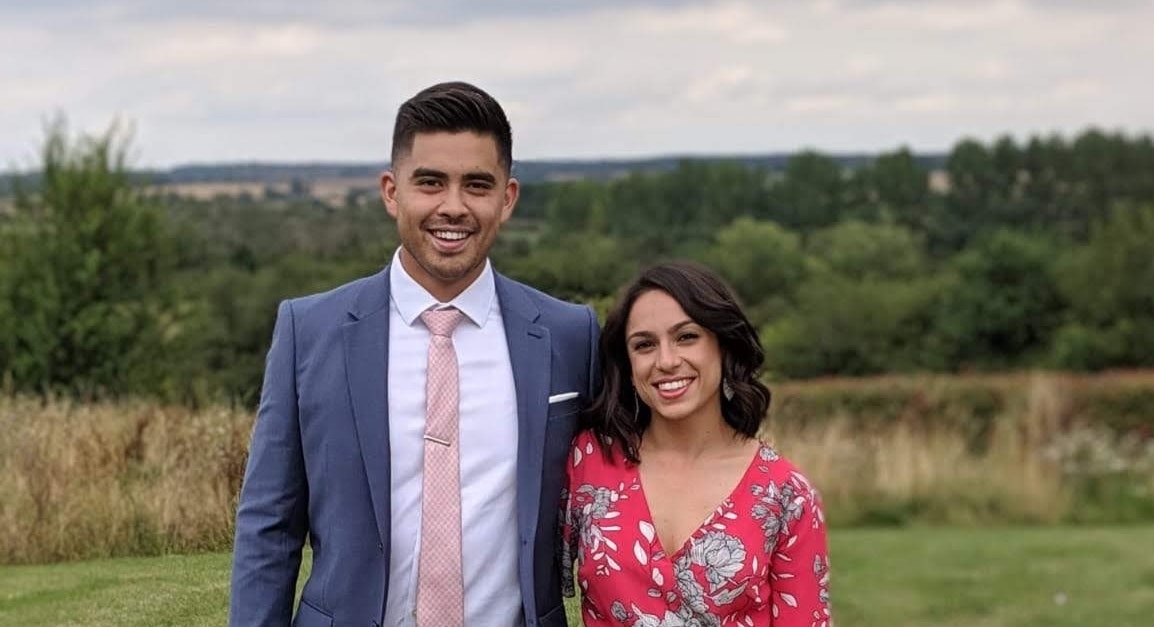 Kind of… fun?
It's not always a pain in the ass, either. 
"It's a bit like being a founder yourself, being the partner of a founder. Sometimes you're bouncing ideas off of one another, other times you're a product tester — I've got some really nice underwear at the moment!" says Rose de Mendonça, whose partner John has recently launched Cavalier, a new sustainable underwear business and his third company. 
"I find the human drama around business and startups super fascinating," says Anam. "It's a deeply enriching thing for our marriage. We have the children, but we have this other thing we're really fascinated by. It's a rich seam to talk about and debate over." 
'Special projects'
Nearly all founders' partners have their tales of the early days — and are somewhat dumbfounded and delighted by how much their partners' companies have grown since then. 
"I remember when Hiroki decided to do something with Matt — they'd sit around the table at the weekends, brainstorming ideas, and I always sat with them," says Swidenback, who met Takeuchi at university, pre-GoCardless. "They'd say, 'Rach, what do you think of this?' It was really interesting." 
"I just wish I'd had more involvement when they came up with the name," she adds, laughing. "That was a core moment to step in — and I would definitely not have chosen GoCardless." 
Corson is a teacher by day — but has done his fair share of shifts working for Afrocenchix too. "There were days where we would make 300 bottles of shampoo in [Rachael's cofounder] Joycelyn's kitchen," he says. "And until we had our first child, there was a tonne of equipment in our house." 
I'm always the guy with the van moving

stuff.
"I still have some business cards somewhere that say 'Special Projects', which basically means anything that's not on the payroll and is a bit weird," says Howard. "So in the early days, when they needed two interns at one point, I did all the recruitment for that. And when everyone moved to working from home, I was the one redistributing all the monitors from the office. I'm always the guy with the van moving stuff."
Nussenbaum has done plenty of odd jobs for Huckletree too — from sitting on the board to playing caretaker. "There was one time when pigeons were playing on the roof, and at 3am the alarm went off, and I was the one who had to go there to check it out," he says. "You have to deal with things as a team." 
Now, Afrocenchix bottles shampoos in a factory, Huckletree has an 80-person team to deal with pesky pigeons, and GoCardless has hit unicorn status.
"When I go to the office now, I think, 'This is unbelievable'. I remember when they hired a bunch of random interns, when they were 10 people in a living room, and now they're so many people," says Swidenbank. "They've stopped inviting plus ones to the Christmas party — but Hiroki says, 'Rachel has to come'."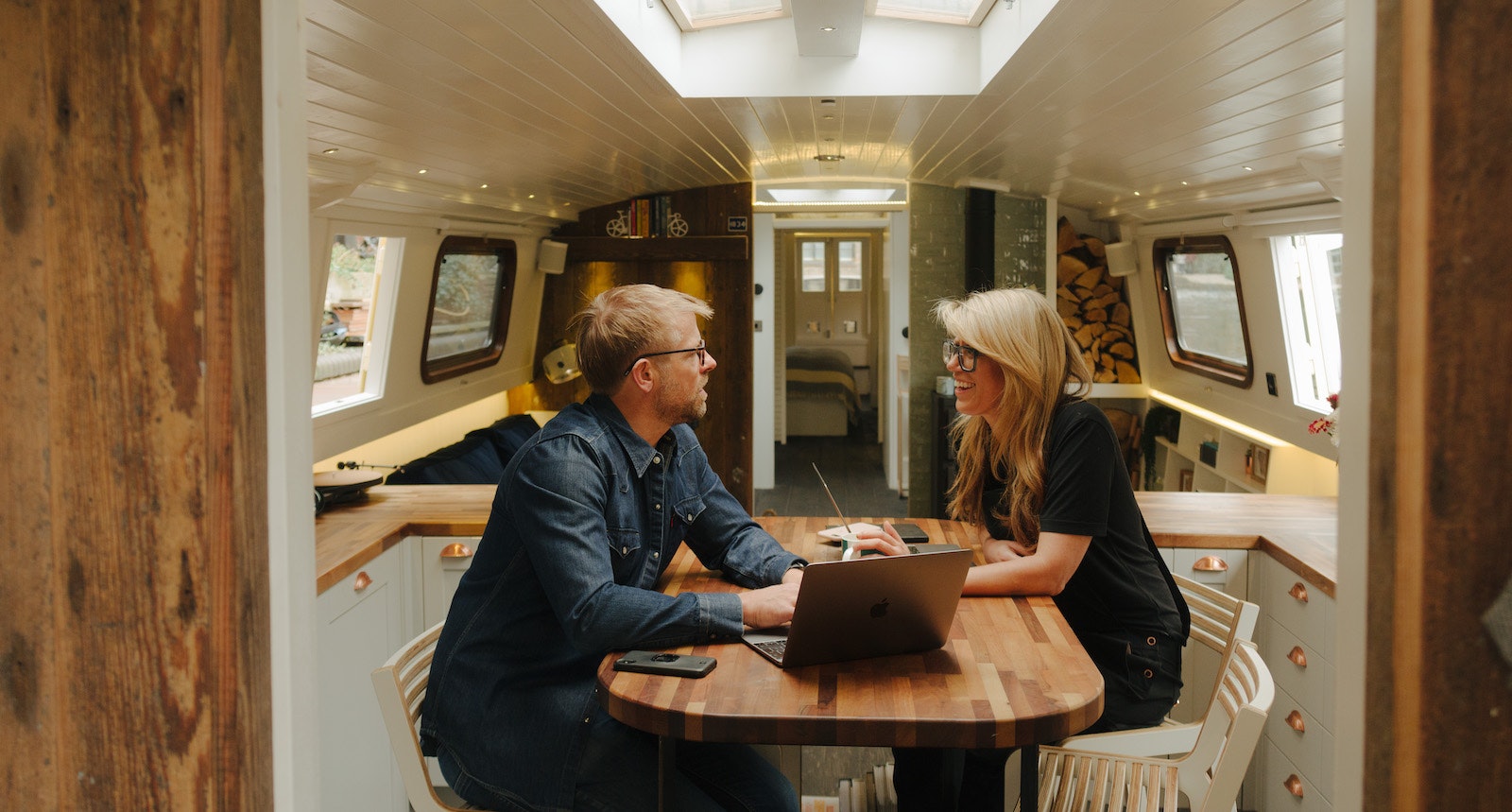 The listening ear
Another role most founders' partners seem to play is unofficial counsellor/advisor/therapist. 
"We spend far too much of our time talking about work," says Swidenbank. "Hiroki talks to me a lot about cultural problems, people issues, if he wants another perspective on things, to check sensitive emails. I understand the inner workings of what's going on." 
"But there are times when I have to go, 'Hiroki, I don't care. Can we have a conversation as husband and wife?'" 
"Founders are very lonely," says Nussenbaum. "Whether you're a VC or not, you can really help them by being a sounding board." 
"In the founder role, it's quite often difficult to find anyone to talk to, so the pillow advisor/counsellor role is real," says Howard. "It's also massively exciting." 
You're running a big deficit on nodding and listening

time.
Occasionally, however, partners say it can feel a little one-way. "Every so often, I want to talk about something — and if Pip says she's too busy, I say, 'Pip, you're running a big deficit on nodding and listening time'." 
Boundaries
Work/life boundaries are pretty impossible to keep when you're a founder — or in a relationship with one. But some boundaries are possible. 
"One of the major realisations that we had was that we're not going to talk about work once we went into our bedroom. Work doesn't stop at the front door, but it does at the bedroom door. But it used to not even stop there," says Anam.  
Sometimes you're trying to have a conversation, and you can see the change behind their

eyes.
"Some part of his brain is always on," says de Mendonça. "There are no boundaries; the ideas are in your head and your head is with you all the time. Sometimes you're trying to have a conversation, and you can see the change behind their eyes." 
The unpredictability and all-consuming nature of startup life also has a tendency to intrude into founders' personal lives. 
"In the early years, there just weren't enough people on the team," says Swidenbank. "So Hiroki would always have his laptop and phone with him at all times. We'd visit my parents and he'd sit in a bedroom on his laptop, and I'd get angry that he wasn't speaking to them." 
Holidays are also often sidelined. "The last proper holiday we went on was to Greece, in 2017," says Howard, who was meant to be having a week off with Jamieson this week — until something came up last minute. "So that's a thing."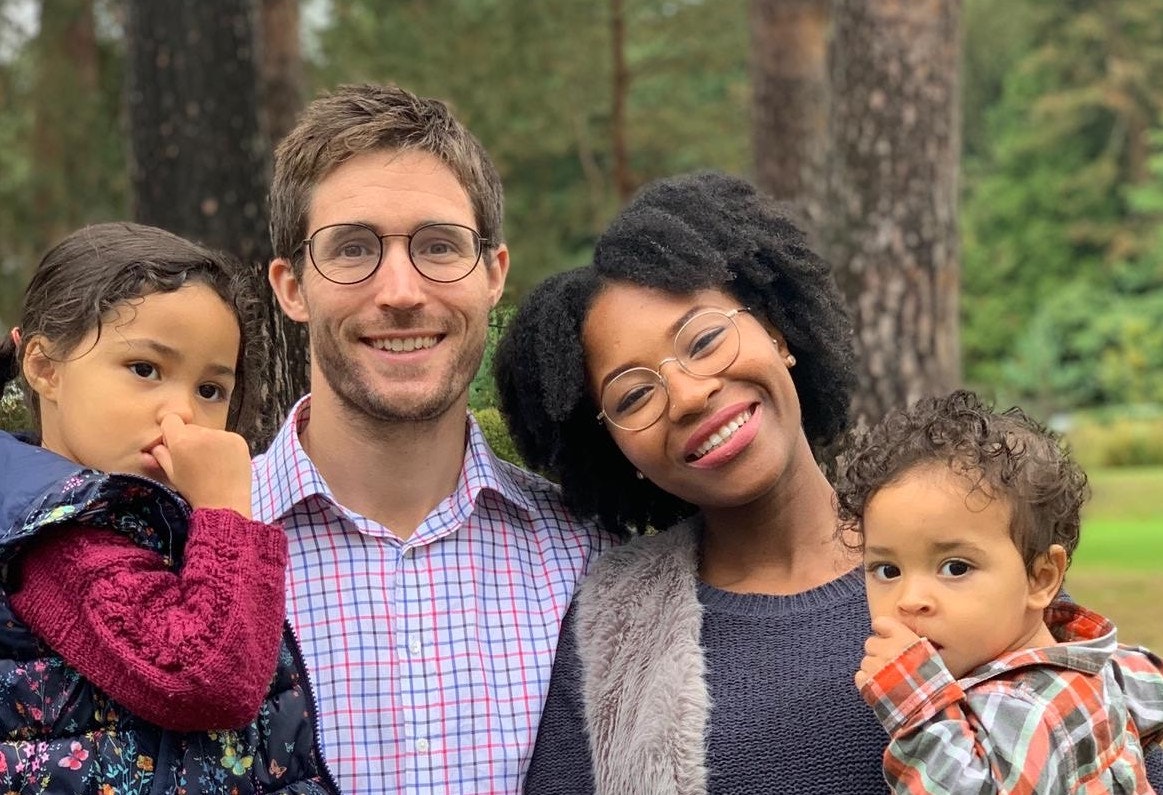 And then there are the day-to-day frustrations. "I don't think we talk about work too much, but it's never at the most convenient time," says Nussenbaum. Last week, he says, "I ordered one of these nice dinner kits on Dishpatch, I was all excited and we were just sitting at the table and bam, Gabi starts calling Andrew [her cofounder] to debrief about a management session they'd had during the day. It was 8pm. I was looking at her like, 'What's going on here?' I managed to get her to hang up, but then we had to talk about it." 
"I don't find it as hard with the big things," says Corson. "If all of a sudden an evening gets wiped out, it happens. It's the small things — I come home from work, she's on work calls, there's pressure to have dinner early because of our two kids, so I've got to cook. It's not something we have a big bust up about, but it's just those little things are harder to navigate. Can there be an actual cut off point?" 
Can there be an actual cut off

point?
Sometimes, that means founders' partners are doing more 'life admin' than they'd like to. "Being a busy founder can sometimes affect the more routine bits of our personal life. John understandably doesn't always have time to do the cleaning, to do the cooking — or rather, the brain energy to do those tasks," says de Mendonça, who is head of comms at healthtech startup Infinity Health. "And when I do it, it isn't just the cooking itself, I also think about what we're going to eat for the week, go to the supermarket, start the dinner."
"It's kind of like the modern version of the 1950s housewife, except it's not the 1950s and I do have a job," she jokes.
For those who have them, children can help founders shut their laptops. "It's helped that we've got two children; it means that Rachael does have to, at some point, pull herself away from it and focus on family. And she's really good at prioritising family time," says Corson.
"We're not the most structured people," says Nussenbaum. "But we quickly understood that we had to be super structured with kids, otherwise it would be simple chaos. And it's very much an equilibrium between her and I; she's a super mum, and I'm very, very involved and I love it." 
It helps that they have support with childcare. "My quest to find a nanny for our kids was the most important hiring process I have ever dealt with," he jokes.

Burning out
Over time, the pressures of running a fast-growing business, raising money and being responsible for an increasing number of employees can get too much. 
"Fundraising puts a huge amount of pressure on the system," says Anam, but there are other pinch points too. "There have been times when there was intense burnout." 
The burnout is real, and it creeps up on you, and it's not talked

about.
"The burnout is real, and it creeps up on you, and it's not talked about," she adds. "I think they all struggle, and it comes home with them. There's a silent army, mostly of women, out there to pick up the pieces." 
It can affect founders' partners too. "We both have a lot invested in the success of GoCardless," says Swidenbank. "If anything stressful happens, it affects me too. Sometimes, being the partner of a founder, you can be a therapist for their challenges at work, and naturally that anxiety feeds into you as well. You're carrying some of the emotional burden of the startup, but not empowered to do anything about it." 
Anam says it flips both ways, though. "Most of the time, it's been a really joyful experience. I just don't think I would've been able to relate to Roland and his joys and struggles in the same way, if I didn't somehow internalise them, take them on myself."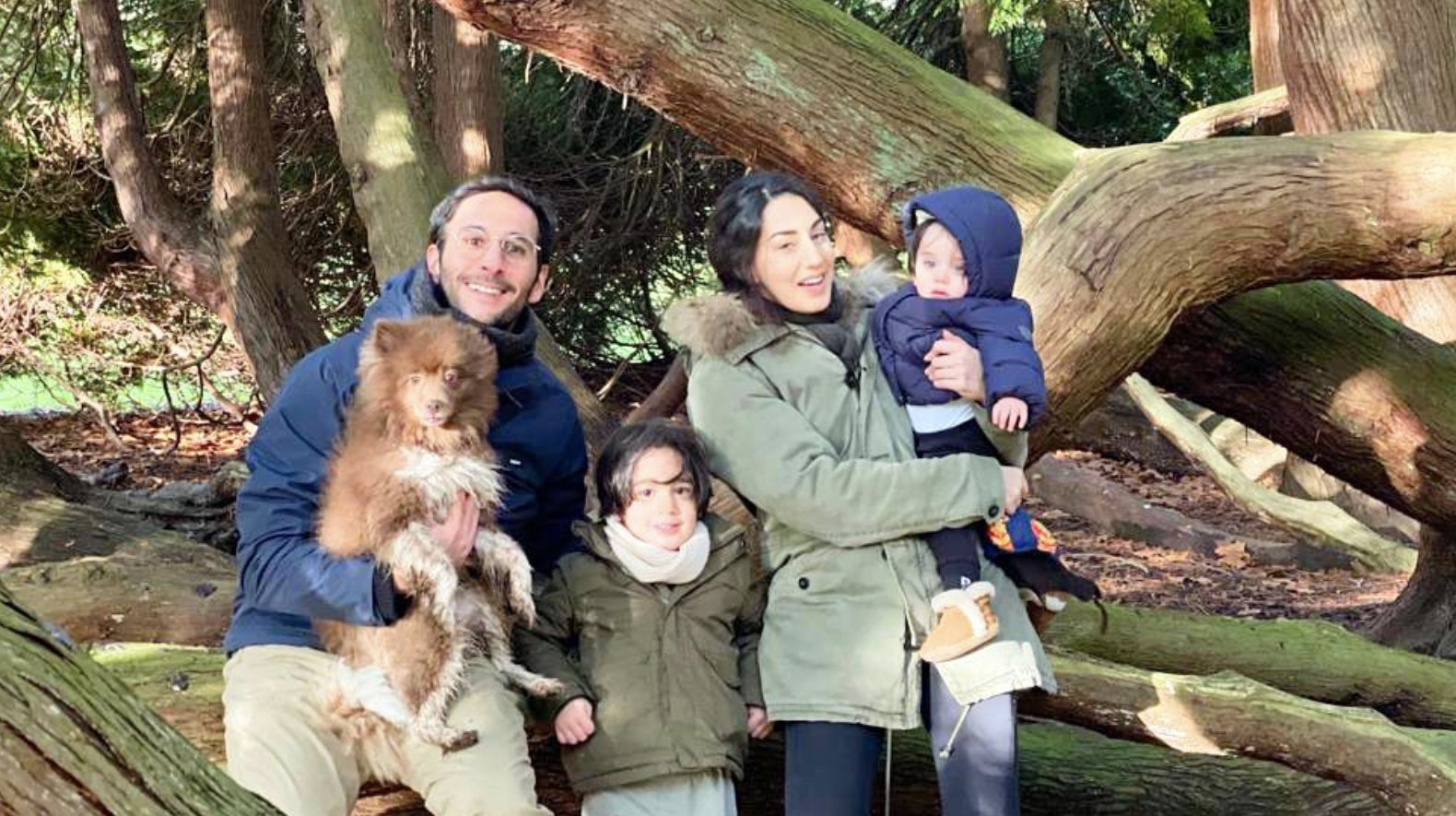 Run a mile?
If you're wondering whether to start swiping left on founders, hold on. 
"It's tough, but very enriching," says Nussenbaum. 
And advice for anyone whose partner is considering launching a business?
"I would say, 'Absolutely go for it'," says Howard. "But make sure you've got your bases covered. Think carefully in terms of the financials, and make sure you have a strong relationship, love each other properly and are ready to make sacrifices for each other. It's very different from two people with their own careers doing their own thing." 
Clear communication — and picking up some hobbies — are also recommended. "Make sure you don't keep things to yourself; it's very important to create respective awareness in your relationship otherwise that can create a snowball effect," says Nussenbaum. 
Sometimes you're just not going to be a priority, especially in the early

days.
"They won't be able to prioritise you at all times. It's important not to build up resentment," adds de Mendonça. "Do things for yourself that make you feel good. Learn a bit of self-sufficiency — you can't be dependent on one another."
"Prepare yourself for them not being as present with you anymore," says Swidenbank. "Sometimes you're just not going to be a priority, especially in the early days."