Hey: who wants to join in a favourite Sifted pastime of staring too long at tech founder photos?
There's something joylessly inevitable about most of the ones out there. It's usually two — or maybe three — people sitting side by side on a couch, all genial smiles, ready to poke another SaaS product into the world. 
But now and again a little screwball spirit breaks through. Of course, the kind of founder photo you get depends on a company's age. Your youth is for experimenting, for taking risks (and then your Series A+ life is when you stop slamming sambucas and put on shirts to sit at a table with crinkly-eyed VCs). 
Anyway, here are some founder pics that took me to strange and exhilarating places this year — and I'll save my absolute favourite one until the end. 
The drill masters
Sometimes, four men just want to hold a big drill bit together. These guys — the cofounders of Slovakia's GA Drilling — seem really genuine and nice. They look like they'd instinctively know how to take water or gas readings in a flat. 
A further note: from the hundreds of pics I've scrolled through in 2023, one lesson jumps out — it's an ever-dwindling era of hoodie-wearing founders. These drill masters do it their way. 
The man from the glittering past
Meanwhile: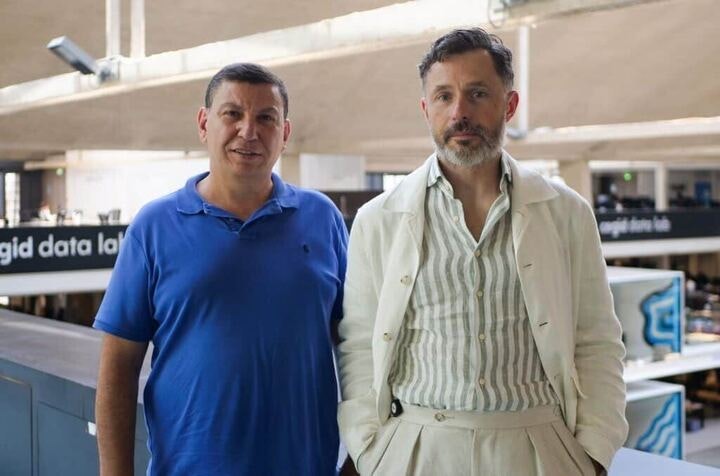 The thrillingly bearded and suited man on the right is Laurent Guiraud, cofounder of French quantum startup ColibrITD. He cuts some SERIOUS dash; I can't recall seeing a better-dressed founder. He looks like he's used his quantum machine to time travel back to Hemingway's Venice and nab all the fashion of the era (this is the point where I admit I don't fully understand how quantum works). 
You're thinking this was a one-off. That he got lucky that day. Well now. It wasn't a one-off: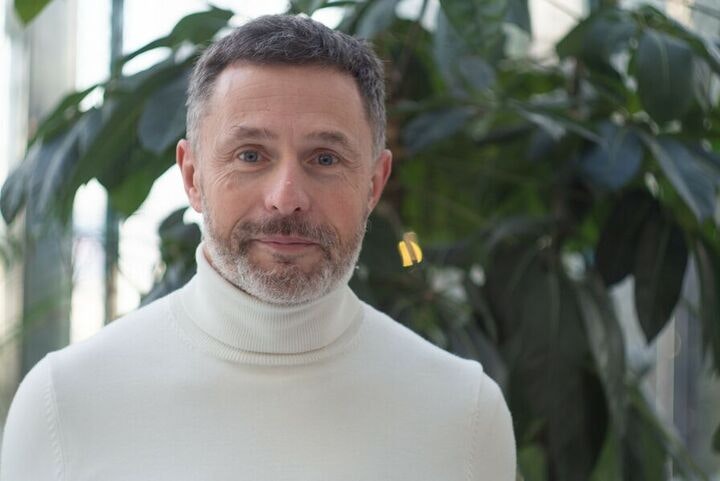 The Wes Anderson cosplay
Here's another one I'm partial to: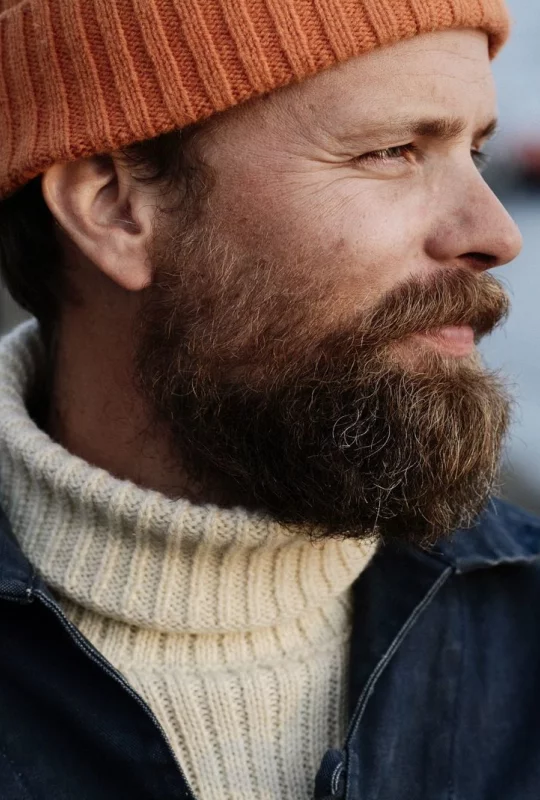 To look at this pic of whiskery oceanfarer Johan Brand, cofounder of edtech Kahoot!, is to be transported onto a small fishing vessel. I can hear seagulls; I can feel sea spray.
Wheeling your buddy around
Moving on: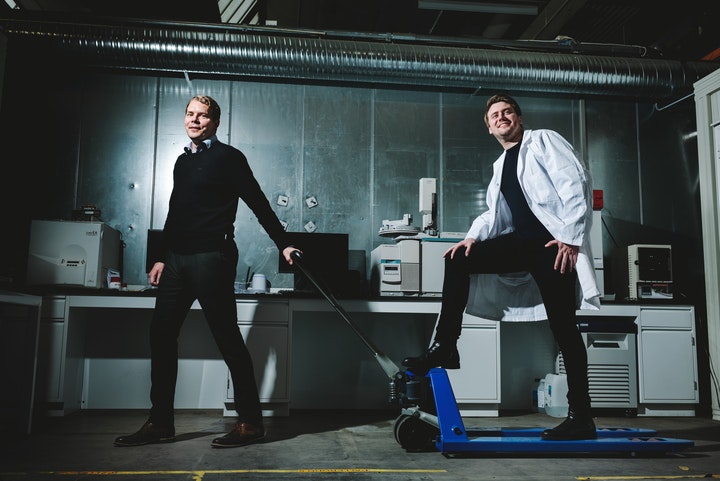 We've all stolen borrowed a shopping trolley from a supermarket late at night, popped our drunk friend in it and wheeled them home. Well, these guys — the founders of Danish biofuel startup Kvasir Technologies, Anders Kristoffersen and Joachim Bachmann Nielsen — get to have this kind of fun during the work day. 
The furry founder
Elsewhere: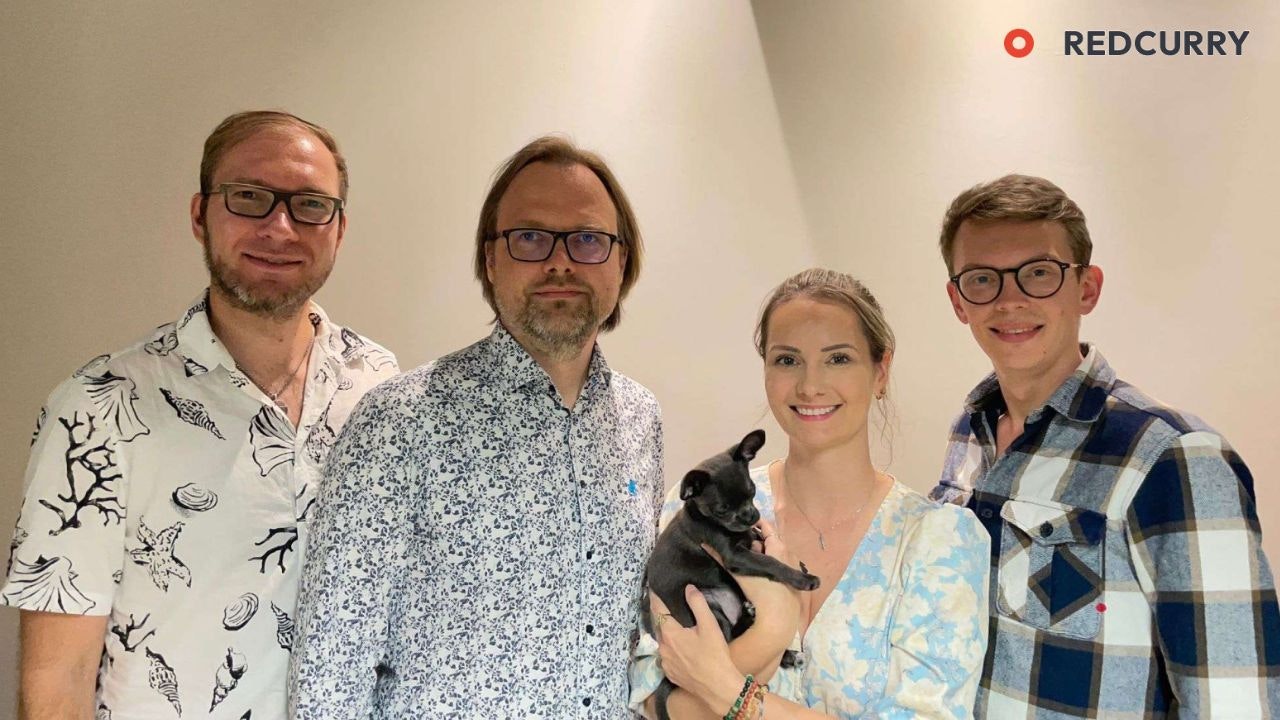 I'll never knock a startup — this one's Estonian fintech Redcurry — for doing a team photo with a dog, even one that also looks like a cat (just to add: the only one in this photo who is in any good lighting is the dog-cat).
A gear shift
Okay, and here's a collection of pics that ever so slightly bent and warped my mind. 
Photos laced with unease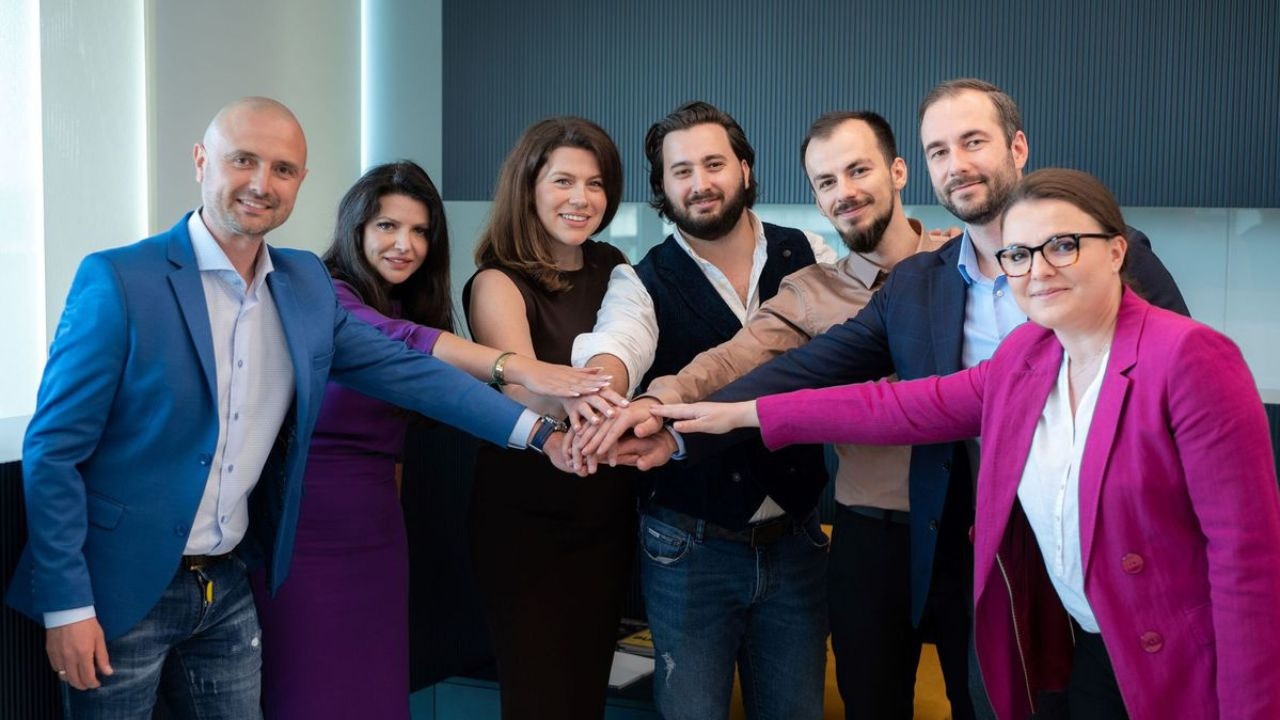 A photo honouring the tie-up of Bulgarian company euShipments with Romania's Helpship, which says: "We're all in this together" (but really the pink-suited woman's heart is not in this at all). 
Three people — the cofounders of AML software firm, Strise — jarringly looking in different directions but with one shared desire: for the photographer to pack it in, so they can return to their laptops.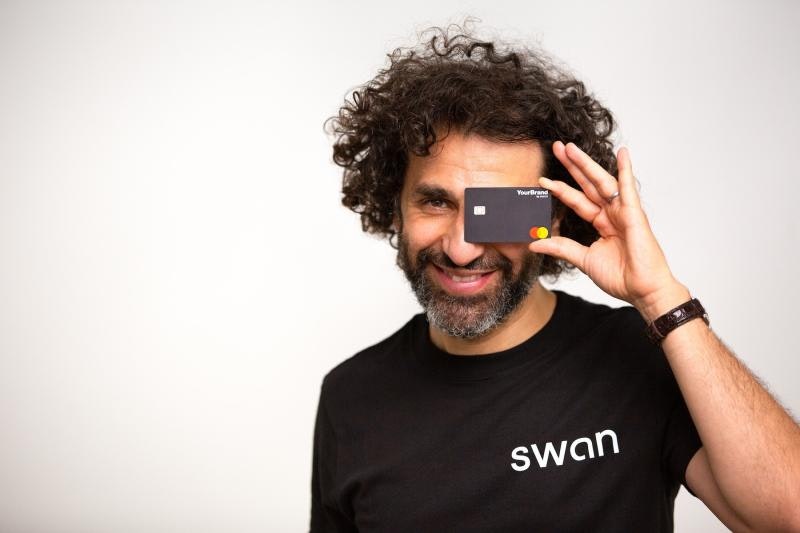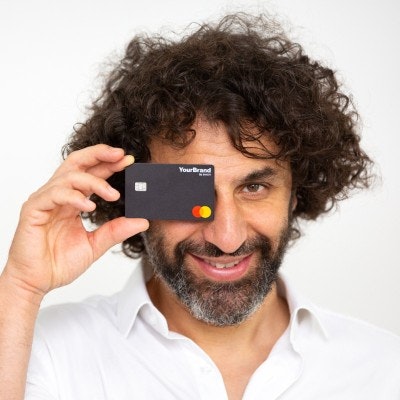 Some dudes — this one being Swan CEO Nicolas Benady — just want to partially obscure their faces with a debit card. You can't seeeee me! 
And the best one?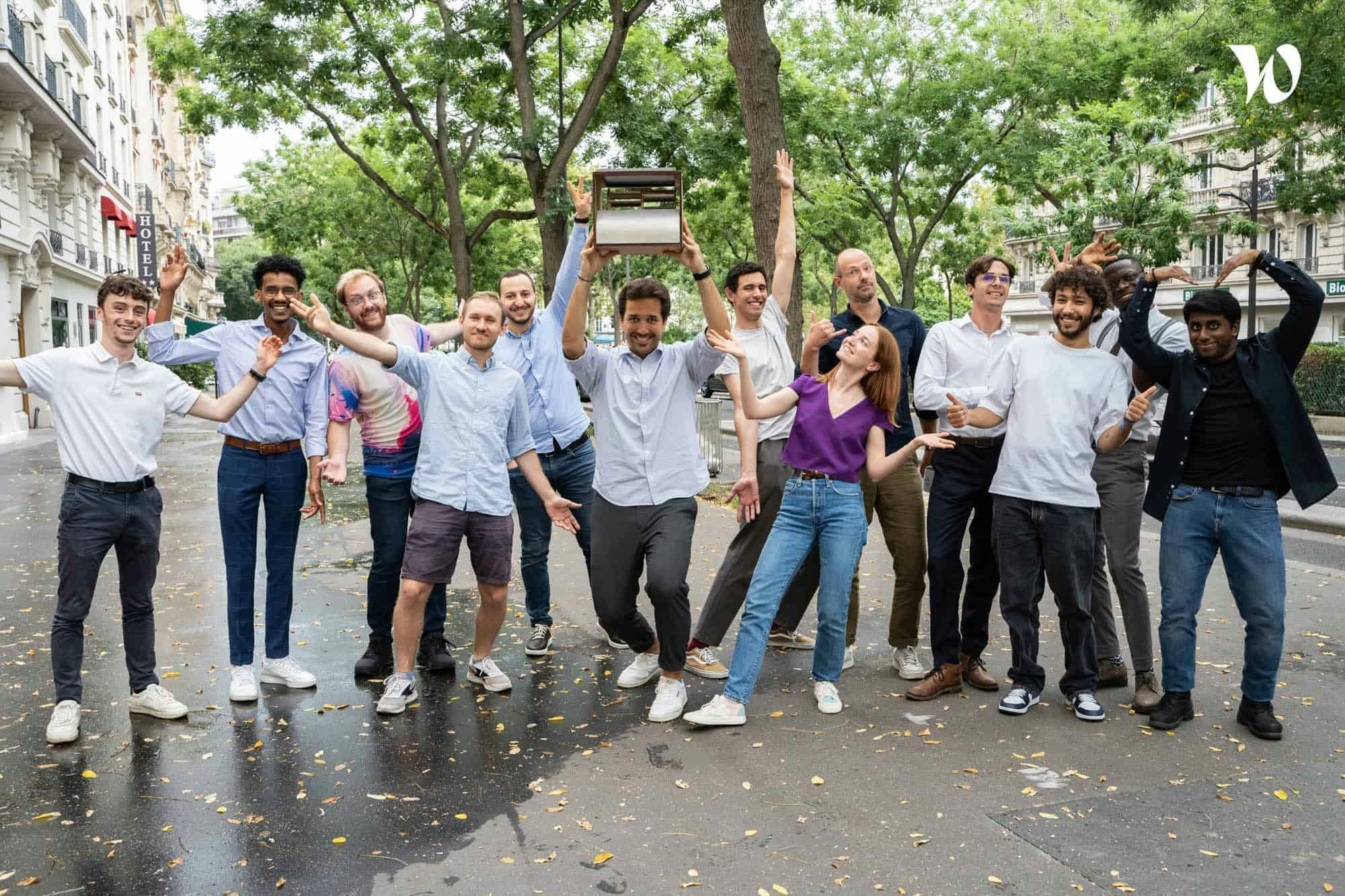 These are the good people of (the joyously named) Paris startup WIND my ROOF, which makes small wind turbines for rooftops. There's an intensity of human feeling here. The pic captures the classic intangibles of a young startup: no one has a clue if it's going to be successful, but for now things just feel good. And as for the main event, the guy in the middle with the toaster-looking mini-turbine: is he nodding to the iconic moment when John Cusack held a boombox over his head? Again, no one knows — and I prefer it that way.
What have we learned?
Same as always: absolutely nothing. 
Have another founder photo that you'd like to nominate? Send it over. I'm ready to give it my full attention.