There comes a time when dabbling in angel investing — or hanging out on a yacht — is no longer enough for successful founders. These are people who love running businesses, after all. 
So they set up their own investment companies.
Most are small and publicity-shy operations, like Checkout.com founder Guillaume Pousaz's family office Zinal Growth (just look at its website). 
Some of them, like Skype founder Niklas Zennström's VC firm Atomico, raise hundreds of millions of dollars from other investors and employ dozens of people.
We've scouted out dozens of founder funds and profiled how much they're deploying, who's running them and what they're looking to invest in. The funds listed below are entirely or majority-funded by the founders themselves, rather than outside investors.
Are we missing any? Let us know. 
Prima Materia: Daniel Ek, Spotify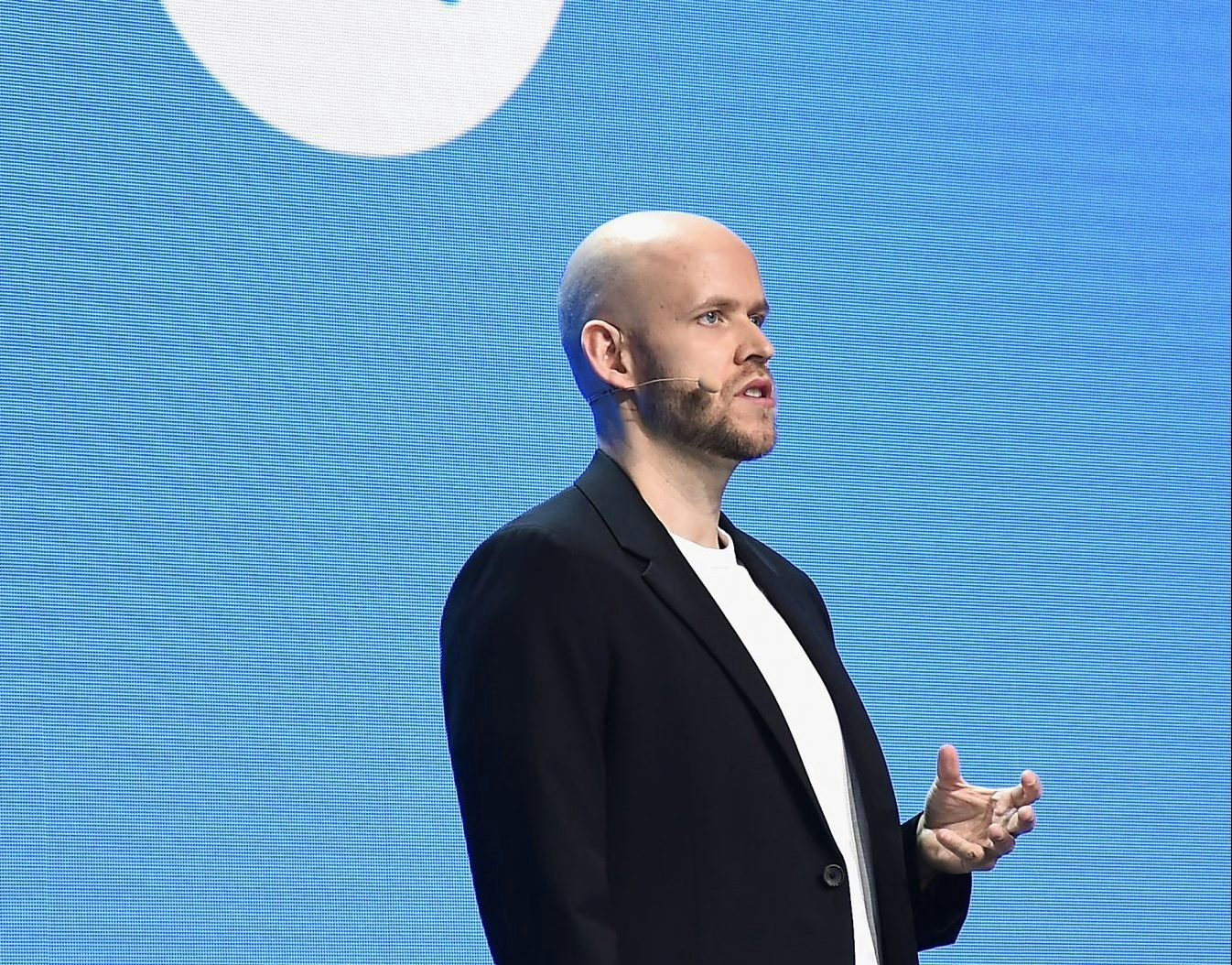 Ek's investment company Prima Materia is firmly in the press-shy bucket of founder funds.
While Ek has pledged to put €1bn of his personal fortune into European "moonshots" over this decade, Prima Materia has so far announced just two investments. The first, a chunky €100m into AI defence company Helsing (almost the whole of its Series A), was announced in November 2021; Ek now sits on the company's board. The second is a bit of a cheat: Prima Materia has backed Ek's latest company, the body-scanning startup Neko Health, which he cofounded with Hjalmar Nilsonne.
Prima Materia has so far deployed around €150m in startup investments, it tells Sifted. It's also backed two VC funds; climate tech investor Pale Blue Dot and AI investor Air Street Capital. 
It's run by a small team, led by Ek and his coinvestor Shakil Khan. Alongside them there's Pia Michel, who works with technical founders and scientists to start new companies based on their research, and Brett Bivens as head of research. 
Cherry Ventures: Filip Dames, Zalando Lounge
Dames cofounded the online retail company Zalando Lounge in 2009, which IPOd in 2014. He also took the role of CEO there, and founded an arts and collectibles marketplace in 2008, which shut down after a year. In 2012, he cofounded Cherry Ventures as an angel fund, and then in 2015 shifted to an institutional fund. He's invested in over 30 startups, including ecommerce company SellerX, space travel startup The Exploration Company and B2B payments company Mondu.  
Peak: Johan van Mil, Adatus, ReturnSocial, MailMedia and Yourleads
Serial entrepreneur Van Mil founded data marketplace Adatus and social marketing business ReturnSocial, which both exited to Uberconnected in 2015, and data companies MailMedia and Yourleads (the latter of which was bought by OMG in 2009). In 2007, he founded VC fund Peak Capital, which invests in European SaaS, marketplaces and platforms across pre-seed, seed, and Series A.  
NEVEQ: Pavel Ezekiev, Sofica Group
Ezekiev founded customer management platform Sofica Group in 2006, later selling it in 2014 to US-based NASDAQ-listed company TeleTech. He founded Bulgarian early-stage fund NEVEQ and has been general partner there since 2007.In 2017 he founded Neo Ventures, a fund focusing on space and healthtech founders.
Pink Capital and Starstrike Ventures: Lea-Sophie Cramer, Amorelie
The exited founder of online sex shop Amorelie has launched two Berlin-based investment firms.
There's Pink Capital, which Cramer launched in 2012. It's backed startups like secondhand marketplace Catchys, beauty tech Eve and ecommerce startup iPrice. There's also Starstrike Ventures — an investment vehicle she launched with Amorelie cofounder Sebastian Pollok — which often invests alongside Pink Capital.
Illusian: Ilkka Paananen, Supercell 
Paananen, cofounder and CEO of games giant Supercell, set up his family office Illusian way back in 2014. According to its website, Helsinki-based Illusian backs both non-profit and for-profit initiatives all over the world. Its portfolio includes Wolt, Hopin and Swappie.
In 2022, Niina Bergring, former chief investment officer of pension company Veritas, joined as the director of Illusian. 
Yellow Fund: Oscar Pierre, Glovo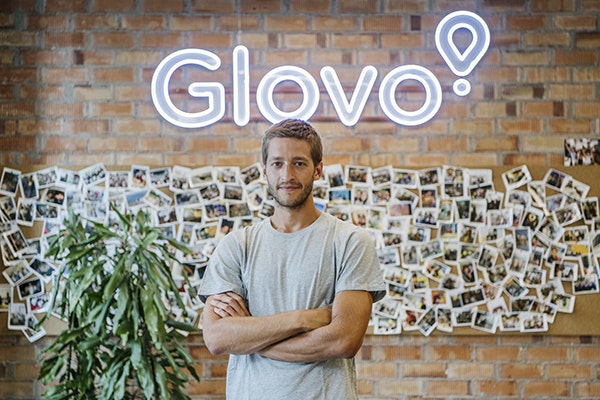 Glovo cofounder Pierre announced his intentions to launch a new VC firm at an event in Barcelona last year, as reported by Sifted. At the time, he said it would be a €50m fund, into which he would personally invest €10m-15m, raising the rest from other successful founders. 
After Sifted published its article on the fund launch, its website was taken down. 
Interface: Christian Reber, Pitch and Niklas Jansen, Blinkist 
Describing itself on Twitter as a "new kind of venture capital firm", Interface was founded in 2022 by two seasoned Berlin-based entrepreneurs: Christian Reber, founder of Pitch, Superlist and Wunderlist, and Niklas Jansen, cofounder of Blinkist. Also on the team is David Höhl, chief of staff and an investor.
Interface is currently raising a fund, targeting €15m-20m, towards which Reber and Jansen will contribute around 20%. It's investing in pre-seed and seed-stage startups working on B2B software, AI and deeptech in particular, and has made 12 investments so far. Announced ones include spacetech startup The Exploration Company, modular robot maker Robco, business training platform Junto and crypto-as-a-service startup Pile.
Zinal Growth: Guillaume Pousaz, Checkout.com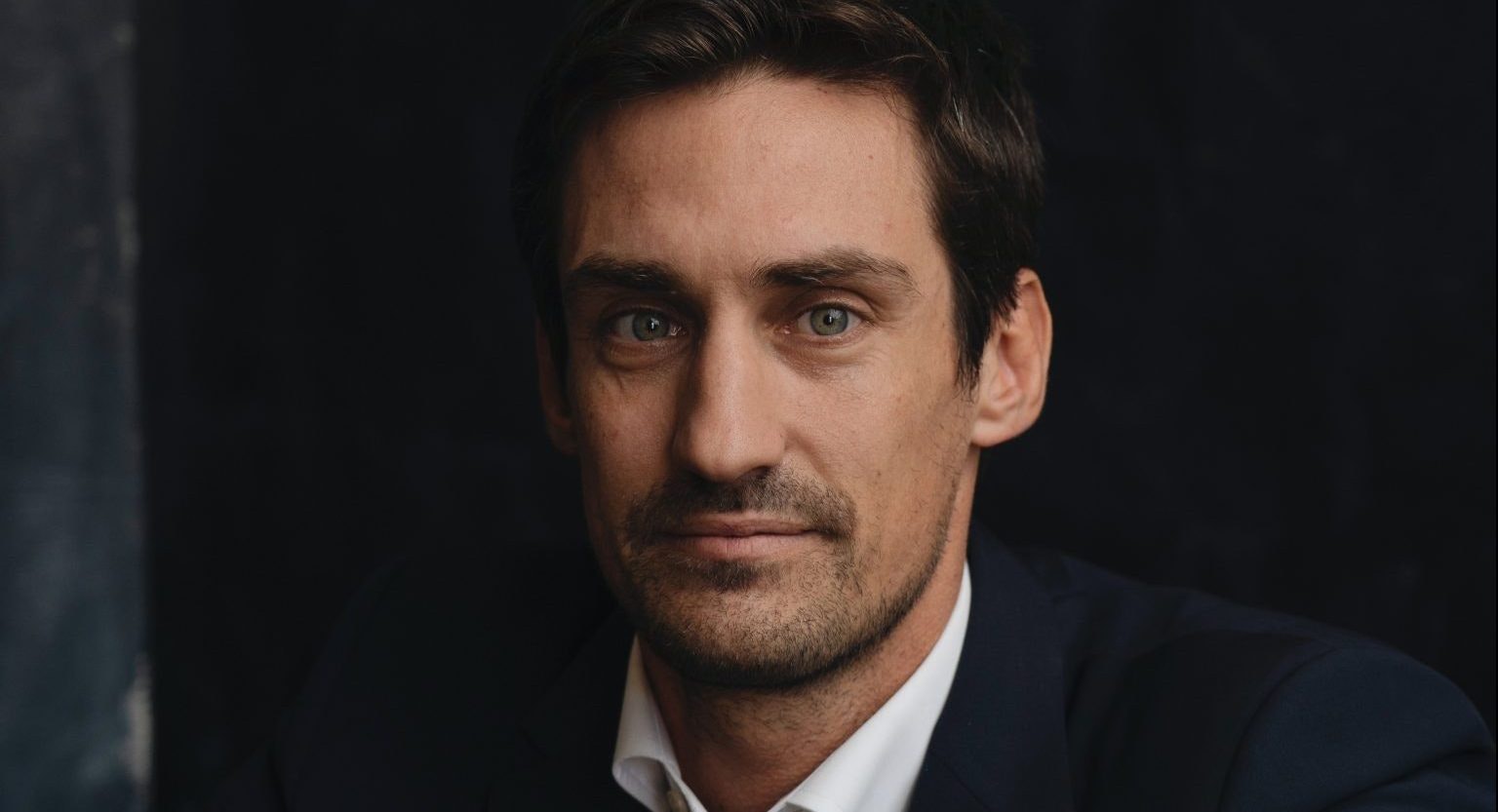 London-based Zinal Growth, Pousaz's family office, describes itself as a global-tech focused investment firm. It has two managing partners, according to LinkedIn; one of them, Luca Schmid, was previously a general partner at Coatue, where his investments include Checkout.com.  
Publicly announced investments include Irish revenue-based financing startup Wayflyer, Swiss company expenses management tool Yokoy, British carbon emissions platform Pledge, Irish no-code platform Noloco and San Francisco-based carbon credits marketplace Pachama. 
Diamond Hands Ventures: Eric Demuth, Paul Klanschek and Christian Trummer, Bitpanda
Diamond Hands Ventures is an evergreen investment company set up in 2021 by the cofounders of Austrian crypto exchange Bitpanda.
Reported investments include blockchain app developer Tatum, crypto custodian Copper and payments startup Payable. 
QuantumLight Capital and family office: Nik Storonsky, Revolut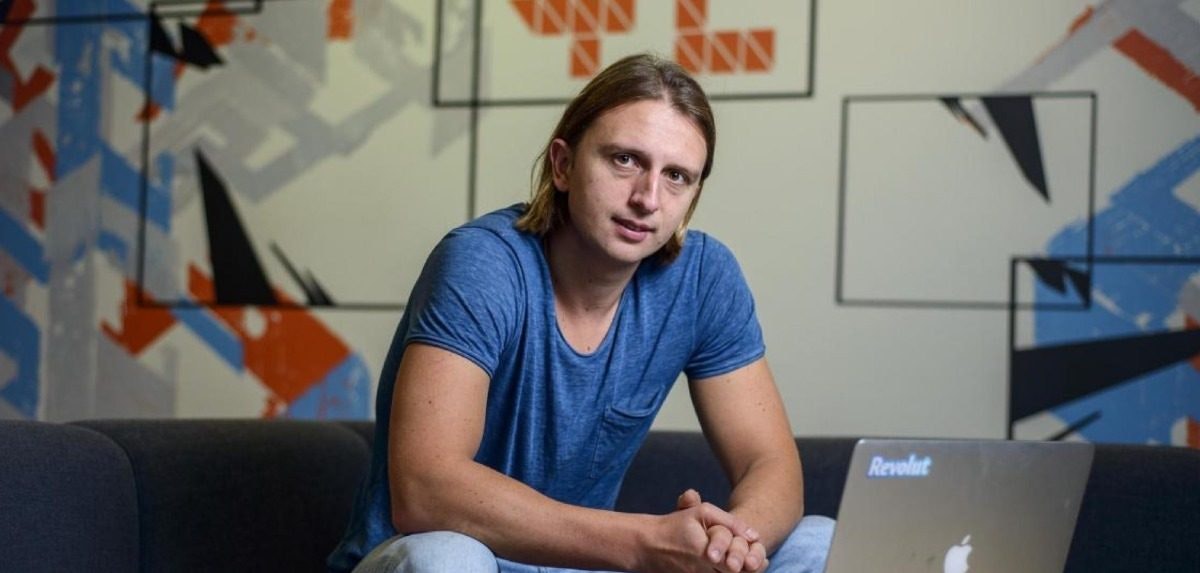 Late in 2021 Storonsky opened a family office and seven months later launched VC fund QuantumLight Capital. But he's been pretty coy about both since then.
His family office has made no public investments since news broke 15 months ago. Companies' House lists the director as Tommaso Pace — once a senior legal counsel at Revolut.
QuantumLight has also been quiet since Storonsky publicly announced the fund in 2022. The VC says it uses a "proprietary quantitative decision engine" to select startups — and according to LinkedIn, has a team full of data analysts and engineers.
Ilya Kondrashov, cofounder of London-based Fintech MarketFinance, was appointed CEO in September 2022.
Foobar: David Helgason, Unity 
Iceland's David Helagson, the founder of $16bn NYSE-listed game development platform Unity, launched a Reykjavik-based family office called Foobar in 2012. It's run by Benjamin Ratz, who was previously an investor at Israeli fund Lool Ventures.
Its website says it "supports startups, invests in technology, and develops processes to accelerate global decarbonisation and sustainability". Its portfolio includes Ukrainian app Reface, Helsinki-based VR startup Varjo and US lab grown leather startup VitroLabs. It's also backed VC funds, including Sequoia and Crowberry Capital.
Kima Ventures: Xavier Niel, Iliad 
Xavier Niel, a successful entrepreneur, long-time investor and one of France's richest people, founded Paris-based Kima Ventures in 2010. It's one of the most active early-stage investors in Europe, doing around two to three deals per week into startups run by French founders, and is these days run by Jean de La Rochebrochard. Niel is the sole LP.
AENU: Fabian and Ferry Heilemann, Forto
The millionaire Heilemann brothers last year transformed their family office, known as Pirate Impact, into an evergreen impact fund called AENU with €100m to invest in companies solving the climate crisis and advancing social equality. 
The brothers have committed a "substantial part of their net worth" to the fund, and raised from other successful founder-investors like Tier's Lawrence Leuschner and Skype's Niklas Zennström. 
Berlin-based AENU invests at all stages, with first cheques ranging from €500k to €5m, and plans to do around 10 new investments per year. The investment team includes Siobhan Brewster and Melina Sánchez. 
Norrsken Foundation: Niklas Adalberth, Klarna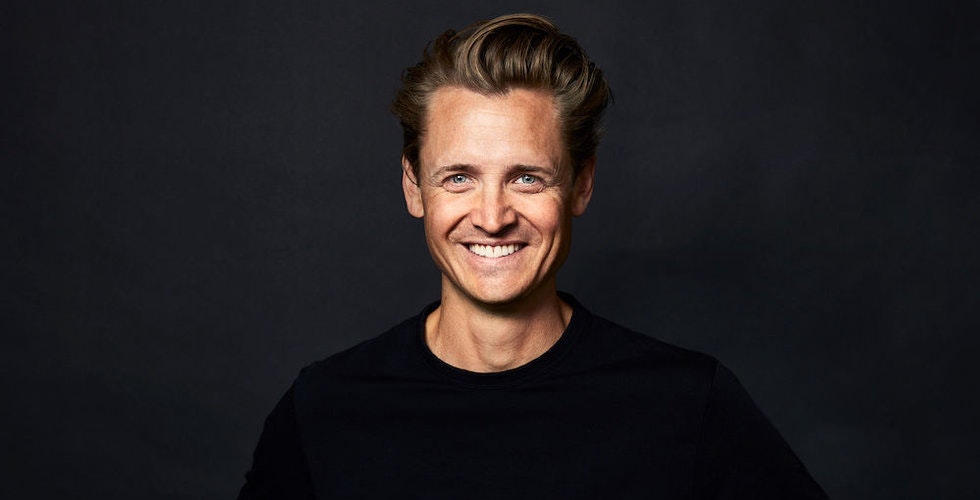 Adalberth launched social impact non-profit Norrsken Foundation in June 2016 after departing Klarna eight months earlier. It launched the first coworking space solely for impact startups in Sweden in 2017, and has since become one of the pillars of Stockholm's impact community. In the last few years it's also set up impact startup communities in Kigali and Barcelona.
Norrsken closed its first investment fund in 2021, with €123m in the pot, and followed that up with a $200m fund for African impact startups in 2022. It's backed startups like gigafactory giant Northvolt, electric freight company Einride and food sharing platform Olio.
Flat Capital: Sebastian Siemiatkowski, Klarna
Founded in 2013 by Klarna cofounder Sebastian Siemiatkowski and his wife Nina, Flat Capital has backed 21 startups. 
Its focus is on making long-term investments into unlisted growth-stage companies, according to its website. Its portfolio include unicorns like job marketplace Remote, SaaS scaleup Figma and AI translation company Deepl. 
Flat Capital listed on Nasdaq Stockholm in October 2021. Its CEO is Hanna Wachtmeister, who previously worked for the SEB bank's equity capital markets department. 
Dig Ventures: Ross Mason, Mulesoft
Mason set up family office Dig Ventures after exiting from US-based business automation scaleup Mulesoft for a whopping $6.5bn in 2018. 
London-based Dig's first fund was around $30m, and has backed 30 startups in the B2B SaaS and cloud infrastructure space — including unicorns People.ai and Karat. It invests 70% in Europe and 30% in the US and Israel, and all four of its partners are ex-operators.
It's currently raising its second fund — which will be its first LP-backed vehicle — targeting $100m.
Spacetime: Adriaan Mol, Mollie and Messagebird
Few entrepreneurs have a track record like Mol's. Over the past two decades he's founded Dutch unicorns fintech Mollie and SaaS startup Messagebird. During that time, Mol's also been plying his trade as an investor with Spacetime.
It's made just one publicly announced investment — backing restaurant digitisation platform Formitable with €8m in September 2022 — but investment manager Tim Dolman tells Sifted it's invested in more than 20 companies in total. It also counts Dutch supermarket app Crisp, sustainable fashion startup Otrium and US-based spacetech Hadrian among its portfolio.
Dolman started working for Spacetime in 2022, and tells Sifted while he and Mol run the fund, it's Mol who is responsible for final decision-making. Spacetime also invests in a "wide-range of PE/VC funds", but declined to say which exactly they were.
Family office: Paul Forster, Indeed
The cofounder of jobs search engine Indeed is one of the UK's most prolific fintech angel investors, backing startups including Personio, Nested, MarketFinance and Monzo. In 2022 he told Sifted he made a total of 19 new investments and 17 follow-on investments through his family office. 
Taavet + Sten, Plural: Taavet Hinrikus, Wise and Sten Tamkivi, Teleport
The Estonian duo of Hinrikus and Tamkivi have been super-active angel investors for years. In 2021, they pooled their capital into an investment company, Taavet+Sten, which backed both early-stage startups and non-profit initiatives including a free coding school, museum and education fund.
As of last year, their tech investments are now done from their new €250m VC fund, Plural, which was announced in June. Their partners in that fund are Ian Hogarth and Khaled Helioui. 
Rinkelberg Capital: Corinne Vigreux and Harold Goddijn, TomTom 
Vigreux and her husband Goddijn, cofounders of Dutch consumer electronics giant TomTom, have a family office called Rinkelberg Capital. It makes private equity and real estate investments. Its website lists current and past investments including Spotify, Facebook and Takeaway.com, along with medical software startup Rhythm AI and eyewear brand Ace and Tate.
10x Founders: Andreas Etten, Felix Haas, Jan Becker and Robert Wuttke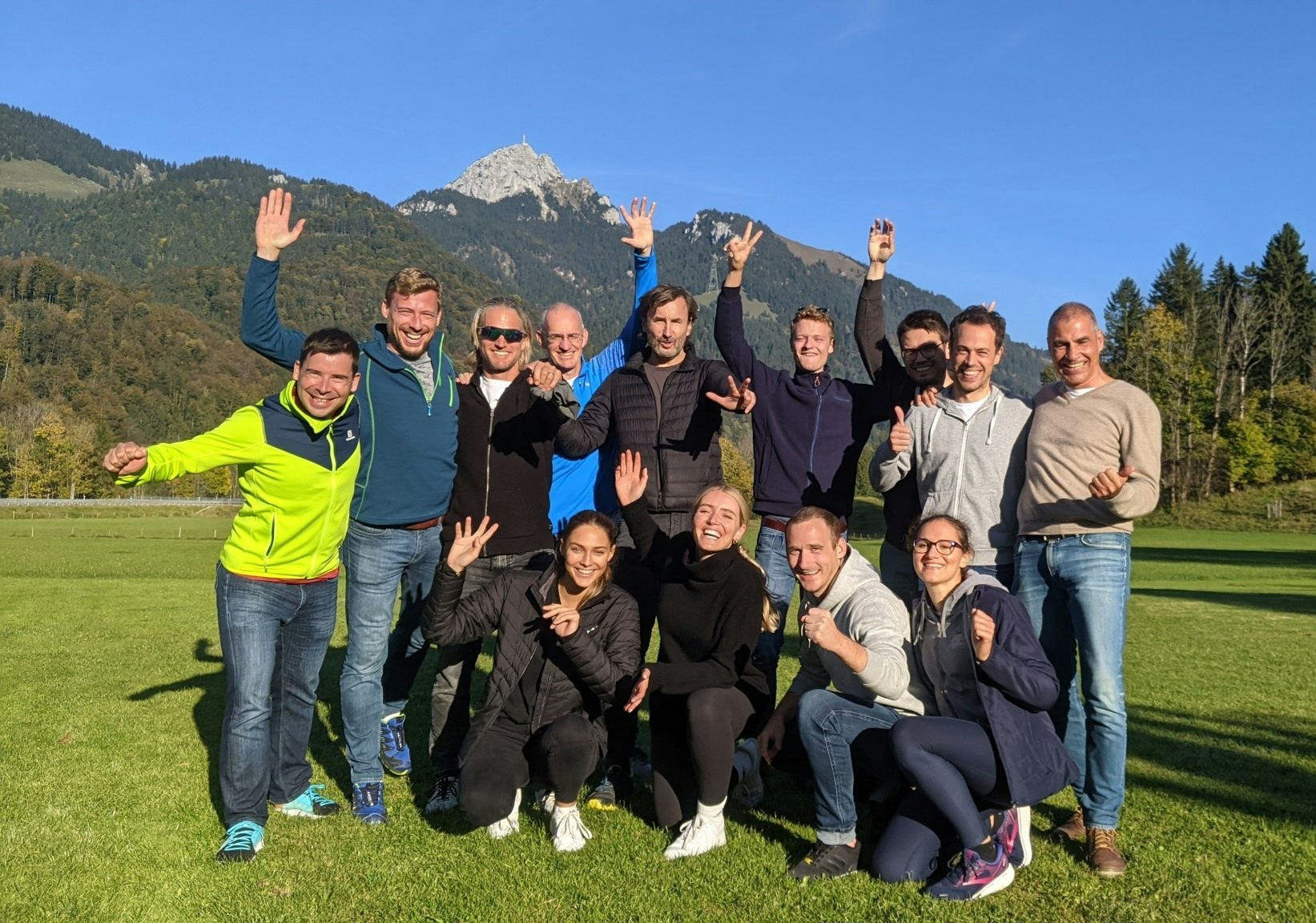 Four German entrepreneurs and investors — Andreas Etten, Felix Haas, Jan Becker and Robert Wuttke — pooled their capital into the €160m 10x Founders fund. Two general partners, Jan Reichelt and Claudius Jablonka, run the fund day-to-day. It invests in pre-seed to Series A startups in Europe, and has dozens of business angel "fellows" which it works with to share industry expertise with portfolio companies.
A5 Capital: Alex Algard, Ekata
Swedish entrepreneur Algard sold his identity verification software company Ekata to Mastercard for $850m in 2021. A year later, he set up a family office in London, A5 Capital — to which he's committed the majority of his net worth. It's particularly interested in backing cybersecurity and identity startups at pre-seed to Series A, and is currently recruiting an investment team.

Honey Badger Capital: Ragnar Sass, Martin Tajur and Martin Henk, Pipedrive
The cofounders of sales platform Pipedrive — Ragnar Sass, Martin Tajur and Martin Henk — started Honey Badger in 2021. It's run by Helery Pops, a former product manager at Pipedrive.
Honey Badger invests between €50k-150k in pre-seed and seed stage startups, according to its website. It's particularly focused on climate tech and SaaS companies in emerging markets. 
Portfolio companies include Kyiv-based engineering school Mate Academy, Tallinn-based sustainable packaging startup Woola and fellow Estonian climate tech Single.Earth.
Amy Lewin is Sifted's editor and cohost of Startup Europe — The Sifted Podcast, and writes Up Round, a weekly newsletter on VC. She tweets from @amyrlewin. Kai Nicol-Schwarz is a reporter at Sifted. He tweets from @NicolSchwarzK.
This article was last updated on August 22 2023.