The average annual salary of a Premier League footballer was more than £3m in 2019, with top-flight players like Lionel Messi earning $126m in 2020. Christiano Ronaldo recently became the first footballer to become a billionaire during his career. This makes footballers potentially ideal angel investors — to be honest some of them could stump up a hefty Series B round without too much sweat.
But do footballers invest in tech startups? And if they do, are they as good at spotting an investment opportunity as they are at finding a hole in the opposing teams' defence?
We took a look at the startup investment league stats and were surprised by the variety. Sure, there have been some investments you might expect — sports apps and esports feature heavily, with players using their image and fame to help these ventures gain traction.
David Beckham-backed Guild Esports, which recently listed on the stock exchange, is one of the most prominent, while Zlatan Ibrahimovic"s Challengermode is also gaining traction, with a recent big funding round and plans to expand to the US.
But it is not all sports, with everything from heart monitoring apps to fintech offerings in the mix.
Guild Esports — David Beckham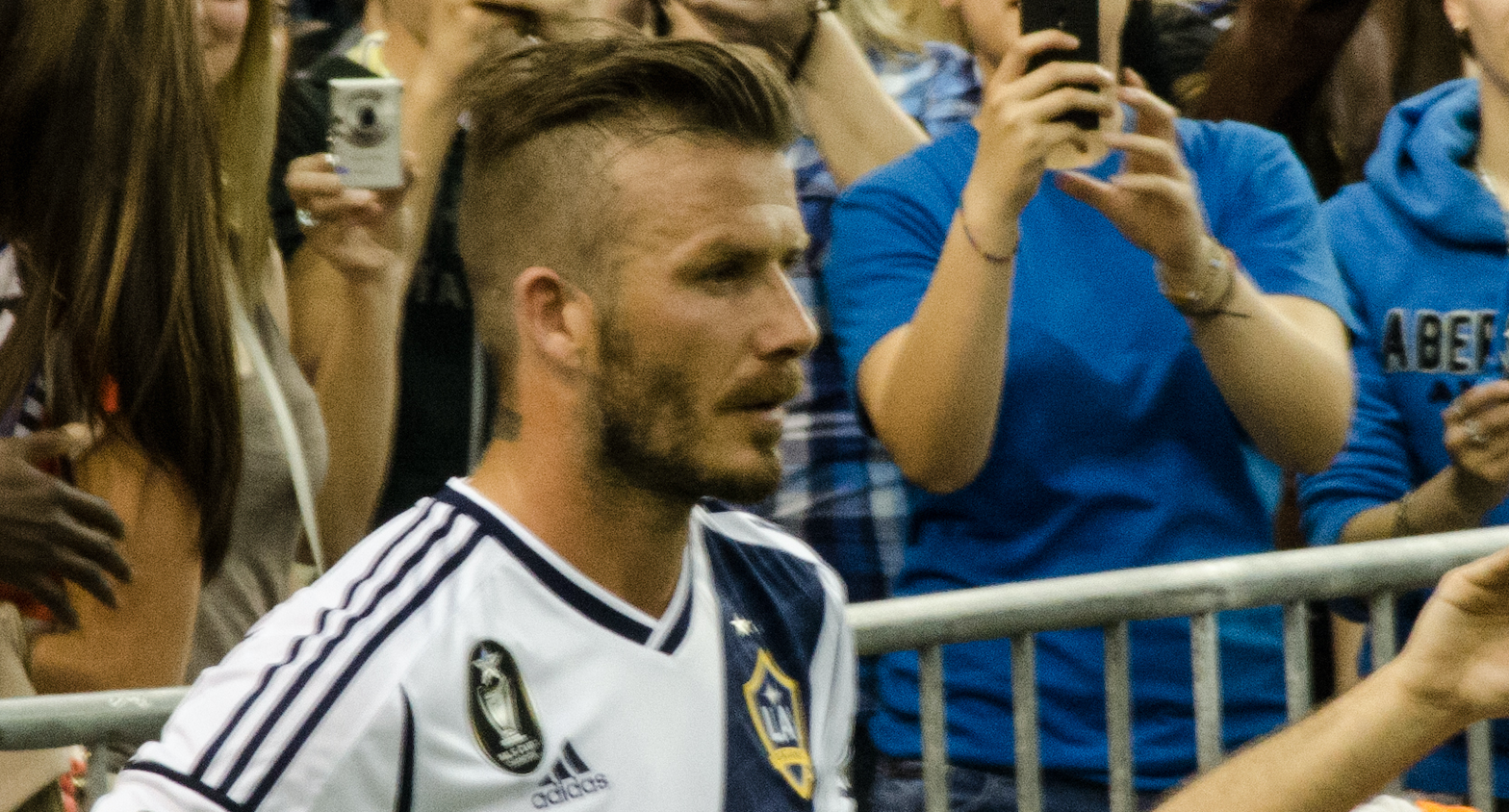 Beckham, known for his bending free-kicks was consistently one of the highest-paid footballers during his playing career, and has transferred the golden touch into investing as well, after backing Guild Esports, the London-based company that listed on the London Stock Exchange in October, raising £25.95m.
Beckham's deal with Guild Esports looks astute. Beckham put $319,000 into the company in a heavily-publicised deal in June, but according to The Esports Observer, he will be paid almost $20m over the next five years for being the face of the company. Beckham will be paid 15% of all Guild's merchandising and sponsorship revenues, with guarantees in place that mean in a worst case scenario he would still make some $9m
And then there is his 4.78% stake in Guild Esports (he'd the 4th largest investor) which is worth £1.56m at current market capitalisation levels.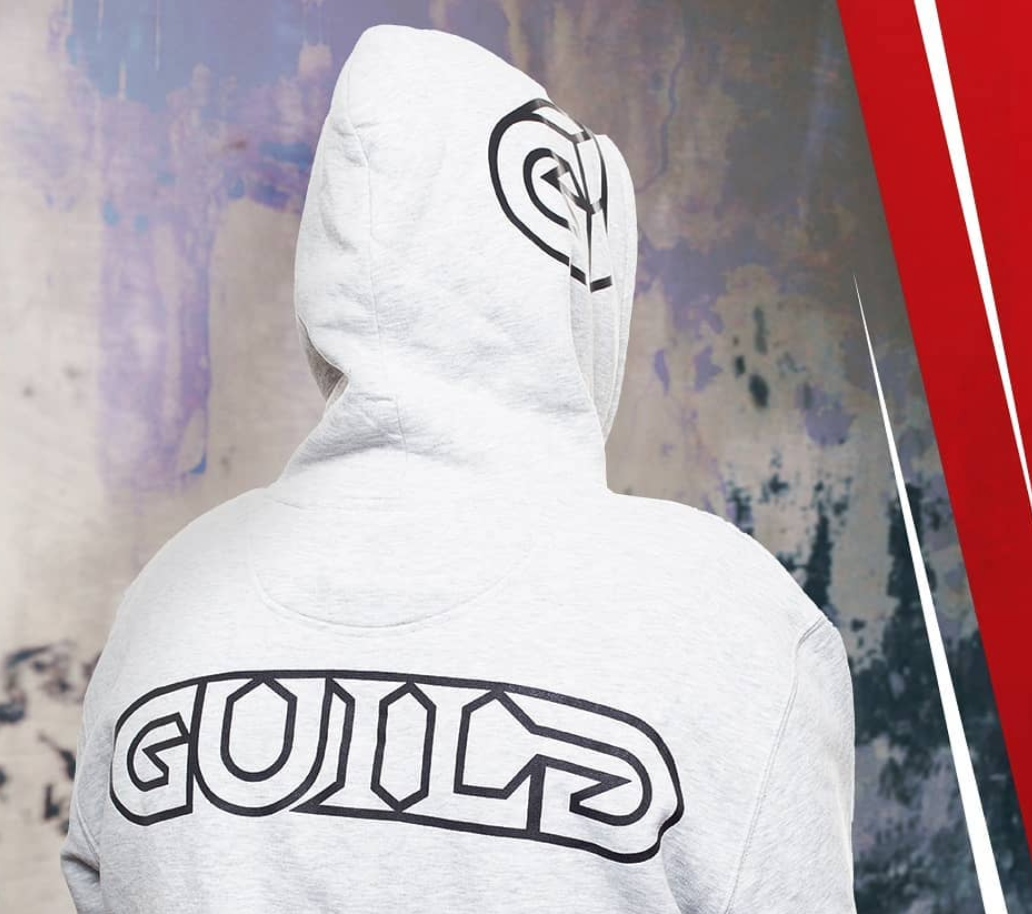 Grabyo — Cesc Fabregas, Robin Van Persie, Thierry Henry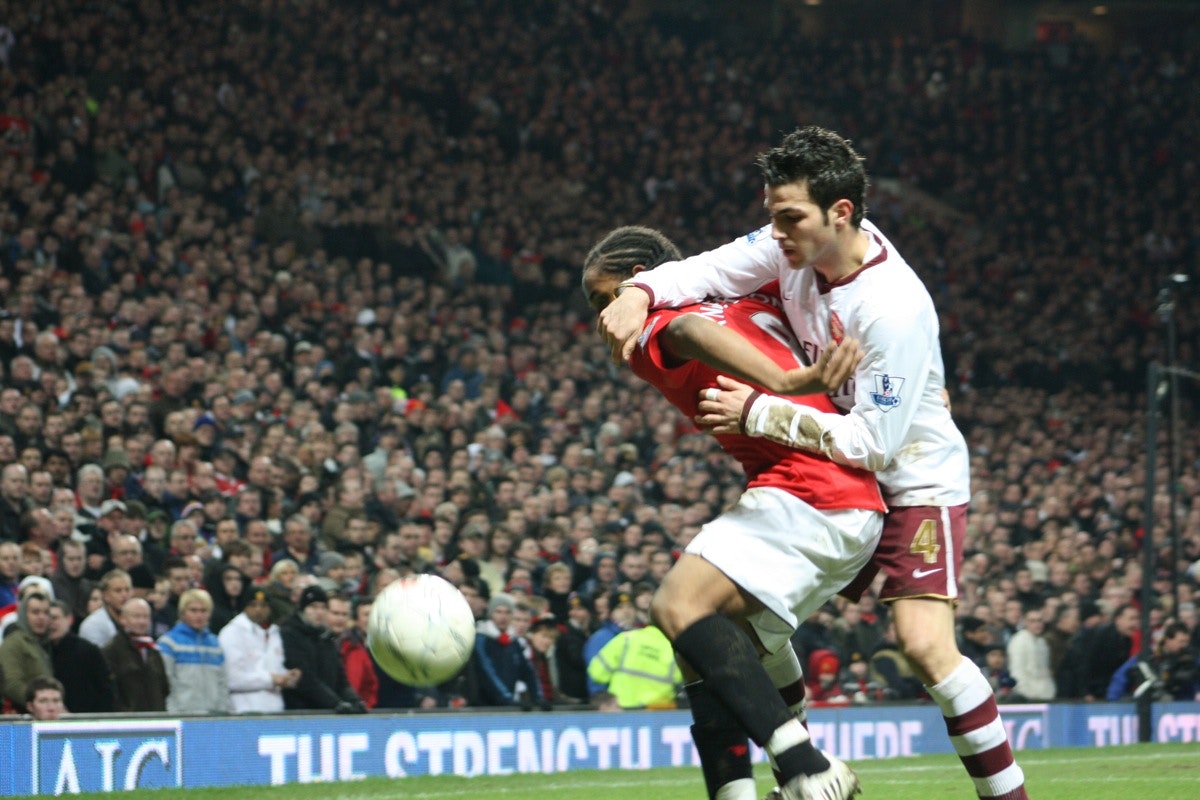 Fabregas, Van Persie and Henry played together at Arsenal during a time when the "invincibles" years were beginning to wane. But the trio has scored better when it has come to investing, having backed cloud video platform Grabyo.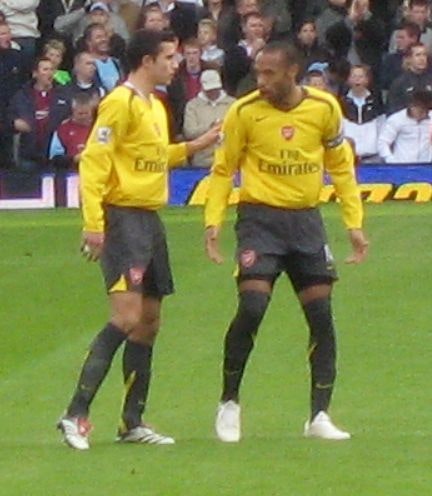 Grabyo, founded in 2013, is benefiting from the rapid growth of video consumption through social platforms. It works with many of the largest sports rights owners and media companies, such as La Liga, Eurosport, Sky Sports, FIFA World Cup among others, giving them tools to create social media clips from live broadcasts. It was used by Eurosport to publish more than 9,000 social video clips during the 2018 winter Olympics.
Fabregas, Van Persie and Henry took part in a €1.8m early VC round in 2014. Since then, growth has been fast, with revenues going from £750,000 in 2015 to more than £5m in 2018, earning the company a place on the FT1000 list of fastest growing European companies.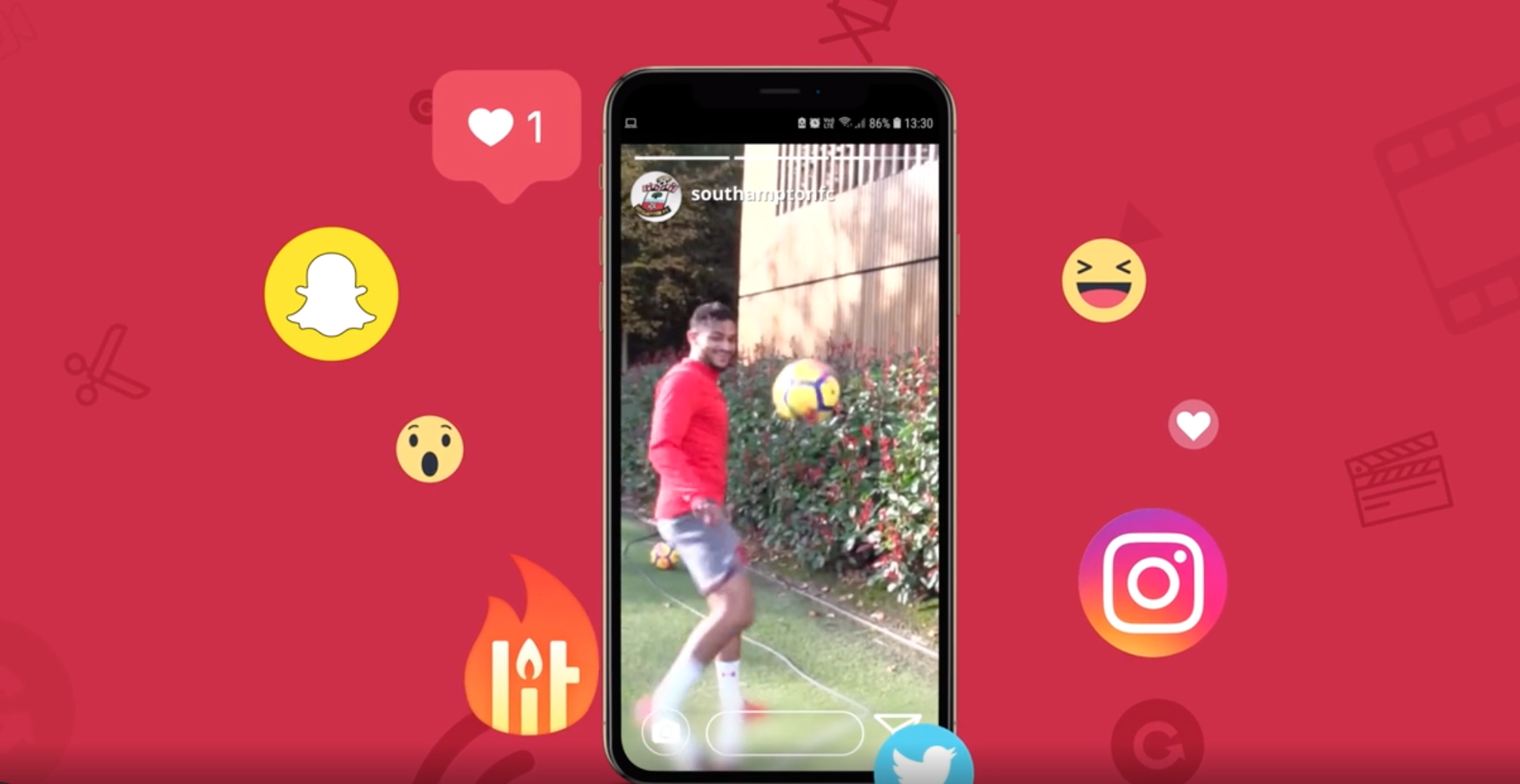 Moovenda — Ciro Immobile
Immobile, who plays for Italian club Lazio, is considered one of the best strikers in the world due to his dibbling, finishing and sheer speed. It is fitting, then that he has invested in a business where speed is also essential — Moovenda, the Rome-based food delivery business.
Launched in 2015, Moovenda has mainly been backed by L Venture Group, but raised an unspecified sum in 2018 from Immobile, who is understood to be a customer.
Thing Pink — Cristiano Ronaldo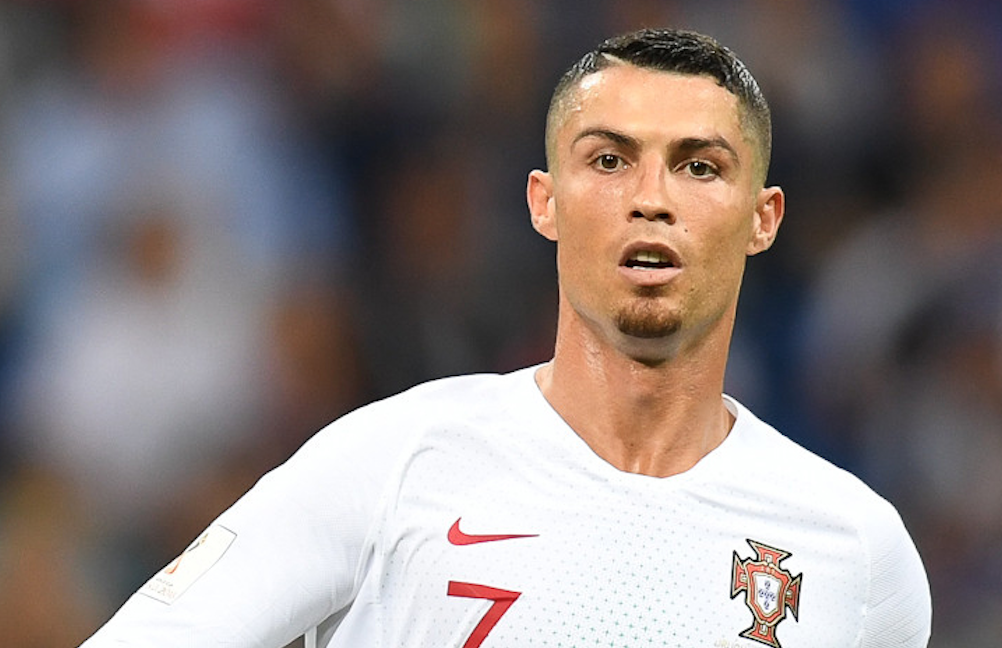 Ronaldo, considered one of the greats of footballing history with 30 major trophies in his career, was the first footballer to earn $1bn in their career.
Off the pitch Ronaldo has dabbled in investment from everything from haircare clinics to hotels and restaurants. He opened a couple of fashion boutiques under the name CR7 and has released two mobile apps:  an iPhone game called Heads Up with Cristiano, and Viva Ronaldo, a social networking website and mobile app.
In 2012 he funded a Lisbon-based mobile marketing startup called Mobitto, and in 2017 acquired a controlling stake in digital agency Thing Pink, which helps design the many elements of the CR7 brand that Ronaldo is building up. 
Kosmos Holdings,  Agora Images — Gerard Piqué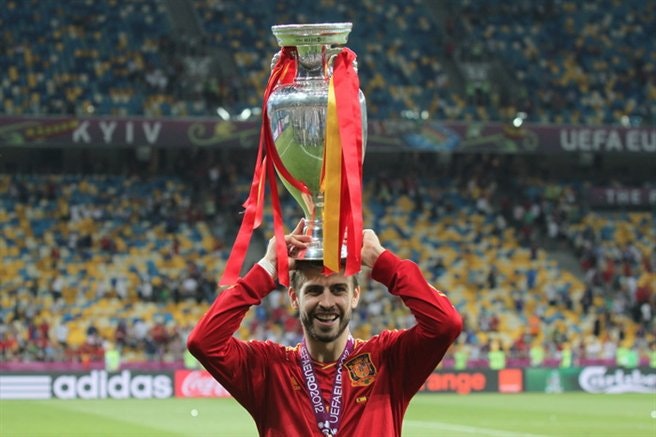 The Barcelona centre-back was part of the Spanish team that won the 2010 FIFA World Cup. But he is arguably even more successful off the pitch as an investor. He is the founder and president of Kosmos Holdings, a sports and media investment group he started in 2017 with Hiroshi Mikitani, the founder and chairman of Japanese e-commerce firm Rakuten. Kosmos has deals to develop tennis's Davis Cup and also owns Spanish football clubs FC Andorra — which it bought while it was in the fifth division and took up to the third division within a year —  and a majority stake in Gimnàstic Manresa.
"What we do here in Kosmos is that Gerard dreams, and we try to make his dreams reality," said Javier Alonso, the CEO of Kosmos Holdings, in an interview with Tribuna.
Another investment is in Agora Images, a Barcelona-based marketplace for where professional and amateur photographers can sell their images, launched in 2016.  Piqué took part in a €2m round in 2018.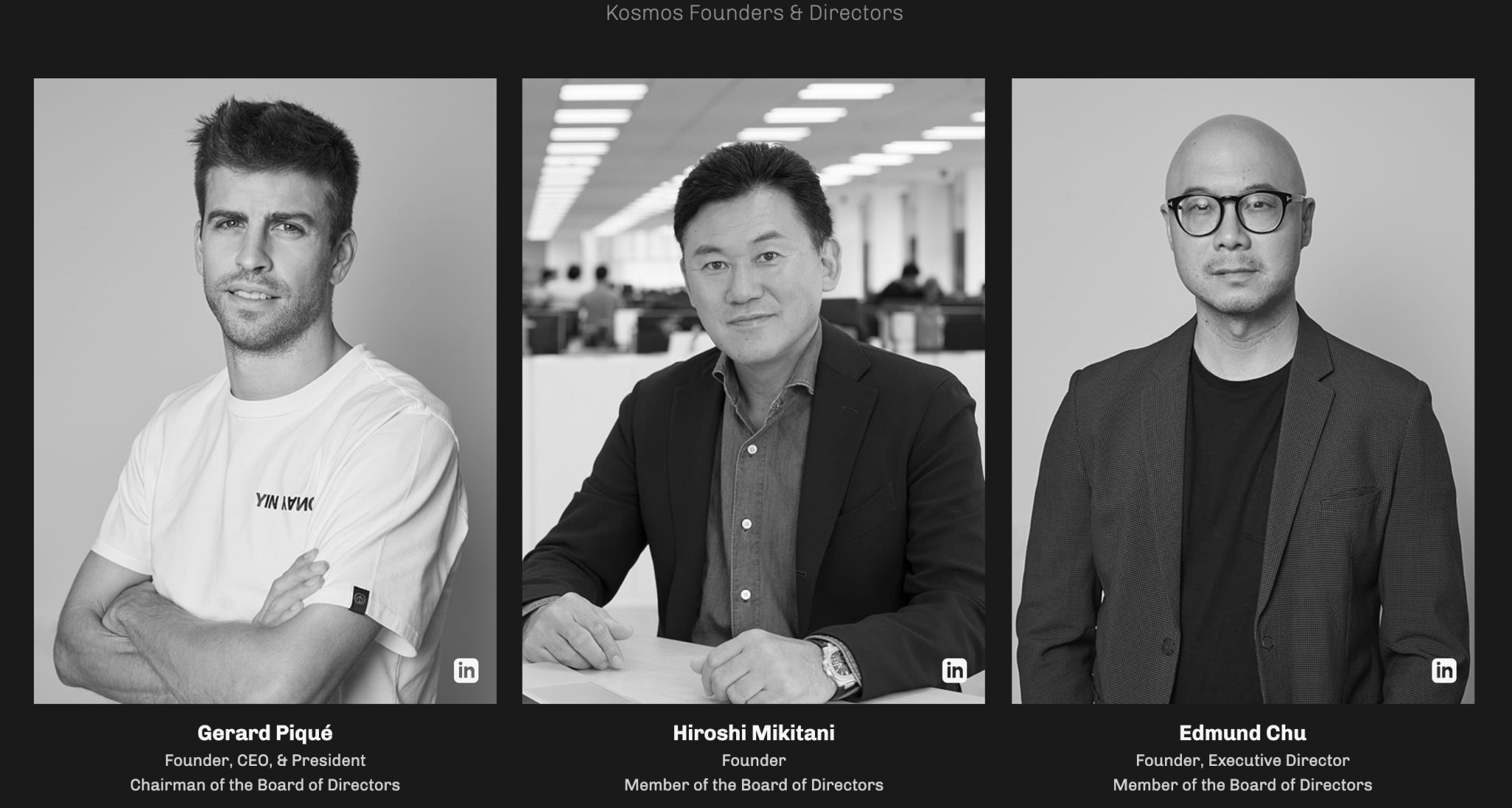 Idoven — Ilker Casillas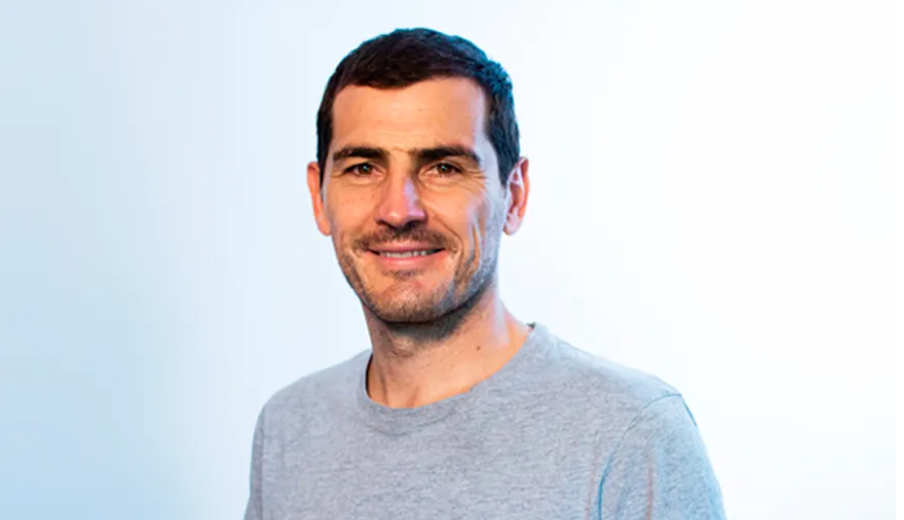 The former Real Madrid goalkeeper invested in the Madrid-based remote cardiology startup after suffering an acute myocardial infarction himself in 2019 when training with Porto.
Founded in 2018, Idoven uses AI to help diagnose heart problems. It sends a kit home, a patient wears it for several days while it monitors the heart and then it prepares a report to help prevent problems.  It can identify 58 different types of electrical disturbances of the heart. Casillas, who invested in the company in a May 2020 angel round, is understood to use the product himself to keep tabs on his heart condition.
Scorrers — Ivan Rakitic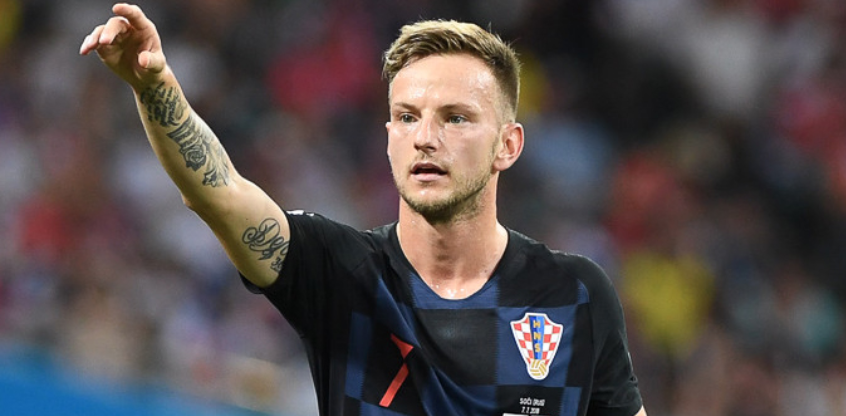 The Croatian midfielder, who currently plays for Sevilla, founded Scorrers, a giveaway platform for celebrities, in 2015. It was aiming to find a better way to engage fans and make sure that celebrity giveaways like signed shirts and VIP tickets went to true fans. The London-based startup raised a £200,000 angel round in 2016, but there is little information about it since then.
Qualifyze — Mario Gotze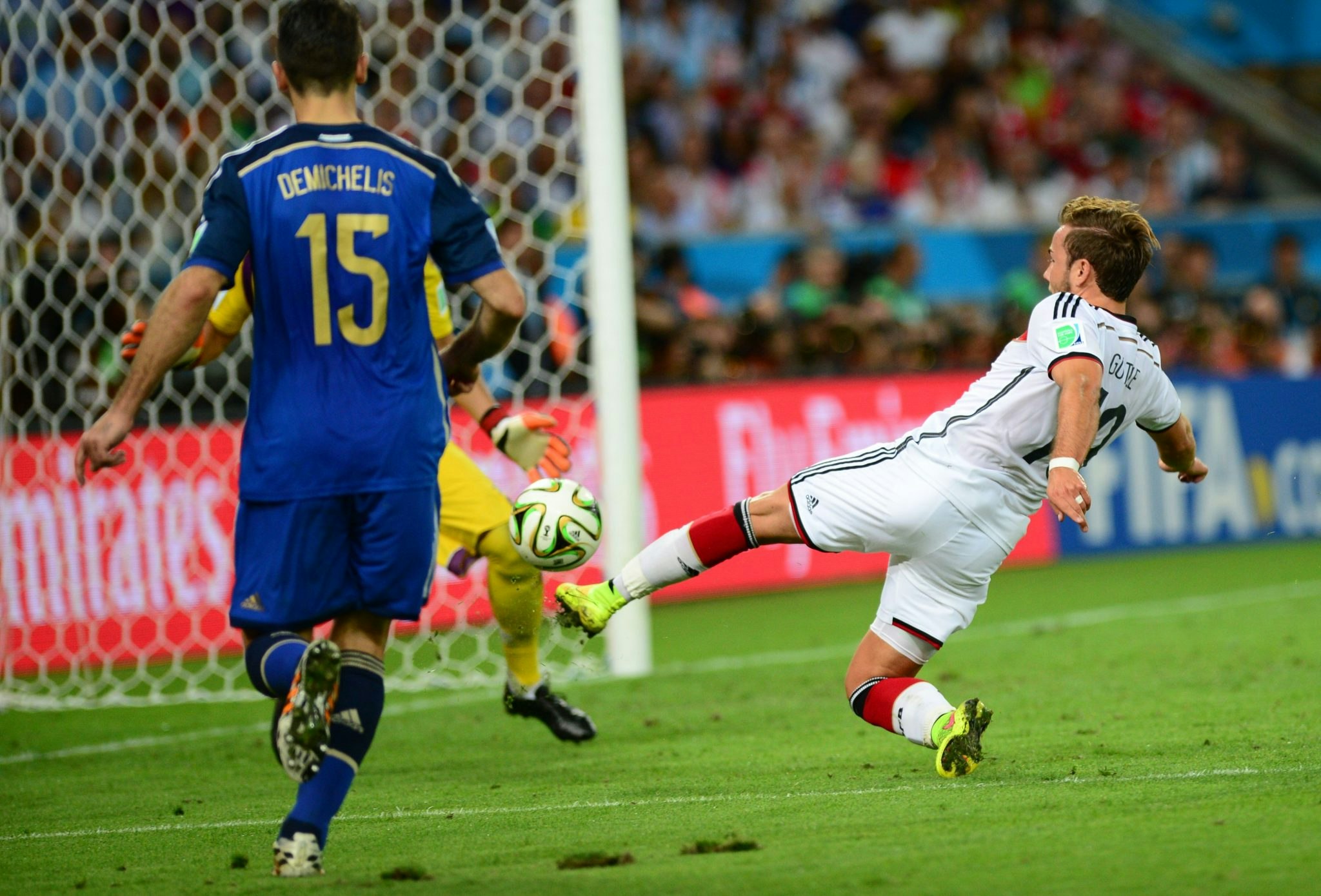 Mario Götze was on the World Cup-winning German team in 2014 and scored the decisive goal against Argentina.  Now the 28-year-old is becoming an investor in the digital industry, having invested in Qualifyze, a Frankfurt-based marketplace for selling raw materials used in food and cosmetics
The startup, launched in 2017, raised a €3.5m round in August 2020 in which Götze took part, alongside investors such as Cherry Ventures. It is unclear exactly what piqued Götze's interest in the company but Qualifyze founder Florian Hildebrand is a Borussia Dortmund fan and went to school with Gotze's older brother.
Street Pro — Mats Hummels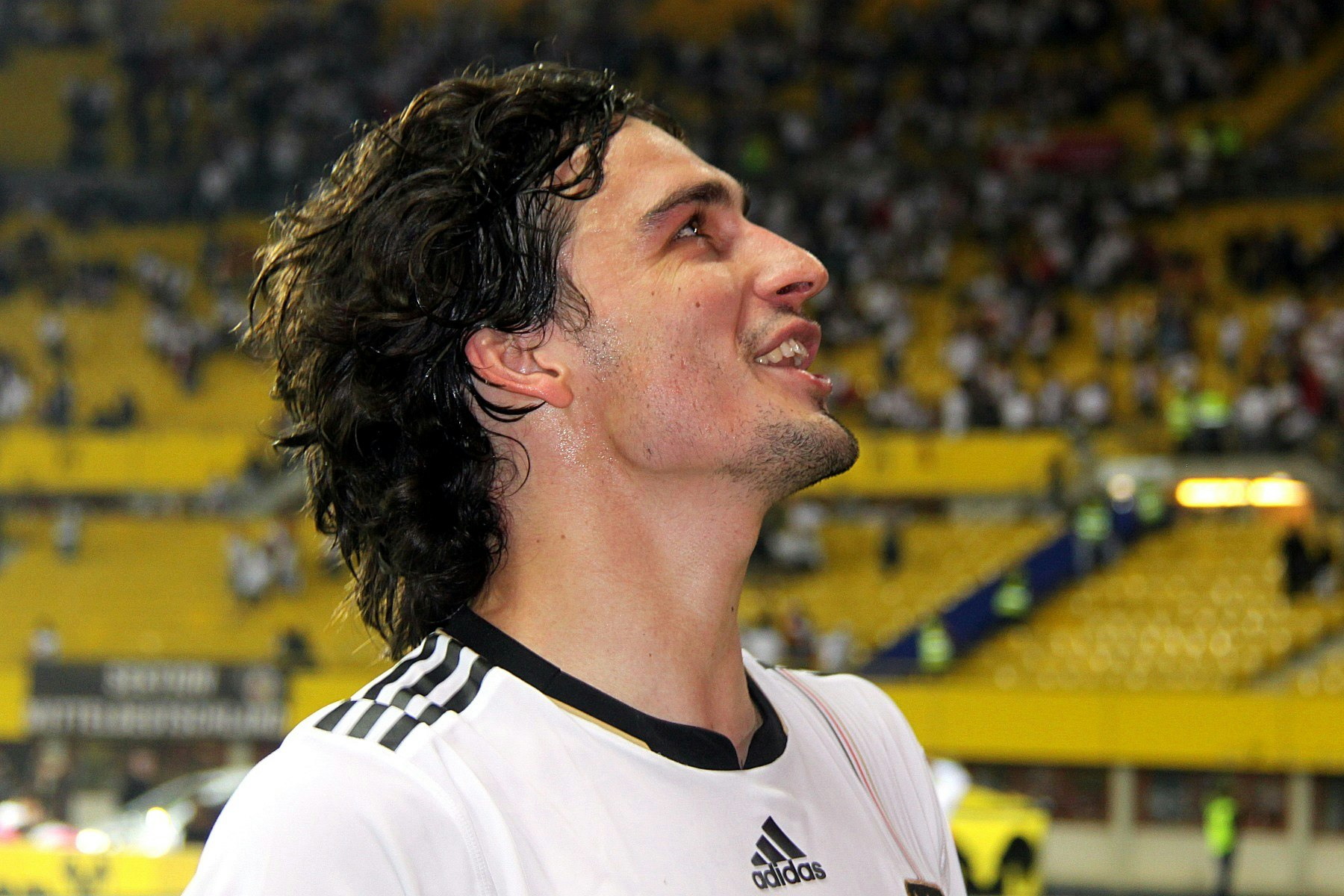 The Borussia Dortmund centre back was also on the 2014 World Cup-winning German side. He joined with Bundesliga coach Florian Kohfeldt, who has helped turn around the fortunes of SV Werder Bremen, to create a digital football academy.
Street Pro, launched in 2018, is an app that gives you exercises to train like a Bundesliga pro. There is a free basic service and in-app purchases for pro training. Hummels made an angel investment (amount not disclosed) into the company in 2019.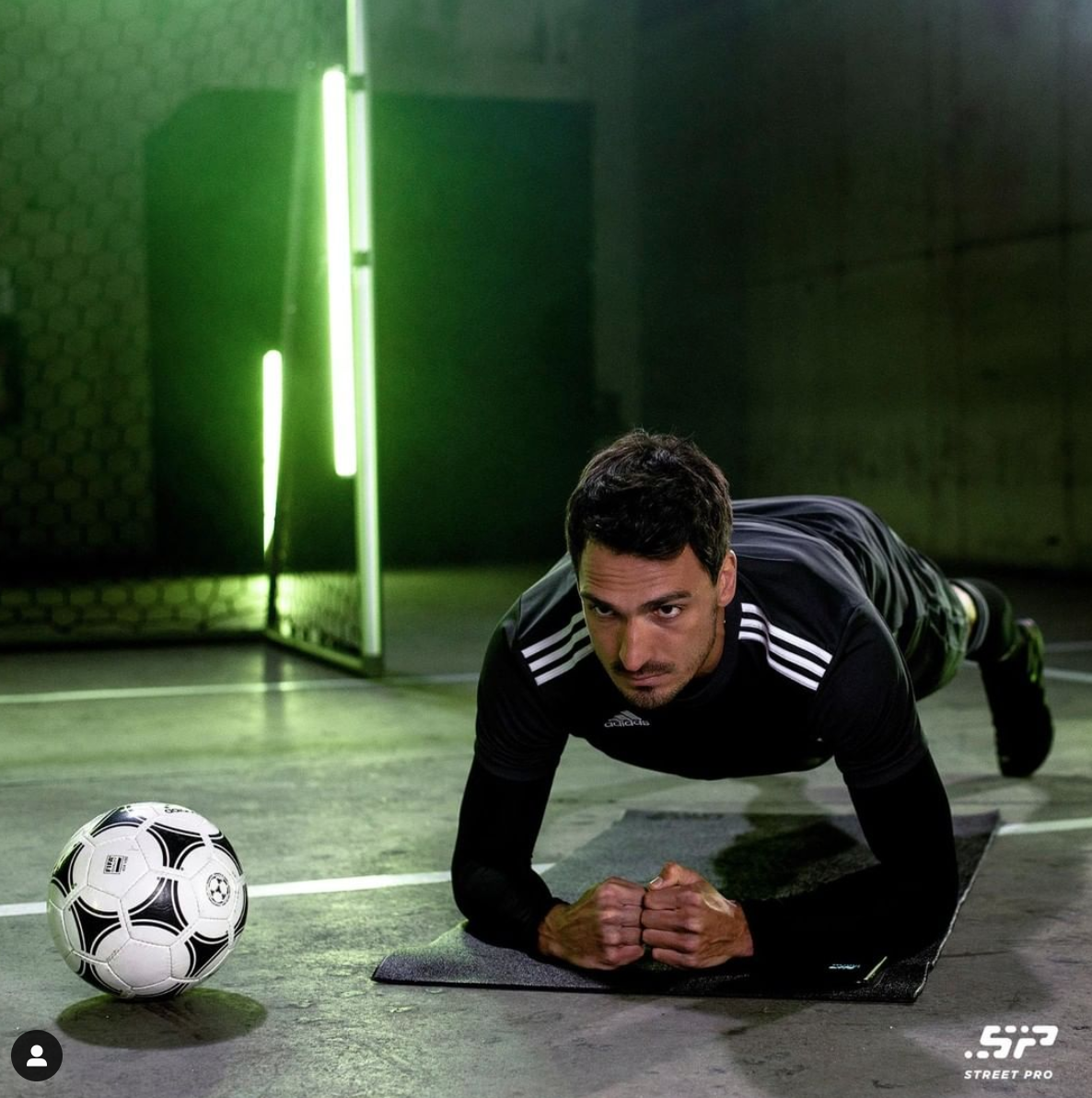 Fanmiles — Philipp Lahm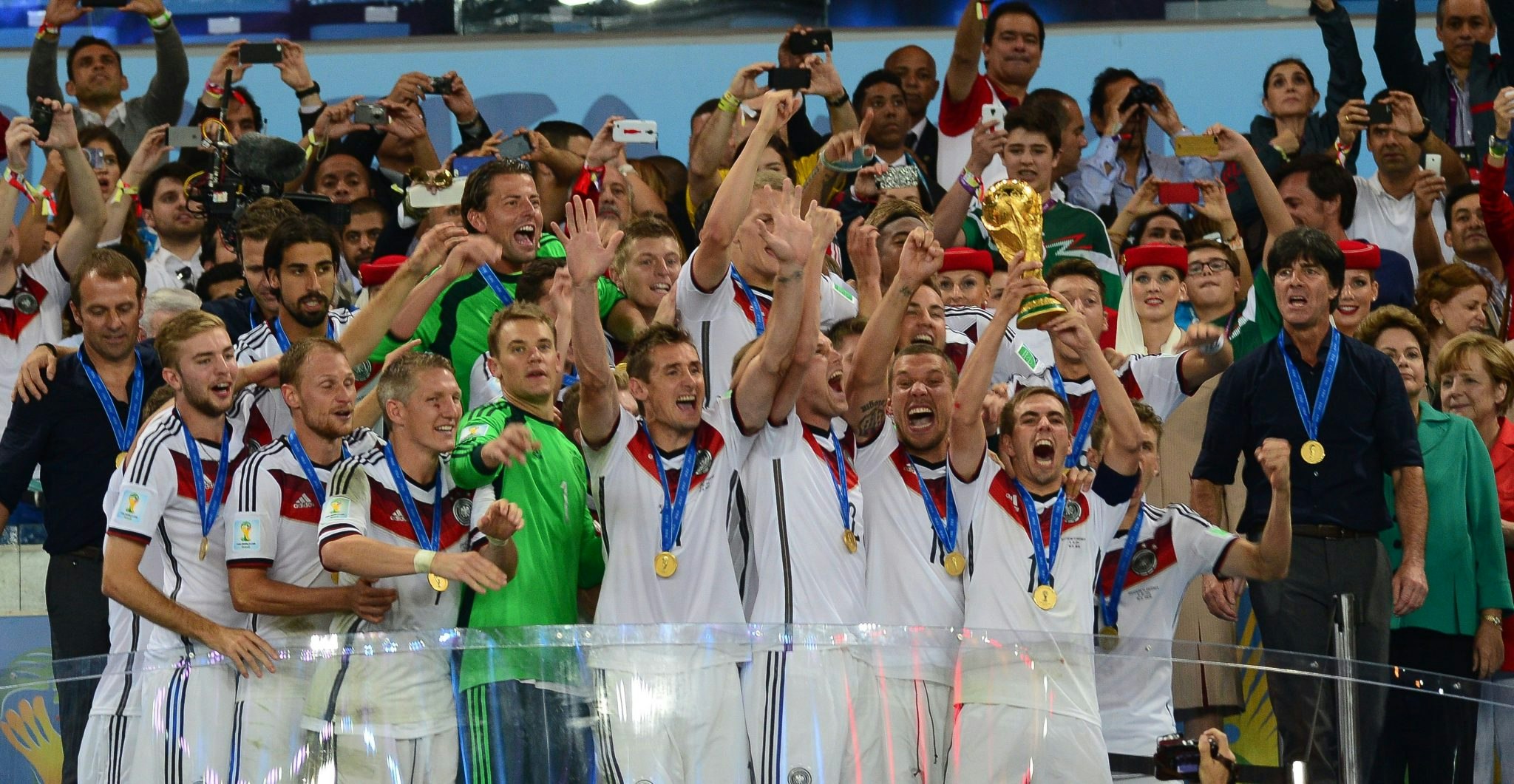 Philipp Lahm is considered one of the best defenders of his generation and led the German national team to the 2014 World Cup victory. After that he retired from international football and began building an investment portfolio in everything from creams and massage oils, to biscuits and muesli mixes. Among other things he took over the majority of the traditional muesli manufacturer Schneekoppe in 2018 (his face and inspirational quotes are prominently on the Schneekoppe website).
Lahm also became an investor in Fanmiles, a fan engagement and loyalty program. The idea is that fans earn points every time they attend a concert or follow a particular star on Facebook, and these go towards earning new tickets to games or concerts. A number of impressive names signed up with Fanmiles, including EA Games, Adidas and Intersport. But things did not go entirely smoothly. After initially investing in 2016, Lahm and his coinvestors had to put another €2.7m the following year at a much lower valuation.
Pockit — Sir Alex Ferguson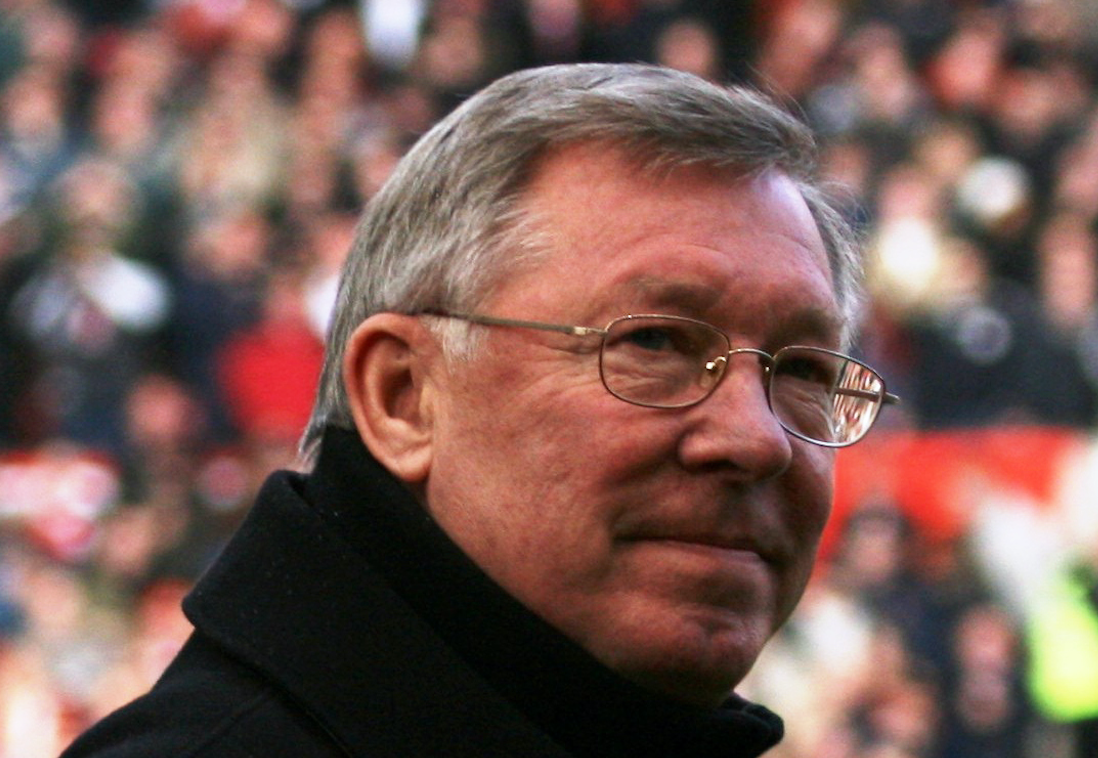 During Sir Alex's 26 years with Manchester United he won 38 trophies and was knighted for services to football. His investment with Pockit has been less lucky. The London-based startup offers pre-paid cards for vulnerable people who would otherwise have trouble accessing banking services. Sir Alex become one of the angel investors in a €1.5m funding round in 2015.
The company has amassed more than 500,000 users but in June 2020 Pockit's auditors said there was "significant doubt" over its ability to continue as a business. The last available accounts, for the year to December 2018, show a net loss of £5m.  Nevertheless, the company completed a $15m Series B fundraise earlier this month with investors including Sir Alex putting their hands in their pockets again. The company also raised a £500,000 crowdfunding campaign, which will be matched by money from the Future Fund.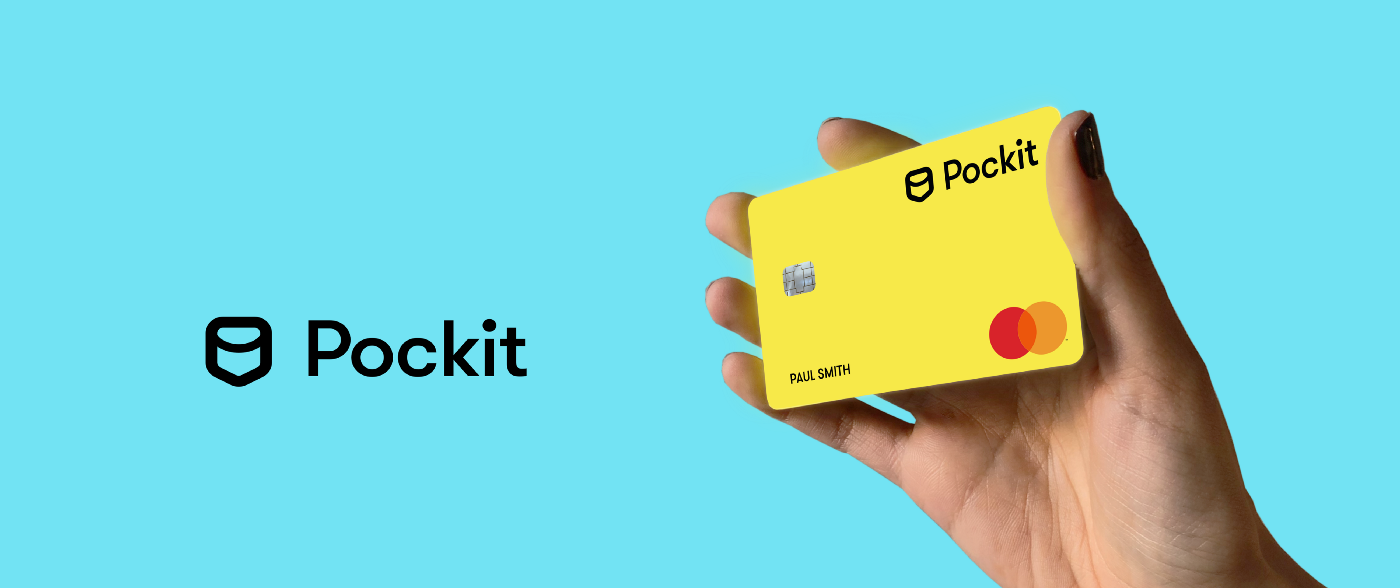 Whoosnap — Stephan El Shaarawy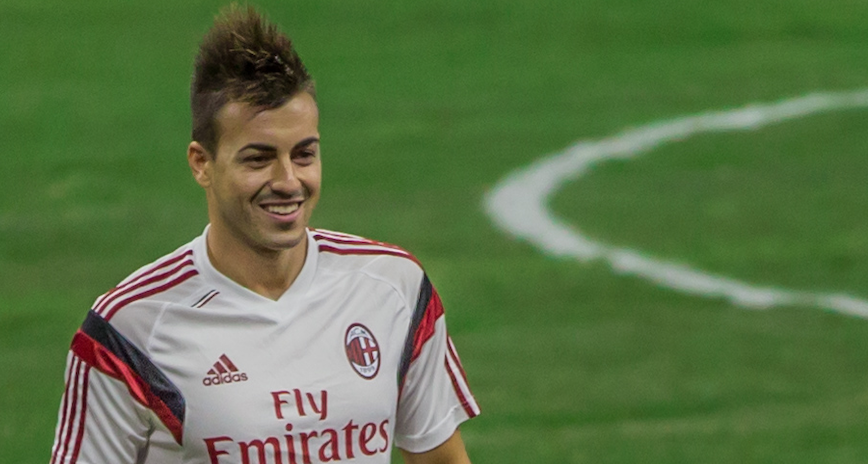 El Shaarawy plays as a forward for the Chinese Super League club Shanghai Shenhua and has regularly been part of the Italian national team. His track record as an investor is less illustrious. In 2017 he took part in the €1.3m angel round for Whoosnap, a Rome-based platform that helps photographer and videographers sell their photos to companies.
This initial idea seems to not have taken off as two years later, Whoosnap appeared to have pivoted to being a service that helps insurance companies get real-time pictures of claims and accidents. The company raised a further €1m in June 2019 but El Shaarawy is not mentioned in the round.
Challengermode — Zlatan Ibrahimovic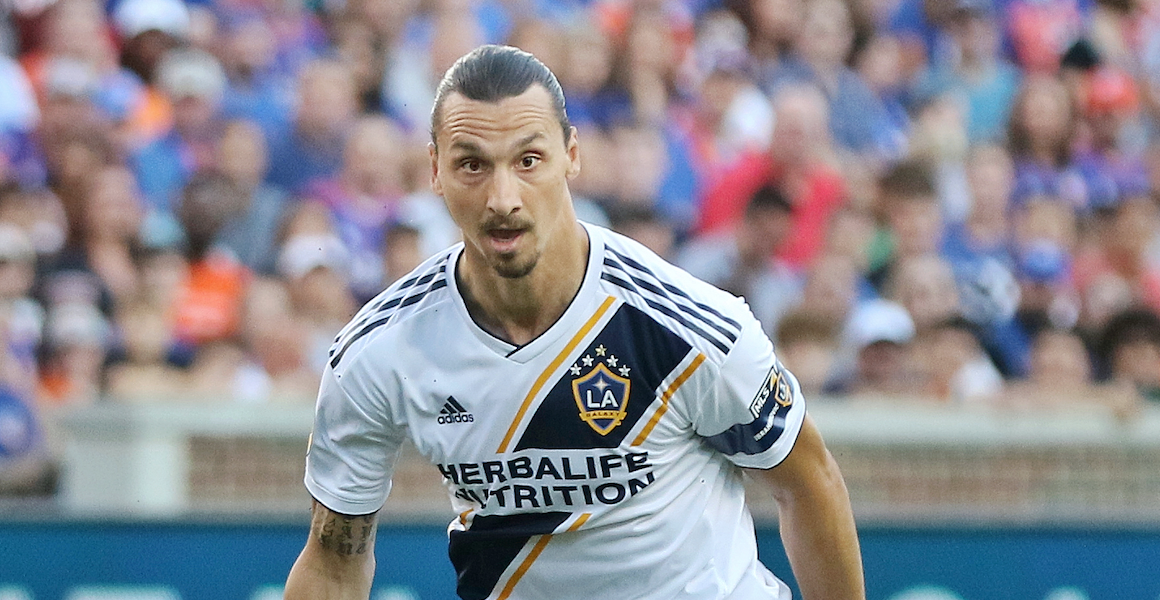 The Swedish soccer legend is also becoming something of a legendary investor with his involvement with Challengermode, the Swedish competitive gaming platform that allows gamers to organise both grassroots and pro-level tournaments.
Ibrahimovic first invested in the $1.3m round in 2017 and put in a further $4m in 2018. Earlier this year he took part in a $12m round that was also joined by GP Bullhound, Alibaba and Telia Ventures. The new funding round is earmarked for supporting expansion into the US. 
Esports is looking like a smart investment during the pandemic. Challengermode estimates that some 2.5bn people worldwide play video games, and more than 220m people watch professional esports tournaments every month and this trend has only increased with people stuck at home. Challengermode hsd partnerships with some big names including FIFA., DreamHack and the renowned esports team Fnatic.