Revyze, a platform billing itself as the "TikTok of education", announced a €2m pre-seed raise today. While there's nothing new about a startup describing itself as the TikTok of this or the Uber of that, Revyze is part of an emerging group of companies with professional footballers sitting on their cap tables.
Retired French international Olivier Dacourt — who turned out for clubs like Inter Milan, Leeds and Roma during an 18-year playing career — joined over 100 entrepreneur and VC angels in the Paris-based company's round, and is just the latest footballer to try his hand at investing over the past couple of years.
With an average annual salary of over £3m for top-flight male players in England, a growing number are using their considerable wealth to back startups as they look to make their mark (and some more money) away from the game.
And while footballer angels are a relatively new breed of investor, some have already seen real success. Spain's Gerard Pique and England's Rio Ferdinand, early backers of NFT trading card game Sorare, saw their shares skyrocket in value following the startup's post-Series B $4.3bn valuation. Others like French World Cup winner Blaise Matuidi and ex-Manchester United defender Chris Smalling have gone on to launch their own investment vehicles.
So which other footballers wile away the hours spooling through pitch decks and rubbing elbows with founders? Sifted tracked down 19 who've backed at least one startup since the beginning of 2021, across a range of sectors.
Meet the footballer angels.
*Footballer angel investing is a male-dominated venture at the moment, and Sifted couldn't find any women players who'd backed startups. Why? Because despite the spotlight shining on the women's game after the Lionesses victory in the Euros, the gender pay gap in the sport is still massive. Top flight female players in England earn an average annual salary of £47,000, more than 60 times less than their male counterparts.
Mario Götze
Investments: 
ScorePlay (July 2022)
Ride Capital (July 2022)
Freeverse (May 2022)
Knowunity (May 2022, April 2021)
Virtex XR (May 2022)
Junto (May 2022)
Sanity Group (November 2021, December 2020)
8returns (August 2021)
SPRK.global (September 2020)
Qualifyze (August 2020)
Current team: Eintracht Frankfurt
Annual salary: €3.5m
Net worth: €50m
Winners' medals: 1x World Cup, 5x Bundesliga
The German attacking midfielder's career never hit the dizzy heights many predicted after he scored the winner in the 2014 World Cup final, but there's more to life than football — like startups. 
And Götze has been splashing the cash left, right and centre in the past few months, backing six startups since May alone, across a number of sectors from fintech to edtech to sports.
The Frankfurt footballer has also dipped his toes into the LP game, and in 2021 joined a number of angels — including travel search site Trivago founder Rolf Schrömgens — in investing in the Berlin-based climate tech fund World Fund.
Chris Smalling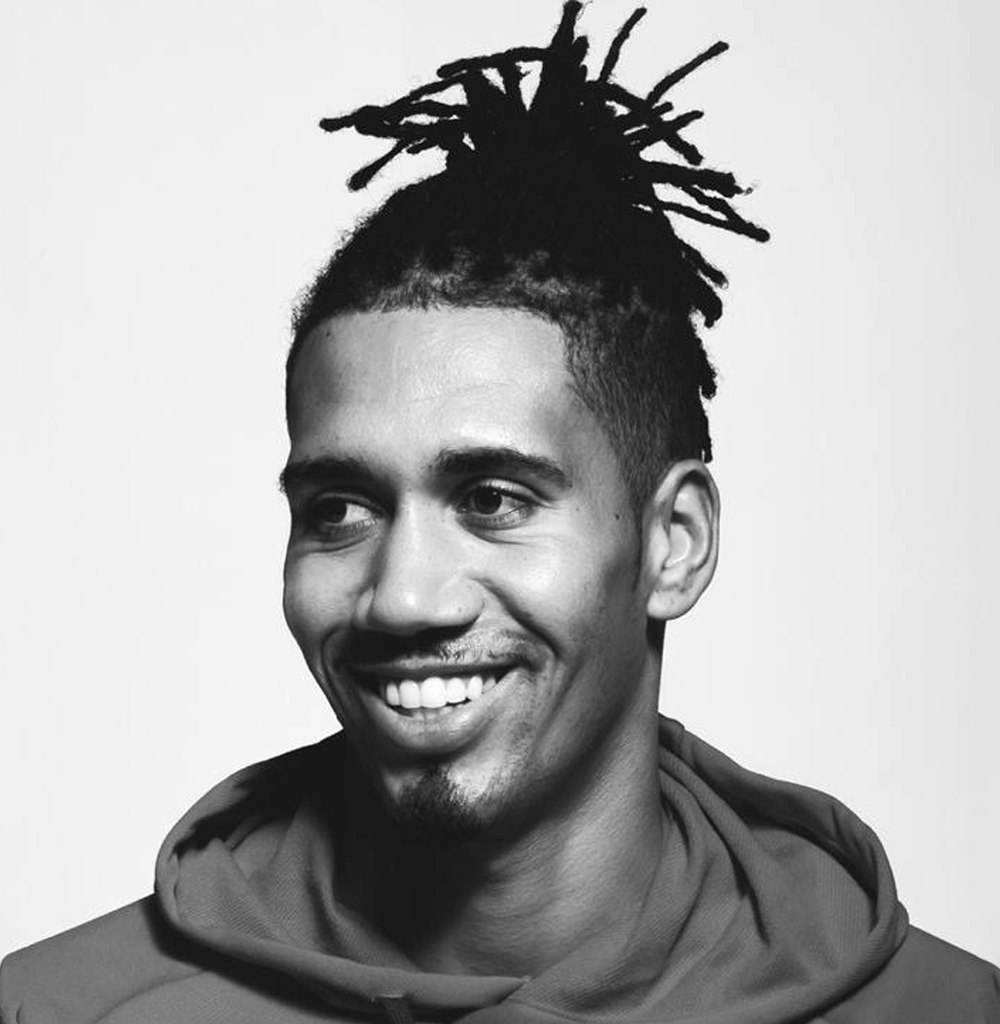 Investments: 
Vurger (August 2022)
Footium (March 2022)
Change Foods (February 2022)
All Plants (October 2021)
Plantmade (October 2021)
Heüra (June 2021)
Heights (January 2021)
Virtue Drinks (January 2021)
The Pack (January 2021)
This (August 2020) 
Ananas Anam (October 2019)
Dirty Labs (2019)
Current team: AS Roma
Annual salary: €4.6m
Net worth: €24m
Winners' medals: 2x Premier League (with Man Utd)
Smalling is one of the most active football angels on this list — focusing his energy (and cash) on backing alternative protein and climate tech startups. But how did the England defender get into the impact investing game?
"Almost cold calling," he tells Sifted. Smalling saw a pair of trainers in a shop made from pineapple leaf manufactured by startup Ananas Anam and wanted in. So he tracked down founder Melanie Broyé-Engelkes's email on Twitter and got in touch. He first reached out to Jonathan Petrides, the founder of another portfolio company, Allplants, in the same way.
In June, Smalling launched ForGood — an investment vehicle looking to help athletes, musicians and other celebrities invest in startups tackling climate change. ForGood will invest from pre-seed to Series A, and while the vehicle is sector-agnostic, Smalling tells Sifted he's particularly interested in solutions to the global food waste crisis.
Rio Ferdinand
Investments: 
Yonder (March 2022, July 2021)
Sokin (February 2021)
Sorare (January 2021) 
Current team: Retired
Net worth: $75m
Winners' medals: 6x Premier League, 1x Champions League
Ferdinand's first investment on the European startup scene, into digital trading card game Sorare, proved a very shrewd bet. Just eight months after the retired defender backed the Paris-based startup at its €44.5m Series A, it hit a valuation of €4.3bn after raising a whopping $680m Series B led by SoftBank.
The former footballer has since got a taste for fintech, and he's gone on to back payments startup Sokin and credit card for millennials company Yonder — which emerged from stealth after raising a £20m seed round in March.
But Ferdinand's investments haven't always gone to plan, and in March it was reported that he and a number of other high-profile footballers lost £25m after backing a property-focused asset management firm that squandered their cash.
Gerard Piqué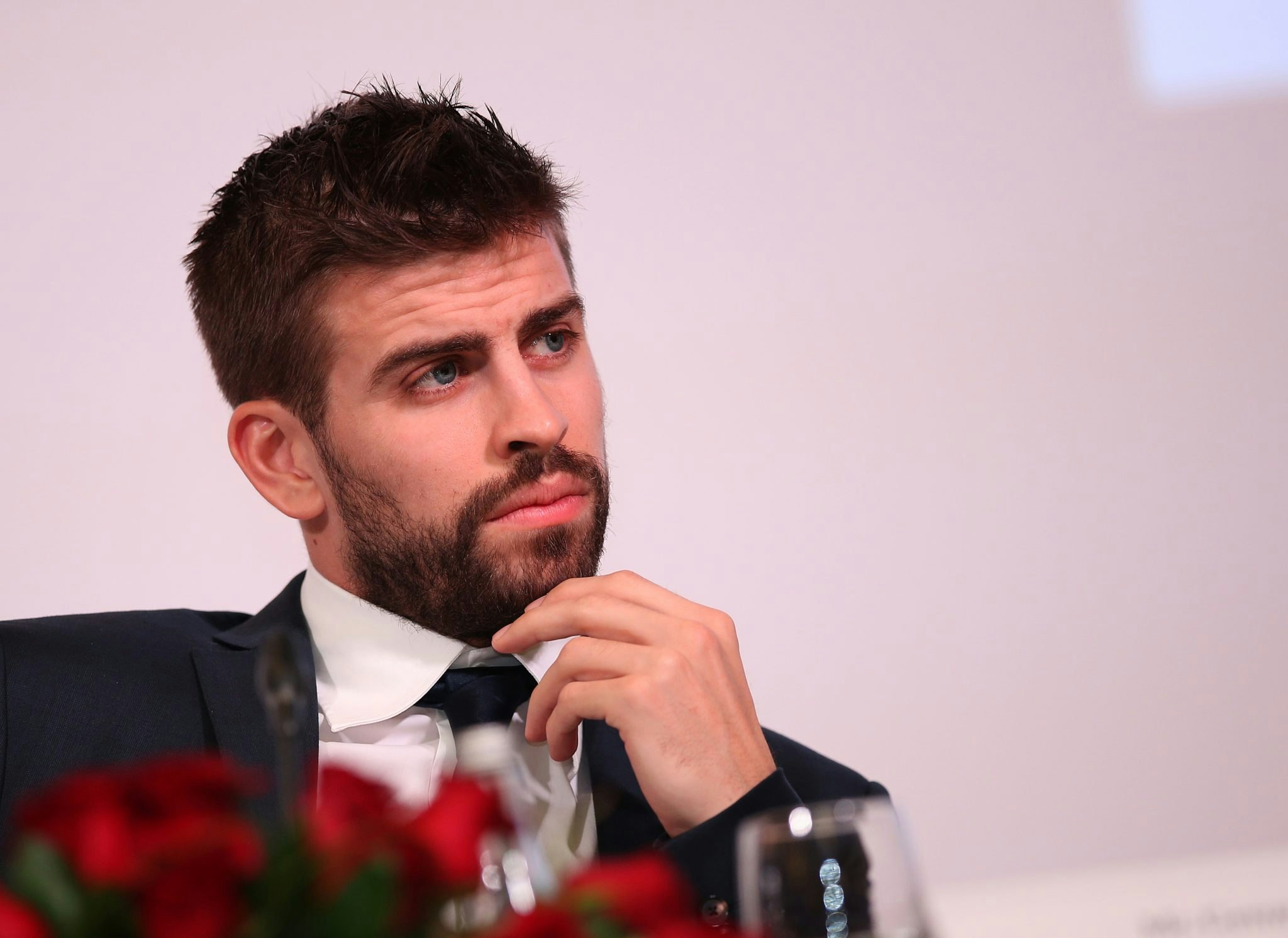 Investments: 
Goals (April 2022)
Sorare (December 2020) 
Agora Awards (July 2018)
Current team: FC Barcelona
Annual salary: £10.9m
Net worth: $80m
Winners' medals: 1x World Cup, 1x Euros, 8x La Liga, 3x Champions League
Alongside turning out for Barcelona week in and week out, the World Cup winner is also the founder, CEO and president of sports and media investment group Kosmos Holdings. The group has drawn backing from Piqué's ex-Barcelona teammate Lionel Messi, has deals to develop tennis's Davis Cup and owns football club FC Andorra.
Over in startupland, Piqué has made a pretty penny — on paper at least — on his Sorare investment after he joined its seed round extension in late 2020, when the company was worth $20m. It's now worth several hundred times more than that and is profitable, a huge green flag in the current climate.
Iker Casillas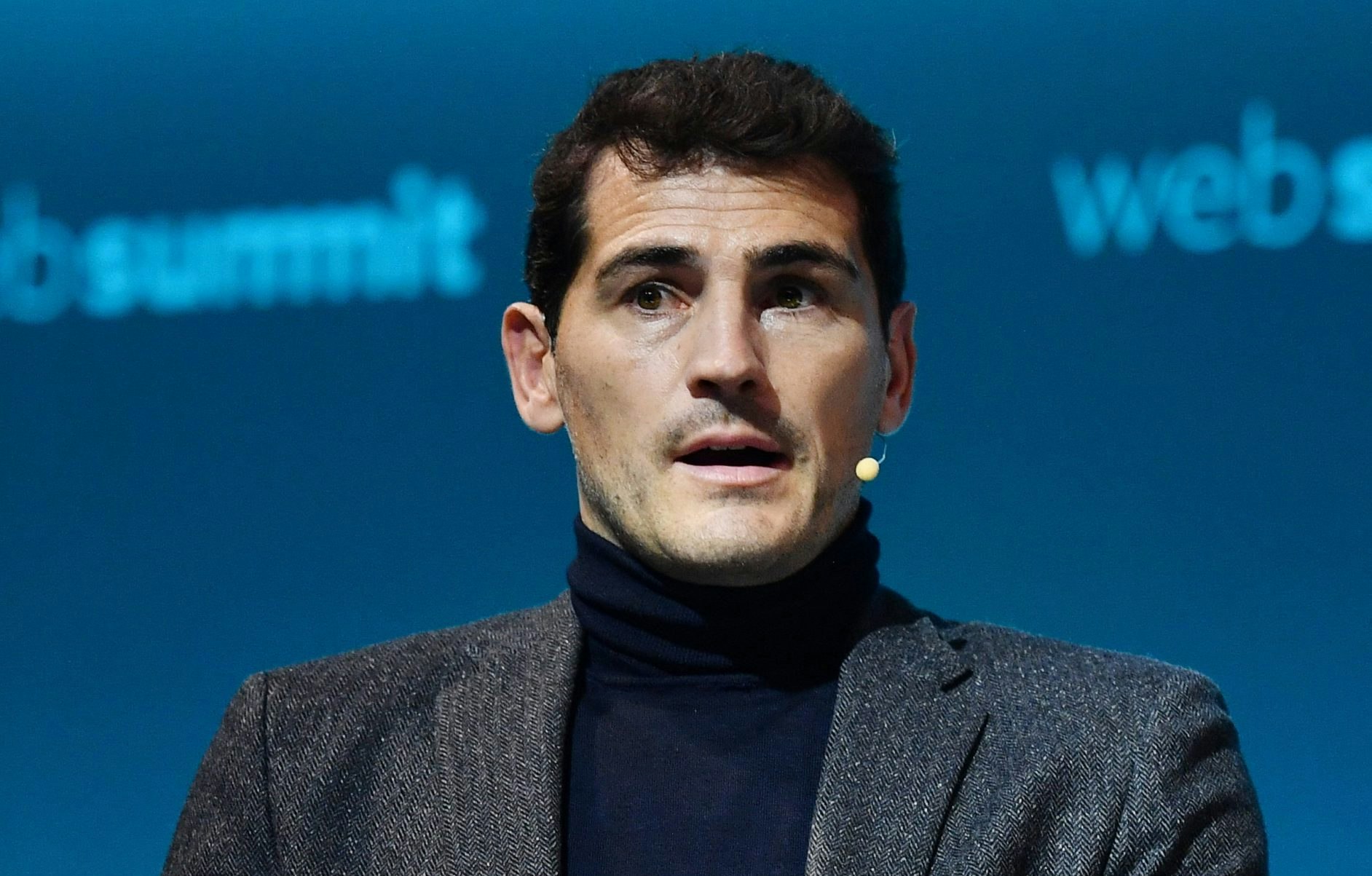 Investments: 
Clupik (July 2022)
​​Idoven (June 2022, May 2021, May 2020) 
Draftea (March 2022) 
Current team: Retired
Net worth: $74m
Winners' medals: 1x World Cup, 2x Euros, 5x La Liga, 3x Champions League
The former Real Madrid goalkeeper captained Spain to one World Cup and two European Championships, and stepped onto the startup scene in the twilight years of his career.
Following a minor heart attack in 2019, Casillas invested in Spanish cardiology startup Idoven's seed round, and has since backed the company in two further rounds, a follow-up and Series A.
In December 2021, he also launched Sportboost, an accelerator and co-investor for sports-related startups — which Idoven and Casillas's most recent investment, web management tool for sports clubs Clupik, are part of.
Cesc Fàbregas
Investments: 
The Football Company (May 2022) 
Heüra (June 2021) 
Grabyo (November 2014)
Current team: Como
Annual salary: Unknown (€6.3 last year at Monaco)
Net worth: $45m
Footballing credentials: 1x World Cup, 2x Euros, 1x La Liga, 2x Premier League
Fàbregas was one of the first footballers on this list to take out the chequebook for a startup, joining forces with ex-Arsenal teammates Thierry Henry and Robin Van Persie in backing cloud video platform Grabyo in 2014. It turned out to be a decent investment, and in 2019 and 2020 the startup made it onto the Financial Times' list of Europe's fastest growing companies.
After taking a seven-year sabbatical from startup investing, the World Cup-winning midfielder again teamed up with a couple of fellow footballers, this time AS Roma's Chris Smalling and Barcelona's Sergi Roberto, to back alternative protein company Heüra. 
A year later he stepped into the metaverse — a sector that had VCs salivating at the beginning of 2022, but has since lost some of its shine — teaming up with Bayern Munich's Joshua Kimmich to invest in The Football Company's seed round.
André Schürrle
Investments:
Virtex XR (May 2022)
Sanity Group (November 2021)
Sorare (July 2020)
Current team: Retired
Net worth: €22m
Footballing credentials: 1x World Cup, 1 x Premier League
Schürrle jumped on the Sorare bandwagon before even Piqué did, and has gone on to team up with compatriot and World Cup winning team mate Mario Götze on two further investments: cannabis startup Sanity Group and virtual esports stadium startup Virtex VR.
Antoine Griezmann
Investments: 
Current team: Atletico Madrid
Annual salary: €8m
Net worth: €200m
Footballing credentials: 1x World Cup
Griezmann is another footballer who backed NFT darling Sorare, getting involved at its Series A, and veered into the mental health sector with his second investment, backing workplace mental health startup Moka.care in May.
The Paris-based startup's Series A was led by US VC firm Left Lane Capital — but also featured a smattering of high-profile French sportspeople, including footballer Blaise Matuidi and rugby player Antoine Dupont.
Zlatan Ibrahimović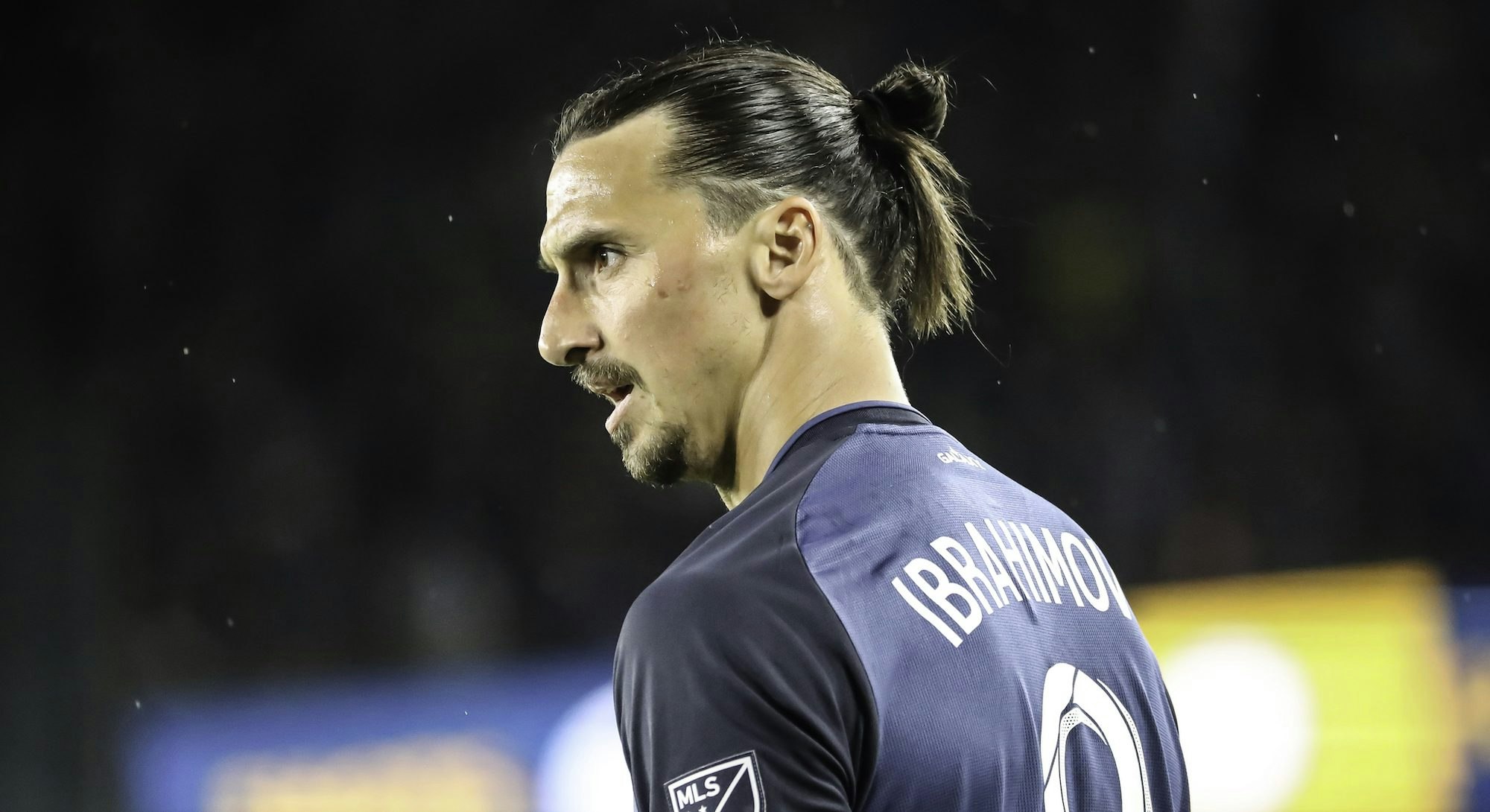 Investments: 
Validio (June 2022)
Challengermode (August 2020, May 2018, February 2017)
Isbit Games (September 2016)
Current team: AC Milan
Annual salary: €7.4m
Net worth: $190m
Winners' medals: 5x Serie A, 4x Ligue 1
Still playing at the ripe old age of 41, Ibrahimovic most recently backed Stockholm's data monitoring SaaS startup Validio in a $15m seed round led by Swiss VC Lakestar. The investment follows the Swede's involvement in multiple rounds for competitive gaming platform Challengermode, including a $12m round in the summer of 2020, following the pandemic-driven boom in esports.
Blaise Matuidi
Investments: 
Bloom (July 2022)
Upway (June 2022)
Moka.care (May 2022)
Current team: Retired
Net worth: €55m
Footballing credentials: 1x World Cup, 4x Ligue 1, 3x Serie A
In March, Matuidi launched investment fund Origins, with two French investors and former professional footballer Yohan Benalouane, and has since backed three startups. The fund has drawn backing from around 50 European athletes, including World Cup-winning teammates Olivier Giroud and N'Golo Kanté and plans to back 15-20 startups.
Cristiano Ronaldo
Investments: 
FanCraze (March 2022)
Thing Pink (July 2017)
Current team: Manchester United
Annual salary: £26.5m
Net worth: $500m
Winners' medals: 5x Ballon d'Or, 3x Premier League, 2x La Liga, 2x Serie A, 5x Champions League
Considering the abundance of startup investments from footballers in recent times, it might be a little surprising to see the richest player on this list with only a couple to his name. But the Portuguese superstar couldn't turn down jumping on the non-fungible bandwagon in March, backing US-based cricket NFT platform FanCraze in its $100m Series A.
Alongside backing startups, Ronaldo's also invested in hair care clinics, hotels and restaurants, launched fashion boutiques and released two mobile apps.
Kylian Mbappé
Investments: 
Current team: PSG
Annual salary: €50m
Net worth: $150m
Winners' medals: 1x World Cup, 5x Ligue 1
César Azpilicueta
Investments: 
Current team: Chelsea
Annual salary: £7.8m
Net worth: €30m
Winners' medals: 2x Premier League, 1x Champions League
Joshua Kimmich
Investments: 
The Football Company (May 2022)
Current team: Bayern Munich
Annual salary: £15m
Net worth: €42m
Winners' medals: 7x Bundesliga, 1x Champions League
Sergi Roberto
Investments: 
Current team: Barcelona
Annual salary: €5m
Net worth: €30m
Winners' medals: 6x La Liga, 2x Champions League
Olivier Giroud
Investments: 
Current team: AC Milan
Annual salary: £5.7m
Net worth: €50m
Winners' medals: 1x World Cup, 1x Serie A, 1x Ligue 1, 1x Champions League
N'Golo Kanté
Investments: 
Current team: Chelsea
Annual salary: €17m
Net worth: £23m
Winners' medals: 1x World Cup, 2x Premier League, 1x Champions League
Patrick Bamford
Investments: 
Current team: Leeds United
Annual salary: £1.8m
Net worth: £13m
Kieran Gibbs
Investments: 
All Plants (October 2021)
Current team: Inter Miami
Annual salary: £104k
Net worth: £17m