Stuttgart-based startup Flip, which offers a messaging-based employee app for blue-collar (deskless) workers, has raised $30m in Series A funding.
The funding round was co-led by Notion Ventures and HV Capital — with participation from existing investors Cavalry Ventures and LEA Partners. Prominent business angels, such as the former CEO of Volkswagen Matthias Müller and the founders of German transport unicorn Flixbus, also participated.
Flip aims to improve and streamline internal communications for the 2.7bn deskless workers globally, who work in industries such as retail, manufacturing and healthcare. 
Currently, non-desk workers are poorly connected to their jobs if at all, often having to use multiple consumer and enterprise apps. 
Flip's app, however, which can be used on mobile and desktop, brings together internal communication, information and processes into one application. Its communication features include individual and group chats, a personalised news feed and other uses such as task management and surveys.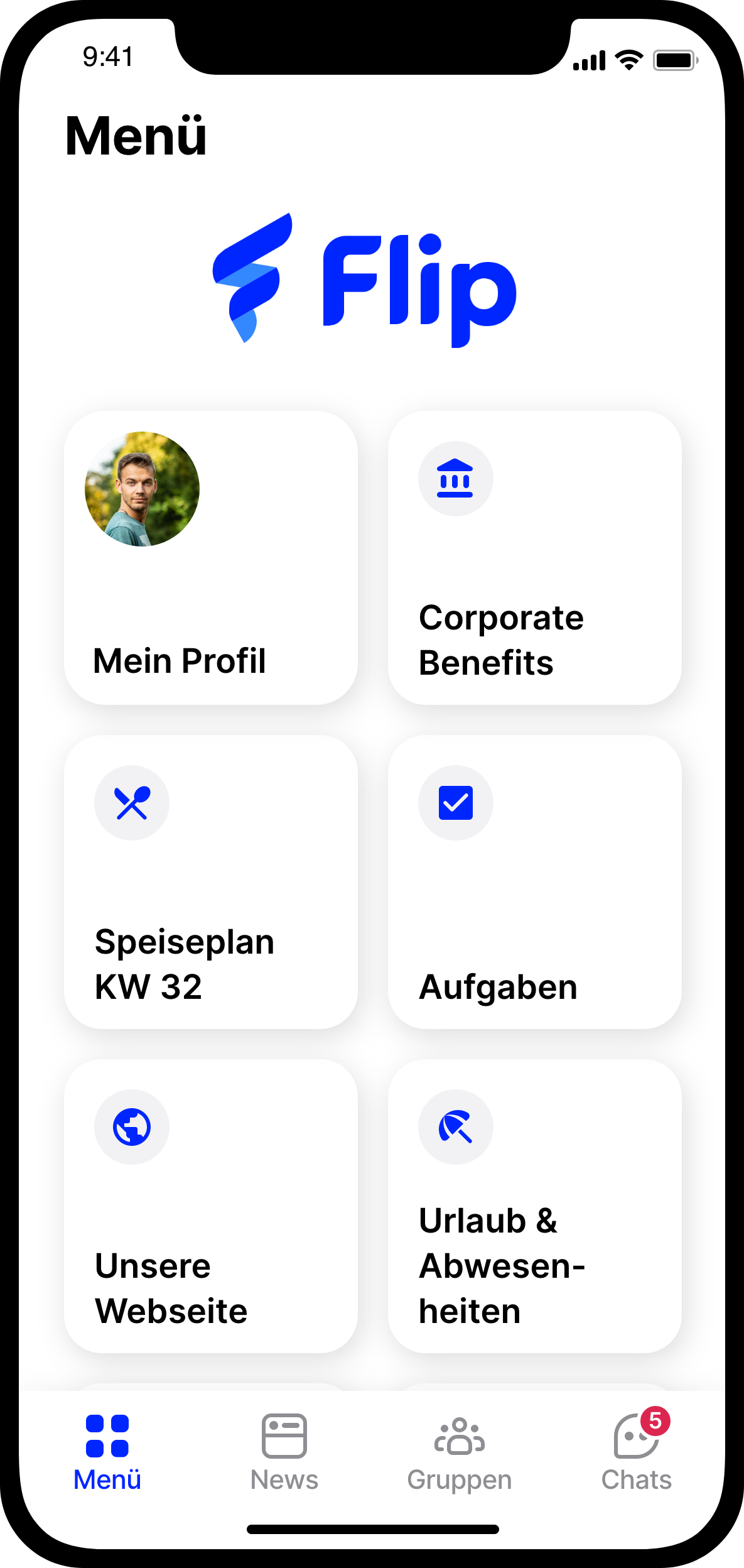 Flip says its software can be fully integrated into a company's existing IT infrastructure and adapted to the corporate design.
An underserved market 
The Stuttgart startup isn't the only company tackling communications for blue-collar workers, who have traditionally been underserved by the software industry (only 1% of business software spending goes toward enabling deskless work). 
YOOBIC, a London-based digital workplace for deskless workers,  raised $50m in July last year. There's also Beekeeper, an employee communication platform, which similarly integrates multiple communication channels in one hub. It raised €41m in 2019.
Jos White, partner at Notion Ventures, thinks the timing for Flip is just right. "Deskless workers represent around 80% of the entire workforce. Yet the software industry has been quite myopic about this, preferring to focus on markets that they are more familiar with… We believe it is a huge and, to some extent, overlooked opportunity."
Flip says it's seen particular success in the retail sector, where the platform helps to reduce the time spent on information sharing by 97%. It currently has 200 customers including McDonald's, where Flip's cofounders spent a few days to understand how the business works and how Flip's product could meet its needs, Porsche and German supermarket chain Edeka.
The company will use the investment to double down on its core market, the DACH region, expand to other European markets and the UK, and grow its headcount. 
Miriam is Sifted's Germany correspondent. She also covers the future of work and tweets from @mparts_