More than 160m people across the EU work in the so-called "gig economy". Independent workers, freelancers, contingent workers, whatever you want to call them, are one of the fastest-growing segments of the labour market. It is part of a fundamental shift in working habits taking place across the world, particularly among millennials who are more inclined to value flexibility over security.
Alongside companies such as Deliveroo and Uber, freelance marketplace Fiverr is one of the leading tech startups facilitating this transformation. The Israeli company, which listed on the New York stock exchange in June, connects businesses with freelancers offering services such as graphic design, digital marketing, programming and animation. Over nearly a decade it has facilitated 50m transactions.
Sifted caught up with Fiverr cofounder and chief executive Micha Kaufman as they launch a new product called "Studios", which allows freelancers to join together into teams of up to five people to collaborate on complex projects. He says that the labour market has fundamentally changed, with the younger generation working differently and the internet meaning companies can increasingly find talent anywhere.

Fiverr just launched a new service so freelancers can join together and create "studios". Why?
Fiverr is always working to create new ways for our community to connect, create and collaborate on a global scale. Studios is a natural evolution of the Fiverr platform, elevating our marketplace from a platform of single contributor Gigs to teams of talented freelancers collaborating as a small agency to serve all businesses, from small businesses to enterprises. It is an amazing opportunity for freelancers and businesses alike to work on and have complex projects completed with the same frictionless experience they are used to getting with Fiverr.
What will it mean for the Fiverr business? Will you make money out of it?
It is the first time that freelancers on our platform have been able to collaborate in a frictionless manner. We know the need is there because they have been creating work-arounds in order to offer combined services to businesses. Studios will open up a whole new way of working and providing services for clients. Just as Fiverr has grown and evolved over the years, the needs of our buyers has grown as well. With Studios, businesses enjoy the same advantages as if they're working with a small creative agency in the offline world while at the same time reaping the same benefits they have come to expect from Fiverr's e-commerce experience.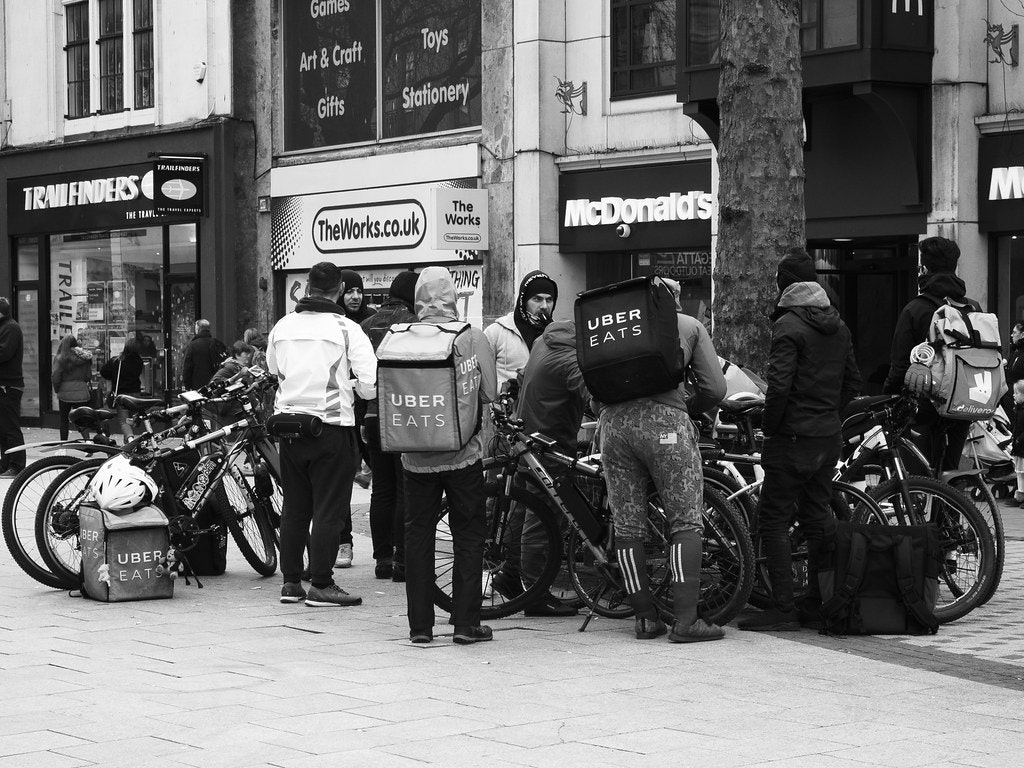 There has been a backlash in parts against the so-called "gig economy" (notably from Uber drivers recently). How do you ensure freelancers can benefit from the company's success?
Freelancers on Fiverr are given the freedom to set their own offerings, time of delivery and prices. Some choose to price their services at $20, some $200, some $2000 and it goes upwards from there. We never determine the value of their work for them. They are compensated according to the value they place on their time and talent. Additionally, in 2017, we introduced a professional tier called Fiverr Pro. This is a curated collection of highly experienced professionals who offer high-end services across different verticals, from package design, through architecture to product photography.
How has going public changed the culture of the company? Do you still feel like a startup?
Our culture is rooted in the immense strength of our staff across the globe and how connected they are to our mission, vision, and values. We are bonded in our belief that we play an important role in changing how the world works together and defining the platform for the future of work. In our letter to shareholders, we wrote: "We put our customers first, always. We have done so as a private company and are committed to continue doing so as a public one. We believe we have an opportunity to play a meaningful role in shaping how the world works together in the future, and we'll focus on taking the long term view to continue building a company that creates value over decades and not just a few quarters."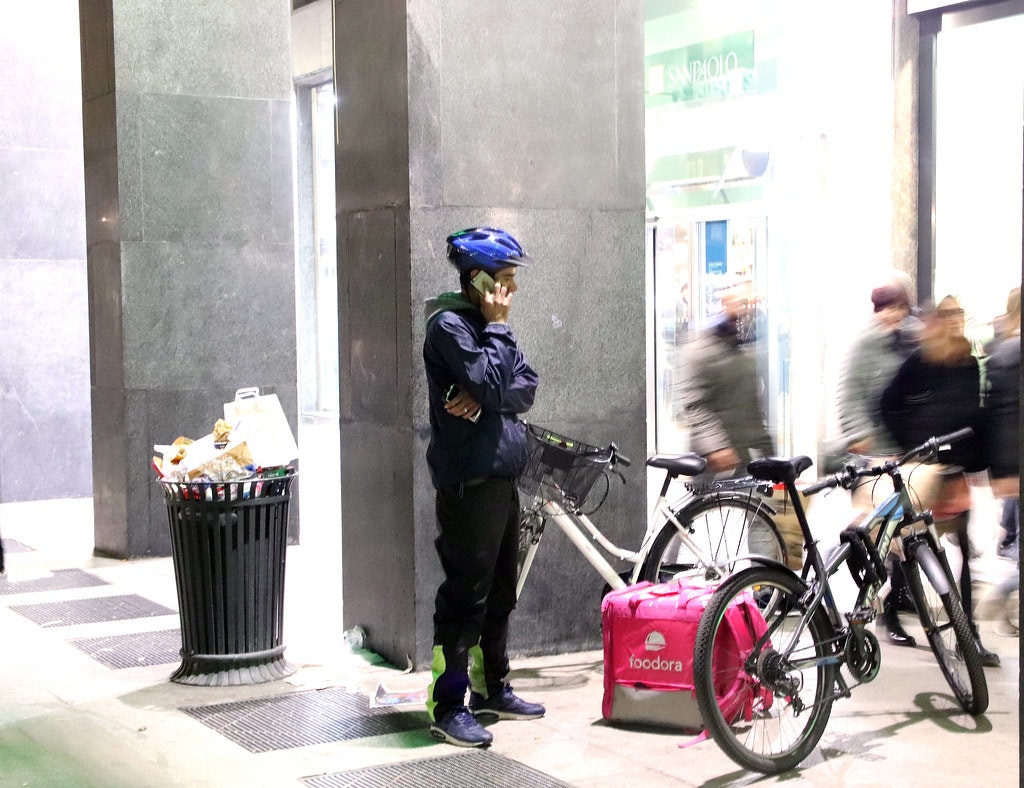 Are there more freelancers around in the global economy because of platforms such as yours giving more opportunities. Or do you think it is part of a cultural shift of millennials wanting to work differently?
Fiverr is part of a societal change that is happening now. Barriers to offering services are falling with more access to the internet around the world, as a result the labour market is undergoing a revolution. There is a global increase in the availability of highly skilled freelancers as more individuals choosing this life/work option. Millennials entered the market a decade ago and demand more flexibility; they have proved to be more entrepreneurial and are looking for more control over their work / life balance and where they work from. Being a freelancer provides that level of control they are looking for and an opportunity to monetise their skills.
Fiverr is part of a societal change that is happening

now.
Does Fiverr use freelancers? If so what for?
Fiverr uses freelancers for a variety of services in the same way that other businesses use Fiverr. We use them across marketing, for design, video editing, voice overs. Every employee has bought something on Fiverr that supports the job they do.
You have gone from a bootstrapped startup to a public listing in nine years. What are the lessons you would give a younger generation of European entrepreneurs on scaling a company?
Here are some of the things that worked for me:
We all read about overnight successes, but the reality is that it takes years to build a successful business. Choose investors who you believe are long term, who will be ready to support you in building a lasting company and not put pressure on you to take short cuts.  Surround yourself with people who understand and believe in the company's mission. A team who know how their individual contribution drives the company towards achieving its goals and fulfilling its mission.
We all read about overnight successes, but the reality is that it takes years to build a successful

business.
Finally, when you look for your next big idea - don't be afraid to be bold. You don't always need to invent a new category. Some of the biggest ideas introduced in the past decade were ideas in extremely large markets that were highly inefficient and high on friction and through the smart use of software and data were able to be disrupted. Such cases are Airbnb, Uber and Fiverr.
You have talked in the past about using a "true north metric" to focus your team. Can you explain what this means and why you use it?
I believe it's extremely important to give team members a framework to work around in the form of a "company Northstar" to guide their efforts. This Northstar creates clear lines between what is a priority and what is not, and it empowers employees to be guided by impact rather than execution.
What would you say was your leadership style? Very hands-on or happy to delegate?
As the CEO you have to do a little of both. It is important that you surround yourself with people that you trust and are excellent in their areas who can help build something amazing, but at the same time, you can't lose touch with the different parts of the company. You need the flexibility to see the company from a high level, but also to dig deeply into any department and understand what they are doing.