Friday 13th March wasn't just unlucky for Shamir Sidhu and James Balfour, two London fitness business founders. It was disastrous.
In the space of one day, bookings at Balfour's 1Rebel boutique fitness studios plummeted by 60%. At Sidhu's low-cost yoga studio network MoreYoga, which has 33 sites across London, bookings dropped off by 50%. "That Friday was the beginning of the end," says Sidhu.
Indeed, UK prime minister Boris Johnson had just delivered a chilling address to the British public, saying that many families "are going to lose loved ones before their time". Today, roughly a third of the world's population is currently on lockdown. For bricks-and-mortar fitness businesses not being able to welcome customers at their venues puts their future in jeopardy.
Across March, MoreYoga says 24% of members froze their membership, while Germany-based Urban Sports Club, which has a ClassPass-style offering that gives customers access to venues across Europe, says around 50% of its users are no longer active. Berlin-based independent studio Yellow Yoga says bookings fell 20% in the run-up to lockdown.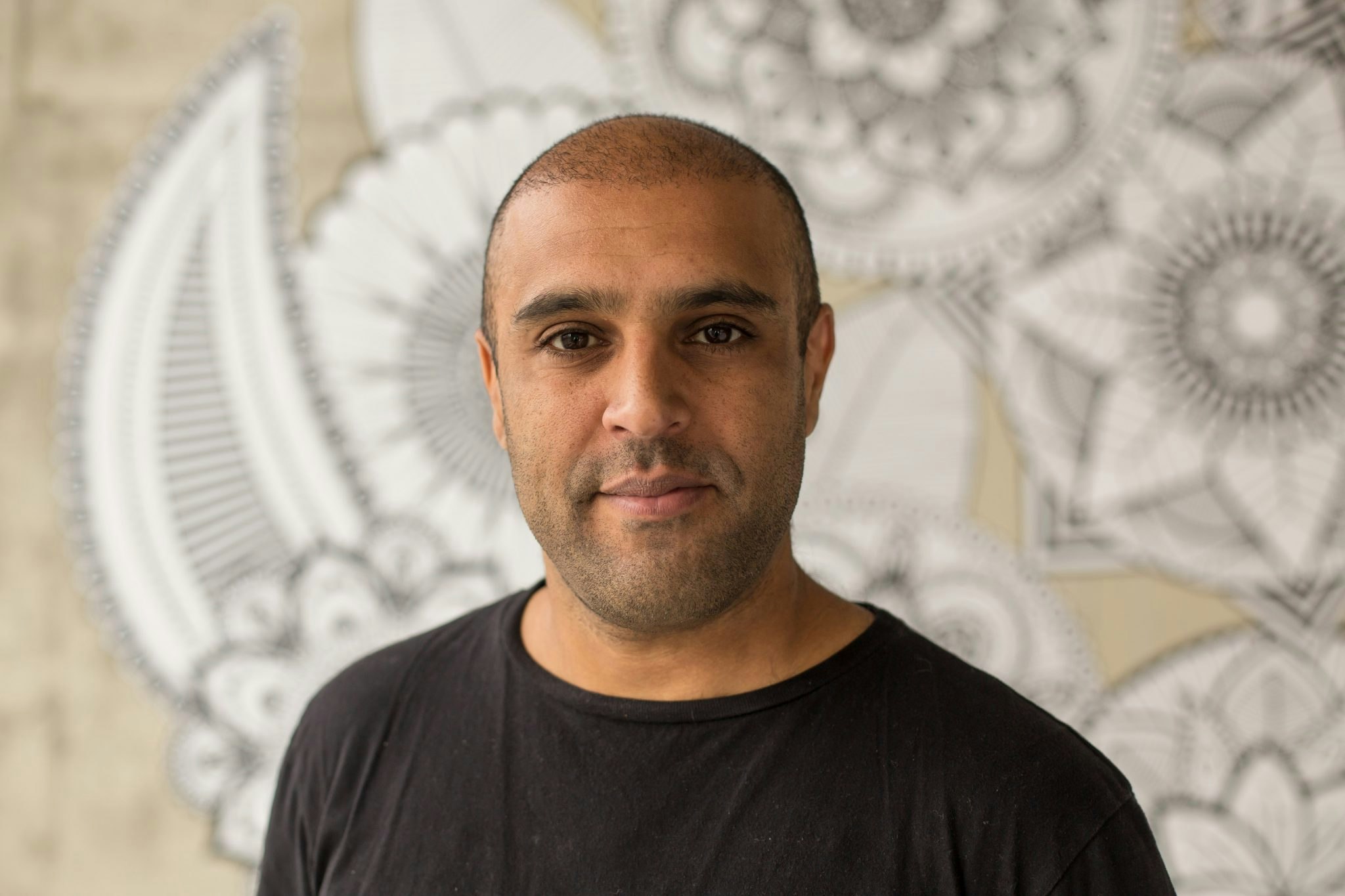 HIIT: High-intensity isolation training
Instead of shuttering their businesses completely throughout the pandemic, many fitness operators have instead decided to join customers at home, making pre-recorded workouts available and even creating their own digital fitness platforms.
Some have enlisted the help of professionals to swiftly set up their own branded digital fitness channels. London studios Core Collective and Frame are working with Fittever, a content company that specifically works with gyms to get their classes online, while 1Rebel has launched 'Rebel TV' using US video-on-demand platform Uscreen. Urban Sports Club, which is helping its partner venues produce video classes, has teamed up with Fitogram, a Cologne-based software company that develops products for fitness businesses.
Frame cofounder Joan Murphy says the fitness business got its digital offering, Frame Online, up and running in just one week — a project that, under normal circumstances, she would expect to spend at least three months on. The platform launched on 25 March, while 1Rebel's Rebel TV followed the next day. "We had to essentially pivot to [become] a new business," says Balfour.
Others, like Yellow Yoga and MoreYoga, are uploading their content to Zoom or YouTube. Paying customers receive a link to access it, although some studios also have a few classes available for customers to try for free.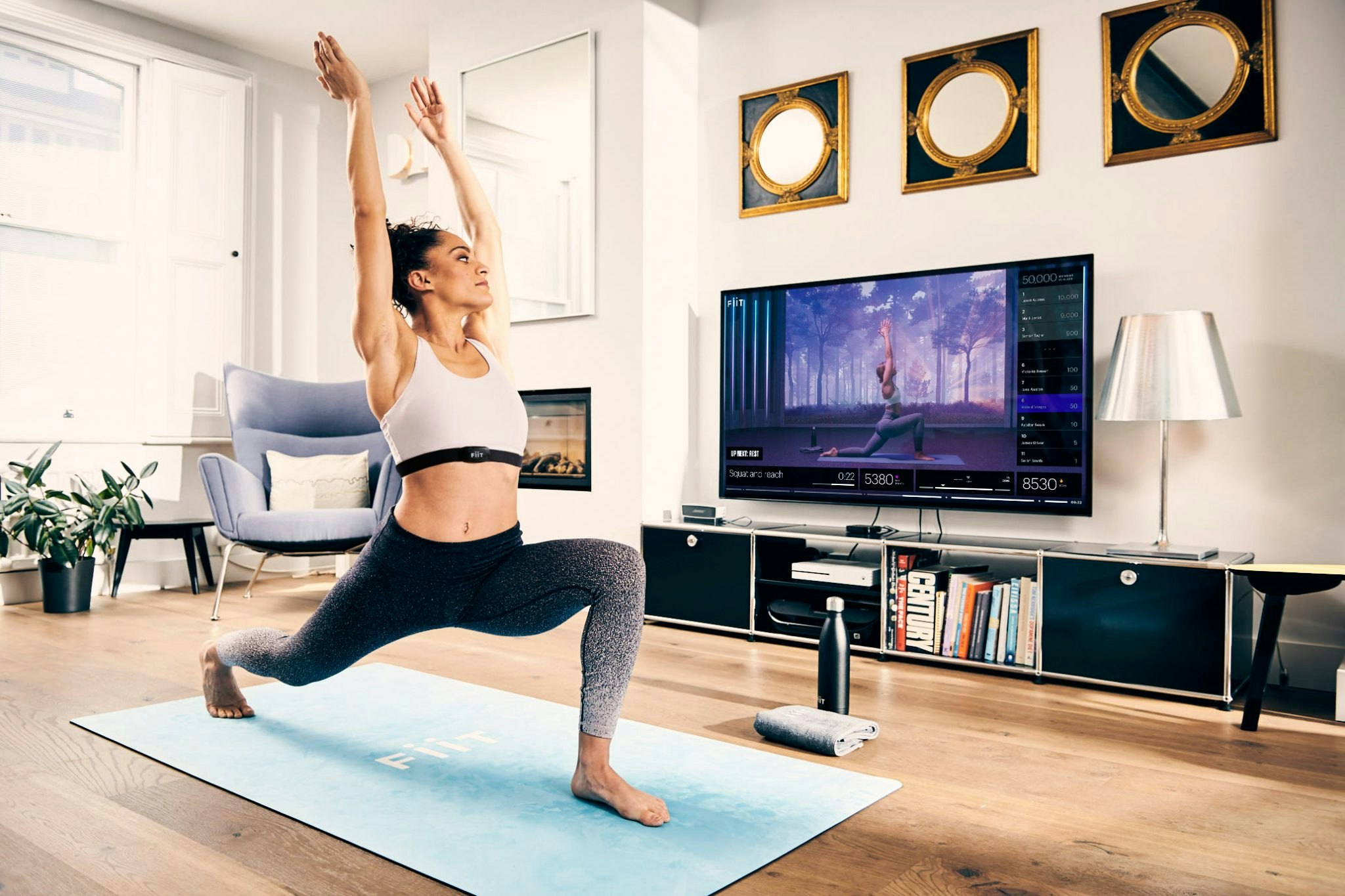 The modern home gym
From retro celebrity fitness videos to Netflix-for-fitness apps like the UK's Fiit and Germany's Asana Rebel, consumers are already familiar with the concept of at-home workout classes. As a whole, the digital fitness category, which includes fitness apps, wearables and other digital experiences, is expected to be worth $27.4bn by 2022, growing at a rate of 32.6% year-on-year. Fiit cofounder Ian McCaig, however, believes the Covid-19 outbreak could turbo-charge this growth. In the past two weeks, Fiit says signups have increased 2,500%.
"We estimate that market value could be achieved by the end of 2020," he says, adding that the lockdown is essentially creating a captive audience. If he's right, he says it means digital fitness would soon account for 20% of the total fitness industry, up from 8.5% in 2019.
In the past two weeks, Fiit says signups have increased

2,500%.
But unlike Fiit, bricks-and-mortar gyms are having to figure out as they go what works and what doesn't when streaming classes into people's homes.
Certain exercises — such as swimming, climbing or boxing — are off-limits in a home setting, while others must be adapted to use minimal kit. Urban Sports Club says yoga, dancing and meditation are currently among the most-streamed activities on its platform.
Quality can also be an issue. Unable to convene a production team during lockdown, classes are being filmed at instructors' homes, in most cases using phone cameras. MoreYoga's Sidhu says one of his instructors is often interrupted by his children while broadcasting live classes.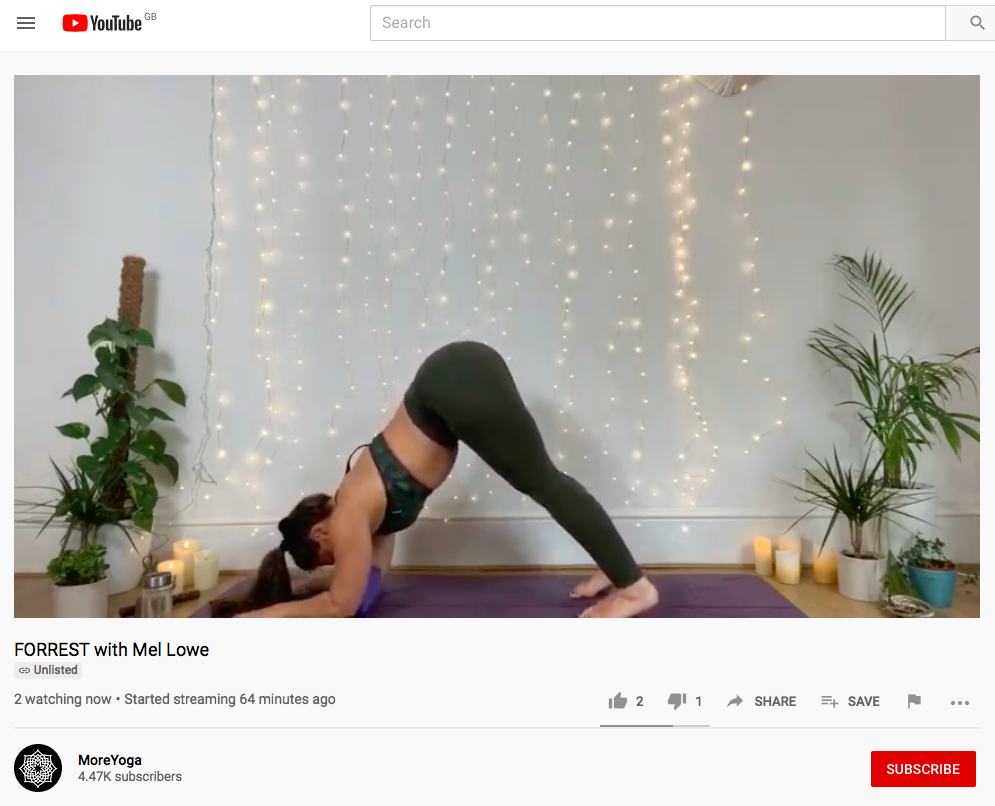 Video saved the fitness instructor?
Still, customers are understanding and sign-up rates are positive. Within 24 hours of launching its platform, 1Rebel says it received more than 1,000 sign-ups. On March 30, Frame said it had 3,235 members signed up, with 2,451 having completed a workout. MoreYoga has amassed 4,500 subscribers to its youtube channel, and estimates that 5% of members have unfrozen their payments in order to access paywalled videos. Only 3% of its 10,000-plus membership base have completely cancelled their payments. "If we can keep 40% or 50% of them, that's still enough revenue for us to not be completely financially crippled when business resumes as normal," says Sidhu.
The studios are taking the opportunity to extend their reach beyond the physical footprint of their fitness studios by lowering their price points. MoreYoga is charging £10 a week for digital memberships, while Frame and 1Rebel are pricing theirs at £10.99 and £15.99 per month, respectively (by comparison, three in-person sessions at 1Rebel costs £39). Balfour hopes that eventually 50% of customers on the platform will be from outside of London, and already it has viewers in 22 countries. Urban Sports Club is likely to experience a similar benefit — its memberships offer access to gyms across Europe, something users can now take full advantage of online.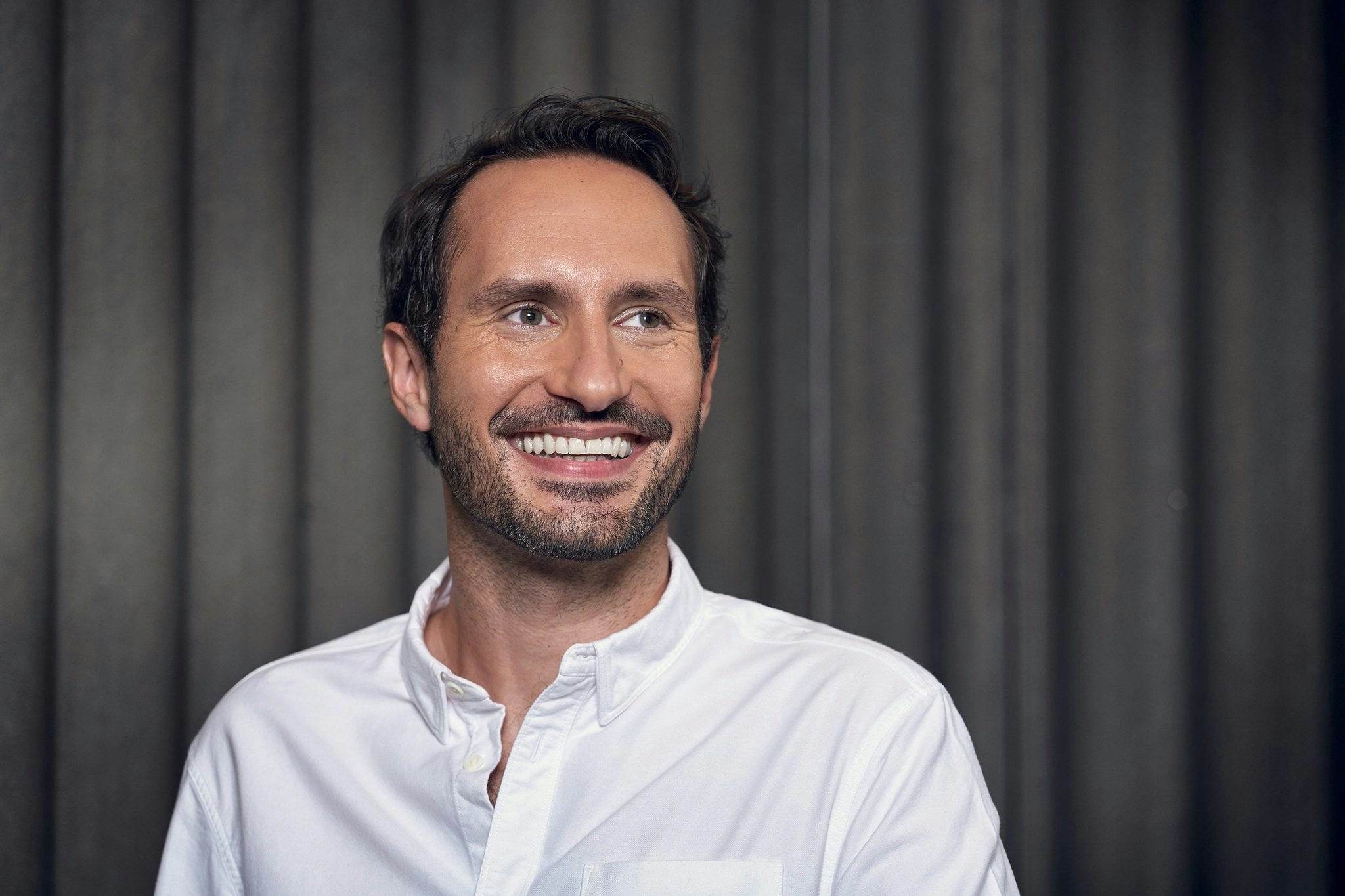 "It's important to make sure the studios get through this crisis," says Moritz Kreppel, cofounder of Urban Sports Club. "A lot of [our partner] studios, a substantial part of their revenue comes from Urban Sports Club. If we stopped paying them from one moment to the next, that would be a problem. So we really wanted to find a solution that worked for both of us."
So far, just 6.7% of the 8,000-plus venues that Urban Sports Club (USC) has partnered with are creating video content for the platform, but it reckons the 5,450 classes (and counting) they have created will be plenty to keep members entertained. Like MoreYoga, roughly 5% of users have unpaused payments since the video offering launched. "We were very lucky that we closed our last financing round just before the crisis," Kreppel says, adding that USC has let go of "very few" staff.
1Rebel's Balfour confirmed that its 67 self-employed instructors have been guaranteed six weeks of pay, and can also earn commission by signing new users up to Rebel TV using personalised codes. Murphy says Frame will "utilise the government-backed furlough scheme for employees" and is raising a fund to support its self-employed workers.
The future of fitness: the blended studio
This recent flurry of on-demand fitness offerings is of course a survival response — but most of the studios Sifted spoke to said digital content was already part of the long-term plan, even if it hadn't been invested in previously. Many also predict that the fitness businesses of the future would offer a combination of offline events and streamable activities.
Digital content and the live streaming of classes — I don't think it will go

away.
"Digital content and the live streaming of classes — I don't think it will go away," Kreppel says. "We've had digital content providers for a long time, but none have become really prevalent. Peloton I like, but it's still a niche product. My view is that the future [of fitness] will be what we are building at the moment. A combination of real-life offerings where you can go to your favourite studio, coupled with digital content. The two together — that's the winning formula."
Fittever's cofounder Piers Chen points out that 98% of gym members under the age of 35 also work out at home. "It just makes way too much sense. You can reach people from all over the world, it's an extra revenue stream — a passive revenue stream — and it can keep your current members more engaged," he says. "I've been preaching this for two years — one day the industry will be like food. If you own a restaurant, you're limited to how many seats you can fit. As soon as you start offering takeaway, that reach widens and you can hit more people."