Posting pictures on social media is no longer a fringe side-hustle. Influencers have gone mainstream, becoming a $15bn industry that — at least according to one study — 86% of youngsters want to join.
Yet there's one big problem that takes the glamour out of influencing: getting paid. Like regular freelancers, influencers face irregular paycheques and are often forced to chase late invoices from company marketing departments.
That's where a new wave of 'fintechs for influencers' come in.
In the past 12 months, US startups like Willa, Archie and Karat Finance have popped up to streamline freelancers' payments, backed by big investors like EQT. Now, the trend is arriving in Europe, with the launch of XPO, a new digital banking app for influencers. 
The app offers a speedy invoice-financing solution that allows users to get paid within 24 hours of completing a job. Launched last week, it's set to onboard thousands of British content creators —  and paid out £20k in its first two days of going live. 
XPO cofounder Lotanna Ezeike tells Sifted that the plan is to build an entire financial ecosystem around young creatives and influencers.
"We found that traditional banks didn't understand how creators earn money (they don't really care to be honest). So we had the crazy idea to help content creators have access to better banking services," says Ezeike, who previously worked at Barclays.
"XPO [is] tackling invoices first by funding creators, crazy fast... [Then] the data collected will be used to provide predictive data on future earnings of a creator and allow access to credit and other banking facilities."
This approach could prove popular, cutting across multiple buzzy subgenres of fintech; namely, 'revenue-based' financing (like Pipe, which targets small companies), salary streaming solutions (like Wagestream), and specialised credit providers (like Wollit).
Among its prospective users is 22-year-old Natalee Barnett, who boasts over 230k Instagram and YouTube followers. The Manchester-based influencer says she's made a living from social media, but says that clients can be lax with paying on time.
"It happened with one of my recent jobs... It was a really big brand so I didn't expect it. I'm still waiting. It's three months [late]... That could be my rent," she tells Sifted.
"What needs to happen is companies' mindset needs to shift. They need to see us as workers. You wouldn't pay your employees late," she says, adding that she's open to solutions like XPO in the meantime.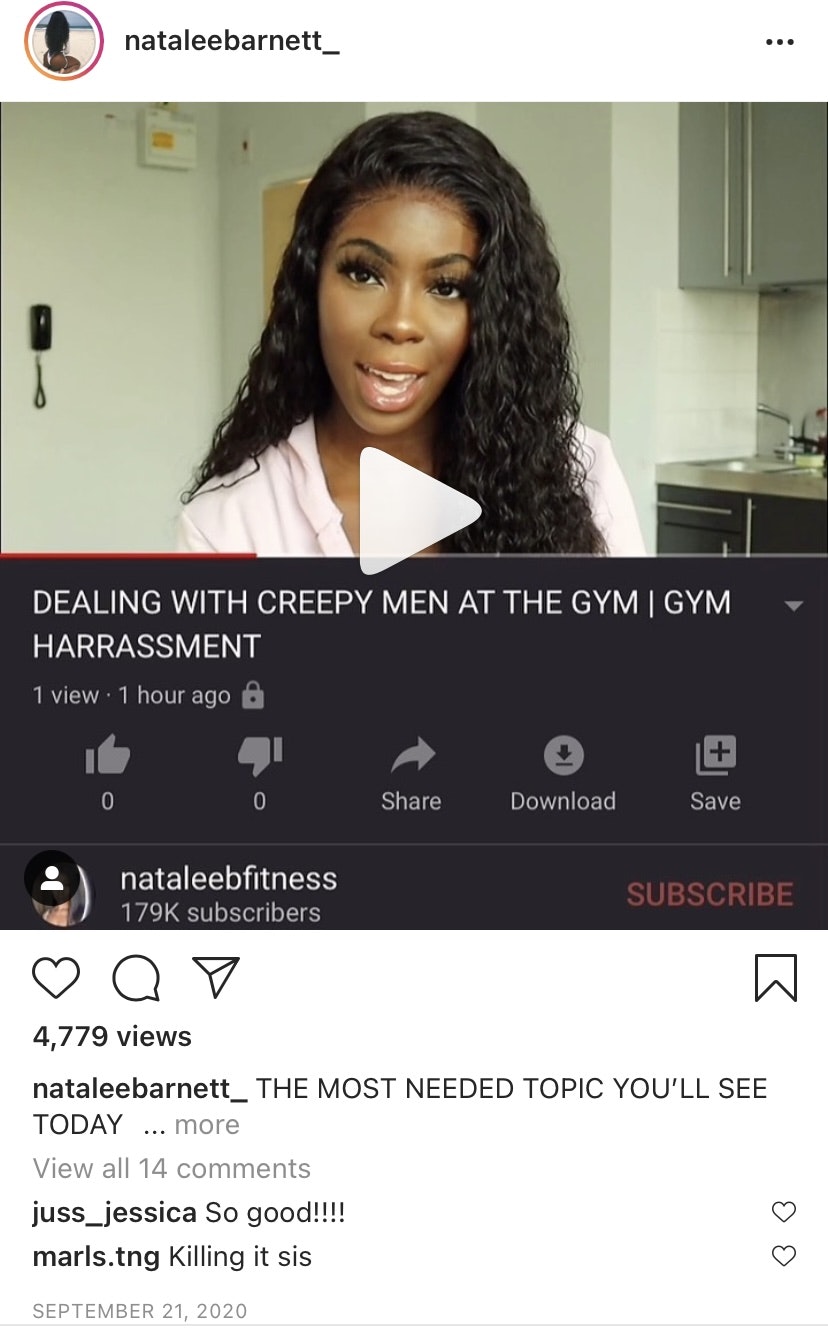 Content creators like her have even begun documenting their financial frustrations via a Glassdoor-equivalent called Fuck You Pay Me, which recently got covered by The New York Times.
That leaves a clear opening for players like XPO, which will be a free solution in the UK, hoping to instead make money on brokering data and on transaction fees (the plan is for users to eventually adopt XPO as their main account).
It's partnered with credit firm Sonovate to finance the payments, as well as taking responsibility for repayments and absorbing any losses. But to limit the risk of defaults, XPO is initially restricting invoice payments to established clients like Nike and ASOS.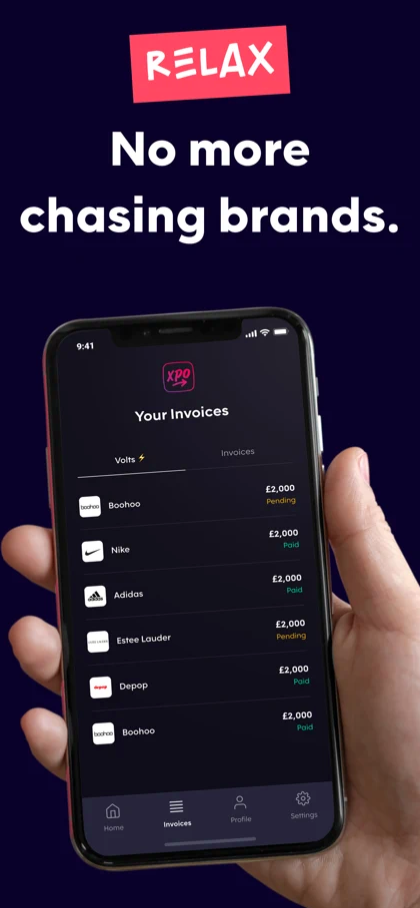 In vogue
It's not just influencers who are interested in these apps; VCs are also lining up to get exposure to the booming creator economy.
Ollie Forsyth, from Antler, is among the European VCs watching the creator space closely, and predicts that fintechs will be among its big winners.
''Financial technologies that allow creators to build empires are going to be one of the most interesting businesses in the creator economy to

watch.
''Financial technologies that allow creators to build empires are going to be one of the most interesting businesses in the creator economy to watch," he tells Sifted, adding that innovative financial solutions are in high demand.
"Creators will potentially replace TV channels, become the new type of high school teachers and franchise. For this to happen, platforms need to support creators by providing advance payments... Technologies that can take the entire frustration away for creators to be paid on time are, in my view, going to win creators over."
A surge in investor interest has already translated into an $18m funding round for Swedish-US startup Willa.
"The last year, a lot of investors have realised this space is in dire need of help," Willa's cofounder Kristofer Sommestad tells Sifted, explaining that Covid-19 has changed the world of work.
"The big shift has been from being employed, to being a freelancer. Gen Z assumes they'll be freelancing, they don't want to be employed. This will be the default way of working in 10 years... Who would have thought you could be a millionaire from posting videos on YouTube."
Willa operates similarly to XPO, but charges a fee of 2.9% on each invoice, and relies on its own automated credit-collection system. The company declined to comment on the exact rate of losses so far but said they were minimal.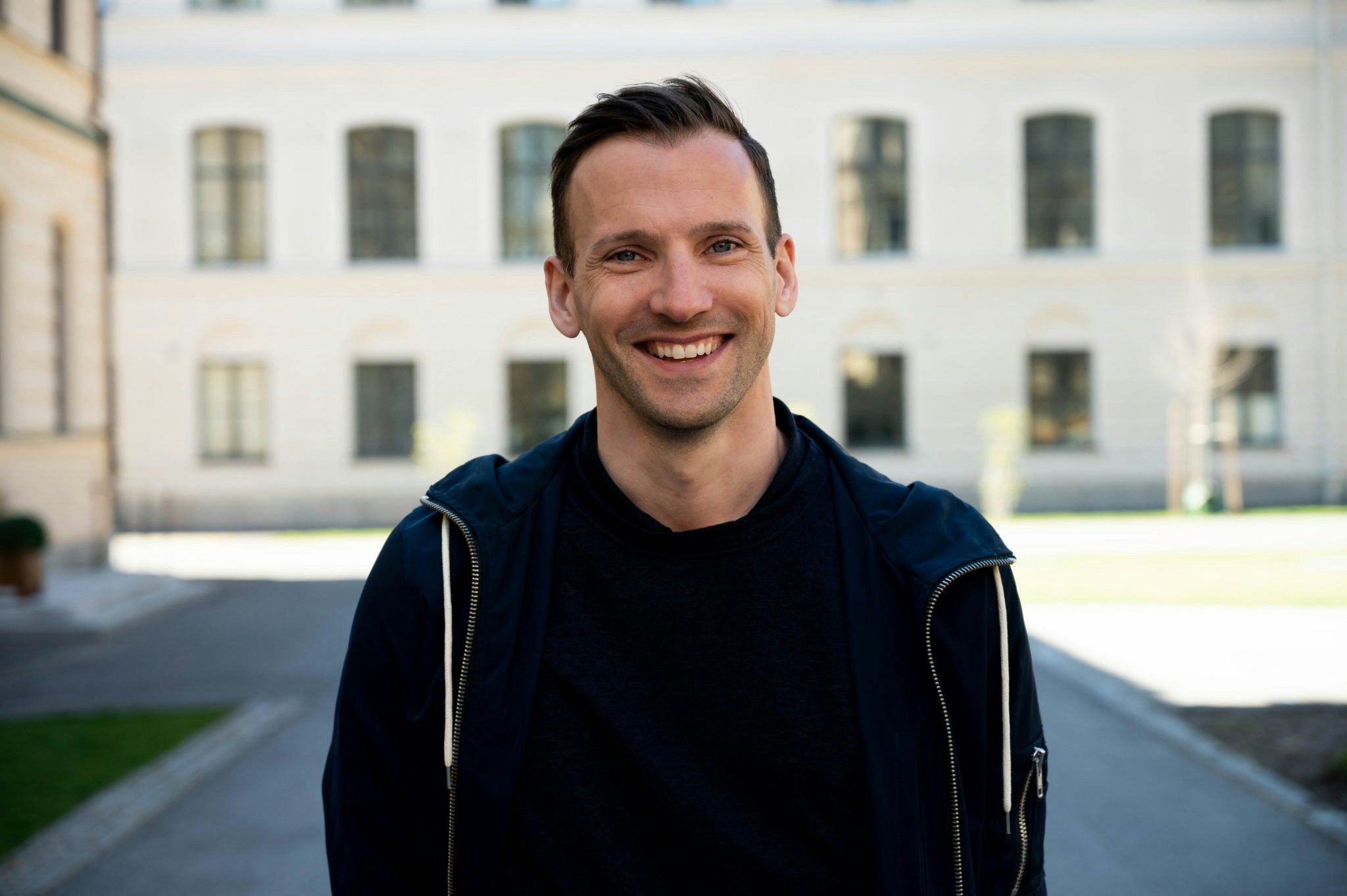 A big market
The creator economy is already a vast segment of 50m+ independent workers, giving fintechs a vast market to play with.
This space encompasses everything from full-time gamers, bloggers, freelance photographers, and social media stars. They monetise their fan bases by promoting other products and services.
Corporate sponsors are a key player here, with 17% of companies now spending over half of their marketing budget on influencers — moving away from TV campaigns and tube ads.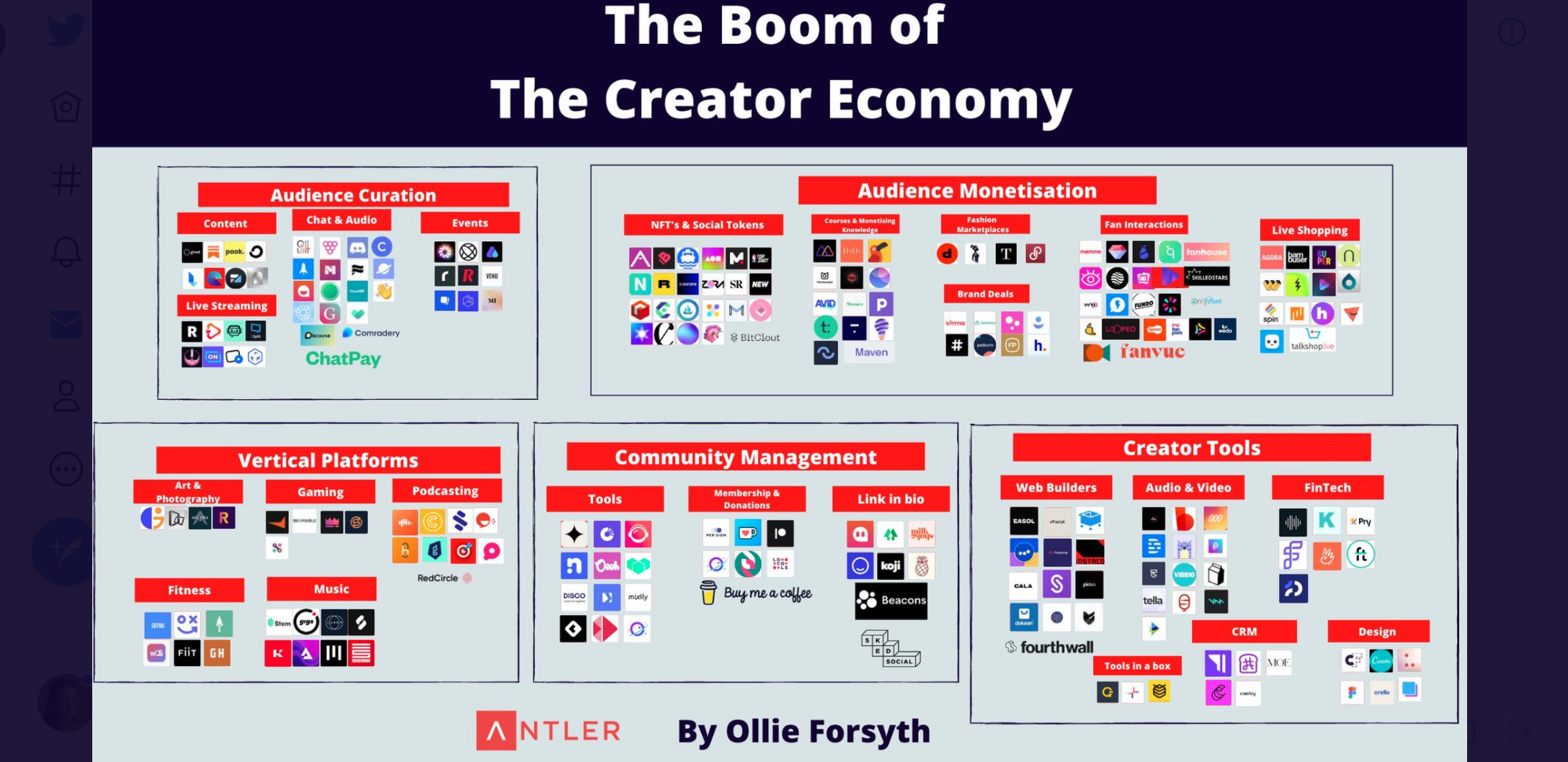 If fintechs can help streamline its monetisation, the opportunity could be huge, says Harley Green, an investment manager at Blue Wire Capital (early Monzo backers and now XPO).
"The creator economy is going to change the way that a significant proportion of the population behaves, and is going to be one of the key trends over coming years...This means big changes in economic behaviour, in both earning and spending, which opens up massive opportunities to redefine things like business banking, lending, creditworthiness, and investing," he tells Sifted.
That could include instead micropayments for affiliate links, full banking services for creators, freelancer pension and mortgages and tailored credit scoring.
To this point, Willa is already exploring being a fully-fledged bank for freelancers.
"It's a natural transition. There's a lot of financial services you can't get access to as a freelancer. A lot of users already describe us as a bank," says Somerstad.
That expansion has also been prompted by increasing competition, with new lookalikes like the UK's Monet Money gearing up to launch too.
More broadly, the fintech community has already started to get familiar with influencers on the marketing side. Sifted reported last year how the likes of Revolut, Starling and Klarna have hired influencers to promote their services across apps like Instagram and TikTok.
**