In October 2008, the Icelandic prime minister Geir Haarde announced that Iceland was on the brink of bankruptcy.
The financial crisis which spread through the world hit Iceland hard, wiping out 50,000 people's savings (1 in 6 inhabitants), plunging them into debt and putting 25% of homeowners into mortgage default.
We were more or less a child of the

crisis
The financial crisis forced the government to resign and the three commercial banks with a large majority of the market were put into liquidation.
But while the crisis was a disaster for Iceland, it was a benefit for fintech startups such as Meniga. "We were more or less a child of the crisis," says Meniga's cofounder Viggó Ásgeirsson.
Meniga, founded in 2009, offers digital banking solutions and it was easy to pitch their products to banks in the tough times. Meniga's customer-facing products helped the banks gain goodwill with their impoverished customers by offering a service that helped them manage their money.
Meniga, which today employs 150 people and has offices in six locations in Europe, was also able to snap up bank staff who had been laid off in the crisis.
"Then banks had up to that point been pretty innovative and many specialised people lost their jobs. So we had quite a big talent pool to choose from," Ásgeirsson says.
A system rigged to fail
Bala Kamallakharan, a management consultant turned banker, was working for one of the banks that went into liquidation at the time of the crisis, and found himself out of a job when the crisis hit.
"I had been working on India as a market for us and then the new CEO asked me why I didn't go to India to set up a bank for them there. Sure, I said and took my family to Mumbai in 2008," Kamallakharan says.
"From that, I have a very unique experience of starting and closing a bank in three months. I don't think anybody else has done that."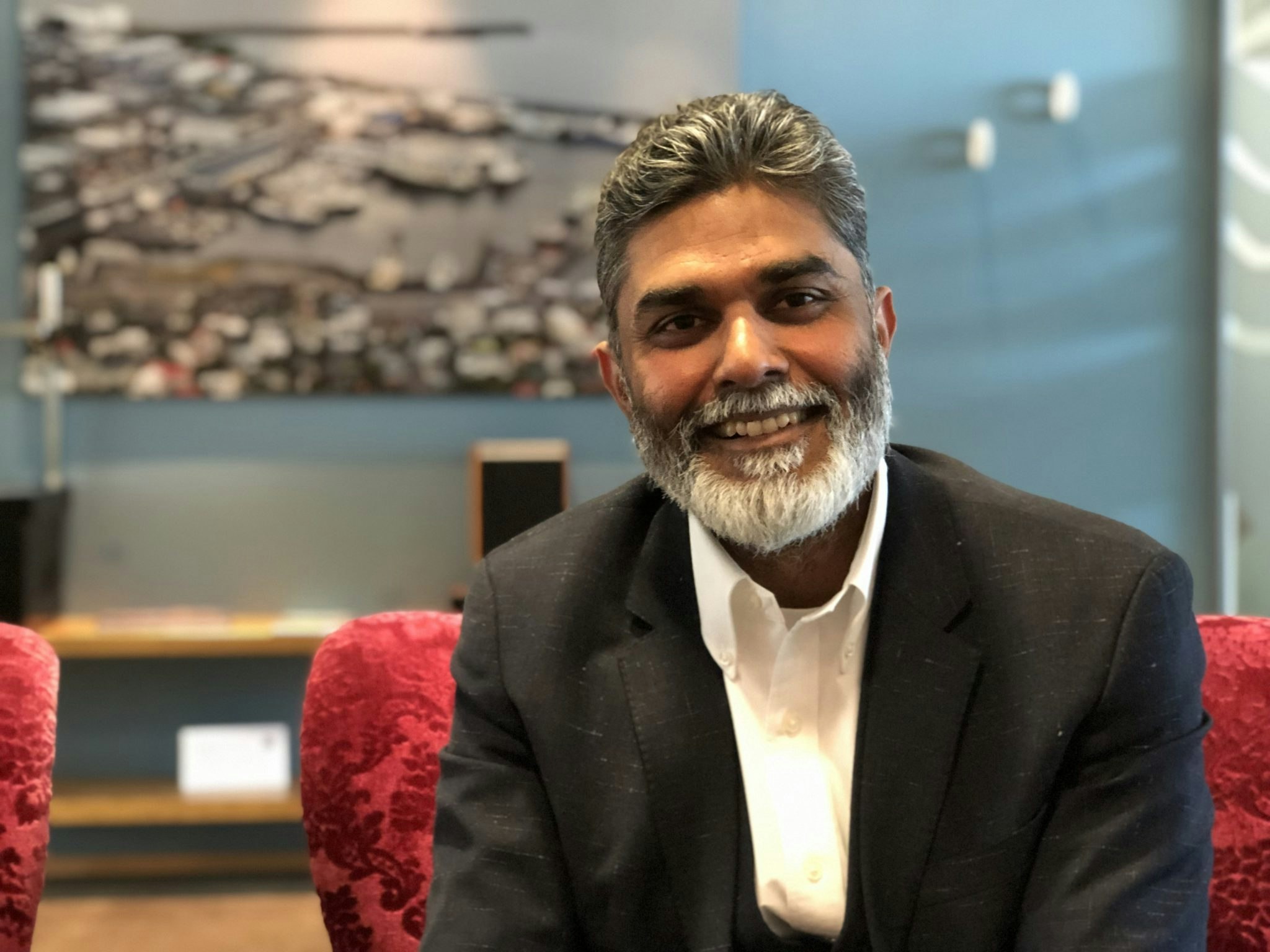 Kamallakharan believes that Iceland's banking rules mean that another crisis is inevitable. In his PhD for the University of Iceland, he argues that the banking rules set up by Iceland's central bank are not appropriate for a country with a volatile currency and less than half a million inhabitants. The countdown for the next crisis has already begun, according to Kamallakharan.
"What I discovered in my research was quite startling to me, personally. What I found was that the entire financial system is rigged to fail. And it will fail again, and again and again," he says.
if you just look at the history of Iceland it is just boom, and bust, boom, and

bust
Bragi Fjalldal, president of business development at Meniga agrees.
"In a broader perspective, if you just look at the history of Iceland it is just boom, and bust, boom, and bust. If there is anything we know, it is basically recovering, and then getting overconfident and then going back down, and we do it all the time," Fjalldal says.
Exempt of the financial rules
Kamallakharan's research looked for something that could benefit from this system. Surprisingly, he found the answer to be startups.
Kamallakharan argues that because technological advancements do not follow the rules of the economy but they can thrive during crises. So, from being a management consultant turned banker he turned to the startup sector in 2010 and is today one of Iceland's most prominent angel investors and the founder of the country's first major startup event, Startup Iceland.
Apart from Meniga, other fintech companies have been able to grow in the space that the financial crash created. Lucinity, a regtech company with focus on money laundering, has been able to attract capital without having a single customer and another example of this is the e-money startup Monerium, founded in 2015.
I think the fact that we were close to ground zero... really is a big motivating

factor
Jón Helgi Egilsson is one of the cofounders and was an outspoken critic of the Icelandic financial system leading up to the crash in 2008. In 2011 he was asked to join the board of the Central bank of Iceland where he acted both as chairman and vice-chairman until 2017.
"I think the fact that we were close to ground zero, of the systemic failure of 2008, really is a big motivating factor. We really believe that financial services need to be rebuilt," says Sveinn Valfells, chief executive of Monerium.
"It is a two-fold opportunity; it's a for-profit opportunity to build a successful company, it will be of good value to our shareholders, and our employees and our customers. And, at the same time, we can help make the overall financial sector more efficient and less risky."