This roundup first appeared in our weekly Monday newsletter. If you'd like to get this straight to your inbox each week, sign up here!
________
Another week of high-stakes, tough questions and glimmers of promise in the world of fintech.
Here are some snippets you can take into your week with you:
1. Klarna is facing political backlash in its native Sweden
For those who haven't been following the Swedish news, you might have missed the public spat that took place between Klarna, Europe's highest-valued private fintech, and the country's minister for financial markets and housing.
At the start of the month, the minister, Per Bolund, said that customers should not be fooled into "payment paths that cost more". He then promised to give companies like Klarna a "hard time".
Klarna hit back, arguing that lending credit to retail customers was nothing particularly novel. And, in fairness, Klarna's basic "pay later" option does not cost customers more in itself, assuming they pay back on time.
However, "pay later" customers do have a 20% higher purchase frequency and expense-rate than customers who pay immediately. So, in practice, they do tend to spend more. Other payment options such as "Slice it" also actively put customers in debt, which can affect their credit rating.
The last thing that Klarna needs is a backlash from politicians, either in Sweden or elsewhere. Klarna has spread internationally but depends on regulatory openness from host governments. Indeed, earlier this year, Klarna's chief executive was called to a government council over cyber-security and 'know your customer' (KYC) concerns.
It'll be worth keeping an eye on these latest stirrings...
Some key Klarna facts:
Klana is a fully licensed bank, á la Monzo, and offers "shop now, pay later" services.
At its last count, it claimed to have 70m customers, 170,000 retail partners and 2,500 employees.
In the UK, Klarna counts 5m users and has had over 12m transactions in the past year.
2. Revolut wants $1.5bn for global expansion
Revolut is seeking $1.5bn in new funding, according to reports, in a move that would make it the best-financed European fintech. The money, to be used for a fierce global expansion, would include a $1bn convertible loan, in addition to the $500m in new equity from investors that we knew about already.
This loan would convert into shares in the event that the company received a US banking licence, according to Sky News, which first reported the deal over the weekend.
Earlier this year, Revolut founder and chief executive Nikolay Storonsky told Sifted they were rolling out operations in the US in late 2019, initially launching basic products such as an online current account before moving on to other products with potentially higher margins.
The company is reportedly seeking a valuation of $5bn to $10bn in the next raise.
3. RateSetter backs itself to turn a profit within 12 months
Challenger lender RateSetter told The Financial Times that it predicts it'll be profit-making in the next financial year. 
The peer-to-peer (P2P) lender differentiates itself from the likes of Funding Circle by relying on retail lenders rather than institutions. But perhaps its main asset is its borrowers as, unlike its competitors, RateSetter has not reported growing defaults. Conversely, RateSetter's annual report showed a 69% reduction in pre-tax losses over 2018, which also stems from an administrative restructuring.
Have a look here to read Sifted's breakdown of challenger lenders in Europe. This highlights how the industry taps into a major revenue stream but faces serious competition in the near-term.
4. Facebook's Libra is in hot water
Facebook's pending crypto, Libra, lost six of its core high-profile members last week. Mastercard, Visa, eBay, Mercado Pago and Stripe all quit Facebook's Libra, following first-mover (or first-leaver) PayPal. Their departure follows ongoing regulatory scrutiny and seriously dampens Libra's credibility.
But Facebook's loss will likely have cheered European regulators, who have long been worried about the project, considering it a risk to financial stability and a potential blow to countries' monetary sovereignty. Millions of Facebook users in Europe — and beyond — could be able to pay with the new digital currency if it successfully launches.
So what now? The mass walk-out doesn't look good for Facebook. But it's too early to rule Libra out. Facebook has spent an absurd amount of money on this project (sources say its main developers are paid six-figure salaries), leaving Zuckerburg carefully calculating his next move. As highly-regulated payment processors, those who have left are all famously risk-averse, so it's hardly surprising that they've fled at the first sign of trouble.
Libra will host its first governance board meeting this week for its remaining 22 members. Hopefully, that means a stream of leaks is on its way to give more insight into whether the coin, due to launch in 2020, is still a-go.
Meanwhile, the European Union's finance commissioner Valdis Dombrovskis has proposed bringing forward rules to regulate Libra. "Europe needs a common approach on crypto-assets such as Libra," he said in a confirmation hearing. "I intend to propose new legislation on this."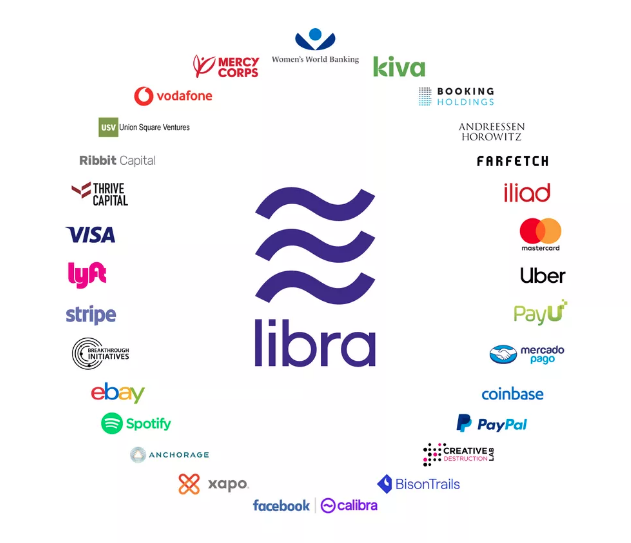 If you want to learn more about blockchain and the European ecosystem, click here.
In other fintech news: 
Small business bank Tide raised a £44.1m Series B round last week.  Existing investor, venture capital company Augmentum Fintech, led the round.
Earlier this month The Bank of England published a paper explaining its new, machine-learning system that provides early warnings of bank distress.
If you'd like to get more fintech updates straight to your inbox each Monday, sign up here!