An estimated 4.8m people in the UK — and up to 162m across the EU and US combined — now work in the gig economy. Independent workers, freelancers, contingent workers, whatever you want to call them, are one of the fastest growing segments of the economy.
Some of them may actively choose flexible employment options, while others may be forced to take on insecure work through necessity. Most make under £10,000 a year, although some highly paid professionals may pull in considerably more.
But all independent workers share one problem: they are incredibly poorly served by the current financial system.
Take getting a loan. It can be almost impossible for someone without a "regular" salary and employment contract.  Banks either don't serve this market at all, or it takes freelancers several years to prove income levels and qualify for financing.
This approach makes little sense, says Sho Sugihara. "There may be [gig economy workers] who you genuinely shouldn't lend to. But there are also those pulling in £30,000 to £40,000 from four different income stream." Sugihara, an alumnus of the Entrepreneur First startup accelerator, founded Portify in 2017 with the idea of providing financial services specifically for gig sector workers. Portify is one of a host of new startups offering services specifically tailored for this growing segment of the population.
Sugihara has previously worked with "banking the unbanked" in Brazil, providing people who had never had bank accounts before with a route into financial services. Perhaps it says something that gig economy workers need to use a fintech model tested out in Sao Paulo's favelas — the same type of financial exclusion affects them.
Sugihara has some personal experience of becoming a financial no-go area. After he left a well-paid job at McKinsey to start up Portify, Sugihara found himself struggling to rent a flat in London, with letting agencies demanding to see wage slips and proofs of income that Sugihara as a new startup founder was unable to supply.
"It is amazing how quickly you can find yourself in a situation like that," he says.  
To start with Portify is simply offering tools to help gig workers manage their money, aggregating their multiple incomes into one platform and providing tools that help budget for the ups and downs of volatile earnings. It can alert users, for example, that they are likely to face a shortfall unless they work more hours.  
Sifted Newsletters
Sifted Newsletter
3x a week
We tell you what's happening across startup Europe — and why it matters.
Portify has a "B2B2C" model, where it doesn't sell directly to consumers, but licenses the service to gig economy platforms who offer it to their workforce. It has partnerships with Deliveroo, Stuart and Swift to offer perks to drivers and riders such as a 15% discount at Halfords and 5% off groceries at Tesco.
The big plan, though, currently being beta-tested, is to offer loans to gig workers, many of whom currently have to rely on payday lenders when they need to borrow money.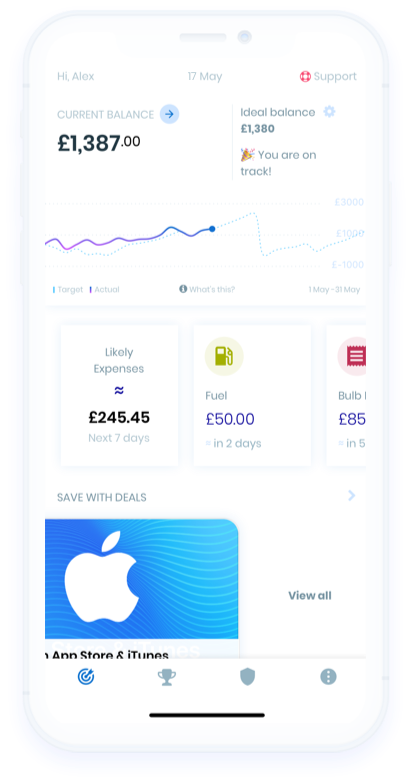 "We want to offer gig workers access to fairer financing," says Sugihara. Exact pricing has yet to be finalised, but rates on a Portify loan are expected to be somewhere in the range of 15 to 35% APR, compared with thousands for a payday loan.
Portify says it can lend where traditional banks might not dare to, because it has access to gig workers' banks accounts and can build a picture of what users can afford to borrow. It also plans to use progressive microlending — starting with very small sums  — so that people using the system can build up a credit score.
Portify raises a $1.3m seed round last year led by Kindred Capital and Entrepreneur First to help it move into this new area of the  business.
The big challenge is getting workers to use the service, though.  The company says it has been seeing 10% growth week-on-week since the beginning of the year when the Deliveroo partnership began. Reviews on Trustpilot are pretty positive, but some of the Deliveroo drivers in this Reddit forum were relatively unimpressed by the discounts on offer.  Portify recently replaced Perkbox as Deliveroo's employee rewards provider, and some riders said they missed Perkbox's range of offers, such as cinema tickets. Some honing may be needed.
As for the financial services side, there is still some concern about giving the company access to their bank account.
"You have to link your bank account so there's a massive data mining opportunity there," wrote one. "With regard to credit, I am more than happy with my current overdraft and credit card facilities."
Insurance by the hour
Another area where gig workers have special needs is insurance. Drivers for Deliveroo and Uber, for example, need an insurance certificate, but are reluctant to buy an expensive annual policy if they are only working a few ad hoc hours here and there.
When Sten Saar was working at Deliveroo he saw how the insurance problem was deterring people from signing up to work for the platform.
"No insurers were offering policies by the hour. It was all monthly or annual policies. I wondered why you couldn't do insurance by the hour." he says.
Saar founded Zego to prove you could. Despite being laughed at by several underwriters he eventually found one that would back the company's offering of a 55p per hour of insurance specifically for gig workers. You have to be signed up to UberEats, Deliveroo, Stuart or one of the other platforms to be able to access it.
In 10 years working in the gig economy will be a proud thing to

do.
Some Deliveroo drivers complain that Zego can work out very expensive for all but the very shortest use cases, but Saar reckons having the option for flexible insurance has helped grow delivery driver numbers in the UK up from around 10,000 three years ago to around 16,000 today.
"We have drivers who only work three hours every Sunday. They couldn't have worked before," he says.
A data-led, automated approach allows Zego to insure people in a way that conventional insurers can't. The app collects a lot of data on when people are working and where they are driving or riding which helps Zego asses their insurance risks with much greater precision.
Saar says he hopes having better financial tools will help take away some of the bad image associated with short-term work. If gig workers start to be able to get mortgages and loans just like full-time workers it would help 'normalise' this form of working.
"In 10 years working in the gig economy will be a proud thing to do," he says.
Zego raised a £6m Series-A round in November 2017 from Balderton Capital and LocalGlobe, and now plans expand globally, starting with a launch in Spain earlier this year.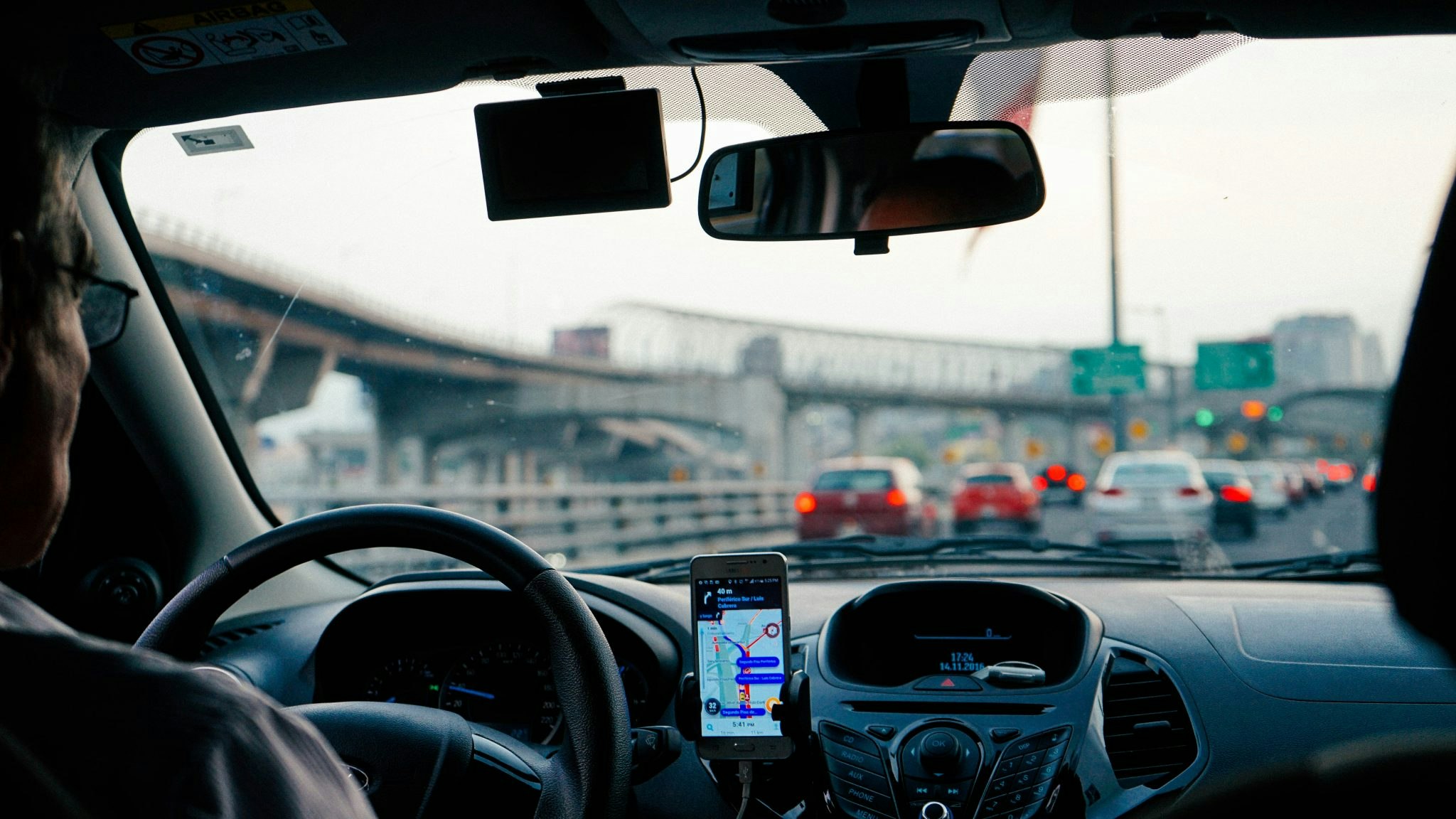 Tapoly
Another gig economy insurer is Tapoly, which focuses on short term public liability cover for gig workers and the sharing economy.
Janthana Kaenprakhamroy discovered the need for this when she rented her room out on Airbnb and wanted short term insurance cover. No company would insure her for just a week, however, and Kaenprakhamroy was forced to buy a year's worth of cover. In many cases, gig workers may simply not insure themselves because of the expense and complication.
The downside of the gig/sharing economy is that one doesn't have the same level of protection in terms of

insurance.
"The downside of the gig/sharing economy is that one doesn't have the same level of protection in terms of insurance as the full time employee of a big business, leaving many gig workers exposed to risks," says Kaenprakhamroy.
Tapoly offers insurance by the day. A consultant, for example, can take out professional indemnity insurance to cover them for a single day of working with a particular client. One day cover for a social media consultant, for example, is around £3.49.
Automation — which takes people through the application process in under a minute — is one of the reasons Tapoly is able to offer its micro-insurance, and the company is working on machine learning software — including a chatbot — that would automate things further.
The company raised a £250,000 seed round in 2018 and is now looking to raise a further $2m which would allow it to expand outside its home UK market.
Other gigtech companies to keep an eye on:
UnderPinned, a London-based company offering a one-stop shop where creative freelancers can do their admin, communication, portfolio-sharing and invoicing. So far it has been privately funded with £400,000, provided by crowdfunding platform Crowdcube's chairman Simon Williams, the Seed Enterprise Investment Scheme (SEIS) and the Enterprise Investment Scheme (EIS).
Anna (Absolutely no-nonsense accounting), Provides small businesses and freelancers with a business account and debit card, as well as invoicing and tax support, for £11 a month. The Cardiff-based company raised £8.5m in February 2019.
A bookkeeping app designed for small business owners. It was acquired by Santander Group in December 2018.
Monthly business insurance for freelancers, protecting against mistakes (for example a wedding photographer whose clients end up unhappy with the photos), clients who don't pay and data breaches, among other things.
An app offering pension management, primarily for freelancers, sole traders and the self-employed. The company is starting beta testing this year. Has raised £250,000 so far in pre-seed funding.
Combines automation with human advisors to offer help in preparing annual tax returns, for a flat fee of £119. Founded by Transferwise and MarketInvoice alumni, the company raised £1.2m in a seed round in early 2019 from SpeedInvest, Finch Capital and SeedCamp.
An income-smoothing service for self-employed people. The company works out what a user's average weekly income is. If it dips because they take a day off or are ill, Trezeo tops them up to the average, taking the money back when the user is paid again. The Dublin-based startup has raised $854,000 in financing to date.
An app that allows workers to access up to 50% of their wages from the moment they have earned them, ahead of the official "pay day" set by the company.  
Have we missed one? Sifted would love to hear about any other gig economy companies worth watching, particularly those outside the UK!