It's a banner year so far for investment in Finnish startups. According to Dealroom statistics, €1.2bn of VC funding has flowed into the country so far this year across 70 rounds — compared to a solid €1bn from the previous year.
This is the most VC funding that the country known for its happiness, reindeer and saunas has ever received.
Whilst 39 of those rounds were at pre-seed and seed stage level, there have also been a few megarounds of $100m+, notably Wolt's huge $530m raise and Aiven's $100m Series C.
Here we spotlight fourteen startups that have caught our eye because they look set for an upward trajectory.
For those looking for the big picture, read the full list of over 100 Finnish startups here. 
Wolt
HQ: Helsinki
Founded: 2014
The food delivery company raised this year's biggest funding round for a Finnish company, a $530m round back in January, and the next step is likely to be an IPO.
The scaleup saw its headcount go from 700 at the beginning of 2020 to 2,200 employees at the beginning of 2021. It is now in 23 countries and 129 cities, and saw revenue triple in 2020 to $345m.
"Covid has changed our perspective on how big a business like us can be," says Miki Kuusi, Wolt's CEO and cofounder.
Wolt is expanding beyond just food delivery to groceries, electronics, flowers, clothes and more, although it has steered away from building its own 'dark stores', preferring to work with partners, such as Spar in Poland and Carrefour in Georgia.
Aiven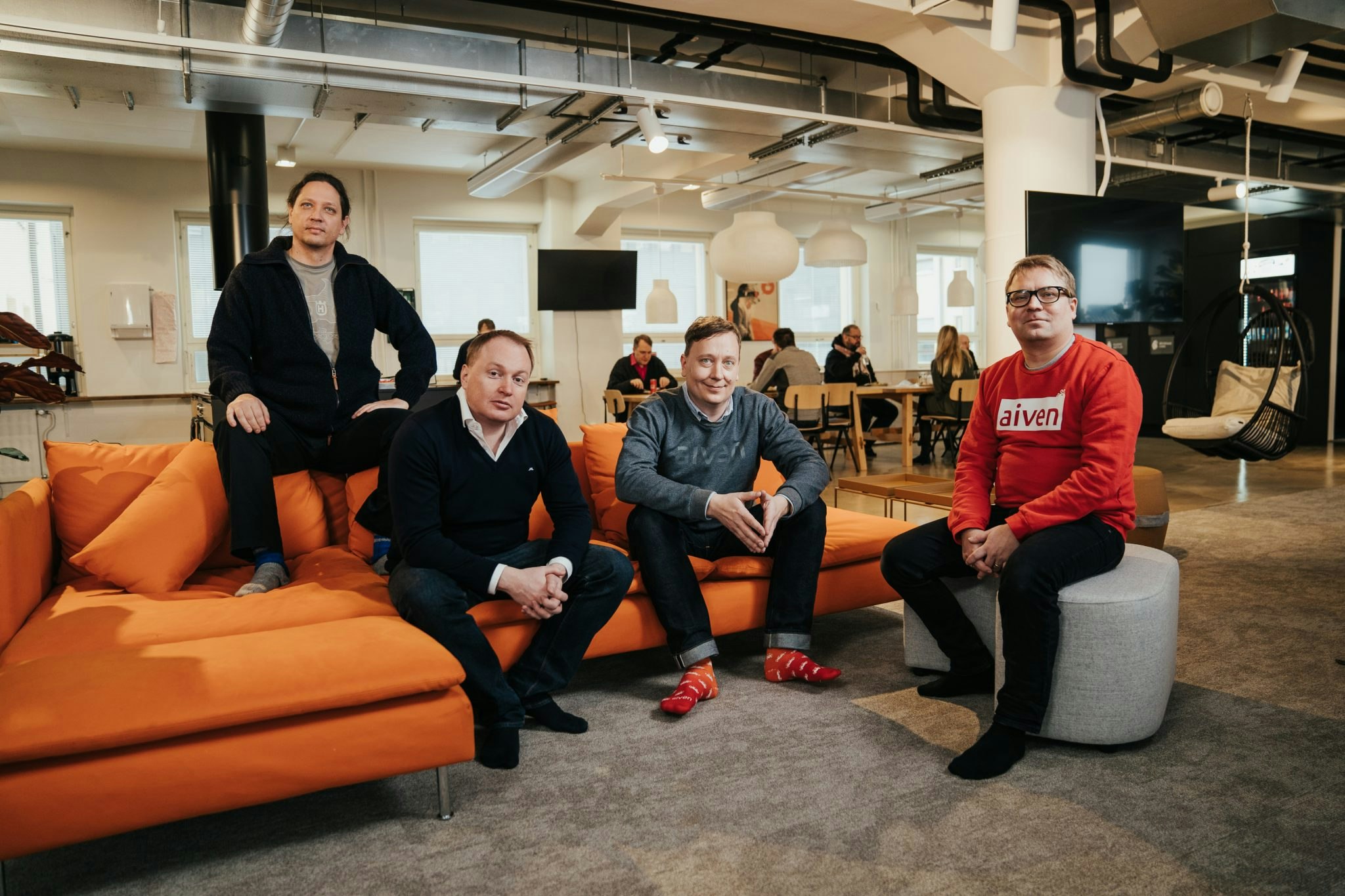 HQ: Helsinki
Founded: 2016
Founded in 2016, Aiven manages companies' open-source data infrastructure in the cloud, so that developers can focus on building applications without worrying about managing background tasks like security and maintenance. The company has some 1000 customers, including big corporations like Comcast and Toyota, and has a workforce of around 200 people.
The company raised a $100m Series C funding round in March, giving it a valuation of around $800m and making it one of Finland's "soonicorns". Aiven says it is planning to double its headcount over the next 12 months.
Oura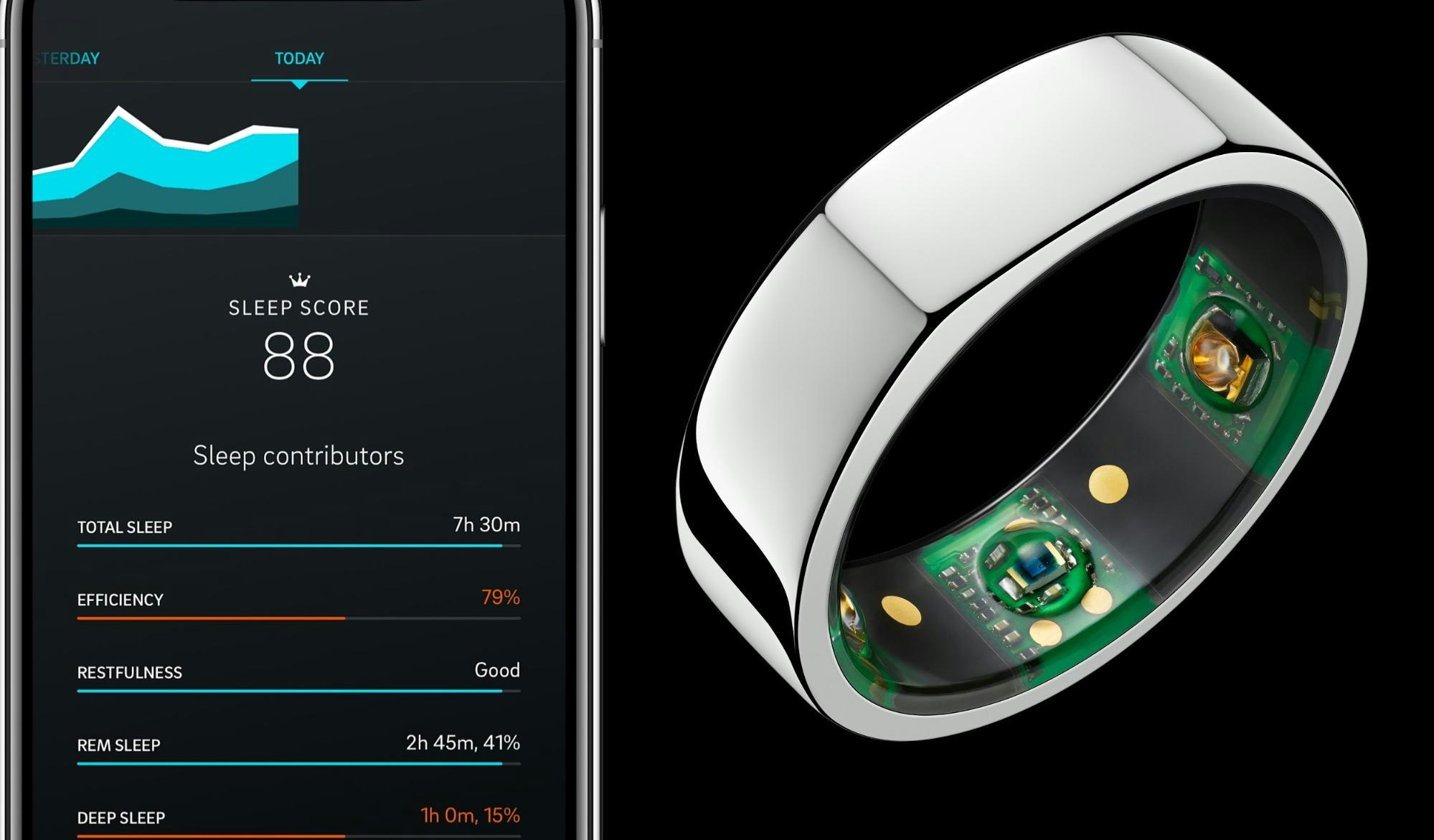 HQ: Oulu
Founded: 2013
The health-tracking ring has had a blisteringly good marketing run, having won over a number of celebrity fans such as Prince Harry, cyclist Lance Armstrong and Hollywood A-lister Will Smith. It got an added boost after studies showed that the ring, which tracks biometrics like body temperature, pulse and sleep patterns, could predict the onset of Covid-19 symptoms up to three days before they showed up.
This has helped the company win big corporate clients, such as the Las Vegas Sands hotel, as well as NASCAR and Ultimate Fighting Championship.
Oura has raised a total of €140m to date, including an €85m Series C round in May.
Ultimate AI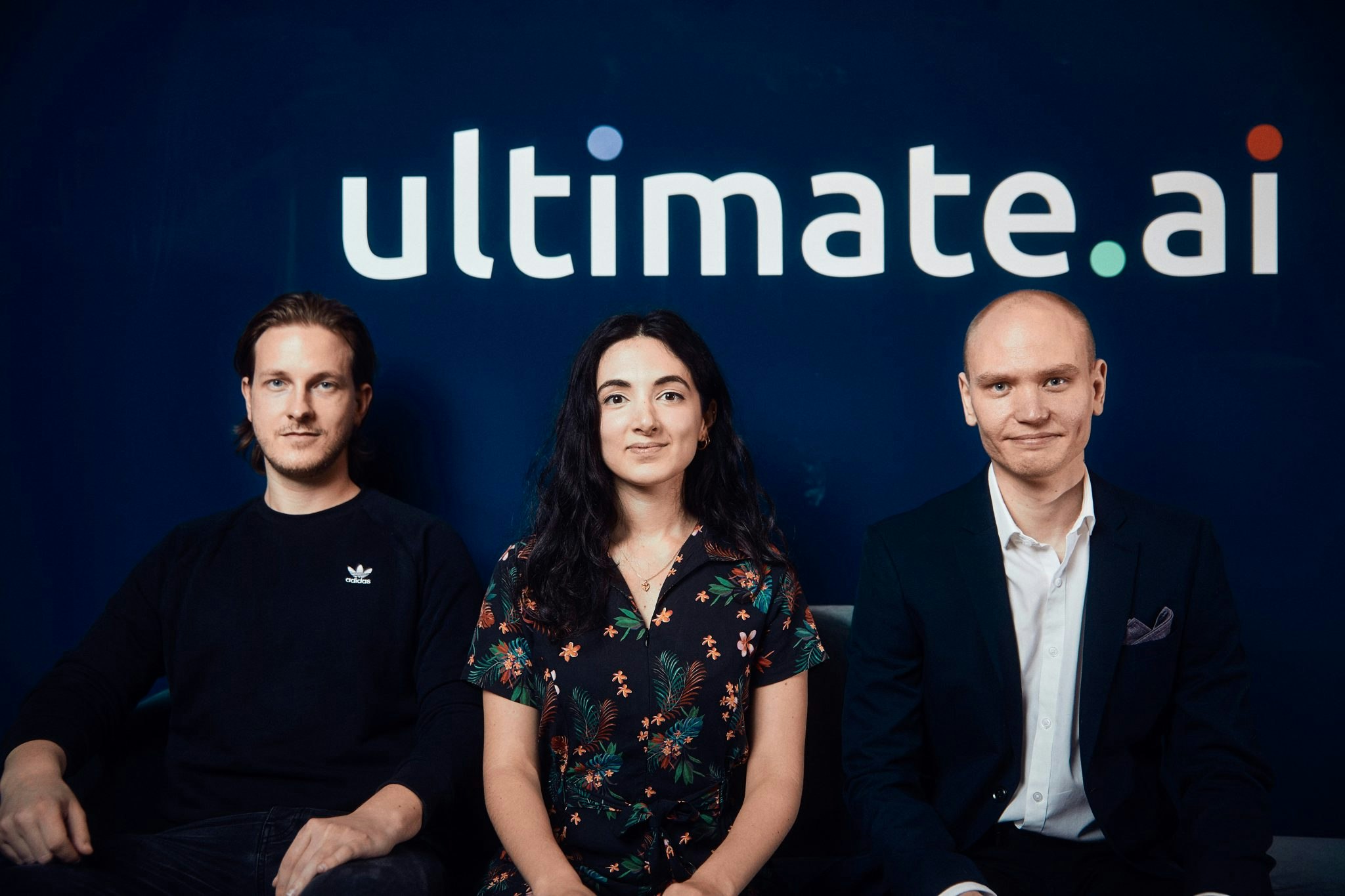 HQ: Helsinki and Berlin
Founded: 2017
This four-year-old company has global-sized ambitions to take on the biggest US tech companies like Google, IBM and Microsoft in the field of AI-powered customer service agents.
The technology focuses specifically on customer service, which can mean anything from building chatbots to systems that can automatically respond to questions sent in via simple contact forms and short emails. It is used in the customer service centres of large companies including Finnair, Telia, Deezer and Elisa. Up to 80% of customer interactions can be automated this way, the company says.
The company raised a $20m Series A round in December, which has allowed them to grow the headcount to more than 100 staff. Although the headquarters have moved to Berlin, a substantial part of the company's development work is still done in Finland.
The next big project is a plan to expand into the US market.
Infinited Fiber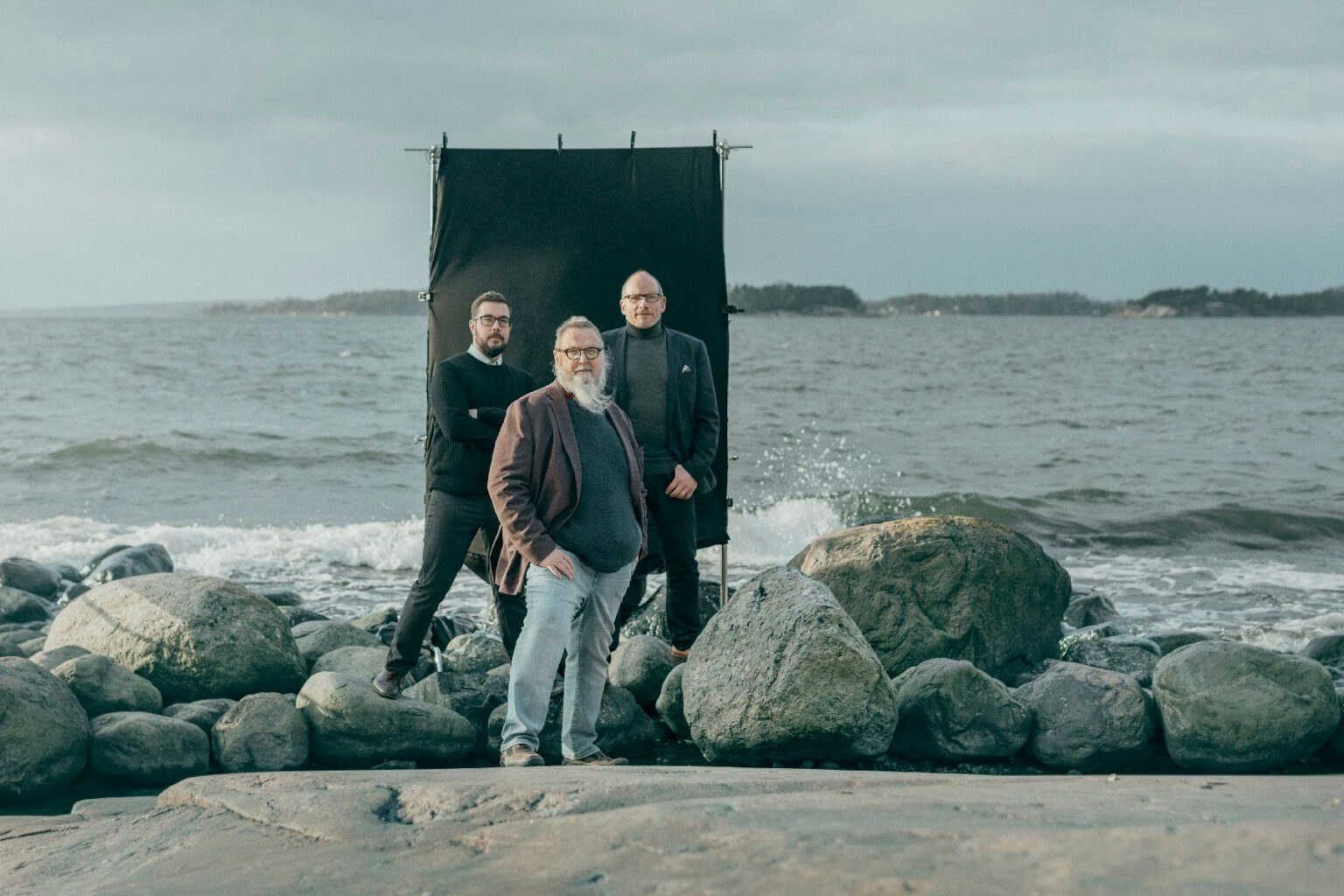 HQ: Espoo
Founded: 2016
Circular economy startup Infinited Fiber takes waste materials such as old textiles, used cardboard and even crop residues like rice and wheat straw, and uses a patented process to turn them into a textile fibre with a similar feel to cotton. In technical terms, the fibre is cellulose carbamate.
A number of fashion brands, including H&M, Patagonia and Adidas are customers, and in July a number of these customers, notably Adidas, Bestseller and H&M chipped into a €30m funding round for the startup.
This funding will help build a flagship factory in Finland that will turn household textile waste into a new, regenerated textile fibre, Infinna. The factory is expected to be operational in 2024 and will have the capacity to produce 30,000 metric tonnes of fibre.
Infinite Fibre is also looking to licence the technology to other producers — it says any existing pulp or viscose factory can be retrofitted to produce the fibre.
IQM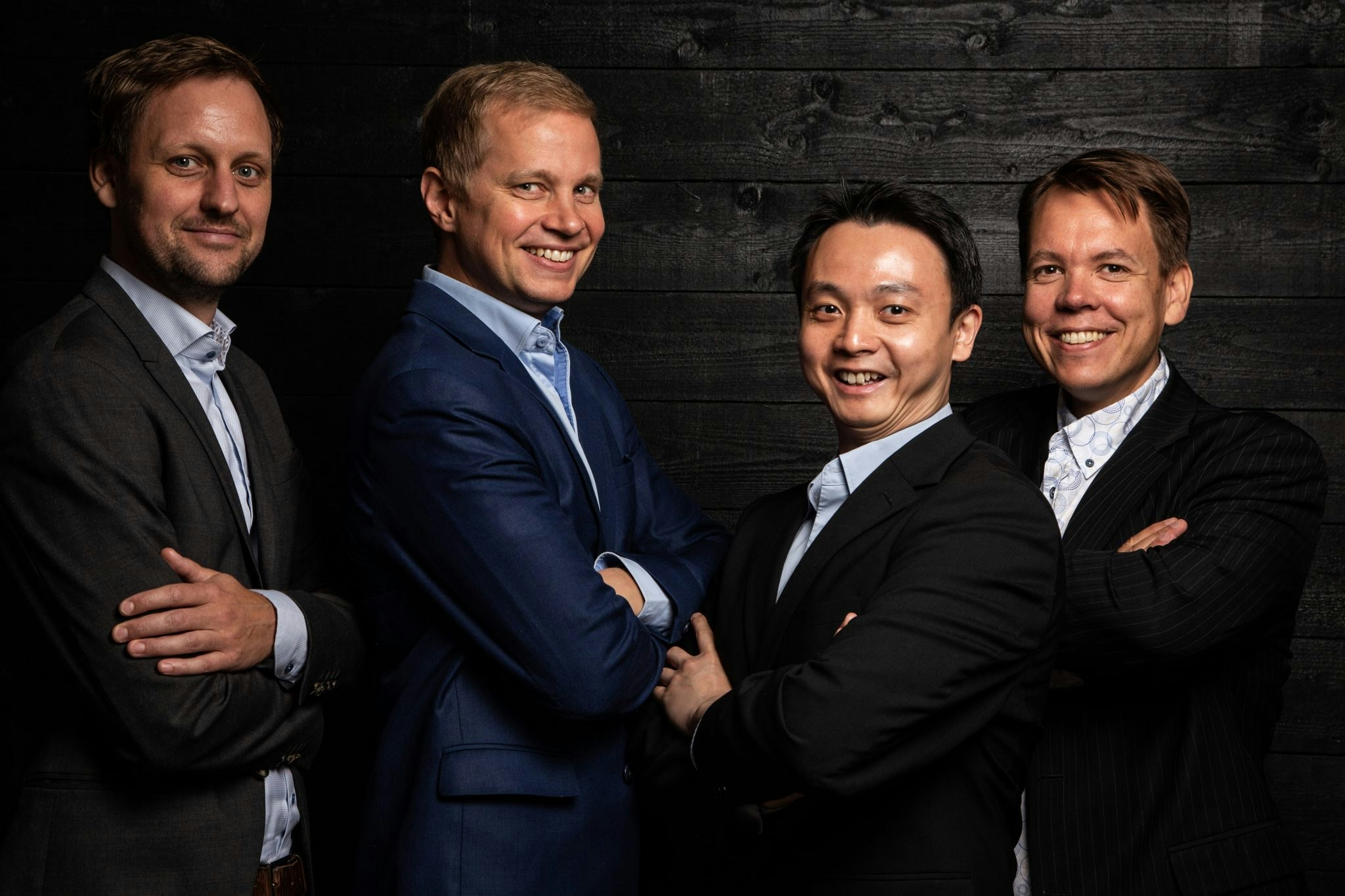 HQ: Helsinki
Founded: 2018
A spinout from Aalto University and the VTT Technical Research Centre, IQM is building quantum computers based on superconducting technology, setting itself up as a European challenger to Google, IBM and Rigetti. IQM is building Finland's first quantum computer, together with VTT, which will be operational by the end of the year. This will have just 5 qubits, far lower than the 60-70 qubit machines that Google and IBM have assembled, but IQM has plans for a 20-qubit computer by the end of next year and a 50-qubit computer by the end of 2023.
IQM has operations in Germany and recently announced the opening of a lab in Bilbao, which will focus on designing quantum software and hardware specifically to solve problems for the financial services sector. The company is one of the biggest quantum computing teams in Europe, with 50 people in Finland and a further 20 in Europe.
IQM has raised some €71m in funding to date, including a €39m Series A round at the end of 2020.
Fiksu Ruoka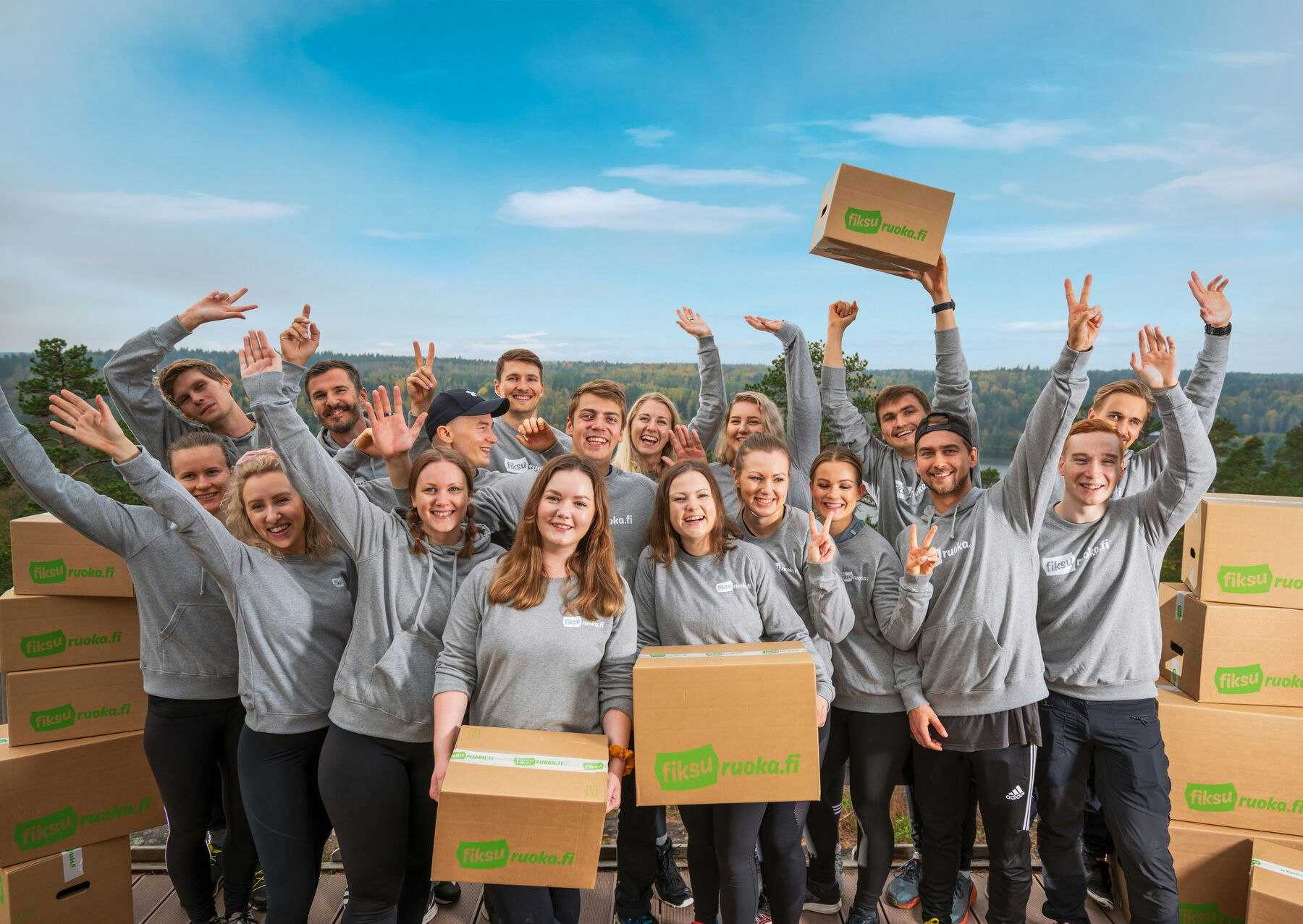 HQ: Helsinki
Founded: 2016
This five-year-old food waste startup has seen its revenues grow threefold during the pandemic, from €3.7m to €12m, as consumers embraced the internet ordering of food. The startup — whose name translates as "smart food" — sells food that is close to its sell-by date and about to become food waste, offering them to customers at heavily discounted prices. Unlike some of the food waste startups that rely on customers going to pick up waste food from restaurants and shops, Fiksu Ruoka offers home delivery.
In addition to food, Fiksu has also started stocking homewares and clothing. The business raised a €19m VC round in May.
The Upright Project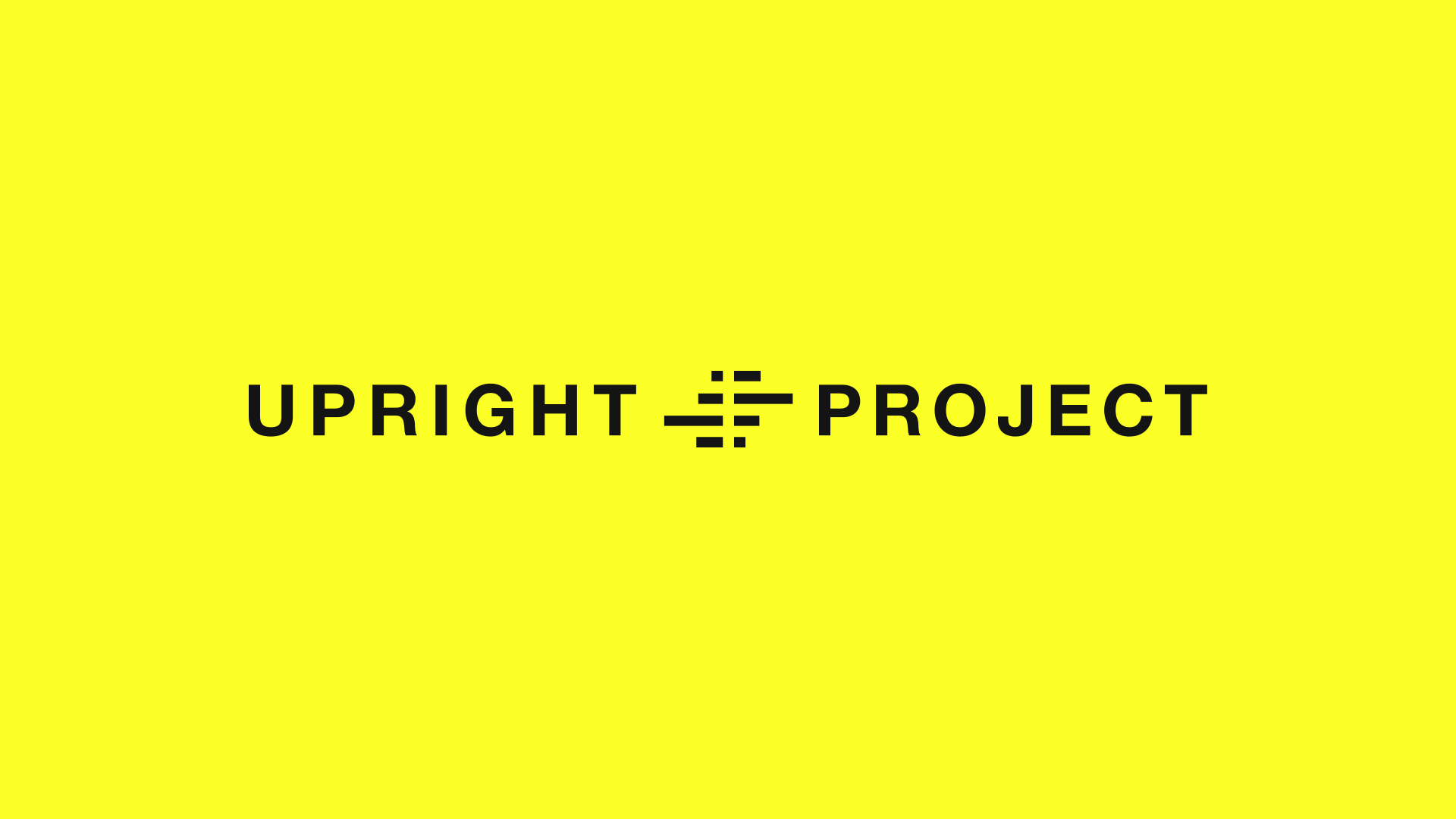 HQ: Helsinki
Founded: 2017
Upright is building a new type of quantification model to calculate the net impact of companies — on the environment, on the health of people and on society as a whole. It uses a neural network to assess the entire value chain surrounding a business. It is intended as a tool to help investors and consumers to make more informed decisions about the companies they back.
In June, Upright signed a partnership with Nasdaq, which will enable investors to get Upright data easily through the Nasdaq API and combine these with financial data. This is handy for investors building portfolios with impact goals.
Upright has taken a tiny amount of seed funding but mostly finances its operations with revenue from clients. Its ultimate aim is to make enough from the sale of its investor and corporate tools so that it can give the impact data to consumers and employees for free.
Yousician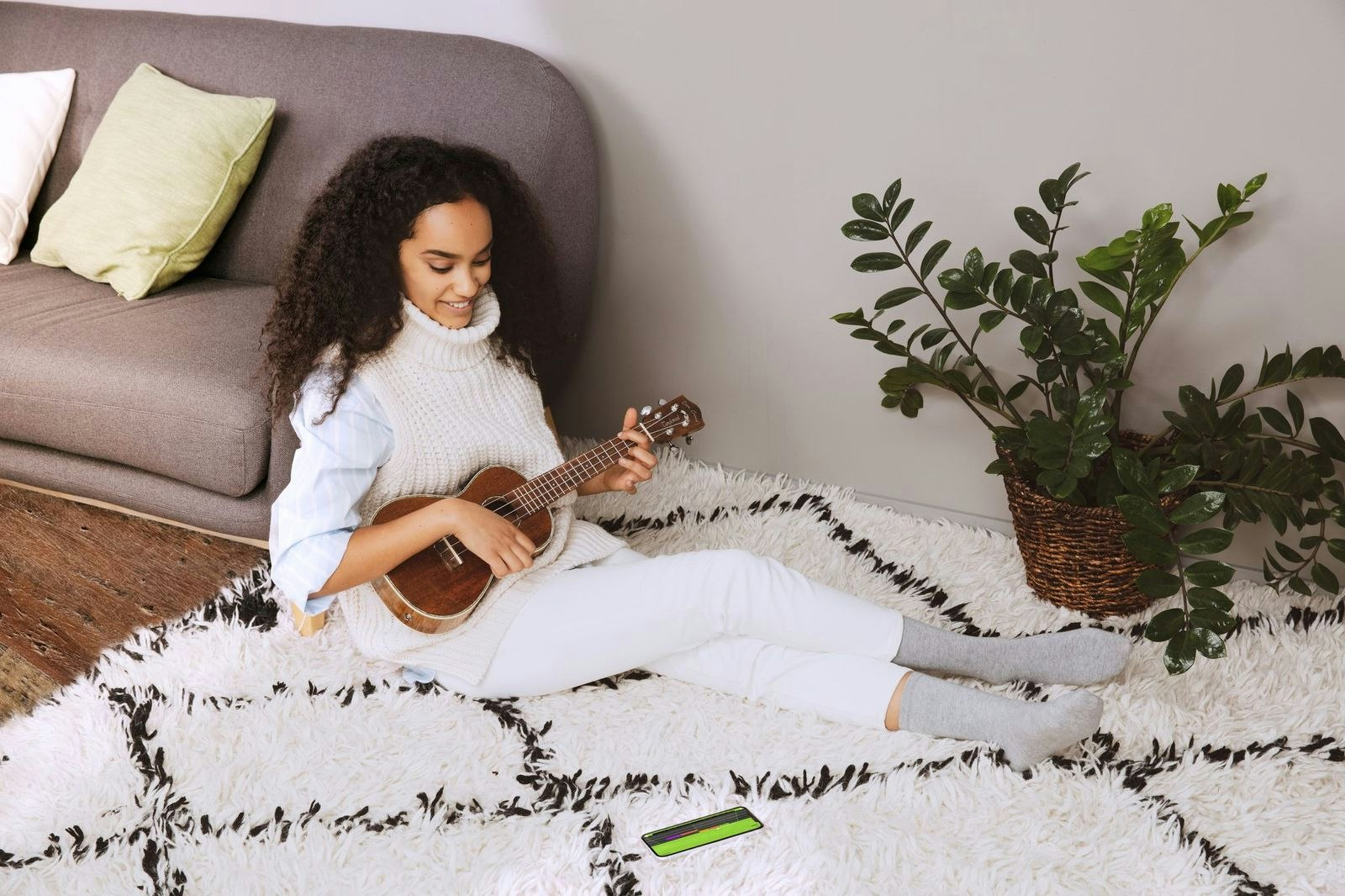 HQ: Helsinki
Founded: 2010
Neither Chris Thür nor his cofounder Mikko Kaipainen were musicians or music teachers. They were just two techies who were keen to learn to play musical instruments, and that was the whole point of Yousician — a mobile app that can teach beginners how to play guitar, piano, ukulele, bass or to sing. The company started as a service focused on children's music lessons but later pivoted to a less age-specific focus.
Users can get one free lesson a day, but can pay for a premium subscription to get more lessons and access to a bigger library of songs. The company has seen strong user growth during the pandemic as many people became interested in taking up an instrument while stuck at home.
Monthly users grew from 14.5m to 20m, while subscriptions increased by 80%. The company reported revenue of $50m last year and in April, Yousician raised a €24m Series B funding round.
Aiforia
HQ: Helsinki
Founded: 2013
Aiforia is developing cloud-based deep learning software to help scientists and clinicians with image analysis. The technology can increase the speed and precision with which medical images can be analysed in fields ranging from oncology to neuroscience. The company is planning, for example, to launch tools for breast and lung cancer diagnosis later this year.
Aiforia has some 3,000 users in 50 countries and raised a €25.2M in Series B funding round in June.
Flowhaven
HQ: Helsinki
Founded: 2016
Flowhaven aims to streamline the way companies manage their licensing partnerships. This is a huge market but it's still largely done manually through emails and clunky spreadsheets.
It's a problem that Flowhaven founder and CEO Kalle Törmä experienced first-hand when he worked on licensing at Rovio, the Finnish company behind the Angry Birds game. Törmä left his job to create a solution to this.
Flowhaven now has more than 100 customers using its system, including names like Nintendo and Games Workshop. The company raised a $16m Series A funding round in January and at the time reported 400% year-on-year growth. It's aiming to increase headcount to close to 100 by the end of the year.
Volare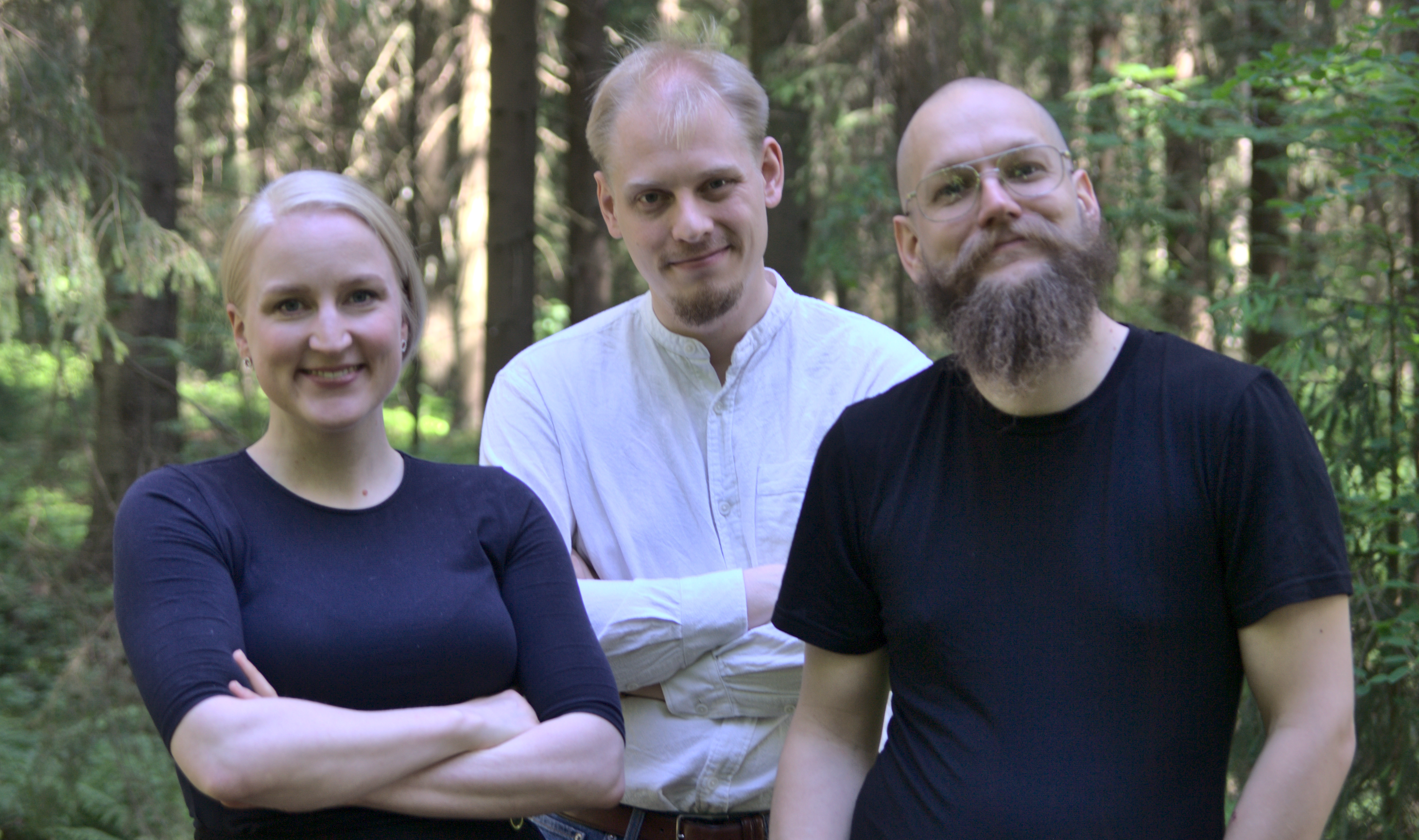 HQ: Uusimaa
Founded: 2021
One of the newest arrivals on the Finnish start-up scene, this spinout from the VTT Technical Research Centre is focused on farming black soldier flies to create animal feed, pet food and ingredients for cosmetics. Cofounders Matti Tähtinen and Tuure Parviainen met while working on a black soldier fly farming project at VTT, while COO Jarna Hyvönen has a background in managing circular economy projects. Their idea is to take agricultural waste products and byproducts from breweries and mills and turn them into high-value, usable protein, creating a circular economy for these parts of the food industry.
Volare has so far raised a €700k seed round from Maki.vc, allowing them to build a pilot facility for the black soldier fly breeding. They have plans for a first commercial-scale facility to be ready by 2023. The focus is currently on fish feed and pet food, but Volare's intention is to also produce products for people too, once European regulations allow for black soldier fly-based protein to be used for human consumption. The EU has already ruled certain types of mealworm safe to eat.
Volare's biggest competitor is Dutch company Protix, which has also focused on farming the black soldier fly. French startup Ynsect, which raised a €304m funding round last year, focuses on mealworms.
Mealworms may be further along the food approval route, but CTO Matti Tähtinen says in the long run black soldier flies are a better proposition for the circular economy as they can be fed a far wider range of foods.
Pixieray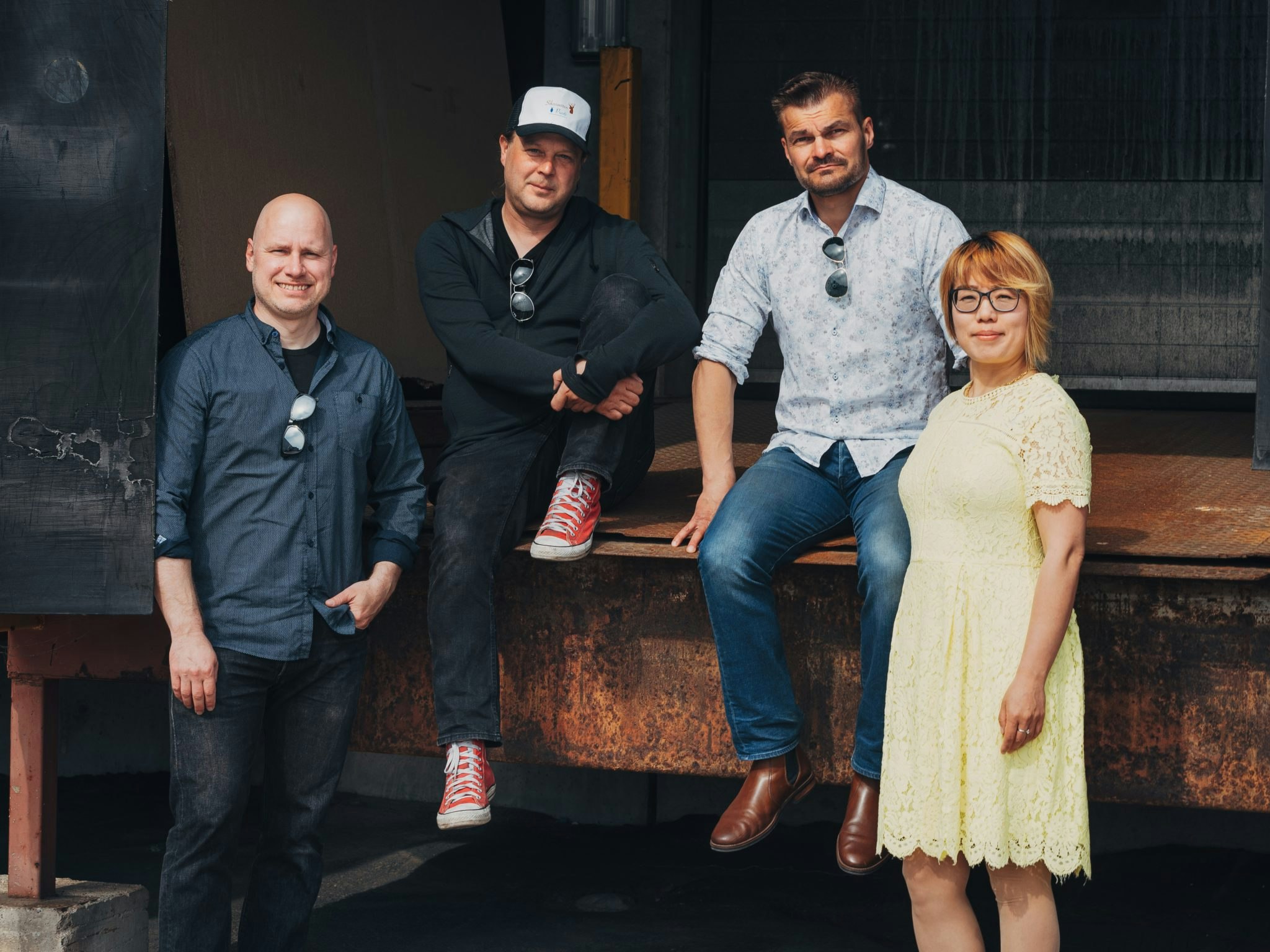 HQ: Espoo
Founded: 2021
Another new startup, only recently out of stealth mode, Pixieray is making 'active glasses' that sense what the user is looking at and adjusts to give the perfect focus at all times. The principle is similar to the way a mobile phone camera automatically adjusts to the focal point of the shot, and it would mean an end to people having to use varifocal lenses or switching glasses between different activities.
Other companies have tried and failed at the 'active glasses' challenge in the past, but CEO Niko Eiden and CTO Klaus Meklari come from Varjo, the VR glasses company and have a strong background in eyewear. One of the biggest challenges has been getting the technology and the batteries small enough to fit into the frame of a normal-sized pair of glasses, but miniaturisation is now reaching the point at which this is becoming possible.
The company so far has just a prototype but expects to start shipping a commercial product in 2023. Pixieray raised a €3.74m seed round from investors including Maki.vc in June.
Glue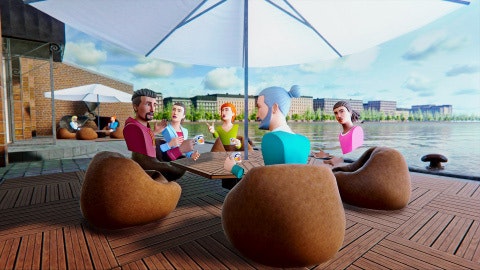 HQ: Helsinki
Founded: 2018
The company began as an award-winning XR and gaming studio 17 years ago, but morphed into Glue in 2017 — focusing on building VR remote collaboration tools for businesses.
Up to 30 people wearing VR headsets can work together in a virtual collaboration space, appearing as head-and-arms avatars and able to work together on documents, share presentations and videos as well as breaking out into smaller groups.
The company raised a €3.5m seed round in 2019 and hasn't raised since. However, it is now getting income from genuine paying customers. Some 100-150 big corporations, including Deutsche Telecom and Axel Springer, are using the system, although many of these relationships are still at the pilot stage.