It's a difficult decision to abandon your home market, but that's exactly what Finiata has done. In late March, the Berlin-based startup announced that it was closing its commercial operations in Germany, to focus exclusively on Poland, which it sees as a far more exciting market for its type of fintech offering.
"It was obviously a hard decision, especially from an emotional perspective. I have been in German banking and German digital banking for more than a decade. I am basically exiting with my company my home market," Jan Enno Einfeld, the company's chief executive, tells Sifted.
However, he says that as a startup company they have to focus on where their resources are best served. "This is absolutely Poland. Germany, for the time being, is just too saturated on the one hand, and on the other hand too complex on the financial services regulation to deal with."
Early days
Finiata, which provides working capital financing to freelancers and small businesses, was founded in Berlin in 2016. It started out focused on the German market, but the following year entered Poland. Over time, Poland evolved into Finiata's main market, accounting for 95% of the revenues.
While Einfeld is at pains to point out that Germany is a vibrant market for fintech companies, he says there are issues that make it harder for smaller fintech companies to thrive. Finiata has 60 employees split between Berlin and Warsaw.
"The very strict regulatory regime in Germany is not easy to cope with, especially when you're small, but after a certain point you can deal with it," he says, adding that even for the smallest purely business-to-business (B2B) credit operation you need a fully fledged banking licence. "Getting a banking licence is one thing, but then maintaining it and investing is the really expensive part. So it makes sense after a certain scale only."
Finiata has raised €19m since 2016, over three funding rounds — the latest a Series A round of €10m in December 2017, which came alongside debt financing of €8m. It has also worked with more than 10,000 customers since its launch, and has several thousand current customers.
Leaving Germany
Finiata isn't the only fintech company to turn away from the German market this year. In March, peer-to-peer lender Funding Circle announced that it was cutting 125 jobs in Germany and the Netherlands, as it moved to focus on its more profitable UK market.
Sifted Newsletters
Fintech
Every Tuesday
From banks to bitcoin, get all the gossip and analysis in your inbox.
Einfeld says that the financial services market is highly saturated in Germany, so if you are trying to offer a new service you're taking on the existing banks. At the same time, the regulatory landscape can make it hard, depending on your business model. "The regulation is not always easy to digest. With some startups, you find a way to cope with regulation, other players go for becoming a bank in the end, and there are some good examples in the market for that," he says, pointing to N26 and Revolut.
When it comes to Poland, he says it is more digital savvy, has a different economical setup with less competition in the credit market and also, unlike in Germany, taking credit is far more accepted with Poles and Polish entrepreneurs. "In Germany, you still learn in your families don't go for credit, unless you're buying a house."
In fact, Einfeld describes Poland as the sweet spot of available tech talent and a "very fast" adoption rate of digital financial services and digital services as a whole. He also says that the country has generally been neglected by financial technology and by technology investors.
"It's not like we said let's get out of Germany at any cost, but the big question was in which countries in Europe, and especially inside the European Union, has the highest demand for a product like ours."
Finiata has also moved away from its original business model, which was providing invoice factoring — whereby companies secure cash flow by selling outstanding invoices to a third party — to focus on granting flexible lines of credit to small businesses.
"The sweet spot always was and still is somewhere between zero employees — the entrepreneur alone — and up to 10 people. We now have companies up to 50 employees, but these are an exemption," Einfeld says, adding that their average credit line is around €8,000.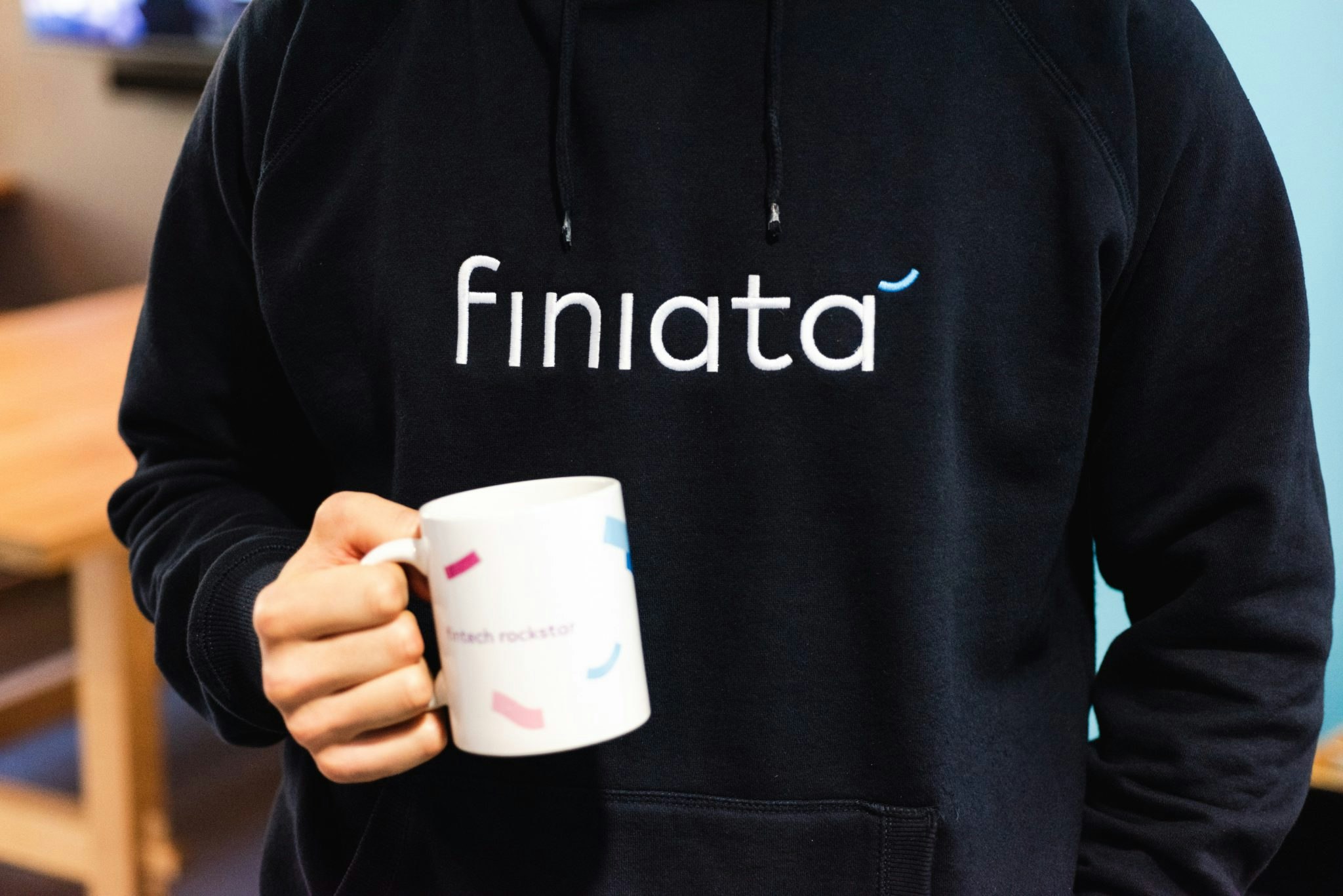 Corona-challenge
Finiata's decision to leave Germany was taken before the coronavirus pandemic hit. The pandemic is now testing their model.
"The interest that we're seeing in a product like ours has basically skyrocketed in Poland," he says. "The big challenge that we're obviously facing as a lender in these types of environments is to make sure that our decision-making is still as good as it was pre-coronavirus. There's always this big incentive to ride the wave, but then you still have to make sure to have your credit decisioning still fully under control."
Finiata claims that it has managed to decrease the probability of default from 35% to 2% over the last two years, using machine learning as a scoring system. Coronavirus will, however, put that to the test.
"We've been working a lot on making sure that all the learnings that we've generated with our machine learning stood during the crisis and will hold after the crisis," says Einfeld.
"Until today we do not see a statistically significant deterioration of the credit risk in our portfolio, and that's why we are now relaxing our initial, significantly constrained credit acceptance. But on the other hand we also expect, and we've already catered for on our balance sheet, a slight uptick in defaults that for sure are going to happen later down the road, no matter how good your credit decisioning was in the first place."
The company is currently working towards full profitability — it is currently profitable in the Polish market — so that it can grow sustainably, which is especially now that venture capital is likely to be less readily available in the near future.
East not West
Einfeld doesn't rule out reintroducing Finiata to Germany in the future, but says that he believes that better opportunities are further south or east right now.
"These are the more interesting markets from our perspective," he says. "We've looked at a lot of countries like Hungary, Romania, Italy, Spain, also Turkey. It's very likely that we're going to concentrate on these markets next before going to northwestern Europe.
"At the current scale that we're operating on it doesn't make much sense to invest heavily in Germany, and that's why we decided to close the German market for the time being. But I'm not saying we're never going to return,."