Startups rarely have a separate finance department in the early days; opening a business bank account, running payroll and choosing accounting software are usually things on the chief executive's to-do list.
Luckily, there's a whole host of fintechs specialising in financial services for small businesses. But which ones should you choose?  
The right business bank account
Business bank accounts are more than just a legal requirement. The clear distinction between personal and business spend is an integral first step in building and sustaining your business. It makes managing company spend exponentially easier, speeds up tax processes and shows that your company is in it for the long haul. Don't let the fees scare you off; it's essential for any startup.
Only eligible to UK-registered businesses, the Santander business current account is perfectly suited for startups. It waives the £7.50 standard monthly fee that established businesses pay, thereby allowing free everyday banking for startups for a period of 18 months. It offers monthly interest on the account credit balance, and a business overdraft that ranges from £500 to £25,000, subject to your suitability.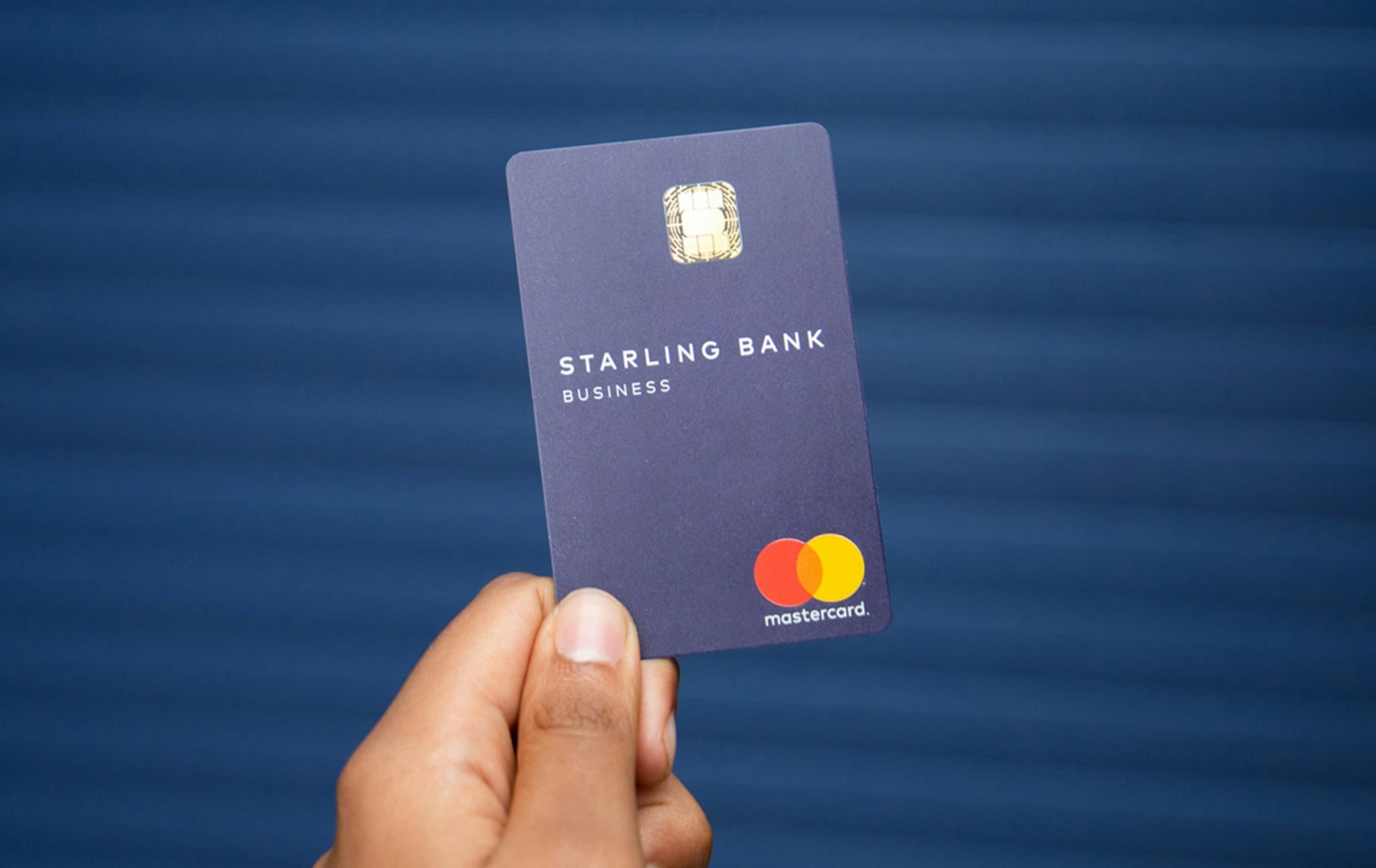 Voted Best Business Banking Provider in 2019, Starling Bank is onto a winner. Tailor-made for small businesses and freelancers, the account has no monthly fees and offers you the freedom to spend internationally, with no transaction fees for international card charges. Its spending insights feature and immediate payment alerts allow you to easily keep track of your business spend, and its integration with QuickBooks, Xero and FreeAgent takes the pain out of accounting.
Unlike the previous two, the Barclays' business account caters for a wide range of business sizes. Whether you're a startup or a company with a £6.5m turnover, this account is suitable for you. It offers support for startups through its Business Direct team, which offers advice on anything from international trading to cashflow. More established businesses are given a relationship manager to help support their business development and grow their network. It offers two payment plans: a mixed payments plan with a £6 monthly fee; and an e-payments plan with a £6.50 monthly fee.
The right accounting software
Keeping track of your incoming and outgoing money is tricky enough, and it's easy to let choosing accounting software fall through the cracks. Finding features that are in line with your users, budget and price range can be exhausting, but the right option is out there! 
With over 2m users, Xero is a popular option. Its mobile app means that you can sort through your expenses, invoices and reconciliations at the touch of the button, wherever you are. It offers you freedom to spend whilst keeping track of what you are spending, categorising your transactions automatically and giving you daily updates on your bank accounts and credit card via the Xero dashboard. You can also grant different staff members and your accountant access to your data, adding specific access permissions for each. It offers a flexible range of price plans ranging from £10 to £30 a month, all of which are halved for your first three months. Its integration with various payroll, conversion and financial service apps like Stripe, iwoca and Soldo means that it acts as a bridge between the different strands of your business, allowing it to run smoothly and for you to focus on its growth.
Aimed at small businesses and those who are self-employed, QuickBooks is a great choice for any startup. Connecting QuickBooks to your bank account lets you have access to real-time transactions, and its receipt capture feature means that expenses are one less worry on your mind. All you have to do is take a photo of your receipt, and QuickBooks will automatically categorise the transaction for you, taking the headache out of doing your taxes later down the line. It can help you with both payroll and expenses, enabling you to send personalised invoices to different customers, which you can monitor and set reminders for, ensuring open channels of communication between both your business and your customer. It has three plans: ranging from £12 to £30 per month (but offers 60% off all plans for the first six months).
The right spend management tool
The importance of spend management is an issue that can initially be overlooked by many startups. It's hard enough running a business without having to constantly track employee spend, deal with mountains of receipts, and wait for what feels like an age to claim back your expenses. Soldo offers a solution to this problem.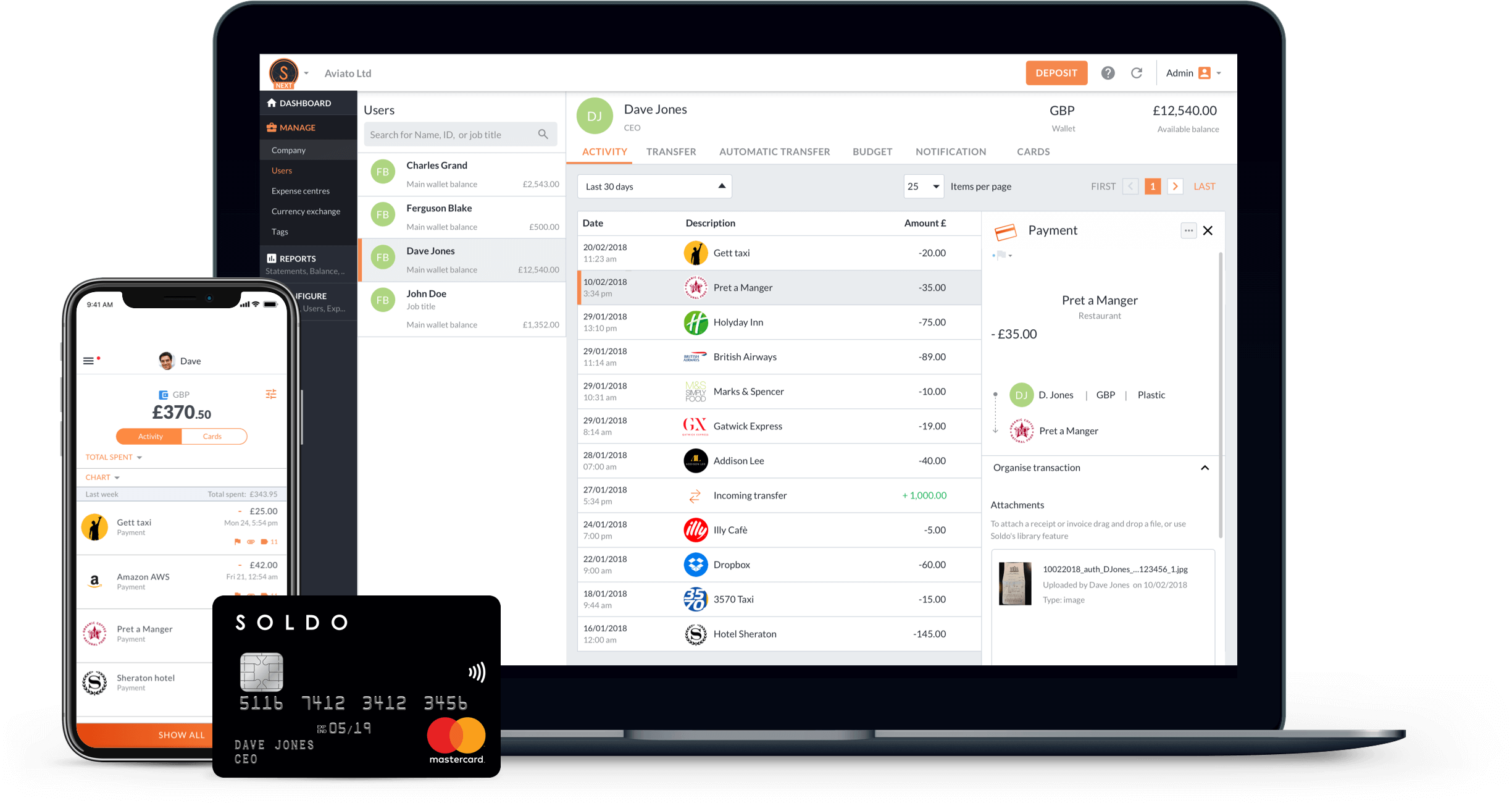 Soldo has grown rapidly over the last few years, catering from anyone from large companies such as Monzo to companies just starting out. It is a spend and expense management platform that frees employees from tedious expense admin, whilst still allowing employers to control company spend. Instead of employees having to use their own money for expenses, Soldo enables users to provide pre-paid debit cards to their employees. The cards are easy to use, and employers can set controls and spending categories on each card as they see fit, such as placing limits on the geographical location or monetary amount linked to transactions. This ensures transparency and support surrounding company spend.
Its mobile app offers receipt capture and real-time transactions, meaning that next time you're on a work trip you can focus on doing your job rather than stuffing receipts in your pocket. It also integrates with accountancy software, including Xero and QuickBooks. For businesses that need less than 30 cards it costs £7 per month, with an upfront cost of £5 per card. Businesses needing more cards than that can have a tailor-made payment plan based on business size and needs.

No more petty cash, no more company cards, just an easy spend management solution that facilitates smarter spending and makes both employers' and employees' lives easier.
Small business loans
Though starting a business is exhilarating, it is also costly. Funding is key to any startup, and there are great options out there to ensure that your innovation and creativity is financially supported. It is not a decision to be taken lightly, and it can sometimes feel as though there are tricks and hidden costs around every corner. But there are great options to choose from.
Iwoca is focused on small business growth, and therefore great for ambitious startups, having given 50,000 small businesses the opportunity to be funded. It allows you to borrow between £1,000 and £200,000 for up to a year. The application process is quick and painless, with your suitability being assessed based on the VAT returns, bank statements and company account information that you provide. Interest rates start at 2% a month, and are charged based on your business account balance for the days on which you are utilising your loan. It can connect to HSBC, Barclays and Lloyds accounts, making it easy to access and monitor your money.  
NatWest Rapid Cash is a flexible and accessible way for startups to access funding. It allows businesses to borrow between £25,000 and £500,000 against their unpaid customer invoices, without the pressure of fixed repayments. With no set monthly fees or set-up fees, this means that borrowing is not a tightrope act; rates are established between 4.5% and 8%, and you are permitted to borrow up to 85% of the monetary value of your customer invoices. However, it is only available to pre-existing NatWest business customers and there are specific requirements for your turnover rate.