In the headquarters of Fidesmo, a converted residential flat in central Stockholm, a pile of watches and wristbands sit on a light grey blanket on top one of the office desks.
These are not just any accessory: they are the special devices that are designed to challenge the might of mobile contact payment providers such as Apple Pay.
Inside each wristband is a chip where bank cards details can be stored and then used for contactless payments: no phone is required.
The company is challenging the notion that contactless payment needs to be done within high-tech electronics, and part of their appeal is to the fashion conscious consumer.
"Apple and other tech companies are innovating according to their world picture, they think that we all should have a small computer on our wrists," says Fidesmo founder and chief executive Mattias Eld.
"We believe that there is a group of more fashion inspired innovators that want this kind of solution."
Not just style
Earlier this year Fidesmo, which has 21 employees and has made around 100,000 chips since it started in 2013, partnered with Mastercard for payments via their chips.
This week, Fidesmo announced its first bank partnership, signing up the Swedish bank SEB. More Scandinavian banks are interested, according to Eld.
Sifted Newsletters
Sifted Newsletter
3x a week
We tell you what's happening across startup Europe — and why it matters.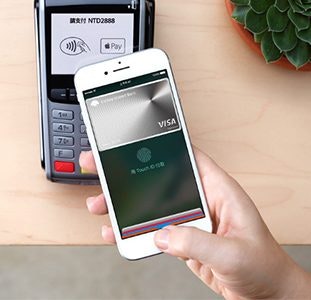 The company is looking to benefit from the reluctance of many banks — particularly in the Nordics — to use Apple Pay due to the tech company's large cut on transactions. Of the big old banks, only Nordea supports it.
"The fees the banks could charge the shops were regulated in 2015, which meant that they got paid less per transaction," says Bengt Nilervall, the payments' expert at the Swedish Trade Federation. "And when Apple Pay was released and wanted a cut of the banks' transaction charges, many banks said no." 
Lars-Olof Gustafsson, senior director strategy at SEB Card services, says he does not want to comment on Apple Pay but explains why they went ahead to let Fidesmo use their cards.
"Mastercard contacted us about 18 months ago to ask us if we wanted to help the Swedish company Fidesmo. We will make our cards available in these watches to test and evaluate if the service is working well and if it is adding value for our customers," says Gustafsson.
"This is still part of a learning curve for us and we are extremely excited about how the market will receive it. I believe there will be a number of early adopters that cannot wait to try it out but then it is up to Fidesmo to increase the volumes."
Contactless payments via SEB cards is apart from Fidesmo also available on smart watches such as Garmin, Fitbit and on Samsung Pay.
The story
Originally, back in 2013, Fidesmo, did not want to get into payments. The company started off with the idea of adding other data to the chip, such as digital keys to buildings, loyalty and membership club cards and tickets for public transport.
The potential to scale faster with payments made them change their minds. But Eld and his team were for a long time unsure about going into fintech.
"We knew that it would be a long process and take years getting all the certification and security requirements in place. Therefore we were a bit cautious and didn't really want to do payments at all," he says.
"But we soon realised that the service everyone wanted was payments and that was also the product that could scale the fastest. Now, when we are ready to launch we realise that we have been working on just getting Mastercard in place for the last two-and-a-half to three years."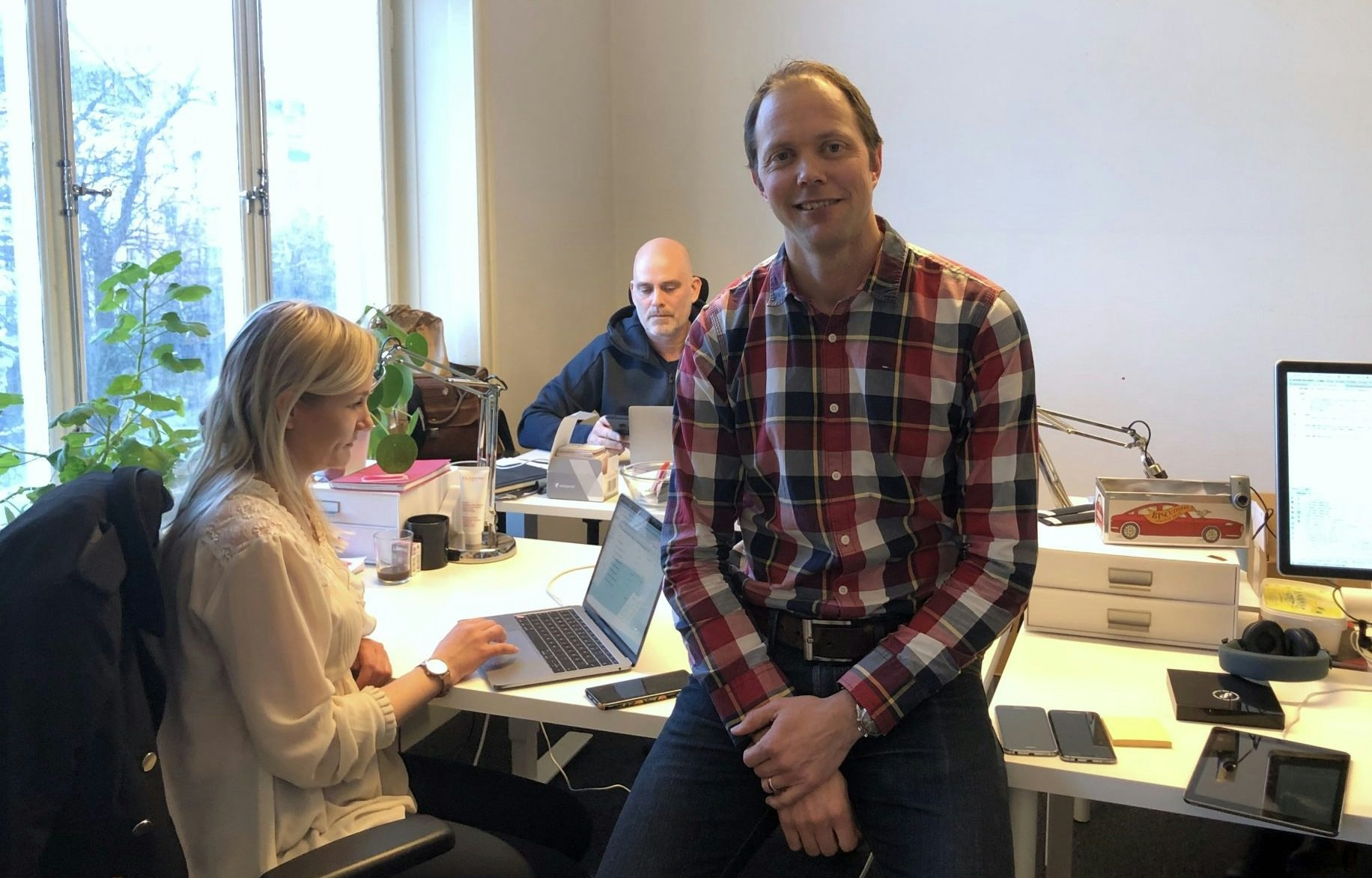 According to Eld, the process has taken so long because the setup with startups, with both technical and commercial integration, is new to Mastercard.
Other similar companies that have a technical integration with Mastercard is German security company G&D and British DigiSeq, but without a fully integrated pay option.
When entering the small office, Sifted is met by the mandatory startup dog, a security gate and although there are just a dozen people in the office. There is a requirement that all visitors sign in to an Ipad. This is because Fidesmo, with the certificates from Mastercard, is under the same directives as a bank card supplier.
Fidesmo's team is split between Stockholm and Spain. The company, which has raised €4m from the Wallenberg foundation venture fund FAM and the H&M chief executive's fund 82:an Invest, had an annual income of approximately €100,000 for 2018, according to the company.
Chips everywhere
For Fidesmo, their chips could go into nearly any type of accessory, as long as the type is approved by Mastercard in New York.
"They gave us some examples of what wouldn't be okay, like weapons, sex tools or e-cigarettes", says Håkan Sahlen, vice president of sales at Fidesmo.
Their chips could even, one day, go under people's skin — although the company has no plans for that at the moment, says Eld.
They gave us some examples of what wouldn't be okay, like weapons, sex tools or

e-cigarettes.
The team shows Sifted a Vivokey chip that is designed by the Seattle based Dangerous Things for being inserted under the skin. It is double the size of the chip in the wristband and, although it works, it is not a product that Fidesmo sell.
"The antenna is still a little bit too weak," Sahlen says and Eld adds: "Technically you could use for payments since it is the same kind of chip as the one we use, however, it hasn't been certified by Mastercard."
For the 3500 or more Swedes who have already put a smaller chip underneath the skin, this may come as a disappointment. But in many parts of the world, biohacking is still controversial and Mastercard is not likely to approve of payment chip under the skin anytime soon. However, times are changing.
"Even if this one cannot be used for political or religious reasons now, we are moving towards a future when this will be an option," says Eld.
The future
According to Eld, it is just a matter of time until Fidesmo chips are in a range of accessories and are also being used for multiple services.
Fidesmo has already partnered up with the German public transport ticketing organisation VDV, and the Swedish access control provider Bravida, that can offer the solution to their customers, such as enterprises and public transit authorities.
"Before the end of the year, you will be able to use this watch for more than one service. The chip is already integrated to be used on Bravida's, VDV's and Mastercard's platforms. Now it is just for their business customers to enable this feature for the end customer to start using it."
I believe we will be in more markets than the Nordics within this

year.
For Fidesmo, the watch company Triwa will be the first of a line of companies that want to be able to offer their customers contactless payments.
"Daniel Wellington, for example, they would not spend the next two-and-a-half years on an integration to Mastercard and signing up banks afterwards. They would, in that case, want to buy a product that has already done that. That is where we see the potential."
Eld says that the company has been focusing on Scandinavian banks and corporates so far — but has big plans to go global.
"This is where we are based, we have good relationships with the banks and with the watch companies; it is always easier to begin in your own market. But the integration to Mastercard is global and, not wanting to say too much, I believe we will be in more markets than the Nordics within this year," says Eld.