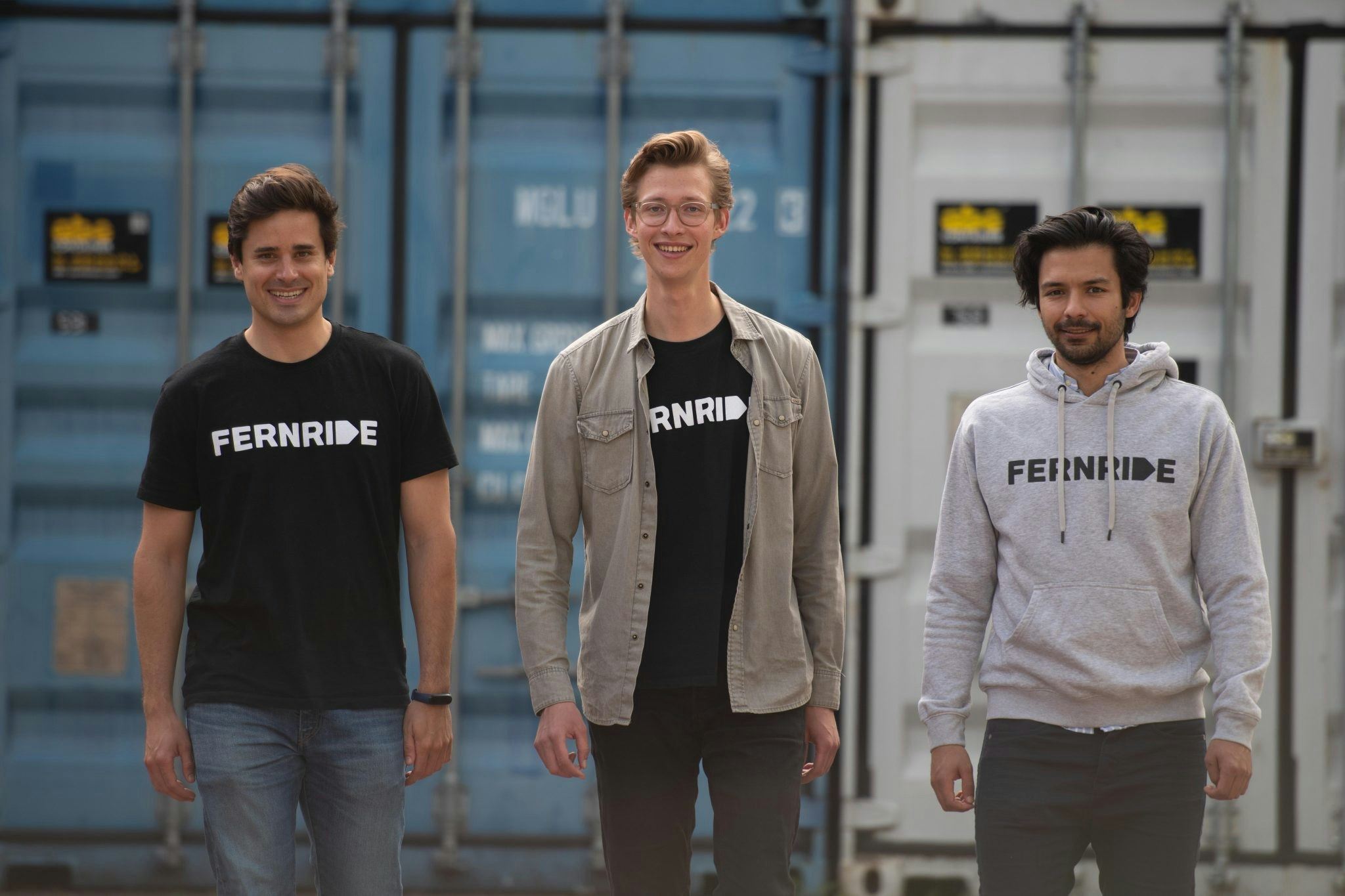 Fernride, a German startup that builds operating systems for autonomous trucks, has raised a $31m Series A led by the CVC arm of German logistics giant HHLA.
Autonomous trucks in private yards
Founded in 2019 as a spinout from the Technical University of Munich and still based in the city, Fernride has designed operating software for trucks to operate at Level Four autonomy — which means the vehicle can drive itself, within a specific area and with human supervision. Full automation in any environment is one step away, at Level Five.   
Fernride currently supplies its autonomous vehicle (AV) software for use in private industrial yards — but not on open roads. Hendrik Kramer, founder and CEO at Fernride, says this approach has allowed the startup to commercialise its product quicker than some of its competitors.
"Everyone [in the AV industry] was so frustrated with progress in the past 10 years and nobody has been able to deploy a commercial product," says Kramer. "We wanted to tackle a use case that we could deploy now, and buy ourselves some time to win the trust of customers and build a viable business." 
Currently, Fernride's software is being used in six autonomous trucks for four customers in Germany, the Netherlands and Estonia. The trucks are limited to 30 kmph, and stop to call a remote operator if they don't understand a situation — Fernride trains up a remote operator on every site its trucks are deployed. 
By the end of the year Fernride plans to put 20 autonomous vehicles in industrial yards across Europe and add between 50-80 people to its 120-strong workforce. The company will initially look at expanding in Europe, but Kramer says it will need to expand to the US eventually if it wants to hit scale. It hopes to tackle that market in 2025. 
It will be two to three years before Fernride starts looking into how it could deploy its autonomous trucks on the roads, says Kramer, as it waits for technology and regulation to catch up. "There are still some unsolved AI problems around prediction and planning on the open roads when you drive a truck [at] 80 kmph," he says.
VC firms 10x Founders, Promus Ventures, Fly Ventures, Speedinvest and Push Ventures, and corporate investors DB Schenker and Krone also participated in the round. 
The AV market
Autonomous vehicle startups in Europe have seen a number of big raises in recent times:
The UK's Oxa (formerly Oxbotica) — which is developing software to make any vehicle autonomous — raised $140m in January 2023. 
France's EasyMile — which builds autonomous shuttles for transporting both people and goods — raised $66m in April 2021.
The UK's Wayve — which makes AV operating systems — raised $200m in January 2022.
While there are few Level Four (or Five) autonomous vehicles on European roads right now, there are a number of AV trials happening. Just this year, EasyMile launched a public transport shuttle bus, Wayve announced a year-long trial with British supermarket Asda to deliver groceries and bootstrapped startup Fusion Processing is providing software for an autonomous bus trial in Scotland.