Last year, Emmanuel Macron announced a €7bn funding plan — €2bn of which would head towards startups — to make France the European leader in healthcare innovation by 2030. 
Now freshly re-elected and with plenty on his plate, how is Macron's healthtech revolution coming along — and how are femtechs in particular faring? 
Investment strategies
In 2021, healthtech startups in France raised €2.3bn, marking a 50% rise from the previous year. 
But, says Julien Payen, CEO and cofounder of biomedical startup Lattice Medical, investors aren't equally excited about all kinds of healthtech.
"It's a little more difficult to finance projects that develop hardware like us — implantable medical devices — than projects that are more digital."
Lattice Medical builds 3D-printed personalised implants for women who have to undergo mastectomies after breast cancer. The implant, called MATISSE, dissolves and is absorbed by the body's tissues in 12 to 18 months — leaving only natural tissue regenerated from the patient's own fatty cells. It's so far raised seed funding and run a successful crowdfunding campaign to further its clinical development. 
For Leocadie Raymond, cofounder of TEOLAB and Luneale, which makes ergonomic and environmentally friendly menstrual cups, the difficulties began not with investors, but with doctors. 
When Raymond introduced gynaecologists to Luneale in 2015, she was met with scepticism. Even though Luneale's menstrual cup was designed with expert advice from midwives and an ergonomist, the three male gynaecologists she approached first were uninterested.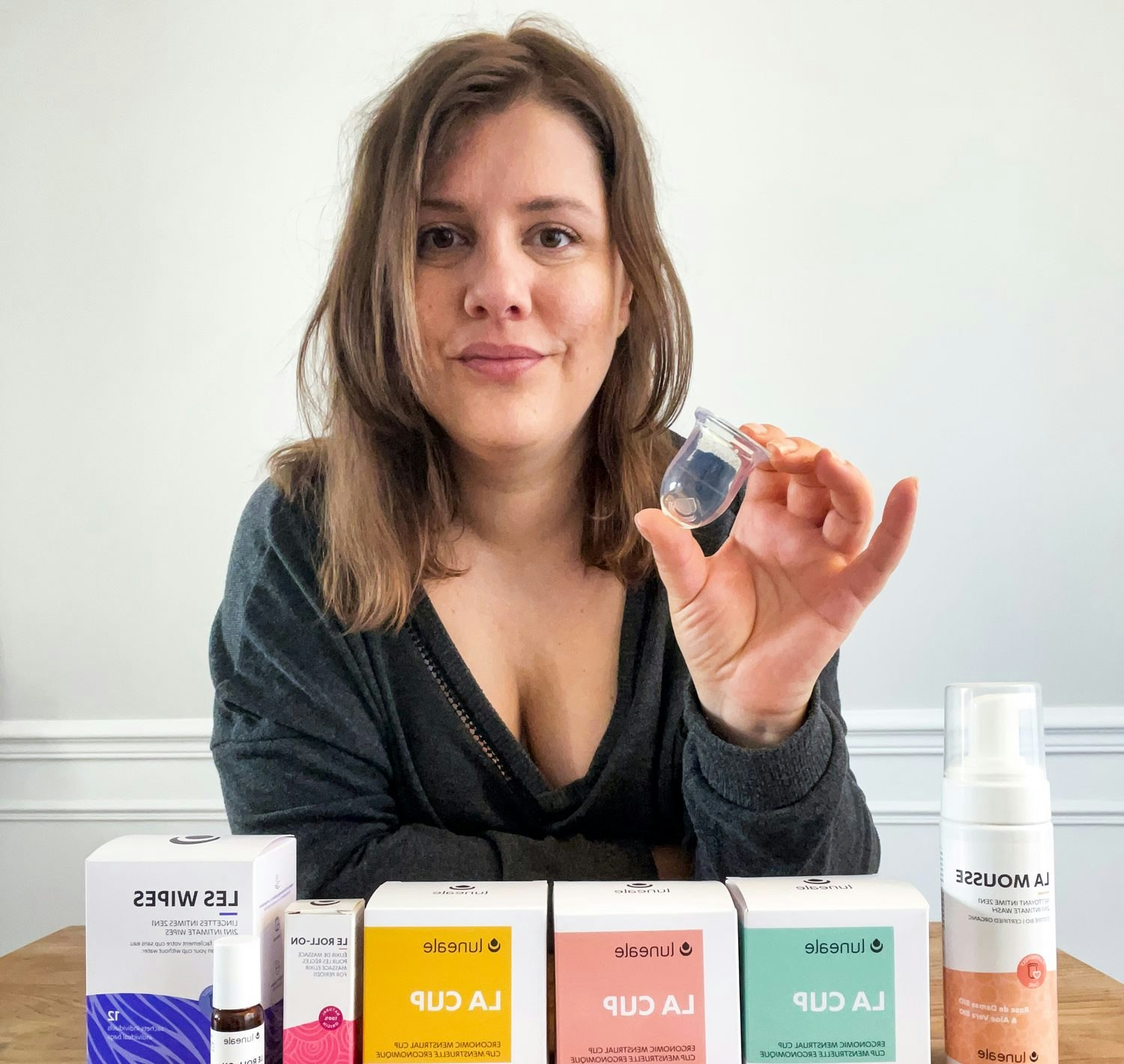 "They told me that periods and menstruation were not part of their job," Raymond tells Sifted. "Talking about periods was still taboo."
In women's healthcare, male expertise persists in France. Although women now represent 51% of OB-GYN practitioners in France, 74% of the board of the French National College of Obstetricians and Gynaecologists are men. 
"We still have a rather masculine medical profession. But it's evolving because the new generation is primarily women," Dr Léa Delbos, a gynaecologist in Angers, tells Sifted. 
By getting period products into the public market, femtech startups like Luneale are shifting the conversation. 
Now, gynaecologists approach Luneale after hearing about menstrual cups from their patients. 
"We were able to capitalise on our own clients. We have great success from word of mouth," Raymond says. "Things are starting to change."
Conflicts of interest
Some femtech innovations, like diagnostic tests and surgical implants, require navigating clinical trials and France's network of research hospitals. Despite the prevalence of publicly funded research in France, these projects are often slow to advance. 
France "moves slower than the rest of the world" when it comes to scientific research, Frédérique Sachwald, director of OST, a French public interest group for research and innovation, told Le Monde in September 2021. It's also producing fewer scientific publications than other leading countries, dropping from sixth place in 2009 to ninth in 2019. 
Some startups hope to speed along innovation in women's health with private funding. But others worry that private funding creates too many conflicts of interest. 
"I believe in public research. There are fewer vested interests," Sonia Bisch, a spokesperson for StopVOG, a French charity fighting to end gynaecological and obstetric violence, tells Sifted.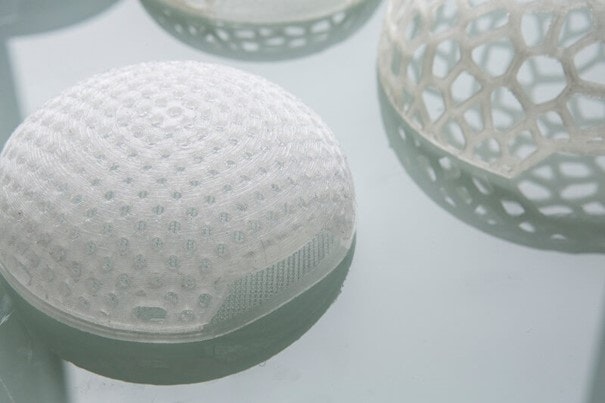 Others think private innovation from startups is essential to counter the slow pace of public research. Delbos, the gynaecologist, says privately backed research is more complicated because of potential conflicts of interest but public research doesn't prioritise fields of women's health like endometriosis.
"This is a recurrent dilemma in medicine," she tells Sifted. "Sometimes, we have to work with the industry and mobilise with people who are trained differently and who can advance more quickly."
Delbos is helping direct a trial for a saliva test created by French startup Ziwig to detect endometriosis. One in 10 women have the condition — where tissue similar to the lining of the uterus grows in other parts of the body. Ziwig has not received public funding for the project but partnered with fifteen medical centres in France for its trials. 
"At the moment, we have not received any public aid. Partnerships with hospitals are made through mutual agreements," Yahya El Mir, CEO and cofounder, says.
Currently it takes an average of seven to ten years for women to get a diagnosis of endometriosis. The pain can be debilitating and it can lead to fertility issues. If Ziwig is successful, the diagnosis timeline could shrink to weeks. 
"We go from 10 years to 10 days," El Mir says. 
Questions around trust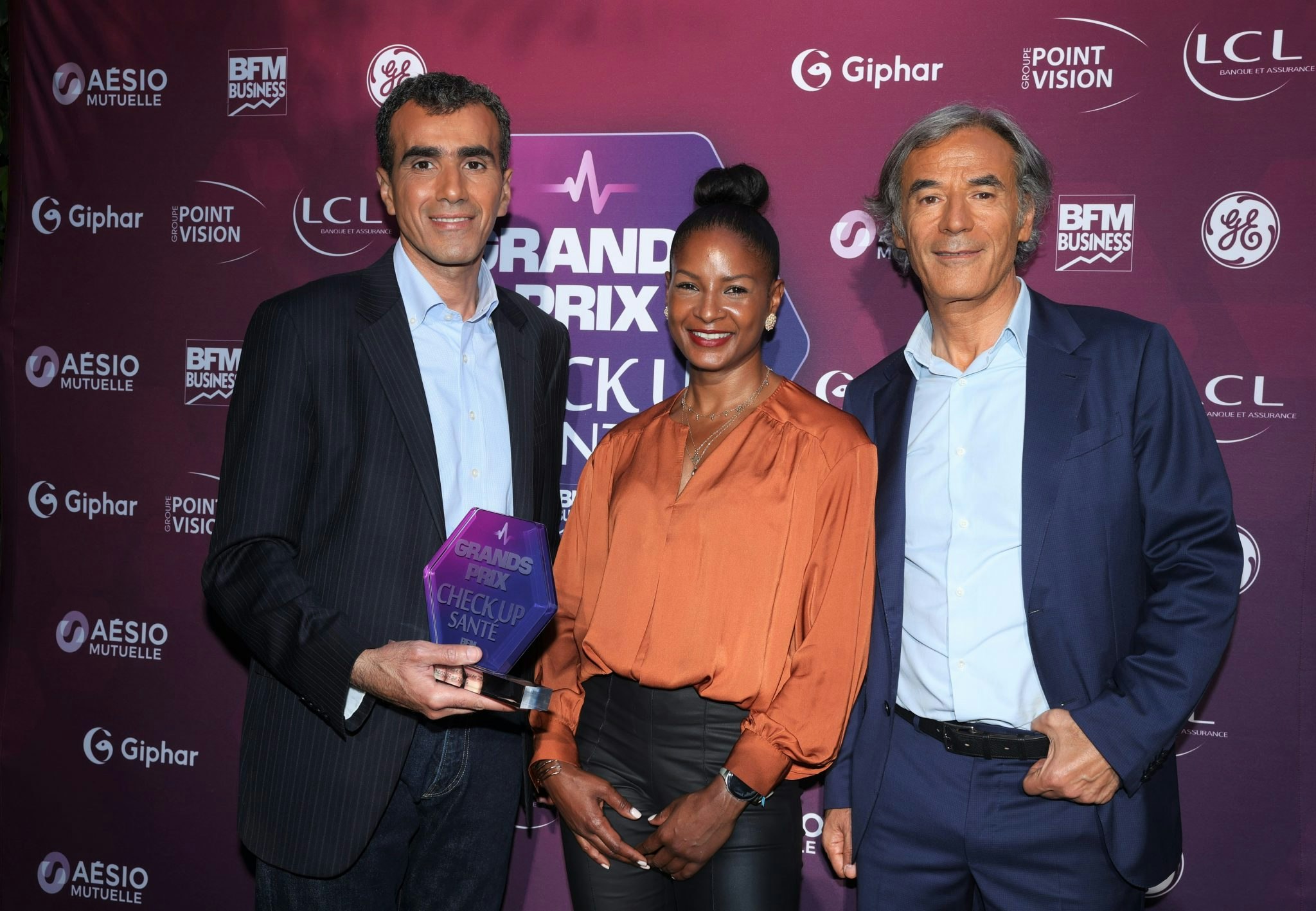 Although the saliva test is promising, questions have been raised by activists and researchers about whether or not it's as accurate as Ziwig claims — a thorny debate for trials with private funding, especially in the wake of the Theranos scandal in the US. 
Anna Stevenson, president of French endometriosis research association AAERS, urges caution. 
"Ziwig has put out a large press effort that tends to overstate the research findings," she says. 
The initial study had 200 patients with suspected endometriosis, which is a much smaller sample size than traditional clinical trials. The study was not validated using a randomised control trial — ie, a group of patients without the disease. 
El Mir dismisses the criticism, noting that because the test uses artificial intelligence the algorithm learns from an initial data set — a number of patients with and without endometriosis in this case — and can thus detect the "diagnostic signature" for the disease without needing a trial of thousands of patients.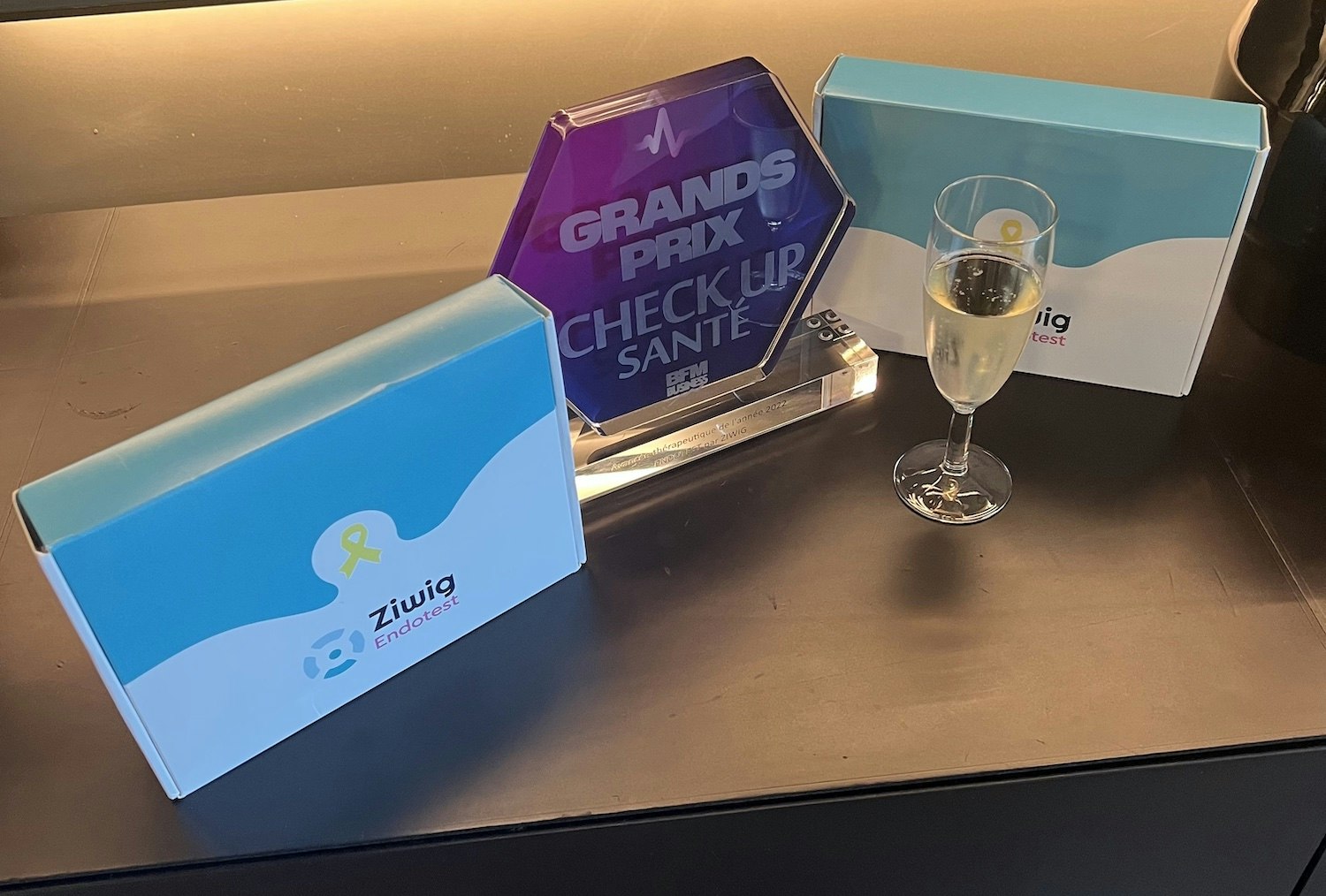 "From a statistical point of view, evaluating 2,600 biomarkers for 200 individuals is only possible thanks to AI which is far superior to classical statistical tools. The level of precision per individual is extreme and explains the number of subjects to explain the reproducibility of the signature," El Mir says.
A recent study published in Nature revealed similar results, he notes. To further validate the test, Ziwig has an ongoing trial of 1,000 patients in five medical centres across France.
To improve public trust and work with the French public research model, some femtech startups partner with research hospitals. To develop its implant for breast reconstruction, Lattice Medical agreed a six-year public-private research deal with the University of Lille. Since most hospital doctors have a university role in France, the partnership was a natural way to develop their research, Payen told Sifted.
"We created the project with two doctors and a surgeon from the University of Lille hospital. In general, hospitals are very receptive to this innovation," he says. 
Payen expects clinical trials for the implant to start between July and October of this year, and for it to be on the market by 2025.
Costs of innovation for patients
Within France's national healthcare system, most medications and procedures are affordable — but femtech startups still have to navigate lengthy bureaucratic procedures and clinical trials for their innovations to be eligible for healthcare coverage. Without these reimbursements, it can be unaffordable for many patients.
Ziwig's Endotest, for example, costs hundreds of euros. It's in negotiations with France's Haute Autorité de Santé, the body that regulates France's health insurance system, to get its test covered by insurance. It will likely need more data from trials to convince them, though. "We knew very well that from a psychological point of view, we need more credible data for reassurance, as do health authorities before they commit to reimbursing the test," El Mir said. 
Breast reconstruction surgery after a mastectomy is covered by most European healthcare systems, including France, so Lattice's implants should receive approval and be totally free to patients once they have been. However, as an innovative technology, it could take seven to ten years to be registered by European Medical Device Regulation (EU MDR), a process that Lattice has already begun.
In France, menstrual cups are not reimbursed by national health insurance, but certain supplemental health insurance policies, including those offered to students, do cover them. Luneale donates cups to universities for students and also works with Règles Élémentaires, a French association fighting period poverty. It also has a partnership with the city of Strasbourg, one of the first French cities to provide free sustainable menstrual products.
Pivot beyond France
Working with healthcare systems becomes even more complicated once startups transition to international markets. For Payen, France is a good place to start, but the country's market is not big enough for these companies to thrive in the long run. 
"France is very favourable to emerging startups. But it must rely on Europe to strengthen these gems before they're taken over by larger companies, which are often American," Payen says. 
Lattice Medical benefitted from France's effort to boost new startup development. As the winner of a French government initiative to "invigorate" innovation, the startup received a grant to develop its technology. But now Payen is looking outside France.
"Our project has an international focus. French is a small territory — interesting but small. If we want to succeed, we must pivot to exports."