Femtech startups haven't always been given the attention they deserve, but now the tide is beginning to turn. 
2021 was a banner year for femtech: global VC investment surpassed the $1bn mark for the first time and several startups raised significant rounds. Elvie, which produces breast pumps and pelvic floor trainers, raised £70m at Series C; Flo, a fertility-focused period app, raised a $50m Series B; and Clue, a period tracking app founded by Ida Tin, who coined the term femtech in 2016, raised €16m to roll out its digital contraceptive.
While the first generation of femtechs focused on fertility, pregnancy and contraception, a new generation is emerging, says Dr Aline Vedder, investment manager at Munich-based Ananda Impact Ventures. 
People are realising that female symptoms deserve to be

treated
"Now startups are beginning to focus on areas such as menopause and endometriosis," she told Sifted. "People are realising that female symptoms deserve to be treated — and women don't just have to withstand the pain and other symptoms they've been told to keep quiet about."
So, what else is on the horizon in femtech? With the help of Vedder and founders in the industry, we've put together a list of trends and technologies that will take centre stage in women's health in years to come. 
Endometriosis
Endometriosis is a painful condition where the tissue that normally lines the inside of the uterus starts growing on the outside. Despite affecting the same number of women as diabetes, roughly one in ten, it receives a tiny fraction of the attention and funding — around $1 of research money for every $200 invested in diabetes.
Women face significant challenges with seeking help with endometriosis and wait an average of eight years to get a diagnosis in the UK. 
This is due to the lack of research and understanding about "how and why endometriosis occurs, which in turn makes it harder to find targeted treatment options," says Chantelle Bell, cofounder of Syrona Health, a virtual gynaecological health clinic for women with endometriosis and other chronic conditions.
Sifted Newsletters
Sifted Newsletter
3x a week
We tell you what's happening across startup Europe — and why it matters.
The clinic provides symptom tracking, telemedicine, treatment options and mental health services, among other things.
Bell says "strong online communities advocating for a change within this space" are bringing more attention to the condition. A case in point: "What is endometriosis" was the third most searched health question of 2018, according to Google.
So, where's the sector going next?
One emerging solution Vedder points to is a non-invasive diagnostic test for endometriosis that works like a pregnancy test, which is being developed by Dr Barbara Guinn and an all-female group of researchers at the University of Hull.
"I also see the role of digital interventions which are integrated within the healthcare system [coming up], providing an improved access to treatment option," says Bell. "It's important to remember that endometriosis is a chronic condition and requires a long-term management plan."
Hormone profiling and analysis 
Hormone blood tests can reveal an abundance of important information about a woman's health. For example, levels of oestrogen can reveal at what stage a woman is at in her menstrual cycle, which can help pinpoint the cause of fertility problems or signal the onset of menopause.
One startup in this area is Hey Grip, based in Amsterdam. Hey Grip offers at-home hormone testing. A user pricks their finger and drops 10 drops of blood onto a reader, sends the kit back to the startup and receives a doctor-reviewed personal hormone profile within 10 days. 
The report includes facts about the user's fertility (such as egg count) and explains any red flags that might be showing up — for example, whether the user is at risk of PCOS (polycystic ovaries syndrome), blocked tubes or early menopause. One caveat is that the test does not tell users if they are fertile, or their chances of having a baby.
Personalised contraception 
Women are increasingly concerned about the side effects of hormonal contraception, another rich area for startups. 
One such startup is Tuune, based in London, which has developed a personalised oral contraceptive service. It analyses a woman's hormonal profile — based on an online health assessment and a saliva-based hormone test — and gives recommendations for birth control based on the results. It also has clinicians on hand to discuss results and answer questions.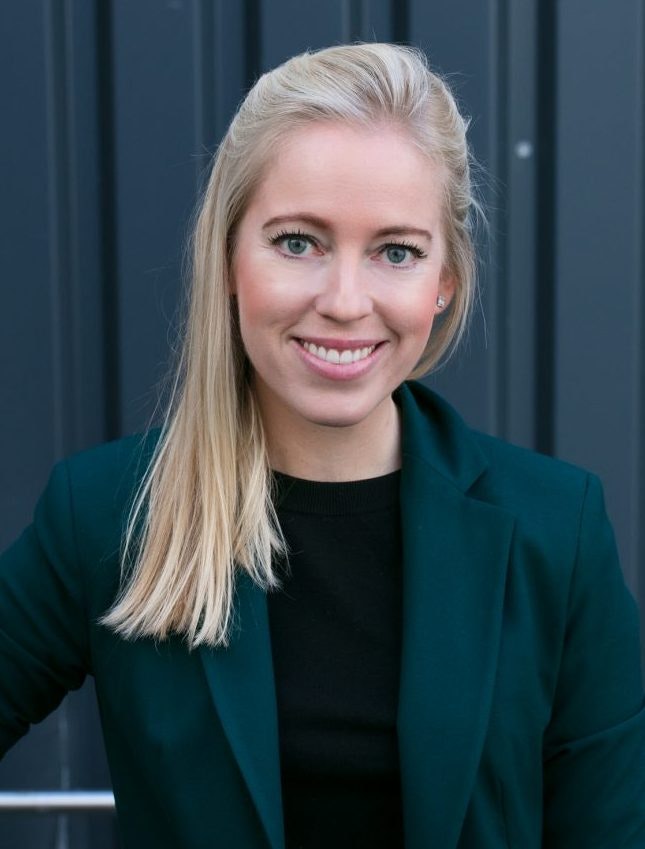 Then there's The Lowdown, an AI-powered contraception review platform, also based in London. Users can search and filter thousands of reviews, book in a contraception consultation with an in-house doctor, and even get the contraceptive pill delivered to them for free. 
Vedder predicts that solutions such as these, that combine telemedicine and at-home testing with a great consumer product, will "boom this year" due to the continued stay-at-home orders in Europe in light of Covid-19.
Fertility solutions
Fertility,  one of the most established areas in femtech, just keeps growing. Since 2016, startups in this sector have raised approximately €230m, according to a report by Helsinki-based Maki VC.
Fertility services are high in demand given that one in seven couples have trouble conceiving according to the NHS — and the barriers to entry for clinic-based fertility treatment are high. With women having children later, customers of all ages are increasingly looking for solutions that are safe, personalised and holistic, says Vedder. 
Fertility tracking 
Berlin-based startup Inne has developed a saliva-based test to measure hormone levels for fertility tracking and natural contraception. The device, known as the mini hormone lab, works as follows: the user wets a test strip with saliva and inserts it into the reader. The hormone results are then sent to the Inne smartphone app where users can view their daily measurements and identify trends. The device costs €179 and the test strips are available on a subscription basis for €28 a month. 
Fertility testing
Paris-born Apricity is an AI-powered fertility platform which offers at-home blood tests and consultations for women, followed by in-person treatment (such as IVF) across a series of partner physical clinics.
And for the men: Copenhagen-based ExSeed does at-home male fertility testing, and Swiss startup Legacy offers at-home sperm testing and freezing.
Fertility treatment
On the treatment side is burgeoning fertility-as-a-service startup Béa Fertility. Based in the UK, the startup plans to offer at-home fertility treatment as a monthly subscription service — the first of its kind — along with access to an app, a support community and network of experts. Its treatment is currently going through clinical trials.
There's also Paris-based startup ImVitro which has developed machine learning algorithms to help fertility clinics make better predictions about embryo selection.
Fertility benefits
Fertility as a company perk first became a hot topic in 2014, when Facebook and Apple started offering egg-freezing to their female tech workers. Now, the benefit is becoming more widely available in Europe.
One of the startups helping fertility benefits become a more commonplace offering in companies is Oviavo. The Berlin-based startup enables companies to offer subsidised fertility and family planning benefits including consultation, access to clinics, treatments such as egg freezing or IVF and adoption. 
90% of the global population plan to start a family eventually, but 15% struggle with infertility, according to data from Oviavo. 
(In)fertility is one of the biggest global health problems of the 21st

century
"What that shows is that (in)fertility is one of the biggest global health problems of the 21st century," says Jenny Saft, founder of Oviavo.
"On the other side of the spectrum, there are companies out there that have pockets full of money (i.e. one unicorn after the other), but what they actually need is talent. So putting two and two together: we believe that if companies want to win the war for talent they have to tackle the problems that really matter for millennials."
Saft adds that, while Europe is eight years behind the US in terms of the scale of companies offering fertility benefits, she believes that this benefit will, at least for startups, "become the norm very soon".
Platforms for PCOS
Polycystic ovary syndrome (PCOS) is a condition in which the ovaries produce an abnormal amount of androgens, the male sex hormone. It can cause problems with fertility, painful menstruation and diabetes, among other things. 
While PCOS platforms are currently more prevalent in the US, there is one startup in Europe working on the issue. In Paris, Perla Health is on a mission to redesign PCOS, from diagnostic to ongoing management — having recently been through the Station F femtech programme. 
The startup offers a tailored "game plan" to help women live with PCOS, connections to experts and access to a community of women who share tips and advice on how to manage symptoms. Perla Health made it to our femtechs to watchvaccording to VCs list last year.
Cultured breast milk
One area to watch that may make its way over to Europe at some point soon is cultured breast milk — human milk made from mammary cells outside of the breast that provides the same nutrition that real breast milk provides. There are a handful of startups working on the technology in the US and Israel, but none yet in Europe. 
The idea is groundbreaking, says Vedder, as there are many women who can't, or prefer not, to breastfeed, often due to convenience or lifestyle issues.
"It will empower women to make different decisions [than the norm] and go back to work sooner — and not feel uncomfortable about the fact that they're supposed to be nursing their baby."
Miriam is Sifted's Germany correspondent. She tweets from @mparts_