Since 'femtech' was coined in 2016, the industry has been expanding — with a projected 16% annual growth rate. Encompassing a broad range of services, from fertility and menopause to sexual wellness, the femtech market is expected to be worth $60bn by 2027. 
In July, UK-based Elvie closed a £58m Series C round, led by BGF and BlackRock, while other earlier-stage femtechs like Her1, a startup focused on female gut health, and Peppy, an employee health benefits app, have also raised funding.
While femtech innovations have kept coming, the sector hasn't seen huge growth — unlike fintech and healthtech, which are both having record years in 2021. Abi Hannah, the cofounder and CEO of Fertility Circle, a fertility app that connects those on the path to parenthood, says that the fact that "men are still leading on investment decisions", with only 1% of VC money going to all-female founders, makes femtech — an industry with a disproportionately large amount of female founders — a "sorely underserved market". 
Nonetheless, consumer interest in the industry is far from tepid. We spoke to five VCs to find out which femtech startups are tapping into which customer craze, and making their mark in this ever-growing industry. 
Dr Fiona Pathiraja — managing partner at Crista Galli Ventures
Crista Galli Ventures is a London-based venture firm with a focus on pan-European healthtech at seed and Series A.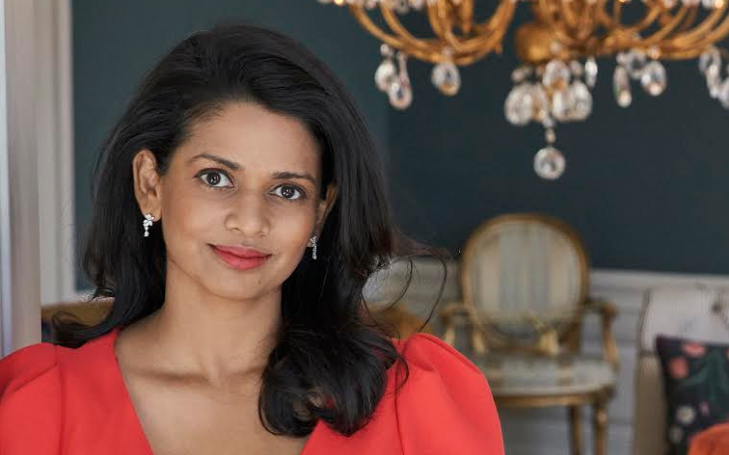 Women are not men. This obvious fact is often forgotten by the medical, sports and fitness sectors which focus their research on predominantly male subjects. Wild.AI aims to address the lack of data on female physiology, and bridge the gender gap on data, to become the 'Bloomberg of female data'. 
Wild.AI is building a fitness app to support active women to train, fuel and recover. Built to support women at all stages of life, Wild.AI offers women insights into their physiology to help them train better. The founder, Hélène Guillaume, is a triathlete and ultramarathoner who understands this need first-hand. 
Troglo's non-binary founder is Christopher Badaoui. Traditional femtech often forgets that not all women are heterosexual. Women are also lesbian, trans, bisexual, queer or asexual. These women are not always well-served by traditional women's health services. Troglo's mission is to serve the LBGTQIA+ community who have often been overlooked by traditional healthcare. Troglo has developed a sexual health app to take back control of your sexual health, from tracking activity to home testing for STDs. Sexual health services across Europe are very patchy and Troglo wants to create a sexual health service that is as it should be: inclusive, simple and effective. 
Sifted Newsletters
Sifted Newsletter
3x a week
We tell you what's happening across startup Europe — and why it matters.
Founded by Jenny Saft and Tobias Kaufhold, Oviavo believes that everyone should have an opportunity to be able to become a parent — and that the future of work involves holistic support of employees. It recognises that employers can play a huge role in helping to democratise access to expensive fertility care, thereby supporting a society that everyone wants to live in. Oviavo provides companies with a fertility benefits platform that fits individual budgets, whilst also supporting employees on their journey to parenthood.
Kamran Adle — investor at Octopus Ventures
London-based Octopus Ventures is one of the largest and most active VCs in Europe, specialising in health, money, deeptech, consumer and b2b software at a multi-stage level. 
ImVitro is a Paris-based startup with the pioneering mission to personalise decision-making for in vitro fertilisation (IVF) and to ensure quality control. It's developed machine learning algorithms to help fertility clinics make better predictions about embryo selection.
We're really excited about companies developing innovations for the field of assisted reproductive technology (ART), given there's been very little technological advancements in this area since the first IVF baby more than 40 years ago. CEO Alexandra Boussommier is definitely one to watch in this space!
Vira Health is a London-based digital health company focused on relief for the central pain points of menopause. Its first product is an app called Stella, which creates and delivers personalised treatment plans to relieve a woman's worse symptoms. 
Menopause is a space we're looking at closely because the market is enormous, there are lots of different symptoms, and yet there are very few (if any) established companies (on either side of the Atlantic) that are fundamentally improving care in this area. On top of that, the founding team of Andrea Berchowitz and Dr Rebecca Love is also pretty stellar.
Having recently been through the Station F femtech programme in Paris, Perla Health is on a mission to redesign PCOS care, from diagnostic to ongoing management. PCOS is the most common endocrine disorder in women of reproductive age. It's a common cause of infertility, as well as wider issues such as irregular periods, weight gain and mental health problems. The team, led by Kathrin Folkendt, has built a tight-knit and growing community providing evidence-based content, connections to experts and a tailored 'game-plan' to better live with PCOS. Kathrin is also the founder of Femtech Insider — and a force to be reckoned with.
Dominnique Karetsos — general partner at Amboy Street Ventures
Amboy Street Ventures is the world's first VC fund focused on sexual health and women's health technology startups, and invests at seed and Series A across North America and Europe. Recently, it invested in Dipsea, a female-founded startup that aims to empower women to reclaim their sexuality.
Pureeros is the first international company that combines curated products, expert-led content and a vibrant community dedicated to women's intimate wellness. From periods to menopause, sexual wellness and more, Pureeros is the one-click platform for everything related to intimate care.
iPlaySafe App is an innovative platform that leverages technology to test, track and share sexual health status. It uniquely integrates technology into sexually transmitted infections (STI) testing, giving users the option to share their STI status with others in a secure medical-grade platform. Driving transparency, iPlaySafe App is transforming the face of health tech and aims to significantly reduce the number of STIs contracted daily worldwide.
OHNE is an inclusive, direct-to-consumer subscription service providing bespoke deliveries of organic period products to customers, on a cycle that matches their own. It wants to shake up the archaic menstrual health industry by changing the way that people shop for tampons. It provides 100% organic cotton, biodegradable period products, while challenging taboos — making noise about education and supporting young menstruators in Zambia with sustainable solutions.
Deepali Nangia — venture partner at SpeedInvest
Speedinvest is one of Europe's most active early-stage investors, with 40 investors based in Berlin, London, Munich, Paris, Vienna and San Francisco. She's an established angel investor with over a decade of experience in private equity and investment banking. She cofounded Alma Angels in 2019, an angel community in support of female founders.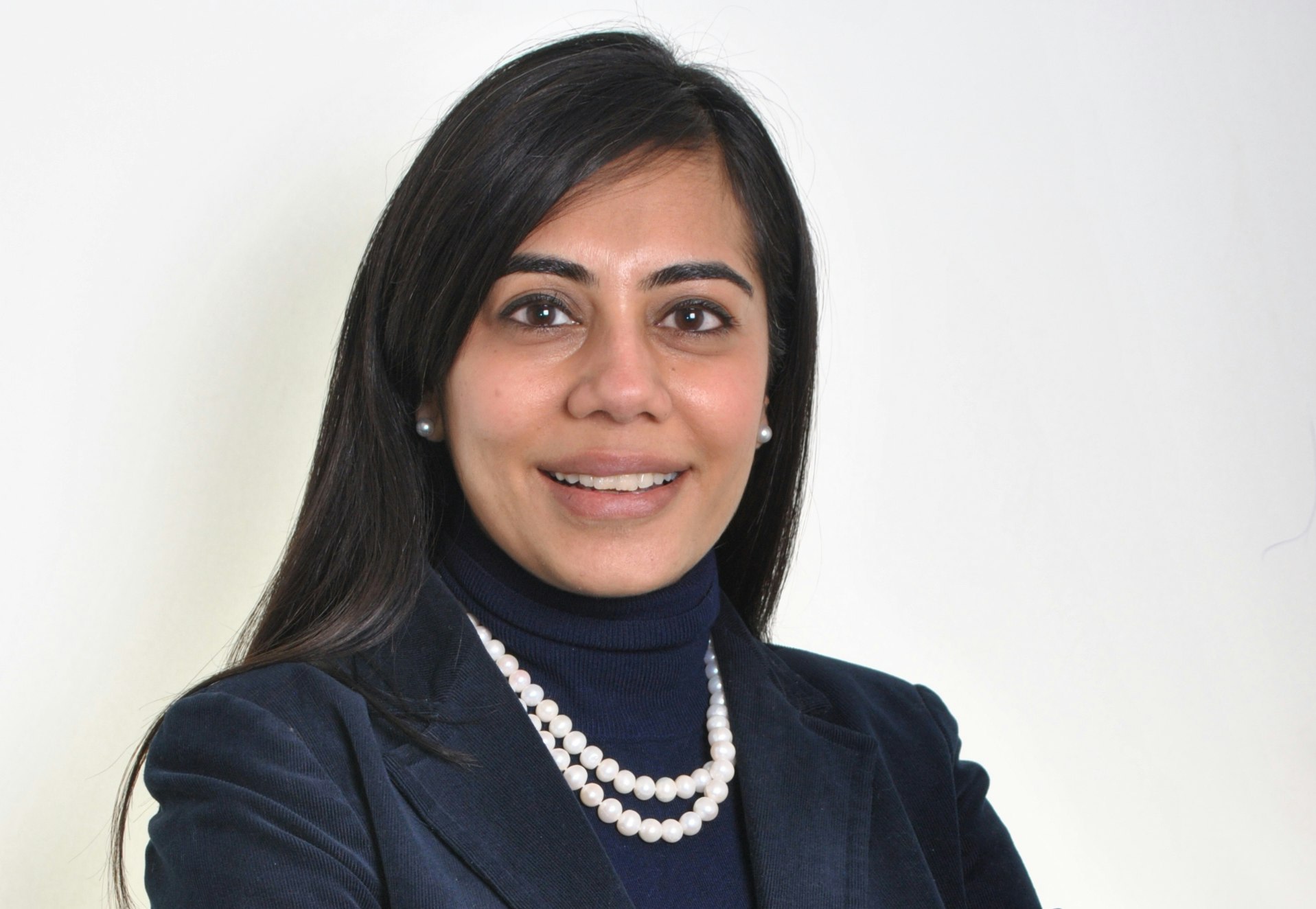 London-based GlycanAge provides simple tests to analyse your glycobiology — the structure and biological evolution of glycans (carbohydrates). The test results enable users to monitor their biological age, and provide them with the tools to make informative decisions about lifestyle choices and changes. By using a biomarker for glycans, menopause can also be detected.
Syrona Health, which was founded in the UK, is a B2B women's health app, offered as an employee benefit in order to help women track and understand their menstrual health, polycystic ovary syndrome (PCOS) symptoms, endometriosis and mental health. 
A Cambridge University spinout, it hopes to democratise women's health — and with a recent £67k grant from the Black Founders Fund, it aims to scale beyond the UK in the future.
Timo Ahopelto — founding partner at Lifeline Ventures
Lifeline Ventures is a Helsinki-based early-stage VC. Founded by serial entrepreneurs, it works with early-stage companies on funding, sales, technology, strategy and operations. Most recently, Lifeline Ventures participated in healthtech startup Oura's $100m Series C.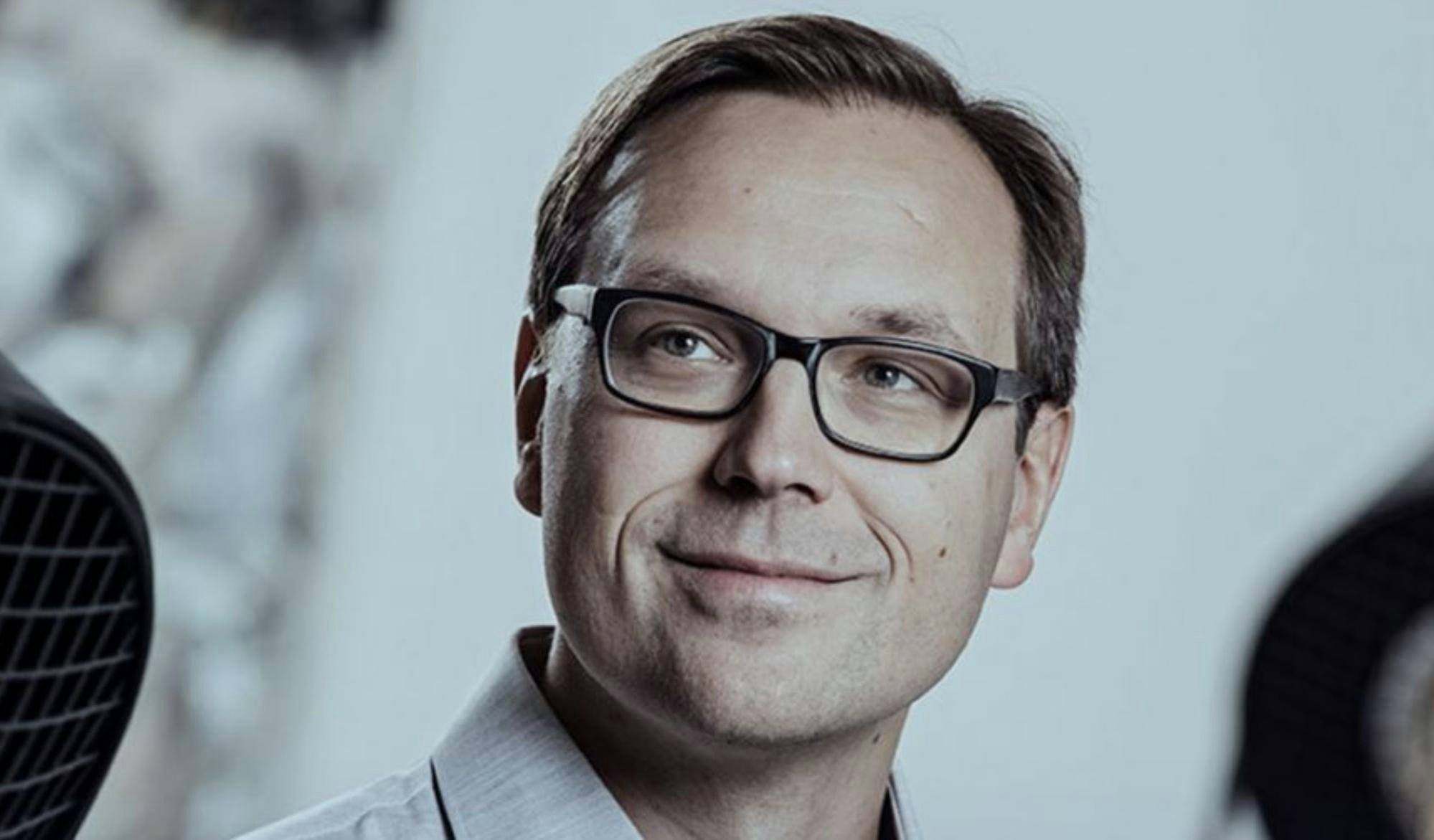 HumanCharger offers wireless headsets which give users their daily dose of sunlight. It can be used for a range of purposes, from alleviating symptoms of jet lag to lessening winter blues caused by seasonal affective disorder (SAD). 
Notably, it's been used by new mothers who don't want to take antidepressants to tackle their postpartum depression. Unlike certain drugs, which can have damaging side effects and make breastfeeding more difficult, the headset offers an external solution for those in a postpartum stage.