It was the popularity of fertility tracking apps like Clue and Ava Health that first piqued the interest of global investors in femtech startups catering for overlooked women's issues. 
But today, as the market balloons to be worth an estimated $48bn by 2025, interest is growing in new areas that go far beyond fertility tracking and into areas such as menopause, sex, therapy and breastfeeding.
Over the past year we have seen the rise of companies like Moodz, the menstrual underwear startup; Ferly, a startup focused on normalising the conversation around sex and female pleasure; and Spanish breastfeeding app LactApp.
Anya Roy, cofounder of Syrona Women, a research-based femtech looking targeting a whole range of female health problems, says that interest in fertility startups is still there given the size of the market, but is "waning". "[Investors are] looking for the next big thing in femtech," she says.
Roy points to two particularly hot areas that are being looked at at the moment: tech for menopause and for a painful syndrome affecting the womb called endometriosis. These are issues long overlooked by the medical establishment. 
KaNDy Therapeutics is one startup developing a non-hormonal treatment for menopause symptoms. Founder Mary Kerr said: "by far the biggest challenge is overcoming the widespread lack of understanding of just how debilitating the menopause is for millions of women on a daily basis".
But the company is now winning a lot of interest and raised £25m in a Series C round in 2018.
Michael Niddam, managing director and cofounder of Kamet Ventures, an investor in fertility femtech company Apricity, says there is also a lot of focus on endometriosis at the moment. "Today, a lot of women are suffering from endometriosis. It's a very painful condition that could be better diagnosed, that could be better managed," he says.
Endometriosis is a condition where the tissue that normally lines the inside of the uterus starts growing on the outside. Despite affecting the same number of people as diabetes, around one in 10 women, it receives significantly less funding and attention — around $1 of research funding for every $200 invested in diabetes.
An increasing number of celebrities have spoken out about their struggles with the illness — from model Alexa Chung to singer Dolly Parton — which has raised awareness, but it is still a relatively unknown illness. "We believe that there is a big opportunity there to change the game," says Niddam, hinting that endometriosis is an area that venture builder Kamet is looking to invest in.
Other investors have already taken notice. Over the past year, a number of startups targeting the market for endometriosis have raised large Series A rounds. Among them, "smart tampon" company NextGen Jane, which raised $9m in April, and non-invasive testing startup DotLab, which raised $10m from investors including Tiger Global Management last July. 
Promising new companies like research-study app Phendo, founded by a professor at Columbia University, and Israeli startup Gynica, which announced at the end of last year that it will soon commence testing for cannabis-based treatment at newly-licensed Lumir Lab, also signal that founders are keen to launch companies centred on endometriosis treatment.
With the global market for endometriosis expected to reach $2.3bn in the next five years, there is still plenty of room to grow. 
Fertility apps look to menopause too
Some of the fertility apps — which have focused mainly on women in their 20s and 30s trying to manage when they get pregnant — are turning their focus to the menopause market. 
Laurence Fontinoy, cofounder and chief executive of Spanish fertility-tracking app Woom, says that there is room for fertility startups to develop tech targeting menopause in addition to their core services. "The space of menopause is really interesting. And, in the end, what has worked in fertility can work in other areas," she says
Anya Roy, cofounder of Syrona Women, agrees that it makes sense for existing platforms to add on other services, such as help with menopause. "The market is too fragmented. People aren't willing to download a Clue, and then one for fertility and then a Maven," she says. "They need the Amazon for healthcare."
This ability to bundle services is one reason why many investors still believe that there is a lot of growth potential for the fertility app startups.
"Maybe it's more crowded in the fertility and the contraceptive space, but that's because there's no clear winner there yet," says Louise Samet, partner at venture capital firm Blossom Capital.
"We haven't seen a Spotify or a really large company come out in that space yet because they haven't been around for that long. I think that there's still huge potential," she says.
Same old problems: Pitching to male investors
Historically, one of the limiting factors for femtech founders tackling any women's health problem is the challenge of pitching predominately male venture capitalists.
But there are signs that this is slowly changing, as evidenced by the large number of femtech startups successfully raising money at the moment. 
Syrona expects to close a £3m Series A in the next few months and has already raised around £1m since launching in 2017. "Next-generation digital fertility clinic" Apricity has raised €8m from AXA-backed Kamet Ventures so far and also hopes to close a Series B by the end of the year.
"We see a lot of interest from other investors. At the moment I am called very regularly by VC funds," says Caroline Noublanche, the chief executive and cofounder of Apricity.
Anya Roy says it's still not easy though. "With male investors, I've had to be more graphic," she says, talking about pitching Syrona's digital endometriosis-screening tool. "I've said, 'Think about your pelvic organs and them sticking together. How would you feel? I think you'd be in a lot of pain'."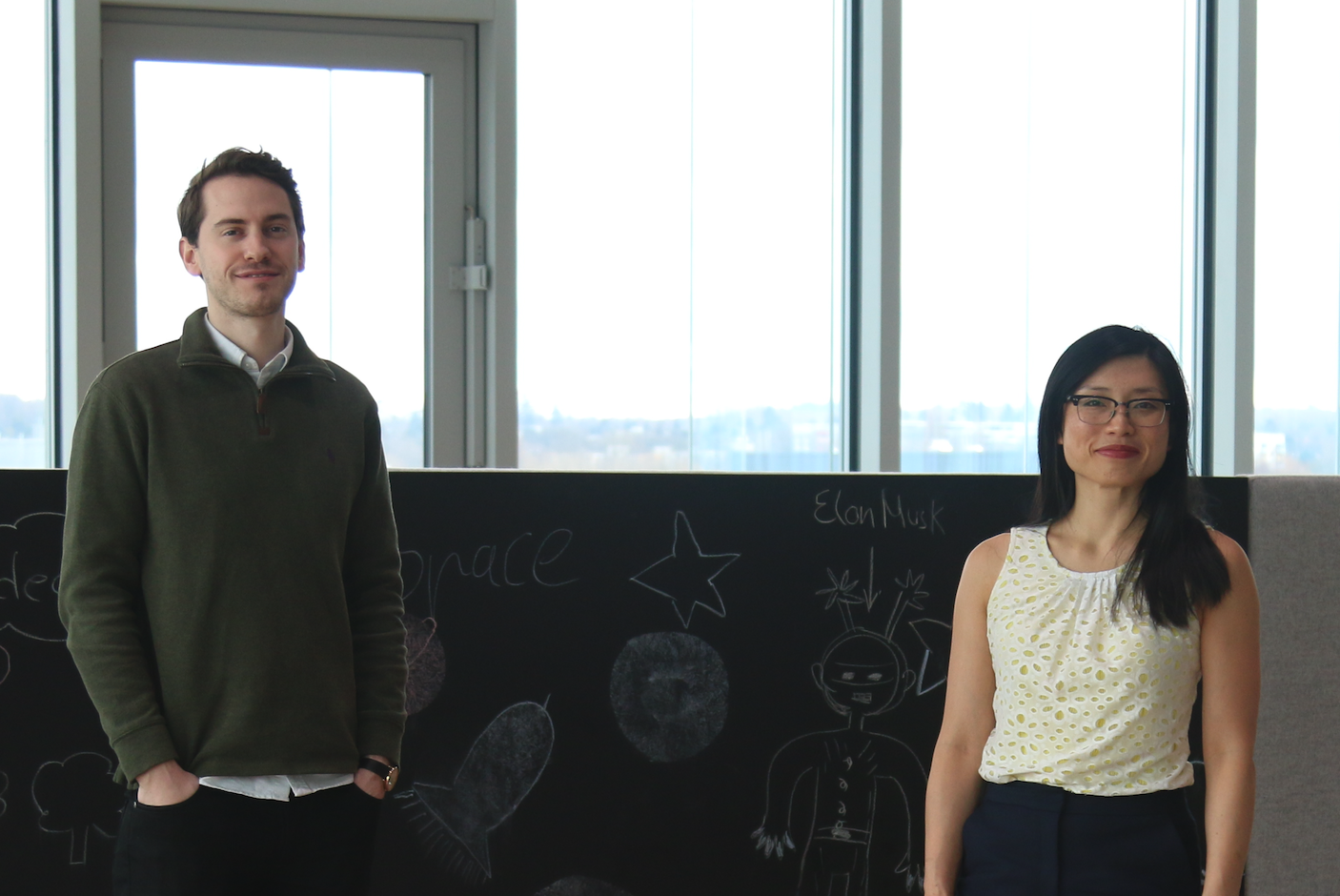 Raising in some markets is especially tough
Europe's interest in femtech varies between countries, however. According to some commentators, there is a more open conversation in the north of Europe around women's health problems, which has helped to centre the market and to put the UK at the front of the charge.
"I'm from Sweden, and in the Nordics most people in the culture can absolutely accept quite sensitive conversations happening online," says Louise Samet, a partner at venture capital firm Blossom Capital, which recently led an €8m round into Berlin-based femtech Inne. "When I've spoken to people further south in Europe, they've been more reluctant to have those types of conversations."
Woom's Fontinoy notes that there is a lack of femtech competition in southern Europe. She believes that the importance of community building is why it has been harder for startups from the rest of Europe to penetrate markets like Spain, and why Woom has been able to successfully expand to a number of underserved markets in South America, like Peru and Argentina.
Another reason that fertility startups are centred in the UK is because the market there is largely private, meaning there is more money to be made and more demand as the services are not free via the government, says Noublanche. 
"The NHS reimburses some fertility cycles, but not the majority of them. And because people are self-funding treatments, the pain points are more acute for them," she says.
One in seven UK couples experience difficulty conceiving. With a round of IVF treat costing as much as £5,000 and women under 40 recommended to have three cycles, there is clearly a gap in the market for startups looking to improve treatment.
"It's been an under-invested space over the years. In terms of the global healthcare spending, it's not a huge business but what we are seeing is a continual privatisation and growth," says Charlie Kenny, chief executive and cofounder of Salve, an app trying to improve the "overwhelming" experience of IVF by integrating patient data from clinics to hand-hold couples through treatment.
But successful apps will provide scalable solutions that can be used globally, says Kenny, because ultimately "the clinic and patient problems that we're solving are the same regardless of market, be it the US, Australia or Malaysia".