Improving the lives of workers in the gig economy isn't just a political issue — it's also becoming a hot topic for startups.
The latest example is London-based newcomer Jove, an insurtech which has just closed a £600k pre-seed from Fuel Ventures and the heads of Octopus Group.
Serial angel Chris Adelsbach and Evelyn Bourke, ex-boss of Bupa, also joined the round.
Jove is building a bundle of "fit for purpose" insurance products for drivers, freelancers and consultants. It will offer everything from liability to motor to health coverage on a project-by-project basis, embedded automatically into courier apps or partner talent marketplaces like a SaaS product. 
It joins a wave of European fintechs targeting the gig economy, feeding off soaring numbers of freelancers fuelled by job losses during the pandemic. Early winners include Zego — which gives tailored motor insurance to drivers and is now worth over $1bn — and Collective Benefits, which sells employee perks for gig workers.
This isn't the first rodeo for Jove founder Lizhen (Amanda) Cai. Having begun her career in investment banking at Deutsche Bank, she later became an entrepreneur, building a matching platform for contractors which eventually sold to Airswfit, a billion-dollar recruitment firm.
But that business was just the warm-up, she tells Sifted.
"It was an OK exit, but I want to bring Jove way beyond the next level," Cai says.
She adds that her first venture highlighted the gaps that exist in that freelancer industry: "We worked with lots of sharing economy workers... and we found that the majority of the insurance space is not fit for purpose. They need a lot more flexibility, they typically work on a project-by-project or shift-by-shift. There's very limited live, data-pricing happening in the insurance space. The distribution channel is [also] broken."
Jove is set to launch in January with two business partners already signed up. The company says it has built an embedded module that plugs directly into talent marketplaces and fintech apps, making coverage automatic.
The company will begin by offering motor insurance before moving into liability (or business) coverage and health.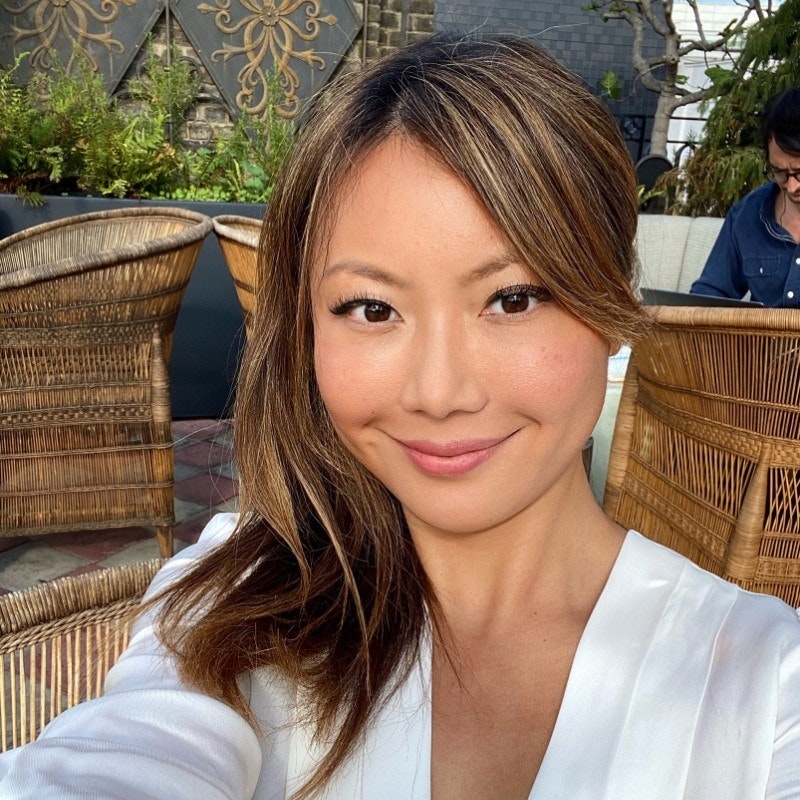 Taking on the competition
Jove will be playing in an increasingly competitive space. But most existing models have very specific focuses or are failing to find the right audiences, according to Cai.
"I thought everyone would know Zego, but none of the [drivers we researched] know Zego. The majority of the taxi-hailing companies have an annual policy," she says.
Instead of individual pricing, Jove wants to offer an embedded solution that allows corporations to have insurance automatically applied.
"We want to offer a master policy to the likes of Bolt," she explains.
That ensures drivers are enrolled from the get-go and priced by the exact minute without any additional documentation.
"One of our main USPs is to detect under-insured drivers and workers instantly and ensure full compliance for companies," Cai says.
Jove may also help with the recent shortage of drivers in major cities by allowing them an easy and cheap onboarding experience. It costs around £3,000 a year for Uber drivers to get rider insurance, which can deter those wanting to work part time.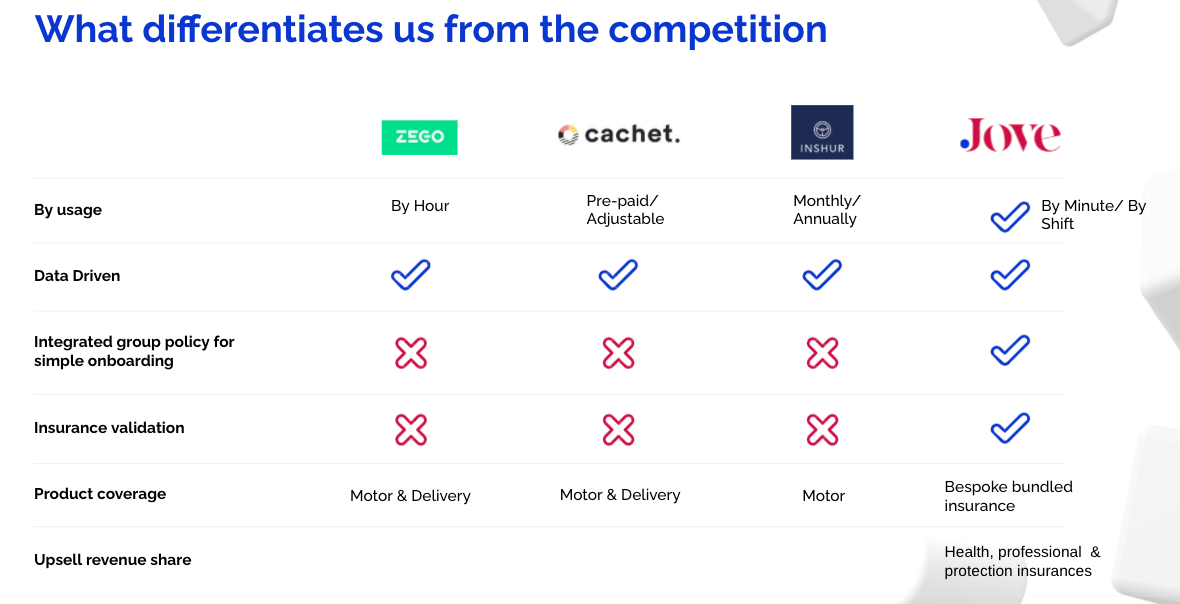 As a fully integrated solution, Jove hopes to build up a rich database so it can price accordingly.
The company also hopes to work with escooter rental firms like Voi to offer them "by-the-minute" insurance. It eventually hopes to cover everyone from freelance IT consultants to journalists.
It will also morph into a B2B2C model — first targeting corporations, before allowing existing customers to buy add-ons. This is similar to the approach introduced by rival Cachet last year.
Female forerunners
Jove is part of a new wave of women-led insurtechs. Other women in the European insurtech space include:
Sofie Quidenus-Wahlforss from omni:us
Megan Bingham-Walker from Anansi
Sam White from Pukka
Louise Birritteri from Pikl
Hedi Mardisoo from Cachet
Notably, Jove got kickstarted with the support of Sie Ventures, a capital platform that supports female founders on their fundraising journey.
Cai, who is the main shareholder and originally from Shanghai, has brought on Duncan Stuart and David Smith as secondary cofounders. The team is now a total of six — although Cai is yet to hire any women as employees.