If you ask the team at HappyOrNot how happy they are today, they would probably push the dark green, big smiley-face button.
The Finnish customer-feedback startup has just raised $25m to supercharge the 9-year-old company's growth in existing markets throughout Europe and the US.
HappyorNot is best known for its consumer satisfaction terminals featuring four smiley-faced buttons. People are invited to press to indicate whether they are 'very happy, happy, unhappy or very unhappy' with a given service. Since launching, the company has collected 1.3bn individual data-points.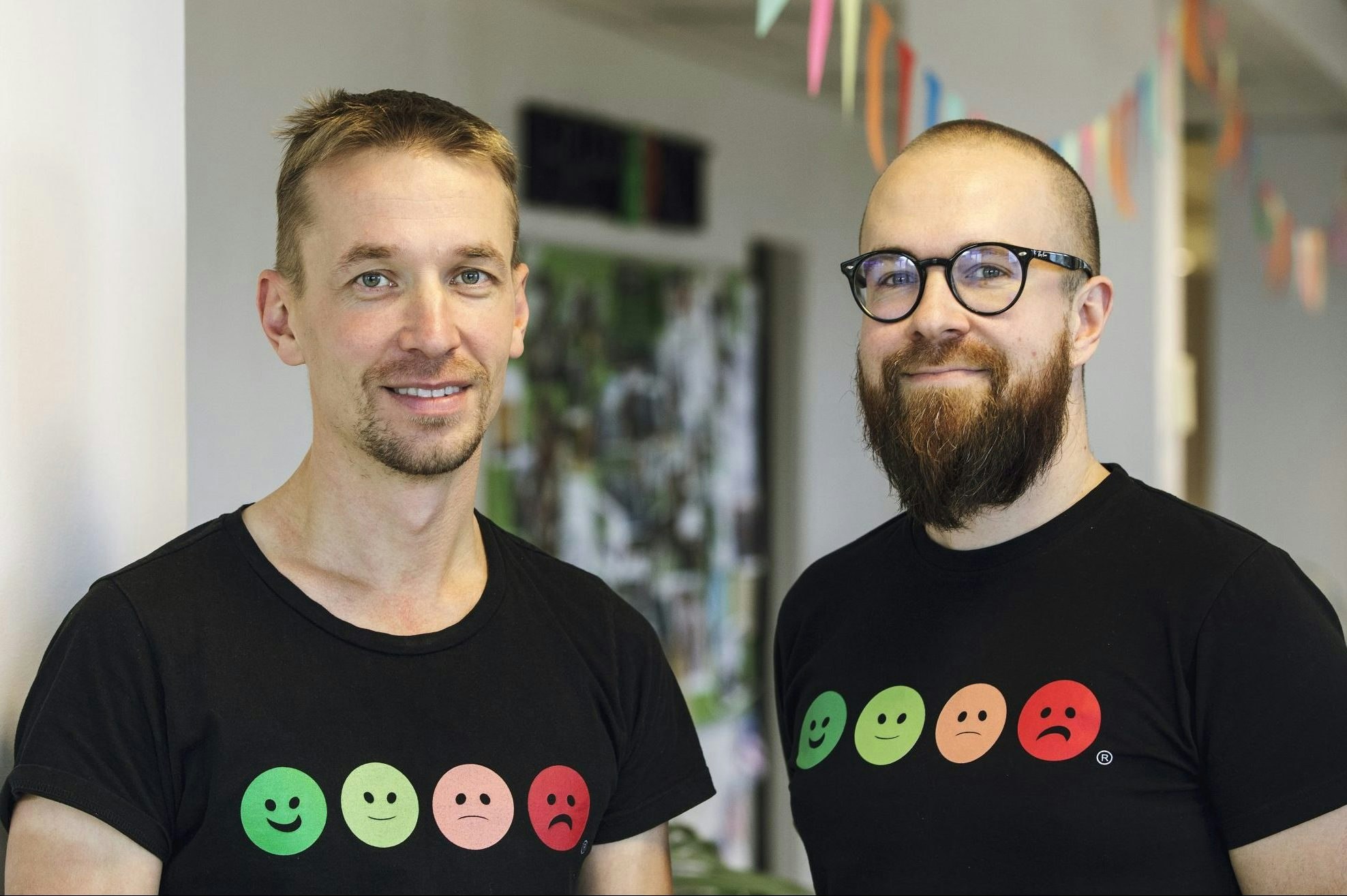 The data retrieved is extremely simple compared, for example, to a customer questionnaire, but it gives companies huge volumes of data about how customers feel about their services at different points in the day.
The colourful smiley faces can now be seen next to exits in shops and supermarkets, airport controls and state hospitals.
The UK airport Heathrow, the Swedish supermarket chain Coop, the American doughnut company Krispy Kreme, the UK's national health service (NHS) and even digital giants such as Netflix and Amazon are among the company's 4,000 customers, spread across 135 countries.
All about the data
But $25m? How much can it cost to produce some colourful buttons? Heikki Väänänen, chief executive and cofounder of HappyorNot, says it is not about the buttons per se.
"This is not a hardware business at all. We have about 1,000 features on the data collection side of the business so we are more about the data and how to analyse it and use it than anything else," Väänänen tells Sifted.
Sifted Newsletters
Sifted Newsletter
3x a week
We tell you what's happening across startup Europe — and why it matters.
While on average 85% of people push the "happy" button on these terminals, the service helps companies identify which of their employees trigger the angry-face response. A New Yorker profile last year illustrated how this works in practice, and how it highlighted staffing issues in European gas stations.
As a result, HappyOrNot initially worried how employees would feel about being constantly rated by their customers. But according to Väänänen, salespeople wanted the feedback.
"Someone told us 'I have been working here for 20 years and I have never known how I have been doing. Now I have the data for the first time ever.'"
Backed by e-commerce specialists
Despite HappyOrNot's customer-base of 4000+, the company is still loss-making, according to Väänänen.
"Right now, basically we are investing in growth. And I think that our investors...well, they wouldn't even allow us to be profitable now."
I think that our investors wouldn't even allow us to be profitable

now.
The company's goal is to reach €100m in revenue within 3-5 years.
Vääneänen says the new funds and expertise of their lead investor, Verdane Capital, should help improve the company's analytics and insights capabilities.
Verdane Capital's portfolio has previously centred on e-commerce companies such as lucrative fashion brand Boozt, Babyshop, second-hand sales site Momox and online food delivery service Mathem.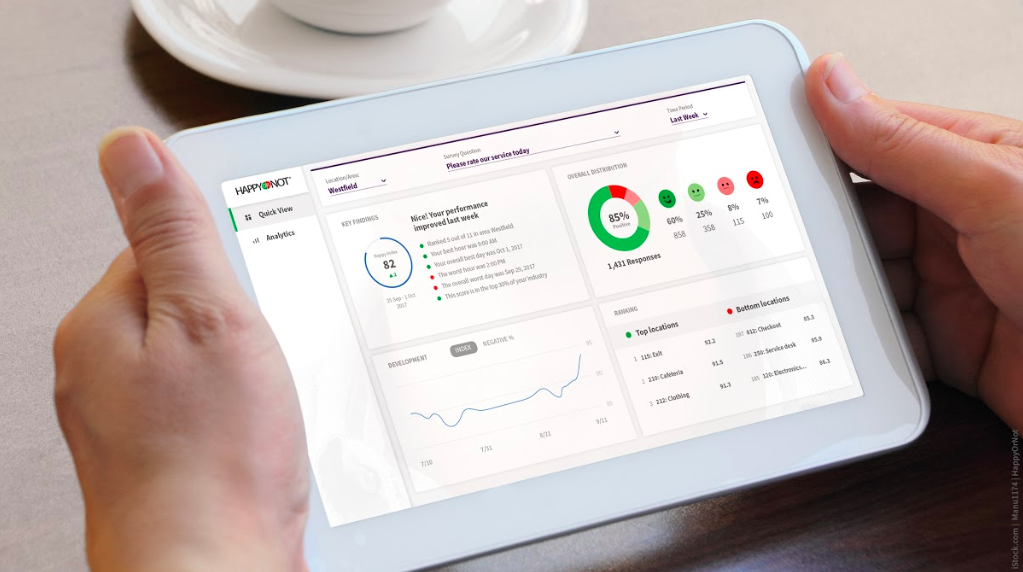 But having raised €560m for its latest fund, the VC has begun looking to other areas of business.
Existing investor, the European venture capital company Northzone, has also participated in the round.
Will these investors be able to push the green button for a potential exit?