Recruiting is harder than ever — but some startups are doing pretty well despite the global talent crunch.
German startups have raised $3bn so far this year, and for those with fresh funding in their pockets growing their teams internationally is a high priority.
So which companies have grown the most in the past 12 months? Sifted has tracked down the 10 fastest-growing startups by team size in the last year, based on data from Dealroom. 
We've focused exclusively on companies that were founded after 2005, that have raised over $50m and that are still VC backed (not acquired or exited). Naturally, these companies all have their headquarters in Germany. 
The results speak to the key trends that have been carried over from 2021: the speedy grocery funding frenzy, the boom in ecommerce and the growth of Amazon aggregators. 
Also notable is that many of the startups on this list are from sectors that Germany is known to be strong for such as manufacturing, deeptech and software-as-a-service (SaaS). 
1. Helsing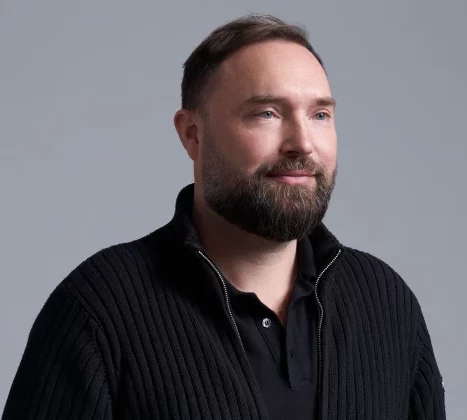 Defence startup Helsing, which provides AI technology for defence and national security, has hired the most. In the last twelve months, Helsing has grown to a headcount of 86 people across its offices in London, Munich and Berlin, increasing by 291%. 
Helsing raised a €102.5m Series A in December 2021 from Prima Materia, the investment firm of Spotify founder Daniel Ek, as part of his pledge to plug €1bn into deeptech "moonshot projects." 
Founded: 2021
HQ: Munich
Total funding: €102m
2. SellerX
SellerX — one of the crew of Amazon aggregator startups that buy small sellers and grow them into bigger brands — is the second fastest growing company in Germany right now in terms of team size.
It's unsurprising: the company became a unicorn in December 2021 after raising a whopping €442.5m just four months after it raised €100m. 
It also helps that investors are going crazy for these startups. In September 2021, they pumped $1.1bn into the sector in Europe in a single day. 
There are now 321 people working at SellerX across its locations in Germany, the UK and the US. That's a 273% increase on the figure since March last year.
Founded: August 2020
HQ: Berlin
Total funding: $411m
3. Razor
Razor is another Amazon aggregator that has snaffled significant funding. In December 2021, the company raised $125m of equity funding in a Series B round that pushed the company past a $1bn valuation around the same time as SellerX.  
Razor has been on a hiring spree too. In the last year it's grown to 321 employees, an increase of 222%.
Founded: August 2020
HQ: Berlin
Total funding: $163m
4. Branded
Surely not another Amazon aggregator? That's right, Branded is another startup buying and scaling smaller ecommerce businesses on Amazon. And it's also received a fair amount of funding. Last February, Branded picked up $150m in a round led by Target Global.
Now, the Berlin-based company has 237 employees. That's a 212% increase on the figure since March last year.
Founded: October 2020
HQ: Berlin
Total funding: $150m
5. T-knife
T-knife is a biotech company developing tumour-specific T cell receptor therapies to treat cancer. The company is a spinoff from two Berlin-based institutions: the Max Delbrück Center for Molecular Medicine and the Charité  hospital.
Since its founding in 2018, T-knife has picked up $183m in funding. Most recently, it raised a Series B round of $110m in August 2021, and it's been using the cash to expand its team.
Today, T-knife has 75 employees, up from 25 in March 2021.
Founded: 2018
HQ: Berlin
Total funding: $183m
6. Gorillas
Speedy grocery delivery startup Gorillas has been an investor sweetheart since its founding in March 2020. Within nine months of launch, it became a unicorn — a feat no other German startup has achieved so quickly.
Since then, Gorillas has expanded like crazy: setting up shop in eight European countries, as well as New York City, acquiring a French grocery startup, and even launching a record label for its employees and budding DJs.
Advertisements for rider and HQ roles are plastered over the streets of Berlin, as well as on LinkedIn.
The company has grown to 3,245 employees across all its locations, increasing its headcount by 181% in the last 12 months. 
Founded: March 2020
HQ: Berlin
Total funding: $1.3bn
7. Xentral
SaaS startup Xentral has developed an ERP (enterprise resource planning) software which basically bundles all business processes centrally in one place, such as ecommerce, production, fulfilment and accounting.
Its solution has caught the eye of prominent investors too: last year, it raised $20m in Series A funding from Sequoia Capital and Visionaries Club, which was followed up by a $75m Series B round led by Target Global and Meritech, as well as existing investors. 
Now, the southern German business has 200 employees, a growth of 122% since March last year.
Founded: 2008
HQ: Augsburg
Total funding: $95m
8. Leapsome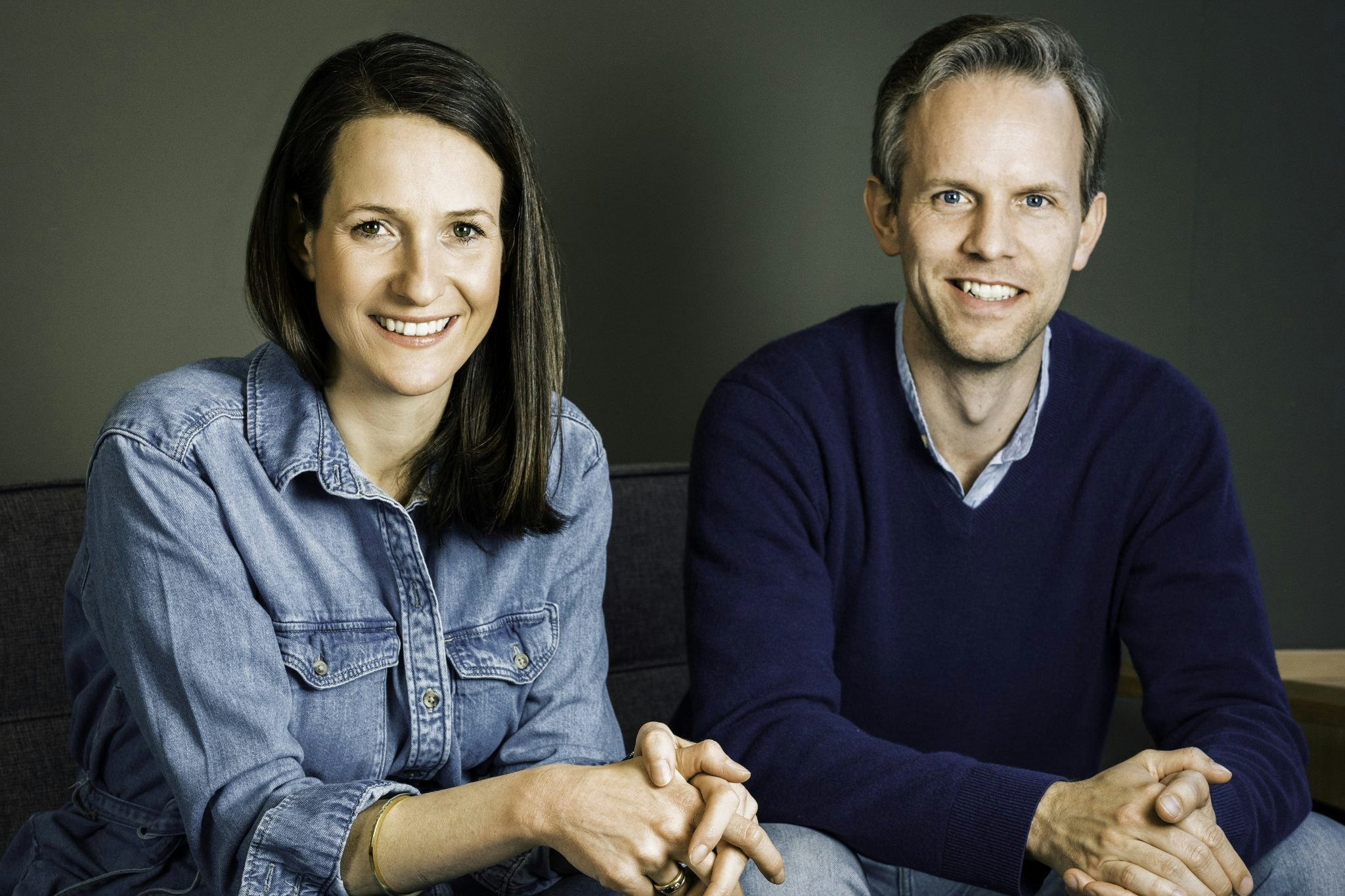 Leapsome is a people enablement platform designed for feedback, goal-setting, employee engagement and training. The idea is to help companies manage a lot of the HR tasks around internal feedback and learning so they're better able to retain talent. 
The company bootstrapped for the first five years of its life, until it raised its first ever VC capital in March this year: a Series A round of $60m. 
Currently, it has 74 employees, a growth of 139% since March last year.
Founded: 2016
HQ: Berlin
Total funding: $60m
9. CoachHub
Digital coaching platform CoachHub is one of the big benefactors of the coronavirus. As offices shut down and countries across Europe went into lockdown, training and personal development went almost completely digital — and the market for these services exploded.
Against this backdrop, CoachHub picked up $80m in Series B funding in September 2021, and grew its headcount.
There are now 977 people working at CoachHub across its 17 locations in Europe, the US, Singapore and Australia. That's a 130% increase on the figure since March last year.
Founded: 2018
HQ: Berlin
Total funding: $131m
10. Taxdoo
Last on our list is Taxdoo, a Hamburg-based platform that automates international VAT compliance for online retailers.
It recently raised a €64m Series B round from prominent investors such as Accel, Tiger Global and Visionaries Club to expand its financial tools for ecommerce companies.
Today the company has 222 employees, and has grown its headcount by 122% in the last year. 
Founded: 2016
HQ: Hamburg
Total funding: $89.8m