The fashion industry has a big old carbon footprint. Renting, rather than buying, clothes could be one way to reduce it.
Doubling the number of times an item is worn can reduce its carbon emissions by 44%. But if five people lease the same garment it results in a more than 70% reduction in CO₂ emissions compared to them each buying the item — even when taking into account washing and shipping the item.
Over in the US, now well known startups like Rent the Runway have been helping consumers rent fashion for years. In Europe, other clothes leasing platforms like the UK's By Rotation and Spain's La Más Mona have also been helping the concept go mainstream.
Now, in a bid to stay ahead of consumers' demands for more eco-friendly ways to shop, big retailers want in on the world's $1.26bn fashion rental market. And a growing collection of startups are launching white label services to help them manage the complex process of returning, washing, dry cleaning, repairing and reshipping clothing — while appearing to consumers as if they are running the show. 
But what's in it for retailers — and will enough of them be brave enough to bite?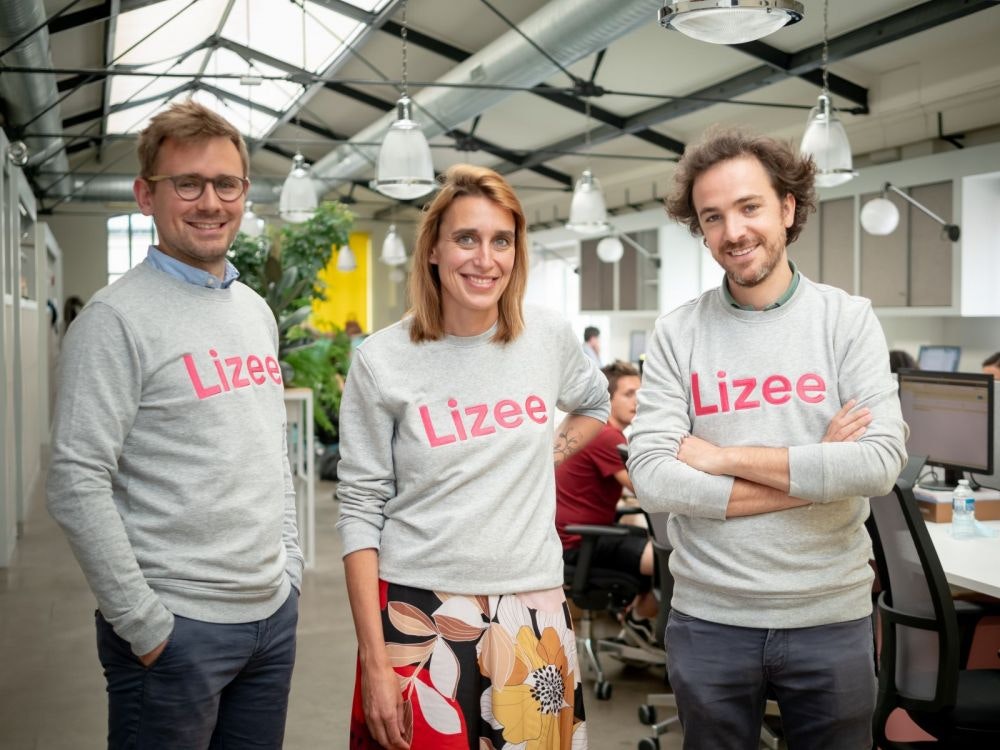 On the runway
In April, the UK's first white label fashion rental platform, Zoa, launched. It provides a full suite of services for brands, from warehousing and reverse logistics to figuring out what to do with a garment once it becomes too threadbare to continue renting.
Founder Isabella West decided to launch Zoa after receiving some blunt news from the fashion brands she was trying to bring onboard to her fashion rental platform Hirestreet.
Big brands were only ever going to use us to test the

market.
"These retailers said to us, 'Look, rental is on our roadmap. But for us to do it at scale, we need to do it ourselves'," she recalls. "We were basically being told that our business model was capped. Big brands were only ever going to use us to test the market."
She knew how difficult it was to create an ecommerce platform to manage stock going out and coming back — before Hirestreet decided to build its own tech stack, West says it had at least 40 WordPress plugins installed. "God forbid any one of them upgraded overnight."
Sifted Newsletters
Climate Tech
Every Thursday
The green transition is underway — meet the startups driving it.
It made sense, therefore, to package the software as something retail brands could use. Zoa charges brands a commission depending on how many parts of the rental service a brand wants it to take care of; at a minimum, all a brand has to do is market the fact it's now offering rental to customers. 
Zoa has so far signed up two menswear retailers to the platform — Rathbones Tailor and Cameron Ross. It also works with ReBOUND Returns, a UK-based reverse logistics provider.
In the same month that Zoa launched, US startup CaaStle launched its rental software in the UK in partnership with men's suit maker Moss Bros. A few weeks later, in France, athleisure giant Adidas launched a new technical sportswear rental platform called Infinite Play Rental, using software from Paris-based startup Lizee. 
Lizee, which has been trialling its tech with French sports retailer Decathlon since 2018, takes a slightly different approach to Zoa. It doesn't manage its own warehouses — instead, Lizee provides tech to both retailers and logistics providers, who scan RFID tags to receive instructions on how to repair, clean or pack a garment. 
What retailers love about rental
Rental is a compelling proposition for retailers, enabling them to massively increase profit margins on individual products.
According to Lizee, while a retailer might be able to earn, say, €100 on a €120 jacket, if it were rented eight times at a third of the price, they could make as much as €300.
We've got 60% of customers looking to be more sustainable in their purchasing

decisions
Convincing big retailers to get on board would also unlock a huge opportunity for the rental SaaS providers: retail experts estimate that by 2030, as much as 20% of the fashion industry's revenues will be driven by circular models. In Europe alone, fashion is a $413bn market.
Zoa's West says there are other proof points that should support the growth of the fashion rental market. "If we look at the external factors — we've got 60% of customers looking to be more sustainable in their purchasing decisions, we've seen a 36% growth in the move to online [shopping], which benefits rental, and then we've got a 250% forecasted boom in events."
By opting into a SaaS solution, rather than selling clothing off to a rental platform, brands can not only continue to own the relationship with their customers, but they can learn new things about the products they sell and the materials they use. 
Lizee cofounder Anna Balez says that through the washing and refurbishment process, the startup can understand "in two months what a brand learns in two years" about their products — "because they are waiting for feedback [from customers] or from factories that don't collect the data". When a pillow goes through Lizee's platform, for example, data points like how long it takes to get it in and out of its case, and how easy the case is to iron, can be tracked.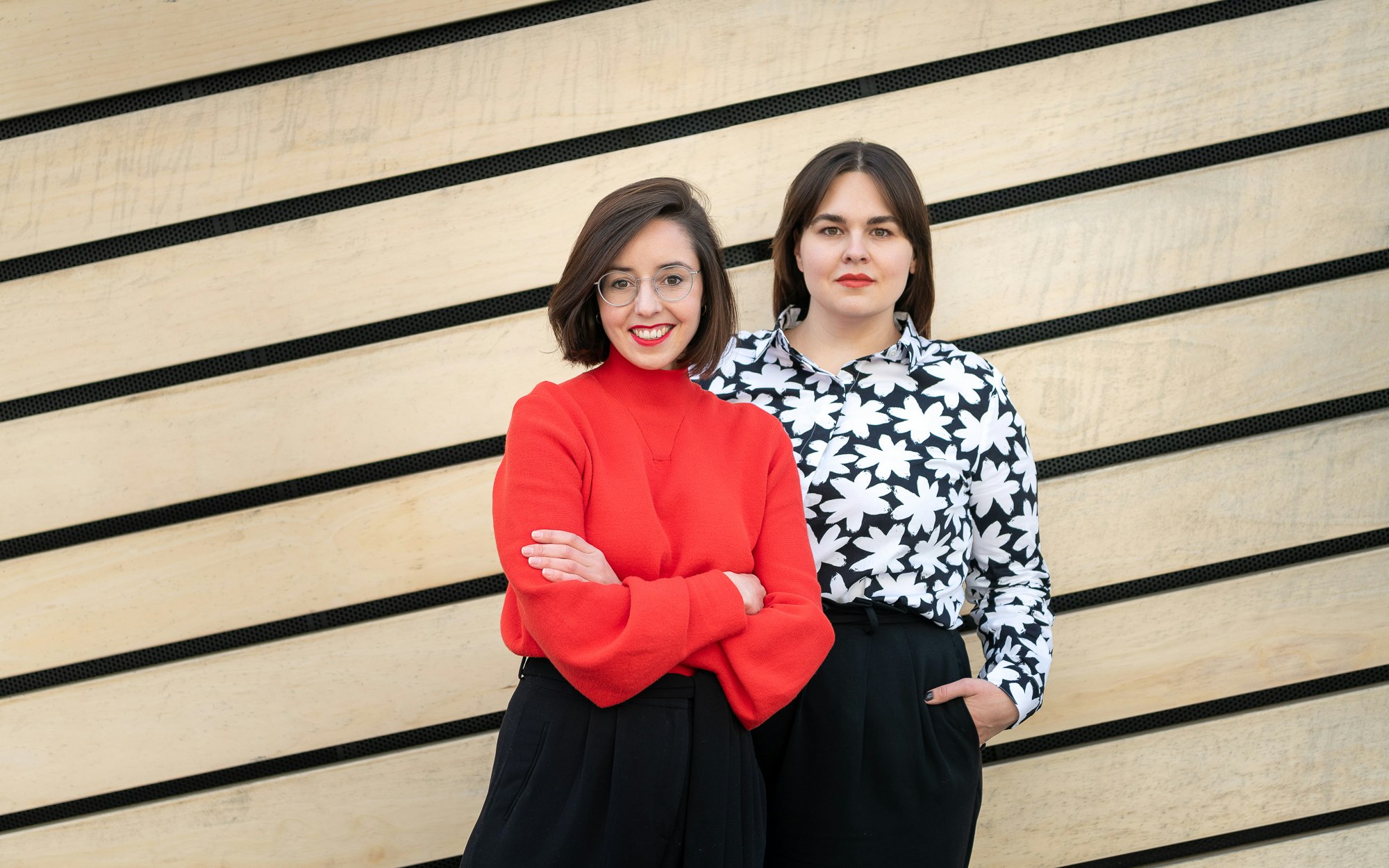 Getting retailers ready
Still, while rental might make a lot of sense for big brands to get on board with, it's going to take some time to convince them.
The founders of German fashion rental platform Unown, who also run a B2B platform called Leasing For Good, say that right now the adoption rates aren't high enough among big brands for them to put all their efforts into the SaaS platform. "It [still] entails a lot of set-up — you have a whole new dimension of quality control, a completely different way of thinking about merchandise and planning, [and] you need different software solutions," Unown's cofounder Linda Ahrens says.
"I talk to brands and I only get 'This is too much for us right now'."
Because it has a customer-facing platform too, Unown can provide the proof points to brands that will hopefully speed up wider adoption in the future.
We're convinced that there's going to be a second wave

— rental.
"When we looked into the market, our finding was that brands and retailers are not ready yet to adopt rental at scale," Ahrens says. "We see a lot of them adopting resale, and this is going to be the first wave of [the] circular and secondary fashion markets. We're convinced that there's going to be a second wave — rental."
Current pressures may help to speed up adoption. The pandemic has left retailers with piles of stock that is quickly going out of style. "This makes them more open to new models," says Ahrens.
Lizee's Balez says that while some forward thinking retailers — like Decathlon and Adidas —  are getting on board, it won't be until Gen Zers are taking up CEO roles that a wholesale shift towards rental will happen. "If we had people from 25 years old as the CEOs of the main retail brands, it would change like this," she says, clicking her fingers. "We have this problem of understanding. The [current generation of CEOs] grew up in a world where you become someone because you possess something."
Sarah Drumm covers sustainability at Sifted, and heads up our new sustainability-focused newsletter Sustain. You can sign up here. She tweets from @sarah_drumm
Correction: A previous version of this piece overestimated that by 2025, 20% of the fashion industry's revenues could be driven by rentals. This figure has been updated to say that by 2030, 20% of the fashion industry's revenues could be driven by circular models.