This is part two of a four-part series on the future of fashion, exclusively for Sifted members. Part one, on the startups making the industry more sustainable, can be found here.
Last week, Paris-based designer Nicolas Romero sold two pairs of virtual sneakers for the equivalent of $70k in cryptocurrency. Now he's creating an online marketplace, called Futures Factory, to sell more — and prices like these, for a fashion item no one can wear in real life, are not uncommon.
Old-school fashion labels are also dipping their toes in. In early October, Dolce & Gabbana auctioned off $6m worth of digital fashion items, alongside some actual couture.
"People like to express themselves in the physical world and they'll do the same in the virtual world. I think in a few years, when the tech barriers come down, it will be very normal for people to wear their favourite designers online," Romero says. The designer has raised $2.5m for his Futures Factory vision from investors including Seedcamp, Stride, Kima Ventures and RTP Global.
The gamechanger is the arrival of the non-fungible token, or NFT— digital files created using blockchain computer code which give people ownership rights over digital assets. All of a sudden it has become possible to own digital items exclusively, the way you can physical items. NFTs are already popular in art, music and sports and the fashion industry is now adopting them too. 
In the eyes of a new breed of fashionista and collector, NFTs represent "a better sense of security" for their

IP
Scottish fashion entrepreneur Karinna Nobbs, for example, cofounded an NFT marketplace for clothes called The Dematerialised — the "digital department store of your dreams" — on the Lukso blockchain.
In the eyes of a new breed of fashionista and collector, NFTs represent "a better sense of security" for their intellectual property, according to Nobbs.
"I fell in love with this world after I saw the first digital dress by the Fabricant," she said, referring to a digital fashion house in Amsterdam that creates one-of-a-kind virtual dresses. "I got my crypto wallet and bought my first NFT a year and a half ago."
Sifted Newsletters
Sifted Newsletter
3x a week
We tell you what's happening across startup Europe — and why it matters.
"NFTs are maybe the great innovation in the blockchain space," said John Egan, chief executive of L'Atelier, the foresight subsidiary of the French BNP Paribas banking group. "They're misunderstood and are to art and fashion what share certificates were to early gold prospectors. For the first time, they allow for the ownership of digital assets — that's extraordinary. They're a systemic change."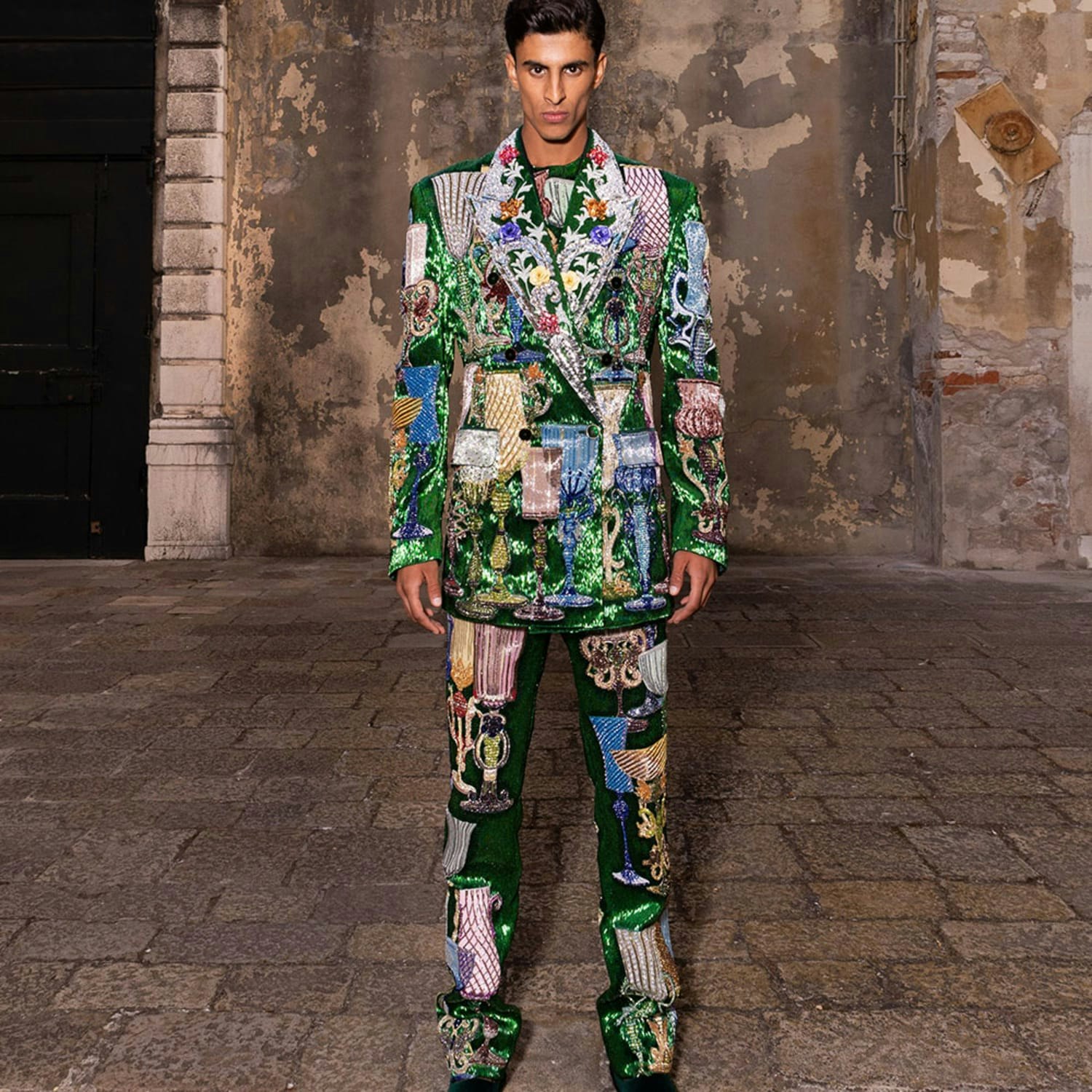 Not everyone is convinced
The real world value of NFTs, however, remains disputed. Moin Roberts-Islam, technology development manager at the Fashion Innovation Agency at London College of Fashion, creates cutting-edge digital works — but he doesn't like NFTs. "I've not yet seen an NFT that needed to be an NFT. You don't need your work to be minted on the blockchain," he says.
To artificially assert some kind of level of scarcity is

meaningless
He argues that NFTs create "derived exclusivity and scarcity. To artificially assert some kind of level of scarcity is meaningless."
He agrees with the recent viral tweetstorm which likened NFTs to the companies that offer, for a fee, to assign a person's name to a star. "Your experience of 'owning a star' is not real or exclusive and it's the same with NFTs," Roberts-Islam said.
'Buy a Damien Hirst NFT, own a Damien Hirst'
Luxury brands are watching the nascent NFT space but few are rushing in. According to an executive at a top fashion house in London: "We're still very much focused on selling physical clothes. We're going to watch NFTs unfold."
The big labels that are experimenting with NFTs usually look for outside expertise to help break into the market.
"Every time someone has a successful NFT, my inbox blows up. Everybody's watching everybody else and their numbers," says Nobbs. Her site features an NFT collaboration — or what Gen Zers call a "drop" — with Karl Lagerfeld, the fashion house.
Luxury brands, Roberts-Islam says, are "sceptical — they're flirting with NFTs in games, or in other siloed, regulated spaces. They want well-trodden paths, not the big, bad, unregulated NFT wild west."
One tweet from Elon Musk, your NFT is worth £200k; another tweet it's worth

nothing
Fashion houses don't want to risk getting burnt in a speculative frenzy. "Why take the chance of putting out something and it plummets in value? They don't want to risk losing face. Luxury brands want to know that the value of their goods only goes up and you can't guarantee that with NFTs. One tweet from Elon Musk, your NFT is worth £200k; another tweet it's worth nothing," he adds.
There's only one copy of any NFT but that's no guarantee it'll keep its value; likely, many won't.
Roberts-Islam is one of the NFT sceptics who regard the scene as a 21st-century version of tulip mania. "Take these meta pigeons. Who will remember that meta pigeon; no way they're going to hold value in 10 years. Niche collectible markets drop off — so you see people flipping their NFTs as quickly as they can.
"As soon as hype is gone, so is the value," he says. "Someone at the bottom of the pile will be left with an NFT pigeon that no one else wants and they'll want their £50k back."
Others are more optimistic about where NFTs are headed. "There is a lot of trash in the space that will be swept away; but there are also some very significant players that will still be around 20 or 30 years into the future," says Egan from L'Atelier.
And big names in the offline world will command high prices in the NFT world, says J Harry Edmiston, London-based photographer and filmmaker. "If you buy a Damien Hirst NFT, irrespective of where the price of Ethereum goes, you still own a Damien Hirst. His name is an investment buffer."
Risks, downsides
NFT fashion also comes with a hefty environmental cost. Ironically, one of the reasons Nobbs went into digital fashion was because she was worried about the carbon footprint of the real-life fashion industry. 
"I would say one of the reasons I've gone big on digital fashion is because physical fashion is a huge [carbon] emitter," she adds.
But running the Ethereum blockchain, which many NFTs sit on, requires vast amounts of energy, roughly the same amount a year as Ireland by one estimate. "That's a huge carbon footprint for the [900k] or so people in the world with active [Ethereum] crypto wallets," says Roberts-Islam. 
Legal grey areas
Add to that are both the legal risks and the risks of your NFTs being hacked. If some blockchains ever disappear, the links to NFTs they host might also vanish.
If someone rips off your NFT design, it's not clear what you can do about it. "There's little recourse; who's going to bail you out?" asks Roberts-Islam. Meanwhile, if an NFT infringes someone's copyright, it can be very difficult to remove from the blockchain, says Jetse Sprey, chief legal counsel for Europechain, a blockchain services provider.
"The tech being what it is, with nodes spread out all over the globe, who do you go to block the further spread of your IP? It's pretty difficult to delete infringing files. You may have to write to multiple block producers. It's totally new and a lot of effort," Sprey adds. 
Sometimes I find it hard to sleep at night, I'm that excited about the potential

here
US courts are only now beginning to grapple with the grey areas, after seeing a flurry of lawsuits involving NFTs in recent months.
The most-watched legal battle involves US record label Roc-A-Fella, which is suing its cofounder Damon Dash to stop him from auctioning off the copyright to Reasonable Doubt, the debut album of the company's fellow cofounder Jay-Z, as an NFT. Roc-A-Fella says that while Dash holds a one-third stake in the company, it owns the album and he has no legal right to sell it as an NFT. 
Invention of the loom
Potentially the most interesting thing, about NFTs, argues Egan, is that they should be able to evolve and react to real-world events.
"In some ways, the collectibles markets are some of the most banal use cases we can see for NFTs. Given that these are programmable assets, you can create underlying royalties infrastructure, which changes the business model of selling completely," he says. Creators can attach a royalty agreement to their NFTs, entitling them to a cut of the profits every time their assets change hands. 
"And what if, in the world of NFT fashion, your avatar would update automatically every year; the clothes could change colour, depending on the style of the season.
"The fashion industry is actually way behind on this concept. It's like the loom has been created and you have all these people saying it's a fad," Egan said.
NFT 'spaghetti junction'
Nobbs, who lives in Ibiza, admits she has fallen hard for NFTs. "Sometimes I find it hard to sleep at night, I'm that excited about the potential here," she says. 
Among the items for sale on the site, which is in the process of raising seed investment, is the metallic sweatshirt called the Hexjerzo — only 1,212 of these were released at a cost of €121.21 each (the site accepts both cryptocurrencies and normal currency as payment).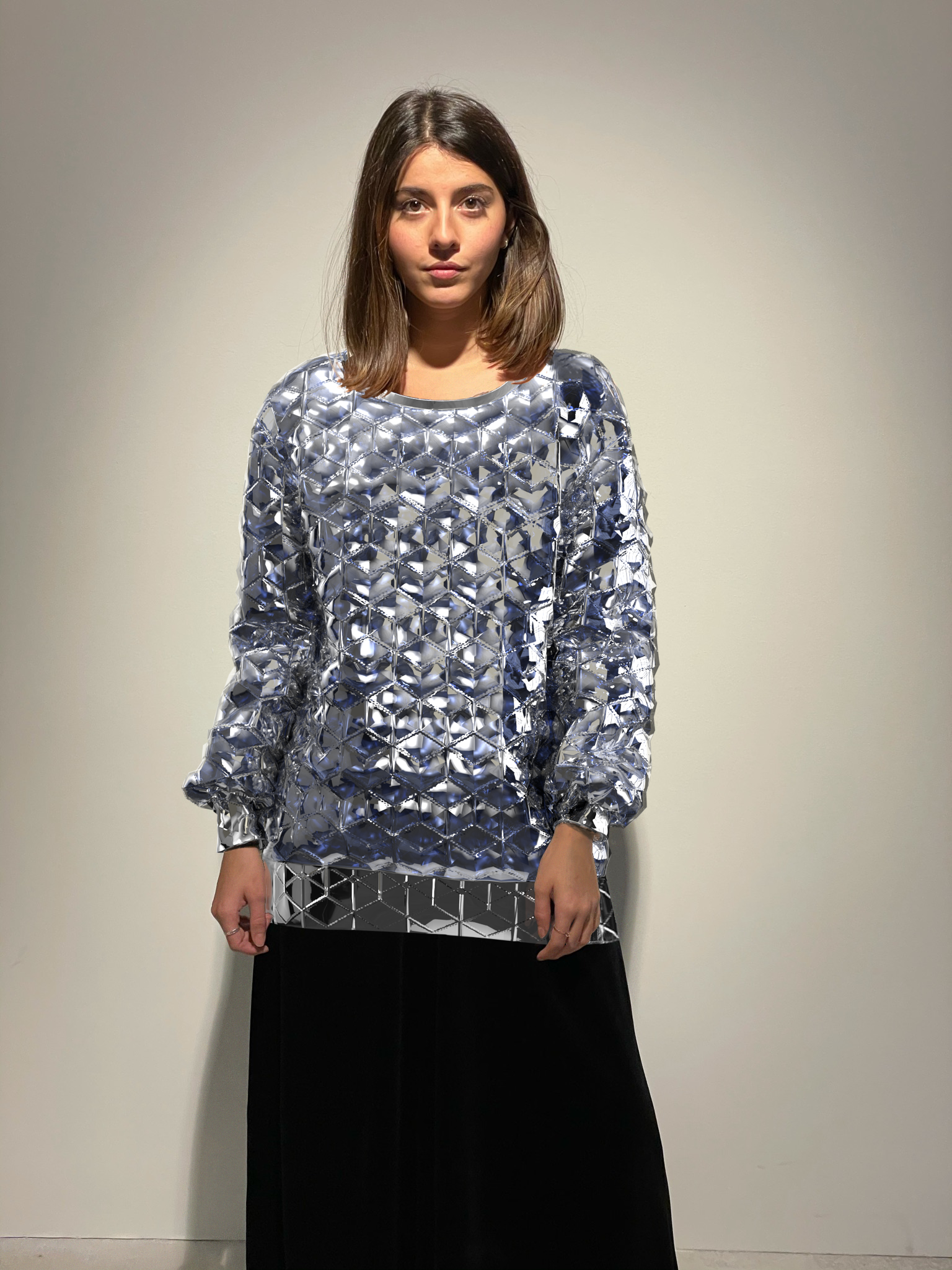 Nobbs now spends as much money on virtual clothing as she does on her physical wardrobe. 
The fashion entrepreneur created a concept store called Hot Second in London's Shoreditch in 2019 where people could exchange physical goods for virtual goods through "a magic mirror". 
When I get my mum to mint an NFT, I can

retire.
Today, the world's biggest marketplace for NFTs is OpenSea, which sits on the Ethereum network. But taking your NFT from one virtual world to another is difficult — "Portability is maybe five years away," Nobbs says.
She says the NFT scene is difficult to break into at first, and involves navigating a "spaghetti junction of blockchains, with new platforms popping up almost every week".
"One of our main goals is to welcome the uninitiated. When I get my mum to mint an NFT, I can retire."