With offices in Nairobi and Abidjan, roots in Paris, and research and development labs in Rennes and Brussels, Famoco is uniquely placed to bridge the gap in the world of payments between Europe and Africa.
The ten-year-old startup — which makes hand-held devices which can be used for payments, identity checks and scanning merchandise along a logistics route — has already deployed 250,000 of its terminals, most of which are in Africa. 
The French startup, which on Friday announced that it has won €20m financing from the European Investment Bank, says it now wants to bring what it has learnt about innovation in payments in Africa back to Europe.
The major innovations that will define payments tomorrow are coming from

Africa.
"The major innovations that will define payments tomorrow are coming from Africa," Famoco cofounder and chief executive Lionel Baraban said in an interview. "We want to be a part of that, as well as bring some of that forward-thinking back with us to Europe."
Baraban is getting inspiration from innovation big and small in Africa. He cites use cases ranging from sophisticated dematerialised payment systems used for harvest accounting in agriculture, to simple services like replacing small change with digital credit in shops.
"Airtight Android"
The company makes money from selling its terminals and the software that goes with it. Its strategy is to deploy a wide network of secured terminals to create applications on top of, for businesses that want to protect their data.
In fact, Famoco's sales pitch isn't so much about the terminals themselves, but rather about a tweaked version of Android. The modified operating service (OS) makes all layers of data, including metadata —a timestamp for a transaction for instance — inaccessible and untraceable, even to Android-maker Google, according to the company.
"We make an airtight Android," Baraban says. "We take power away from the operating system makers by taking away their all-knowing access to data. That answers security needs and leaves room for targeted use of data for specific new services."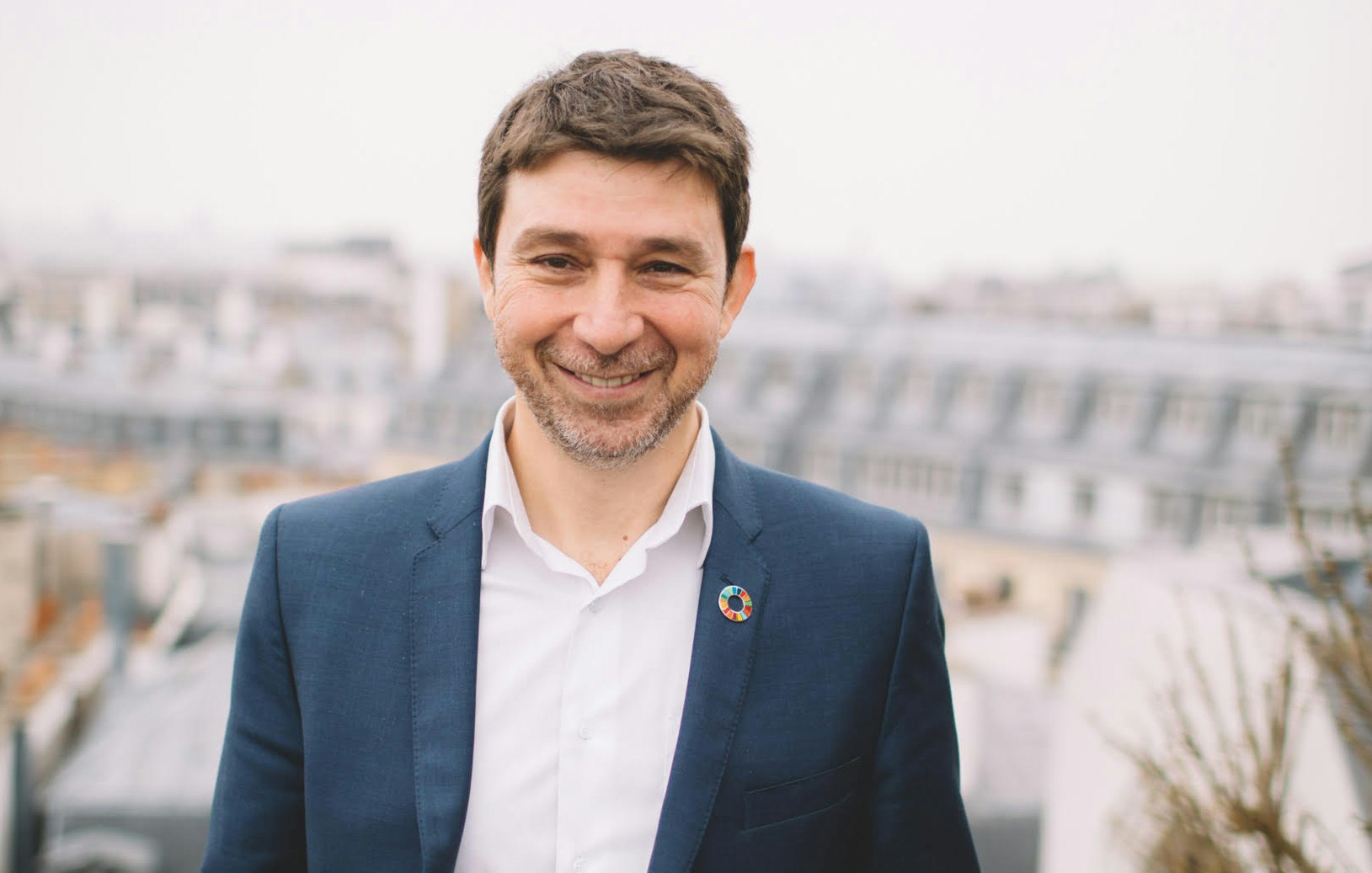 Customers range from AliPay in France, for payments services aimed at Chinese tourists and expats, to public buses in Toronto. In Africa clients include telecoms carriers like Orange, organisations including the United Nations (UN) and businesses in agriculture or commerce.
For the UN Famoco has worked on making digital food stamps, kind of like a credit card. In that case, keeping data away from prying eyes on who gets the card and where it's being used is part of protecting refugees — data could otherwise reveal the location of a refugee camp to an unfriendly government for instance.
French pitch
Famoco started out in 2010 developing devices to work with the then-emerging contactless near-field communication (NFC) technology. It went through two years of research and development and launched a product in 2012, adding technologies and pivoting its business towards secure terminals. 
Two years in, the company had expanded into 40 countries and was making more than €1m in sales, according to Baraban. Sales have practically doubled each year since. 
Data protection, security and identity — all those are harder to pitch if you're American, Russian or

Chinese.
"France has a specific position on data protection, security and identity — all those are harder to pitch if you're American, Russian or Chinese," said Baraban. "It's something Africa, India are attentive to."
Famoco has 100 employees and is planning to hire as many as 30 more in 2020.
To finance its international expansion and research and development, the company has so far raised €25m from investors including French bank BNP Paribas, venture capital fund Idinvest, train operator SNCF, and France-backed financier Bpifrance. 
The latest round, unveiled today, from the European Investment Bank, is the company's fifth. It's planning to use the funds for research and development and commercial deployment.
"The timing is important for payments innovation today," said Baraban. "If we can be number one in Africa, we have a shot at becoming a natural partner there to the Visas and Mastercards of this world, and that's definitely good."