No VC firm wants a reputation from startups as a "fly in, fly out" investor who doesn't truly get to know each European market they invest in. One of the best ways to signal a deep-seated commitment to a region is to open an office and expand into that territory.
This is especially relevant in Europe, where the market is far from homogenous. A recent study by Europe-wide VC Speedinvest found 87% of investors believe that the continent is a fragmented ecosystem. For VC firms active in Europe, there are multiple regulatory regimes that they need to understand and operate within, each complete with its own cultures and customs.
Whether you're a Silicon Valley VC looking to back European startups across the pond, a London VC looking to access continental Europe or a pan-European VC looking to further entrench yourself, the case for opening local offices is a strong one. This is reflected in the growing number of US VCs making their way over to Europe.
Deciding to open the office, however, is the easy bit. How firms make sure they embed themselves in the market, hire the right people, gain traction and eventually increase deal flow is another story. Sifted spoke to VCs at Atomico, Speedinvest and Sapphire Ventures who have done just that to find out what you need to consider.  
Choosing a city for your new VC office
There's no one-size-fits-all rule for choosing the city for your next office, as it will depend on factors such as existing offices and geographic coverage, investment stage and sector focus. 
For Andreas Weiskam, partner and cofounder of American VC firm Sapphire Ventures, a new office has to reflect your firm's investment strategy. Discussing the opening of its London base, he says that "very early on, we developed a thesis to help companies with scaling, execution and internationalisation into the biggest market: the US. Two years ago when we launched our first office here our plan was to help companies with that next step."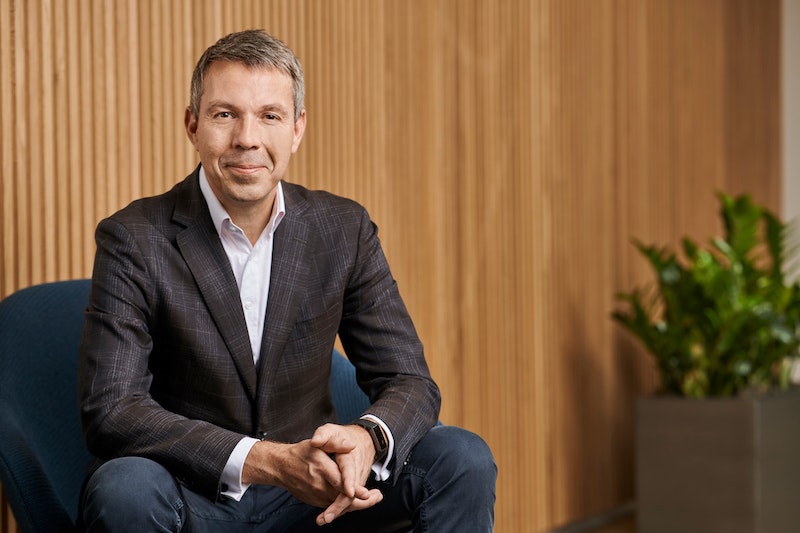 You also have to follow the market. Andreas Schwarzenbrunner, a partner at Speedinvest, tells Sifted that opening a Paris office made sense because of a spike in activity. "We saw an uptick in deal flow in Paris. We saw some great entrepreneurs and momentum in the French ecosystem. There was a really good dynamic beginning in 2018," he says. 
Getting the ball rolling — the crucial first hire
For Schwarzenbrunner at Speedinvest — which also has an office in London — the key is to hire someone local who's motivated to build their life in the city you choose. "Local does not mean the same nationality, but someone who sees this city as their home," he says. From there, it's important to then add an existing senior employee from the main office, "who can bring the firm's DNA with them".
London-based VC Atomico recently opened offices in Stockholm, Paris and Berlin. Partner Andreas Helbig — who was involved in the Stockholm move — emphasises the importance of a first hire having local experience. Although for him they shouldn't be an external hire, but ideally an existing partner. With both Atomico's Paris and Berlin office openings, London-based partners who were from these cities were chosen to head up the move. "They were interested in spending some time back in their home regions, and so we sent them back. This really helped because they know the organisation incredibly well," Helbig says.
Beyond local and company experience, you also need someone to lead the new office who's skilled at networking, building relationships and putting down roots for the firm in the new city.  
Weiskam cofounded Sapphire Ventures in 2006, and has been based in London for 10 years, heading up Sapphire's operations in Europe. When the firm officially opened its UK office in 2021, Andreas was responsible for overseeing it. Despite focusing primarily on the US market, the firm's European roots meant it had also invested in a number of European startups, something the London office looked to build on. Weiskam describes the role as akin to a "travelling salesman", roving between London, Berlin, Paris, Stockholm and Barcelona. "I was building the connections, building a pipeline of companies that we were interested in and building the relationships with more early-stage VCs," he says. 
He wasn't the only VC Sifted spoke to that emphasised the entrepreneurial zeal needed in your first hire. Schwarzenbrunner recommends they be "outgoing and well-connected in the local ecosystem" while Helbig adds that while they should perhaps possess stronger relationship building skills, "there's a 98% overlap of what we would be looking for in a role in London [its HQ]". He points out that ultimately Atomico is looking for "full-time investors who we hope to eventually go to partners", regardless of whether that be in London or Stockholm.
Although no firm had fixed rules, it's common practice that once there's a critical mass of five or six people in a new office, hiring can proceed on a purely local basis. 
A new office must be a continuation of your VC's culture, not a carte blanche 
All three VCs say that wherever you choose to open a new office it needs to be a coherent continuation of the firm's approach, culture and strategy. This applies to every aspect of the work: from hiring and investment strategy to geographical focus.
"We've been to these new regions super often, and had already spent so much time on the ground," Helbig says of Atomico's new office locations. "But the office really manifests that we are taking these regions seriously." He points out that "if you have zero ties to a region, [opening] an office isn't necessarily going to change that", recommending you invest a significant amount of time visiting a region before committing to opening an office.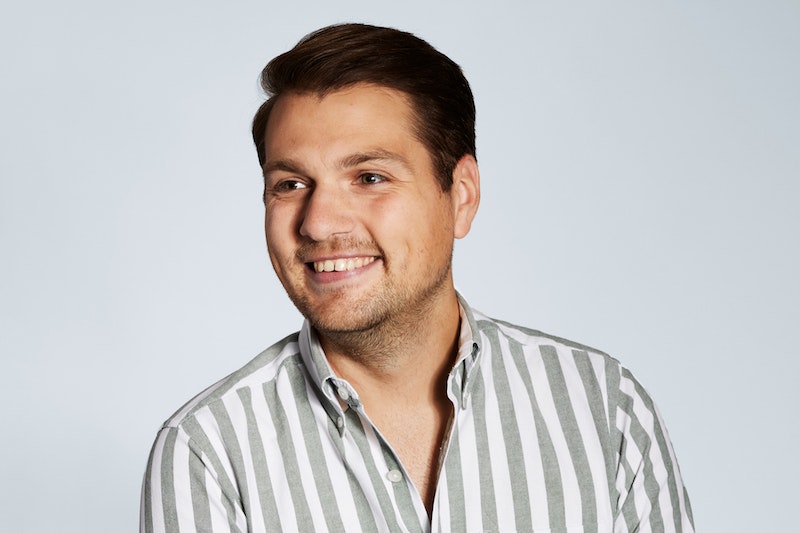 Weiskam says that it was crucial that Sapphire Ventures' London office had the same distinctive investment strategy the firm had developed in the US. In principle this meant not hiring local partners or anyone at a senior level, but instead bringing in new hires as VPs or associates who could grow their careers while being molded by the firm's culture. 
He also makes it clear that "it's hard to scale [an office's deal flow] by bringing in people from the outside", given the difficulty of getting to know your colleagues — and therefore embodying the firm's approach — over Zoom.
Building culture in each new office is a non-negotiable, Schwarzenbrunner says, explaining that Speedinvest's Paris office was "a one-woman show for a while, and with all the lockdowns I think it was very hard for her. We've taken a lot of learnings for future offices: ideally that you have a critical mass of three or four people so that there's a bit of an office culture." 
That office culture should traverse offices too, Weiskam says. Sapphire Ventures' offices stay in regular contact through weekly partner meetings and regular team trips between offices. Atomico is the same, says Helbig, with London-based partners regularly spending time in the other European offices.
How to gain momentum, build trust and expand deal flow 
Opening a new VC office shouldn't come with the expectation that deal flow will quickly explode and you'll seamlessly assimilate into a new local culture. 
"It just takes time to build up a network and to build up the deal flow and to be recognised in the local ecosystem," says Schwarzenbrunner. "And for that, you need to be serious about it and really spend years on it and not months." 
If you're an early-stage investor like Speedinvest, Schwarzenbrunner recommends doing "a classic sales job" — spending time "going to local angels, local investors, meeting founders, attending events, incubators and accelerators, and really try to be present in the ecosystem and tell people: 'Hey! We are here'."
Schwarzenbrunner says you also need to put work in to understand each new market you operate in, and abide by their codes: "Every market has its differences. London in that sense is easier because it's perceived as an international market that is very open-minded. In a way it's more transactional. And then there are other ecosystems where you need to clearly show to the local ecosystem that you are serious about it. Take France: ideally you can do this by speaking French, although it's not a must anymore, but it helps."
Helbig says that VC firms shouldn't expect instant returns or to set specific investment goals: "People say 'now [we have an office there] X% of our portfolio will come from this region'. I don't think that's how it's supposed to work. I think these offices are one tool in the toolbox of reaching the overarching goal of firms investing in the best and most impactful companies out there." 
Showing a local market you are committed ultimately comes down to making investment: "That's the most important signal," Weiskam tells Sifted. Money talks. Helbig says that "it's also very important for the partners to get into the regions" as this "demonstrates the commitment from the investment leads and from the firm leadership".
Deal flow is fundamental to a new office's appeal. "If you have the boots on the ground, then you are more likely to see the fast-moving rounds," says Helbig.
He also relays that the success of a new office should be judged not only on the investments it makes, but those it doesn't. He outlines that a new office strategy should be "to meet founders as early as possible. I think it's incredibly valuable to track founders for quite some time. We can decide to do the seed round, but we can also decide to wait for more proof points — and then do the next round." This was Atomico's approach with Pocketlaw, a Swedish startup that's made a tool to automate contract writing, he says. The firm led its Series A, having passed on earlier rounds.