Last August, Claire Walsh was looking for support for her startup, an ethical investment platform, when Louise McCarthy's profile caught her eye.
When she reached out to ask advice from the 56-year-old businesswoman — who lists Bain, HSBC and Aviva on her CV — she got an even better response than she expected. McCarthy was setting up a fund to back female-founded companies, and Walsh's startup looked like a match. 
"I sent a pitch deck, and within three weeks Louise said they would fully fund us," Walsh said. "It felt too good to be true, and I'm the first to say if something sounds too good to be true, it probably is." 
Nearly a year later, that money has still not arrived. 
What follows is the mysterious story of how Walsh and more than a dozen other female founders and extremely qualified advisers got caught up in the plans for a new £10m fund that ultimately hasn't delivered any money at all. 
The bizarre scheme leads back to an ex-Goldman Sachs septuagenarian living in Istanbul and an investment company with an opaque track record and interests from gold to hospitality. It's a cautionary tale about due diligence — and a sad reminder that the most vulnerable founders are often the ones left in the lurch. 
The birth of Athena
When it comes to diversity, tech is in the stone age. In Europe, just 1.1% of funding goes to startups led by only women — a percentage that's actually grown worse in recent years. The VC industry's systemic bias against women is well-documented. 
It's a number that McCarthy is very passionate about, as she told Sifted on the phone in early August. The self-described LinkedIn influencer — she has more than 35k followers — has worked at many international corporates and currently serves as a non-executive director and adviser for several companies.
"As a woman in business and an entrepreneur myself, I understand the huge challenges that female entrepreneurs face, because I have experienced them throughout my entire career," she told Sifted later in an email. 
She met investor Anthony Moore (who has nearly 23k followers himself) through LinkedIn more than a year ago. Turkey-based Moore is a financier whose current company, Evrensel Capital Partners (ECP), says it invests in sectors like the environment and hospitality.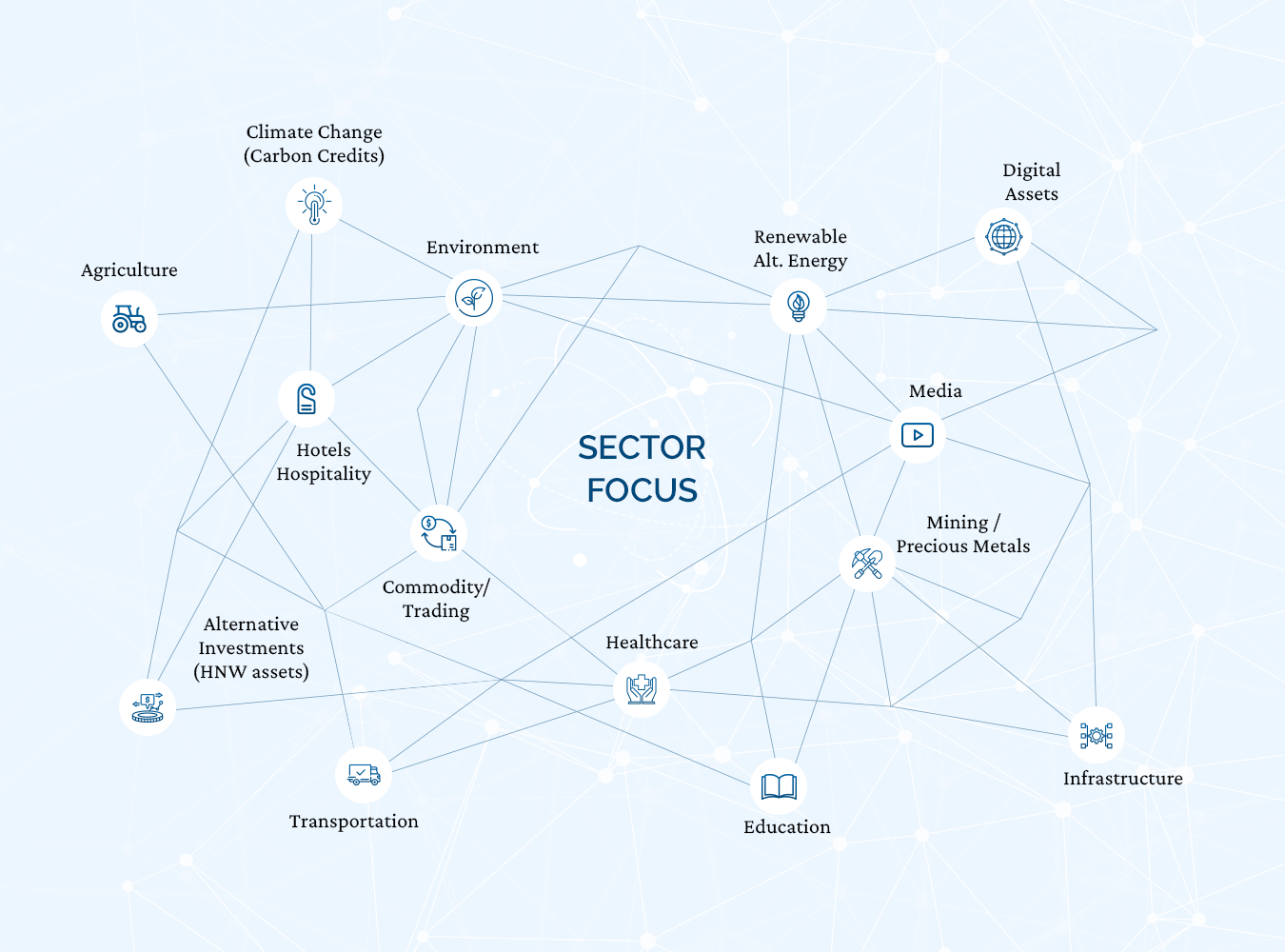 He told her he would back her in setting up a VC fund to invest in female founders. No matter that McCarthy didn't have any investment experience, "her business experience was vastly more important," Moore told Sifted, in one of more than 16 emails sent to our reporters in August. McCarthy, who Sifted also spoke to on the phone and over email, told Sifted she has 35 years of experience working with female entrepreneurs.
The female founders are found
Quickly, women like Walsh were introduced to the nascent fund, some through shared work experience with McCarthy and others through mutual connections, starting in August 2021. The 11 people that Sifted spoke to for this piece say that founders and advisers were reassured by McCarthy's LinkedIn connections and the quality of the founders and advisers — with backgrounds in investing, startup building and at multinational corporates — who were joining the group. 
The majority of the people Sifted spoke to declined to be named for fear of the consequences and over concerns that it might make it hard to raise money. 
According to a presentation seen by Sifted, the fund planned to invest £10m across more than a dozen companies at seed to Series A stage and would write cheques from £500k to more than £1m. People that Sifted spoke to say that the source of the funds was not made clear. Moore told Sifted that it was supposed to come from a loan to ECP — more on that later.
"I felt that Louise McCarthy in the beginning was very credible. She was a well-known, real person, and she had also worked previously with two of the people involved, who I felt were credible people. I thought that she had no reason to put forward something that isn't real," said one founder who was offered funding that she ultimately declined. 
Before details were given about funding, the participants were added to a WhatsApp group. McCarthy encouraged everyone to help come up with a name and a logo for the fund. They settled on Athena Ventures — after the goddess of wisdom.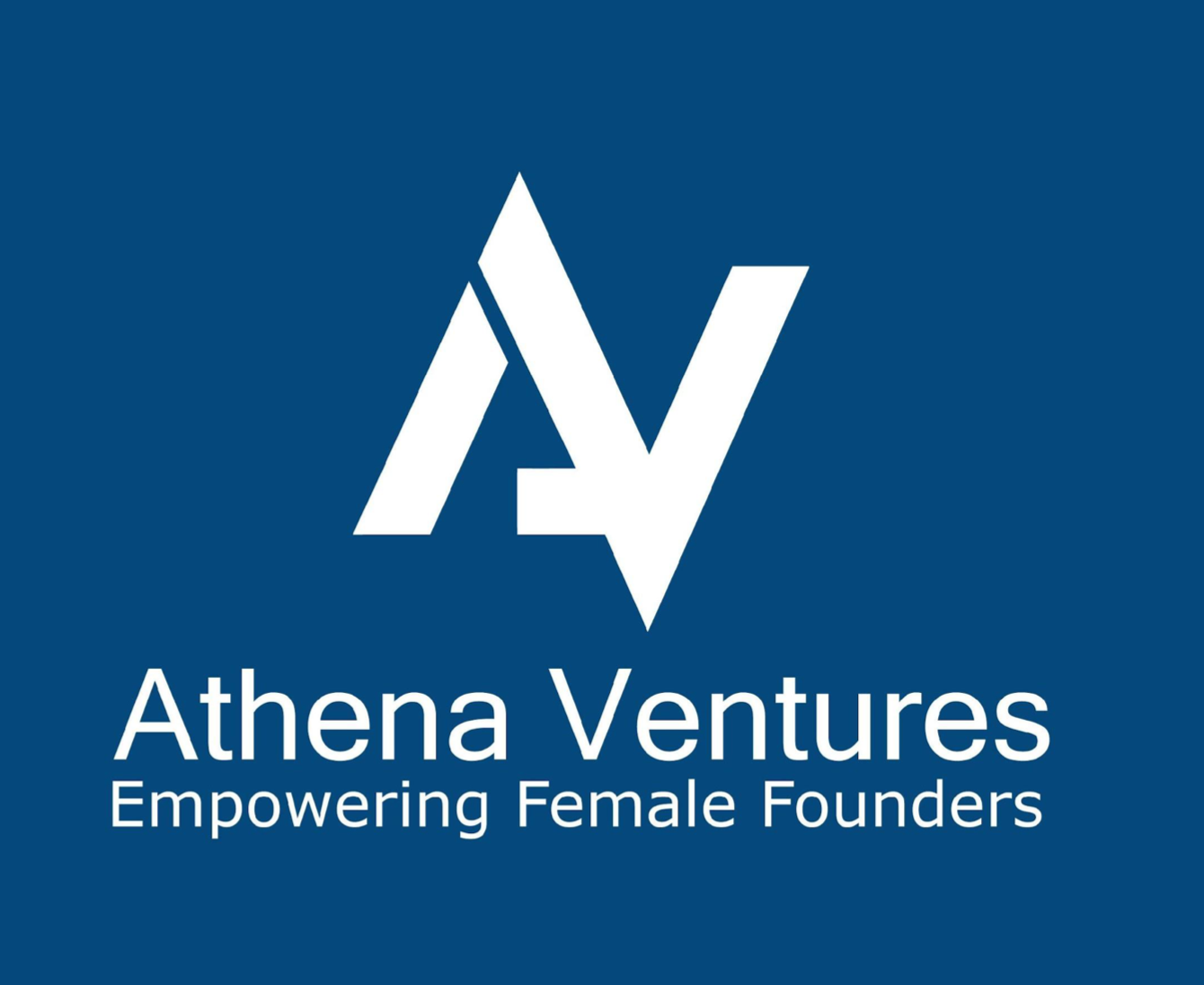 Weekly check-ins began. So did talks by industry experts in risk management, insurance and executive coaching, according to people Sifted spoke to, all of which ran throughout late 2021 and early 2022. No one had an Athena email address, including women that McCarthy had slated to take investment committee positions. McCarthy hadn't even signed a contract with Moore's asset management company, she said. And barely any due diligence had been done on the startups themselves. 
"If you had a positive conversation with [McCarthy], she would immediately put you in a WhatsApp group and she'd put you in the pitch deck. She'd make it real," said the founder who ultimately declined Athena funding. 
But the somewhat ragtag setup didn't matter, because things were happening. 
"Louise had this fancy-looking PowerPoint deck [about Athena]. If it all came to fruition it sounded fantastic," said Walsh. She said that at the beginning of September 2021, she was told that she would get the money and then signed terms that included clauses limiting her ability to raise from other investors for some time. 
Term sheets — the document signed by an investor and founders setting out the terms of the investment — can include temporary exclusivity clauses. The people Sifted spoke to said that term sheets issued by Athena restricted their ability to speak to other investors about investment for as long as three months. 
McCarthy insists that the documents were memorandi of understanding, and thus not legally binding. (Term sheets are, indeed, not binding.) Moore told Sifted that he was not aware of exclusivity clauses. "Anyone can raise money from whomsoever they wish. That said, we will not invest alongside VCs." In a call with Sifted, Moore said that he felt VCs brought little value to companies. 
Athena promised the founders more than just money, according to the people who spoke to Sifted and a presentation seen by Sifted. It implied that Athena would provide the portfolio an additional £5m to be spent on support services in areas such as legal and accounting — some provided by Athena and some by friendly suppliers. 
"Shared services were on the agenda but nothing was agreed as Athena did not receive funding," Moore told Sifted.
While some other early-stage VCs and accelerators also refer portfolio companies to friendly suppliers, it can be difficult for startups to verify whether or not the cost of the services quoted is in line with the market or is high quality, investors say. 
Concerns and uncertainty about the money
Some participants in the Athena group became uneasy about the funding once they started looking for more information about Moore's company, ECP. Several even started to drop out as early as September and October 2021. 
McCarthy said that Moore kept reassuring her that the money was coming but used excuses like delays with the source of the funding, including Know Your Customer checks. Moore told Sifted that the failure to deliver funding was "100% due to a lender breaching a legally binding agreement".
One piece of information that concerned some Athena participants was the fact that ECP had promised to invest £250k in a UK medical device company, TruSpine Technologies, which said in April 2021 that the capital never came through. 
Sifted reached out to TruSpine for comment but the firm declined to add anything more than is publicly known. Moore said that the reports about TruSpine were "correct" and that the funds never came through "for various reasons of which the company is well aware".
Meeting Moore
Other things made the Athena participants wary, such as legal documents and a hectic first meeting via video call with Moore in Istanbul in autumn 2021. Four people who were present said that the investor dialled in from a noisy outdoor location in Turkey. He could barely hear the participants and they could barely hear him. 
Moore said he was not aware of the circumstances of the meeting and that he "would have apologised for the noise". 
"I had several calls with Athena people. They were most enjoyable and feedback was very good." 
Walsh said: "When you did question things we were told we were a small part of something bigger. We were told they were looking at much bigger deals of hundreds of millions.
"I had concerns all the way along but it was hard to see why they would lead us on, and Louise was adamant Athena would get things sorted by Christmas. My cofounder and I scheduled Christmas dinner together to celebrate getting the money." 
But by the end of 2021, the money had still not come. 
"We didn't draw the line. It was a sunk cost fallacy. Because I was six months pregnant and thinking, 'What other options do I have to raise?' And they were still saying that the money would come through…"
"Like a fancy bottle of wine"
76-year-old Moore is a larger-than-life character who's been described by Indian media as a "king in the financial market" who is "like a fancy bottle of wine that is only more treasured with time". Moore also sent Sifted reporters a photo of a limited-edition coffee table book about him from his Huawei phone. He said hard copies are being dispatched but aren't for sale.
Those familiar with Moore say he talks frequently about his Goldman career, where he was a VP from 1983 to 1991, though he never rose to the "executive suite" at the firm. Goldman confirmed the years of his employment. 
Moore's company, ECP, was registered in Jersey in 2019, and invests in dozens of disparate areas and across continents, according to its website and to Moore himself. 
"ECP is not a fund and, therefore, has no AUM [assets under management]. We are a global corporate advisory, investment and trading company. We seek to raise loan capital into ECP which we then invest — equity or debt — at our discretion. Startups are a limited area of interest for us and media even less so. Renewable energy, waste management, hotels and hospitality and mining are far higher on our list of priorities," Moore said in an email. 
ECP's website says there are 21 companies in the ECP group. Athena is one of them. The others span everything from ECP Hydrogen, dedicated to hydrogen research; ECP LatAm, which owns and manages South American rainforests; ECP-CCX, a crypto exchange; and ECP Mongolia, a gold mining operation. 
One person worked as a project manager for ECP after being drawn in by the impressive roster of advisers listed on the website — 29 at last count, before they were removed from the website once Sifted started reporting. The person asked to remain anonymous for fear of consequences. Moore put this person in charge of multiple projects and promised them a budget. 
Just like in the Athena case, none of it materialised. "From my knowledge, ECP has not done a single deal," the person said. "They promised me shares in the company, I was promised a salary that never came."
Moore told Sifted that he did promise funding for projects, but that it was dependent on a loan to ECP being agreed upon. He said many ECP employees have received shares in the company. 
The project manager said he was told that money for the projects was coming from a Saudi investment firm. When the wait went on too long, he said he grew suspicious and eventually left the firm. Moore told Sifted that ECP had been in talks to secure funding from Saudi Arabia, but that the investor declined to pursue the deal.
When asked about deals that ECP has completed, Moore said that there were "too many to list here. We are currently in the middle of three very significant gold trades". He said that ECP does not pay salaries — to anybody — but that "everyone is there to share in the upside". 
Another person Sifted spoke to said that Moore had asked them to be an adviser and had added them to the website without asking. Moore denied that he had ever added anyone to the ECP website without their permission. 
"I've never seen proof that Evrensel has a fund. It's talked about and it's hyped up and they have many, many advisers, a very surprising amount of advisers actually, but I haven't seen anything of substance," another person familiar with ECP told Sifted. Moore denied that ECP is a fund. 
Advisers listed on the ECP website currently include people with work experience at Macquarie and Huawei. 
Sifted did speak to one founder who received funding from ECP. The person said they were pleased with the work ECP had done, though added that there were times when funds came through late. 
A Securities and Exchange Commission (SEC) filing from more than a decade ago shows Moore was ordered to pay $25k to the US Treasury for violating certain sections of securities law. At that time, Moore was running another fund, MCC Global NV, which was listed in Frankfurt. 
"We were reprimanded. Importantly I was not banned from being a director of a public company or indeed a company in the same industry. The fine in SEC terms was very small. For those who understand SEC rulings it indicates that the punishment was minimal. There is no dispute and the matter is now beyond the 10-year statute of limitations. No criminal offence and I have assumed many directorships since that time," Moore responded. 
The €5bn that didn't arrive
Many of Athena's early participants pulled out in the autumn of 2021, but others held on until spring this year. They said that McCarthy continued to assure them that the funding would come through, though deadlines kept changing. 
On April 1, McCarthy cancelled the weekly check-ins and told participants they should look for other funding options, according to text messages seen by Sifted. 
When asked by Sifted why the money didn't come through, she said that ECP had "a change in their financial conditions, and they lost their funds". 
Later that month, McCarthy was featured in a podcast talking about Athena: "It's not giving them a bit of money, it's giving them all the money they need, wrapping our arms around them and providing them with mentorships, support, coaching and everything they need to make their business a success." McCarthy declined to answer whether the podcast was recorded before or after she told the Athena founders to seek alternative forms of funding.
Moore said that a lender had promised to provide a 10-year loan of €5bn, part of which would have gone to fund the Athena companies. He said that the first funds were due in mid-November, but did not arrive. 
"Various reasons were given for non-delivery. As the lender expressed feelings of guilt, embarrassment and made commitments and promises to make amends, I let the matter ride for several months," said Moore in an email, adding that ECP is "about to launch a claim of alleged breach of contract". 
Moore declined to confirm the identity of the lender. Moore told Sifted that "no guarantees were ever given about delivery and that it was always clear that the ability to provide funding was dependent in raising investment capital into ECP".
Moore said ECP was trying, in the meantime, to raise $50m in debt. Sifted saw a fact sheet, included below, advertising the raise to high-net worth individuals, corporates, family offices and private banks to invest in Series A and Series B startups — slightly later stage than the startups involved in Athena. 
The months of delay meant that Athena founders who had chosen to stick it out had lost valuable time they could have spent fundraising elsewhere. Some even hired suppliers and staff based on the assumption that they would receive funding. 
The experience of Athena Ventures highlights the vulnerability of early-stage founders, who often struggle to find funding. Even more concerning: the Athena Ventures experience doesn't seem to be an isolated one. Sifted spoke to at least seven women who had similar experiences, where they were promised money by investors that never arrived. 
"If you get the sense that something may not work for you, you can't be afraid to withdraw from it. That's a tough decision to take. But actually many of us did take that decision," said the founder who chose not to go ahead with Athena funding. 
"This is not a story of how all the women got fooled. This is a story of: the homework worked, the due diligence worked. Some people stayed in, and some people had a very unfortunate outcome."  
As for Claire Walsh, she has since moved on from her startup and is busy raising her child. But the question remains over what all those hours of calls with lawyers and camaraderie-building meetings with female founders meant. 
"I feel angry and disappointed," she said. "They obviously lied to us. I don't know why or what they were doing."
McCarthy told Sifted she was disappointed and saddened that ECP had not been able to secure the funding it had been promised. She told Sifted on the phone she would be going to support women in Indonesia later this year. 
"I feel totally let down, my route now to tackle (the problem) is through charity work." 
As of August 19, her GoFundMe had raised £415. 
Moore, on the other hand, denied he had lied to anyone and still contends that the Athena money will come through. 
"Athena is far from a dead duck."