It's 10am on a Wednesday and Sara Pinello, a manager at the Italian grocery delivery startup Everli, is sitting in a wine bar in the medieval town of Montepulciano, known internationally for its vineyards. Jazz is playing softly in the background. 
"I'm staying in a beautiful flat with my colleagues," Pinello says. "When you open the window in the morning, all you see is the stunning Tuscan landscape. You want to spend five minutes just staring at it." 
This is not her everyday routine. She's there for the first ever Everlifest, a three-day retreat for the company's nearly 300 employees hailing from Italy, Poland, the Czech Republic and France — once there, they make up roughly 2% of the town's population. On the agenda: pasta making, thermal spas, dinners in hole-in-the-wall restaurants and lots and lots of wine.
The retreat is part of a growing trend of European startups coming up with creative ways to appeal to talent whose eyes have been opened to remote work during the pandemic. To do that, startups are hiring heads of remote, giving staff access to coworking spaces around the globe and helping employees relocate.    
After chatting with people that left cities behind, we've noticed the same problem: it's hard to connect with the local community, and it takes a lot of

time
At Everli, it's not just a one-off party. The company has said that it will give each employee €800 a year to spend working remotely from towns like Montepulciano. They'll be able to use the credit with another Italian startup, Smartway, that organises "workcation" experiences in rural towns and helped put together Everlifest. 
As competition for talent intensifies in Europe, companies are emphasising remote working benefits and policies to try and hire and retain the best staff. Everli isn't the only one: Vera Lakmaker, the head of remote at Gameye, a UK-based gaming server startup, joined the company in 2020 to make sure the remote-first team "stays connected and feels happy and healthy". Gameye offers $25 a day for remote expenses such as coworking fees or food at a coffee shop. 
"Now, working remotely is still a perk but in the future, most companies will be remote-first," says Lakmaker. "I think companies want to promote that [to hire talent] and say 'Look, we are remote and we want to make sure that we are the best employer around'." 
Until now, if employees wanted to work in, say, rural Italian wine country, it's been mostly up to them to arrange. But companies like Smartway are now facilitating remote working trips in idyllic locations. 
Everli's journey to remote first
Everli's Milan and Verona offices checked all the boxes for desirable startup spaces when they opened in November 2019. They had foosball tables, kitchens for snacks and plush sofas. 
Then the pandemic hit. 
The "awesome and shiny headquarters" have since reopened, but the firm shifted to a remote-first policy, says Pinello. Feedback from employees was that they also wanted to get out of their cramped flats in urban places and use remote work to travel.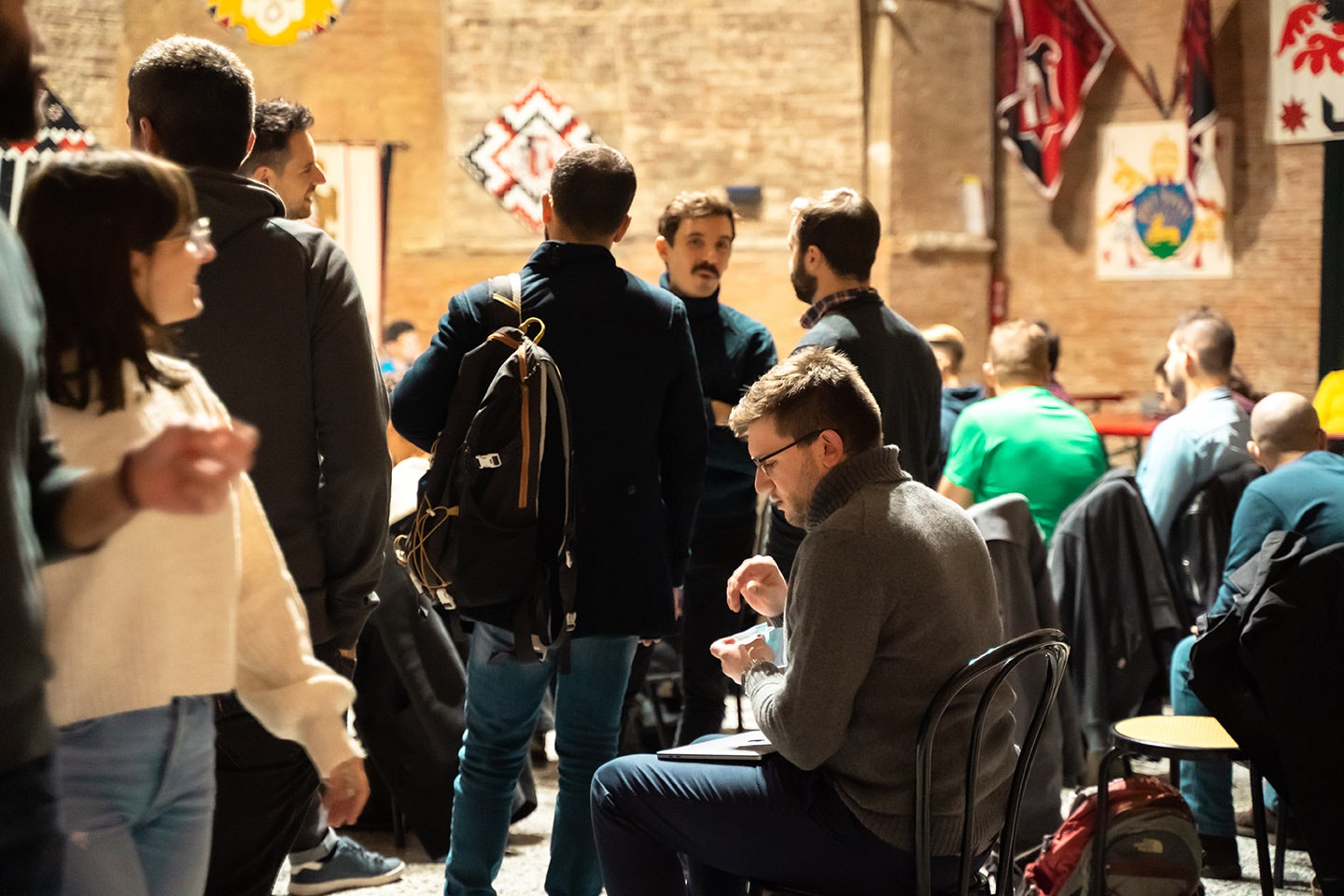 As a remote-first company "you have to consider investing in other things like events and occasions for people to come together, and budget for people to have a proper work station at home," she says. "At the moment this choice to switch to remote first is costing us a lot, but the employees seem to appreciate it." 
One of Everli's leaders knew one of the founders of Smartway, and the introduction was made. 
Less for surfers, more for newly minted workcationers
The challenge of workcations in picturesque locations can be finding things to do after the laptop is closed. 
"After chatting with many people that decided post-Covid to move to more natural settings and leave the cities behind, we've noticed they all had the same problem: it's hard to connect with the local community, and it takes a lot of time," writes investor Stefano Bernardi, who lives in a small town in northern Italy. 
He's putting together a programme for roughly 30 people to work remotely from the town next year and facilitate accommodation, workspace and activities. 
We're not necessarily for digital nomads who want to go surfing in Bali, but employees who want to try working

abroad
Smartway, the company working with Everli, is trying to achieve a similar bespoke feel but with a B2B model. Founded last year, it sells workcation packages in small, rural Italian towns that companies can suggest to employees as a benefit. Smartway takes a commission of between 20-50%. 
"We're not necessarily for digital nomads who want to go surfing in Bali, but employees who want to try working abroad," says cofounder Berardino D'Errico. 
Smartway has four towns so far: Montepulciano, Sciacca in Sicily, Perledo on Lake Como and Pergine Valdarno in the Chianti region — choices that reflect the team's love of good wine. Each town has an English-speaking "town angel" on hand to organise accommodations, coworking spaces and even give visitors tips on the best wine bars. 
The startup hasn't raised any outside funding, but plans to do so and expand to seven cities soon, hopefully in countries beyond Italy as well. 
Everlifest included speeches by the leadership team on Friday with a party afterwards. On Saturday, employees nursed their hangovers with some activities like a lesson in cooking the local pasta, pici. 
"It's a fun moment for people to stay together and have quality time together, especially with colleagues we haven't met in person," says Pinello.