Swedish EV startup X Shore, which creates electric-powered boats, is today announcing a €26.5m raise led by the investment arm of Swedish Bank SEB. It says the cash will be used to continue to scale its in-house boat production and accelerate growth in the US.
What does X Shore do?
X Shore is part of a cohort of Swedish EV startups including freight startup Einride, electric plane startup Heart Aerospace and fellow electric boat startup Candela.
Its electric boats started as a solution to the leisure boats typically used in the summer months in Sweden, which guzzle four times as much fuel as a modern car per mile.
X Shore, sometimes referred to as a Tesla of the sea, currently has two boats in production — the Eelex 8000 and the X Shore 1, which was launched in September last year and costs around a third of the price of other high-performing electric boats, according to the company.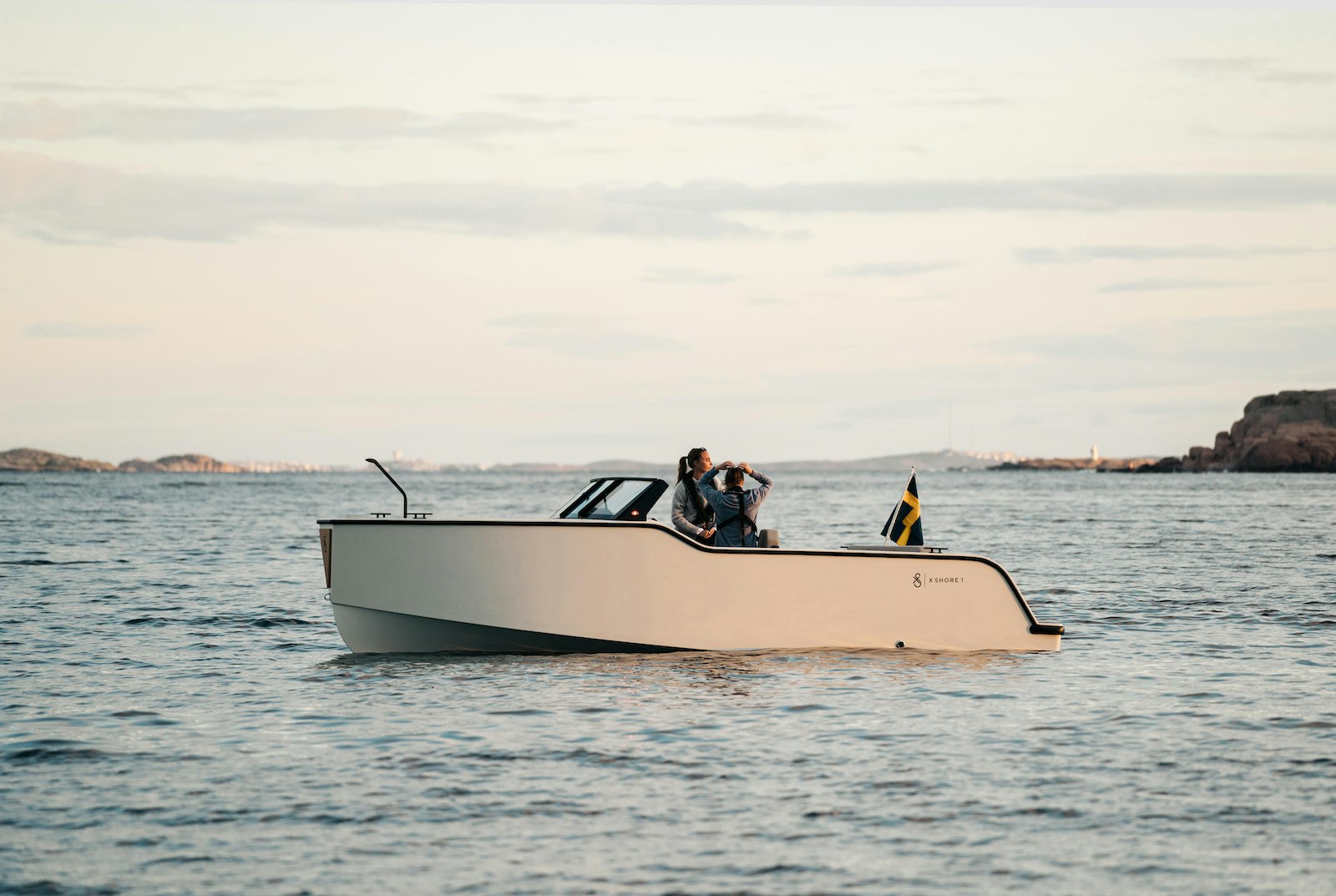 At its factory in Sweden, it has the capacity to make just under 2,000 boats per year, but owing to supply chain issues — it's waiting nine months for some components — output will likely be less than 400 boats per year in the near future, according to X Shore CEO Jenny Keisu.
The startup was founded by serial entrepreneur Konrad Bergström (also cofounder of headphone and speaker company Zound Industries) and has so far raised $100m from the likes of battery giant Northvolt's cofounder Peter Carlsson.
What's next
X Shore says the US accounted for the majority of sales in 2022, so a portion of the new funding will be used to increase its efforts there as well as ramp up production of its more "affordable" X Shore 1 in 2023. According to the company, the funding will also be used to reach EBITDA profitability in 2024.
At the start of 2023, 10% of its staff were laid off. Keisu says this was more of a reorganisation than a cut to headcount.
"We have actually hired more people than we laid off earlier this year. It was more about hiring people needed for this phase of the business and cutting down on roles in Stockholm that weren't key," she says.
According to Swedish tech site Breakit, at this round the company is valued at less than it was at its last round 12 months ago. Keisu confirms to Sifted that the valuation has come down.
"Since the last round we have delivered on all our set targets, however, we are not immune to the current market. Instead of focusing on the valuation, we are happy that we so quickly managed to close this round of 300m SEK with a new great investor and will now focus on reaching profitability," she says.