Ben Horowitz, Mary Meeker, and Bill Gurley are among today's 'legends' of venture capital, having withstood the industry's toughest test — time.
But there's now a new generation of VCs being prepped to (one day) lead the world's top investment funds.
Across Europe, dozens of the youngest minds are already learning the VC ropes at major firms. Several are benefiting from initiatives to open up the VC industry beyond just the privileged elite, and from global community-forums like GenZVCs.com. Elsewhere, youngsters like Harry Stebbings have set up their own funds, hiring other 20-somethings to help lead it.
So who are the most exciting and youngest VCs to watch in Europe?
Sifted has shortlisted 30 of the next big names in European VC, highlighting those aged 26 or younger. This is made up of nominations from our community and from peer recommendations. From this, we've picked the best and brightest of the bunch, drawing on individual discussions with each nominee about their journeys into VC and their portfolios.
While these rising stars are still testing their investment theses, all of our candidates are in decision-making roles; prepped to lead the next era of European venture.
Note, this is not an exhaustive list, and we look forward to adding new resources for aspiring VCs in due course.
Mehdi Benjelloun — Analyst at CapHorn Invest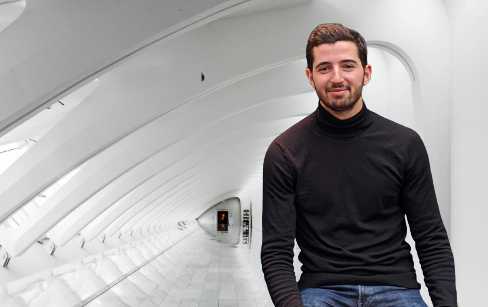 Age: 23
Previously: Neuroprofiler, Carmen Clothing
Before joining CapHorn, Mehdi cofounded baby vc, a bootcamp for students based in France. He also made his name hosting a podcast and interviewing big investors from Balderton, Notion and Heartcore. Word on the street is he'll be joining a new fund in March...
Audrey Handem — Analyst at Speedinvest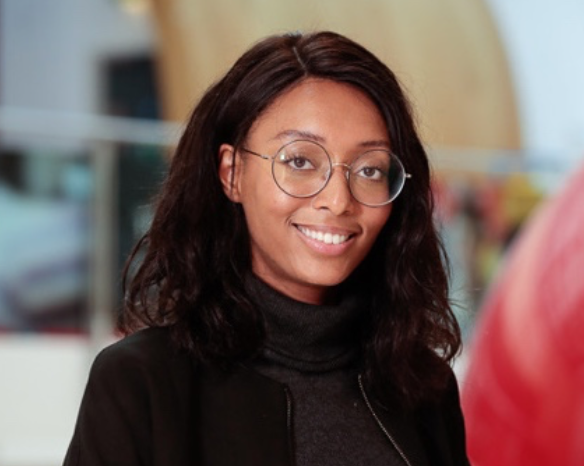 Age: 24
Notable portfolio involvement: Elephant.healthcare, June
Previously: European Investment Bank
After completing an MSc at LSE, Audrey made the leap from neuroscientist to investor. She is now at Speedinvest, where she specialises in healthtech, deeptech and direct-to-consumer startups.
Paulina Koschitz — Investor at Heartcore Capital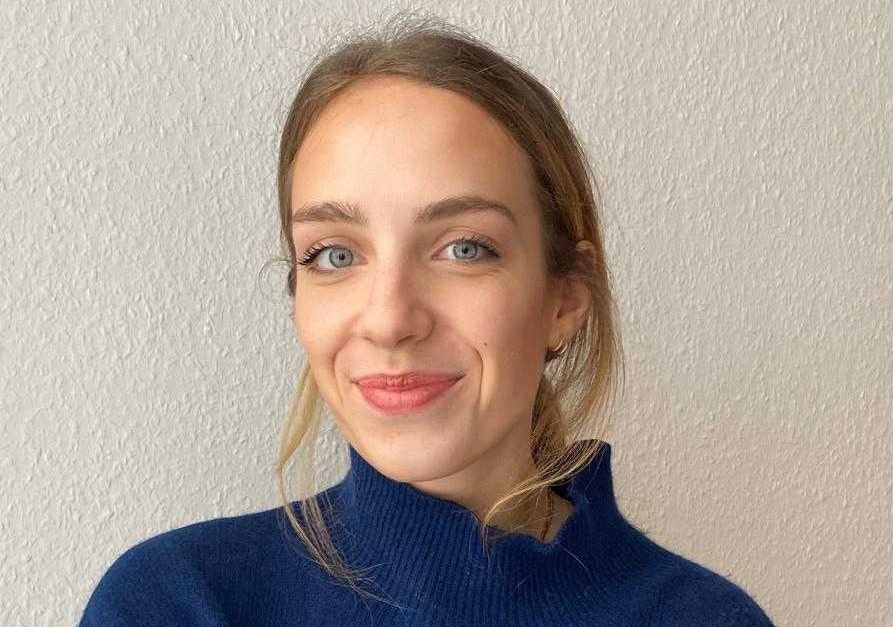 Age: 24
Previous firms: Triton Partners, Berenberg
Based in Berlin, Paulina joined Heartcore in early 2020, building on her background in private equity. She's a self-proclaimed consumer aficionado, having developed the go-to-market strategy for a telehealth startup.
Henrik Wetter Sanchez — Associate at Playfair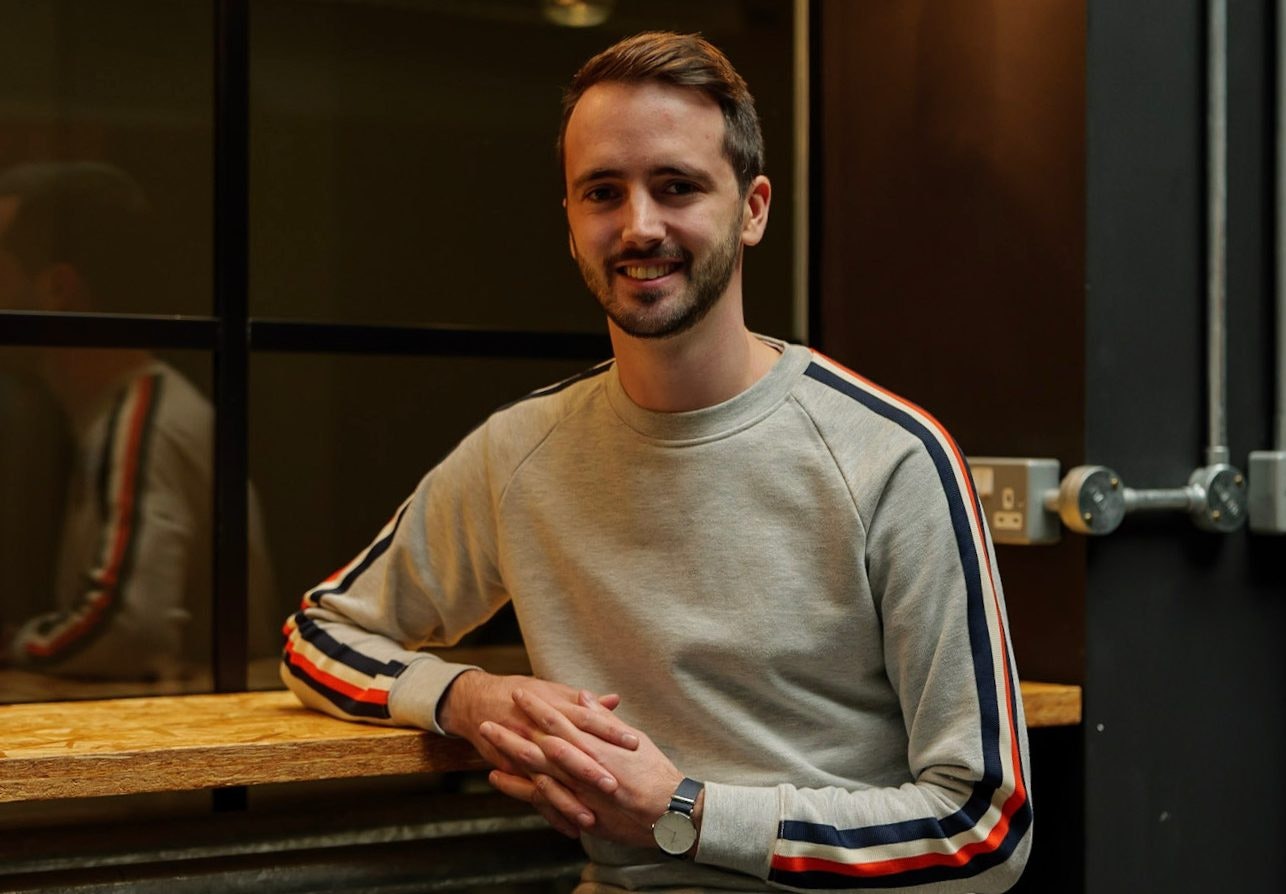 Age: 26
Crowdfund investor in: Monzo, Revolut, Camden Town Brewery, Pod Point, GoHenry, Freetrade, JustPark
Henrik comes highly praised with several nominations, described as being "exceptionally bright" and "an extremely rare individual." Not only did he win Hottest Seed Fund at the Europas last year, but he is also credited for launching Playfair's Female Founders Office Hours initiative, which has docked 2000 mentoring sessions across 105 investors to date.
Will Dufton — Investor at OMERS Ventures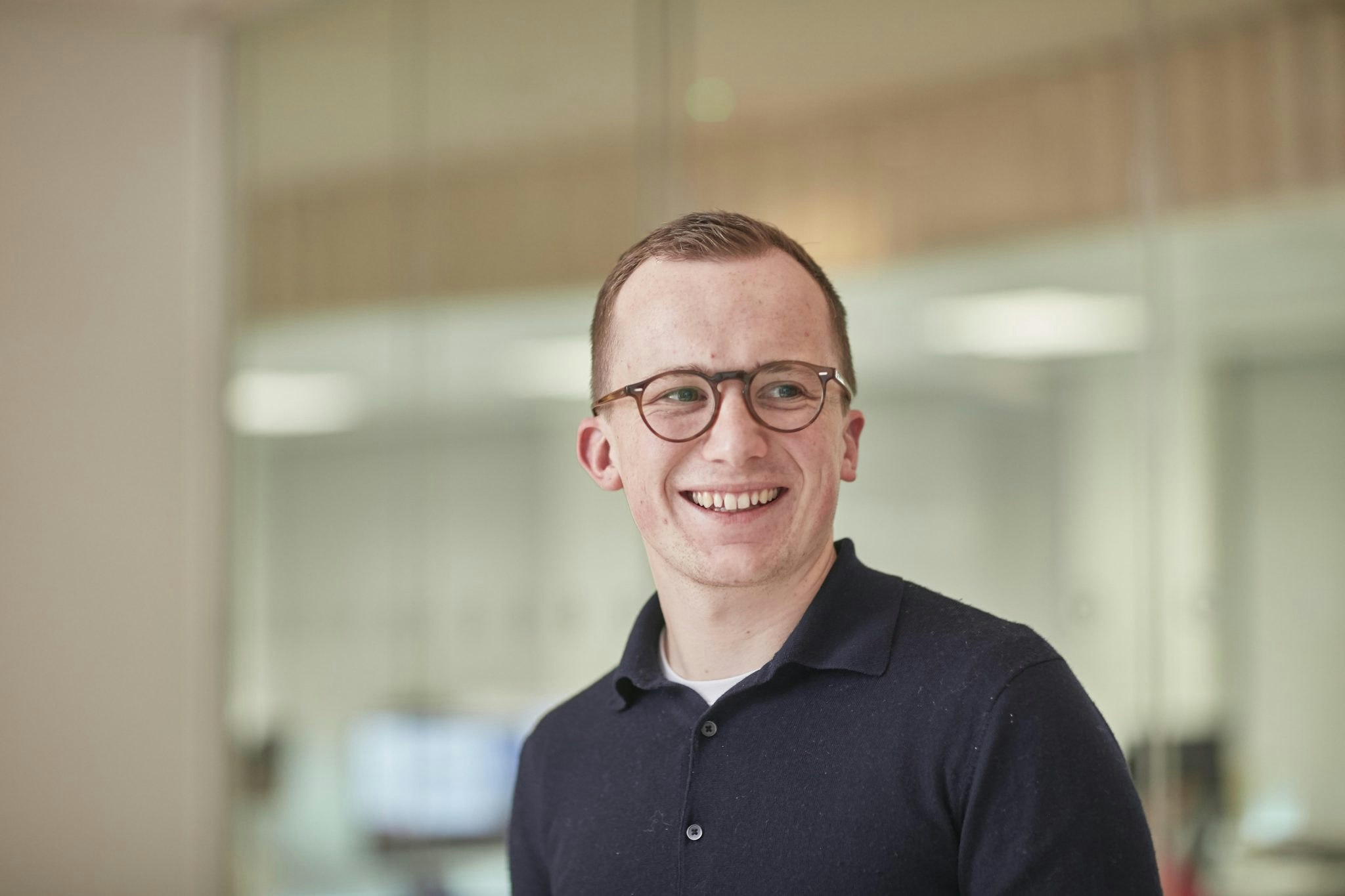 Age: 26
Notable portfolio involvement: Flagstone, PrimaryBid, UltimateAI, Deliverect, FirstVet
Previous firms: Atomico
After a brief incursion as an investment banker at Lazard and head of operations at Beautystack, Will joined OMERS Ventures in March 2020.
Harry Hamer — VC at London Venture Partners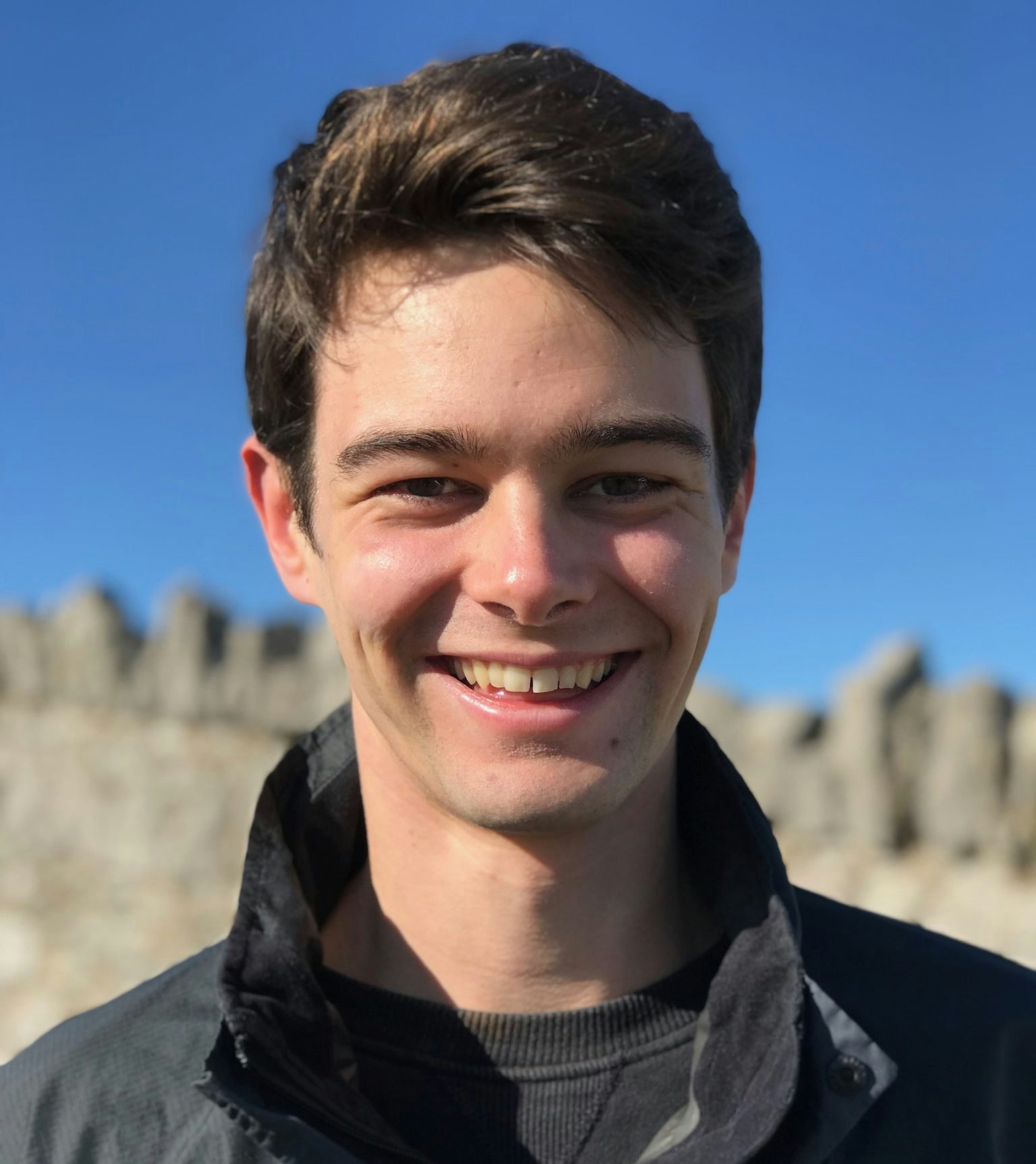 Age: 25
Notable portfolio involvement: Treehouse Games, NAG Studios, Robin Games, Double Loop Games, Vela Games
Previously: Oxford Capital
Harry made the leap to VC four years ago aged just 21. He's interested in the games ecosystem, and while at Oxford Capital he closed a £10m media fund, investing in film and TV.
Simisola Oyesanya — Associate at General Atlantic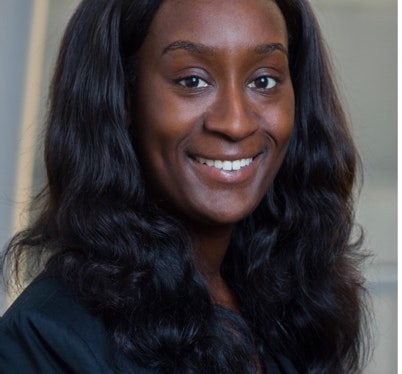 Age: 25
Notable portfolio involvement: Argus Media, Typeform
Previous firms: Balderton, OSI
At General Atlantic, Simi's works across the tech spectrum. She previously represented her previous fund, OSI, on the board of OxfordVR. In her spare time, she's a trustee of the Nightline Association which provides mental health support to students, and holds a bachelors from Oxford.
Sam Endacott — Principal at firstminute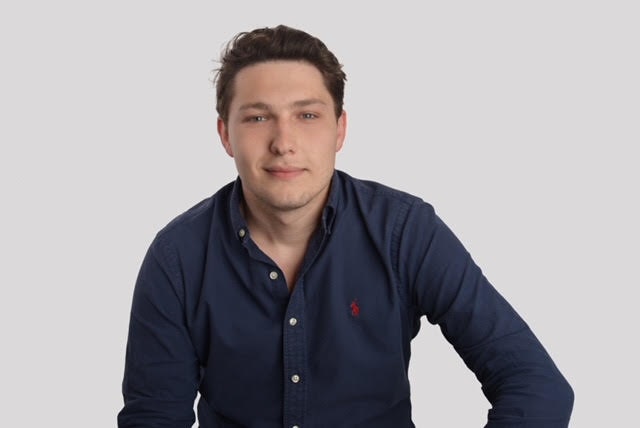 Age: 26
Notable portfolio investment: n8n, Robocorp, Nuxt, Storyblok, Risk Ledger
Previously: Goldman Sachs
After finishing his degree at LSE and a trial at Goldman, Sam's been at firstminute for three years. While he focuses on commercial open source software, SaaS, fintech and productivity tools. He's keeping tabs on firstminute's crypto portfolio too (Sifted previously interviewed him about it here!)
Kyran Schmidt — Associate at Seedcamp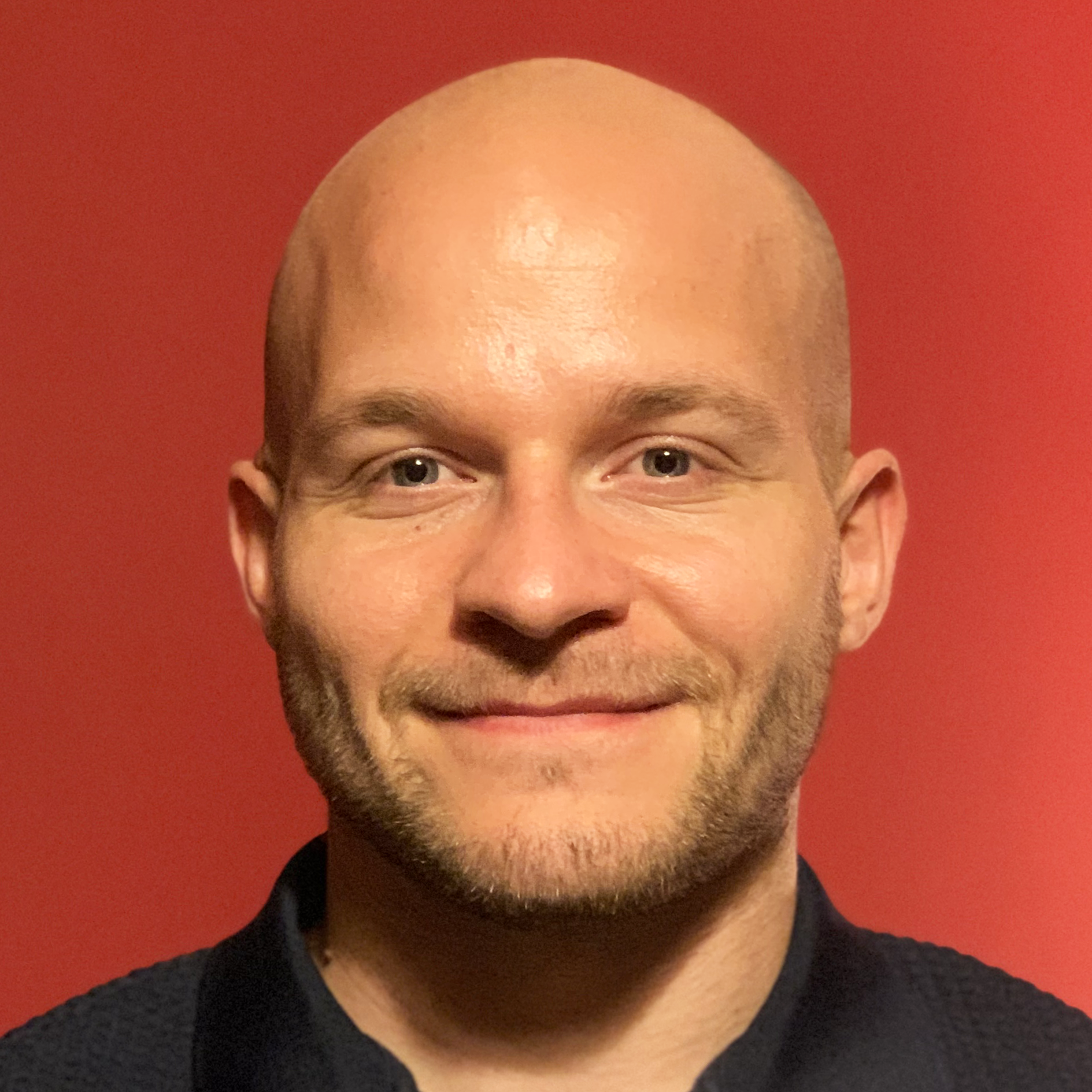 Notable portfolio involvement: Ben, Paid, Vyne, Orchest, Cargoflip, Hopin, Primer, Harbr and Sorare
After studying PPE in Oxford and briefly experimenting as a journalist, Kyran joined Seedcamp as an intern in 2016 where he's stayed ever since. He's interested in early-stage fintech, data-driven enterprise and the future of work.
Nico Schoenenberger — VC at 10x Founders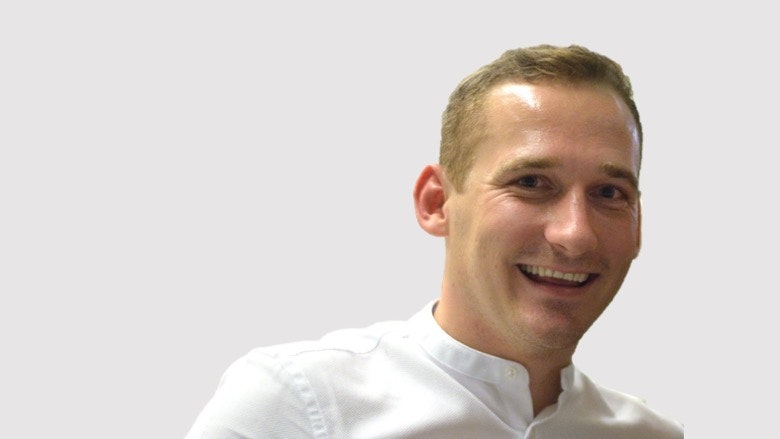 Age: 26
Previous firms: HV Capital
Nico's first role was at a fintech called Mergerspot, before becoming the first employee on payroll at autonomous driving company Fernride. Before beginning life as a VC,  he also cofounded The Consulting Academy Nairobi, a global network of student-run consultancies. He recently left HV capital to become an investor at 10x Founders, a fund that's still in stealth mode and aims to raise €120m in assets.
Barbora Winczerova — Associate at Mubadala Ventures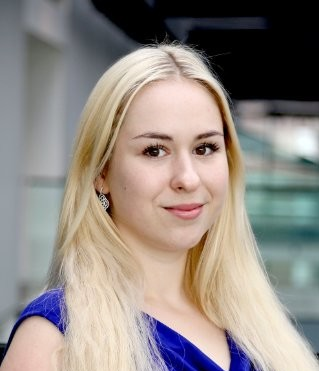 Age: 26
Notable portfolio involvement: FirstVet, Jio, Waymo
Previously: Xactly, EY, Rothschild & Co
Barbora joined Mubadala in early 2020, where she sourced and closed the firm's first Nordic deal in FirstVet. She was also involved in the most recent round for Jio, the #1 digital player in India. She's focused on B2B, specifically enterprise automation, developer tools and infrastructure.
Masamba Senghore — Analyst at MMC

Age: 22
Previous firms: Intern at Episode 1 Ventures
Masamba graduated from UCL in 2020, where he was Director of the Entrepreneurs Society VC Fund and dished out £40k to student founders. Now he's been scooped up by the MMC investment team after an internship at Episode 1.
Dominic Nolan — Investment Associate at Outward VC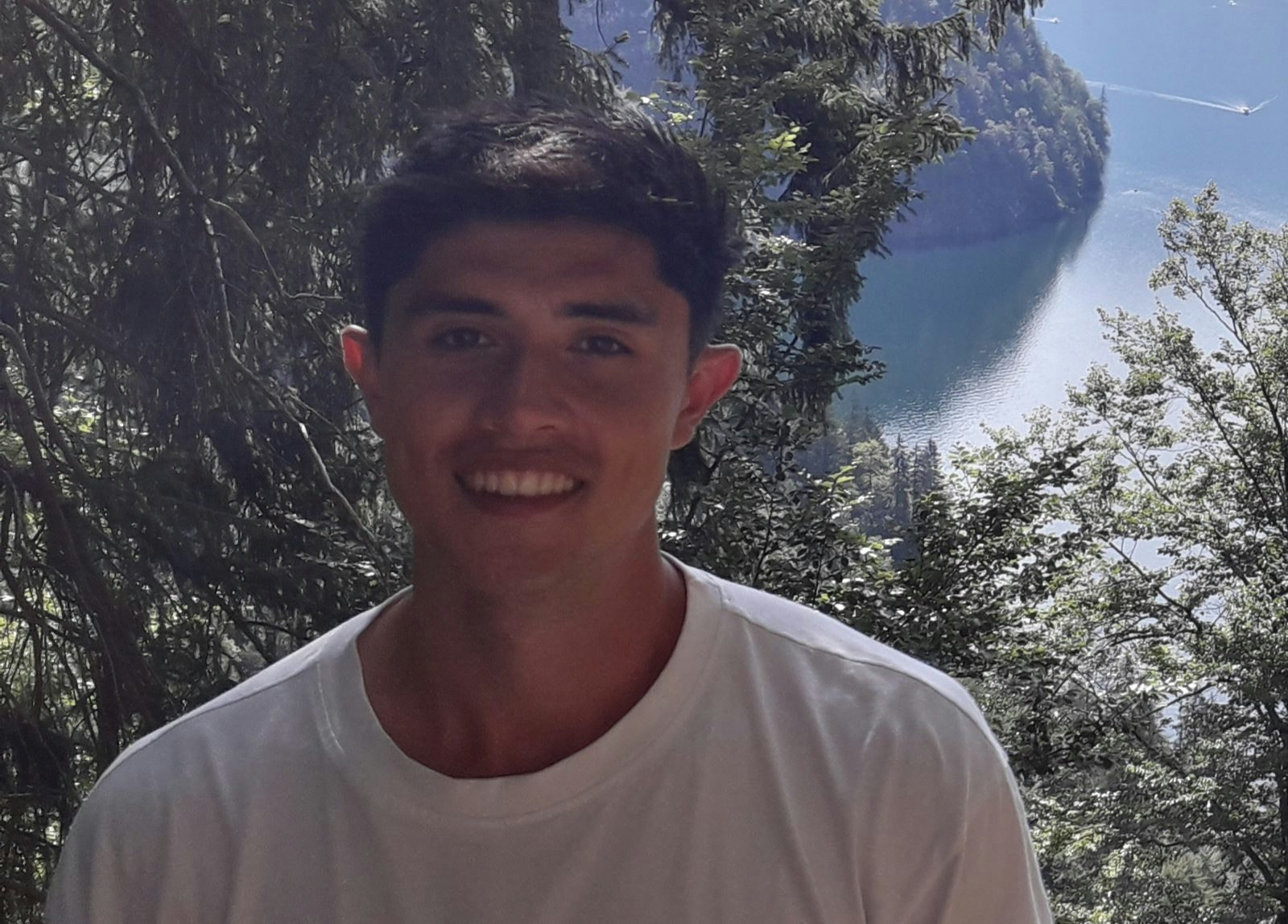 Age: 26
Notable portfolio involvement: Peppy, Curve, Bud, Monese
Previously: UBS Asset Management, Morgan Stanley
After completing the Investec Bank grad scheme, Dom joined Outward VC full-time in 2019, where he focuses on fintech investments. In his spare time, he's a competitive middle-distance runner.
Belinda Gurung — Investor at JamJarInvestments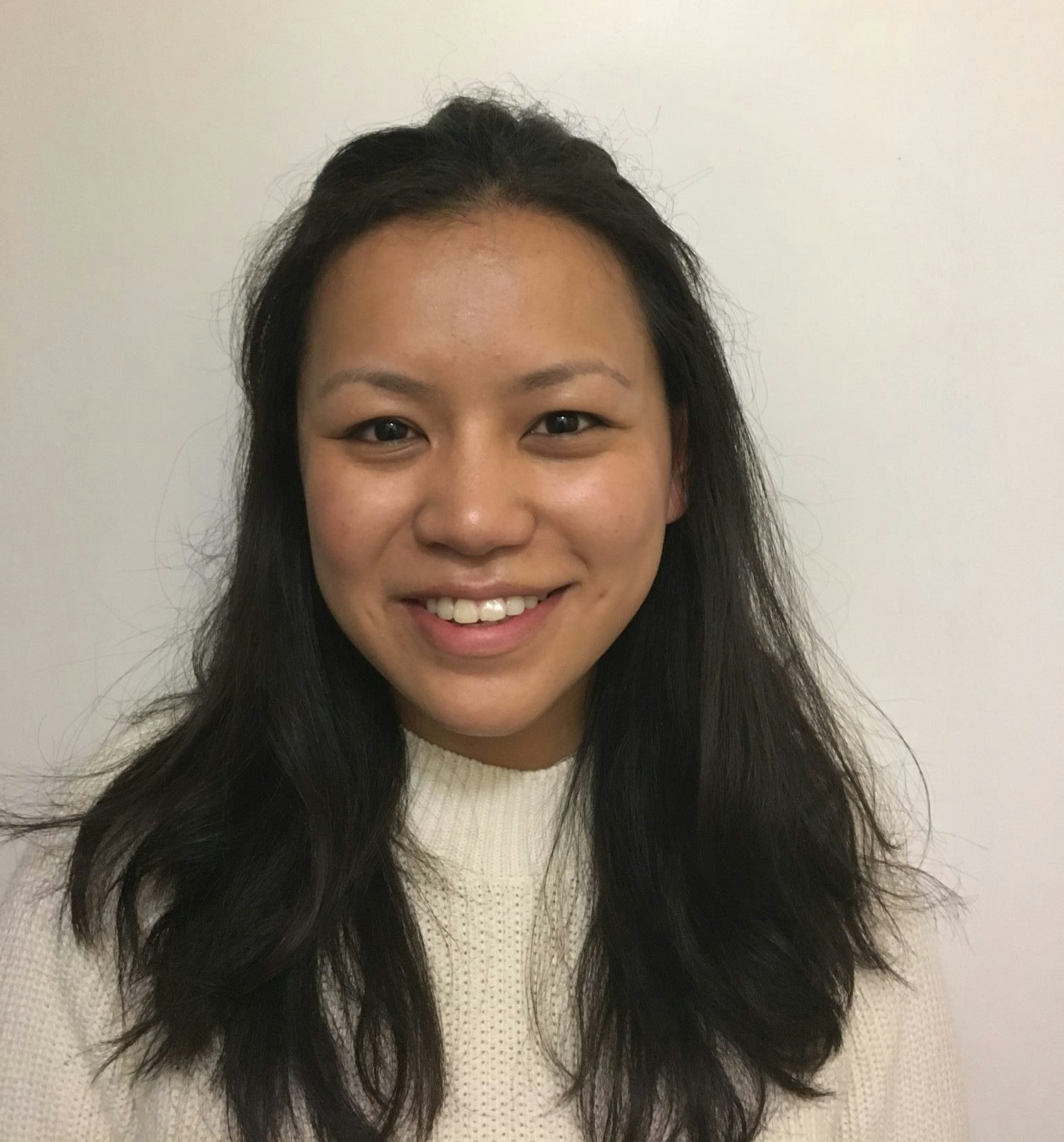 Age: 24
Notable portfolio involvement: Generation Home, Smol, Wild
While interning at Zyper, Belinda became absorbed in direct-to-consumer products. This prompted her to apply to JamJar, where she joined the team in April 2018. She says entering the VC world has been one of the best decisions she's made.
Yann Decroos/Mathieu Hecquet — Co-investment Analysts at Mangrove

Age: 24
Notable portfolio companies: Elma Care, Beams, Collato, Receeve, Sybel
Previously: Yann — Talkwalker,  Mathieu — Papernest, Early Metrics
Yann and Mathieu are an investment duo at Mangrove. They work together closely, with Mathieu specialised on the French ecosystem and Yann focusing on Germany. Both are interested in broadening access to VC as members of baby vc and Included VC.
David Arndt — Associate at Dawn Capital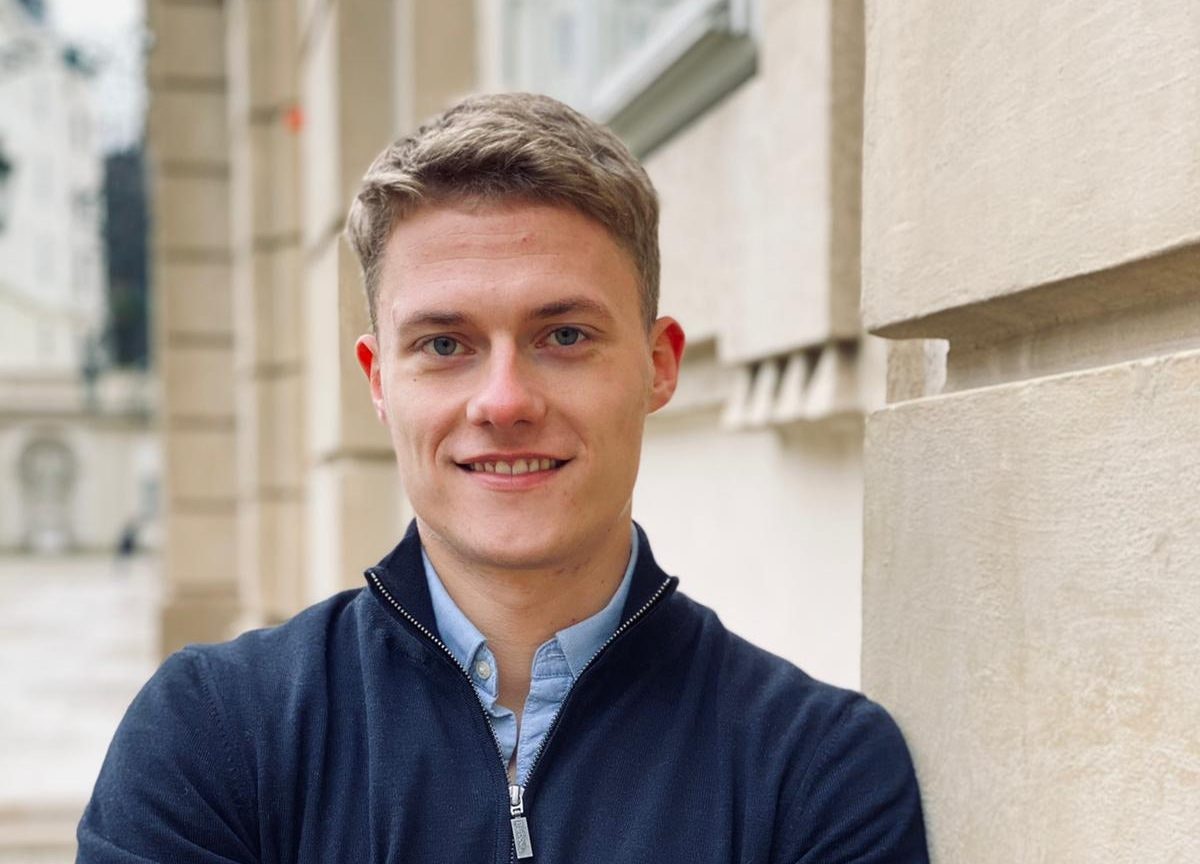 Age: 24
Notable portfolio involvement: undisclosed $30m Series B in Israel
Previously: McKinsey, Dynamo, Goldman Sachs
It only took three months for David to get promoted from analyst to associate at Dawn last year — the fastest ever promotion at the firm. He's also the youngest associate they've ever had. He's focused on cloud and data infrastructure, as well the DACH region and Israel.
Ellen Logan — Investment Associate at Augmentum Fintech

Age: 25
Notable portfolio involvement: Volt, ParaFi Capital
Previously: OC&C Strategy Consultant
Ellen has spent time at the grassroots of the startup world, having interned at several small tech companies in Berlin after graduating. She then worked as a consultant for 2 years before joining Augmentum, a fintech-specialist VC.
Jeevan Sunner — Associate at Playfair

Age: 26
Previously: BlackRock, PwC
Notable portfolio companies: VineHealth
With an academic background in pharmacology at UCL, Jeevan's made a name supporting healthtechs at Playfair. She's also running their Female Founder Office Hours and cohosts a podcast all about VCs, called When Unicorns Fly.
Pietro Invernizzi — Investor at Stride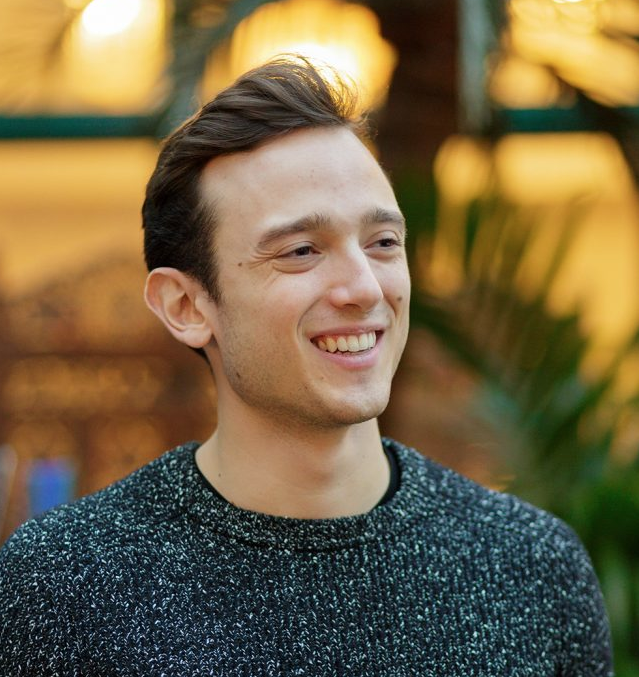 Age: 26
Previously: The Family, Greenhill & Co
Pietro's been in the startup world for four years. He joined The Family working in dealflow before quickly being promoted to head up their Series A programme. Since moving to Stride in June 2020, he's made five investments all in stealth mode.
David Alonso Martinez — VC at Samaipata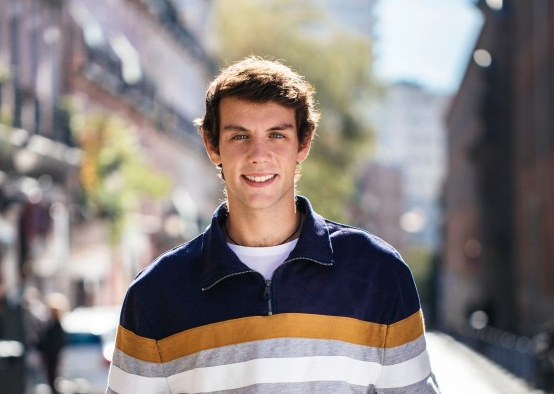 Age: 24
Notable portfolio involvement: Streamloots, Colvin, TogetherPrice, Fly-Fut
David's a self-titled hustler, telling Sifted he "tricked" Samaipata into hiring him full-time after they apparently closed the internship. He's also cofounded Backcard, a marketing and advertising company based in Madrid.
Charlie Jalali-Farhani — VC at Balderton Capital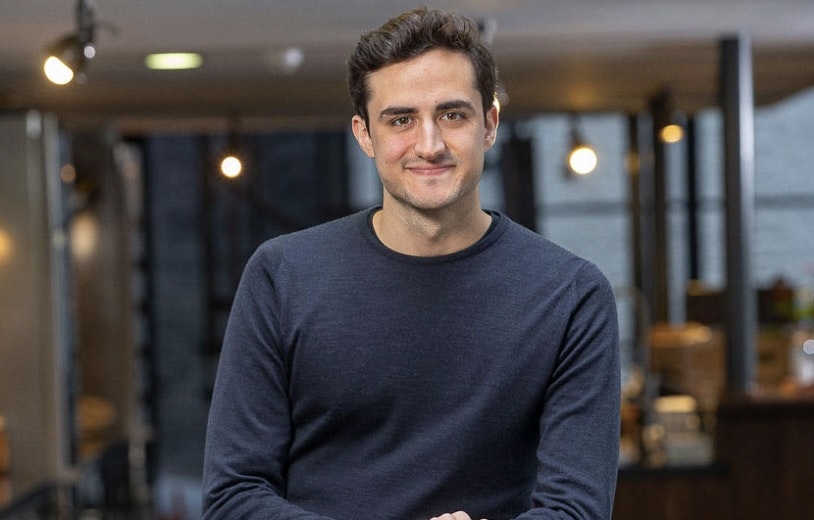 Age: 24
Previous firms: firstminute capital
Notable portfolio companies: Robocorp, New Vector, Good Monday, Storyblok
Charlie's been into VC since his days as a student, where he founded an investment society at his alma mater, Imperial College. So far at Balderton he's been working on the emerging areas of remote work comms, e-trading and open source software.
Julie Lewkowicz — Investment Manager at InfraVia Growth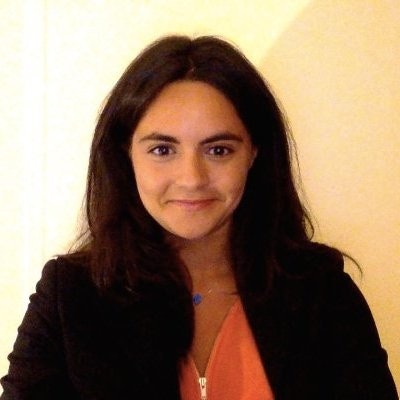 Age: 26
Previous firms: DN Capital
Notable portfolio companies: Foodles, JobandTalents, Cubyn, Arturin, Social Standards
Julie's mentors at InfraVia describe her as a force of nature, saying she is "by far the most impressive talent [they've] met for a long time." She's particularly interested in B2B, HR tech and logistics, and moved from DN Capital a year ago.
Oliver Kicks — Associate at RLC Ventures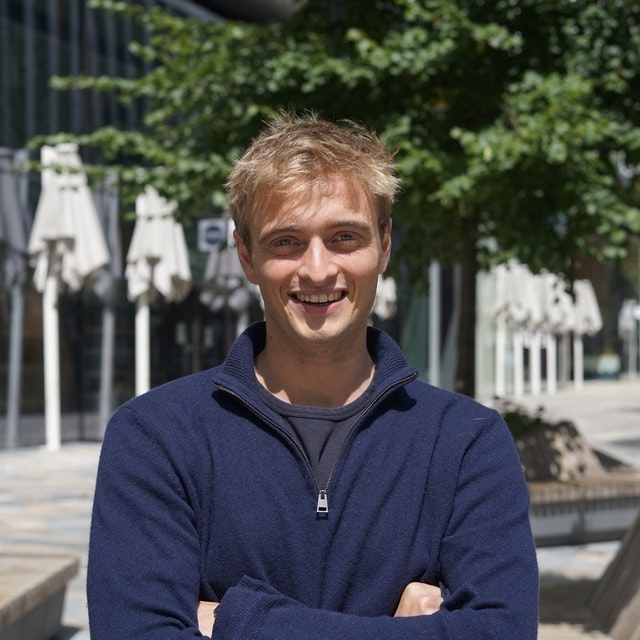 Age: 24
Notable portfolio companies: Condense Reality, Dorm, Workscope, Labworks, Crowd Data Systems
Previously: Tech City Ventures, Momentum London, Coinweb
Oliver joined RLC in 2019, but beforehand he worked at Momentum London leading an accelerator for B2B startups. He also launched and runs the MobKitchens subreddit, which now has 55k members.
Alex Wilson — Senior Associate at White Star Capital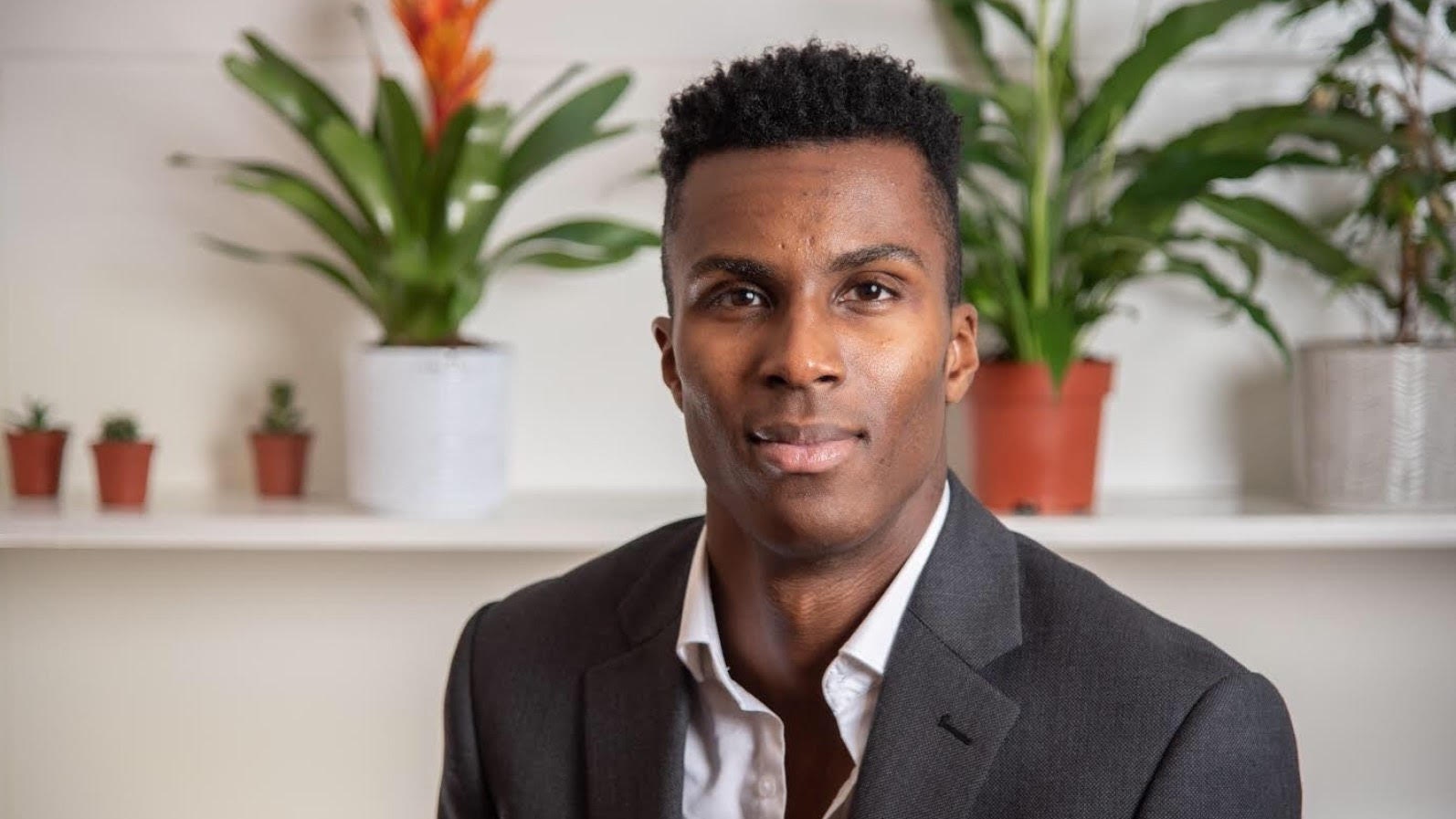 Age: 26
Notable portfolio companies: Packhelp, finn.auto, Butternut Box, Clark Insurance, Red Sift
Previously: Goldman Sachs, Red Bull Racing, RBS, McNicholas Construction
Alex focuses on consumer and enterprise startups since he joined White Star Capital in 2018. Beforehand, he spent two years in M&A and tech, media and telecoms at Goldman Sachs. He tells Sifted he's excited by VC because of the "opportunity to develop ideas and hypotheses, forming conviction around them and then acting on them".
Jeanne Cluset — Associate at Kima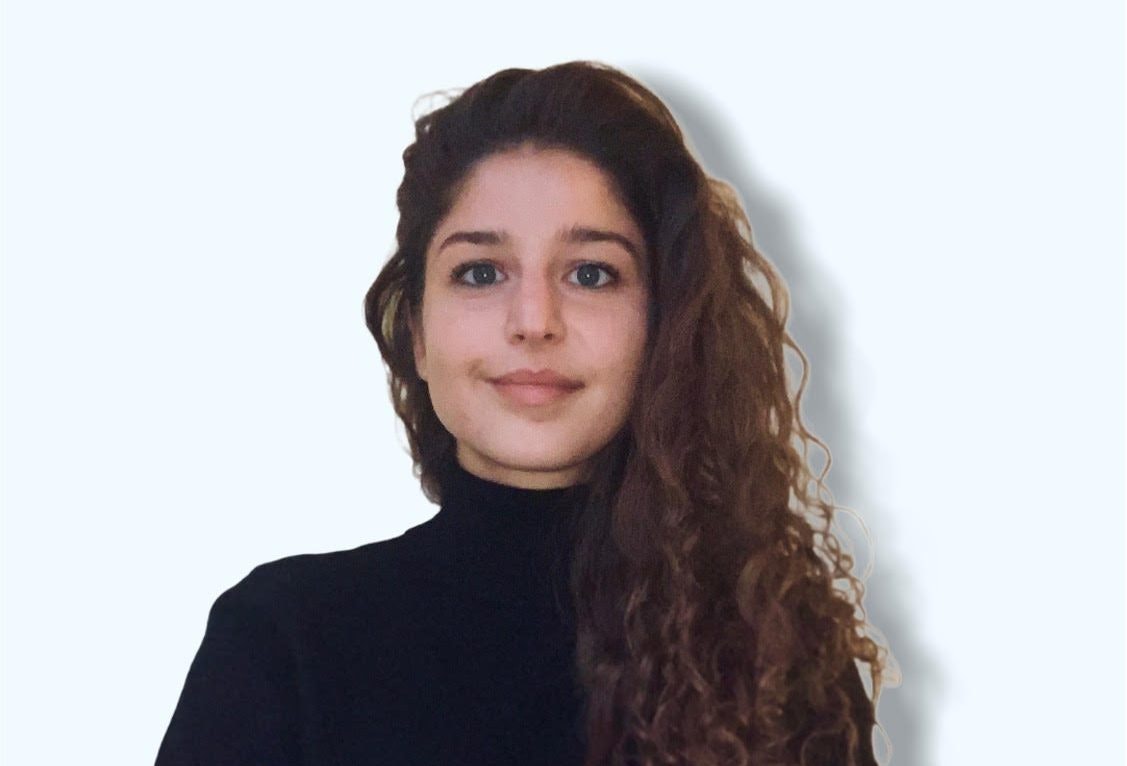 Age: 25
Notable portfolio companies: Helios, Acquire, Bodyguard AI, Elia Games, Ukio
Previously: Laffitte Capital Management, GCGIB
Jeanne told Sifted that founders constantly inspire her to "always challenge assumptions, be contrarian and deeply understand the way we think." She started out in equity finance and derivatives sales at SCGIB, after which she joined Kima in 2019.
Hector Mason — Investment Associate at Episode 1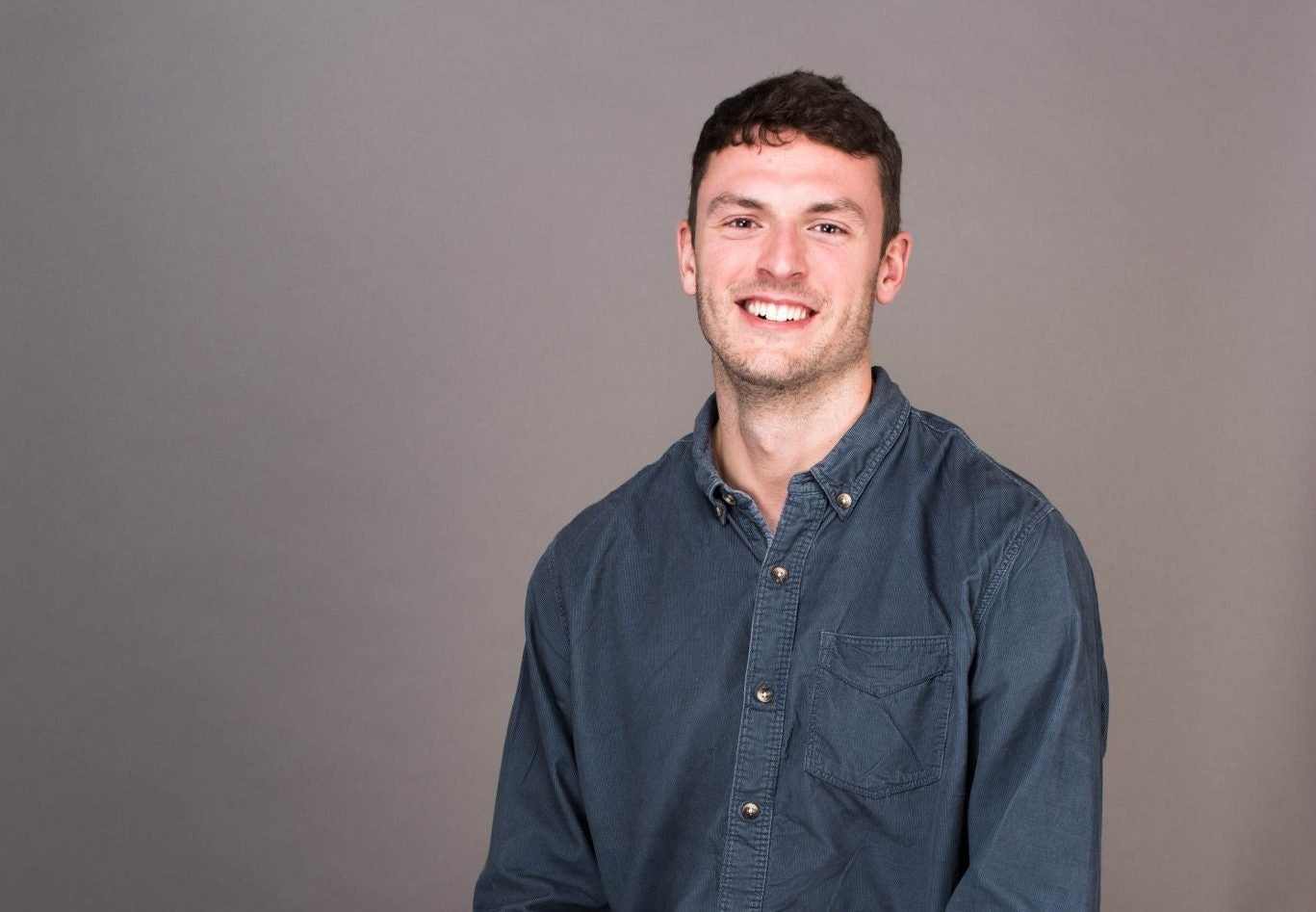 Age: 26
Notable portfolio companies: Webiny, Medishout, CircuitMind, Perchpeek
Previously: Crowdcube, ?What If! Innovation, Taskee, Hector's Tech
While at university, Hector discovered a way to beat the bookies, which not only funded his degree but his first startup Taskee — an ondemand jobs marketplace. He didn't stop there, founding tech consultancy Hector's Tech in 2017 and The Seed Stage in mid-2020 — a biannual "demo day without the accelerator" through which he hopes to make VC "a fair and inclusive process". Interested in B2B software, deeptech and marketplaces, Hector's been at Episode 1 for almost two years.
Patrick Mayr — Investor at Cherry Ventures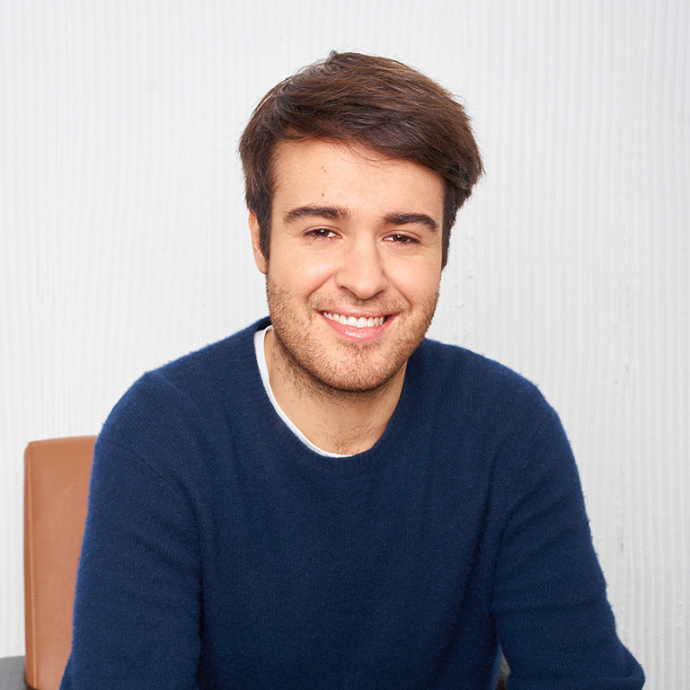 Age: 25
Notable portfolio investments: Juni, Radicle, Ben, Hologate, Stenon
Previous firm: Dreamit Ventures
Patrick started at Cherry as an intern in 2017 straight out of uni before being hired full-time. He's focused on developer tools, open source, crypto and fintech.
Esther Delignat-Lavaud — Associate at La Famiglia
Age: 26
Notable portfolio companies: Deel, Pelico, Unai, ChaosIQ
Previously: Oxford Capital
Esther started out in sales in the gas industry while studying for a double degree in Business. But just four months after her internship at Oxford Capital she was promoted to a full-time analyst role and then associate. At the end of 2019, she joined La Famiglia, and is focused on British/French startups, industrial automation and the future of work.
Sebastian Johansson — Analyst at byFounders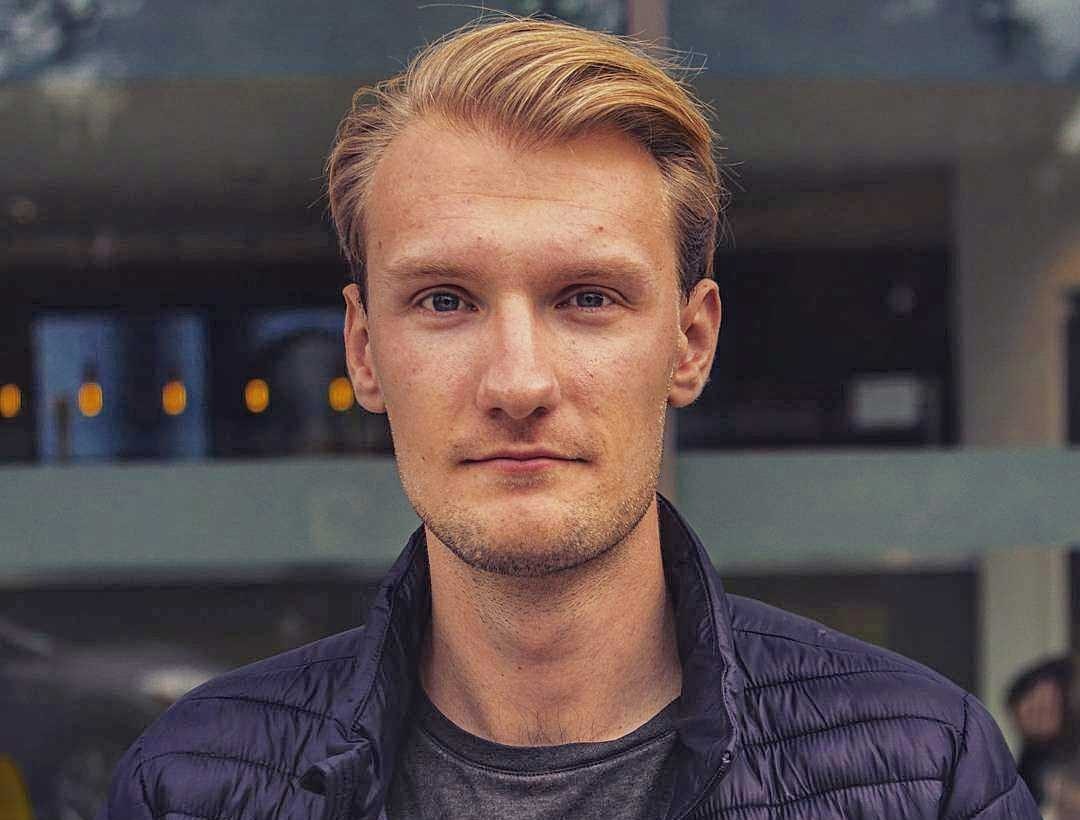 Age: 26
Notable portfolio companies: Safetywing, Rune, Tame, Normative
Previous firms: Global Founders Capital, DN Capital, Strategy& at PwC
Sebastian stepped into the world of VC after helping Swedish SaaS startup Fieldly with their fundraise while doing his bachelors at the University of Warwick. He's now at byFounders, a fund focused on the Nordics and Baltics.
Lucas Liabeuf — Associate at Partech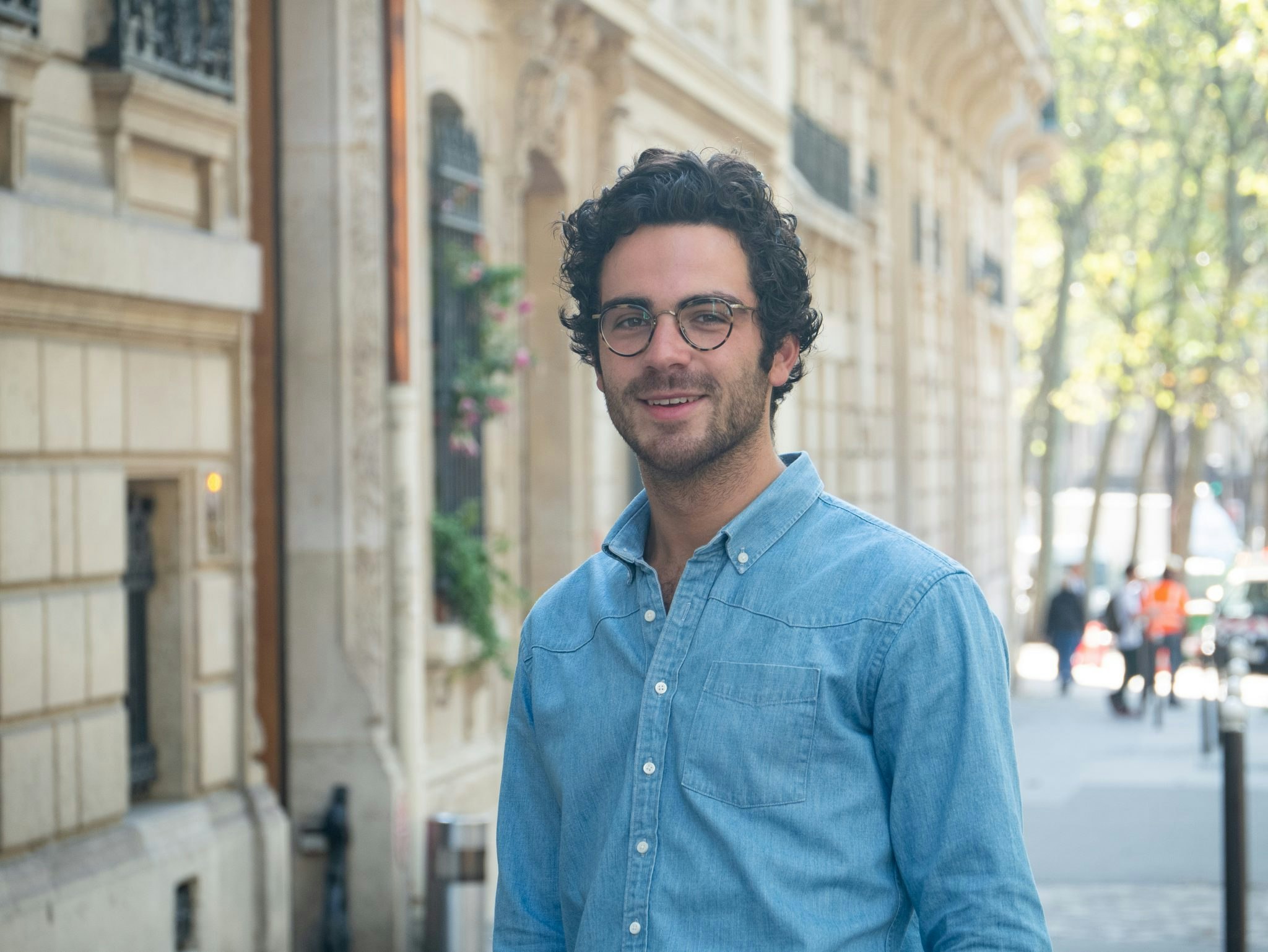 Age: 26
Notable portfolio companies: SoRare, Maze, Ubble, Joko, 77Foods
Previously: Kerala Ventures, Deezer, Microsoft Startup Programs, Tiller
Lucas tells Sifted he "joined the VC world a bit unconsciously." He started out in marketing at Deezer and others, but felt like VC was "very relevant". After a stint at Kerala, he joined France's Partech in 2018 and is interested in direct-to-consumer startups.
George Robson — Partner at Sequoia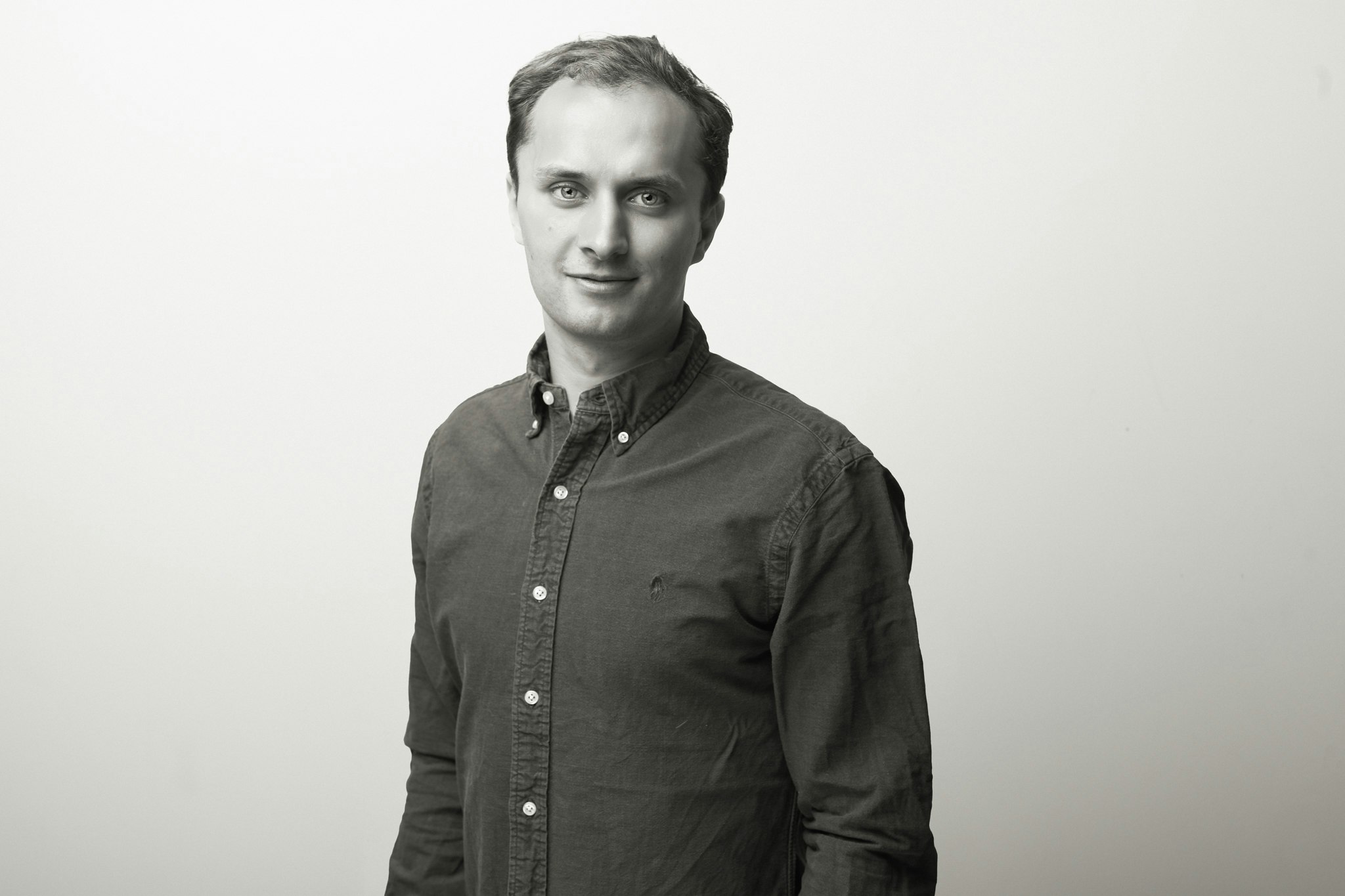 Age: 26
Previously: Morgan Stanley, Revolut, Kickstart
George is a VC newbie, having made his name as a product lead at Revolut before joining Sequoia late last year. He focuses on fintech, ecommerce, and new trends in social gaming and social commerce.
****
Advice for joining the fray
Making it in VCs ultimately demands having the right connections.
But it has never been easier to build your own networks, according to Mehdi Benjelloun is the cofounder of baby VC, a community working to democratise VC by running quarterly bootcamps for young aspiring investors.
In the past, "VC was mainly a job for seniors, and people who came into the industry were mostly people with a financial background", he tells Sifted, explaining that he wants to change the status quo.
The programme has all the usual masterclasses and workshops run by senior investors, but running through its core is an emphasis on building relationships with each other, too.
He tells Sifted that the most important criteria for being selected to attend the bootcamp is that "you're willing to give to the community" — whether that's through writing newsletters, hosting events or podcasts.
The point is to not only embolden young VCs, but also to create a "stronger tech ecosystem in the end by professionalising the industry among us."
His top tips for those wanting to join the industry are:
Prioritise finding any opportunity to get a one-on-one with a VC — that's the best way to cut to the essentials of investment.
Select a number of founders you know, you trust and you want to help.
The earlier you create connections with founders you respect, the more you'll be able to identify how their business is evolving and struggling — crucial info for an investor.
Communities for aspiring VCs
If you're an aspiring young VC and looking for guidance, check out these programmes:
baby vc — 8-week bootcamp (registrations close on February 14th)
Femstreet — weekly newsletter on women in tech, entrepreneurship and VC
TeenVC — digital education platform run by Augmentum Fintech
ClimateAction.tech — Slack community for anyone VC interested in anything climate tech!
Go Network —  Insight Partners-run and Hivebrite-powered community providing playbooks, webinars and roundtable discussions
YSYS — founded in 2017, the community have helped 10k people to advance in the tech space
Jungle Ventures — the fund has a forum for young entrepreneurs to connect with founders
GenZVC.com — an online community for young aspiring VCs, run by Boston-based Meagan Loyst
InnovatorsRoom — a Slack community for tech entrepreneurs and VCs, with a specific channel dedicated to dealflow
Emerging VCs — a Slack community of pre-partner VCs to share industry insights, dealflow and best practice
Future VC —  an internship and development programme which has helped more than 20 individuals enter VC over the past two years, especially focused on underrepresented backgrounds
Associated Podcast — interviews the 'gatekeepers' of VC with diverse backgrounds (has 20k+ listeners and five seasons!
Isabel Woodford is Sifted's fintech correspondent. She tweets from @i_woodford and coauthors our new fintech-focused newsletter. Sign up here. 
Isabella Pojuner is Sifted's editorial intern. She tweets from @ipojuner