Angel investors injected over $6.9bn into European fintechs last year, with two angels participating in each seed round on average, according to Dealroom. 
But it's not all about the money: angel investors play a critical role in the redistribution of capital and knowledge in the fintech ecosystem too. 
Two years ago, we profiled some of the most active fintech angel investors in Europe — but a whole lot has changed since then. 
Funding rounds have ballooned in size and accelerated in pace, crypto has started attracting mainstream investors, and new forms of SaaS you could never have imagined have started springing up across Europe. 
So, who are the angel investors that kept up in 2021? 
Many of them have been in founder's shoes themselves, and come armed with invaluable entrepreneurial intel in addition to their hard-earned cash. This year, the list includes the likes of Klarna, Monzo and TrueLayer's founders — as well as some very experienced investors keen to get a slice of the booming European fintech pie. 
Most of them invested in European fintechs at seed stage, and there's quite a lot of crossover between our top angels' picks. There's also a substantial chunk of crypto startups among their 2021 bets. 
The thing that stands out most to us? It's an incredibly undiverse list: overwhelmingly male and white. 
This needs to change, and we're always very keen to hear of interesting angels from underrepresented backgrounds that are active in the European fintech space. 
Sifted Newsletters
Fintech
Every Tuesday
From banks to bitcoin, get all the gossip and analysis in your inbox.
In the meantime, we've spoken to the investors themselves, and scoured publicly available deal data, with the help of Dealroom and Crunchbase, to build our list. More notes on methodology are at the bottom of the piece.
Here are the 19 most active fintech angel investors in Europe from 2021:

1. Chris Adelsbach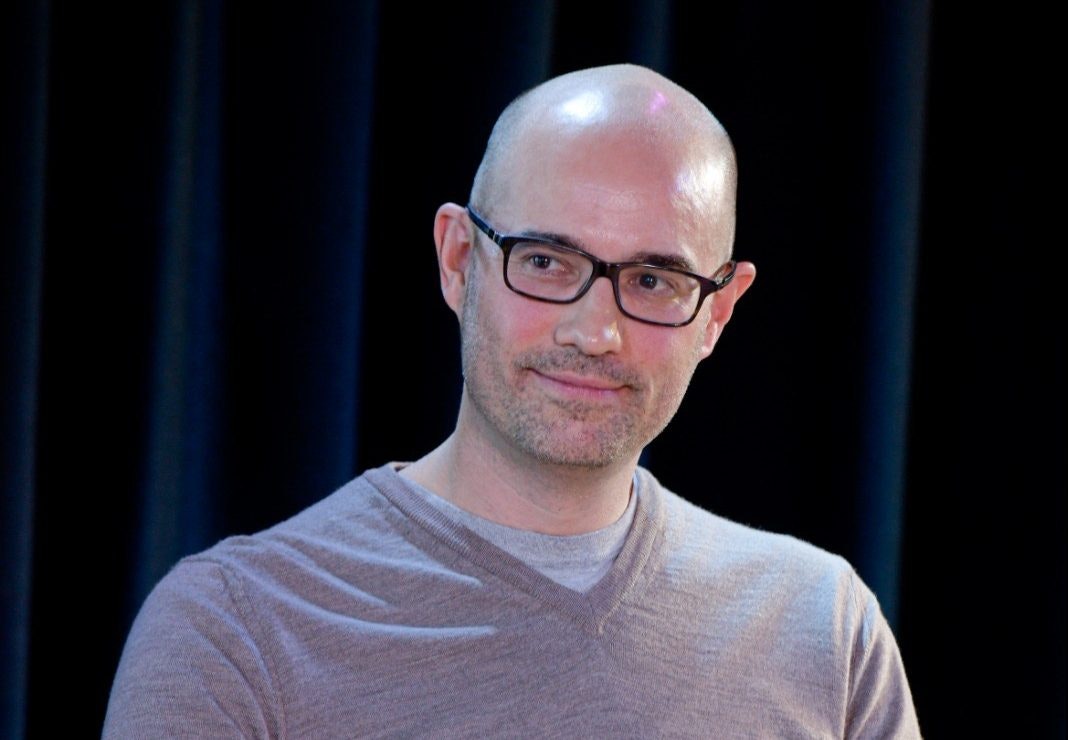 Location: UK
Number of 2021 deals: 38
He topped the list two years ago, and now he tops the list again.
Adelsbach's multiple pre-seed and seed fintech investments last year were spread across Europe and included Berlin's re:cap, London's Pixie, twig and BondAval, Madrid's Getlife and Riga's Zelf.

He has 20 years of financial services experience under his belt and has a portfolio of 175, mainly fintech, companies. Among them are three unicorns: Atom Bank, Monese and Marshmallow.
Adelsbach made his name in 2015 after becoming the managing director of Barclays Techstars London, and has since advised multiple fintechs and joined the boards of Railsbank and Crowdz. 
In 2019, he was crowned angel investor of the year by the UK Business Angels Association, and he is now founding partner of Outrun Ventures, a specialist fintech venture fund.
2. Charlie Delingpole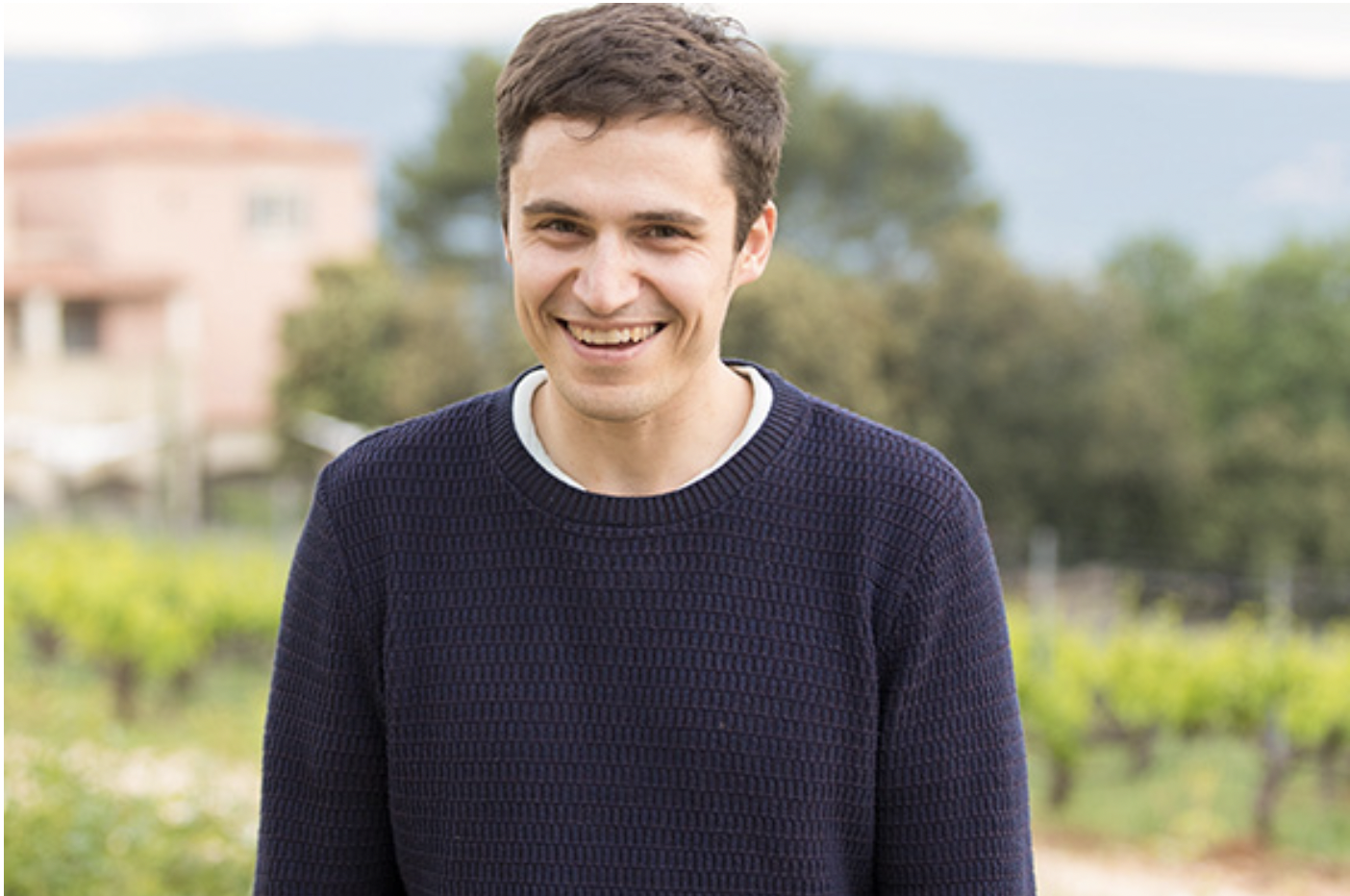 Location: UK
Number of 2021 deals: 16
Delingpole has more than two decades' entrepreneurial and financial services experience.
Currently founder and CEO of compliance startup ComplyAdvantage, Delingpole previously cofounded fintech MarketFinance and chat room The Student Room before that.
Among his 2021 fintech investments were Hungary's Seon, Warsaw's Ramp, London's BondAval and Plum, and Amsterdam's Sprinque. 
3. Perry Blacher
Location: UK
Number of 2021 deals: 14
Blacher is a veteran fintech investor, having first taken a stake in online gambling site Betfair in 2001. He is now a partner at Augmentum Fintech, one of the UK's main fintech venture funds.
He continues to invest in and advise a variety of fintechs, including trading app Freetrade, which he backed via Crowdcube in 2017.
He also invests alongside his wife Tanya Blacher.
In 2021, his thirteen European fintech investments included Onfido cofounder Eamon Jubbawy's new SaaS fintech Sequence, Bulgarian b2b expense management fintech Payhawk, Berlin's revenue-based financing startup re:cap, and Warsaw's crypto payments startup Ramp.
4. Michael Pennington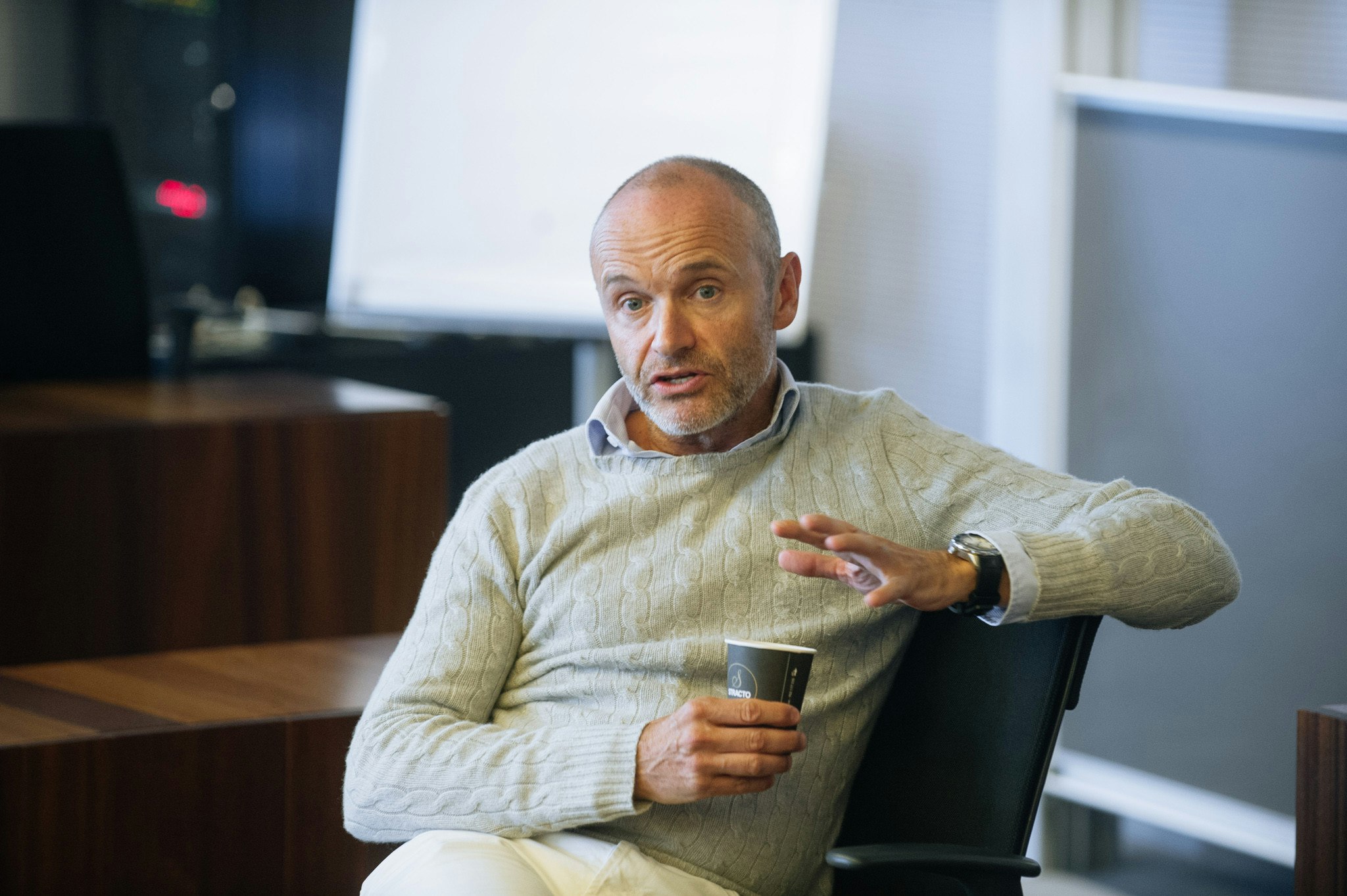 Location: UK
Number of 2021 deals: 11
Pennington is cofounder and CEO of Gumtree, which he quit his job as a bond trader to found in 1999. He also cofounded Slando.com in 2005.
He now invests at seed stage in the companies he thinks could be the next big thing, and tells Sifted he "loves fintech".
His 2021 fintech investments included creator economy financing startup Peblo, revenue-based financing startup Vitt, credit card startup Yonder and Carmoola car insurance. 
5. Matt Robinson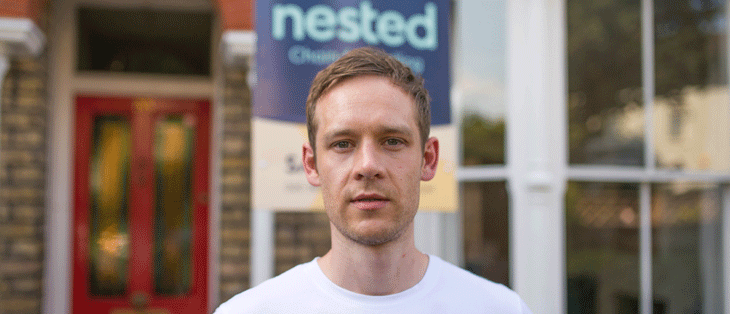 Location: UK
Number of 2021 deals: 10 
He's the cofounder of payments business GoCardless and home selling platform Nested. 
Robinson has invested in a staggering 200 companies as an angel investor, focusing on b2b, fintech (in particular, payments) and dev tools.
In 2021, he invested in ten European fintechs, which also included Yonder, compliance fintech Argus, German insurtech Feather and Georgian payments startup Payze.

6. Taavet + Sten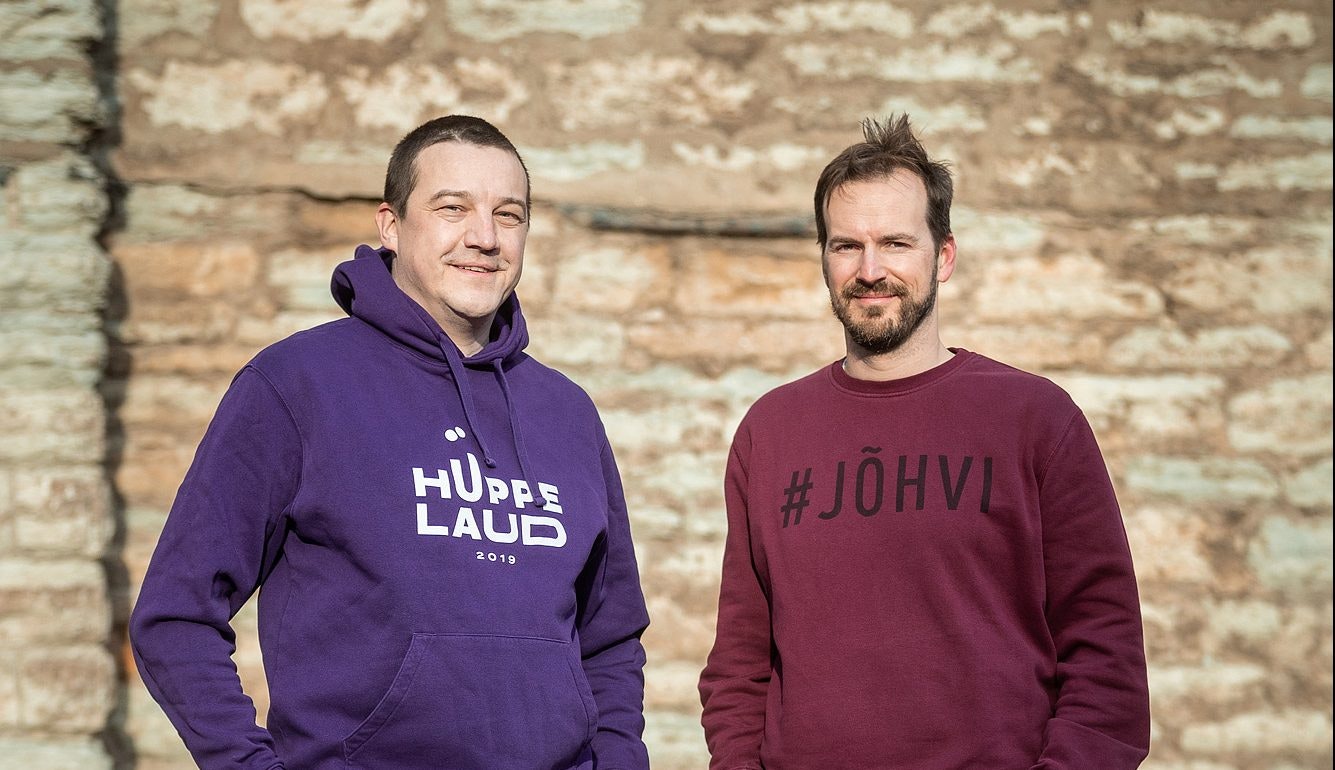 Location: Estonia
Number of 2021 deals: 9
After stepping back as CEO of Wise in 2017, Taavet Hinrikus dedicated himself to quite a prolific period of angel investing.
Fast forward to this time last year, and Hinrikus decided to join forces with Teleport cofounder Sten Tamkivi to create a new investment vehicle, Taavet+Sten.
Hinrikus has insisted it isn't a VC fund, so for now, we can think of it as an angel partnership.
"We merged our previously separate angel investment activities into a partnership, and all these new investments since have been done as Taavet+Sten," Tamviki tells Sifted.
The fact Wise enjoyed one of 2021's rare successful tech IPOs has added fuel to the partnership, too. 
Hinrikus has previously backed startups led by ex-Wise employees, including Qatalog. More recently Taavet+Sten backed Lightyear's $8.5m seed round in September 2021. 

The pair's other 2021 European fintech picks included Warsaw's Ramp, Estonia's Xolo and London's Ben, Zego and Superfluid Finance.

7. Yi Luo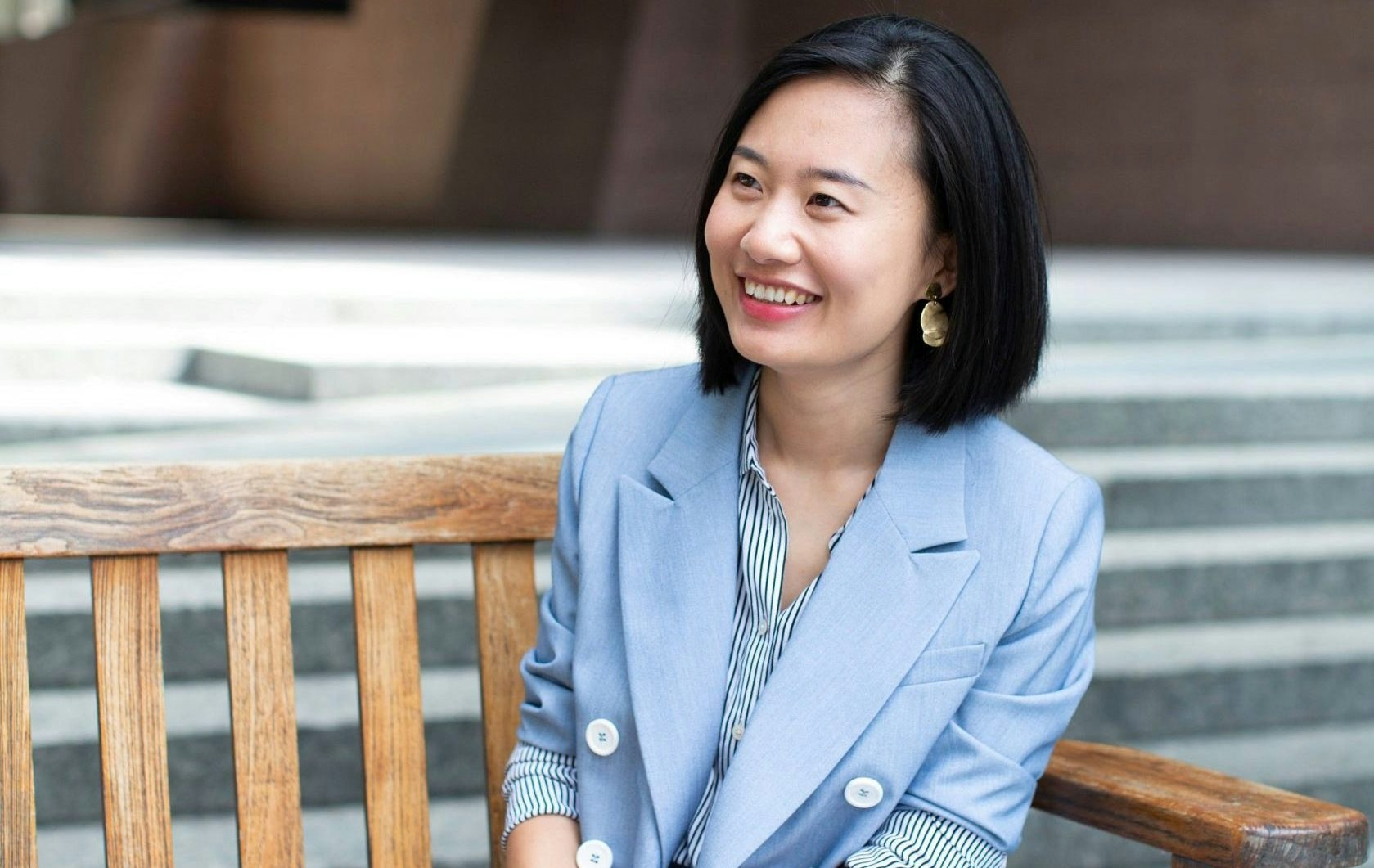 Location: London
Number of 2021 deals: 8
Yi Luo has more than fifteen years experience in financial services and investment. After beginning her career at Citi, followed by Liberum and Christie's, Luo became a partner at Beijing's PeakValley Capital in 2017.
Two years later, she became a founding chief strategy officer at salary on demand startup FreeUp, which was acquired in 2019 and rebranded to Earnd (now acquired by Wagestream, soon to be Wagestream Australia). Since 2017, Luo has backed more than thirty five startups across Europe, Asia and the US.
In 2021, Luo backed eight European fintechs, including AML startup Cable, reinsurance marketplace Supercede, creator economy fintech Monet, and insurtech BondAval.
8. Will Neale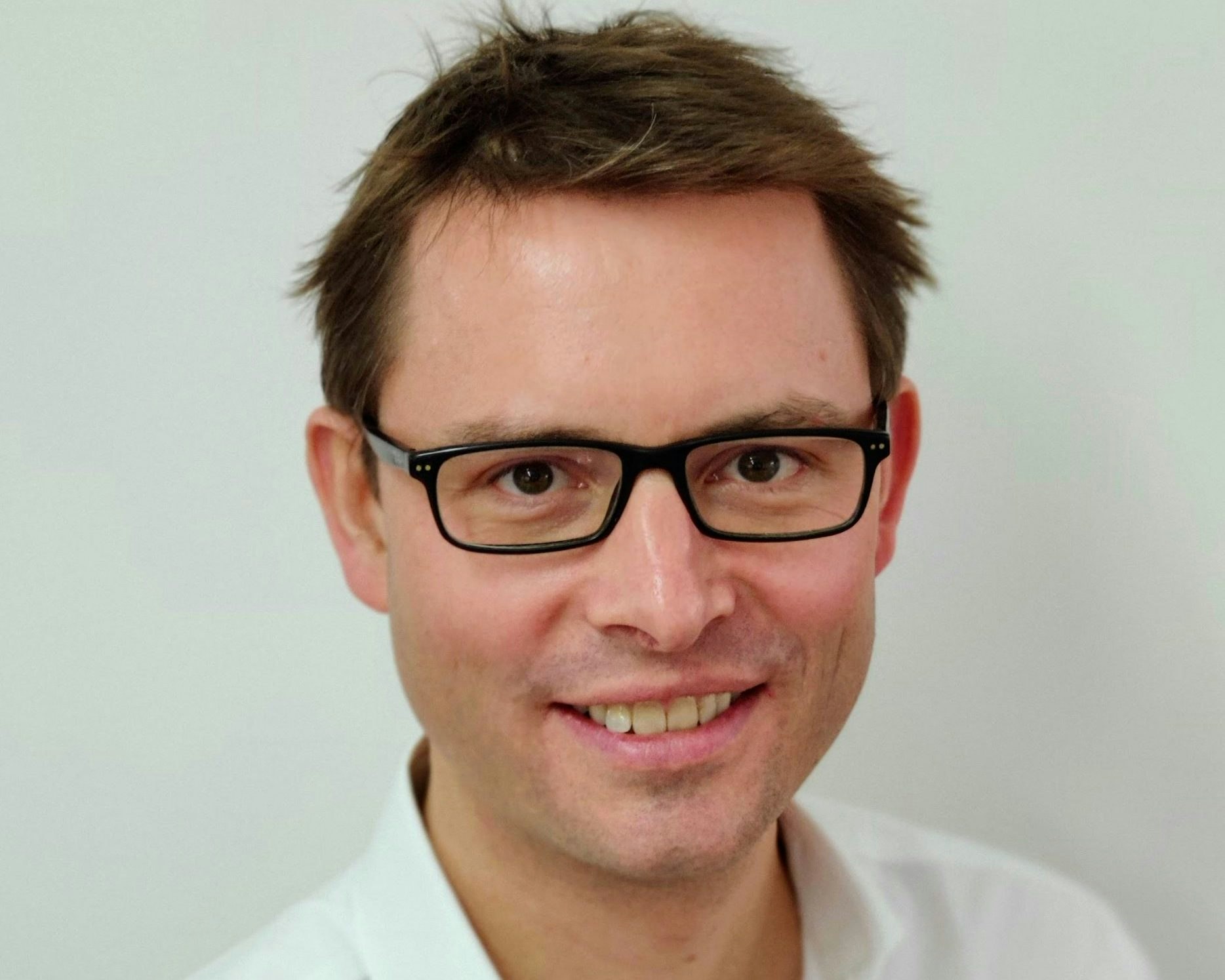 Location: UK
Number of 2021 deals: 8 
Neale is the founder of Fonix, a mobile payments company that went public in 2020, and cloud-based video editing platform Grabyo — which boasts an impressive list of clients including the FA, MotoGP, Fox and BT Sport.
Since 2014, Neale has also been quite a prolific angel investor, backing over 50 early-stage startups — primarily in fintech and software — including Revolut and Marshmallow.

In 2021, he invested in eight European fintechs with a heavy UK focus, including Yonder, UK-based insurtech BondAval, creator economy fintech Monet, and open banking payments fintech Vyne. 
9. Stani Kulechov
Location: Estonia
Number of 2021 deals: 7 
Kulechov only graduated from his master's degree in law at the University of Helsinki in 2020. But during the course of his studies, he became interested in Ethereum and how it could disrupt the traditional financial system. 
Halfway through his degree in 2017, he founded Aave, an open source protocol for DeFi assets. He also advises a number of startups in the blockchain and fintech sectors, and last year joined early-stage crypto VC firm Variant as a venture partner. 
He's also been busy backing Web3-related startups as an angel investor. In 2021, he backed seven such startups, including the Aztec Protocol, Berlin's Gelato Network, Finland's Zapper.fi and London's Superfluid Finance. 
10. Paul Forster
Location: Cambridge, UK
Number of 2021 deals: 8
Forster is best known for cofounding jobs search engine Indeed in 2004.
Since Indeed was acquired in 2012, Forster has focused on backing other founders through prolific angel investments — including Personio, Nested, MarketFinance and Monzo. He also sits on the board of MarketFinance, Cytora, The Future Forest Company and Sano Genetics.  
In 2021 he invested in eight European fintechs through his family office, some of which were follow-on investments. His 2021 investments included employee benefits platform Ben, eco-friendly banking app TreeCard and open banking startup Banked.  
11. Thibaud Elziere
Location: Brussels
Number of 2021 deals: 6 
Elziere founded Paris-based startup studio eFounders in 2011. Before that, in 2004 he founded stock photography marketplace Fotolia, which was acquired by Adobe for around $800m in 2014. 
Alongside his work at eFounders, Elziere has been quite a busy angel investor, backing companies including Argent, Spendesk and PayFit.
In 2021, he invested in six European fintechs, with a heavy French leaning, including payroll startup for freelancers Jump, NFT platform Arianee and SME embedded finance startup Defacto. 
12. Francesco Simoneschi
Location: UK
Number of 2021 deals: 6 
A serial entrepreneur, Simoneschi is most recently the cofounder and CEO of financial API provider TrueLayer. 
Before that, he founded the angel investor fund Mission and Market in San Francisco in 2014 — and alongside running TrueLayer, he also finds time to angel invest himself. 
Last year, he invested in six European fintechs, including Italian BNPL unicorn Scalapay, wealthtech Plum and impact investing app Circa5000. 
13. Alan Howard 
Location: UK
Number of 2021 deals: 5
A newcomer to our fintech angel list, Howard cofounded European hedge fund Brevan Howard Asset Management in 2002. 
He stepped down as CEO in late 2019 to funnel his energy into investing — which he's done quite a bit of, namely in fintech.
Howard also reportedly came into quite a bit of cash to invest last year, when Brevan Howard bounced back from a tricky period and doubled his payouts. 
Brevan Howard declined to confirm Howard's 2021 investments, but public data suggests that he backed five European fintechs, including Newcastle's Bottlepay, Cologne's Nextmarkets and Vienna's Bitpanda. 
14. Tom Blomfield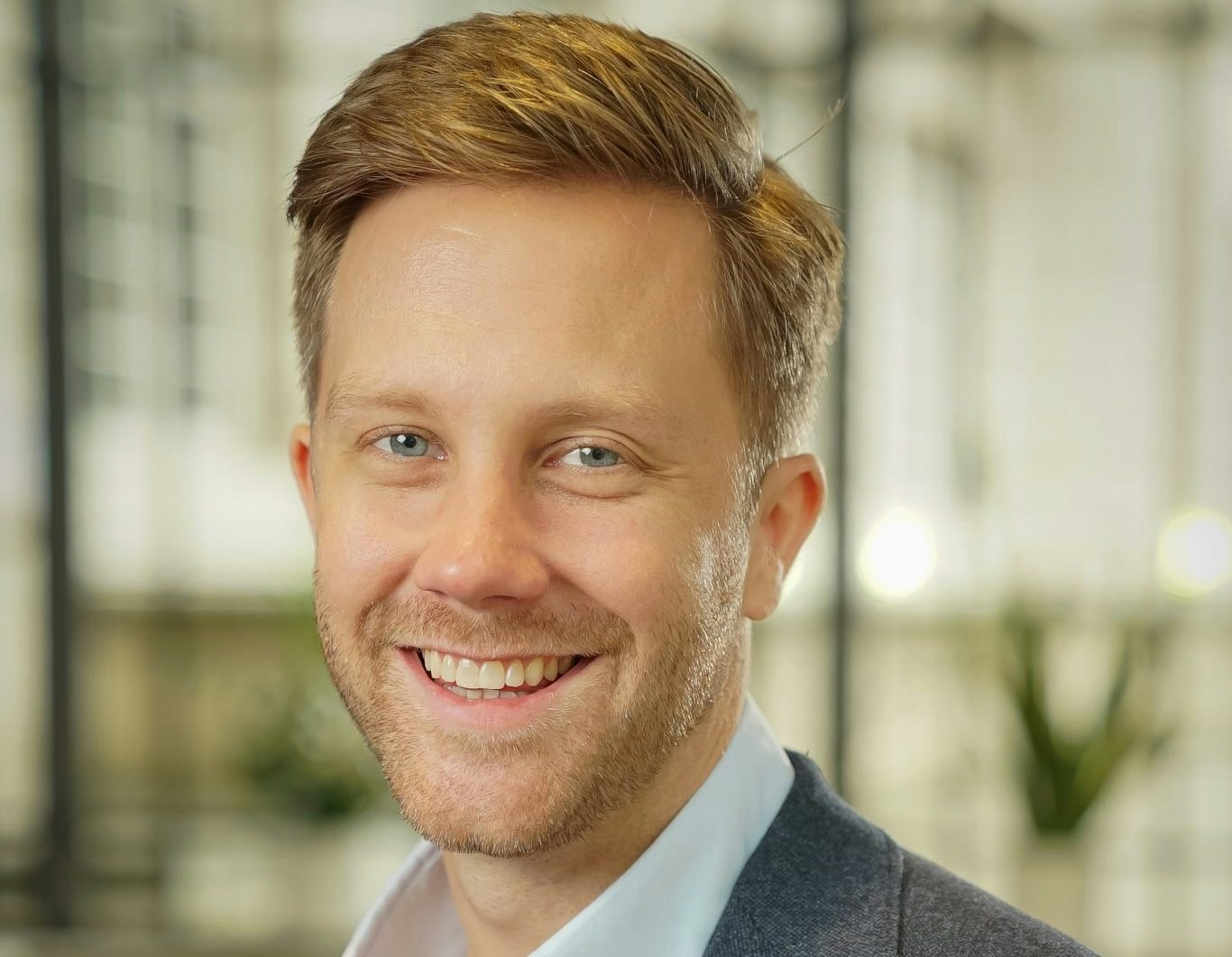 Location: UK
Number of 2021 deals: 5 
Tom Blomfield is a well-known fintech name in the UK, where he's cofounded two $1bn+ fintech companies — Monzo and GoCardless — in just over the last decade. 
Blomfield left Monzo at the end of last January, having grown it into one of Europe's most valuable fintechs. 
Despite having once told Sifted that he didn't think he'd have a knack for angel investing, Blomfield backed five notable fintech rounds last year. 
They included mortgage lender Generation Home, Berlin-based homebuying startup Urbyo, London's BondAval, payroll startup Pento and French corporate bank account startup Numeral. 
15. Victor Jacobssen
Location: Stockholm
Number of 2021 deals: 5
Jacobssen is best known for cofounding the pale pink fintech star that is Klarna in 2004. 
He left the company in 2012 and still owns nearly 10% of Klarna, and he's been putting his founder experience and healthy pockets to use as an angel investor since then.
His five fintech investments last year included accounting software startup LiveFlow, Munich-based insurtech Hakuna, currency hedging startup Bound, Berlin procurement startup Mercanis and Berlin-based payroll startup Workmotion. 
16. Xavier Niel
Location: France
Number of 2021 deals: 5 
Billionaire tycoon Niel is best known as the founder and majority shareholder of French telecoms giant Iliad, the parent company of Free.

He's a huge name in European tech and a well-respected angel investor. Forbes puts his net worth at an approximate $9bn. 
Niel is also the cofounder of Kima Ventures, one of the most active angel investors in the world, backing two startups a week on average with cheques mostly around €150k. 
Last year, his fintech investments included France's payroll management startup PayFit, French insurtech Acheel, and Swiss equity management startup Ledgy. 
17. Christian Faes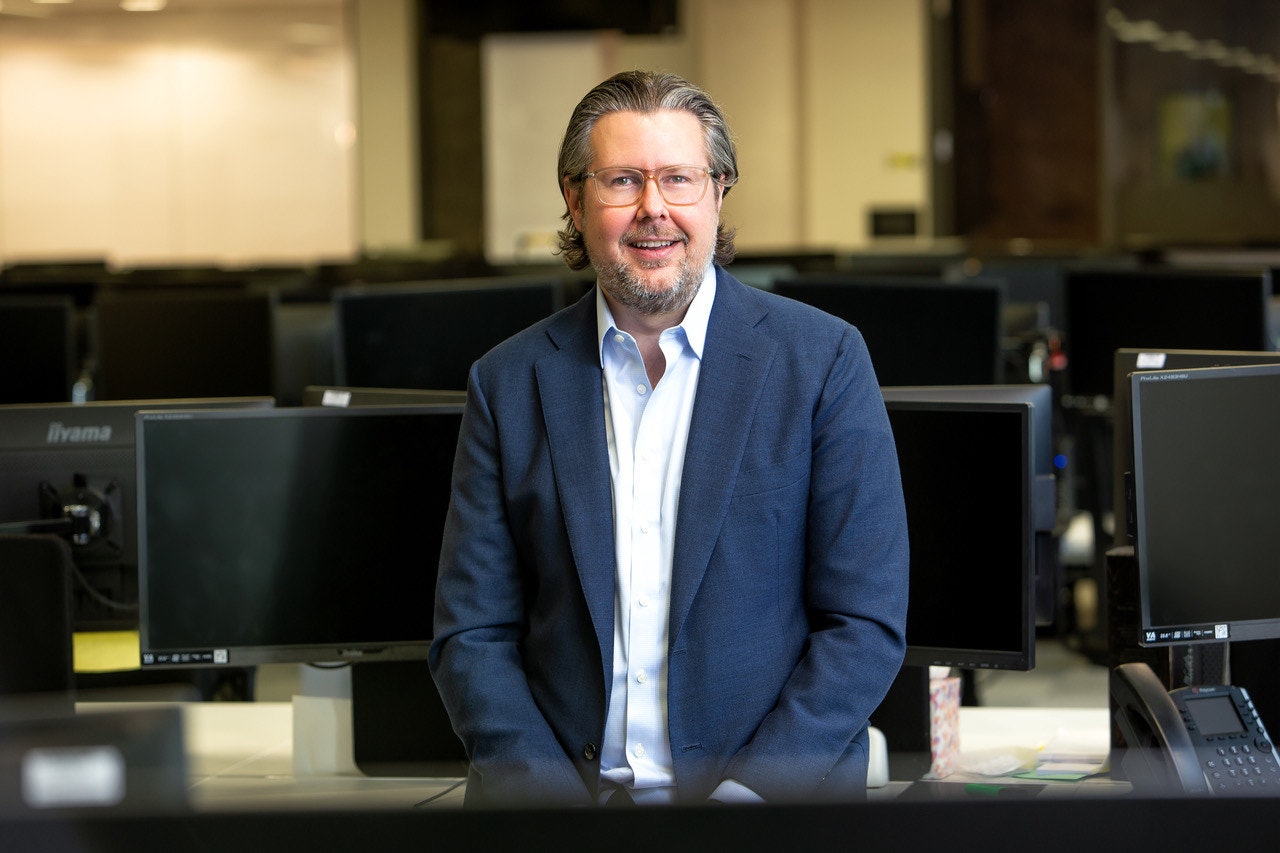 Location: UK
Number of 2021 deals: 5 
Christian Faes is cofounder and executive chair of LendInvest, which he founded in 2008. Originally from Australia, Faes began his career as a lawyer, specialising in real estate and then corporate finance. 
He's a leading figure in UK fintech, and sits on the UK government's fintech delivery panel and the trade department's Trade Advisory Group. He also founded and chairs the Fintech Founders industry group. 
His 2021 fintech investments included ESG auditing startup ESGgen, Warsaw's "Paypal for crypto" startup Ramp and Irish property lending startup Onate. 
18. Christian Angermayer's Apieron Investment Group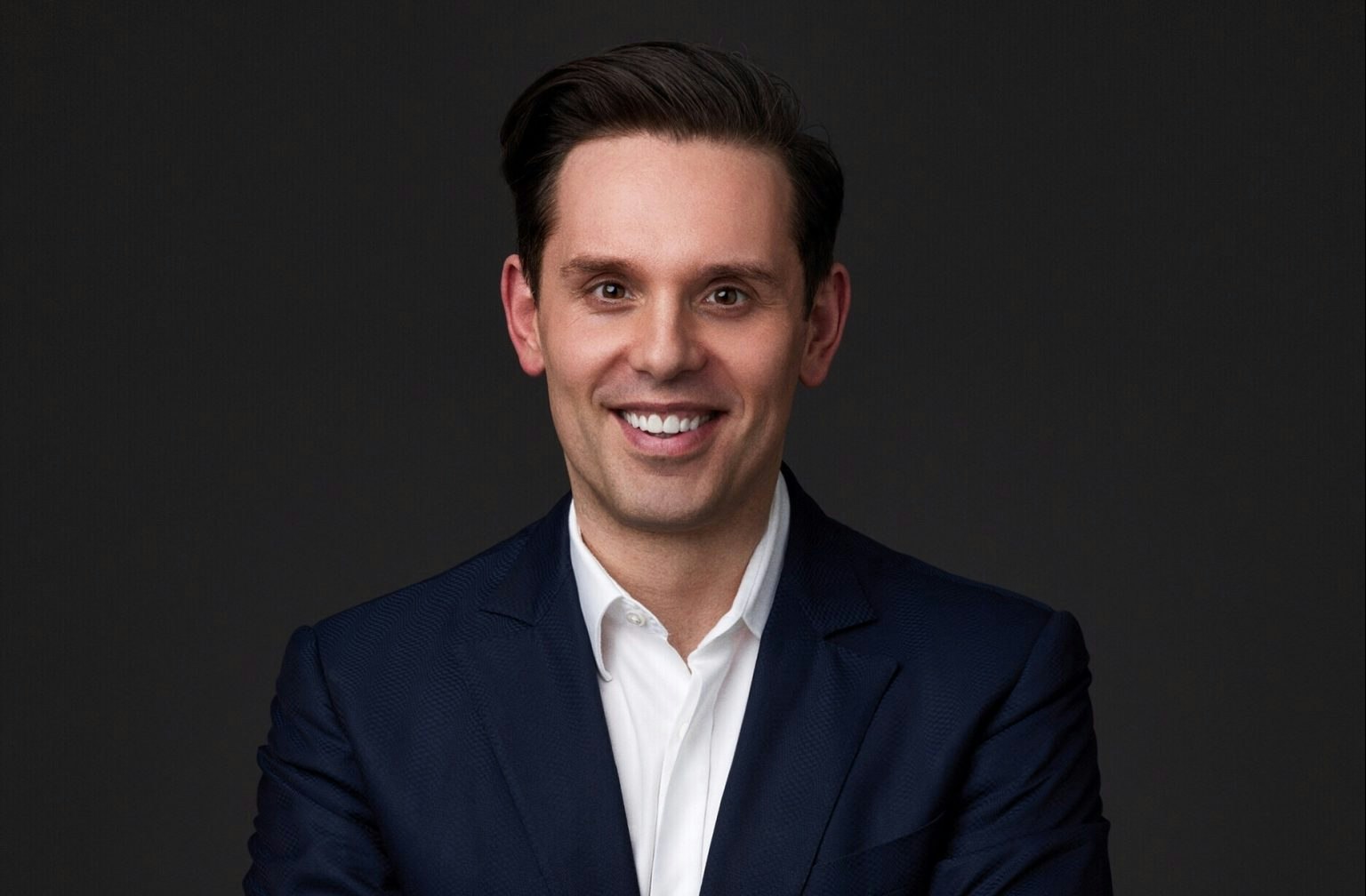 Location: Germany
Number of 2021 deals: 3 
We dubbed him the "psychedelic investor" back in 2020 when he had brunch with Sifted. 
But lately he's been backing startups in the fintech and crypto space through his family office and merchant banking business Apieron Investment Group. 
He backed the seed rounds for Cologne's Nextmarket and Berlin's Denario last year, and followed on to Berlin SME banking startup Penta's Series A. 
Apieron will have also benefited from one of its 2021 investments exiting recently, too. The fintech in question was London's Rezolve Limited, which went public via a $2bn Spac deal. 
19. Ott Kaukver
Location: US
Number of 2021 deals: 3 
Kaukver has a jam-packed tech CV. After spending almost nine years at Skype, heading up operations and then engineering, he moved to Twilio, where he was also in charge of engineering.
Currently, he holds the chief technology officer post at UK unicorn Checkout.com — but he's also found time to become an active angel investor, investing in Wise and Pipedrive along the way. 
In 2021, he invested in three European fintechs: open banking startup Yapily, stock trading platform Lightyear and Atomico-backed Estonian SaaS Katana. 
20. Carlos Gonzalez-Cadenas
Location: London
Number of 2021 deals: 3 
Gonzalez-Cadenas is a well-known name in the European tech scene. 
An experienced entrepreneur and operator, he founded Fogg in 2008, which was acquired by Skyscanner in 2013. He then moved to Skyscanner where he was chief product officer until 2016, when he moved to GoCardless as COO.
Somehow, alongside all this, Gonzalez-Cadenas found time to back over 50 European startups as an angel investor. 
Then in 2021, he made the move to the other side, joining Index Ventures as a partner. 
Before the move, he managed to squeeze in investments in three European fintechs: BondAval, Ben and Irish tax API software startup Fonoa. 
21. Michael Vaughan 
Location: US
Number of 2021 deals: 2 
As one of the first five members of the team at US payments fintech Venmo, Vaughan led the business as COO for more than eight years.
He's a venture partner at US healthcare and fintech-focused growth equity firm Oak HC/FT, as well as an adviser to multiple startups. 
Vaughan is also an active angel investor, and in 2021 he backed two European fintechs: Zurich's Imburse and Berlin's Remagine. 
Methodology
Given that many angels do not publicly disclose their deals, it's far harder to track angel investments than VC investments. But we've used the public information we have, via Dealroom and Crunchbase, and then checked the number of investments with the angels themselves, to build our list. A couple of angels did not confirm their deals to Sifted. 
Dealroom's $6.9bn angel investment total is a proportionate investment total by angel investors, calculated by taking the size of the round and dividing by the number of investors, and taking the proportional amount of angel investors.
The list above offers a good overview, but we acknowledge there are gaps in the data, meaning some prominent investors have been left out.
For instance, investments made via a third party (e.g. Crowdcube or Seedrs) do not have a public record, while many angels simply invest anonymously.
Do you know of any interesting fintech angel investors in Europe? Let us know!
There's a heavy skew here towards male angel investors. This needs to change, and we're always very keen to hear of interesting female angels active in the European fintech space.  
Check out our list of 150+ female angel investors here. 
This article has been updated to include Perry Blacher and Yi Luo, bringing the list to 21.