2022 was a record year for European VC fundraising. VCs raised $28.9bn — more than even 2021's figure of $23.1bn, according to Dealroom. But 2023 is likely to see a much smaller figure raised. 
The VCs heading out to raise this year won't have the easiest time of it. Ask just about any investor how fundraising is going, and they'll say: "slowly". Family offices are, VCs tell us, investing more cautiously or not at all. Pension funds and institutional investors are also decreasing the percentage of their capital that they allocate to VC, due to the tumble tech stocks have taken on the public market. 
And yet, like many startups, some VCs will have no choice.
Sifted has looked at which VC firms haven't raised a new fund for at least two years — a good indicator that they'll be looking for more capital soon — and spoken to our sources to add further names to our list. Unless otherwise specified, this information has come from people with direct knowledge of the fundraising. 
Here are the VCs we know plan to raise this year. 
Atomico
Target size: Two funds totalling over €1bn
Focus: Generalist
HQ: London 
VC giant Atomico raised its fifth, mammoth fund of $820m in February 2020. At the time, it was bigger than any fund raised by other European VC heavyweights — but since then, the rest have caught up. In 2021, Index announced two funds totalling $2.9bn and last year, Northzone announced a €1bn fund to back European startups from seed to IPO. So now, Sifted understands, Atomico is out raising two funds that together will be even bigger. 
Since 2020, the firm has had one big exit (Wolt) — and seen one Nasdaq listing (Lilium). But it's also seen several portfolio companies take massive valuation cuts (Klarna), pull out of markets (Zapp), announce sweeping layoffs (Infarm) and go out of business (Farmdrop). 
Adara Ventures
Target size: Undisclosed
Focus: Deeptech
HQ: Madrid 
Spanish VC Adara closed its third fund at €80m in April 2019, with backers including the EIF and Molten Ventures. It told Sifted it also raised an opportunities fund at the end of last year (although it wouldn't disclose the size), and is now raising two new funds. Portfolio company Openbravo was acquired last year.
Ahren
Target size: "Substantially larger" than the last ($275m)
Focus: Deeptech, pre-seed to pre-IPO
HQ: Cambridge 
Deeptech investor Ahren is close to closing its second fund. It will be "substantially larger" than its last, of $275m (of which is still has around 50% left to deploy). That means the firm has close to $500m in dry powder. Ahren tells Sifted its first fund has performed well, leading some of its biggest LPs to pre-emptively commit 2-4x more for the second fund. The fund made 14 investments during 2022, including synbio startup Constructive Bio and Phaidra, an energy saving control system startup by DeepMind alumni. Other Ahren portfolio companies include nutrition app Zoe and DNA sequencing tool Cambridge Epigenetix.
Fly
Target size: €70m-80m
Focus: Pre-seed and seed, Europe
HQ: Berlin 
Sifted hears Fly is raising its third fund. Its last fund, of €53m, was announced in June 2020. LPs in that fund include AXA Venture Partners, Multiple Capital, EIF and KfW. Portfolio companies include Salv, the Estonian financial crime-catching startup which raised €4m in January, and Wayve, the autonomous vehicle startup, which announced a technological breakthrough in September. 
Frst
Target size: €80m-100m
Focus: Pre-seed/seed, France
HQ: Paris 
French seed-stage VC Frst is raising its second institutional fund, which it hopes to close later on this year. Its first, of €90m, was announced in July 2019. Portfolio companies include payroll management unicorn PayFit, AI unicorn Owkin, electric vehicle charging startup Electra and business planning platform Pigment. 
Frog
Target size: €150m
Focus: Software scaleups
HQ: London
Growth equity investor Frog's second fund closed at €91m — short of its stated €150m target. It's made six investments from that fund so far, including Swedish employee engagement platform Winningtemp, German digital therapy startup Caspar and Spanish real estate platform Housfy. It plans to raise a third fund of around €150m this year.
Hummingbird
Target size: Unknown
Focus: Generalist, global
HQ: London 
Hummingbird's fourth fund, of €181m, closed in November 2020. It's now raising a new one. Its past three funds, partner Firat Ileri told Sifted in March last year, have made 15-30x returns (the industry standard is 1.63x). Its portfolio includes UK delivery giant Deliveroo and Turkish gaming company Peak Games, which made a tidy exit to Zynga in 2020, selling for $1.8bn. Hummingbird had invested at a $2m valuation. 
HV Capital
Target size: Unknown
Focus: General
HQ: Munich
HV is raising its ninth fund. Once most firms have reached that vintage, things are pretty easy — but Sifted has heard that LPs have given HV an ultimatum: hire a female partner, or we're not investing. HV confirmed to Sifted that it has seven male partners and no female partners, adding that they "believe it is only a matter of time before we have the first female partner at HV".
The firm announced its latest flagship fund, of €535m, in October 2020, and a continuation fund of €430m in February 2022 to hold on to its stakes in later-stage companies for longer. Its portfolio includes spacetech Isar Aerospace, speedy delivery startup JOKR and carbon reduction software startup Plan A. It has had several exits in recent years, including Penta and Depop — of which HV Capital was the largest shareholder at exit.  
Kindred
Target size: $120m
Focus: Pre-seed and seed startups across Europe
HQ: London 
Kindred is raising its third fund, which it expects to close shortly. It completed a first close in December. LPs in the previous $100m fund, which was announced in September 2020, include the University of Chicago, Industry Ventures, Generation Ventures, Sands Capital, British Patient Capital, Isomer and Legal & General. Kindred has an unusual "equitable venture" model — it sets aside 20% of its carry to allocate to founders in its portfolio. 
La Famiglia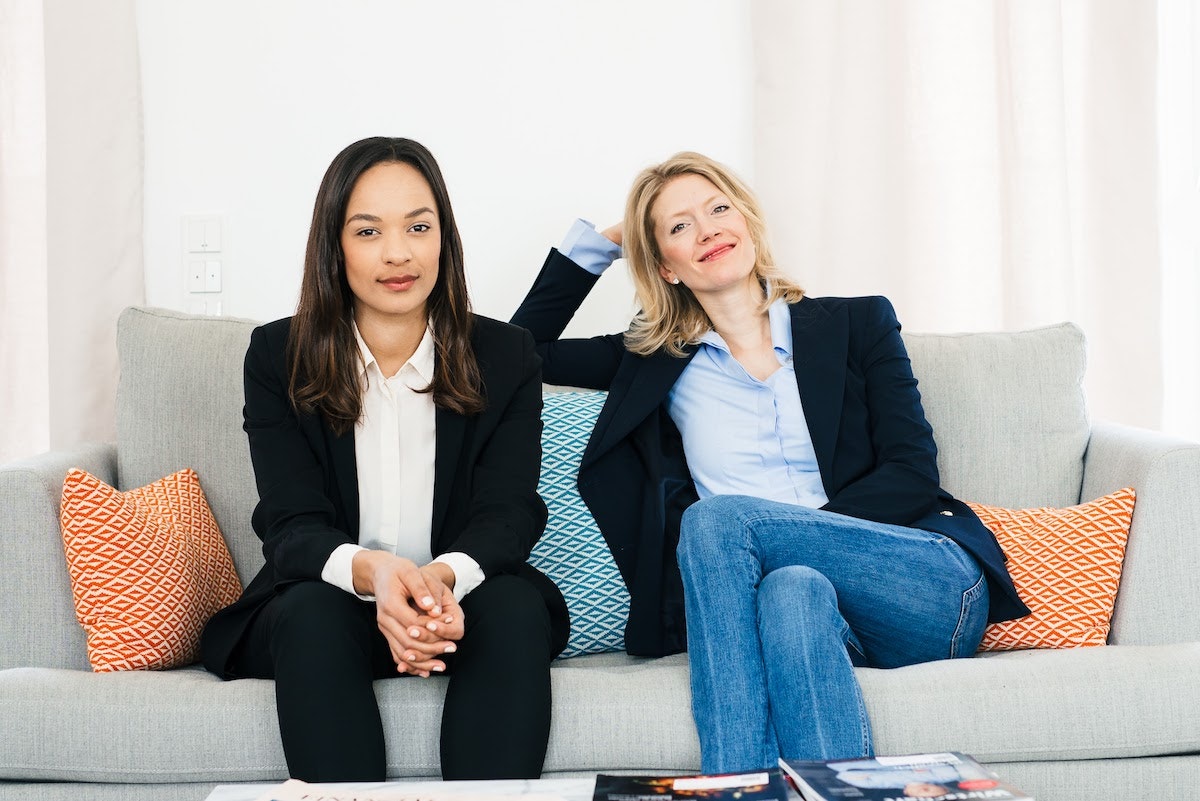 Target size: Undisclosed
Focus: Early-stage B2B startups
HQ: Berlin 
La Famiglia is raising its third fund, which it expects to close shortly. Its second, of €50m, was announced in August 2020. Previous LPs have included a who's who of European industrial giants — Mittal, Oetker and Swarovski — along with well-known startup founders like Niklas Zennström, Alex Chesterman and Hanno Renner. La Famiglia is an investor in remote payroll company Deel, now valued at $12bn. 
Notion Capital
Target size: $300m
Focus: SaaS and cloud startups
HQ: London
SaaS investor Notion is reportedly raising its fifth fund. Its fourth, of $150m, was announced in October 2019. Portfolio companies include payments fintech GoCardless, SaaS company Paddle and recruitment platform Workable. 
SET Ventures
Target size: Undisclosed
Focus: Startups working towards a carbon-free energy systems, seed and Series A
HQ: Amsterdam 
Dutch VC SET Ventures is in the initial stages of raising its fourth fund. "Making relevant connections with LPs is easier these days," the team tells Sifted. "The space we're in is not an afterthought anymore — thinking about carbon footprint is embedded in everyone's mind, and that's not going to go away. Some companies and some funds have also proved that you can make competitive returns in this sector." SET's last fund of €100m was announced in January 2020.
Singular
Target size: Unknown
Focus: Unknown
HQ: Paris
Sifted hears that the firm is on the road raising its second fund. It announced its first, of €225m, in March 2021. LPs include Ontario Teachers' Pension Plan, Bpifrance, Vintage Investment Partners, Axa Venture Partners, Sofina, MACSF and Mubadala Capital. 
Tiny VC
Target size: Unknown
Focus: Pre-seed and seed
HQ: Berlin and London
Sifted has heard that Tiny is raising its third fund. Its portfolio includes British/Bulgarian fintech unicorn Payhawk, Softbank-backed French NFT gaming startup Sorare, autonomous vehicle startup Wayve, legal help platform Lawhive and AI video generation platform Synthesia. 
Voima Ventures
Target size: €80m-120m
Focus: Pre-seed and seed, deeptech, Nordics and Baltics
HQ: Helsinki 
Finnish VC Voima, which announced its last fund of €50m in April 2019, is raising its third fund. Its portfolio includes alternative protein startup Solar Foods, robotics company The Human Touch Robotics and quantum computer "tuning" software startup QuantrolOx. 
Xange
Target size: Unknown
Focus: Web3, seed
HQ: Paris and Berlin 
Xange, which has been around for almost two decades, is raising an early-stage seed fund to invest in Web3 startups. It raised its last generalist fund of €220m in 2022 — its fourth. Portfolio companies include speedy grocery startup Flink, open banking platform Deposit Solutions and Ledger, a hardware wallet for crypto assets.  
Others to keep an eye on 
Here's a list of some more VC firms that haven't announced a fund since 2021 and are therefore likely to be out raising soon.