In the past two years, the amount of time Europeans spend on medical apps has risen 1,000%, according to data analytics company App Annie.
Amid increasingly favourable regulations, pandemic-driven digital acceleration across healthcare and an investment boom for European tech, telehealth is (finally) taking off.
The sector has also seen its first big exit: last Friday, London-based Babylon listed on the New York Stock Exchange following a SPAC merger. 
But it's not all champagne and party poppers on the telehealth scene. Despite a number of signs that this industry is only on the up, fragmented international health regulation means that one big question looms large: how do you effectively scale the business model across borders?
In Europe today there are dozens of telehealth apps ranging from catch-all primary care to those with a more specialist focus. In this piece, we've focused on companies that have raised in the last three years and offer primary care video consultations with doctors via their own app. There are at least 20 companies across Europe that fit the bill, operating in a market that's set to double in size to more than $20bn by 2026.
Here's the state of play.
Who's opened VC wallets this year?
VCs have stepped up their interest in European telehealth startups over the past two years. 
Back in 2019 — when we last compared digital doctor apps — Babylon was the runaway leader in terms of funding, having raised more than six times as much as its closest rival, Stockholm-based Kry. Six telehealth companies have now raised over €100m and the combined funding of the top 10 most invested-in digital doctor apps in Europe has more than doubled to over €2.1bn.
Babylon still leads the pack and listed last week, but no longer sits on such a comfortable perch. Hot on its heels are Kry — which is known as Livi in the UK and France — and Paris-based health insurance app Alan, which both became unicorns and bagged hefty cheques of €270m and €185m respectively in April.
The Swedes, it seems, are on a telehealth heater: Stockholm-based duo Doktor.se and Doktor24 bolstered their coffers with €80m and €44m in VC money this year. Sitting outside the top 10 but boasting a sizable 2021 raise nonetheless is Berlin-based Avi Medical, which secured a €28m cash injection in June.
Sifted Newsletters
Sifted Newsletter
3x a week
We tell you what's happening across startup Europe — and why it matters.
But the action isn't just happening at the top. Poland's Jutro — which like Avi separates itself from the competition by combining digital and physical healthcare as a core part of its offering — picked up €6m, and Spanish duo Top Doctors and MediQuo raised $13m and €2m. London-based healthcare review platform Doctify began offering video consultations to patients in 2020, and bagged €6.8m this year.
Acquisition time
There is a race to the top shaping up in telehealth, and "huge consolidation is on the horizon" as bigger companies begin to gobble up and acquire smaller ones, says investment manager at Sweden's Kinnevik, Christian Scherrer — who's been an investor in Babylon since its Series A. 
It's a sign of telehealth maturing, and consolidation from some of the major players is the only way the patient will get a "seamless" healthcare experience, says Scherrer. "Without [consolidation] the problem is disjointed services, which create barriers between primary care and specialist care," he adds.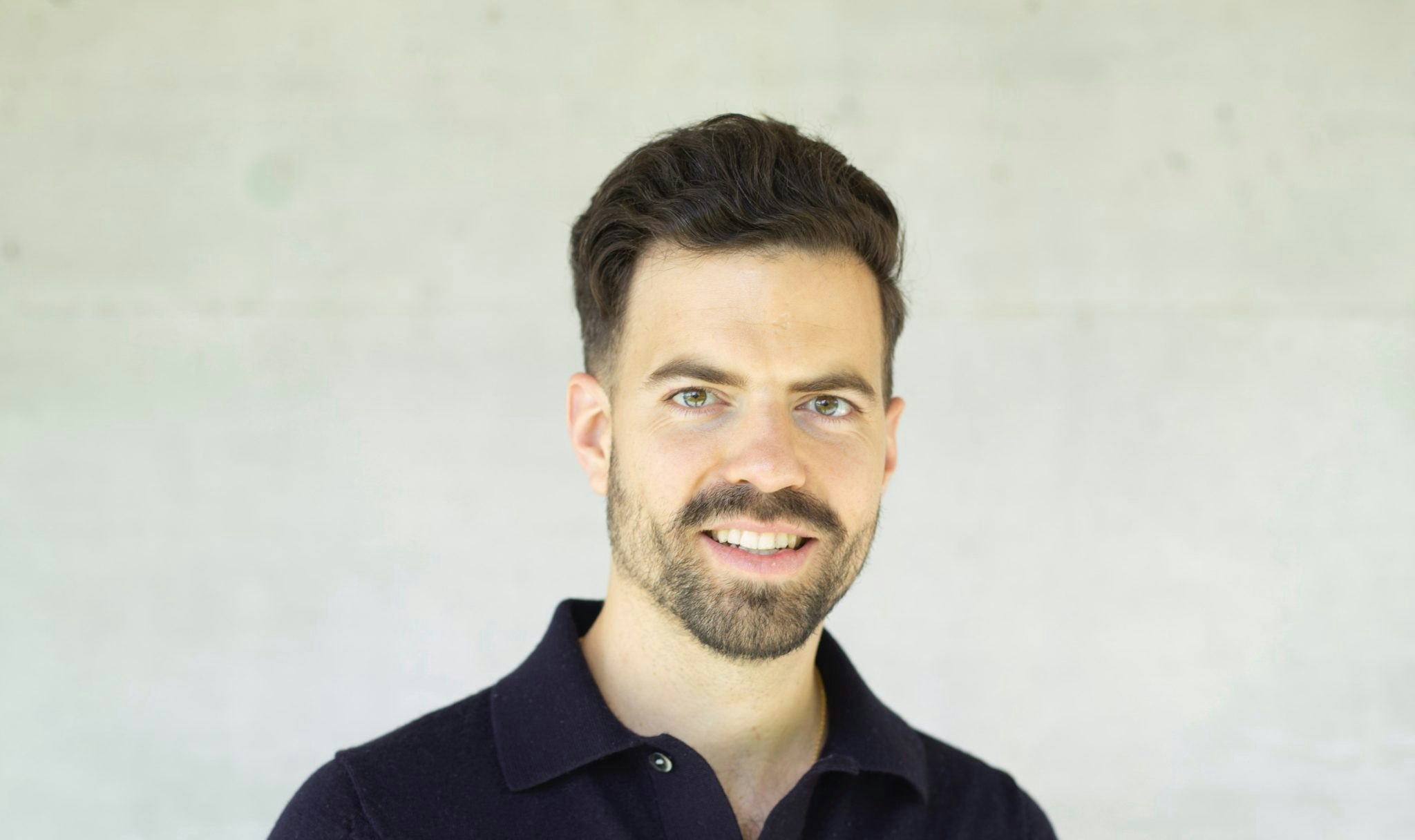 Kry acquired occupational healthtech Helsa in 2020 — which has a number of health centres across Sweden — to expand its rollout of brick-and-mortar clinics, and GP communication platform Mjog in 2020 to add a SaaS product to its range of services. Doctolib bought its main competitor Mon Docteur in 2018, and Docplanner bought competitors in Turkey and Spain in 2014 and 2016. 
In 2021, Zava strengthened its position in the private healthcare space in Germany by acquiring Medlanes, a Berlin-based healthtech that arranges for private doctors to visit people's homes. It also acquired video platform Sprechstunde.online, to support its entry into the public health insurance market.
But acquisitions aren't just coming from telehealth companies. In 2020, Munich's Teleclinic was acquired by Swiss digital pharmacy Zur Rose Group for €50m, as it looks to add telemedicine to its range of services.
UK startup Healthhero's whole game is acquisition, and snapped up London-based healthtech Doctorlink in December 2020 and France's telehealth Qare in April this year. 
"We see this as a one-in-a-generation opportunity in digital healthcare," Healthhero chief executive Ranjan Singh told Sifted back in April. "The market is huge, but we expect there to be just a couple — maybe three — dominant players with broad platforms."
What do they do?
While they all provide healthcare directly to patients digitally through video consultations with doctors nowadays, not all the telehealth startups in this piece launched with it as a feature. Steadily rising consumer demand — medical app downloads have more than doubled across Europe since Q1 2020 — convinced a number of companies to introduce it.
Doctolib was up and running for six years before it began offering video consultations at the beginning of 2019. Even then, takeup was slow to start with. It tells Sifted that only 100,000 teleconsultations were carried out in 2019 but it saw a major surge during the pandemic, and now averages over 500,000 a month. 
UK-based Zava launched video consultations in 2011 initially but found there was not enough demand, so rolled it back before relaunching in 2020, and Doctify also began offering video calls with doctors during the pandemic. 
Doktor24 tells Sifted that video consultations went up 50% in March 2020, and have stayed at that level ever since. Kry says it saw 117% growth in video consultations in 2020 from the previous year.
Kry, Doktor24 and Babylon also have AI-driven symptom checkers for patients — although the latter has faced criticism since 2018 for failing to spot serious conditions. Qare tells Sifted it plans to roll one out in the coming months and Avi Medical says it's actively reviewing integrating one into its platform.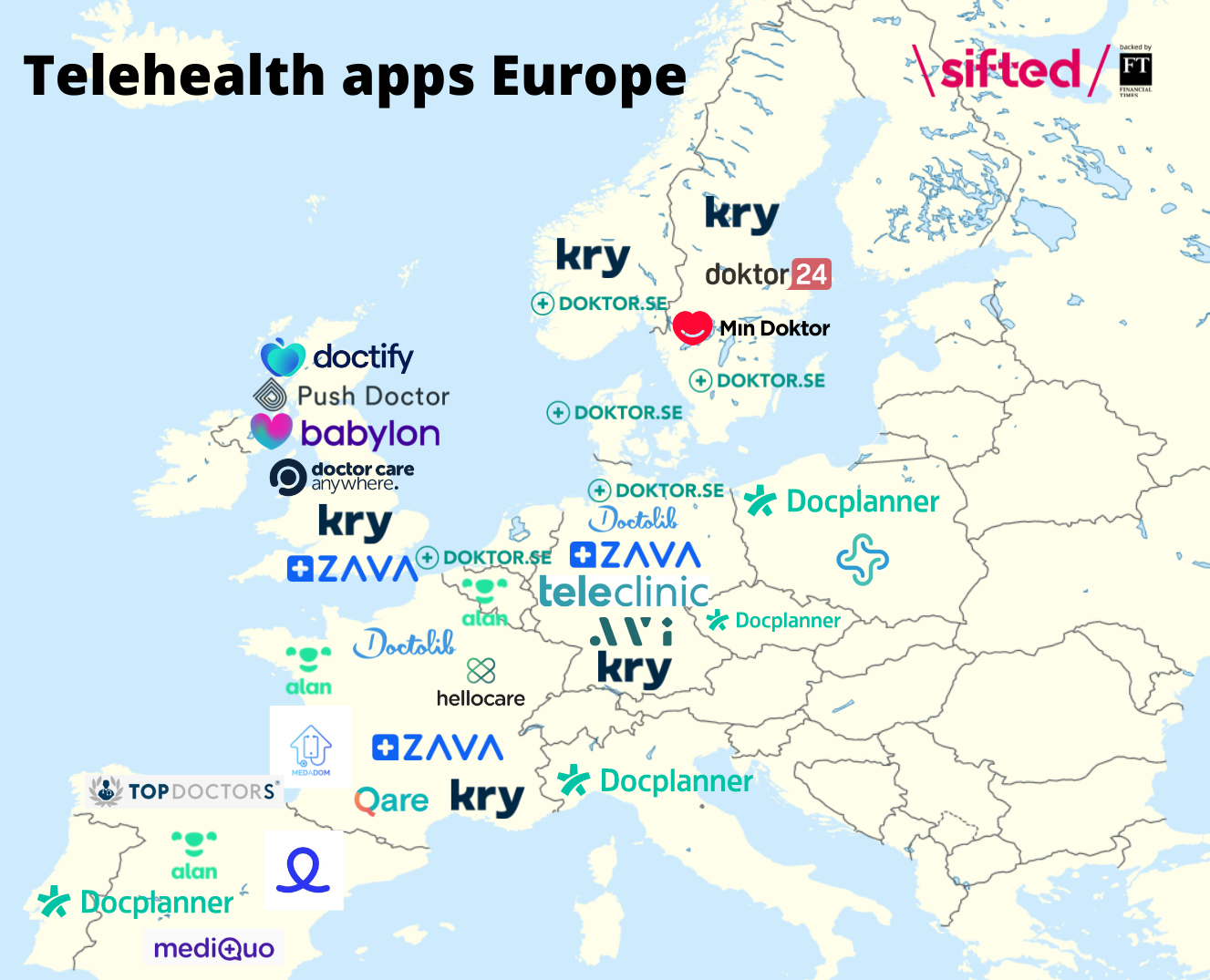 Almost all of the apps featured in this piece partner with other healthcare providers, either public or private.
In the UK, private healthcare company Bupa and the NHS are Babylon's biggest partners. Kry also partners with the NHS, alongside public healthcare providers in Sweden and France. 
Zava boss David Meinertz tells Sifted that the startup spent nearly 10 years exclusively serving private patients, before beginning to partner with healthcare systems in Germany in April 2021.
"Private healthcare is a relatively unregulated space. You're not selling shoes, so there's still a lot of regulation, but the public healthcare system has a very different regulatory environment," Meinertz says. However, across Europe and particularly in Germany and the UK, he tells Sifted, people aren't willing to pay for healthcare, so "if you want to be a market leader in healthcare you have to go public". 
The hybrid model
"Telehealth startups that combine digital and brick-and-mortar clinics are the ones that are going to come out on top, long term," Sabina Wizander, partner at Stockholm-based VC Creandum, tells Sifted. 
"It will be very hard for the ones that stay on the digital layer, both to justify the payment models, but also to have a real chance to create value for the healthcare system," she adds.
Babylon opened its first physical clinic in 2016, Doktor.se in 2017 and Kry in 2018. Despite launching with a digital offering initially, they all tell Sifted that combining it with in-person healthcare was always part of the plan.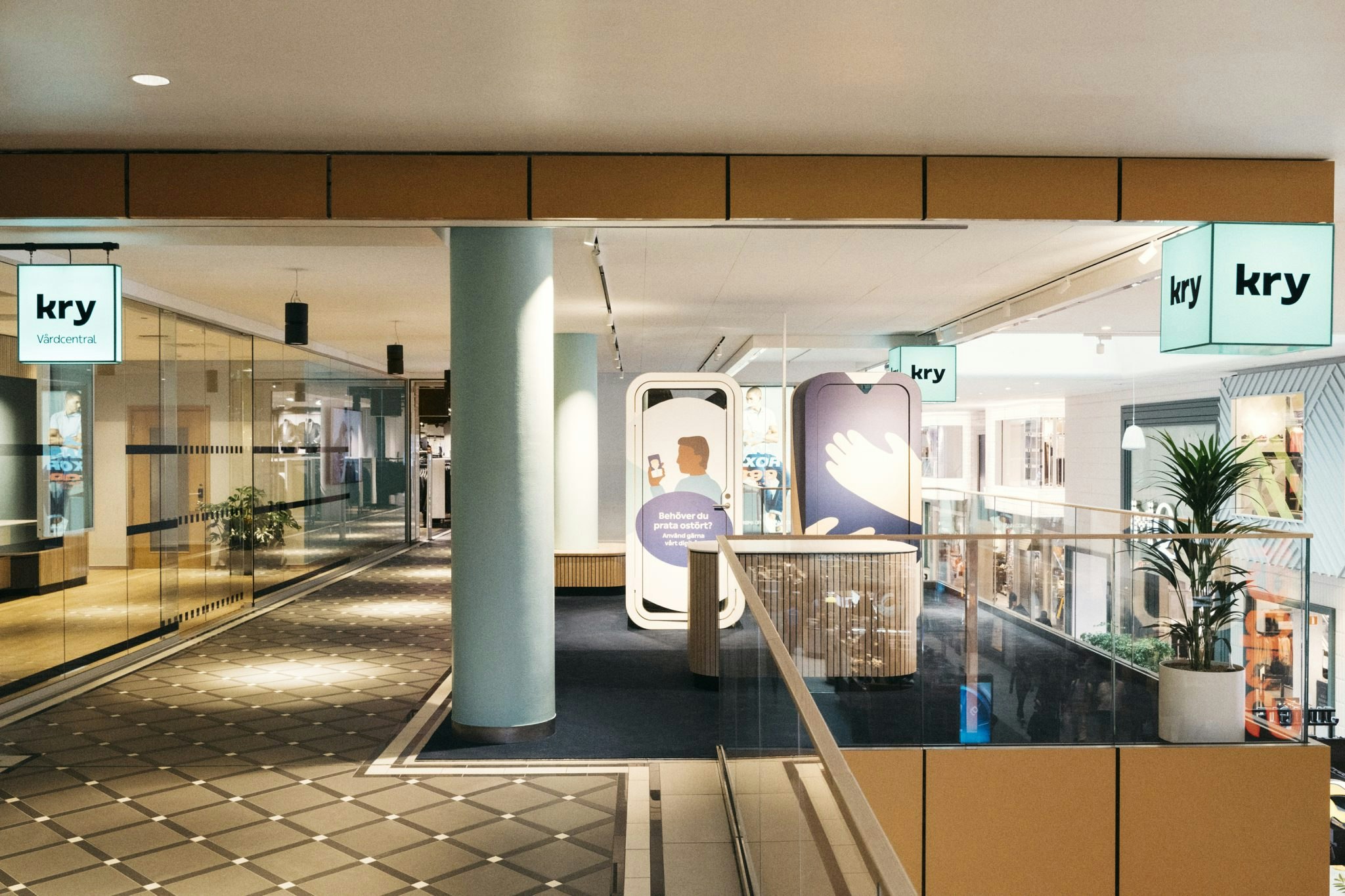 "While we are able to treat a large majority of patients in a digital-first manner, in order to truly provide connected care that is available to everyone, having a physical footprint is also necessary," a Kry spokesperson tells Sifted.
All the telehealth startups covered in this piece offer a pathway from digital to physical care, but only some have their own brick-and-mortar clinics. The vast majority of those, however, are only in the company's home market, highlighting the difficulties in expanding telehealth across borders.
Babylon's are all in the UK and Qare plans to open three more in France by the end of 2021. Doktor.se also plans to open 20 more in Sweden in the next two years, Jutro tells Sifted it will launch five more in Poland in 2022 and Avi Medical will add 12-15 across Germany in 2022.
Kry is the only telehealth provider in Europe that currently has its own clinics in more than one country, albeit only just — it has one "mini-clinic" in France alongside 20 in Sweden. It also plans to open several more in France — in partnership with hospital healthcare provider Elsan — and three in Oslo later this year.
Others don't have their own brick-and-mortar clinics, but partnerships with healthcare services integrate physical consultations with doctors into their products. Doctolib told Sifted it has no plans to open any itself, but is partnered with 250 hospitals in France. Likewise insurtechs Alan and Elma Care — which provide customers with doctor consultations by video as part of their insurance offering — just work with already established hospitals and clinics.
The UK's Push Doctor also works with pharmacies to provide physical healthcare, as does Sweden's Doktor24, and France's Medadom — which has secured €40m funding — says it has several brick-and-mortar partners around the country. Doctor Care Anywhere has partnered with private healthcare company Nuffield in the UK and while Doctify doesn't have any direct connection to physical clinics, doctors can arrange follow up appointments at their practice. 
Telehealth-as-a-Service
A number of telehealth providers combine their healthcare offerings with a SaaS product that they flog to other healthcare services.
Babylon — which tells Sifted its clocked up more than 13m digital consultations and AI interactions on its branded platform — recently teamed up with Microsoft to white label its AI symptom checker and software solutions. 
Likewise Kry provides tech to a number of GP practices, through its acquisition of communication platform Mjog, and Doctolib and Docplanner also have software solutions that integrate with other healthcare providers. 
Doktor24 sells what it calls a "patient journey platform" that plugs into other healthtechs' products. In May, Doktor.se became a tech platform supplier to Belgian telecommunication company Proximo, which launched its own doctor app — the aptly named Doktr — over the summer.
Navigating regulation
Cutting a path through healthcare systems' red tape may well be the biggest challenge for digital doctor apps. 
In general healthcare systems across Europe are "stuck in their ways", says Creandum's Wizander. "Modern healthcare is based on evidence — which is the foundation of good healthcare," she tells Sifted. 
"But that also means that there's no culture of innovation," she adds, and is why a number of the biggest players didn't come into the sector from a purely healthcare angle.
"Babylon came from a tech angle with their AI technology... Doctolib approached the sector from a sales angle... and Kry a consumer product angle," she says.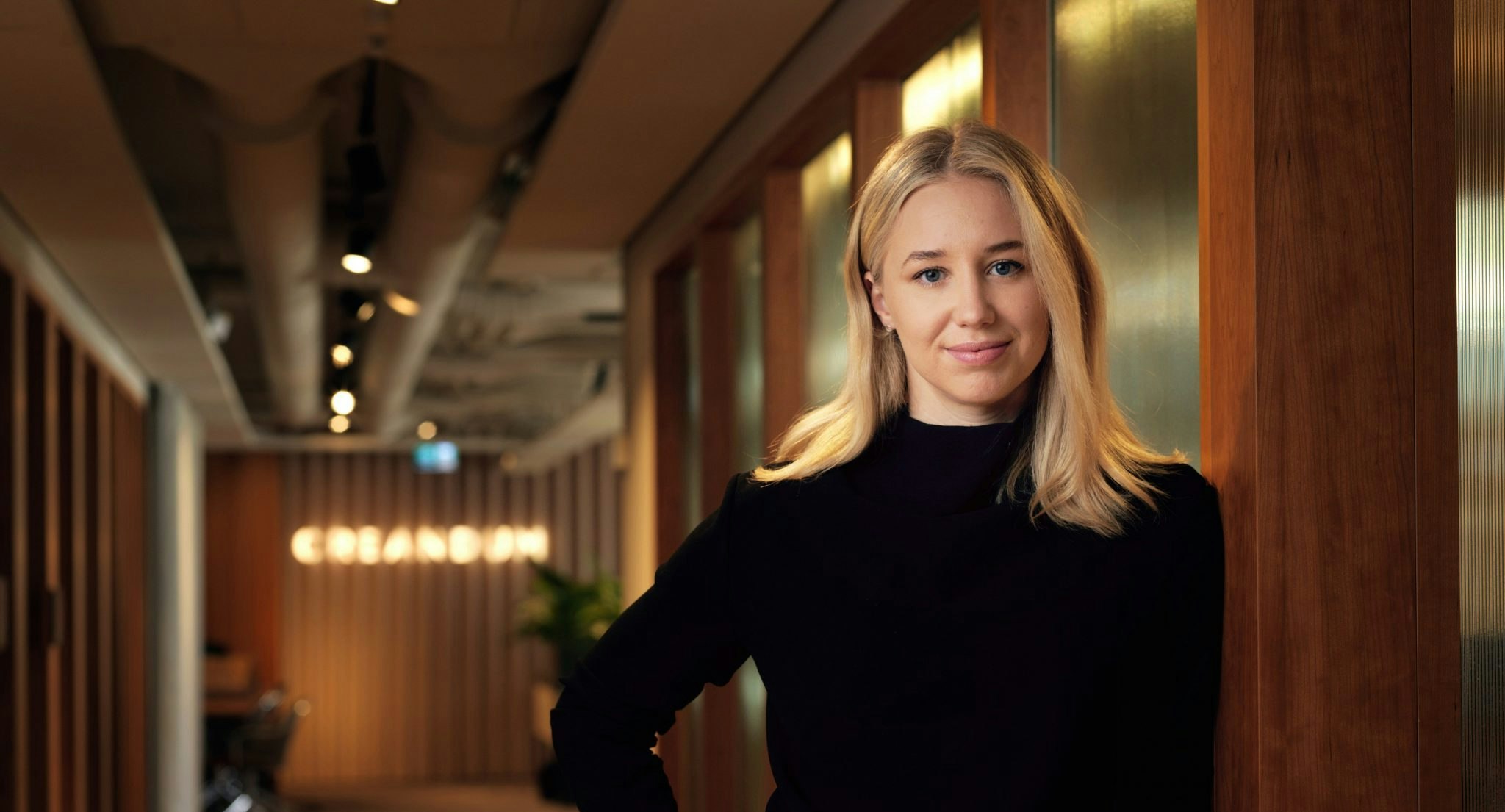 Doktor24 sees the most opportunity for international expansion in its tech platform as a SaaS, says chief executive Daniel Lillienau, as there's less regulation around plugging into healthtechs than operating a healthtech. While there are no plans to launch its telehealth platform outside of Sweden, it's expanded its SaaS product to Norway, Denmark and Germany. 
"Healthcare is one of the most conservative sectors," says partner at early-stage VC Inovo Michał Rokosz, and regulations can not only be fragmented across Europe by country, but also by region. In Germany alone there are around 100 healthcare systems which have differences in terms of the way they work, Zava's Meinertz tells Sifted.
"Germany is one of the most regulated," Rokosz adds, while the UK is one of the more liberal. Sweden, too, is one of the more mature — or "least immature" — markets in Europe, says Wizander. It's no coincidence that Babylon and Kry, the two telehealth companies with the most funding, come from those two countries, she adds. 
But change isn't led by the regulators, Wizander tells Sifted. The more liberal regulatory environments in Sweden and the UK have been driven by those companies producing a good product and then the regulators following, she says. 
The trouble with rapid expansion
While funding into telehealth apps has risen substantially over the past couple of years, we're unlikely to witness the blitzscaling we've seen in sectors like on-demand grocery delivery  — where startups have rapidly expanded into multiple territories. 
Scaling at speed is more difficult when it comes to a product dealing with people's health, says Rokosz. "Typically when you want to scale a startup quickly, you ignore edge cases," he tells Sifted. "In healthcare you can't do that, because if you ignore edge cases people can die."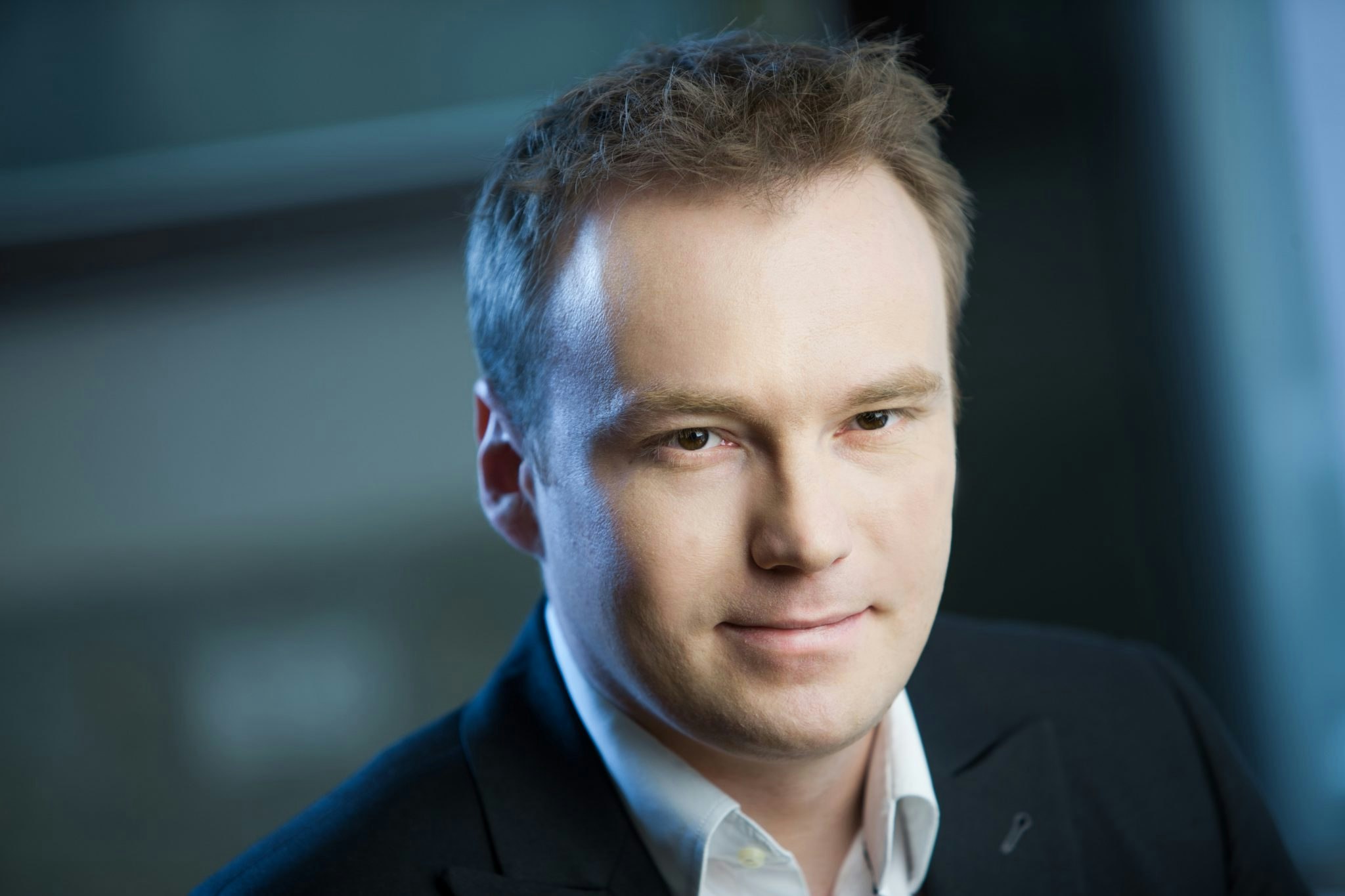 That's not to say that major growth isn't on the cards for companies once they reach a certain scale — Babylon is now active in 16 countries (although only the UK in Europe), opened in a number of countries in southeast Asia in 2020 and has its sights set on further US expansion in 2021. 
But typically telehealth apps are initially tailored to one country, says Rokosz, because they need to "fit into regulatory and behavioural patterns". 
Indeed, a number of well-funded telehealth apps across Europe are just active in a single market. Qare and Medadom are only available in France. The UK's PushDoctor and Sweden's Min Doktor are both around eight years old and are yet to expand outside their home markets. 
It took Kry two years to expand outside of Sweden — although it's now active in five European markets. Doctolib took four years to expand from France, heading into its only other market, Germany, in 2017. Alan also spent four years in France before taking its product to Belgium and Spain in 2020.
For emerging players like Poland's Jutro and Germany's Avi — that put more of an emphasis on physical clinics and are just active in their home markets — expansion could be trickier.
"In order to scale models like Jutro or Avi — that are effectively building brick-and-mortar clinics — it's just not gonna be that fast," Rokosz tells sifted. "Even if you're super fast you cannot open a physical clinic quicker than around six to nine months."
The Covid effect
There's no denying that remote medical apps received a shot in the arm from the pandemic and various lockdowns stopping people leaving their homes. But it's caused an acceleration, rather than a complete shift in telehealth, says Creandum's Wizander.
"Covid hasn't done anything that wouldn't have happened to the industry eventually," she says. "[Healthcare hasn't been digitised along with other industries] not because the technology hasn't been there, not because consumers haven't been ready, but because of regulatory reasons.
"What has happened with Covid is that in each country and each region, regulators have had to jump on the train."
Germany granted doctors permission to prescribe apps to their patients for the first time in the midst of the pandemic last autumn and France — while making telehealth available on public healthcare in 2018 — announced a decree to "ease the conditions for the practice of telemedicine" earlier this year. 
In the EU there's also been a renewed focus on the digitisation of healthcare. At the beginning of 2021 it launched its EU4Health programme, which aims to invest €5.1bn into European countries to strengthen health systems, a key part of which is digital transformation. 
The liberalisation of regulation, however, hasn't always been permanent. In Poland, for example, regulators have now taken steps backwards after opening up to telehealth when Covid hit.
Nonetheless, with massive consumer adoption, easing regulation and a Covid-driven shift to digital, Europe is poised to see telehealth play a much bigger role in the way patients access healthcare.
For all that, big questions still remain around how you scale a telehealth business internationally, and many think it's yet to be done successfully. 
"I haven't seen anyone scaling effectively cross-border. Even Kry is still mostly in Sweden," says Inovo's Rokosz.