Thanks to a clutch of €500m+ mega-funding rounds, European startups saw a record level of VC investment in the second quarter of 2019, with €9.3bn poured into the region's tech startups, according to figures released on Monday by Dealroom, the investment information platform.
The numbers were boosted by deals such as the €900m investment into Northvolt, the electric battery company, led by Volkswagen Group and Goldman Sachs, and the €703m invested in Greensill, the supply chain finance company, by Japan's Softbank. Funding rounds raised by Deliveroo, UiPath, and GetYourGuide also contributed to the bumper quarter.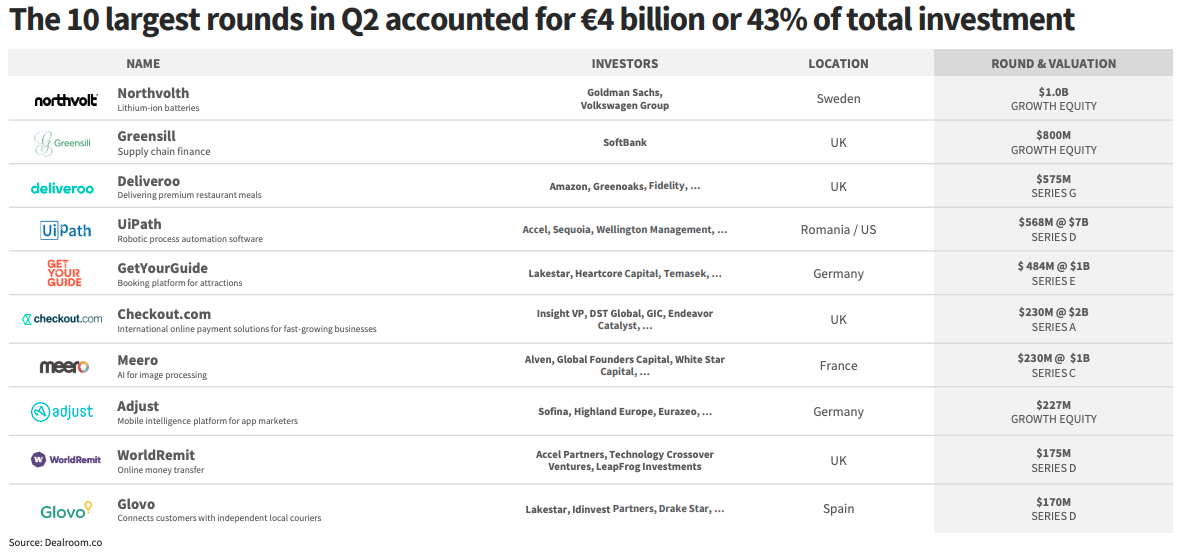 In fact, it was such a bumper quarter that investment into European tech companies does not look as anaemic as usual compared to Asia and the US.
While the US is still some way ahead with $30.3bn (€26.67bn) invested in Q2, Asian investments only reached $15.1bn (€13.29bn) in the period (admittedly a quiet quarter).
Investments in Europe so far this year have totalled €19bn, ahead of where they were at the same time last year (€15bn). Total VC investment in Europe for the whole of 2018 was €29bn.
The UK has once again taken the lion's share of investment, with France, Sweden and Germany more or less tied in second place.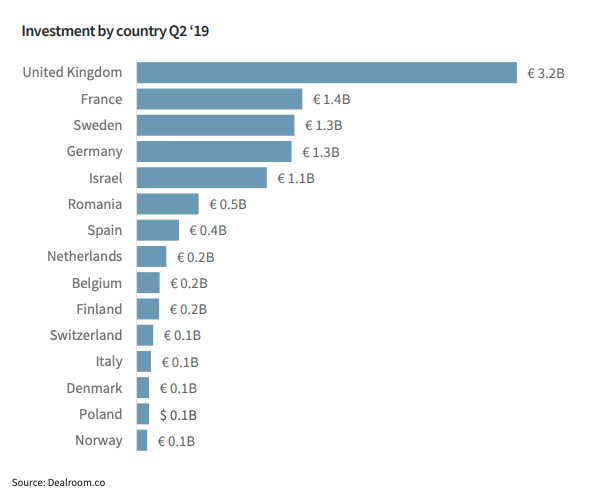 The second quarter also saw a number of new €100m+ VC funds raised in Europe, including a €500m fund by Accel Partners focused on Series-A round, and a €320m round raised by Cathay Ventures in Paris.