The US tech scene might be better known for its high-profile power couples, but that doesn't mean Europe doesn't also have some impressive duos. 
We've compiled a list of European tech's top power couples. These couples, based from the UK to Germany to France, are angel investing, writing multimillion-dollar cheques and have founded companies worth over a billion dollars. Many have been both investors and founders or operators. 
The list is based on information from social media accounts and previous Sifted reporting. 
Suzanne Ashman and Euan Blair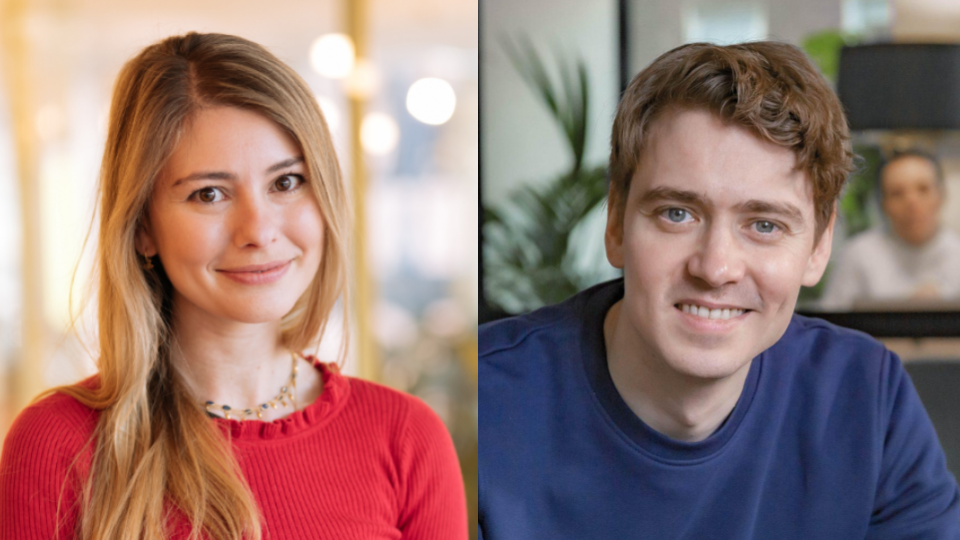 Suzanne Ashman and Euan Blair are probably the couple on this list that has gotten the most media attention, given that Blair is the son of the former UK prime minister. Their 2013 wedding was covered by the BBC and UK tabloids. 
Ashman is currently a partner at UK fund LocalGlobe. Blair's edtech startup, Multiverse, was most recently valued at $200m after raising from General Catalyst and Google. 
Kat Borlongan and Renaud Visage
  View this post on Instagram   A post shared by Renaud Visage

(@renaudvisage)

Kat Borlongan is best known for leading La French Tech, a government task force created to promote and support France's startup ecosystem (she said her goodbye last week). Originally born in the Philippines, she came to France to study and graduated from Sciences Po Bordeaux. She worked at Google and founded her own consulting firm in Paris before taking the reins at La French Tech in 2018. 
Renaud Visage cofounded ticketing and event website Eventbrite in 2006 in the US as CTO. He has since spent time as a venture partner at Index, and is currently a board partner at Point Nine Capital. He is a prolific angel investor — according to Dealroom he's participated in deals totalling €19.4m in last 12 months. 
Borlongan and Visage married in 2019 in the Philippines, according to Visage's personal Instagram. Visage is a big supporter of his wife, frequently resharing her content on Twitter. 
Judith Dada and Erik Muttersbach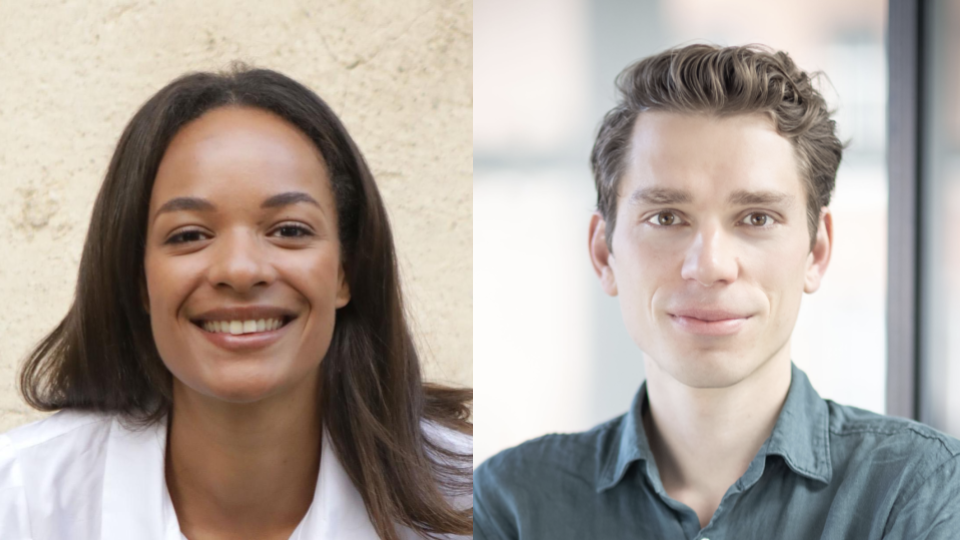 Judith Dada is one half of the German VC La Famiglia and one of Germany's few female VC partners. The firm's most recent €50m fund was raised with backing from all-star LPs like Pictet, Swarovski and Zoopla and Cazoo's Alex Chesterman. 
Erik Muttersbach is cofounder of freight forwarding startup Forto, which La Famiglia backed at Series A in 2017. The company was valued at $1.2bn after raising a $240m round from SoftBank Vision Fund in June and is one of our15 last-mile startups to watch. The pair are getting married later this summer in Germany, according to their wedding announcement website. 
Gabriela Hersham and Antoine Nussenbaum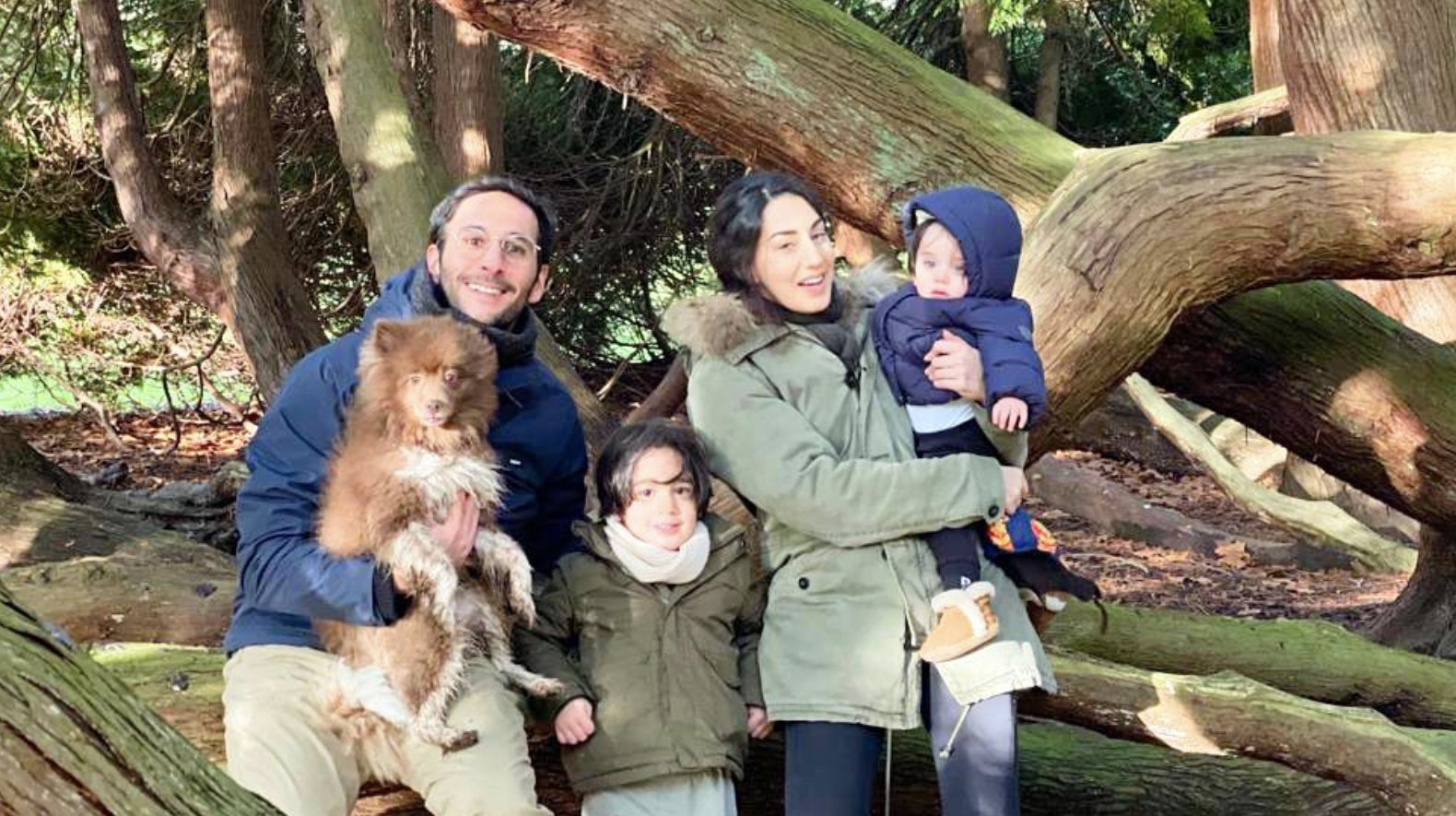 Gabriela Hersham is cofounder and CEO of coworking company Huckletree, and Antoine Nussenbaum is part of the founding team at consumer VC firm Felix. 
The pair have supported each other through thick and thin; Nussenbaum has done plenty of odd jobs for Huckletree — from sitting on the board to playing caretaker. "There was one time when pigeons were playing on the roof [at Huckletree], and at 3am the alarm went off, and I was the one who had to go there to check it out," he told Sifted. "You have to deal with things as a team."
Diana Krantz and Alex Brunicki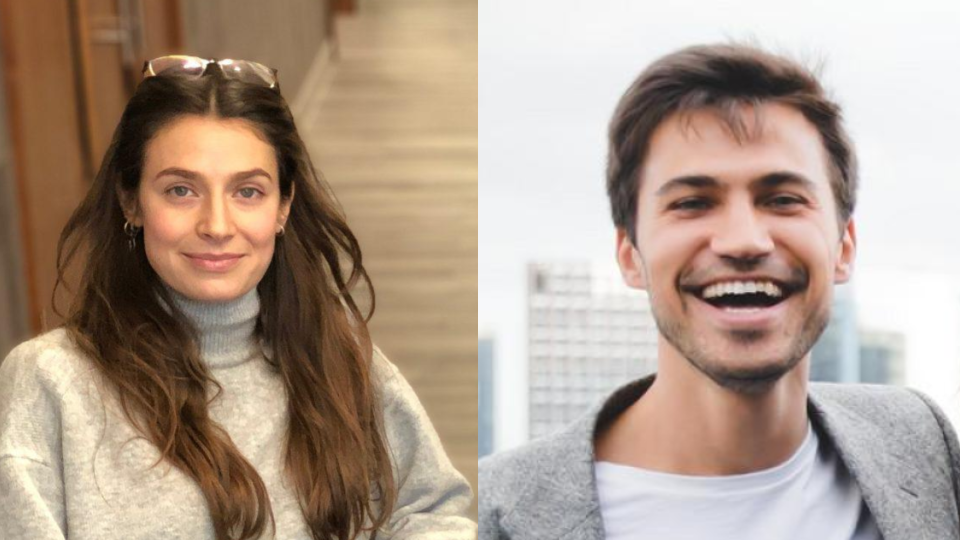 Diana Krantz is partner at London-based, listed VC Draper Esprit. She previously held positions at Flight Ventures and Rocket Internet, according to her LinkedIn, and speaks five languages.
Alex Brunicki is part of the founding team at London-based Backed VC. The firm's investments include fintech Thought Machine and Meatable, which is creating cruelty-free, cultured meat.
Luciana Lixandru and David Klein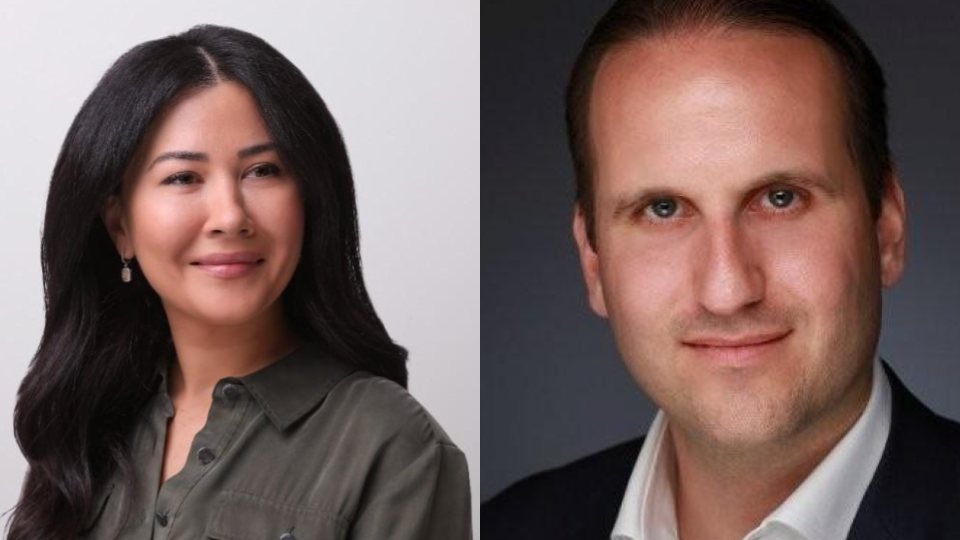 Originally from Romania, Luciana Lixandru has arguably the most prestigious CV of any female investor in Europe. She was at Accel Europe for eight years, most recently as partner, where she lead the Series A in one of the biggest European tech successes to date: UiPath. She is now partner at Sequoia where she was the firm's first-ever Europe-based partner. Other notable investments include Hopin's seed round and Deliveroo's Series B. 
Her partner, David Klein, is managing partner at private equity outfit One Peak Partners, which he helped found in 2013. He was previously at private equity firm Summit Partners and Morgan Stanley — two firms where Lixandru also started her career in finance. Klein's firm has backed European tech companies such as UK fintech Paysend and Munich's DataGuard. 
In March, Klein tweeted a congratulations to Lixandru when she announced she would be joining the Sequoia team in Europe: "Very proud of you!" he wrote.
Akshata Murthy and Rishi Sunak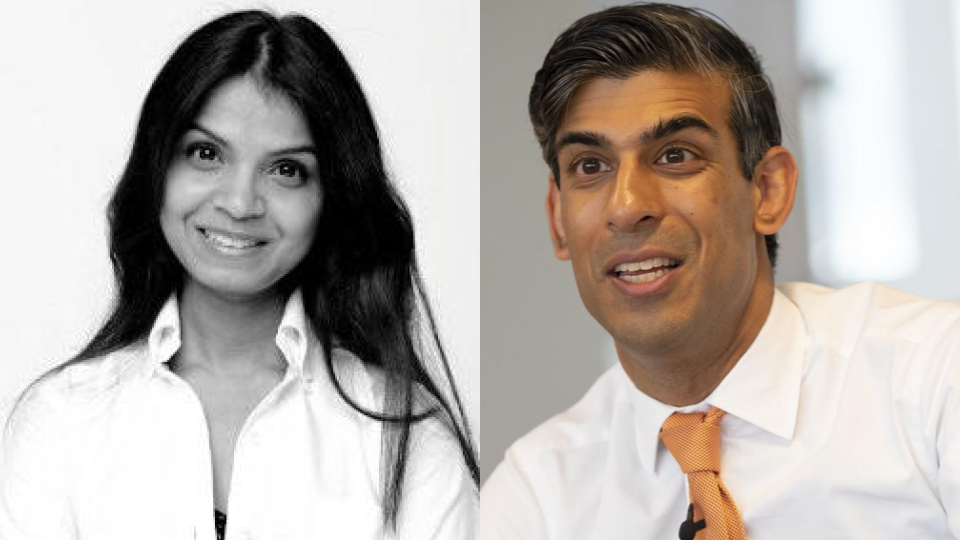 Akshata Murthy is the daughter of one of India's richest men, who made his fortune with the IT company Infosys, which he founded in the 80s. She's also been a founder, starting womenswear brand Akshata Designs in the US, and is currently director at family office Catamaran Ventures. Sources tell Sifted that she is also an angel investor; she invested in jewellery startup Fenton & Co. in 2018, for example. 
Murthy met the UK Chancellor Rishi Sunak when they were both pursuing an MBA at Stanford, according to press. Rishi Sunak then worked at hedge funds before pursuing a career in politics. Since February 2020, he has served as chancellor of the exchequer where he's been a vocal advocate for the UK's tech ecosystem, telling Sifted earlier this year that "we are definitely living through the age of entrepreneurship."
Murthy and Sunak were married in 2009 in Bangalore and have two daughters, Krishna and Anoushka.
Rachel Swidenbank and Hiroki Takeuchi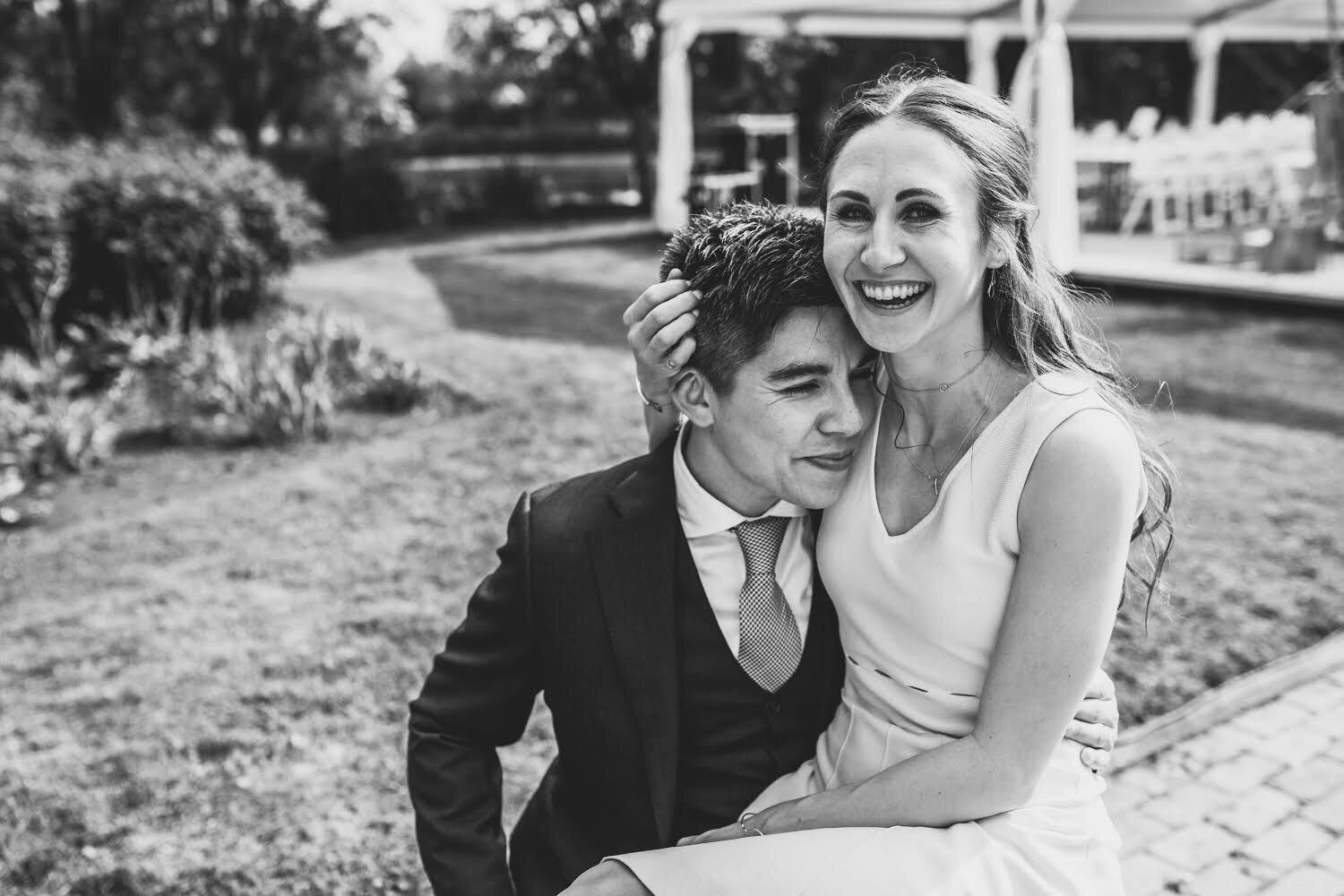 Rachel Swidenbank and Hiroki Takeuchi are a well-known couple in the London tech scene. The two have been together since university. Swidenbank founded an online marketplace for independent cooks, Cookoo, in 2015. She closed down the business in 2017 to look after her husband, Takeuchi, after a cycling accident left him paralysed from the chest down just three weeks after their wedding. 
The first thing that Takeuchi asked her when he woke up in the hospital was about his company, GoCardless. "GoCardless was a big part of why he recovered so quickly; he had something to go back to, that he's so passionate about, that it really helped him through that time," Swidenbank remembers.
Since then, the two have continued their contributions to the European tech scene. GoCardless recently secured $95m from investors like Bain Capital. Swidenbank is currently VP of sellers/commercial at used fashion marketplace Depop, which recently sold to Etsy for $1.6bn.
Roxanne Varza and Ning Li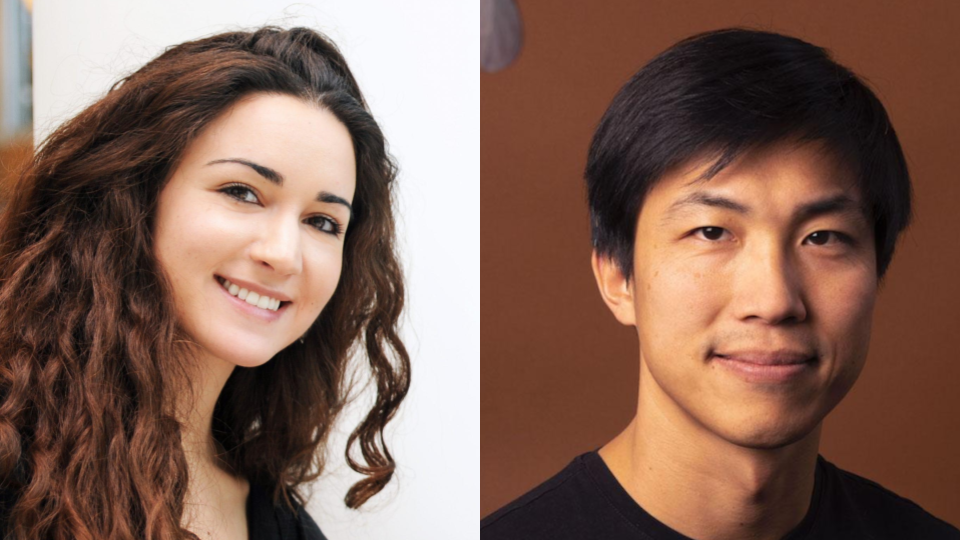 Roxanne Varza and Ning Li are the rare tech couple that have clout in two of Europe's biggest tech ecosystems: the UK and France. 
Varza is director of Europe's largest startup campus, Station F in Paris. The American became the face of French tech after receiving an email out of the blue from French billionaire Xavier Niel asking for help in creating the campus. She speaks at major tech events around the world and has been a European Commission advisor, all while overseeing the team at the massive campus. 
Li was born in China but moved to France in secondary school to study. He is best known for cofounding Made.com with Brent Hoberman in 2010 in the UK, and currently runs Paris-based direct-to-consumer skincare brand Typology, which he founded after researching creams for his newborn daughter. 
Leila Rastegar Zegna and Edoardo Zegna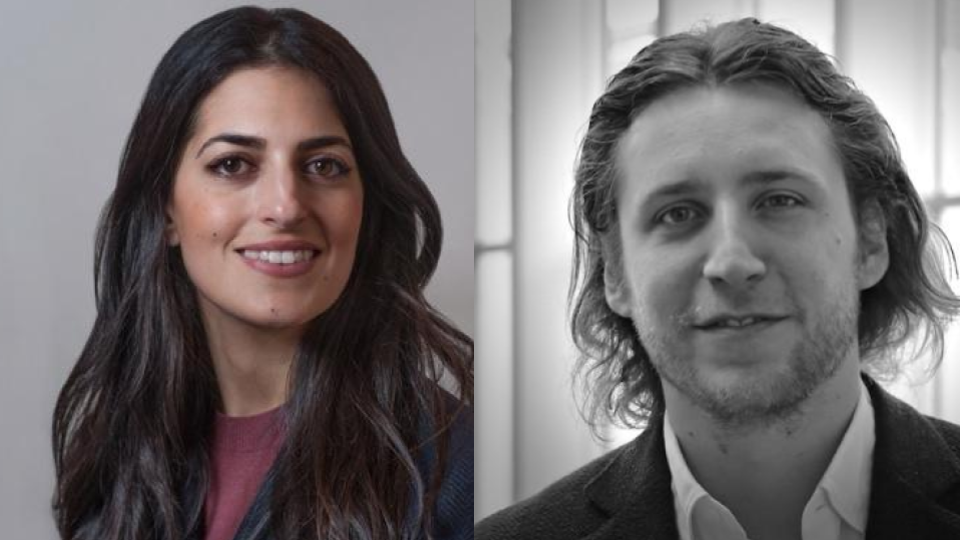 Leila Rastegar Zegna is one of Europe's most well known founders-turned-VCs, founding early-stage VC Kindred Capital in 2015 after helping found GenapSys, a genomics company that raised over $50m. She has an MBA from Harvard Business School and is also an angel investor. 
Her husband Edoardo Zegna is currently innovation and consumer strategy director at luxury house Ermenegildo Zegna Group. He started working at the family business in 2014 after spending time at US clothing retailer Everlane. 
According to a Business Insider article, the two previously used coworking space Second Home as an office.
Let us know if we've missed any incredible duos: hello@sifted.eu.