Enjoyed live events in 2022? Come join us for the Sifted Summit 2023 on Oct 4-5 2023
The excitement of hearing a great pitch while drinking lukewarm coffee from a paper cup; the rush of being on a panel hungover from rowdy networking drinks; the dread when you're still hungover and realise you're sitting next to a garrulous VC on the red-eye home: just some of the many emotions you'll feel on the rollercoaster that is a tech conference.  
Sifted journalists attend many each year and are constantly asked which ones are worth the trip. 
So we've put together our pick of the bunch (completely unbiased) of Europe's tech conferences. We looked at annual conferences with more than 1,000 attendees. 
Europe's tech conferences 2022/23 — the events you need to attend
SaaStock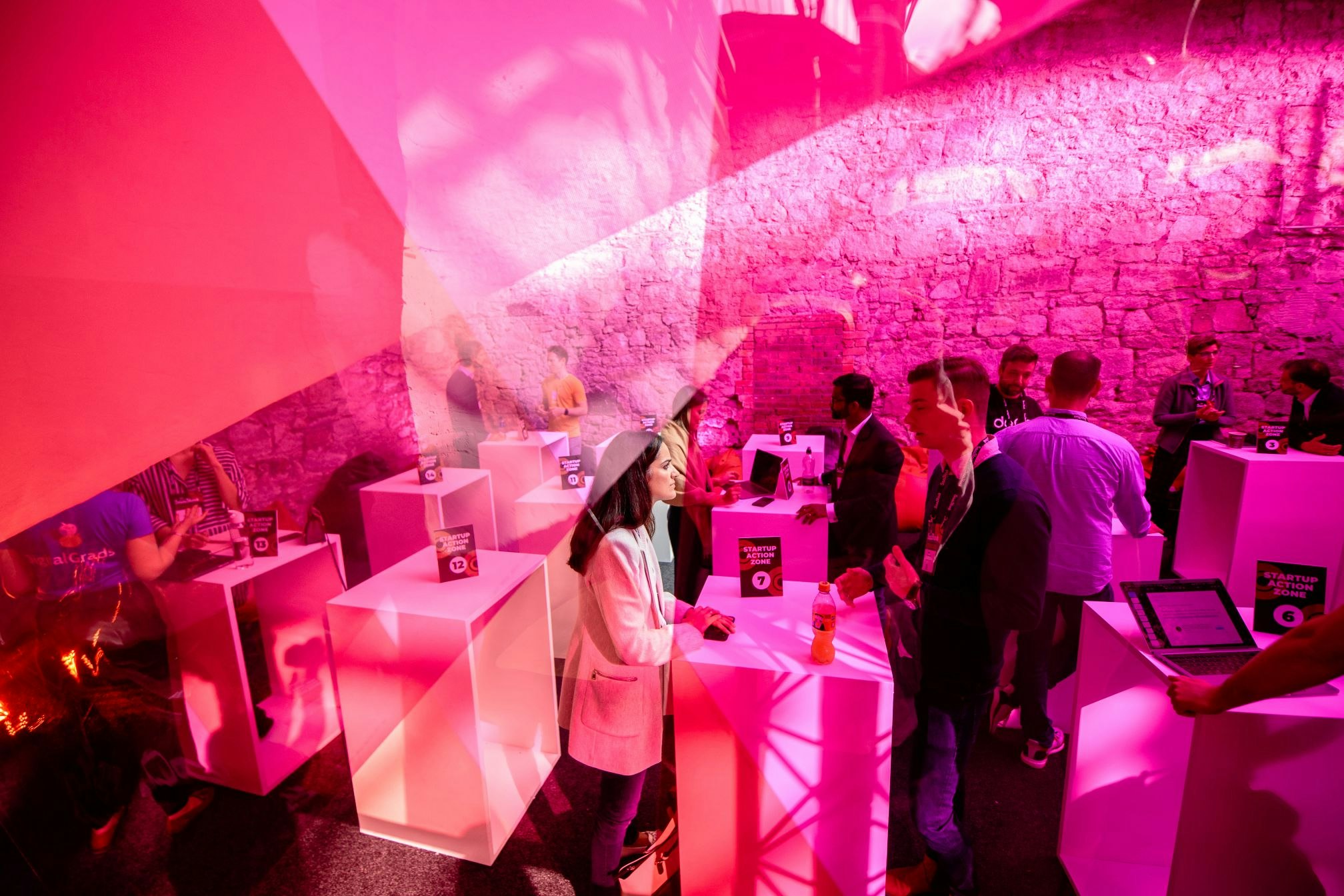 SaaStock is Europe's largest SaaS (software-as-a-service) conference, and the goss is that it's one of the few events that manages to convince usually tight VCs to open their wallets to be there. You can fill your boots with sessions on everything from sales to fundraising, but the real draw of the event is Nightstock — the legendary after-hours parties and pub crawls. 
Location: Dublin, Ireland
Next dates: October 17-19, 2022
Attendees: 5,000
Coffee rating: Highly caffeinated
Speakers: The who's who of SaaS
Chat: ARR, ARPU, CAC, CLV, GTM, etc, etc. 
Latitude59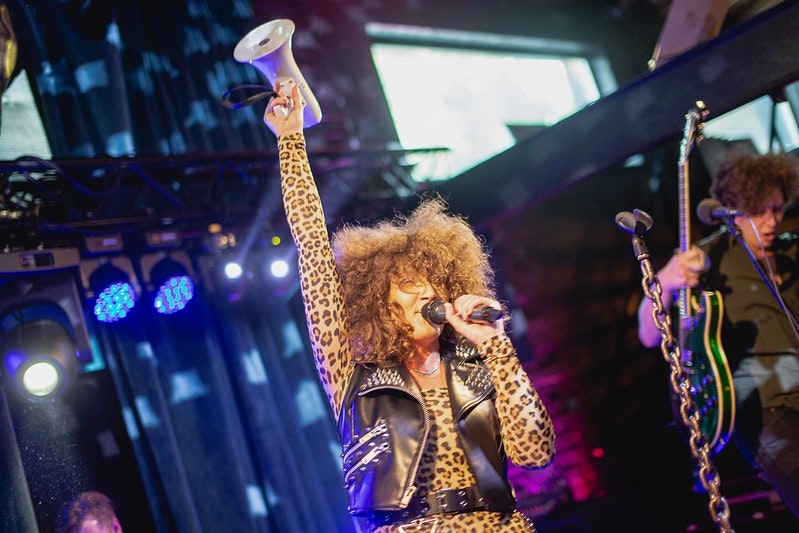 Latitude59 describes itself as a "lovely yacht without the crowds" as opposed to big "cruise ship" conferences, but it's still the flagship tech conference for one of Europe's biggest tech hubs, Estonia. Latitude59 surfaces the magic of very early-stage startups — there are pitch events that are all about sharing ideas and less about competition, talks catered to the first few years in business and stands with fun tech to play with. It's easy to stay well hydrated and fed at Latitude59 — the courtyard is full of food stands from local providers. It feels like one of the least wasteful conferences around with all food packaging being reusable.
Location: Tallinn, Estonia
Last dates: May 19-20, 2022
Attendees: 2,500
Coffee rating: ☆☆☆☆
Speakers: VCs investing in the region, and operators and founders building from Estonia.
Chat: How to build a unicorn from Estonia 
4YFN
The startup event for Mobile World Congress, which means it's huge. Tonnes of booths and content. And since it's paired with the bigger event, you'll often get international media flying in to cover, which can be great for startups looking to get exposure beyond the European ecosystem. 
Location: Barcelona, Spain
Next dates: February 27-Mar 2, 2023
Attendees: 20k
Coffee rating: Some canned drink you got at a booth from a cool startup
Speakers: Global tech talent, including from big tech companies like Meta. You'll get US execs flying over to speak at this too.
Chat: You'll speak to too many people to remember them all! 
Sifted Newsletters
Sifted Newsletter
3x a week
We tell you what's happening across startup Europe — and why it matters.
Hello Tomorrow
Want to geek out about decarbonisation, aerospace or new materials? Then Hello Tomorrow is the place for you. It's — in our opinion — the best deeptech event in Europe. There's also an investor day before the event just for 121 meetings between selected startups and investors. Compared to other well-known French tech events (cough, cough), it's small enough that you can make connections and hear yourself speak.
Location: Paris, France
Next dates: March 9-10, 2023
Attendees: 3,500
Coffee rating: ☆☆☆☆
Speakers: Everyone speaking here is a lot smarter than us.
Chat: Dust off your physics textbook and read up on recent climate tech breakthroughs before you attend. 
FoodHack
The first FoodHack Summit took place this year — and team Sifted has already put it back in the diary for next year. That's not only because there was so much free (and fun) food on offer — although it definitely plays a part in how highly we rate it. All the investors who know their mycelium from their mushrooms were in attendance, plus founders from all over the world. Top-notch networking.
Location: Lausanne, Switzerland
Next dates: May 11-12, 2023
Attendees: Foodtech founders and VCs from around the world
Coffee rating: We can't remember the coffee — but the snacks were on another level.
Speakers: Everyone who's anyone in foodtech.
Chat: Precision fermentation, 3D-printed steaks and oh-so-much schadenfreude over the demise of speedy grocery delivery. 
Bits&Pretzels Healthtech
The regular Bits&Pretzels, one of Germany's most well-known tech events, is great, but we think that the healthtech-specific event deserves a special shoutout. That's first and foremost because its inaugural edition earlier this year filled the void in Europe for startup-focused healthtech events. But just because the event is running a one-horse race doesn't mean it skimps on quality. It had a sterling speaker lineup and drew investors and founders from femtech to telehealth to the borders of Bavaria. Dreamland for a healthtech journalist.
Location: Munich, Germany
Next dates: June 20-21, 2023
Attendees: 1,500
Coffee rating: ☆☆☆☆
Speakers: Missing some of the biggest names in healthtech, but the first edition (this year) had an entertaining lineup.
Chat: If it was healthtech related you can bet it was talked about.
Money20/20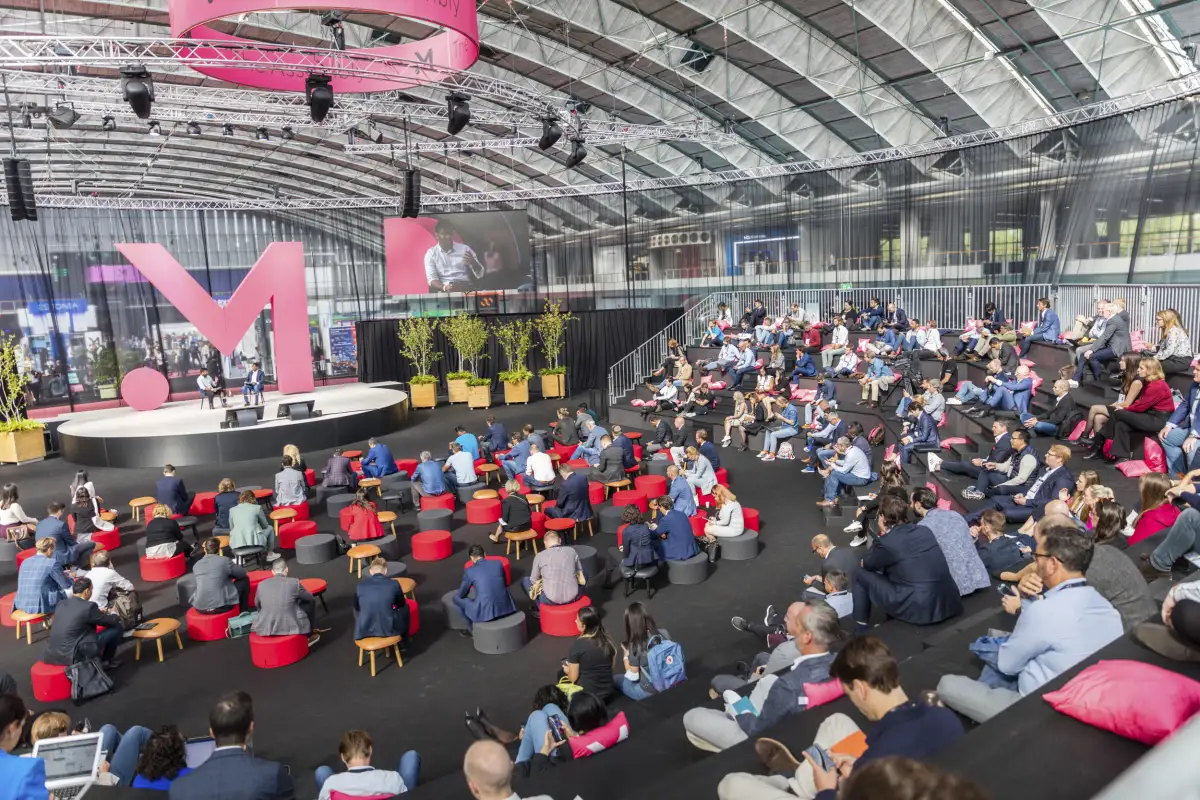 Fintech is one of the biggest sectors for European tech so there's no better event to dive into the industry than a conference that is literally named for COLD, HARD CASH! (fiat, please). They do this fun thing where they create cartoon avatars for all the speakers, which maybe you can steal for your Twitter profile photo after the event — because it's pretty embarrassing you're still using a Bored Ape. 
Location: Amsterdam, Netherlands
Next dates: June 6-8, 2023
Attendees: 6,500+
Coffee rating: ☆☆☆☆☆ + crypto cocktails from 2pm
Speakers: All the big fintech names, which included Starling founder Anne Boden and N26's CEO and cofounder Valentin Stalf in 2022.
Chat: Get ready to chat crypto and open banking.  
Wolves Summit
Don't be snoozing on central and eastern Europe, my friends, the tech there is hot. The region's biggest tech conference, and a great way to meet some upcoming companies and regional VCs, is the Wolves Summit.
Location: Wrocław, Poland
Next dates: May 23-25, 2023
Additional event: Vienna, Austria, October 20-21 2022
Attendees: 2,100+
Coffee rating: Pierogies
Speakers: Lots of investors and founders from across the CEE region and beyond discussing the latest sector and region-specific trends.
Chat: What's the scene in Prague? What's going on in Hungary? 
DLD Conference
DLD stands for something that we forgot — oh yes, Digital Life Design — and it's the "adults' dinner table" of tech events in Europe. It's one of those events where you run into people who have been described as influencers and visionaries; past speakers include Lady Gaga, Mark Zuckerberg and DeepMind's Demis Hassabis. And it's always hosted in January right before Davos, so participants can keep the intellectual conversations (and partying) going in Switzerland. 
Location: Munich, Germany (main conference). There are other events in New York, Tel Aviv and Singapore.
Next dates: Jan 12-14, 2023 (Munich)
Attendees: 1,000
Coffee rating: Champagne
Speakers: The only tech event where your mother has a fairly good chance of having heard of some of the speakers.
Chat: Make sure you read Sapiens and the latest Malcolm Gladwell book and be prepared to have an opinion. 
Slush
This is the tech event at which to see and be seen. We've heard about VC teams that have torn themselves apart fighting over who gets to go — and in the end, everyone went. Founded in 2008, it's run by students. And many of its organisers go on to be successful founders and operators themselves; Wolt founder Miki Kuusi was previously Slush CEO. 
Yes, you won't see the sun for three days, but you will have a lot of fun and do an entire year's worth of networking. Sifted's advice is to book a sauna day in for the day after Slush — you will need the time to recover from the Backed party…
Location: Helsinki, Finland
Next dates: Nov 17-18, 2022
Coffee rating: Not terrible, but the saunas are better
Speakers: The who's who of European tech, which usually includes Taavet Hinrikus on at least one stage.
Chat: Did you see those people making out at the Backed party last night? Which afterparty are you invited to?  
Sifted Summit
And because Sifted rankings are always without bias, obviously the event that we love in Europe the most is the Sifted Summit, coming to London October 5-6. We promise the coffee will be good and the chat even better. 
Confirmed speakers for 2022 include Trinny Woodall, founder and CEO of Trinny London, Improbable cofounder Herman Narula, and Emma Nehrenheim, chief environmental officer at Swedish unicorn Northvolt. Why not pick up a ticket now?