For most Sifted readers, a quick look around their own office will be evidence enough of a widespread problem. As with many desirable and well-paid professional sectors, the European startup and tech community is overwhelmingly white.
Atomico's 'State of European Tech' report from 2019 found that 84% of European founders identified as white/Caucasian, while only 0.9% identified as Black/African/Carribean.
The problem doesn't stop at founders either: a 2018 report from diversity agency Inclusive Boards found that only 8.5% of senior leaders in UK tech firms are from minority backgrounds. Last week Sifted spoke to a Black entrepreneur in Berlin who was fired from her company after explaining to her boss that blackface is racist, and earlier in the year, we heard about how Black women in Spanish startups are often confused for street sellers of knock-off trainers.
So how can we change attitudes and inclusion in an industry that, while claiming to be determinedly modern and cutting edge, is so woefully backward when it comes to the diversity of its workforce?
To try and find some answers to that question, Sifted spoke to entrepreneurs in France, Spain, Germany and the UK, to ask what challenges people of colour face in their own country's tech industry, and what can be done about it. Here are their answers:
Sienna Brown - Spain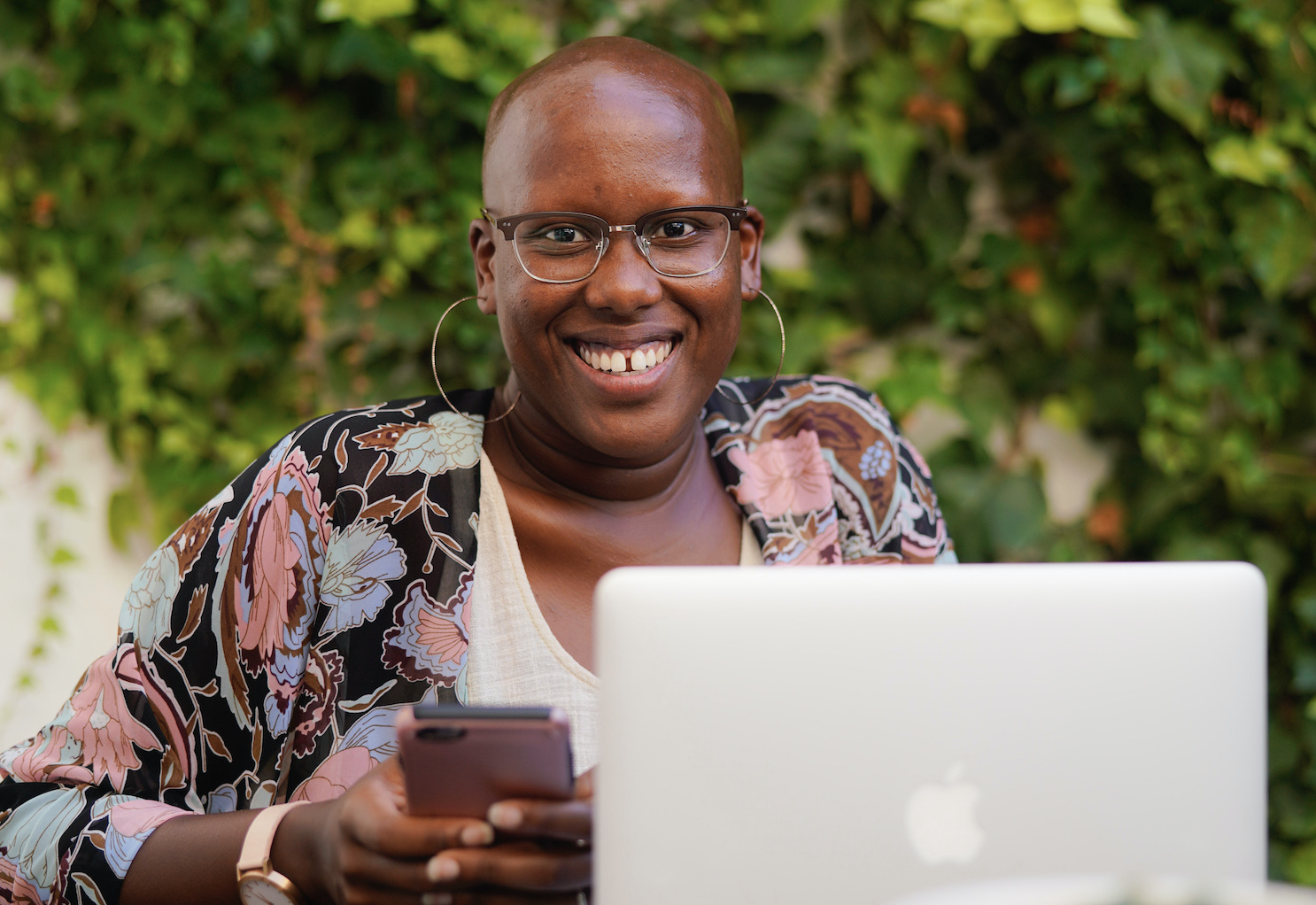 Sienna Brown has been living in Spain for six years and is the founder of Las Morenas de España, a community and educational platform that empowers women of colour in the country. She also works on business development at Sun and Co., a coworking and coliving space in Jávea.
How do you think the commitment to diversity in tech in your country compares to European neighbours?
When analysing diversity and inclusion commitments in Spain, the focus is mostly on gender diversity. In the Intrama report, which focuses on the top 30 companies in Spain that focus on diversity and inclusion, their five focuses for progress are gender, age, disability, LGBTQI and culture… in that order. 
I believe that very few Spanish companies have intentional initiatives to diversify their employee base when speaking about hiring people of colour. The problem with this is that while the company might not view it as a problem, many companies are overlooking the importance of having a variety of voices to be able to reach new audiences in an inclusive and authentic way. 
All this being said, I think Spain is on the right track but is missing clear examples of what happens when there are people of colour in leadership. I think Adeyemi Ajao is a great example of what having diverse leadership can look like in Spain. Adeyemi was the cofounder of Tuenti and then went on to become an investor for companies that have had a national impact like Cabify.
What are the biggest structural issues or problems preventing racially diverse individuals from joining tech companies or startups where you are?
Society and leadership in companies need to realise that quite often, the structural issues and problems that have tech companies lacking diverse talent is that they aren't conscious of how homogeneous their teams and audiences actually are. 
It's not that diverse talent doesn't want to join tech companies or startups but it's that the opportunities aren't being provided to them. The same issues that we see in the hiring process, stems from the way that society (unfortunately) is set up. 
Ask yourself…
Do most of the people on my team look like me? 
Is my leadership team diverse, not just gender, but also with race? 
Have I analysed the ethnic and gender pay gaps within my company? 
If a person of colour were to join my team, would they truly feel represented and supported? 
Once we're able to look at tech companies and startups to see how they're doing internally, then we can propose a way to start providing more opportunities to diverse talent… not just for numbers, but for the impact they will have on the business as a whole. 
What actions can be taken across the ecosystem to help improve diversity?
This isn't about coming up with quick campaigns to make sure your brand looks good. Doing the work to improve diversity means working with professionals to build short-term strategies and long-term solutions. 
A few questions to ask yourself when thinking about how to bring more diverse talent to the tech world: 
Where are hiring managers currently looking to bring diverse talent to the team? 
Will a new employee feel seen and represented both within the company as well as with who you're currently targeting as your ideal customers? 
Does your company have a diverse leadership team? 

If not, how are you actively working towards bringing talent to the team that will be able to scale? 

Do your employers have a way of sharing or expressing discriminatory experiences within the company? 
Are your internships only available to certain universities or through personal connections? 
Once racially diverse employees are hired by tech companies or startups, what can be done to ensure they are retained and promoted?
Once employees are hired, the next best step is making sure that companies and startups have support and systems in place that make sure that their voices are heard and included. It's one thing to have a diverse team but there is a lot of work to be done to make sure that these employees feel aligned with company values and feel seen and heard in the workplace. 
This could be by having various initiatives, like a mentorship programme within the company where diverse leadership is able to provide new employees with training, support and a safe place to share and implement their ideas. 
Companies need to make sure that all voices are being heard within the team and also make sure that there is diverse representation in leadership who will be able to not just want to stay at the company but also grow professionally and start holding more leadership positions.
Kat Borlongan - France
Kat Borlongan is director at La French Tech, a government initiative to bolster France's tech ecosystem. She's also founder of innovation consultancy Five by Five, which has worked with big clients such as Lufthansa, Google and the World Bank. 
How do you think commitment to diversity in tech in France compares to European neighbours?
I'm unsure — there isn't a benchmark on this. Here's an educated guess though, given just how embarrassing the current state of diversity in tech still is in 2020: Something we must all have in common is that none of us are doing enough.
Cultural side note: Affirmative action policies in the US have largely been more about ethnic background or "race." This term, widely used in Anglo-saxon cultures, tends to be considered vulgar by the French. While we have no trouble using this term to categorise canines or bovines, when referring to people, to us there is only one race: the human race. 
In France, we choose to orient affirmative action, or what we refer to in France as "discrimination positive", around socio-economic needs. For example, preferential admissions in top schools are given to the brightest kids from the poorest neighbourhoods, regardless of the colour of their skin. 
That said, when countries have had a history of structural inequality, borders between ethnic background and class tend to blur. Our diversity in tech programmes select candidates based on non-racial criteria (ex. low-income households, refugees, etc.) and, unsurprisingly, visible minorities make up a majority of the cohort.
As a visible minority myself, I know discrimination is very real and painful for many. I'm not saying otherwise. However, I don't believe you can tackle bias separately from that of economic injustice. All of our diversity in tech programmes have been designed under that premise.
What are the biggest structural issues or problems preventing racially diverse individuals joining tech companies or startups where you are?
Let's face it, tech is — in France and elsewhere — a bubble. Startup talent can and should come from anywhere, regardless of your background. But too often even the best talent is held back by structural obstacles such as funding, training, bias or access to networks.
France's flagship initiatives for diversity in tech include French Tech Tremplin and the Grande Ecole du Numérique.
We launched a €15m programme last year, called French Tech Tremplin. The initiative is designed to level the playing field by mimicking certain advantages disadvantaged entrepreneurs would have had, if they came from a more privileged background:
The first phase, called "Prep", includes an intensive talent development course to help budding founders develop both the hard and soft skills needed to go from idea to market-tested prototype. It also comes with €20,000 "love money" (equity free), an appointed "godparent" (a successful entrepreneur from the local tech ecosystem) to help them through their journey, free coworking space and access to cohort-based activities. There are currently 144 fellows in 10 different cities.
The second phase, called "Incubation", works as a companion programme to all of France's incubators and accelerators. All partner incubators and accelerators accept to go the extra mile and actively scout for talent from tough backgrounds. They then become automatically eligible to receive €42,000 in equity-free "angel" funding from us. Applications open in September.
Another experimental initiative of the French government flagship initiative is called the "Grand Ecole du Numérique" (crudely translated as the "Big Digital School"). It funds vocational tech training, making it free for talent from underprivileged backgrounds. The initiative was topped up last year with an additional €37m. To date, it has covered training costs for 18,000 individuals from marginalised backgrounds.
What other actions can be taken across the ecosystem to help improve diversity?
That's a good question. I have a few ideas, but my guess is that our community has even better ones. That's why La French Tech supports amazing non-profits like Diversidays, Les Déterminés and Techfugees.
We're also launching a call for projects this July. We're offering €20,000–€100,000 to multiple grassroots initiatives across the country that can effectively help make the French tech ecosystem more inclusive. We will be committing a total of €1m for 2020. I'm definitely looking forward to that.
Kave Bulambo - Germany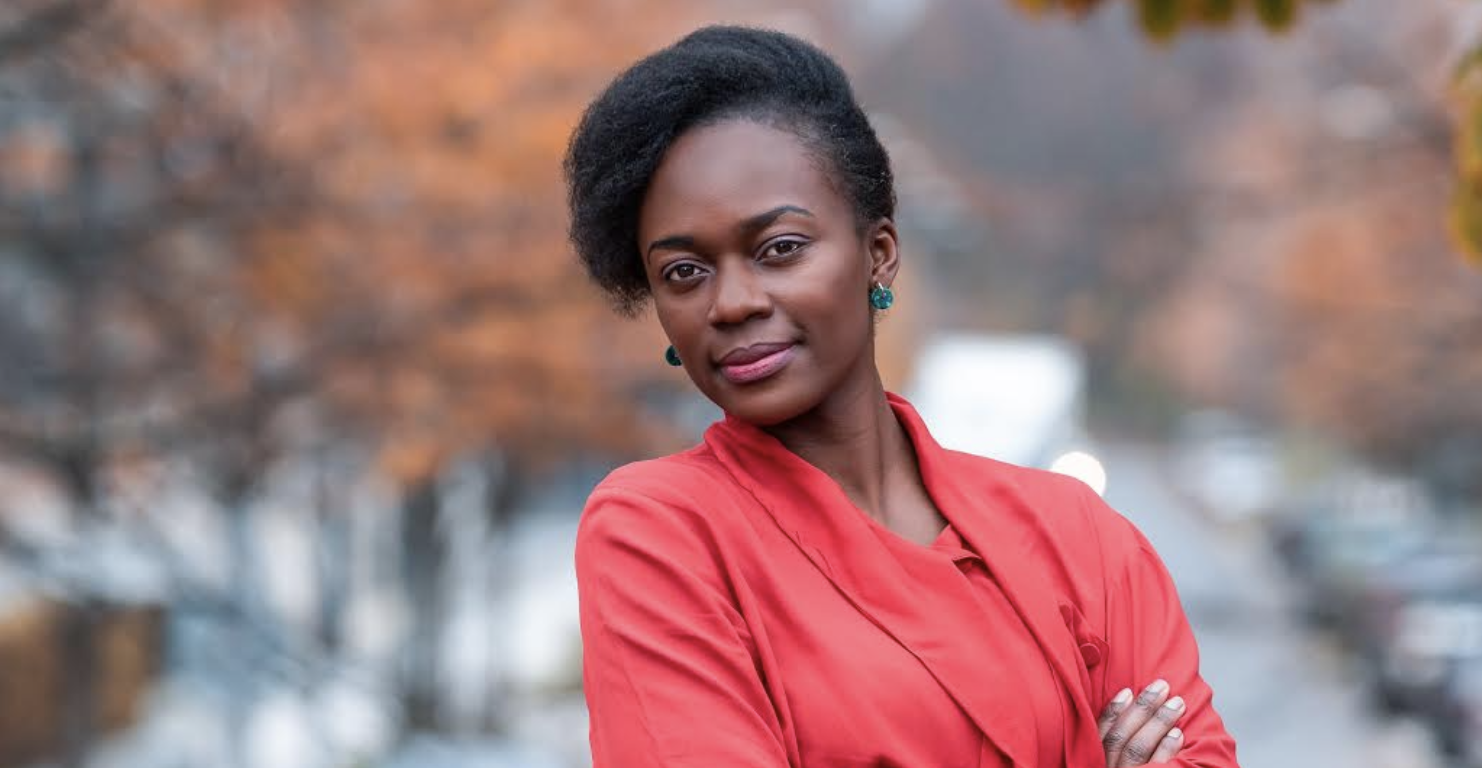 Kave Bulambo is a talent acquisition expert who has worked in the Berlin tech industry for the last six years. She's the founder of My Career Path, a career development organisation with a focus on diversity and inclusion.
What are the biggest structural issues or problems preventing racially diverse individuals from joining tech companies or startups where you are?
There are various structural issues that make it hard for diverse candidates to join tech companies. What I would like to mention before sharing experiences is that the ways organisations are shaped are not far from how their societies are shaped. What is normalised in societies that companies operate in is also what is normalised at work. It takes courageous leadership to diverge from the so-called normal. We cannot detach ourselves from the relationship Germany as a country has had with people from minority backgrounds historically. 
Speaking from experience in talent acquisition, the first barrier is targeting. This is when we determine who is our ideal candidate and how we will attract them. The criteria we attach to this persona are not inclusive or better; they focus on what we are accustomed to as the collective majority. 
Secondly, it is where we go to find our ideal persona. There are very few unconventional sourcing platforms targeting underrepresented candidates at any level. That is why we are building TalentDiverse, a platform dedicated to connecting Black and other ethnic minorities to employers looking to hire diverse candidates in Europe. There has never been such a space in the entirety of the tech ecosystem in Europe. Going against the curve and targeting non-traditional platforms has proven successful for some companies.
Third, it is how we assess candidates who have made it through the process. The ways in which our technical assessments are structured and implemented, they do not allow for a broader spectrum analysis of candidates and this is most often when diverse candidates fall out of the process.
Lastly, and what I find very heartbreaking, is the lack of consideration of minority candidates in roles other than engineering. What about product development, design, marketing and the rest? Companies need a fully rounded inclusion strategy and it can't be clustered in a single segment of the organisation, if we are looking to be inclusive we have to go 360 degrees.
Once racially diverse employees are hired by tech companies or startups, what can be done to ensure they are retained and promoted?
After being hired, minority candidates find themselves alone in teams sometimes of 100 to 500 or more. The microaggressions and the silence that follows suit makes it unbearable for diverse candidates to stay. Having a discussion on diversity, inclusion and belonging as an organisation is a good place to start. After establishing a foundation for what that means, companies should find a way to bring that value to life through processes and ways of operating. 
This requires conscious leadership. Everything is fast in the tech industry and I've seen that with such pace the outcome is to go with the flow, whereas if we really want to be an equal opportunity employer we can't go with the flow. We need goals to which we attach resources in the form of money and people who can be held responsible. The promotion process in the startup industry is very blurry. Some have it and some don't. I've seen that it's mostly based on the relationship one has with their teams and direct leads. In most startups I've worked at we hire directly for senior roles and look less at filling the roles internally, which then brings us back to the conversation of how and where do we source people for our senior positions? 
What other actions can be taken across the ecosystem to help improve diversity?
There are two things happening in tech. One is that investment is being poured into founders and their business ideas, and the second is employing smart and driven candidates to bring those ideas to life. Black and ethnic minorities are sitting on the periphery of both spectrums. I had so much hope for Silicon Allee but here we are with 0% of Black and ethnic minorities bankable businesses and this even in accelerator programmes. 
In the end, what we want to see is investors investing in Black and other ethnic minority businesses. We want employers to hire, pay and promote Black and other ethnic minorities. And if the reason is that the pipeline is not strong we know it's because no one has been talking to us. The time to do the right thing is now. 
Mark Martin - United Kingdom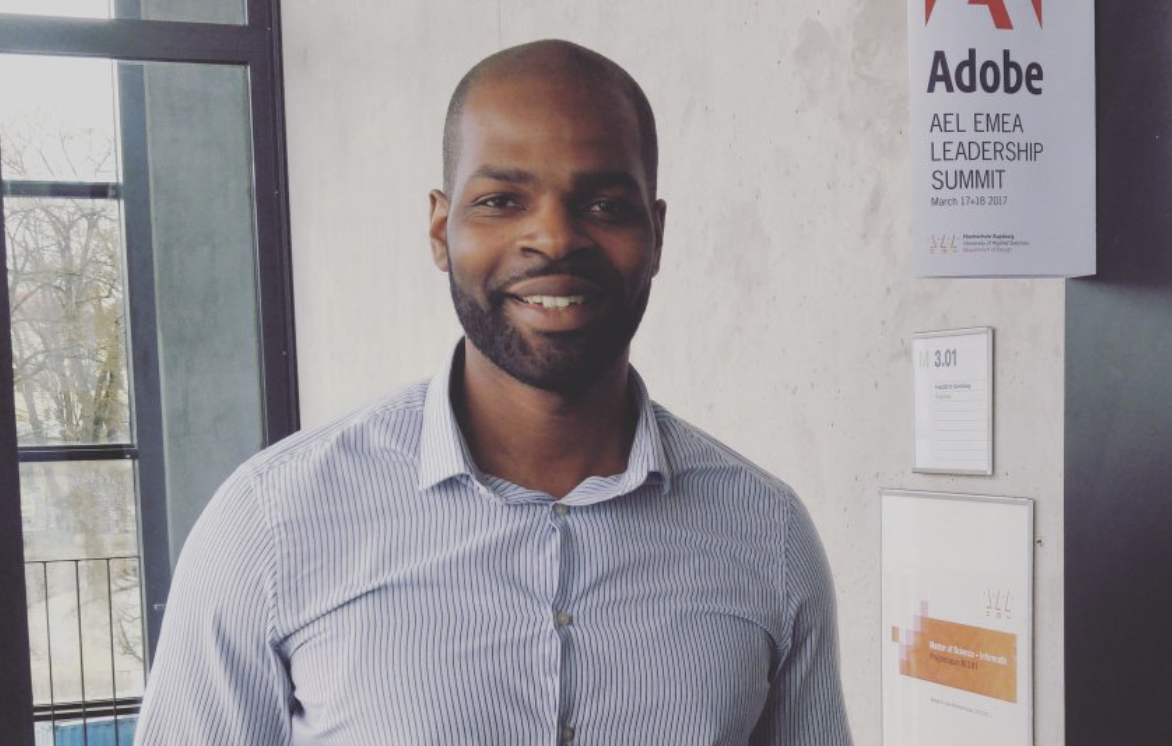 Mark Martin is the founder of UKBlackTech, an organisation that aims to improve participation of people from minority backgrounds in startups and tech. Mark is also an educator and founder of Urban Teacher, a website and social media page devoted to sharing innovations in educational technology.
How do you think commitment to diversity in tech in the UK compares to European neighbours?
The UK is one of the leading countries to have a range of ethnic diversity groups that champion for equality and inclusion within the tech sector.
However there are a few networks in France and Germany that seem to be growing due to the different needs within their countries.
What are the biggest structural issues or problems preventing racially diverse individuals joining tech companies or startups where you are? 
There are issues around individual biases but when the biases are in the structure, practices and processes of a company, it can become a major issue.
This is because, no matter who comes or goes, the issue of diversity and equality will still remain the same unless there is a company effort to dismantle any racial barriers.
Once racially diverse employees are hired by tech companies or startups, what can be done to ensure they are retained and promoted?
Do leaders allow all Black and ethnic minorities to express themselves in the workplace? Are they acknowledged and promoted for their efforts within their departments? Do Black and ethnic minorities feel safe to bring their culture, identity and expression of themselves into the work environment?
If there is evidence of this being true then we won't have the questions of retention, but spaces that enable colleagues to grow and progress irrespective of their race, gender or ability.
What other actions can be taken across the ecosystem to help improve diversity?
We need companies to challenge and call out racism within organisations, and ensure that when racism arises there is swift action being taken so it doesn't settle and become the norm. Also companies need to encourage anti-racism protocols that they actively follow and review on a regular basis. This will help to avoid any future problems when showing evidence of diversity and inclusion.
An original version of this article carried the headline "How can we make European startups less white?" This was not quite the right phrasing and so we changed it to "How can we really make European startups more diverse?