2021 is shaping up to be a record-breaking year for space technology on all fronts. It will go down as the year that space tourism became a reality — billionaires Jeff Bezos and Richard Branson competed to be the first in orbit, and at the same time opened the door for many other civilians to reach space.
But the spacetech sector is also taking off as a number of new companies build businesses around small satellites, cheaper launches and ubiquitous Earth observation data. Some $7.7bn of private investment has gone into spacetech companies so far this year, according to the Seraphim SpaceTech Venture Capital Index, which tracks investment in the sector. There are more than 450 spacetech companies listed in Europe according to Dealroom.
But which of these are likely to be the big winners? Sifted asked five spacetech investors to share the companies they're keeping an eye on.
Mark Boggett, CEO at Seraphim Space Fund
Seraphim Capital was Europe's first fund to focus on spacetech. It runs an accelerator programme for seed stage companies and while its Space Fund is focused around Series A investing, from proof of concept to scaleup. The fund is backed by leading space corporates and international space agencies.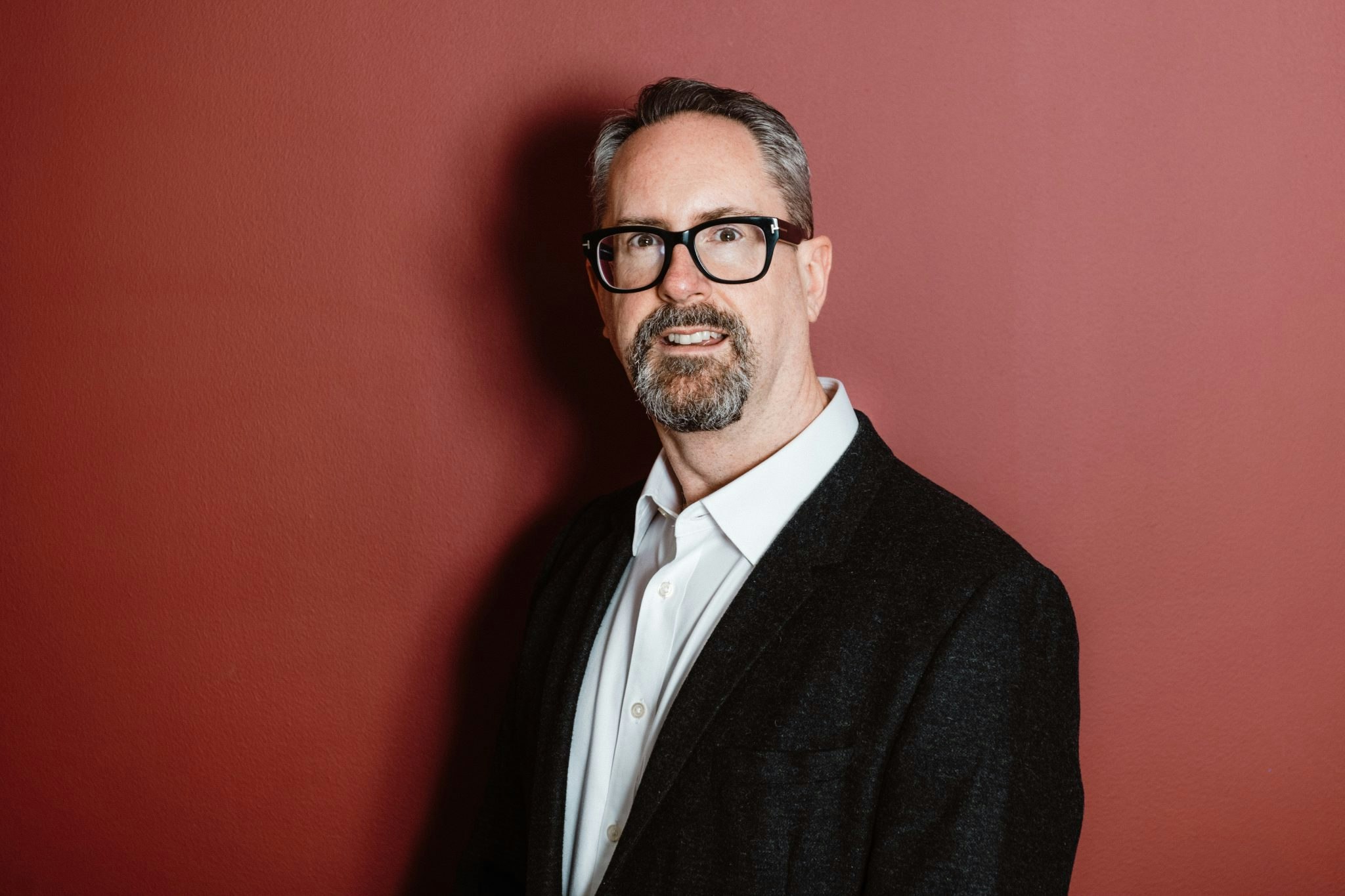 Planetwatchers
The London-based startup, launched in 2016, provides a service for crop insurers, helping them monitor the state of farmers' fields using satellite imagery. The company works with ​​ProAg, the World Bank and the US Environmental Protection Agency, among others, and can help them verify claims without insurance agents having to visit the fields themselves. The technology could help open up crop insurance to farmers in developing countries, where it has previously been too costly to go and verify claims in person.
Planetwatchers raised a $3.5m early VC round in June.
Satellite Vu
​​The London-based startup, launched in 2016, is aiming to be "the Earth's thermometer in space". It uses infrared and thermal imaging technology to monitor the temperature of areas and objects on Earth, down to a single building. The technology could be used to monitor anything from the energy efficiency of buildings to whether sewage is being illegally pumped into waterways (the sewage would be at a higher temperature and therefore visible).
The company recently raised a $20.7m Series A round from investors including Seraphim Space Capital and Molten Ventures. It is due to launch the first of seven planned satellites next year.
Space Forge
This startup was launched in a garage in Bristol in 2020, but has big ambitions. It is planning to build "space factories" — satellites that will use the weightlessness, vacuum and near-zero temperatures of space to manufacture alloys and crystals that could not be made on Earth.
The startup raised an unspecified amount in a seed round in June.
Orbex Space
The Scottish startup, launched in 2015, is building a small satellite launch service, with a test launchpad under construction in Kinloss, a little way north of Inverness. The test site is expected to become operational next year.
Orbex raised an $18m Series B funding round from Business Growth Fund and Octopus Ventures a year ago. Other investors in the startup include Heartcore Capital and the High-Tech Gründerfonds.
Exotrail
This French startup, based in Massy in the south of France, is developing propulsion systems for small satellites, based on ion thrusters. It raised €11m in early VC funding in June 2020, and has been working to increase its production capability so that it can make more than 100 propulsion systems a year from 2022. One of the company's propulsion systems will be used to fly a satellite around the moon.
Exotrail raised €11m in June 2020.
Adam Niewinski, cofounder and general partner at OTB Ventures
OTB is a central and eastern Europe-focused VC firm that has a strong track record in investing in leading spacetech startups.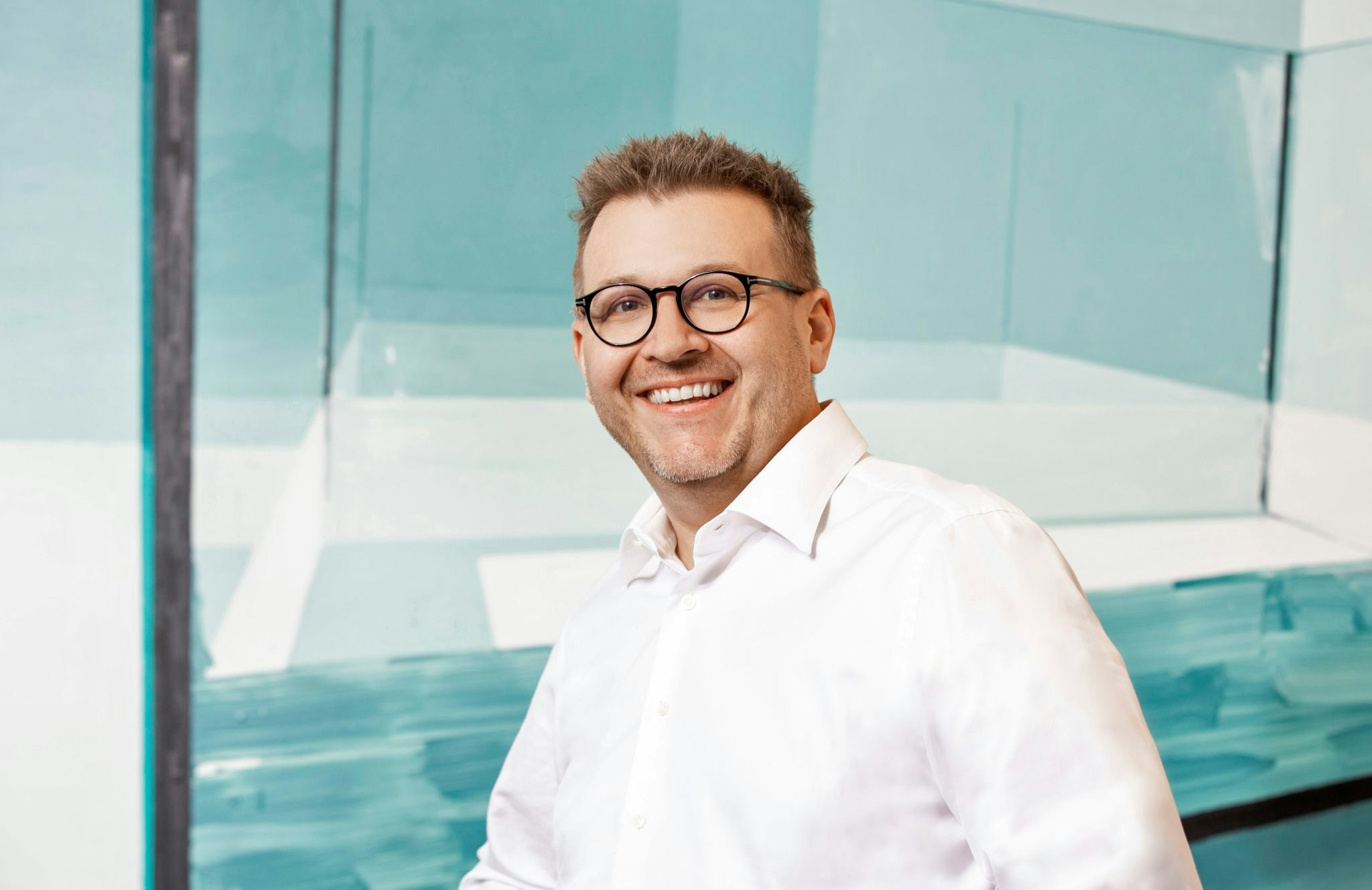 ICEYE
This Helsinki-based Aalto University spinout has a constellation of microsatellites for 24/7 earth observation. It has made it easier for customers to access SAR (synthetic aperture radar) satellites data which allows Earth observation even through cloud cover. ICEYE works with insurance companies or governments to monitor natural disasters, like floods, in the real time.
Seraphim Investment Trust, which has backed ICEYE since 2017, just invested a further $25m in the company.
RFA
RFA, based in Augsburg in Germany, was founded in 2018 with the mission to significantly reduce launch costs in the space industry. The company's goal is to develop a launch vehicle prototype by the end of 2022 which can launch satellites into low Earth orbits on a weekly basis at unmatched prices. It is aiming to be the best private launch provider in Europe going forward.
RFAhas so far raised just $500k in grant funding from the European Space Agency and the German government.
D-Orbit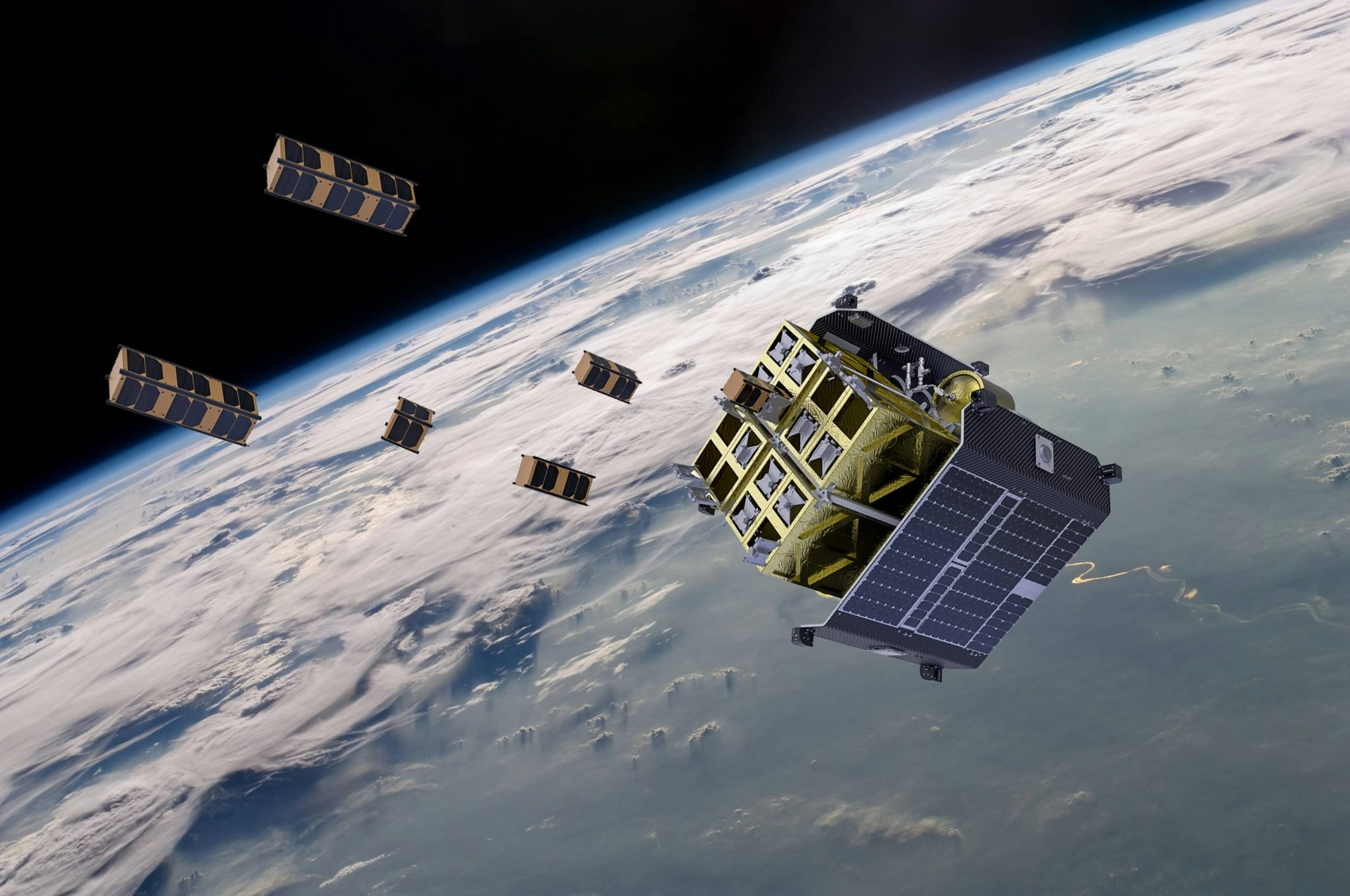 D-orbit is an in-space logistics company — a kind of taxi service for satellites. It takes satellites from the rocket launcher and then flies them to the desired orbit. Once it has finished delivering its cargo, each of D-Orbit's spacecraft can then be used for a wide range of different secondary missions that might include satellite servicing, debris removal, relay communications or even on-orbit data processing.
The Italian company was launched in 2011 and raised a €10m Series B funding round in March 2020. D-Orbit flew its third mission in June, delivering satellites into orbit for customers like Elecnor Deimos of Spain, Bulgaria's EnduroSat and Kuwaiti Orbital Space.
Matteo Cascinari, partner at Primo Space
Primo Space Fund is the first Italian venture capital fund, one of the few in the world specialising in spacetech. It was launched in  July 2020 with a first closing of €58m and it plans to set the final closing at over €80m in 2021.

Picosats
This Italian startup is one of a handful of spacetech companies founded by a woman, Anna Gregorio, who is an astrophysics researchers and professor at the University of Trieste. Picosats is a university spinout, and the University of Trieste still holds a 10% stake in the company. Picosats is making tiny, affordable satellites and it is trying to avoid the space debris problem by making them out of materials that will fully melt.
GP Advanced Projects
This Italian startup was launched in 2015 as a consultancy, helping non-space companies enter the space market. However, they ended up developing their own product line of nanosatellites, and recently announced the first launch of a small satellite for the internet of things. Recently they announced the first launch, with nanoracks, of a 300g small satellite.
Clearspace
This Swiss startup was founded in 2018 focused on servicing satellites in orbit and removing space debris. In 2019, ClearSpace was selected by the European Space Agency to lead the first mission to remove debris from orbit by 2025. The startup has more than 30 employees, and has investment from the European Space Agency.
HyImpulse
This German startup, launched in 2018, is developing a launcher to get small satellites into orbit at lower cost. The startup is looking to simplify the propulsion system of a rocket and make it more sustainable by using a combination of liquid oxygen and paraffin. The company has just raised grant funding from the European Space Agency and the German government.
Cysec
This Lausanne-based startup develops technology that stops cybercriminals from being able to intercept data that is being captured and transmitted from space.
Alexander Schmitt, investor at Cherry Ventures
Cherry Ventures is a Berlin-based VC firm that invests in early-stage startups across all sectors. It recently made a first investment in the space sector, backing the seed round of The Exploration Company.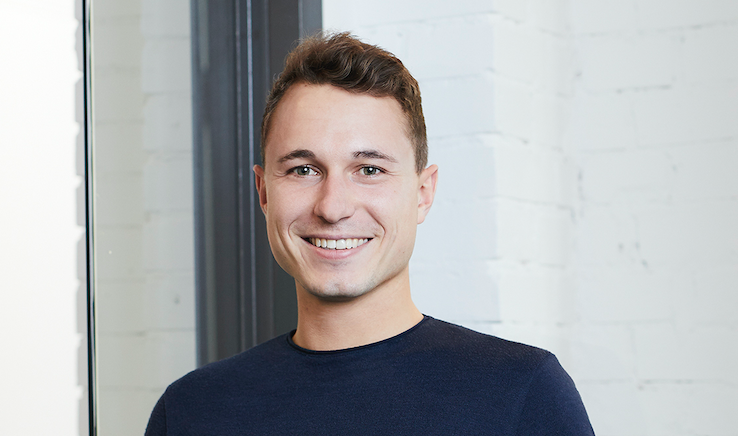 The Exploration Company
Cherry Ventures recently took part in the €5.3m seed round for The Exploration Company. Headquartered in Munich, the company is a French-German endeavour with Hélène Huby as CEO and cofounder, and its mission is to make space exploration more affordable and open.
The team, made of former and experienced Airbus and ArianeGroup employees, is developing a group of reusable space capsules that would be a pragmatic and affordable alternative to the International Space Station. Additionally, the capsules will be part of the logistics infrastructure to go to the moon and back.
Initially, the capsules provide a platform for production and research in various verticals such as life science or materials engineering. In the future, The Exploration Company will become a central element for human space travel.
Leveraging its reusable and open technology, The Exploration Company aims to provide in-space experiments for 10% of the price of the International Space Station, and plans to fly to the Moon for a fraction of the current competition cost, enabling non and new-space players to participate in the space exploration race.
Yuri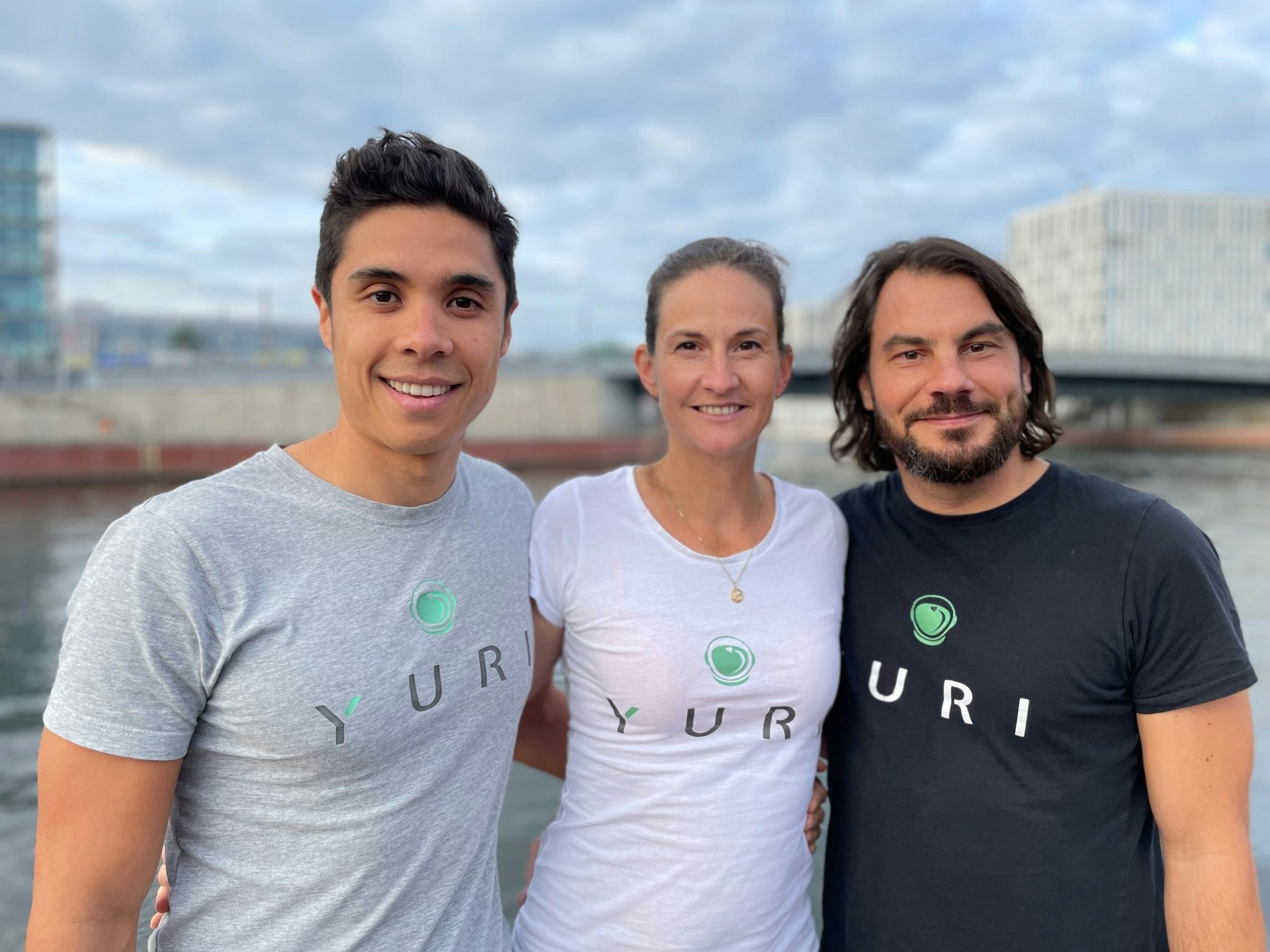 Based near Konstanz in Germany, Yuri wants to make it easier for companies and researchers to be able to access microgravity or weightlessness.
The weightlessness of space may allow us to solve some of the challenges we have with science and manufacturing. Gravity, for example, can restrict the development and creation of new materials and tissues. Gravity makes stem cells, for example, turn into body cells much faster, making it harder to conduct research.
Yuri, however, makes micro labs that can be launched into space so that experiments can be conducted there. With the costs of space launch coming down, this is becoming a viable option for some research clients — missions start at €10,000.
The team is led by CEO Maria Birlem, and the company launched in 2019.
Morpheus Space
Morpheus Space began life as a research project at the Dresden University of Technology and now has become one of the leaders in providing propulsion systems for small satellites. It can help manoeuvre the different parts of a satellite constellation to precisely the right location, and can also help move space junk out of orbit.
The 2018-launched startup raised an early VC round last year from investors including Airbus and In-Q-Tel.
Space Sense
Paris-based SpaceSense's mission is to help organisations use satellite data to gain actionable insights for their businesses. Crop management, using satellite images to verify insurance claims, and climate monitoring are some of the uses that the company has focused on so far.
Pierre Festal, partner, Promus Ventures, Luxembourg
Promus Ventures invests in early-stage deeptech startups solving complex problems. In October the firm closed a €120m fund focused on investing in early-stage, space-related companies.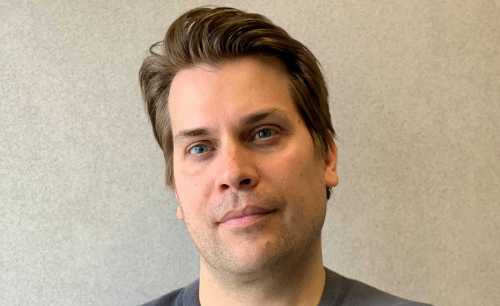 This London-based startup, launched in 2013, develops low-cost antennae that can receive signals from multiple different types of satellite. It raised a $37m Series B round, led by Seraphim Space Investment Trust in September, which will be used to bring its products to market. The company has grown its workforce by more than 40% this year.
Sylvera
The UK-based startup uses satellite, radar and lidar data-fuelled machine learning to monitor carbon offsetting projects. In March it raised a $5.8m seed funding round led by Index Ventures.
If you would like to read more about investment theses in this area, see the Sifted beginner's guide to European spacetech.
***
Looking for digestible insights into the spacetech sector? Sifted's Pro briefing on the industry will get you up to speed fast on what you need to know. Click here to see our briefings library or email pro@sifted.eu for more information.