Insurtech is hardly the most glamorous frontier of financial services. And in recent years, more VC funding has gone to shiny neobanks and payments companies than Allianz disruptors.
This graph gives you an idea of how insurtech investment has compared with fintech investment in the last few years, with insurtech taking home $2.2bn in 2022 against more than $20bn for the rest of the sector.
But thanks to the darker economic climate, this may be about to change. Investors say they're drawn to startups that help other businesses and consumers avert risk in recessionary periods, and there's still a host of underwriting challenges that insurtechs are yet to crack.

And despite a wider funding slowdown, European insurtech had its second-best year of funding on record in 2022, raising a total of $2.2bn from investors, according to Dealroom data.

So who's funded what in European insurtech so far? What are investors looking for? And what are the key challenges that the next generation of insurtechs need to overcome?
Insurance 2.0, or what 'insurtech 1.0' got wrong  
In 2022, public insurtechs like Nasdaq-listed Lemonade were among the biggest valuation casualties as tech stocks slumped. But investors tell Sifted that this first generation of US insurtechs offers valuable lessons for Europe's emerging startups. 
"There's a devilishly complex need to understand unit economics at a much much more molecular level than you have in any other business — but newer entrants, or 'Insurance 2.0' as I like to call it, are beginning to show signs they might get this right," says Nigel Morris, managing partner at QED investors. 
The first generation of insurtechs focused on distribution — providing consumers with better customer service at the point of sale. But their business models were reliant on high customer numbers — which meant that they often had high ratios of losses to premiums earned, says Malcolm Ferguson, partner at Octopus Ventures.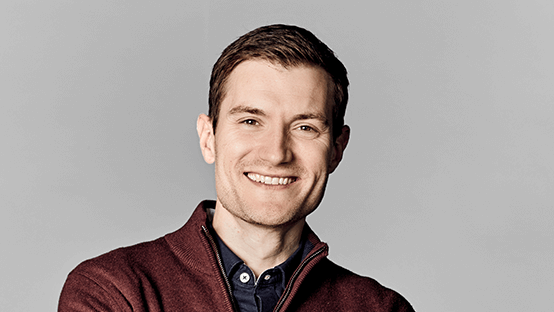 This time around, however, Europe's insurtech investors are taking a more discerning view, looking beyond the UX experience to focus on evidence that startups can use their tech to make better risk calculations and underwrite well, rather than simply scaling fast.

One investor points to US pet insurance provider Trupanion as an example of an insurtech that's demonstrated it can underwrite well and suggests that its European competitor, ManyPets, is heading in the same direction.
But underwriting well while also achieving the scale required for strong revenue has been an unsolveable puzzle for insurtech so far.
"Incumbents have a huge data advantage, so even if they aren't using the most sophisticated tech, they have the capacity to deeply understand risk," Ruth Foxe Blader, partner at Anthemis, says.
"Because they're established brands with established distribution channels, their customer acquisition cost is also lower."
Investors tell Sifted they're particularly interested in embedded insurance products (where insurance can be provided as a plug-in for another brand at point of sale); full-stack insurtech (where a startup has its own licence from a regulator so is less dependent on capacity providers); and insurtechs that are focusing on climate change and climate tech products — particularly those that offer carbon purchase protection cover against the under-delivery of carbon removal credits.

"But the big caveat is that inflation, and significantly higher levels than expectations, can run riot on underwriting performance," Ferguson warns. "So we will need to wait and see how the sector navigates these tailwinds in 2023." 
European insurtechs to watch

After insurtech's nine-strong herd of European unicorns, there's a handful of soonicorns within the sector that are dispersed across the continent. 
Closest to reaching the $1bn valuation threshold is the UK's YuLife, which reached an $800m valuation when it raised a $120m equity Series C in July last year. It offers a gamified life insurance app through employers and wants to move into offering more wellness products through its app. It's backed by notable investors including Creandum, LocalGlobe, Target Global, Latitude, Anthemis, Notion and Eurazeo, who were all involved in its last funding round — which it wants to use to expand into the US and South Africa this year.  

A handful of German insurtechs sit in the $300m-500m valuation mark, including car insurance startup Friday, digital health insurance startup Ottonava and Getsafe, which provides a range of different insurance covers through an app.
Where might we expect to see a big insurtech raise soon? Sifted recently put the question to UK unicorn Zego, which last raised venture money almost two years ago, at its $150m Series C in March 2021. After it laid 17% of its staff off in July 2022, the company told us in December that its current runway extends far into 2024. But it's apparently completed some internal raises since its Series C, so watch this space for announcements.

The UK, Germany and France dominate insurtech funding — but there's an intriguing fourth runner when it comes to recent funding totals in the sector: Italy. 
The country has one insurtech soonicorn, Prima, an insurance intermediary selling car insurance online. It's built its own tech stack and data analytics tools so it can underwrite consumer car insurance digitally. It's been growing fast, but its last venture boost came in 2018 when it raised €100m from Goldman Sachs and Blackstone. So another raise could soon be on the cards.

In 2022, there were 11 seed rounds raised by new Italian insurtechs on the block, and some of them are targeting some intriguing market niches. Rome's Wallife raised a €12m Series A in July 2022 — five months after its February seed. It provides consumers with insurance against the risks to our increasingly digital lives that have thus far been left out of legacy policies — like biohacking and digital identity theft. Their newest policy protects people's sensitive information by safeguarding biometric data that's accessed through smartphones.
There's also Wopta Assicurazioni, which was founded in Milan last year, and is tailoring its multi-package insurance app towards Italy's artisan community, as well as SMEs and freelancers. 
An overview of European insurtech: the champions and major investors

So far, Europe has nine insurtech unicorns. Top of the league is Berlin's wefox at a valuation of $4.5bn. Founded in 2015, it sells insurance to consumers through external brokers, rather than direct to the consumer — a model that its founder has credited for its rapid growth.
Second in line is $3bn Paris-based Alan, which offers workplace health insurance — a legal employer obligation in France; closely followed by the UK's $2.4bn ManyPets, which offers pet insurance to some 500k pets in Europe and the US. 

Two of the most active sector investors in Europe in 2022 were specialist insurtech funds — London's Insurtech Gateway, which was the most active investor, backing eight rounds including Bondaval's Series A, and Mundi Ventures, which invested in five rounds including wefox and Descartes Underwriting.
Much of the most active insurtech investors in Europe are also among the top fintech investors in the region — including LocalGlobe, Plug and Play, Anthemis and Global Founders Capital.
Funding by geography
The UK, France and Germany still heavily dominate the insurtech scene in Europe, attracting more than 90% of the funding in 2022, according to Dealroom data.
In 2022, France overtook the UK as the geography that attracted the most insurtech funding by amount raised, at $737m, ahead of the UK's $629m.
Amy O'Brien is Sifted's fintech reporter. She tweets from @Amy_EOBrien and writes our fintech newsletter — you can sign up here.