In part two of our series about Europeans rivalling Elon Musk, we take a deep dive into the world of ultra-fast travel in a tube. Who are the startups racing to build the first hyperloop? Part 1 is about cars, Part 3 is about space tech, Part 4 is about neurotechnology, and Part 5 explores ways to overcome a fragmented Europe.
Elon Musk laid out his concept for building ultra-fast "hyperloop" trains running through vacuum tubes back in 2013, but the basic idea has been knocking around Europe for more than 150 years.
Inspired by the technological progress of the 19th century that brought about the steam and combustion engines, French novelist Jules Verne imagined a hyperloop-ancestor in 1863 in his "Paris in the 20th century". Verne pictured a distant future in which compressed air would propel pods in elevated floating tunnels.
"Every ten minutes, a thousand travellers would be swept away in the comfortable and fast wagons," Verne wrote. "Nearby houses suffer neither from vapour nor smoke (...). The trains worked with compressed air."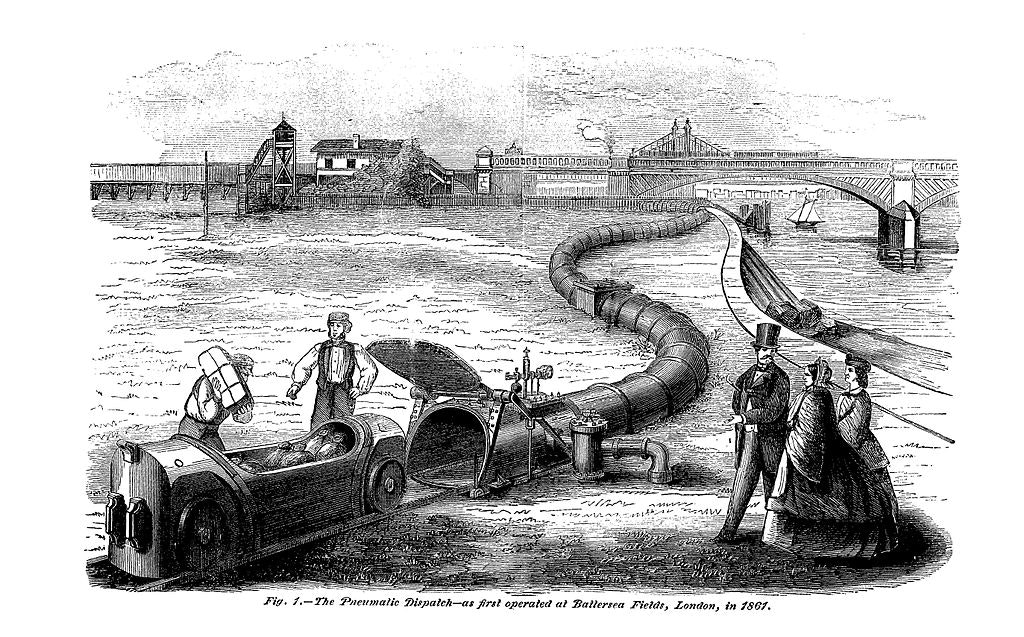 In fact, London had a precursor to hyperloop in the Victorian era, a network of pneumatic tubes to carry small parcels and post underneath the city streets. By 1897 the network had 42 stations, and there were plans for larger tunnels to carry more cargo, but these were ultimately dropped because of technical failures. The tubes were too difficult to make airtight enough.
"The reality is that the hyperloop is a 200-year-old concept. It was just rebranded by the Americans. In the US they are very good at rebranding," says Luis Navarro Vedreno, chief operating officer of Zeleros, a Spanish startup which is aiming to start carrying passengers through vacuum tubes by 2030.
Today — admittedly thanks to a push from Musk — European companies are some of those at the forefront of the global race to make this dream a reality.
In part two of our series about Europeans rivalling Elon Musk, we look at the advantages and disadvantages that European companies have in dominating this field over the coming decade.
European advantage
Four out of the ten main companies working on hyperloop are based in Europe. While undoubtedly some of the US projects have raised more money — Virgin Hyperloop One, based in California has raised $411m from investors — European companies have potentially two advantages: regulation and industry collaboration.
Regulation — with all its red tape and long timeframes — seems like a bizarre thing to call an advantage.
But regulatory approval is one of the biggest hurdles for the development of hyperloop and the first region to have clear standards will be at an advantage, says Steve Carden, transport innovation lead at PA Consulting who worked with Virgin Hyperloop One.
"All hyperloop companies would like a single determination of what good looks like — they would know what standard they have to build to. And having that level of certainty would help them make progress with investors."
The US Department of Transportation in July became the first government agency to issue regulatory guidance for hyperloop technology — ruling that it should be regulated by the Federal Railroad Administration. It was a signal that hyperloop is exiting the realm of dreams and entering the world of business.
"These formerly abstract ideas, evocative of science fiction, have now matured into physical prototypes and project proposals," said Elaine Chao, the US secretary of transportation. "Inventors, investors and stakeholders are ready to build out these technologies."
But European countries are leading the effort to create international standards for hyperloop, with a joint technical committee in place since February to standardise regulation for this new form of travel. As a result, European hyperloop projects should be internationally interoperable from the get-go, and, if other regions adopt these European hyperloop standards too, technology developed in Europe will be easy to export.
The European Parliament, too, has indicated a willingness to fund hyperloop projects as a new alternative form of transport after the Covid-19 pandemic. Hyperloop, the parliament said during debates in June, holds the promise of a cleaner alternative to air travel.
"Support should also be focused on innovative growth opportunities, such as hyperloop connections between the major cities of Europe as an affordable, clean and fast alternative to short-haul air traffic," it said.
Industry alliances
If hyperloop is considered a train, then Europe — with its vibrant rail sector — has another distinct advantage, says Navarro Vedreno of Zeleros.
"Compared to the US the support we can get from the rail value chain is completely different. If you look at high speed rail, if you look at maglev, those have all been developed in Europe."
Shanghai's maglev train system, for example, was built by a Siemens-Thyssenkrupp joint venture — two German companies. Spain's high-speed rail network, the longest in Europe, has been built by Spanish Talgo, French Alstom and German Siemens.
And while the concept for hyperloop is relatively new, it's likely to be built by improving on existing and sometimes old technologies, rather than out of thin air. Some of Europe's centuries-old companies, like Alstom and Siemens, also have a lot to contribute.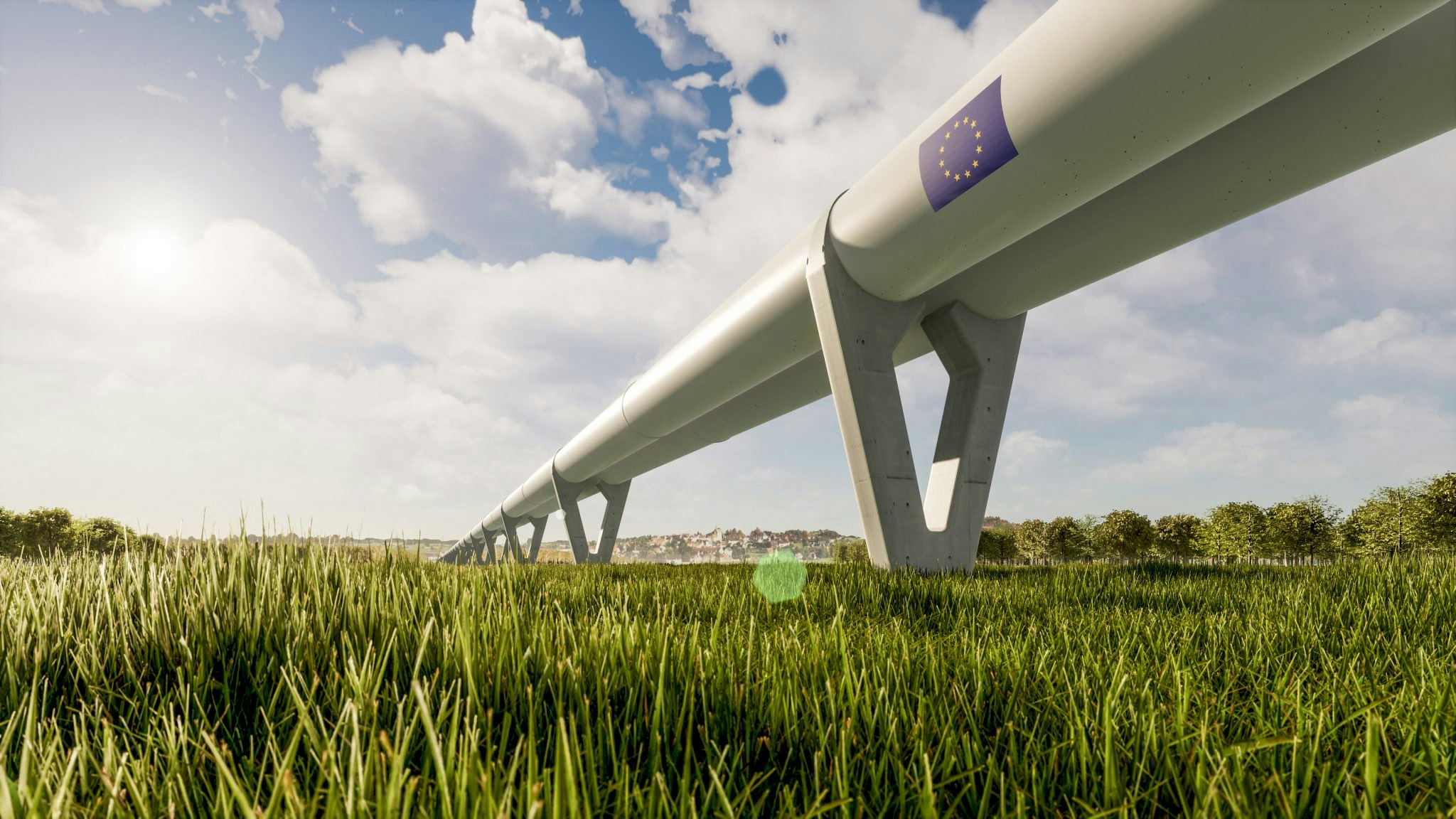 "From the very beginning we have been 100% clear that we cannot do this alone. We are a really small team with just 30 people. But we can partner with some of the best companies in the world," says Navarro Vedreno.
Frank Thelen, one of the early investors in Hardt Hyperloop, agrees that Europe has the engineering skills to take a lead role in the next generation of tech hardware.
"Silicon Valley was better than Europe at software. But when it comes to manufacturing and production — the skills we need to make infrastructure like hyperloop — we are better than the US," he says. "We have a lot of hidden champions, suppliers who are the best in the world at making some particular part."
"But," he warns, "We just have to get moving on funding it."
Expensive deployment
And that may be Europe's biggest problem.
One of the biggest problems is getting the finances to work on the dozen-or-so competing hyperloop projects that have launched since Musk's initial call seven years ago.
Funding issues have already killed a few hyperloop companies. American hyperloop startup Arrivo was created in 2017 and shut down the following year for lack of funding.
In his initial white paper, Musk estimated the cost of hyperloop between LA and San Francisco (a 383-mile trip) at less than $6bn for two one-way tubes and 40 capsules.
These initial estimates are likely to have been extremely optimistic. Leaked documents from Virgin Hyperloop One indicated a 107-mile loop in California would cost $121m per mile — that's nearly $13bn in total.
In some places, such as the UK, hyperloop construction would likely need a lot of tunnelling, which would mean spiralling costs. A recent study by the British Tunnelling Society concluded that despite some incremental improvements the cost of tunnelling will not reduce enough to make hyperloop economically viable. The pressure is on for another Elon Musk venture — The Boring Company — to crack making underground tunnelling more efficient.
"It is a very binary thing at the moment. Either you don't do it at all, or you have to spend billions doing even a small route," says PA Consulting's Carden.
Richard Branson's Virgin Hyperloop One, based in California, has one of the biggest war chests, having raised more than $411m from investors. European competitors have raised much less: Hardt Hyperloop in the Netherlands has raised around €16.9m, Spain's Zeleros some €7.2m. One of the big questions will be whether they can find enough follow-on funding to build out networks.
Thelen estimates that it would take around €25bn - €30bn to get hyperloop networks launched in Europe — but he is not confident it will be forthcoming.
"It is actually not a lot of money if you compare it to infrastructure investment in roads or railways," he says. "But it needs a shift in mindset about what we invest in. And it would need to be partly funded by the government because none of the funds in Europe is big enough to finance this on their own."
Thelen, who has become a celebrity thanks to his TV appearances on the German version of Shark Tank, spends a lot of time lobbying German politicians such as Peter Altemier and Angela Merkel to back big technology bets like hyperloop.
Some government subsidies, tax cuts and real estate handouts have been forthcoming, and various partners have stepped in to share the load of bulky infrastructure costs. But often these have been relatively small concessions, such as city mayors allowing companies to use a piece of land or unused train tracks for free.
Nevertheless, the companies are continuing to battle on, with ambitious plans to start services before the end of the decade. These are the main European challengers to watch.
Hyperloop challengers in Europe

Zeleros (Spain)
Founded in 2016, the company recently raised €7m to develop a 3km test track, which would be the longest in Europe. The company is aiming to start cargo transport in 2025, with passenger vehicles to follow in 2030.
Cofounder and chief marketing officer Juan Vicén says European hyperloop projects could be in a strong position to succeed because of support from the European Commission. The Commission meets with hyperloop companies like Zeleros every few months to discuss regulation, and it has launched a grant for hyperloop research.
Zeleros has a relatively unique design for its hyperloop, with the propulsion system built into the pod — it is more like a jet that "flies" through the vacuum tube than a train. Some hyperloop systems are built around a magnetic rail technology that "levitates" the pods, but this approach has high infrastructure costs. Zeleros believes the pod approach will be cheaper and easier to scale.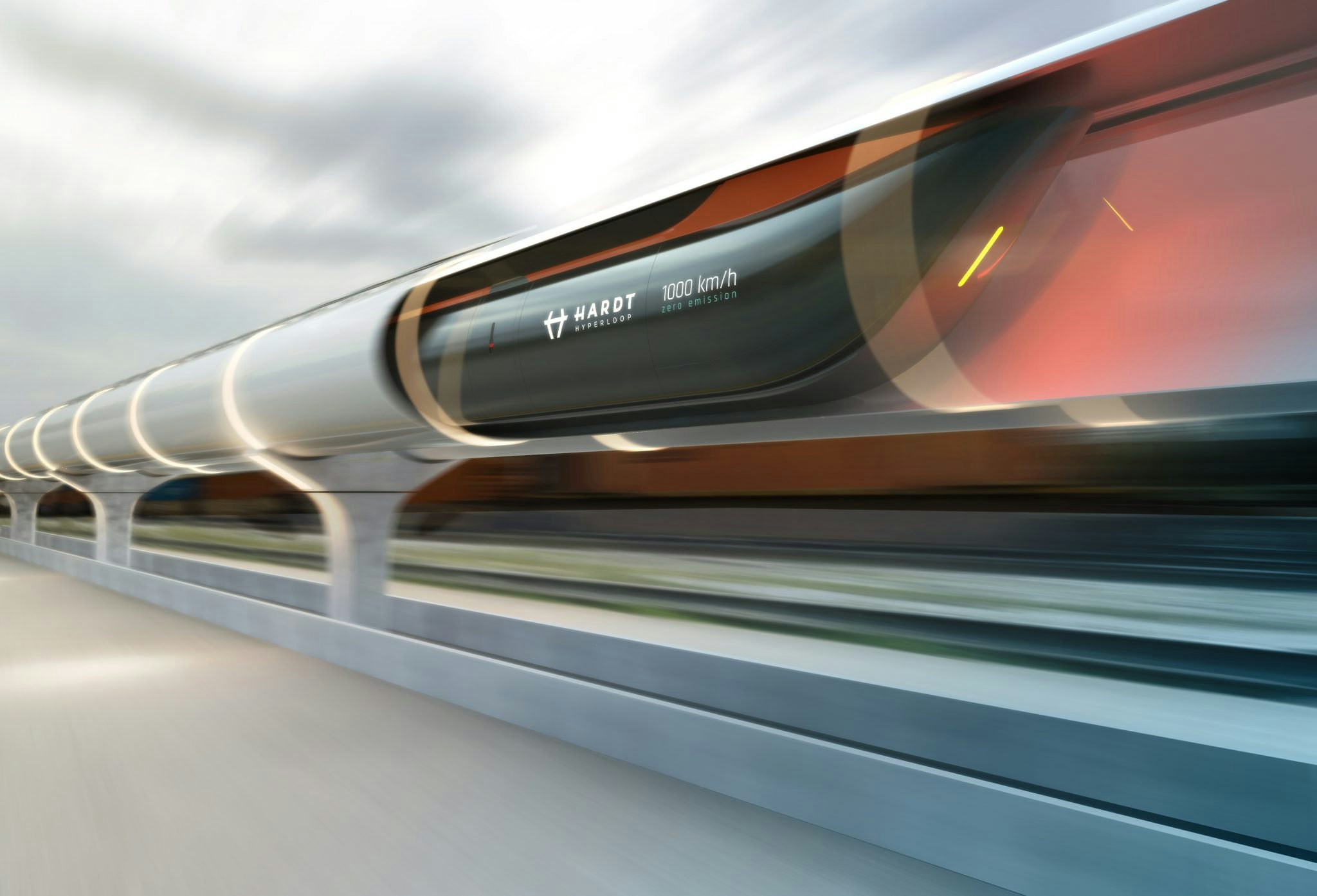 Hardt Hyperloop (Netherlands)
Often seen as the most advanced European hyperloop initiative. Already has a full-size prototype track and pod. It hopes to have a full-sized pilot track in four to six years. The first commercial route (localisation to be determined) could start operating by 2028.
The Hardt technology involves the pod levitating a few inches above the track using electromagnets. An electric motor, similar to that in an electric car, pushes the pod to its cruise speed.
Hardt has also developed a switching mechanism that would allow hyperloop pods to be directed from one tube to another — Hardt envisions a network of tubes connecting European cities.
The company is backed by Frank Thelen's Freigest VC firm. Thelen — an investor and TV personality made famous by appearances on Germany's version of Shark Tank — was an early backer of Lilium, the flying taxi startup and is one of the European investors with vision and ambition to match Elon Musk.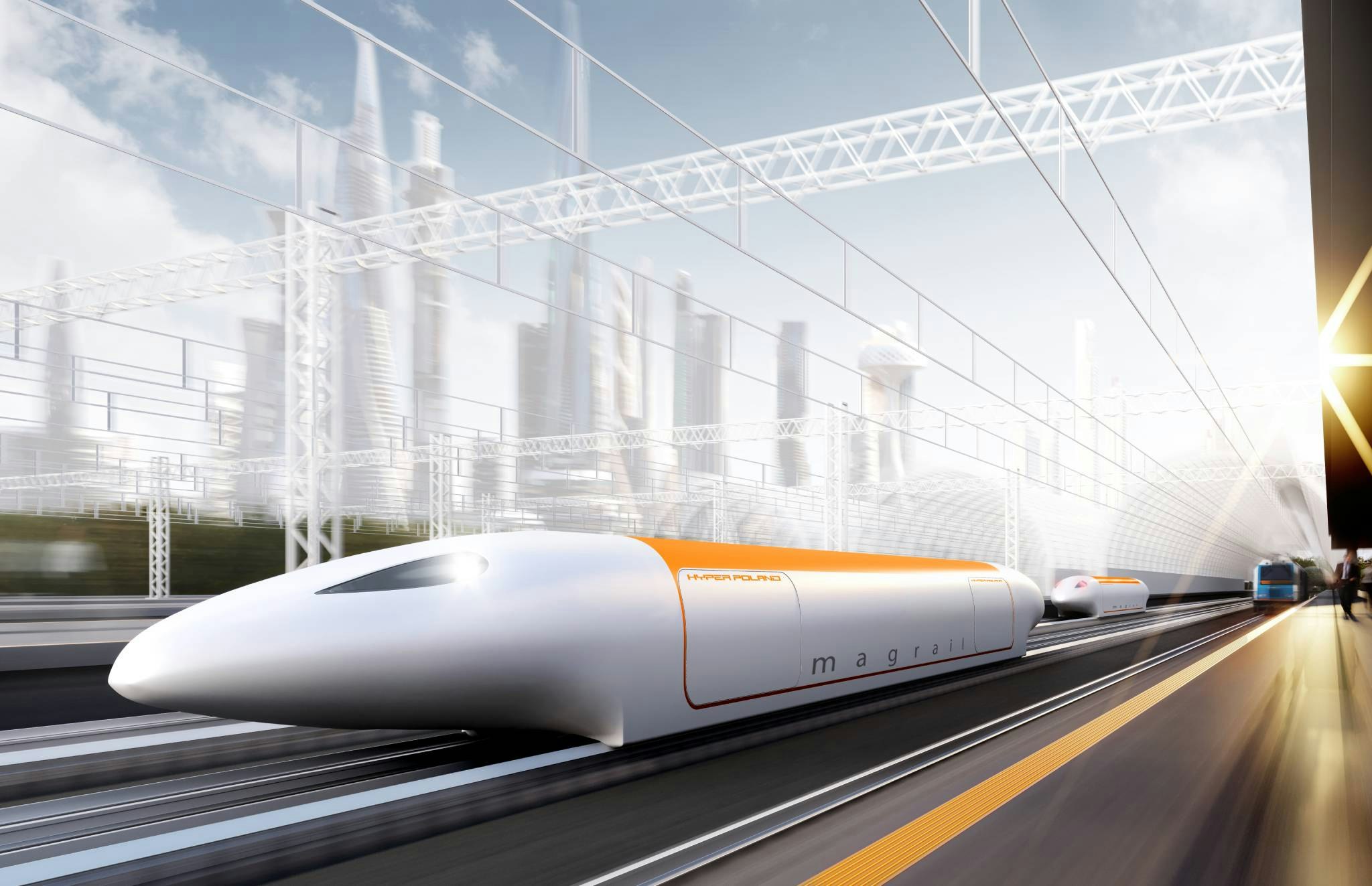 Hyper Poland (Poland)
The company started by engineers from Warsaw University of Technology, who were finalists in two SpaceX hyperloop pod competitions. It has since raised €4.4m (including a €480,000 crowdfunding round in March) to develop hyperloop in three stages, starting with magnetic levitation trains that can run on existing rail tracks and later getting them to run in vacuum tubes at higher speed.
The company says that this kind of modular approach — where the trains can start off by running on existing infrastructure — makes the project one of the most realistic. Hyper Poland recently hired Johannes Braun, who worked with Siemens-Thysenkrupp to build the Shanghai Maglev, as an advisor.

Spacetrain (France)
A rival concept to hyperloop, going after the same market, Paris-based Spacetrain has dropped the tube concept to cut costs, focusing instead on developing an air train by 2025.
What's an air train? A series of autonomous shuttles circulating on air cushions at speeds of up to 500km/h, powered by hydrogen fuel cells. That science is already used by industrial companies to move heavy objects.
The project is inspired by a French experiment from the 1970s called Aérotrain, based on a concept for a levitating hovertrain. It was dropped in the end, in favor of the TGV: France's champion high-speed trains used across Europe today.
The startup was struggling in recent months to land financing —it has said it needs €30m— as well as government authorisations for testing.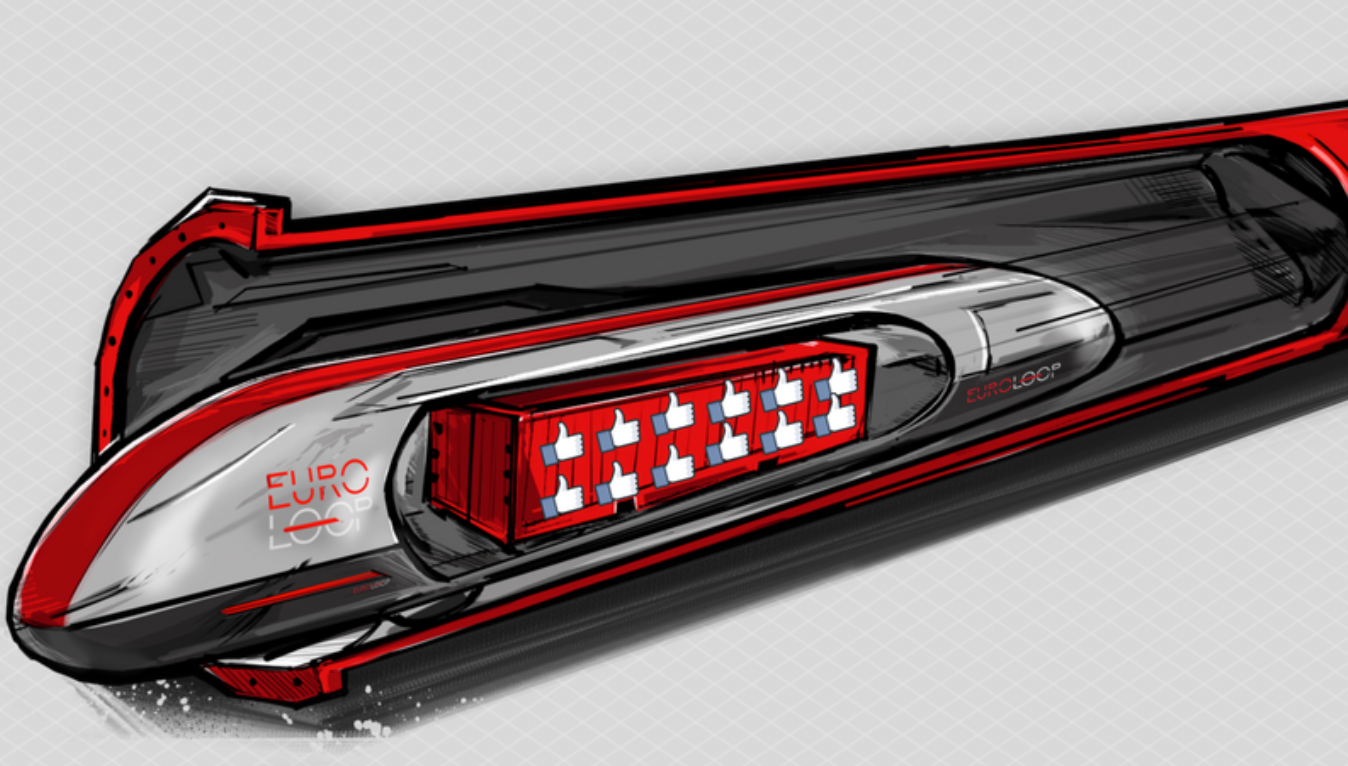 Euroloop (Poland)
A Polish company focused on using hyperloop for transporting cargo from container ports such as Gdansk. Has so far raised some funding from the Polish National Center for Research and Development.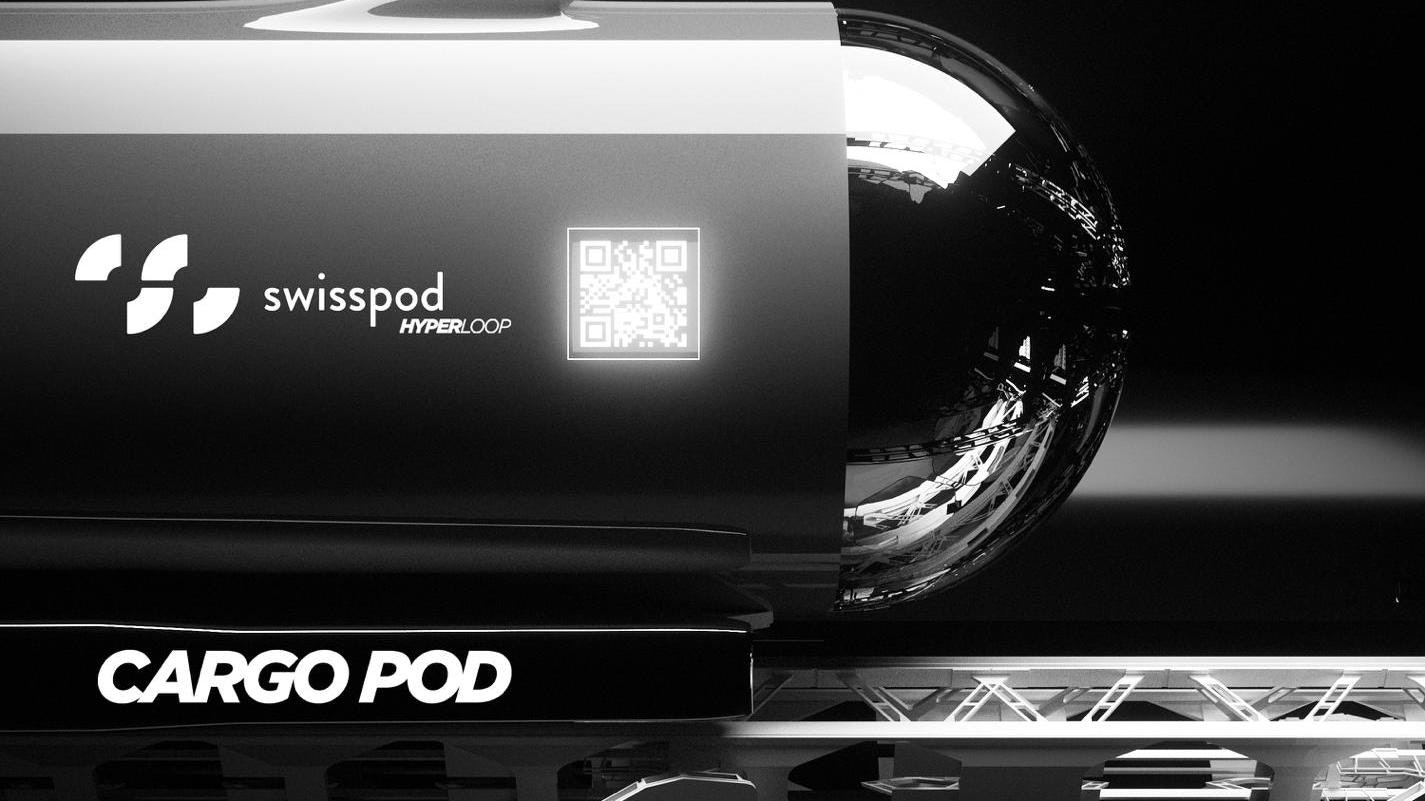 Swisspod (Switzerland)
A project run by a PhD student at EPFL in Lausanne. Focused on both passengers and cargo. Raising money via crowdfunding at the moment.
TransPod (Canada, with subsidiaries in Italy and France)
Based in Toronto, Canada, TransPod has offices in Bari, Italy and Toulouse, France, the home of aerospace giant Airbus. It's also building its first test track closer to another French city: Limoges.
The Canadian company unveiled its plans five years ago for developing a tube system that can carry vehicles at speeds of 1000km/h. Since then, it raised money to start building a 3km test track near Limoges (there, top speeds would reach 600km/h), and has said it's talking to investors to fund the following next steps, including a test track in Alberta, Canada.
TransPod's concept is a mix of several technologies that are being explored on the market to create a working hyperloop. The company uses electromagnetic fields instead of compressed air, but the basic underlying idea of pushing wagons through a tube is the same.
Chief executive Sebastien Gendron has described its concept as airplanes without wings being pushed through a tube, and said it would cost less than Musk's version.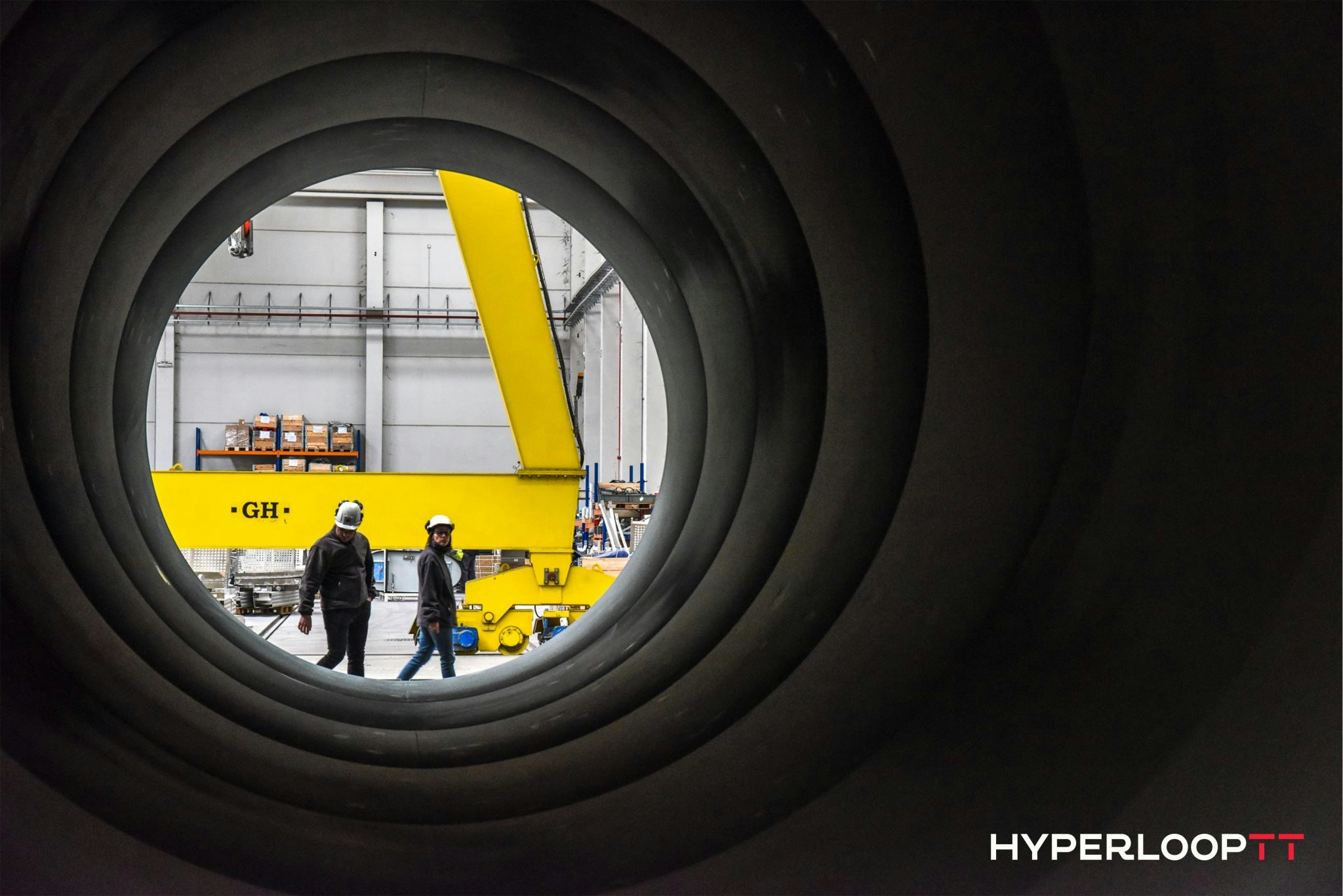 Hyperloop Transportation Technologies (US, with R&D in France)
HTT is based in California, but it has been running a 3,000 square meter research and development centre out of Toulouse, France, for about four years. That's where it's currently conducting full-scale tests.
The engineering talent pool in Airbus' hometown, as well as a push by local authorities to attract innovative projects with measures like leasing land for free, have made Toulouse attractive for several hyperloop startups.
Elsewhere in Europe, HTT also created a joint venture with the Port of Hamburg in Germany, focused on using hyperloop technology for shipping container operations.