In the Nordics, as well as other parts of Europe, motorboat cruising in summer is a part of life. However, few are aware of the carbon footprint it leaves.
In Sweden, the small leisure boats used in the summer months guzzle four times as much fuel as a modern car per mile, a climate crisis that's not getting a lot of attention.
Rising gas prices are, however, in the spotlight — and that means taking the boat out is becoming expensive. For a boat with a 200-horsepower engine, it costs around €160 in fuel for an hour's cruise at full speed.
Enter the electric boat startups — hoping to keep captains cruising without combustion.
X Shore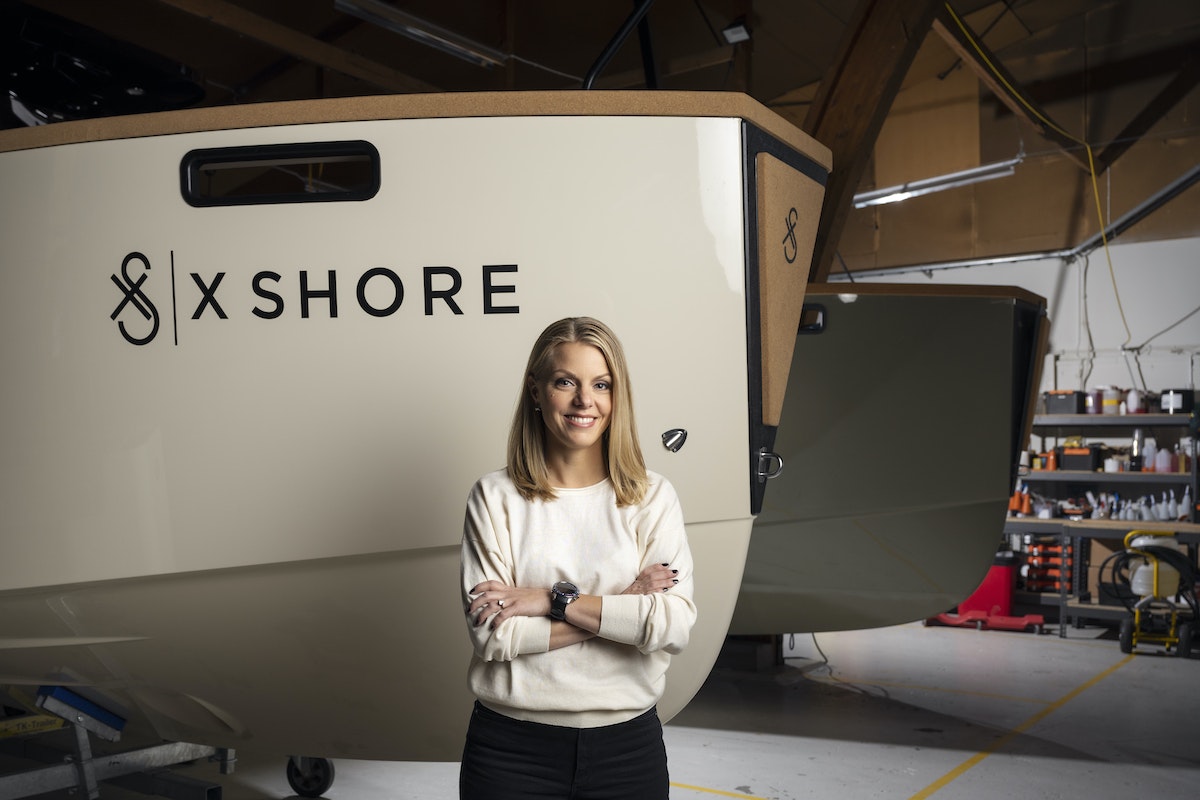 Swedish X Shore, which was founded by serial entrepreneur Konrad Bergström (also cofounder of headphone and speaker company Zound Industries), began building its first electric leisure boats in 2018.
Last year it delivered its first boat and following the most recent spike in oil prices it's seen a big jump in demand.
"People know that it costs about 500 SEK [€45] to take the kids to buy ice cream. Now, the cost of that trip has doubled," says Jenny Keisu, CEO of X Shore. What's more, she adds, a normal-sized leisure boat lets out as much carbon dioxide as a heavily loaded truck going uphill.
With demand on the rise, X Shore plans to increase production from two boats a week to two boats a day — though customers will still have to wait almost a year to get hold of one.
Mostly that's down to supply chain challenges. It actually counts as a pretty quick turnaround in the EV market, says Keisu; electric car makers have also been affected by the lack of supplies.
"We've been scaling up for some time and have been lucky enough to secure enough material to keep delivery times under a year," she says.
Another challenge facing the electric boat market: consumer education. "The sector is much slower to switch to electric than the car industry. People still don't believe that the technology for electric boats is available. Some boat companies have developed their first prototypes, but we still don't see any large-scale production. The more players pushing the electrification of the marine sector, the faster the transformation will happen."
X Shore, which makes its boats in Sweden, is part of a growing EV hub in the country: battery company Northvolt, electric truck startup Einride, electric plane startup Heart Aerospace and electric motorbike company Cake all also produce their wares on home turf.
X Shore raised a $50m round in April from investors including none other than Northvolt cofounder Peter Carlsson.
But X Shore isn't the only startup building electric boats in Scandinavia.
Candela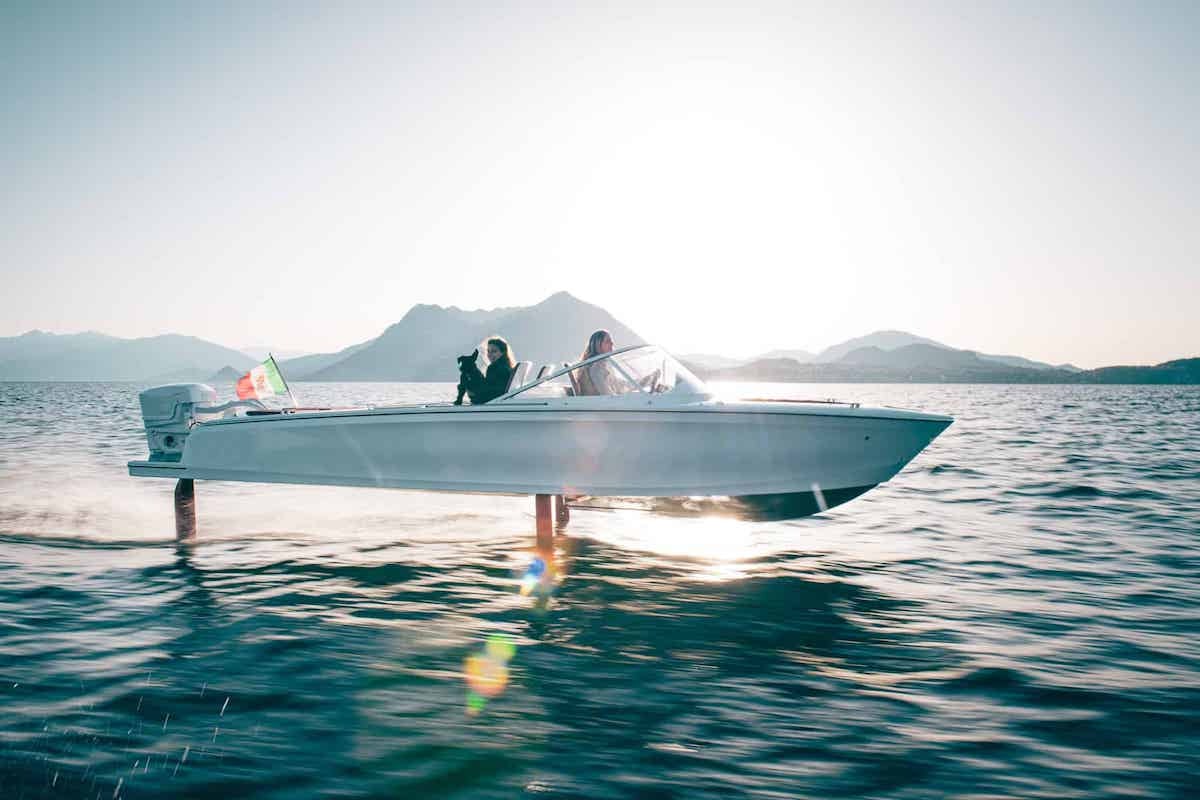 Fellow Sweden-based electric boat startup Candela was founded in 2014 by Gustav Hasselskog. Inspired by the likes of Tesla and conscious of the effect gasoline boats have on the environment, he was determined to build something different.
In comparison to most boats, which sit on the sea's surface, Candela builds hydrofoil boats which are lifted off the water when their speed picks up. That means they only have to deal with a limited amount of water pressure — one reason why boats need so much more petrol than cars.
Candela has a 100+ person team and has so far shipped 32 of its first model of boat. They're especially popular in the US, which accounts for 40% of the 100 boats in the pipeline. The plan is to be able to build 400 boats a year in two years' time.
Candela has also recently turned to make boats for transport purposes, like boat taxis and ferries, and will test a new kind of commuting with ferries in Stockholm in the spring of 2023.
At the end of last year, the startup raised €24m in a funding round led by EQT Ventures.
Evoy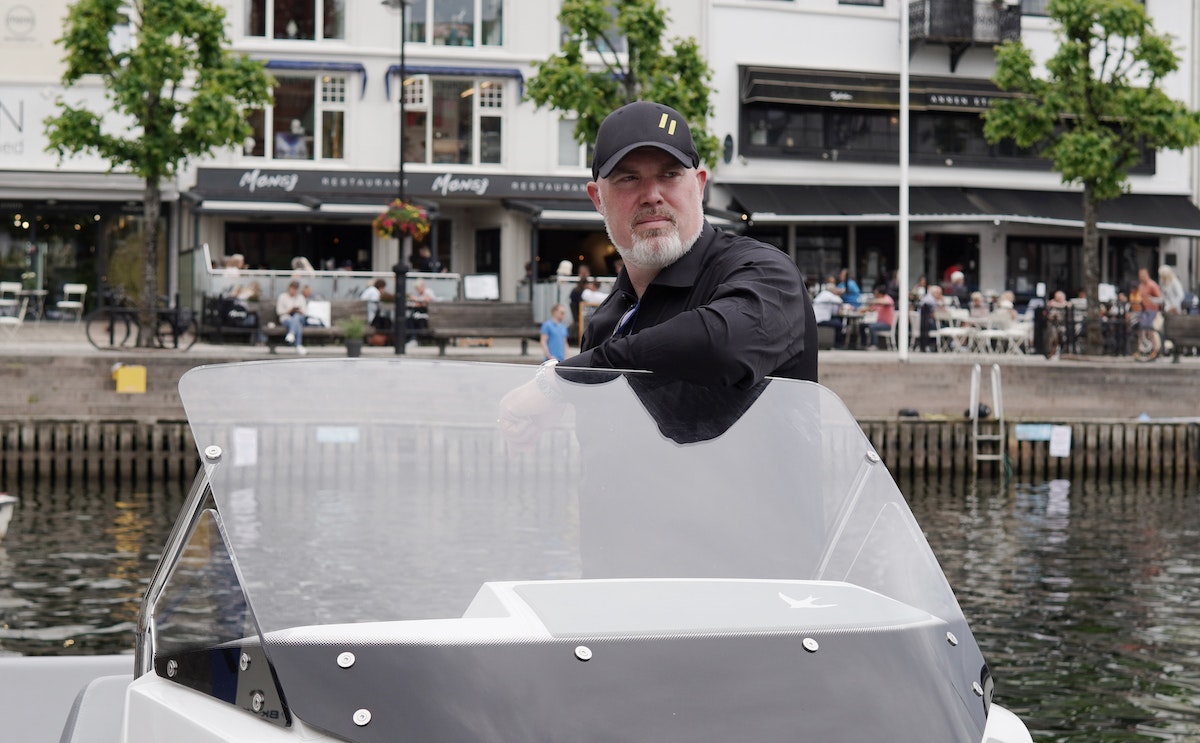 Sweden may have the biggest EV hub in Europe, but Norway has the highest density of electric cars in the world — and also the highest density of all kinds of boats.
Norwegian startup Evoy makes electric motors that can be fitted on regular boats. For Evoy's founder, Leif Stavøstrand, it was a conscious choice.
"There are 5,000 boat builders in the world — sooner or later they all have to go electric," he says. "I don't think we would have managed to get enough volume by just doing boats. So we chose a different path."
Evoy was founded in 2018 and has about 35 employees. It's focusing on running pilots with a range of boat manufacturers to collect customer feedback before scaling up production. It recently increased its lead time to six to nine months.
"We're finally getting into a position where we do more sales than we can produce. It's a positive challenge," Stavøstrand says.
"I think we have around 250 NDAs [non-disclosure agreements] with different boat builders, so there's a lot in the pipeline."
The company raised a €7.5m seed round in early 2022 and was also backed by the European Commission funding programme Horizon 2020. Evoy is planning to raise its Series A next year.
Magonis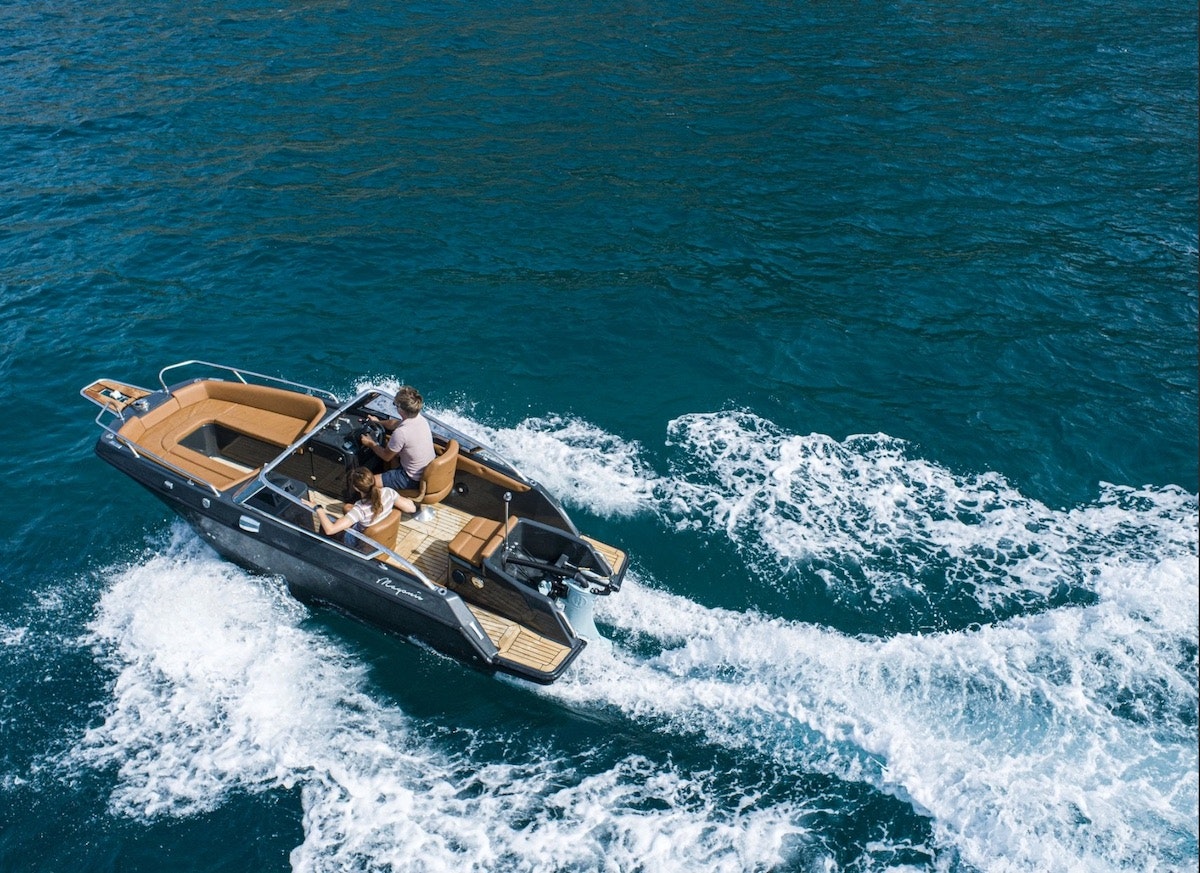 Magonis was founded in Barcelona in 2017 by François Jozic and Mathieu Quintart. It builds small lightweight electric boats and has recently moved its shipyard from Italy to a spot near Barcelona.
The Belgian founders had no previous experience in building boats but have successfully built businesses before, in events (Jozic) and short-term property renting (Quintart). When Covid hit both of their businesses — and Jozic stumbled over a shipyard building lightweight boats that could be modified to carry an electric motor — they decided to start something new together.
"We are not from this world but what's important is that you're able to hire the right people and adapt because nothing has been easy," Quintart says.
The Magonis founders are not the only first-time boat builders; all of the founders on this list have no previous experience in boat building.
Magonis, which is now a team of 15, has shipped 11 boats to date and has another 50 in the pipeline. Last year it raised a €1m seed round and is looking to raise another €5m this autumn to be able to meet demand.
Pixii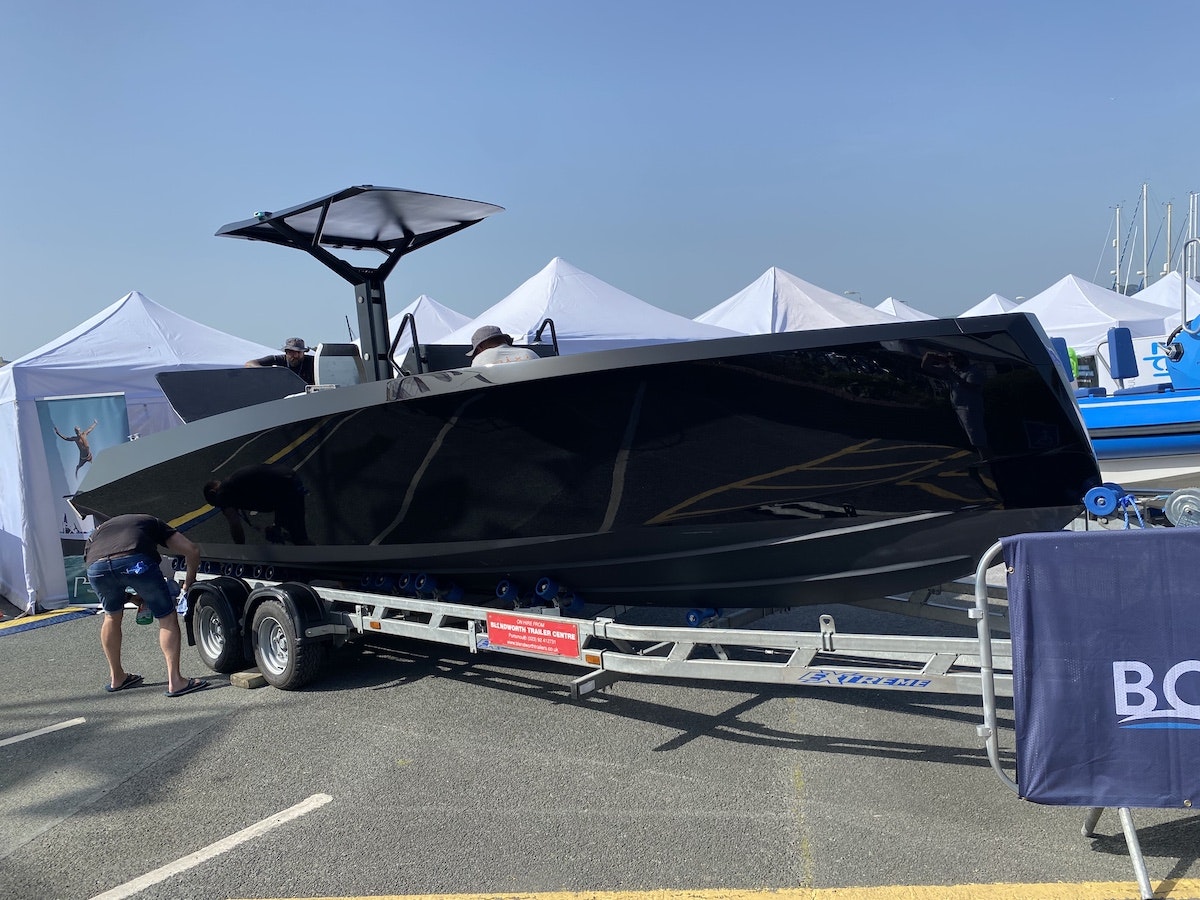 UK startup Neva, which makes electric leisure boats under the Pixii brand, was founded in 2020 during Covid by the Dorset-based sea-loving trio Charles Hall, Daniel Simpson and Paul Luscombe.
As the composite material usually used to build boats is difficult to recycle, the founders decided to build its boat out of aluminium which, according to Hall, wouldn't lead to any waste in manufacturing and is recyclable.
"Demand for our boats means we can quickly bring our product to market with fantastic green credentials," Hall says. The first Pixii boat will be delivered this August.
Once the team had sold two boats, Hall approached VCs for funding early this year but they said the business was outside their investment mandate.
"All of them said they would invest in our first round when we had de-risked our business. Let's see who wants to invest in us then," Hall says.
Instead, the founders raised almost €460K on the crowdfunding platform Seedrs a couple of months ago.