Fintech has been one of the hardest-hit tech sectors when it comes to mass layoffs in the last nine months. 
But it's also seen quite a few high-profile voluntary departures. Among Europe's 10 highest-valued fintechs, Sifted has found that over 30 executives voluntarily quit their roles in the last year.
Their next moves are an interesting indicator of where the fintech talent flywheel is at right now: some have moved to another fintech unicorn; some are launching their own ventures; and, perhaps turned off by sector instability, some have made the move back to traditional finance. 
To recap, after some recent public valuation corrections, here's the state of play when it comes to Europe's 10 highest-valued fintech unicorns right now:  
Based on Sifted's own reporting, LinkedIn data and other press reports, here are the 10 biggest exec departures you should have on your radar… plus over 20 extra notable moves if you're feeling nosy.

Revolut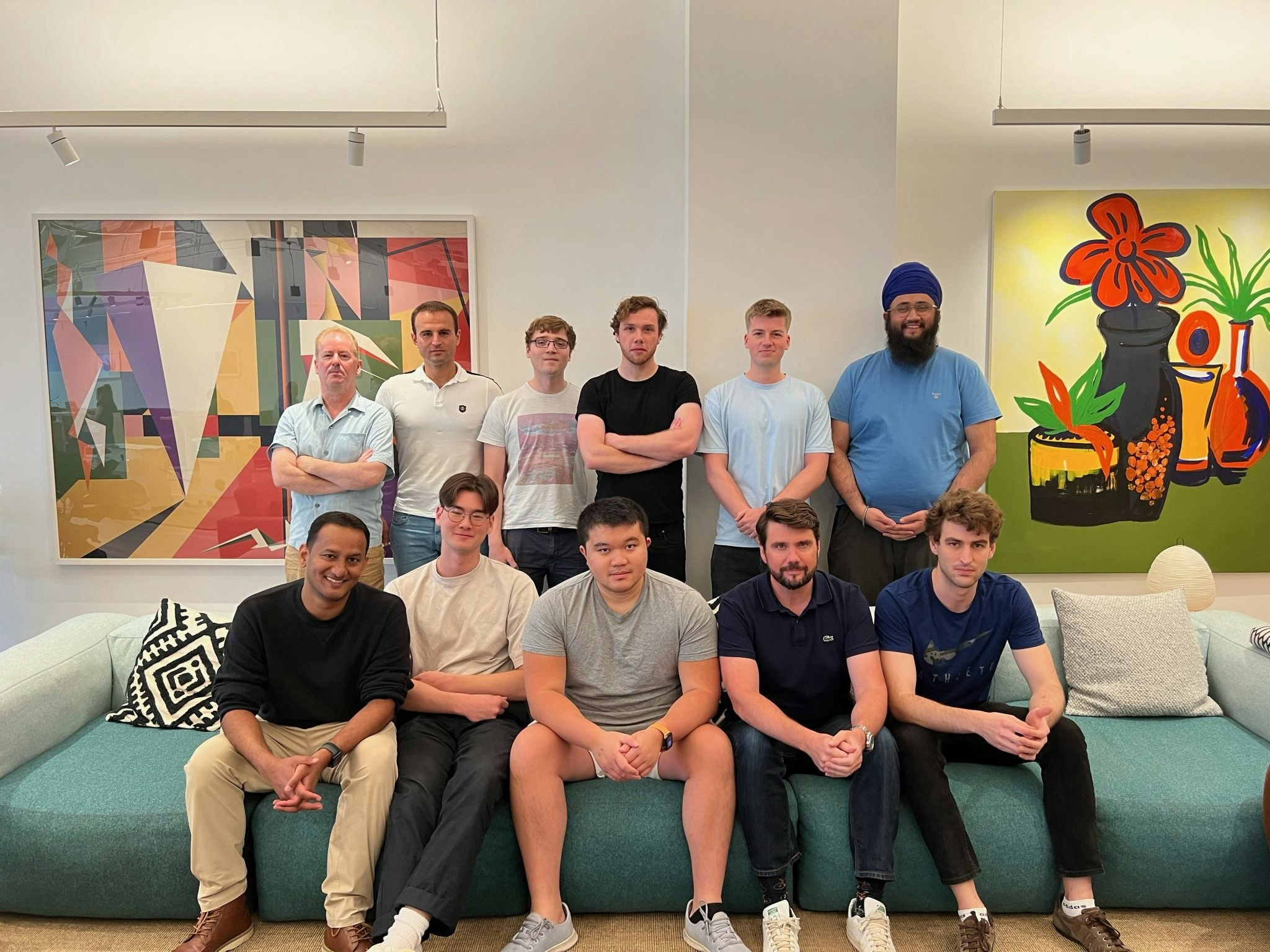 Alan Chang
Role swap? Chief revenue officer at Revolut → CEO and founder at Tesseract 
Long touted as Revolut CEO Nik Storonsky's "right-hand man", Chang joined the company in 2015 as the neobank's third employee. He worked his way up the ranks to chief revenue officer in 2021 before branching out to do his own thing last year. The result is Tesseract, a renewable energy company that Chang has founded with fellow early Revolut employee Charles Orr. They say they want to disrupt the energy market in the way the neobanks shook up the banking sector, and they raised a $78m round led by Balderton and Lakestar last September. More on all that here.
Victoria Stubbs
Role swap? Chief risk officer at Revolut → Managing director, compliance at Barclays
Stubbs joined Revolut as chief risk officer in November 2021 with considerable experience under her belt overseeing risk in retail banking. Prior to joining Revolut, Stubbs had served in the same role at the Cambridge Building Society for eight years. She resigned from Revolut in August after just ten months on the job. This move was part of a slew of resignations last summer from execs in Revolut's compliance team, against a backdrop of the neobank's long wait for a UK banking licence and slaps on the wrist from regulators. Perhaps this was enough to put anyone off fintech: Stubbs has now moved back to the incumbent banking world, overseeing compliance at Barclays. 
Adriana Restrepo
Role swap? COO at Revolut Bank → Cofounder at Deblock
Restrepo started out as head of people at Revolut before sidestepping into her role as COO of its European banking operations in 2021. In this role, Restrepo launched ten Revolut bank branches across Europe, passporting the European banking licence it obtained from Lithuanian regulators in December 2021. Restrepo left Revolut in September to cofound a new crypto startup called Deblock, alongside the neobank's former head of crypto, Jean Myer. The startup is currently in stealth, but it's focusing on providing crypto-rich individuals with banking services and the ability to cash out in fiat. According to Pitchbook, it raised a seed funding round from Headline and Hoxton Ventures in October last year.

N26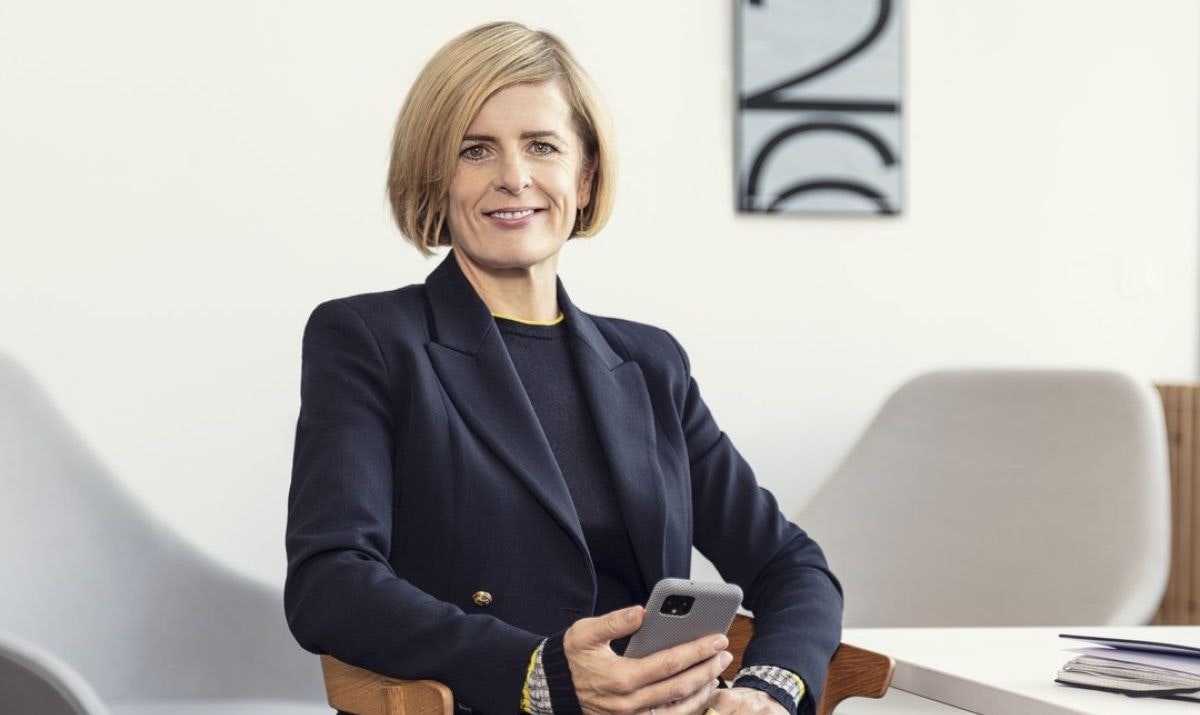 Adrienne Gormley
Role swap? COO at N26 → CEO at Setforth
Back in January last year, Sifted reported that Gormley was stepping down, the latest in a series of high-profile departures from the German unicorn in the past three years. Her departure left the company with no full-time women at the C-suite level. According to a statement released at the time, Gormley was leaving the neobank to "pursue other challenges", and now we have an inkling of what that represents. According to her LinkedIn, Gormely is now CEO at Setforth, a new startup that specialises in acquiring B2B software companies. The company website is not yet live and there's no publicly available funding information — but Sifted is watching this space. 
Jan Kemper
Role swap? COO and CFO at N26 → Various
Last month, Kemper let the cat out of the bag that he'd be leaving the German neobank after almost two years in its C-suite to focus on his "other ventures". A well-connected member of the German tech scene, Kemper has quite a few of these to be keeping busy with. According to his own LinkedIn post, they include non-executive director roles at companies including speedy delivery startup Flink and VC firm Hedosophia; cofounder roles at companies including Ryzon and greenAir GmbH; and a professorship at RWTH Aachen University in Germany.
Klarna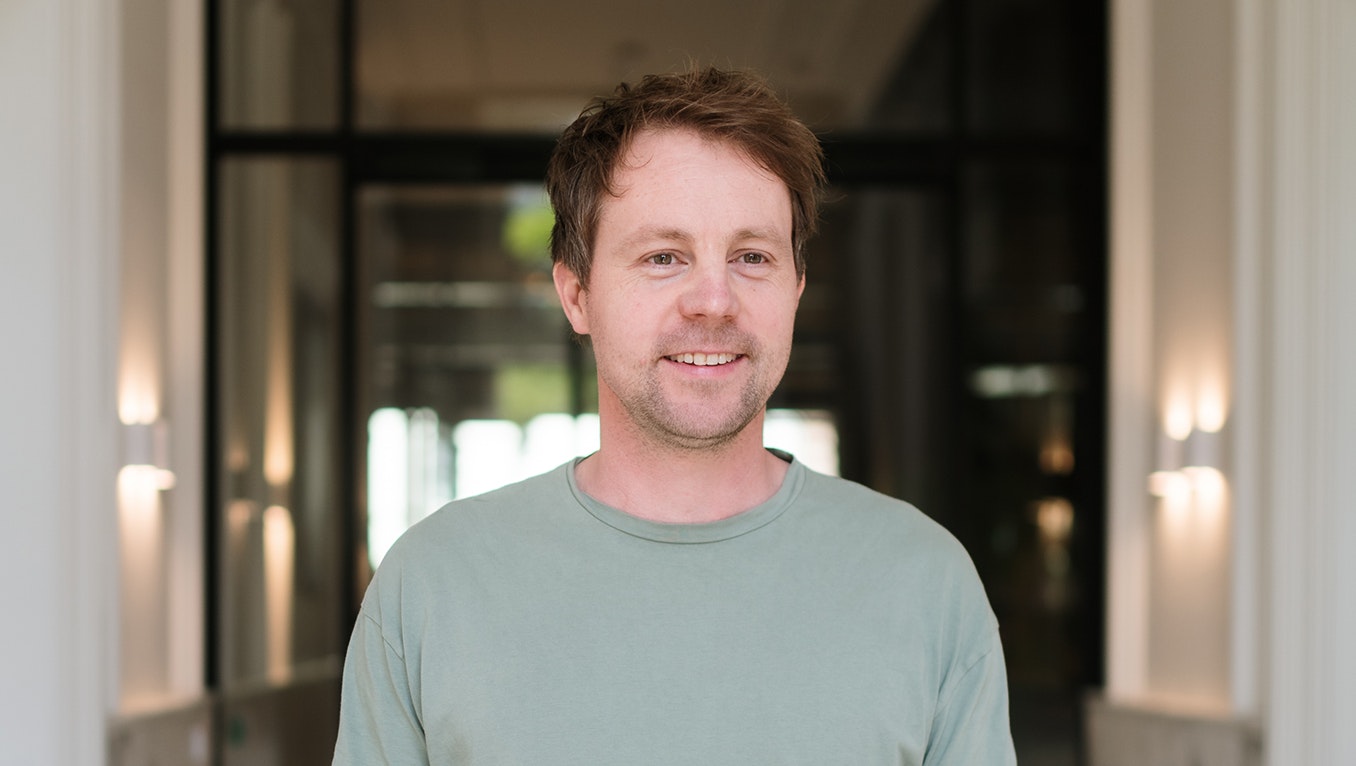 Koen Köppen 
Role swap? CTO at Klarna → CTO at Mollie 
After more than a decade at Europe's biggest buy now, pay later startup, working his way up the ranks from a senior solutions engineer to CTO by 2017, Köppen stepped into the equivalent role at Dutch payments giant Mollie last May. And last week, he was promoted to CEO to replace Shane Happach. During his time as CTO at Klarna, he oversaw its growth into the region's highest-valued fintech — and he's now been hired to bring this hypergrowth expertise to Mollie. Köppen has had a relationship with the payments company for a while, having sat on its supervisory board and audit and risk committee since January 2020.
Marcus Granström

Role swap? Senior director of engineering at Klarna → SVP product at Pleo 
Another veteran by European fintech standards, Granström spent seven years progressing in seniority through Klarna's engineering team, eventually leading 850 product and engineering employees at the fintech. Having headed up Klarna's SME-focused business, he's now taken all that product and engineering knowledge to corporate card fintech Pleo, where he's overseeing product.
Tom Burton 
Role swap? Head of public policy, UK and EU at Klarna → Director of public policy at GoCardless
Burton spent just over a year and a half overseeing Klarna's policy strategy, during which time regulators in the UK and EU began making moves to regulate the buy now, pay later industry. During this time, the fintech made its most significant policy change yet, announcing last June that it would begin reporting consumer data to credit ratings agencies — a move made in anticipation of upcoming regulatory requirements in the UK. Now, he's swapped buy now, pay later regulatory hurdles for open banking regulation, having made the move over to GoCardless in August, as the B2B payments fintech started ramping up its open banking strategy.
Checkout.com 
Nick Worswick
Role swap? Chief revenue officer at Checkout.com → Senior adviser at Oak HC/FT
After four years heading up sales and growth at WeWork from 2016 to 2020, witnessing its notorious failed IPO attempt in 2019, Worswick joined Checkout.com in February 2021 to oversee growth. According to a blog he wrote at the time, Worswick particularly focused on the payments giant's quest to grow its presence in North America, working with US-based enterprises. Now, he's made the move over to the venture side of the tech ecosystem, working as a senior adviser on growth to the Oak HC/FT VC firm's portfolio companies.
Monzo 
Mike Hudack 
Role swap? Chief product officer at Monzo → CEO at Avian Labs 
Hudack is what you can call a true European tech veteran. Having founded his own internet video company called Blip in New York in 2006, which he then sold to the Walt Disney Company, Hudack worked on product at Facebook in Silicon Valley from 2012 until 2016. He then hopped over the Atlantic to join Deliveroo in its early days, where he spent two and a half years in charge of product, engineering, design and growth as both its CTO and CPO. In May 2019, he began advising Monzo, and stepped up to the role as CPO in February 2020.
He left last February and has since launched another of his own ventures: Avian Labs, a payments startup which, according to his LinkedIn posts, he's cofounded with some other ex-Monzo operators. Not much else is known about the startup at this stage: according to job posts on its website, it's building its product on top of crypto rails. According to Hudack's LinkedIn, Avian has raised seed investment from Ribbit Capital, Slow Ventures and angel investors including the founders of Circle and Paxos.
And the rest …
Checkout.com
Riaz Bordie, SVP engineering at Checkout.com → CTO at Avant Arte
Olivia Broderick, General counsel and head of regulatory at Checkout.com → Chief legal officer at Bitpanda

Monzo 
Kathy Griffin, Director of compliance at Monzo → Chief risk officer at Target Group
Oscar Osvaldo Camacho, Head of liquidity and funding at Monzo → Head of treasury at Ahli United Bank
Matthew Fisher, Head of policy and ESG at Monzo → Head of policy at Watershed
Mollie
Marco dos Santos, CTO at Mollie → Advisory cofounder at ChatLicense
Feico Mol, VP of partnerships at Mollie → General manager EMEA at SafetyCulture
Blockchain.com
Lewis Tuff, Chief technology officer at Blockchain.com → CTO at Brevan Howard Digital
CJ Rinaldi, Chief compliance officer at Blockchain.com → CCO at "confidential" company
Charles McGarraug, Chief strategy officer at Blockchain.com → Chief investment officer at Altis Partners 
William Collins, Head of talent at Blockchain.com → Head of talent at NOAH
SumUp 
Steve Delpy, Head of SumUp payments → Chief banking officer at Paysafe
Jennifer Heinze, People development lead at SumUp → Head of people at Gigs
Trade Republic 
Mladen Pilipovic, Head of engineering at Trade Republic → Head of engineering at Einride
Akash Kedia, Head of growth product at Trade Republic → Product at CheQ
Sara Fee Kirschhausen, Chief marketing officer at Trade Republic → Career break
Mambu 
Diana Dinis, Product director, daily banking at Mambu → Director of fintech product at Remote
Kavin Trilli, Chief product officer at Mambu → Adviser at Quench
Amy O'Brien is Sifted fintech's reporter. She tweets from @Amy_EOBrien and writes our fintech newsletter — you can sign up here.