What if there was no such thing as "real"? What if food could be made from thin air? What if electronics could last forever? These are some of the questions being tackled by Europe's top tech innovators identified by our team here at Sifted, in association with the co-working space Second Home and their Breakthrough event this month.
This is not your ordinary innovator list. You may not have heard of these startups. They are under five years old and have raised less than €30m. But they are all, we think, the real deal in terms of innovation. If they succeed, people's lives will change. A true dent will be made in the universe. Take a peek into the future.
We also invited our select few below to recommend others that inspire them or that they think of as innovators, either in their specialist field or local ecosystem or just as globally-minded entrepreneurs looking to change the world, in hopes of adding richness and depth to the list.
What if there was no food waste?
Elsa Bernadotte, Karma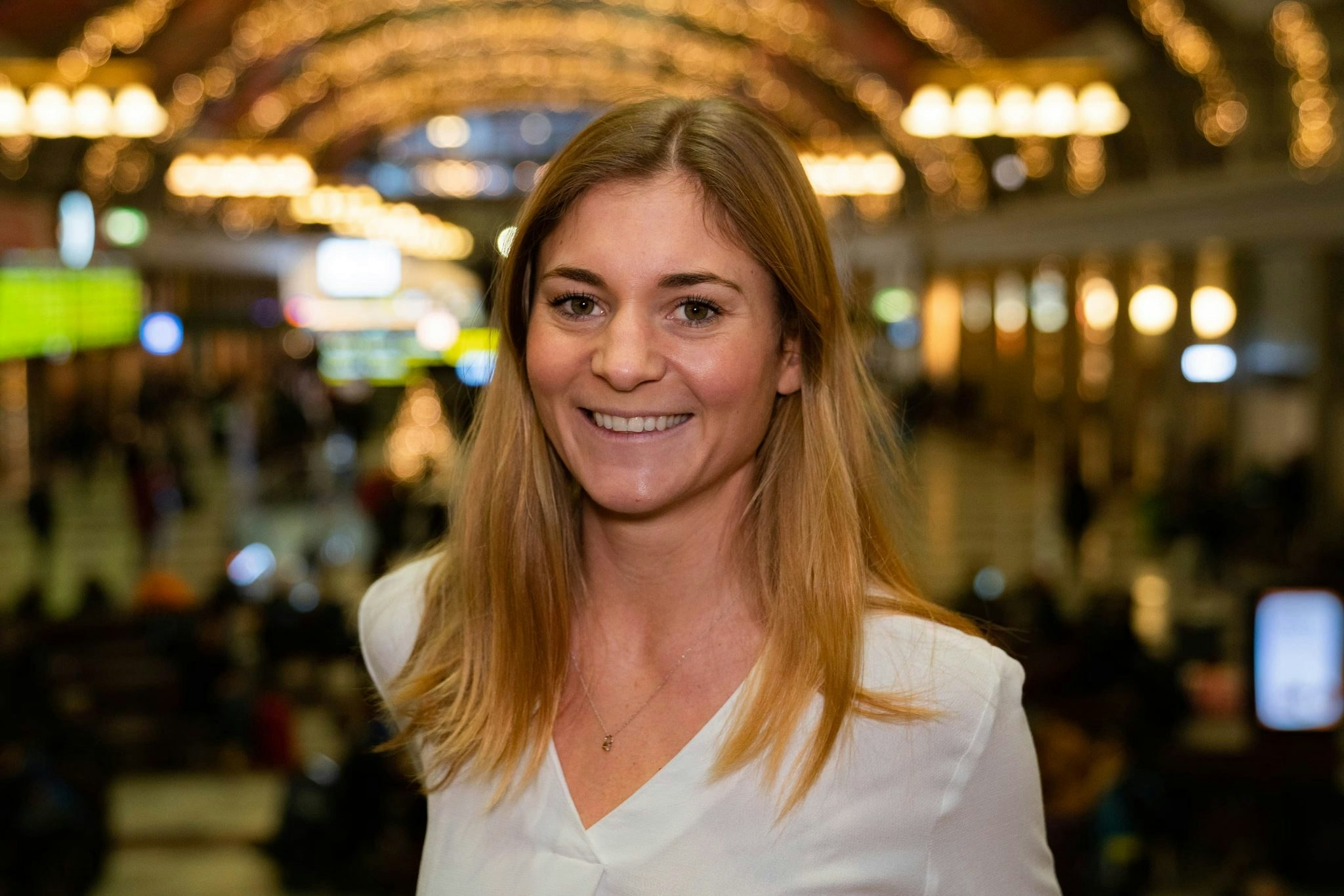 What if food sprung from thin air?
Pasi Vainikka, Solar Foods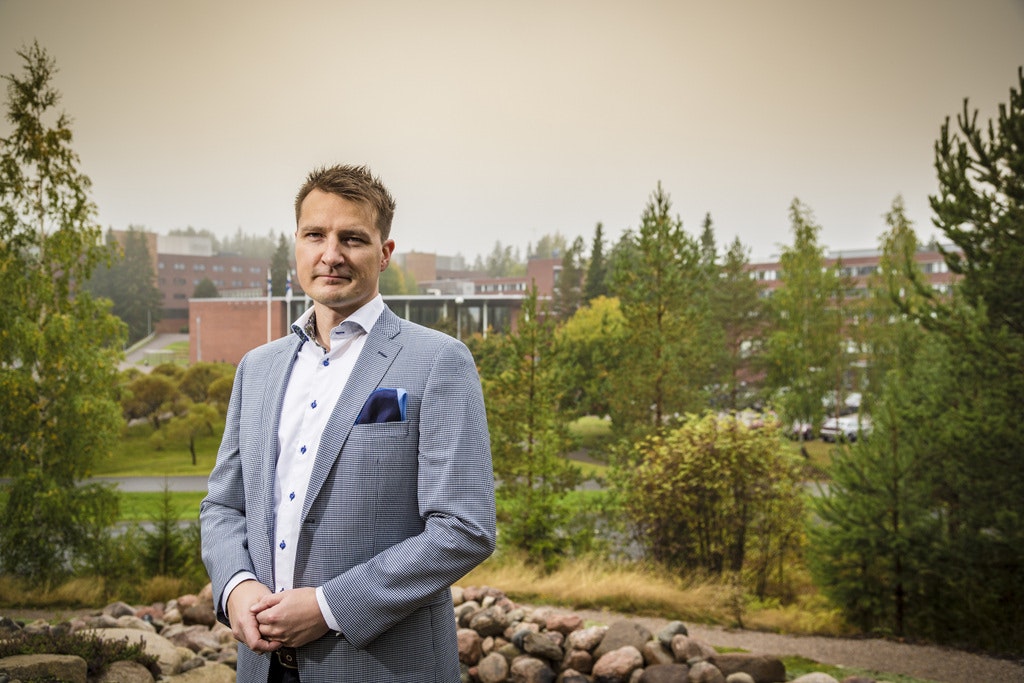 Finnish tech startup Solar Foods is producing food made largely out of water, electricity and air. Solar Foods uses electricity to split water cells to produce hydrogen. It then adds carbon dioxide and nutrients such as potassium, sodium, and phosphorus, and feeds this into microbes derived from the soil to produce food. The process results in cells that are 50% protein, with the rest carbohydrate and fat. The idea, while still being trialled, is that it will create a food source that is not dependent on weather, irrigation or soil. The company, founded by Juha-Pekka Pitkänen and Pasi Vainikka has teamed up with the European Space Agency to develop a system for producing proteins for space flights to Mars. This could be the future of food.
Key facts: From Finland. Founded in 2017. Total funding €2m.
What if you could eat your spoon?
Tiphaine Guerout, Koovee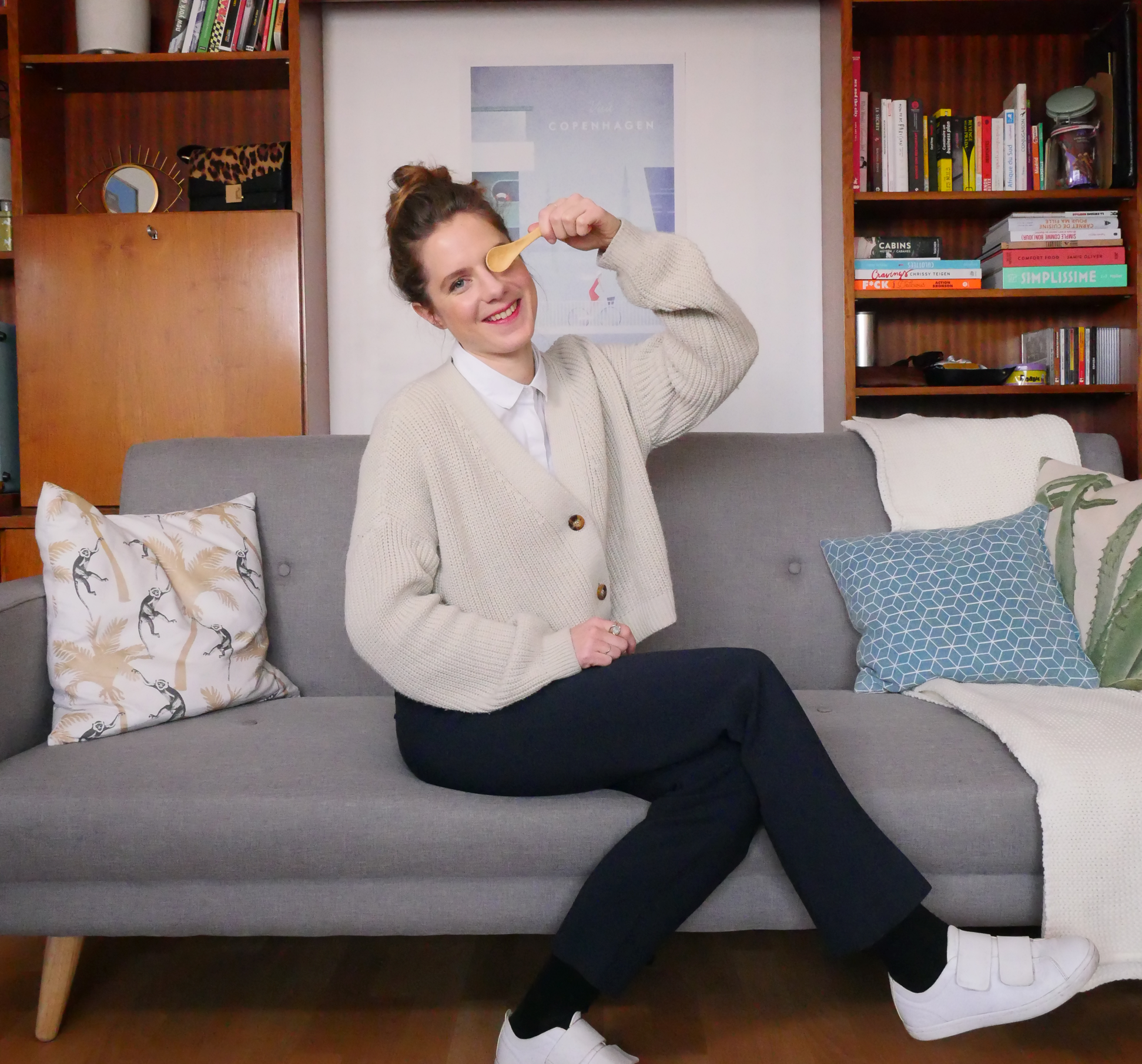 You're having a picnic and using a plastic spoon. Then you tidy up and throw it away. No big deal. Well sure, but there are six million tonnes of single-use plastic which are thrown out every year, which is wreaking havoc on our oceans. So here is a startup which is reinventing the disposable spoon, selling edible cutlery (made from wheat and tastes like a cracker) to reduce waste plastics. It's also, potentially, a hugely profitable space. Not only are consumers turning against plastics, but there is a ban on plastic cutlery across the EU set to come into force in 2020. 
Key facts: From France. Founded in 2017.
What if your app was a contraceptive?
Elina Berglund, Natural Cycles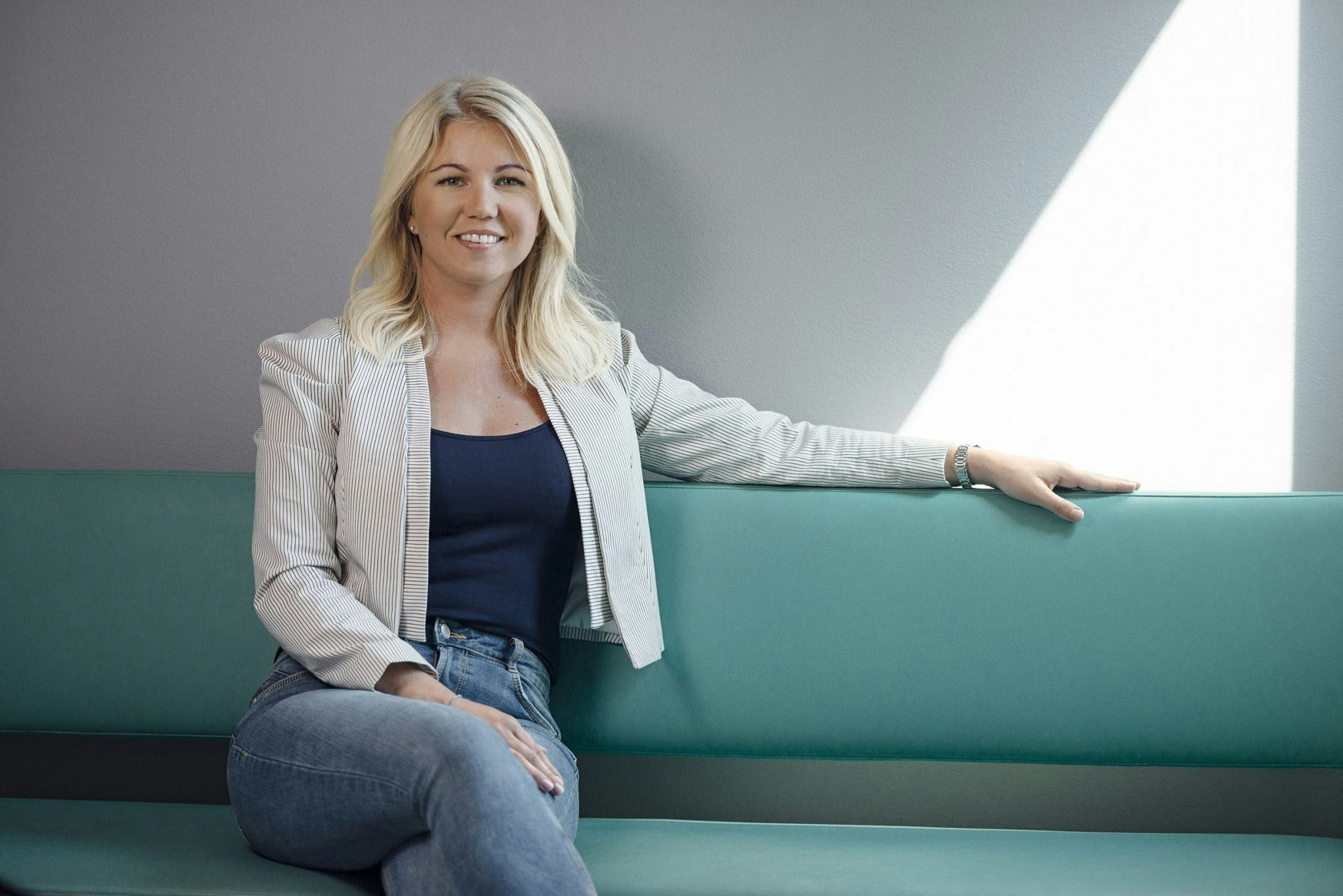 Despite the excitement around period tracking apps, Natural Cycles is still the only mobile application cleared for marketing as a certified contraceptive in Europe and the US. The app helps women track body temperature to predict when they are the most fertile and when they are not, aiming for a tech alternative to the contraceptive pill and other birth control methods. Founded in Sweden, it has had some serious problems convincing the world that it should be a trusted contraceptive, but it now boasts 800,000 users (as of June 2018). It was founded by Elina Berglund Scherwitzl and Raoul Scherwitzl.
Key facts: From Sweden. Launched in 2014. Has raised $37.5m.
What if amputees could be superheroes?
Samantha Payne, Open Bionics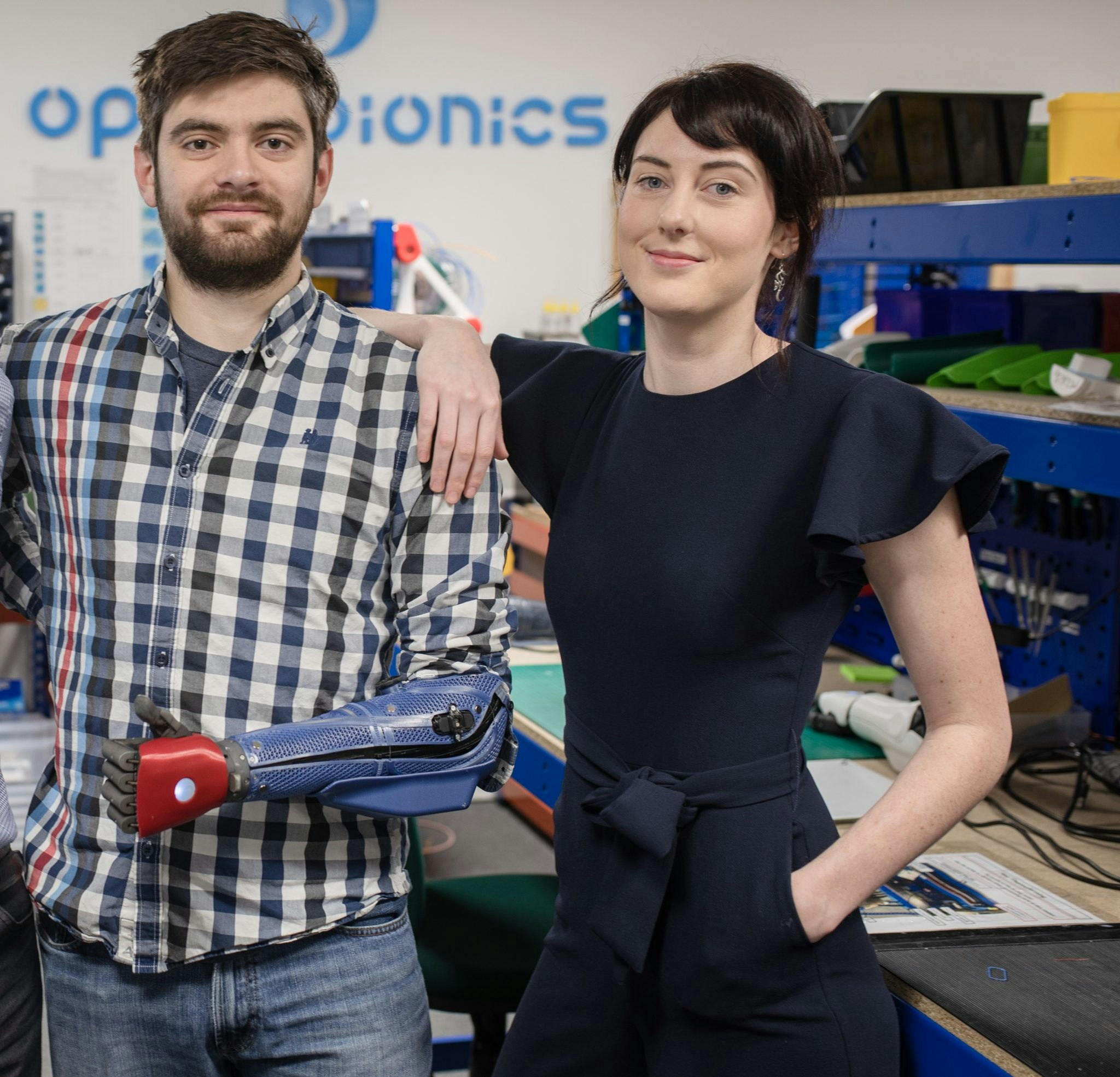 Open Bionics makes lightweight, 3D-printed arms and has gained attention for making superhero-themed prostheses based on Star Wars, Disney and Marvel characters. The arms, which are operated through a series of small controls in the socket, are the only ones affordable enough to be covered by the UK's National Health Service. Its big innovation is bringing super-hero technology to ordinary people. Special sensors within the arm detect muscle movements, meaning users can precisely control their bionic hand. Plus, they look incredibly cool. The company was co-founded by Samantha Payne and robotics engineer Joel Gibbard.
Key facts: From Bristol. Founded in 2014. Total funding $8.8m.
What if trucks drove themselves?
Robert Falck, Einride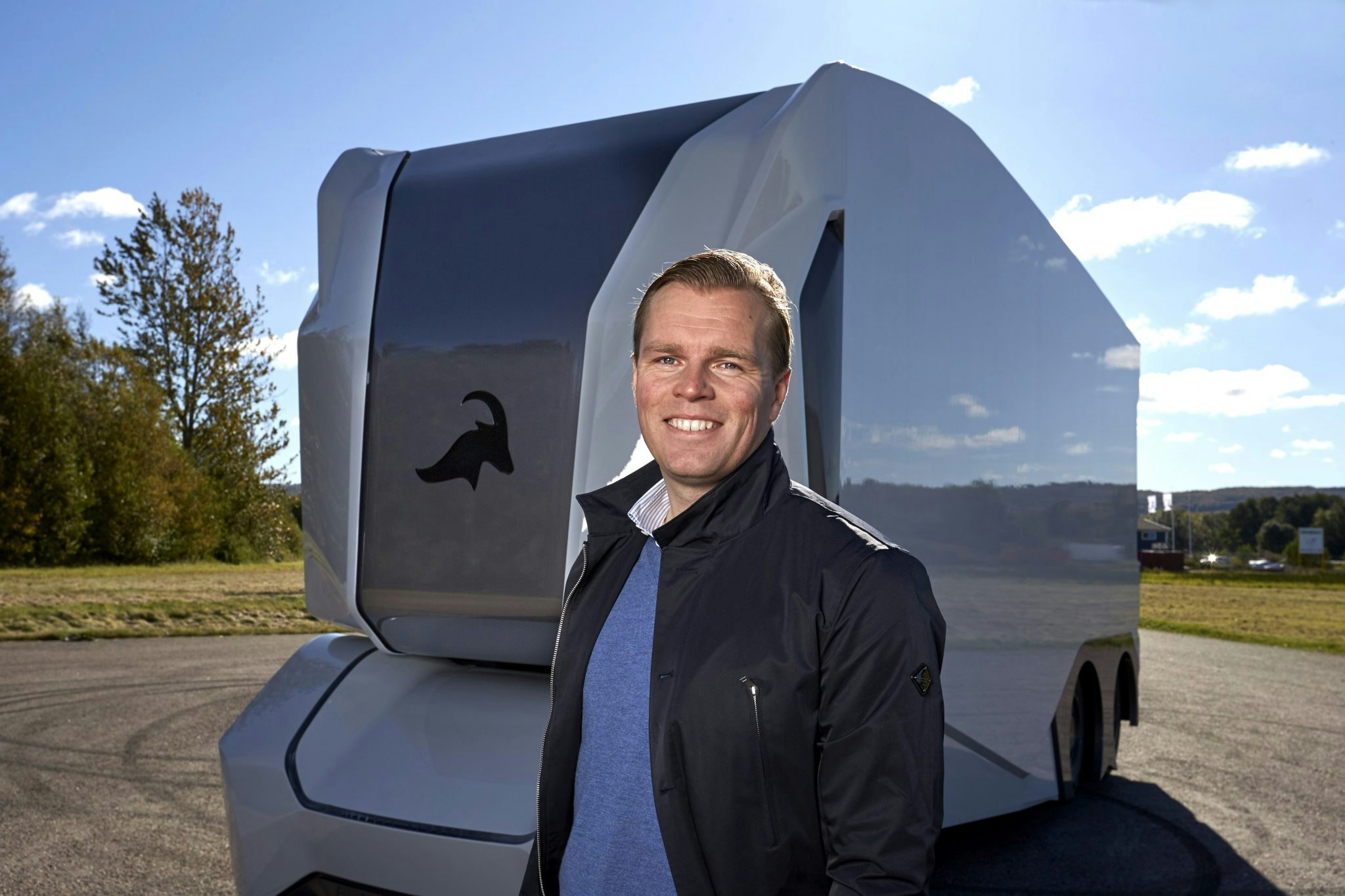 Earlier this year Einride made history when it began freight deliveries on a public road in Sweden using driverless electric trucks. Einride's T-Pod truck, resembling a kind of strange space-helmet, is 26 tonnes when full and does not have a driver cabin. Its road freight operating costs are around 60% lower than a diesel truck with a driver, says Einride. The company is a true pioneer in the world of autonomous trucking and says it plans to have 200 vehicles in operation by the end of 2020. It was founded by Filip Lilja, Linnéa Kornehed and Robert Falck.
Key facts: From Sweden. Founded in 2016. Has raised $9.1m
What if AI could make drugs?
Noor Shaker, GTN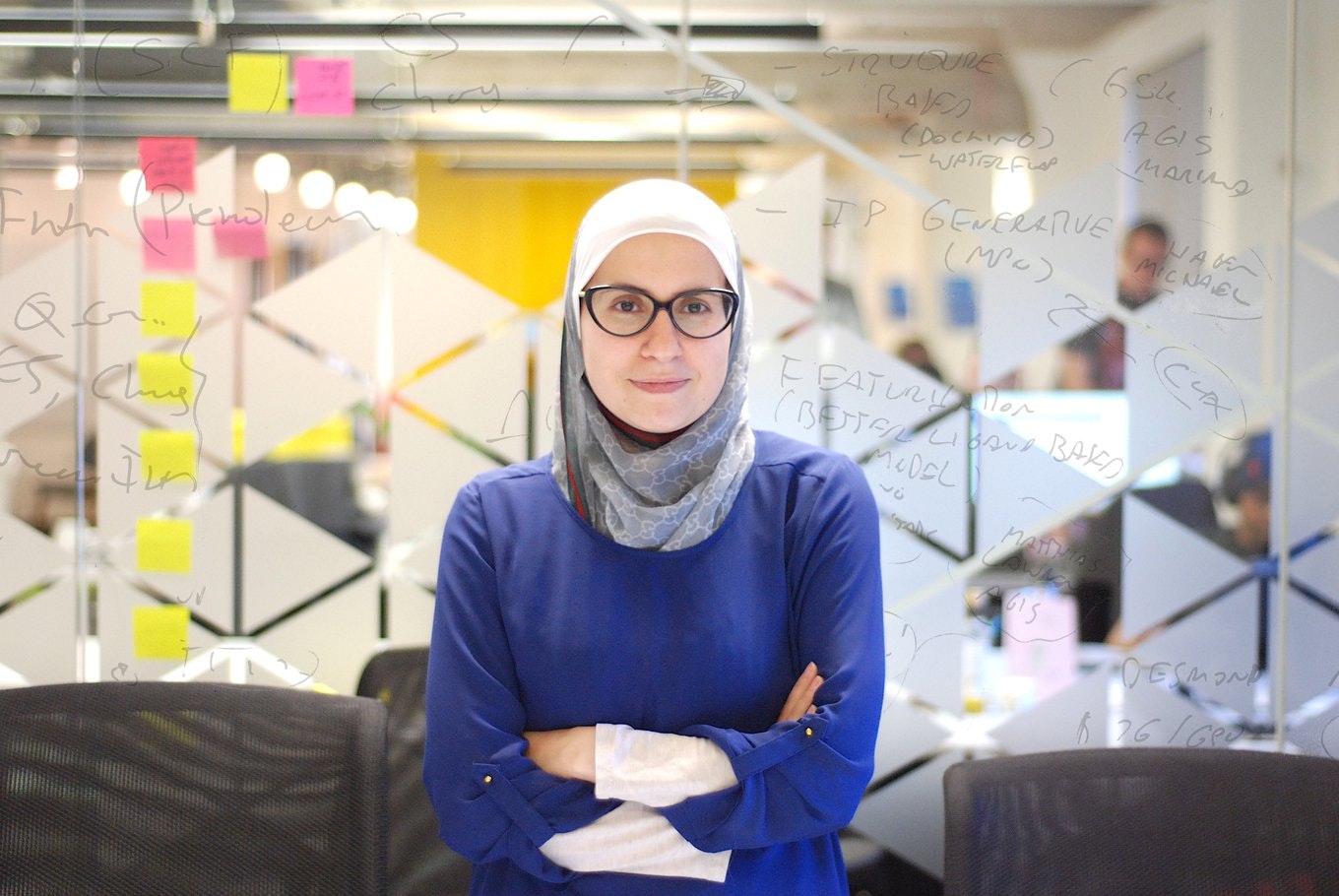 Designing a new drug takes an average of 15 years and costs around £2bn to bring to market. Noor Shaker and theoretical physicist Vid Stojevic have a plan to cut these numbers in half, developing computer models capable of discovering new drugs exponentially faster than humans using quantum physics and machine learning. Shaker was a computer science student at Damascus University who left Syria in 2008 to take a series of academic posts in Belgium and Denmark. She eventually joined the company-builder Entrepreneur First in London and has won millions in venture capital funding for GTN.
Key facts: From the UK. Founded in 2017. Has raised $2.1m
What if you could touch sound?
Daniel Büttner, Lofelt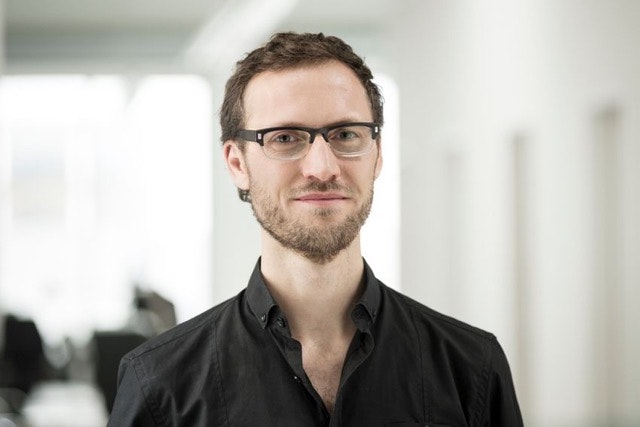 Lofelt is a pioneering German startup in the world of haptics, which is using the physics of sound waves to give us a new way to interact with machines. A basic form of haptics has been in the tech industry for more than 30 years, ever since Motorola pagers first started vibrating in pockets to alert their owners. But the company is trying to take haptics to a new dimension, by borrowing from audio technologies to create much more realistic tactile experiences — being able to simulate the feeling of textures like grass, snow or wood. Coming soon: healing Parkinson symptoms through haptics.
Key facts: Germany. Founded in 2014. Has raised $6.7m
What if you could be cured?
Maya Zlatanova, FindMeCure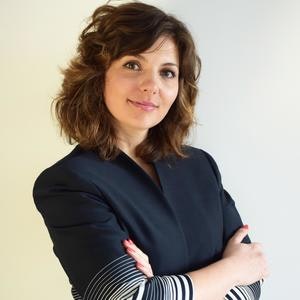 For those with untreatable illnesses, an experimental medical trial is a potential lifeline. But finding one is hard, often requiring connections, knowledge and research. That is why Maya Zlatanova and her co-founders Miroslav Valchev and Ivaylo Yosifov set about creating the so-called "Google for clinical trials", a platform to help people find trials. It's also potentially a boon for the pharmaceutical industry, which spends billions every year on finding patients. Already more than 2,000 people have applied and been matched to clinical trials via FindMeCure. And clients include Novartis, IQVIA and Syneos Health.
Key facts: From Bulgaria. Founded in 2015. Has raised $420k.
What if nothing online was "real"?
Victor Riparbelli, Synthesia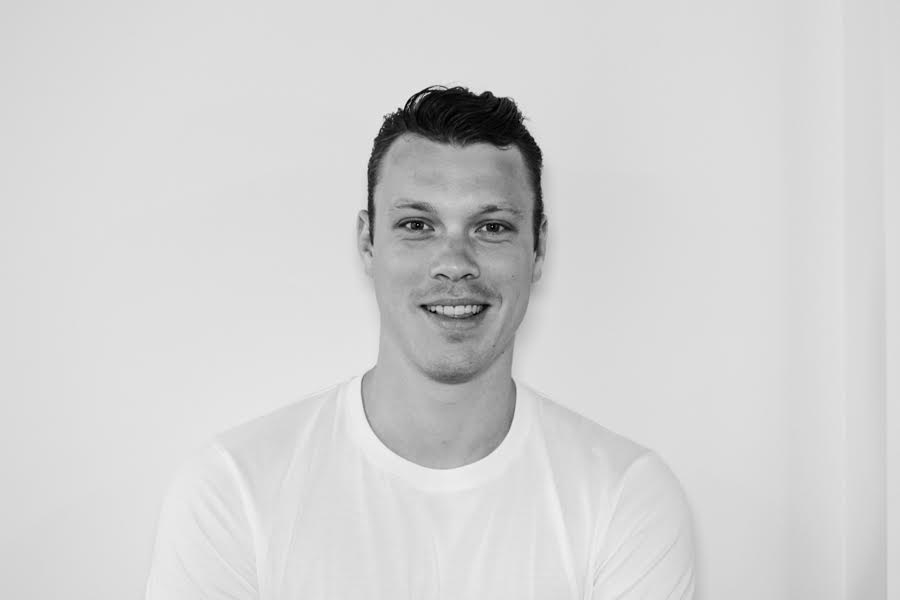 This controversial startup is developing deepfakes: photorealistic computer-generated humans. Synthesia is the company behind a recent video of David Beckham where the soccer player appears to be speaking with different voices. It's creepy, but this may be the future of the internet. Riparbelli says that we are just a few years away from having computer-generated versions of actors that are so good, they're indistinguishable from real humans. The company was founded by Victor Riparbelli , Matthias Niessner, Lourdes Agapito and Steffen Tjerrild.
Key facts: From the UK. Founded in 2017. Has raised $4.1m
What if your smartwatch worked forever?
Omar Link and Simon van der Jagt, Nowi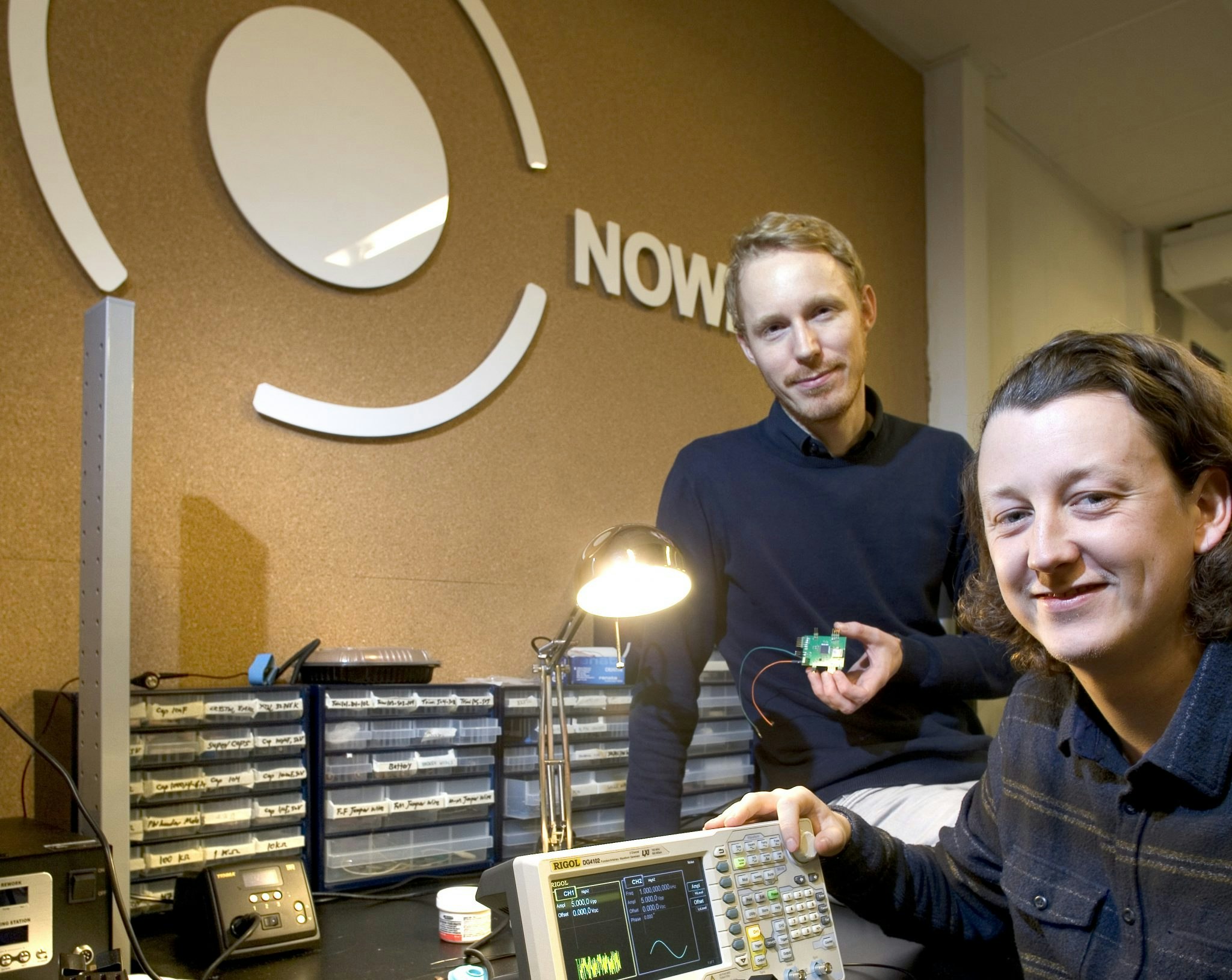 There will soon be 30bn connected devices around the world, from smartwatches to traffic sensors. All of them will need power. Nowi has created a small chip which continuously brings energy to a device in lieu of wires or batteries, by using the power that is already available nearby - for example, light, heat, movement or even radio waves. This should enable the creation of products that are either completely batteryless or hybrid battery devices with an extended lifetime. In short, it is set to power the next generation of connected cities and consumer wearables.
Key facts: From Delft, the Netherlands. Founded in 2015. Has raised €2.5m in seed funding.
What if farming was perfect?
Matija Zulj, Agrivi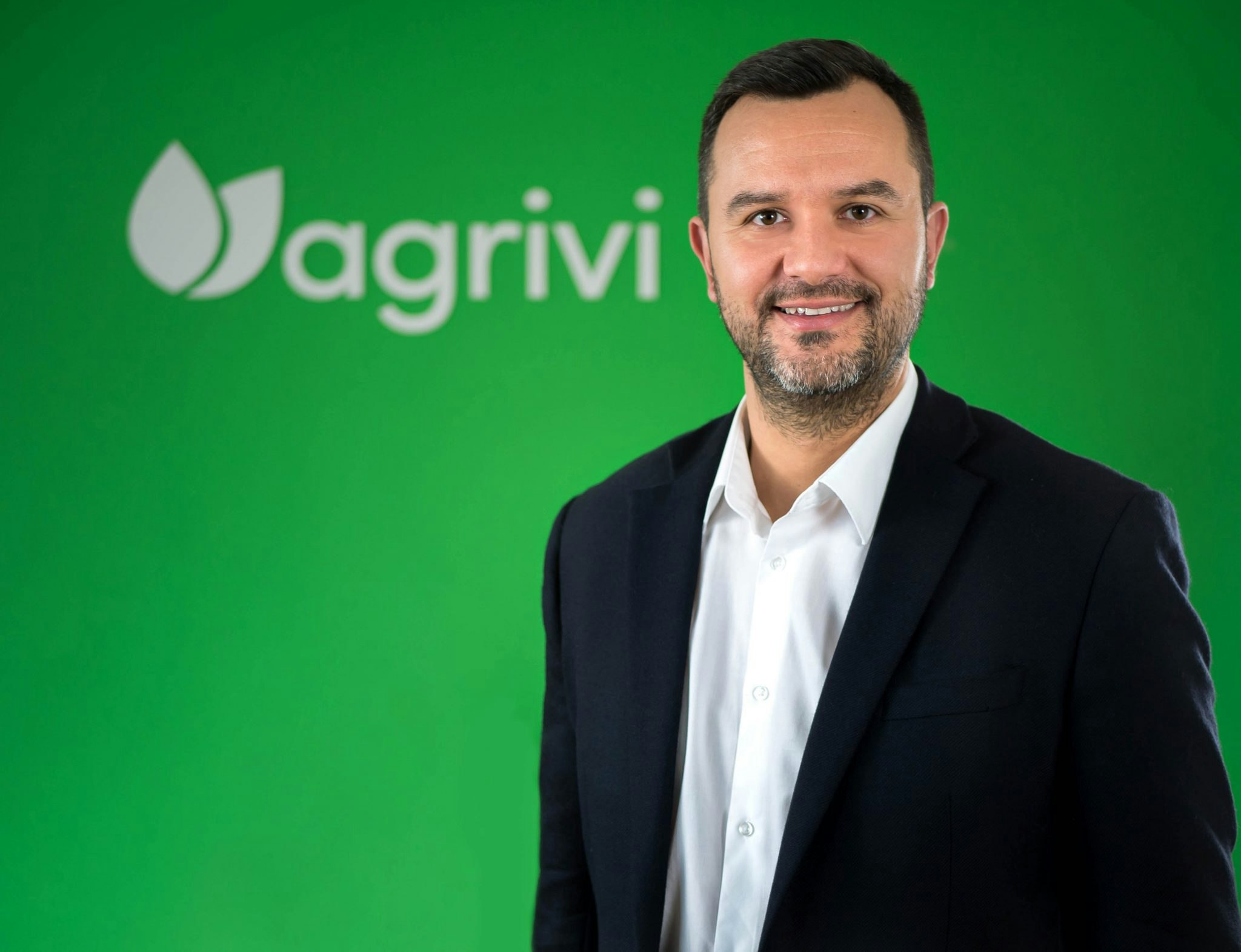 Agrivi makes farm management software. Sure, it may not sound very exciting but the company is trying to solve a huge problem in the farming industry, which is that best practices in farming are difficult to access all over the world and there is little in the way of affordable software on the market to help farmers make data-driven decisions. The company has more than 30,000 clients in 150 countries worldwide. Farmers from Brazil to Serbia are using the product to improve yields.
Key facts: From Croatia. Founded in 2013. Has raised $1.4m
What if all refugees could teach?
Mursal Hedayat, Chatterbox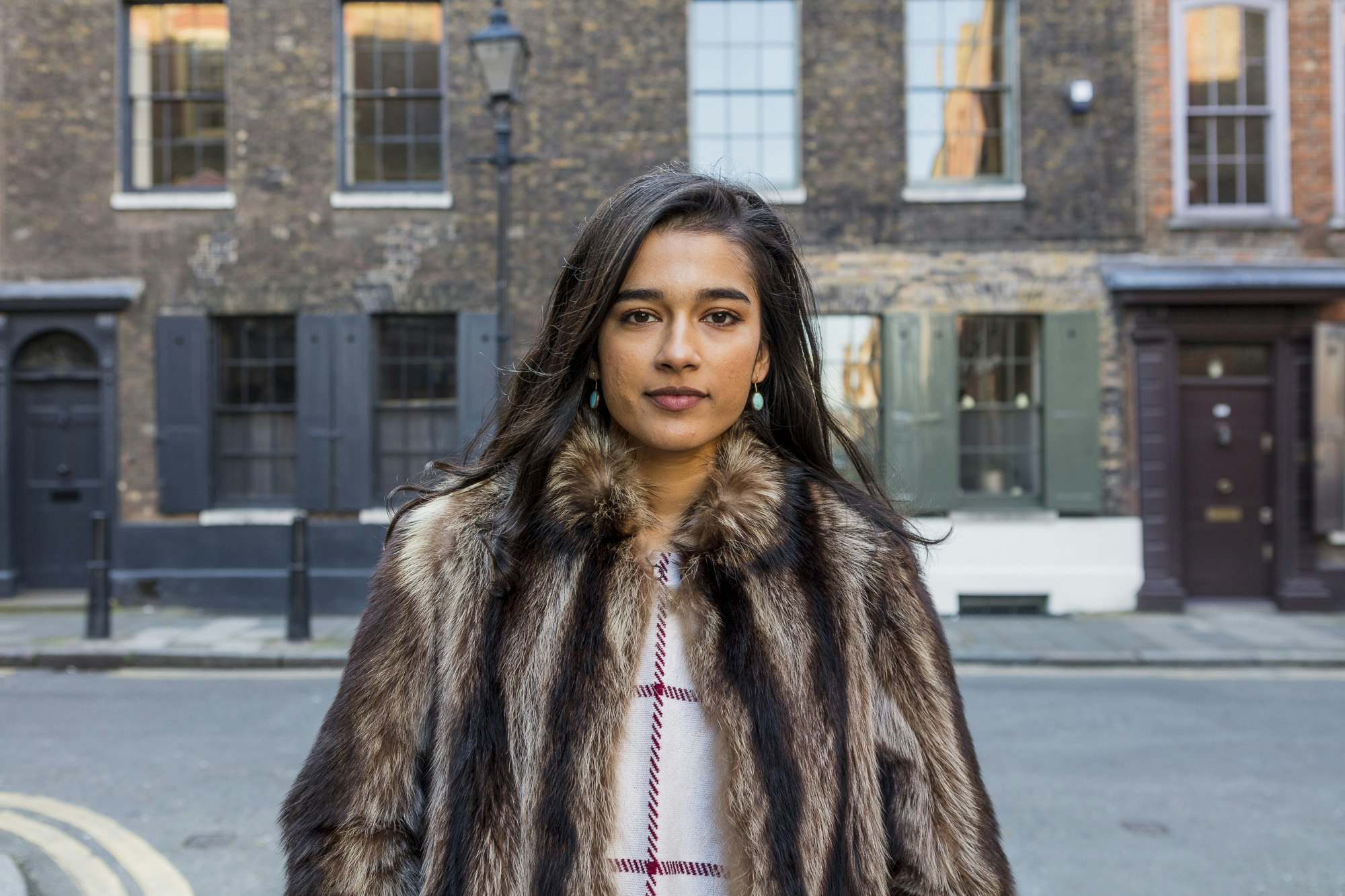 Kabul-born Mursal Hedayat knows first hand the struggles of being a refugee, and how hard it can be to get work. So with co-founder Guillemette Dejean she launched Chatterbox, a startup which trains refugees to teach their native languages and then as a second step employs them on their online language courses for individuals who want to learn. It's innovative because it's a potential model for how tech can help integrate migrant populations across Europe. "I started Chatterbox because I was a bit fed up with the misperception of refugees as a threat or a burden," said Hedayat in a recent interview. "I was a refugee, and so was my family of doctors, lawyers, and engineers from Afghanistan. Like many other talented members of our community, she faced significant challenges finding work that made use of her ample talent."
Key facts: From London. Founded in 2016. Has raised £68k.
What if gig workers could get mortgages?
Sho Sugihara, Portify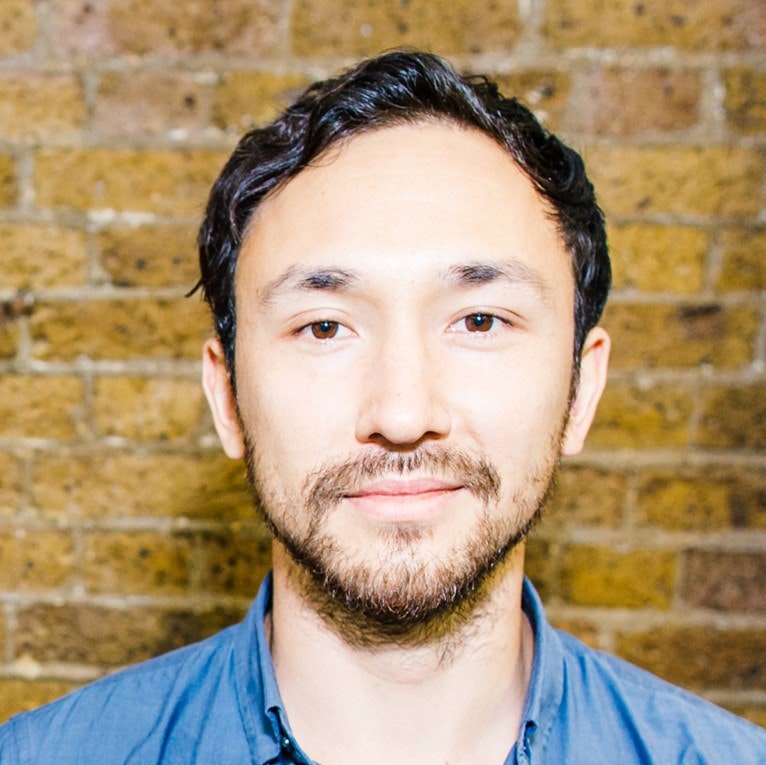 Around 162m people across the EU now work in the gig economy. Independent workers, freelancers, contingent workers, whatever you want to call them, are one of the fastest growing segments of the economy. Most make under £10,000 a year, although some highly paid professionals may pull in considerably more. But all independent workers share one problem: they are incredibly poorly served by the current financial system. Portify has the idea of providing financial services specifically for gig sector workers. It is one of a few new startups offering services specifically tailored for this growing segment of the population, but is one we particularly respect and have been following.
Key Facts: From the UK. Founded in 2017. Has raised £1.3m
What if fashion retailers had no excess stock?
Milan Daniels and Max Klijnstra, Otrium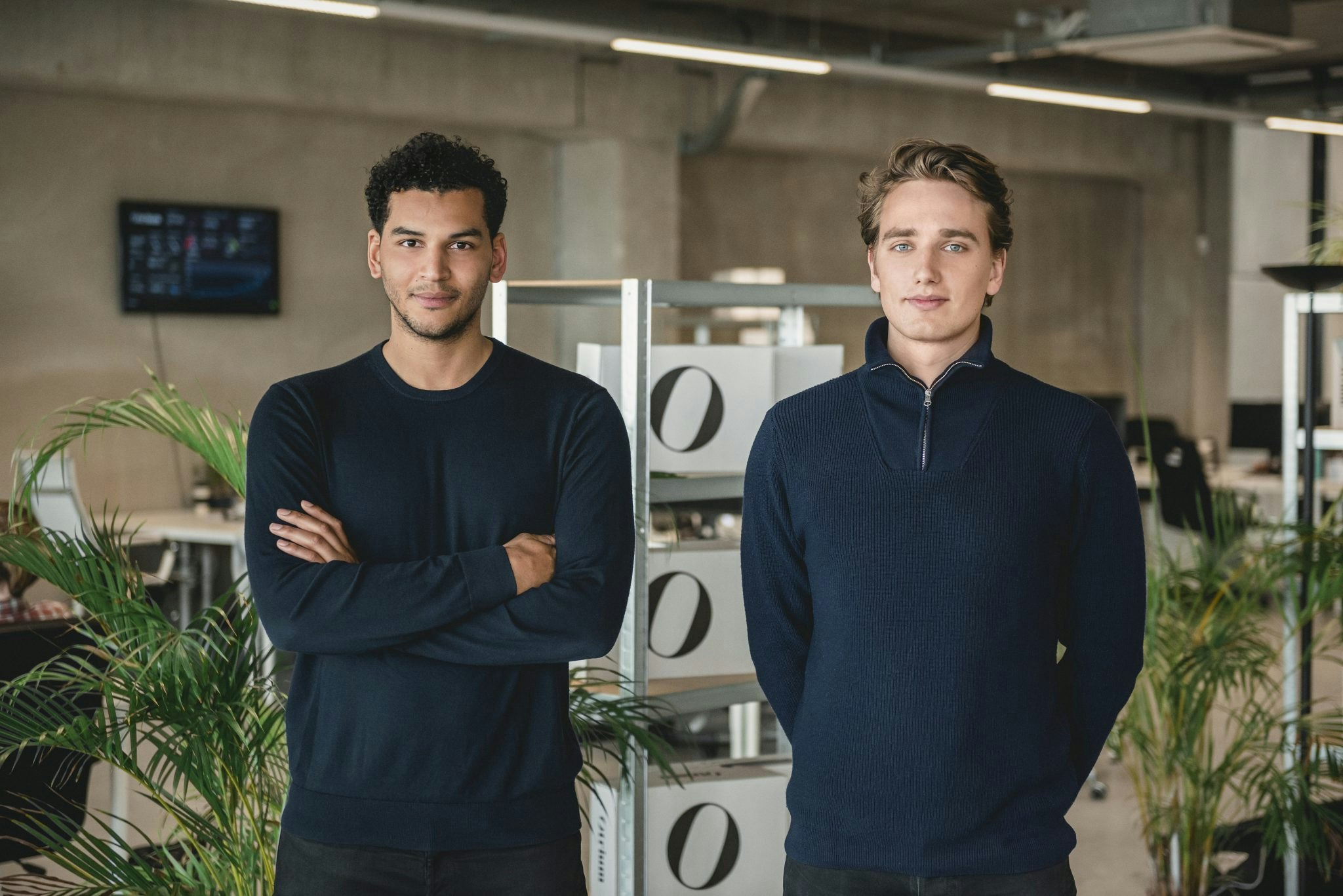 Excess stock is a problem for fashion retailers. They have to sell it at the end of the season on sale or through outlet stores or flash sales companies such as Vente Privee — usually for a severely knocked down price. Getting rid of unsold fashion stock is a €30bn market in Europe. Otrium is offering brands higher prices and more control over their stock, trying to replicate the outlet store online. The startup now has 600,000 registered users and says revenues are growing 400% a year.
Key facts: From Holland. Founded in 2016. Has raised €8.6m.
What if humans worked together on maths?
Chandini Jain, Auquan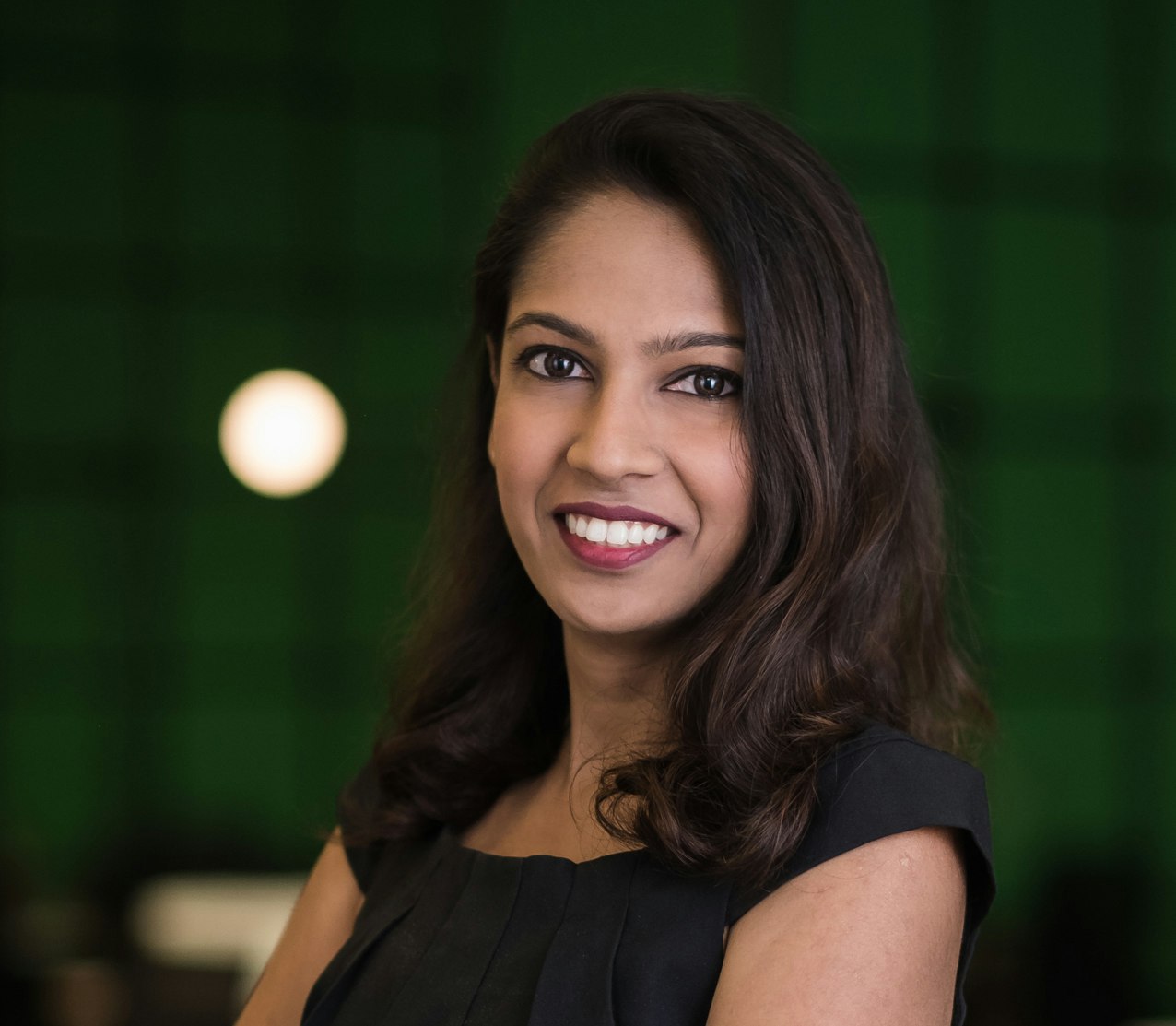 Auquan has built a community of 10,000 data scientists who solve puzzles for fun (and to compete with each other). But these puzzles, when put together, solve complex mathematical questions which help traders on the financial markets make better decisions. Making more money for traders may not seem like a world-changing innovation, but what's amazing is that humans working together can do the job that many big funds employ powerful machines to do. Humans, if they work together, maybe are not so obsolete after all.
Key facts: From the United Kingdom. Founded in 2018. Has raised $1.1m.
What if there were no stolen identities?
Kari Thor Runarsson, Authenteq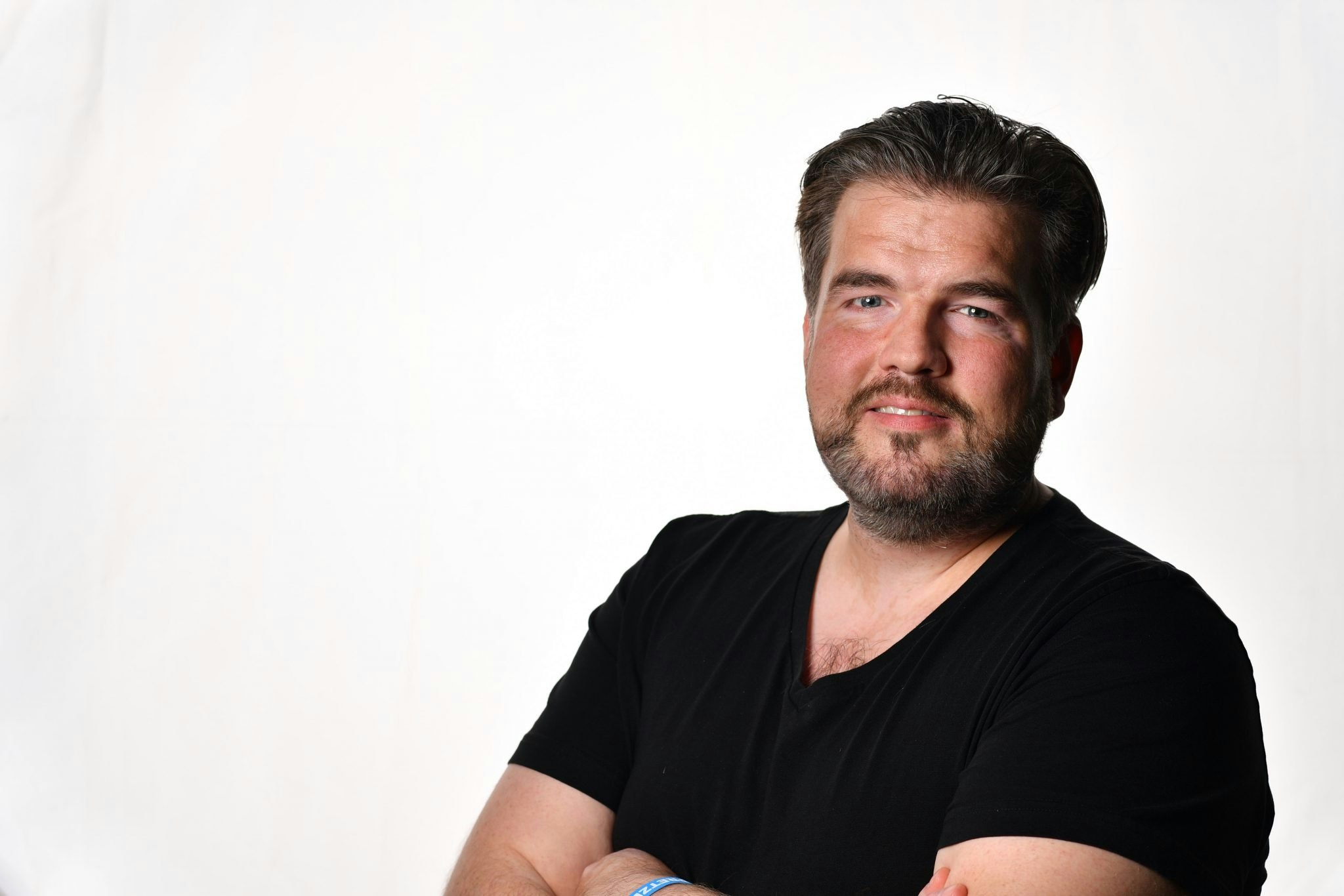 Tougher regulation is pushing companies in the financial services industry as well as online marketplaces to have tougher standards for verifying identities. As a result, the market for mobile identity verification is currently estimated at $10bn and is expected to double in the next four to five years, according to consulting firm McKinsey. Enter Icelandic startup Authenteq, which is making a bid to be the best in the business touting a 60-second identity verification process with users able to create their own ID stored and encrypted on a blockchain.
Key facts: From Iceland. Founded in 2015. Has raised $7m
What if you could talk to your car?
Holger G. Weiss, German Autolabs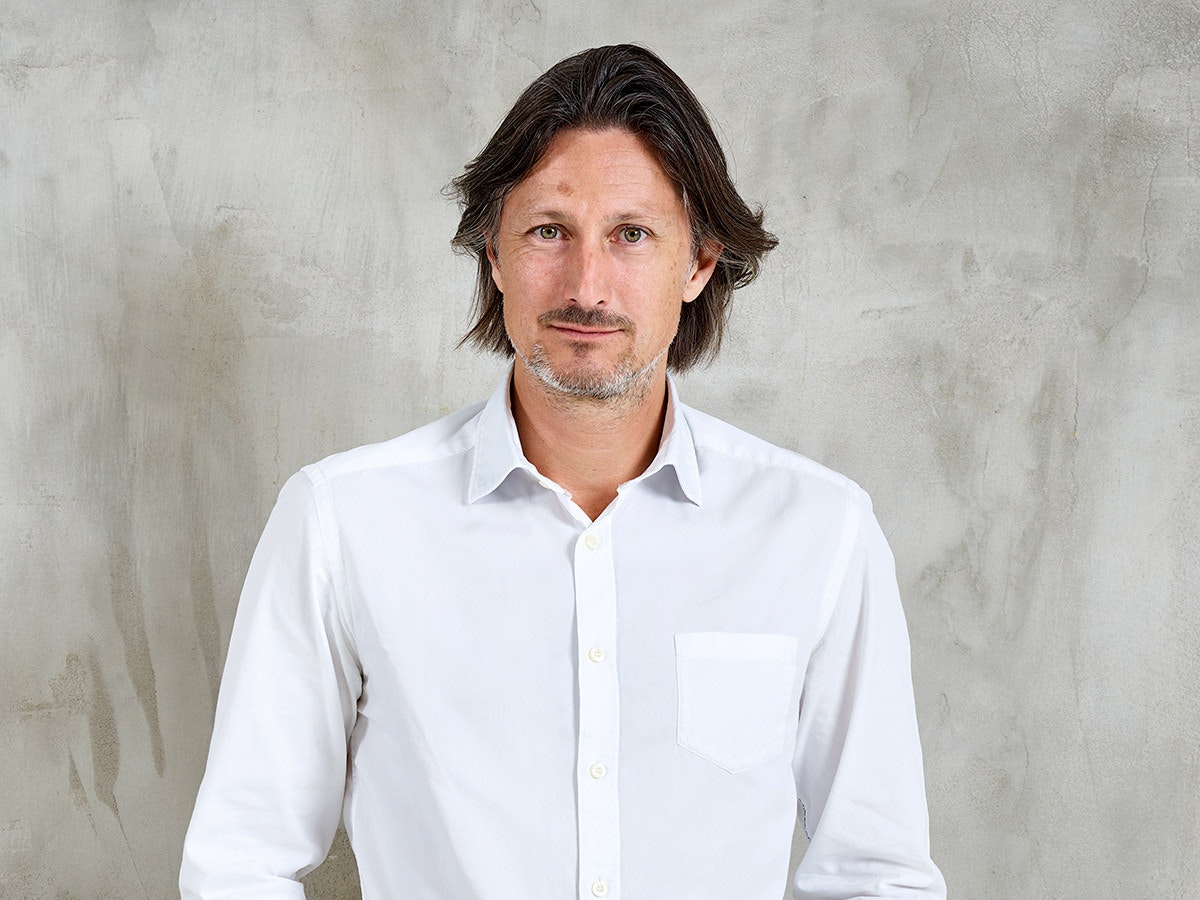 Chris seems like a nice guy. While you drive, he will send text messages for you, help with navigation, make calls and play music from your smartphone. Really helpful. Chris is also a robot, of course, designed with an artificial intelligence to assist drivers and is a way of making even old cars seem hyper-connected. Chris, which was launched in the European market last year, already has more connected and voice AI enabled devices driving in cars on the streets today that any company in the world.
Key facts: from Germany. Founded in 2016. Has raised €9m.
What if there was facial ID for cows?
David Hunt, founder of Cainthus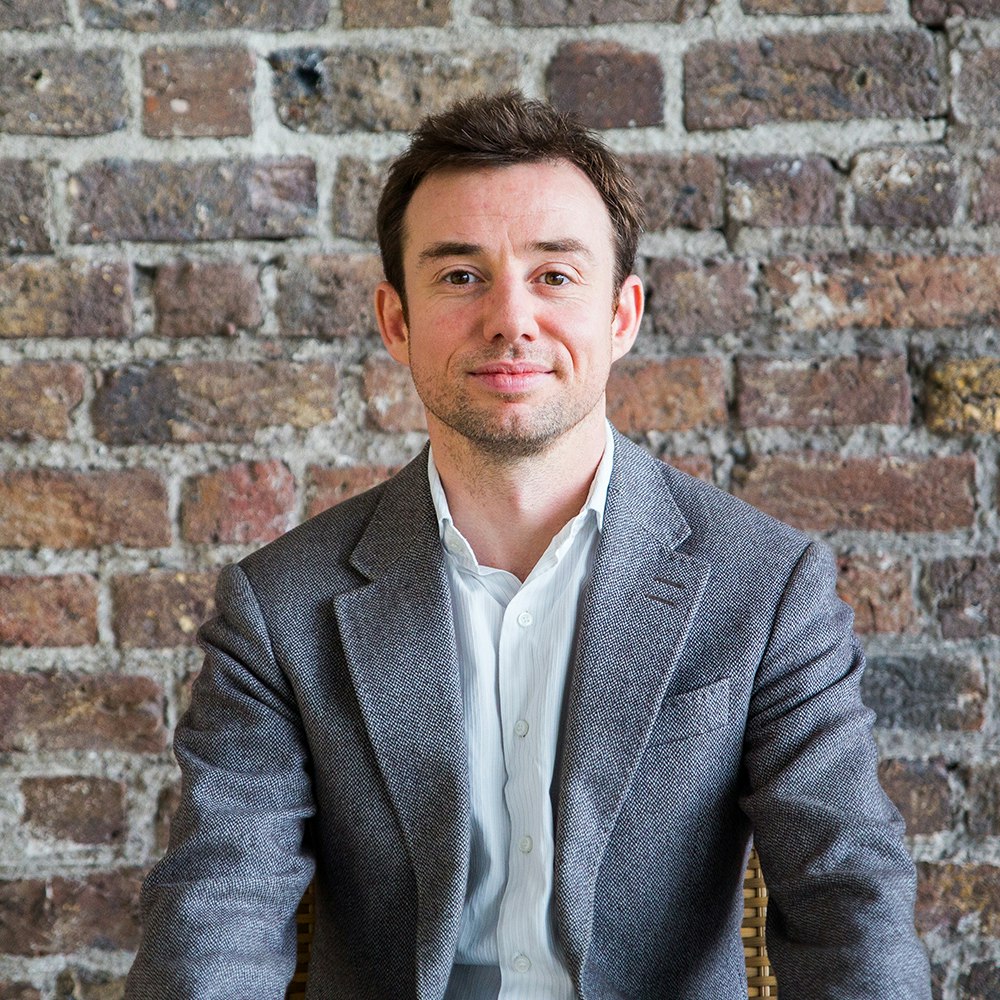 Cainthus wants to bring more measurability to the $5tn global farming industry. The company is starting with pioneering technology on facial ID for cows, which means that it can identify each individual cow in the herd by its facial features and the pattern of its pelt. But the ultimately Cainthus is planning an array of tech to radically shift the way that farmers monitor livestock, resulting in big savings on labour costs and also on feed.
Key facts: From Ireland. Founded in 2015. Has raised an undisclosed amount from Cargill.
What if AI sold you sunglasses?
Roland Memisevic, Twenty Billion Neurons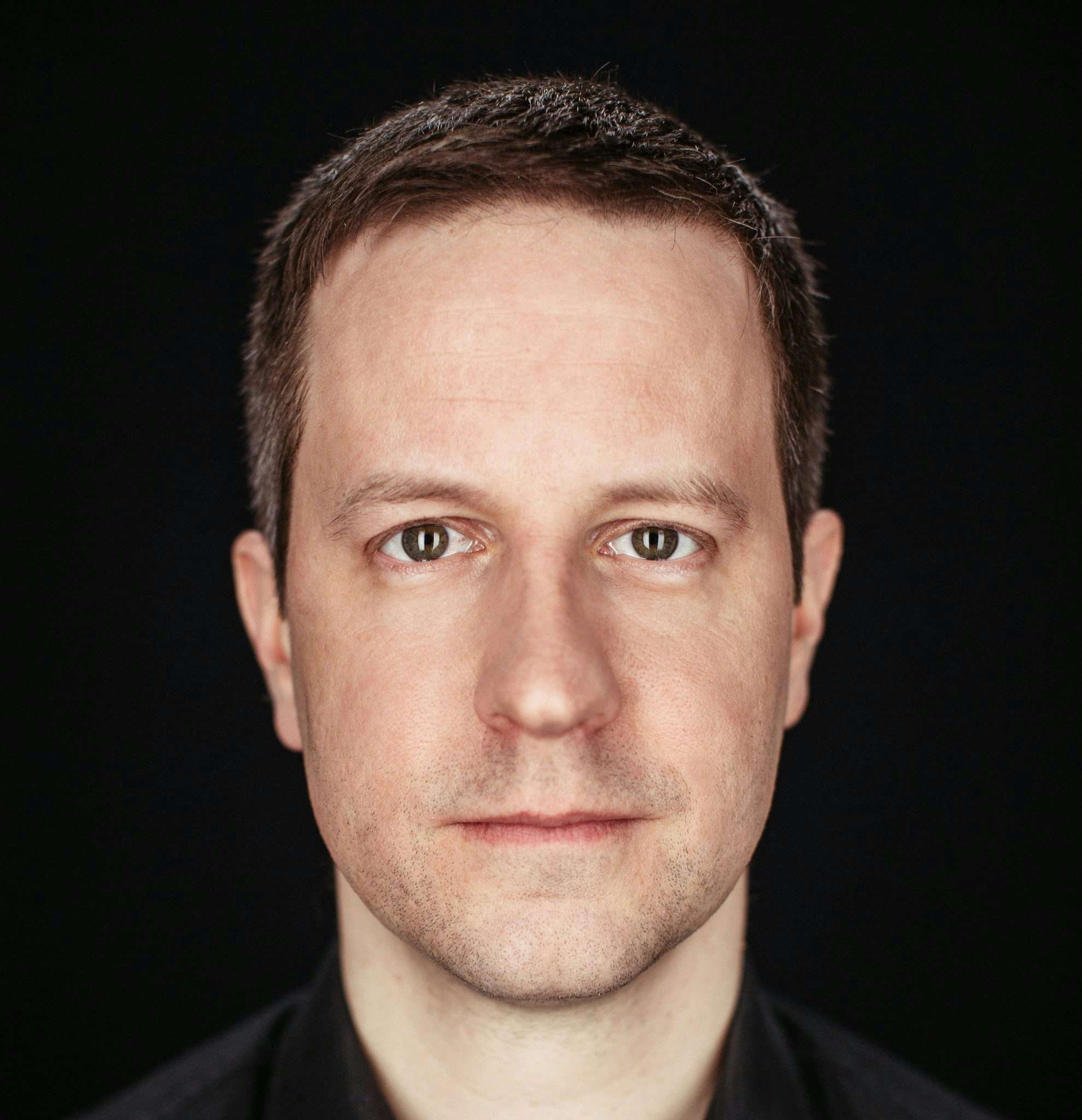 Twenty Billion Neurons can see the future of retail - and it's an artificial intelligence called Millie who wants to sell you sunglasses or a new shirt. The company builds artificial intelligence solutions that can see, understand, and interact with you in real time and sees a big commercial application for the retail market, where shops are desperate to find new innovative ways to boost sales in the face of growing competition from online retailers.
Key facts: From Berlin/Toronto. Founded 2015. Has raised $12.5m.
What if any car could drive itself?
Paul Newman, Oxbotica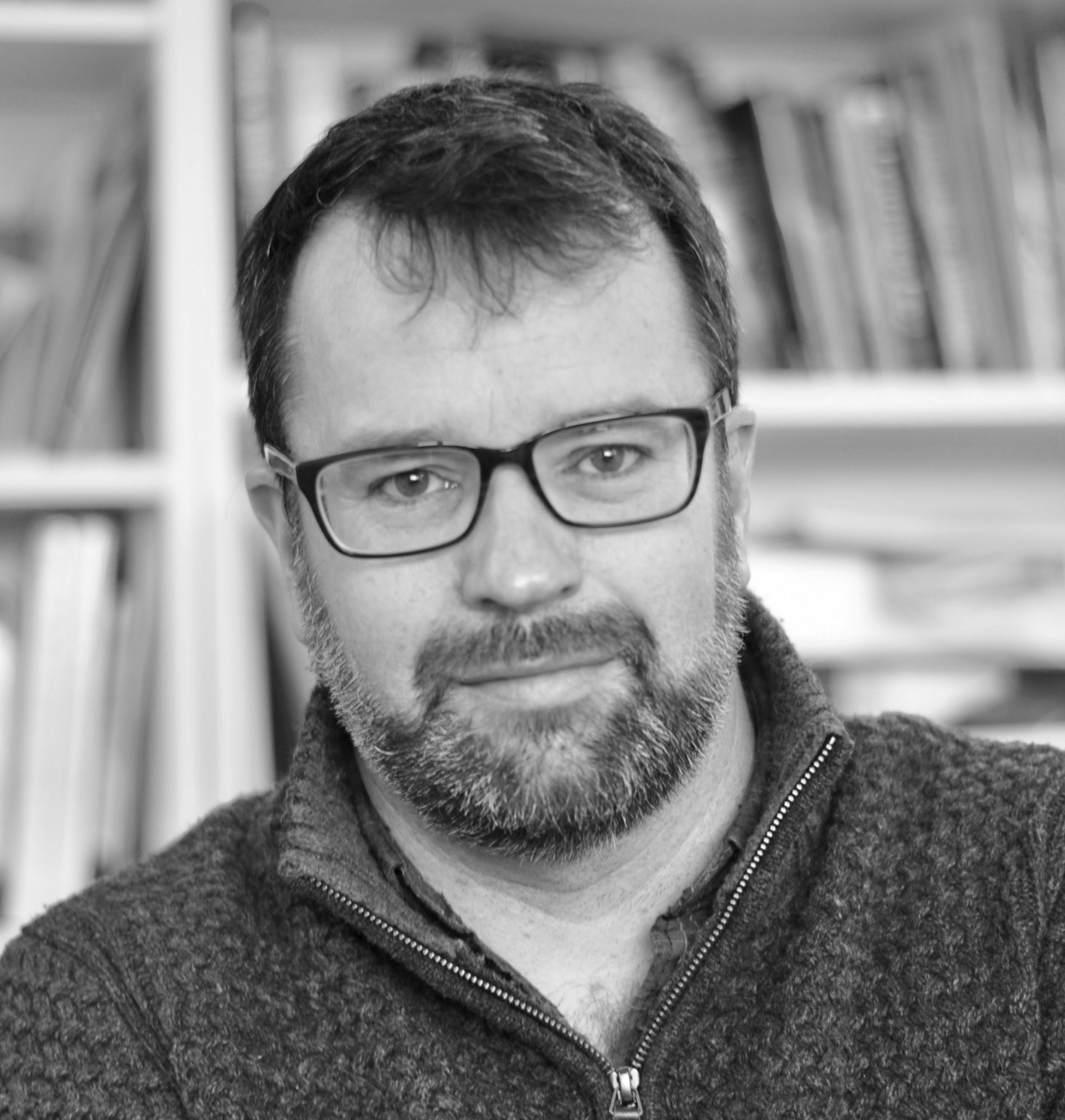 Oxbotica develops the software for autonomous vehicles, allowing cars to sense their surroundings and act accordingly. The team has been hacking regular cars to make them "autonomous" and the company's technology has been deployed across projects with Ocado and at Heathrow Airport. Oxbotica has rivals, such as UK-based autonomous vehicle company FiveAI and in the US Google's Waymo and Uber, who are all investing heavily in this market. But Paul Newman is a legend in this world, and Oxbotica is well placed to make a big impact on the market in Europe.
Key facts: From the UK. Founded in 2014. Has raised £22.6m.
What if underwear was period-proof?
Fanny Abes, Fempo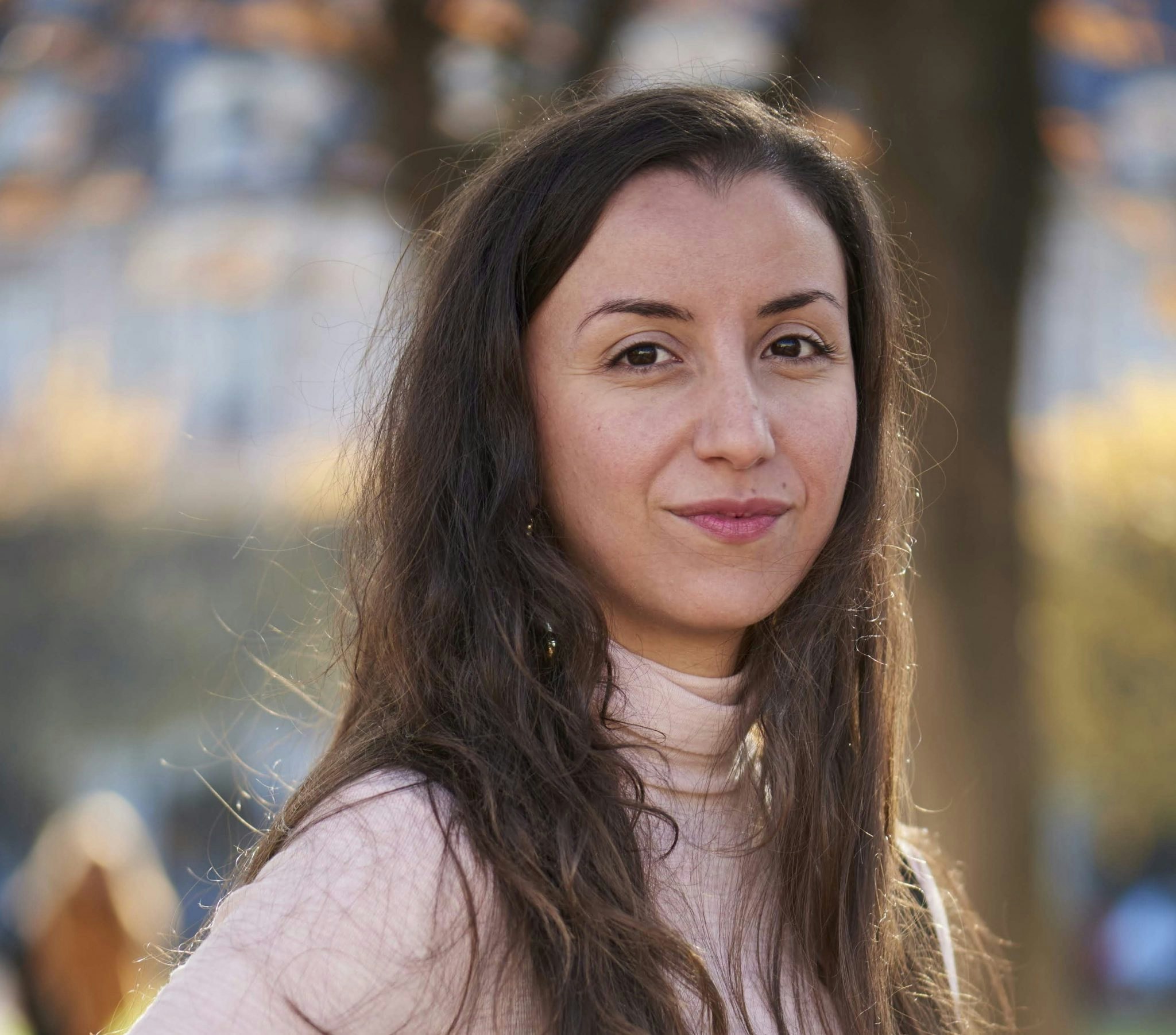 Fempo sells organic menstrual panties, an alternative to sanitary towels or tampons. When Fanny Abes and Claudette Lovencin made their first 10 pants in 2017, they had no idea it would be so successful. But with clever branding, which is focused on a "mission" to educate and empower women while giving them the information they need to understand their hormonal cycle, they have built a loyal following. The company now has a turnover of nearly €1m a year, all direct-to-consumer with no retailers.
Key facts: From France. Founded 2017.
What if we could learn faster?
Joel Hellermark, Sana Labs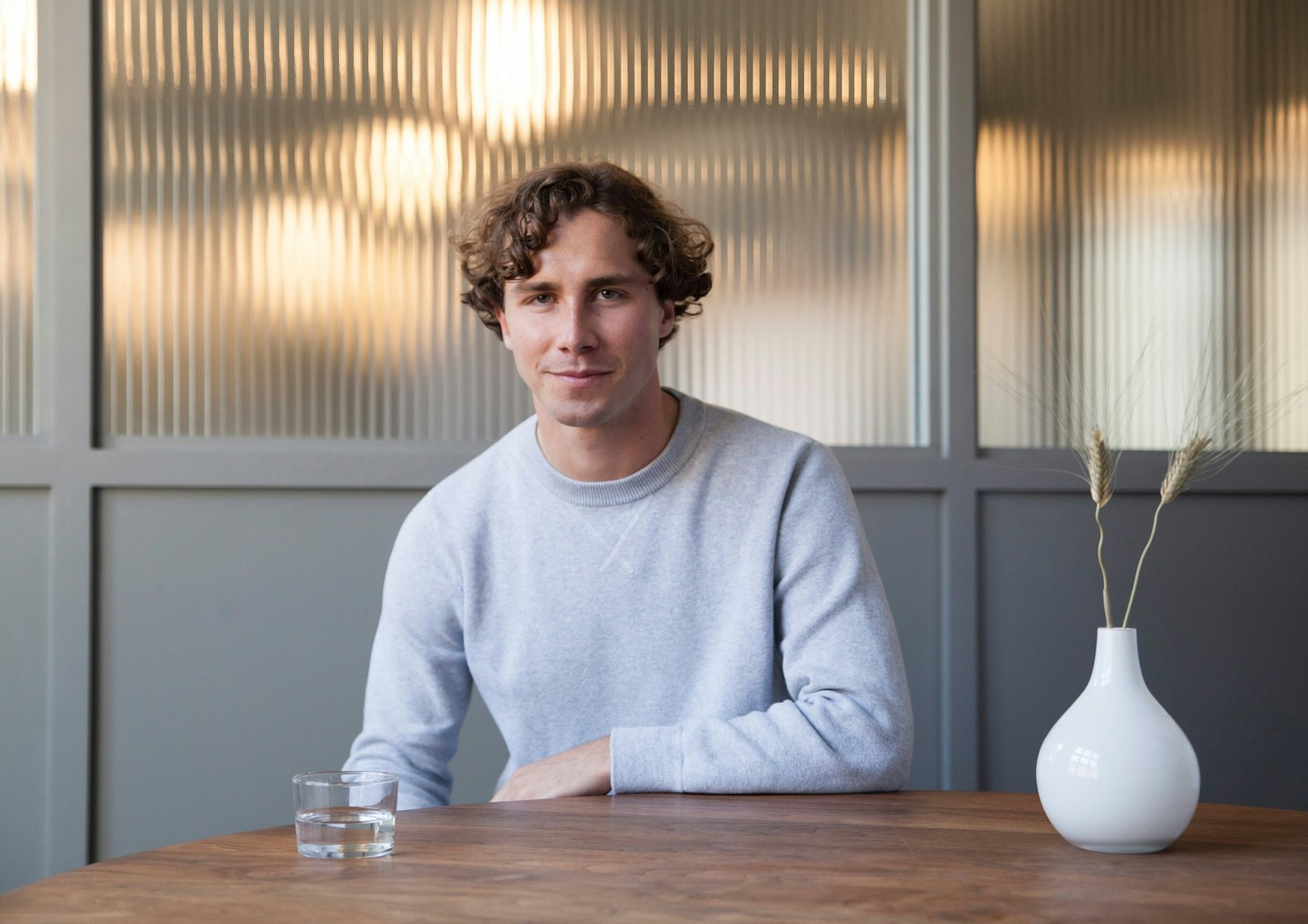 Sana Labs is personalising learning. The machine learning platform, which existing digital education tools can plug in to, is designed to use a student's individual learning style and abilities to help them increase their proficiency – be it in maths, languages or kids' learning games. The company is hoping to ride the wave of the rapid digitisation of the global education market – expected to be worth $30tn by 2030, according to Holon IQ – as this digital shift will lead to more demand for personalised learning.
Key facts: From Sweden. Founded in 2016. Has raised $2.5m.
What if humans could be printed?
Erik Gatenholm, Cellink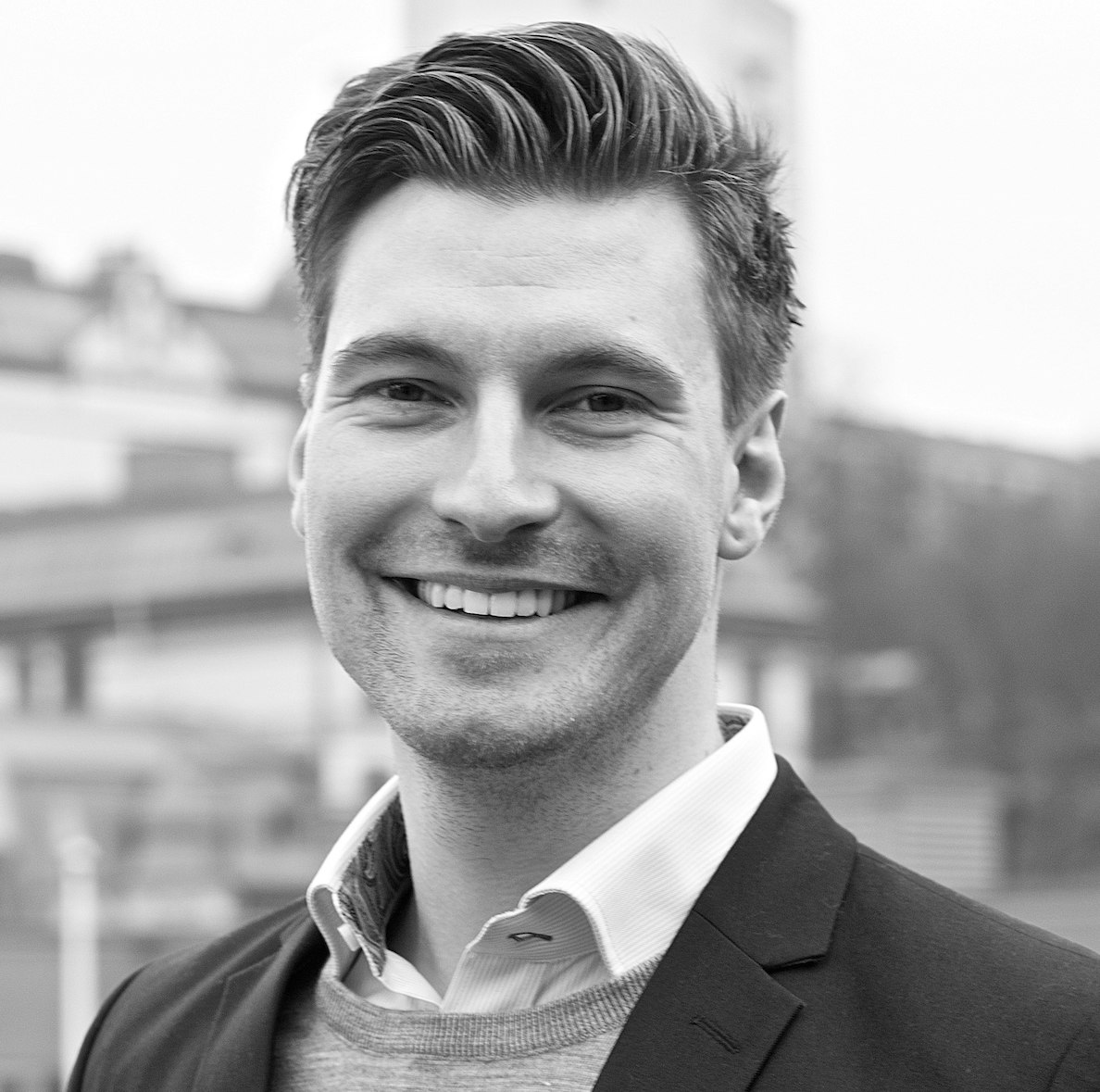 Bioinks are substances made of living cells that can be used for 3D printing complex tissues. Gothenburg-based Cellink was one of the first companies in the world to make these bioinks, which are now sold all over the world and used to print human organs and tissues. One notable innovation was making the first 3D bioprinted cornea.
Key facts: From Sweden. Founded 2016. Has raised €23m.
What if your insurance was all in one place?
Vicente Arias, Coverfy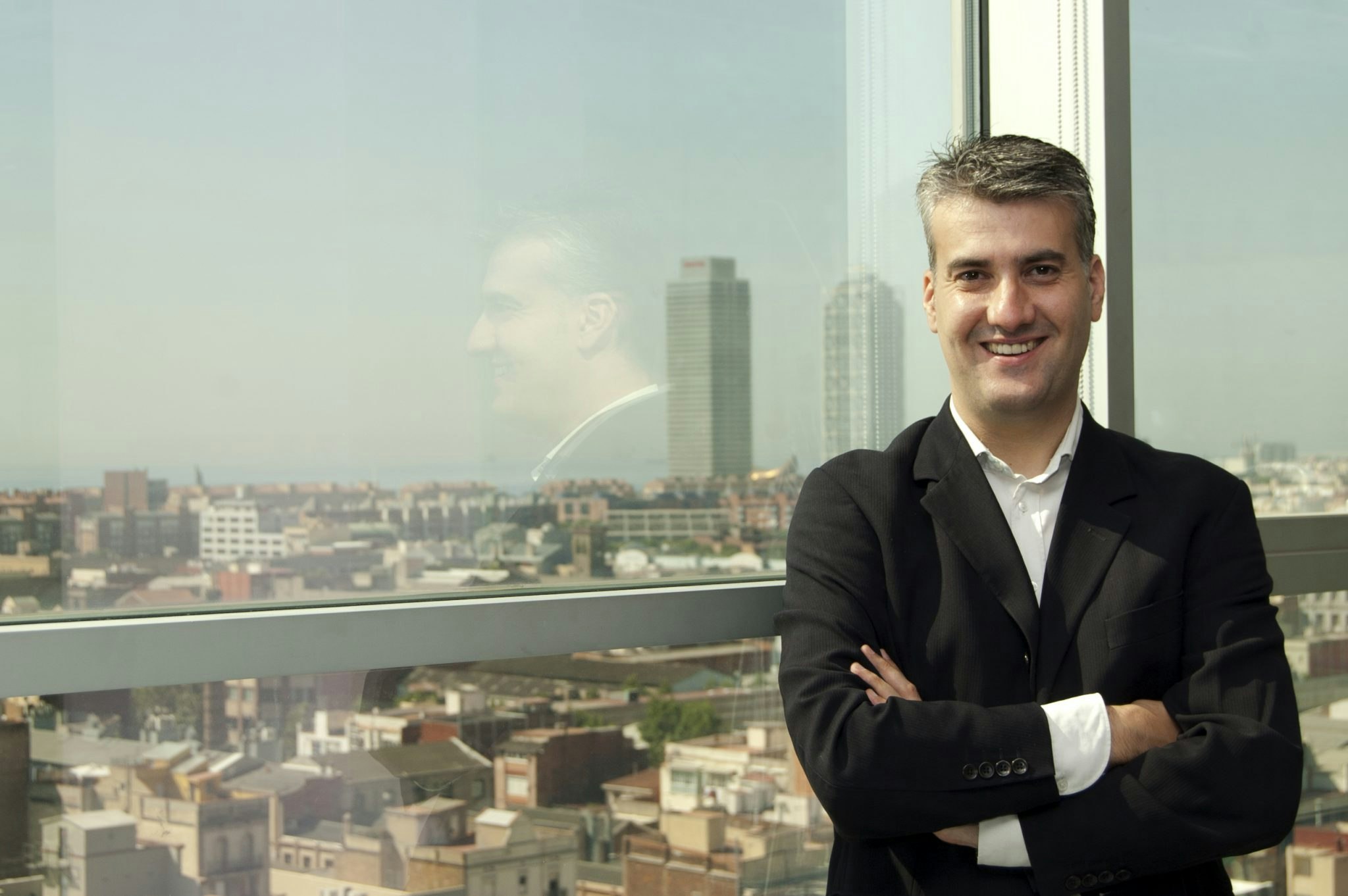 Insurance is hardly the most exciting of industries. But it is a $5tn-ish market that has been slow to adjust to new technology and consumer habits. Enter Coverfy, an early mover in seeing the opportunity to give millennial consumers a different type of financial service, with a mobile insurance brokerage through a free mobile app that also digitises all the paperwork. Coverfy lets users manage their insurance with various companies, optimize prices and coverage, and find the best insurance offers through an app.
Key facts: From Barcelona. Founded in 2016. Raised €4.3m.
What if rehab for broken bones was faster?
Janis Olins, CastPrint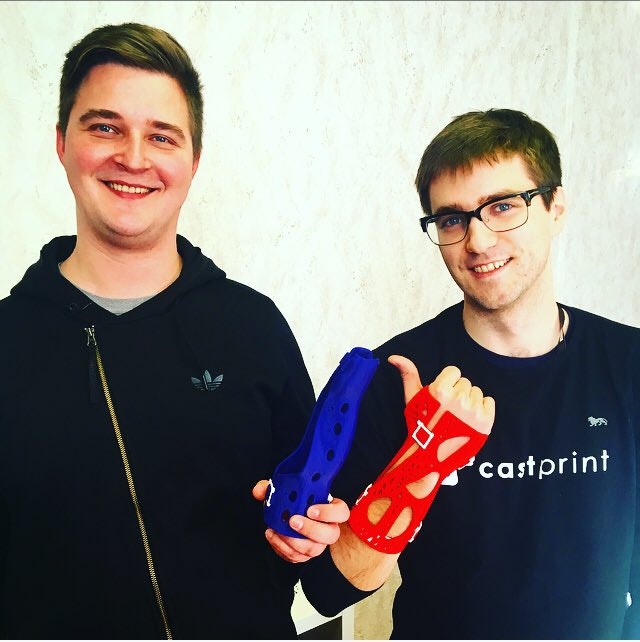 CastPrint 3D-prints personalised, lightweight casts that are designed to be more comfortable to wear. Because they can be taken on and off, the devices also allow patients to start rehabilitation exercises earlier, according to the company. This can speed up patient recovery time and save users money (a CastPrint cast costs around €100, but often reduces the number of expensive physiotherapy sessions required).
Key facts: From Latvia. Founded in 2016.
What if NASA designed your shower?
Mehrdad Mahdjoubi, Orbital Systems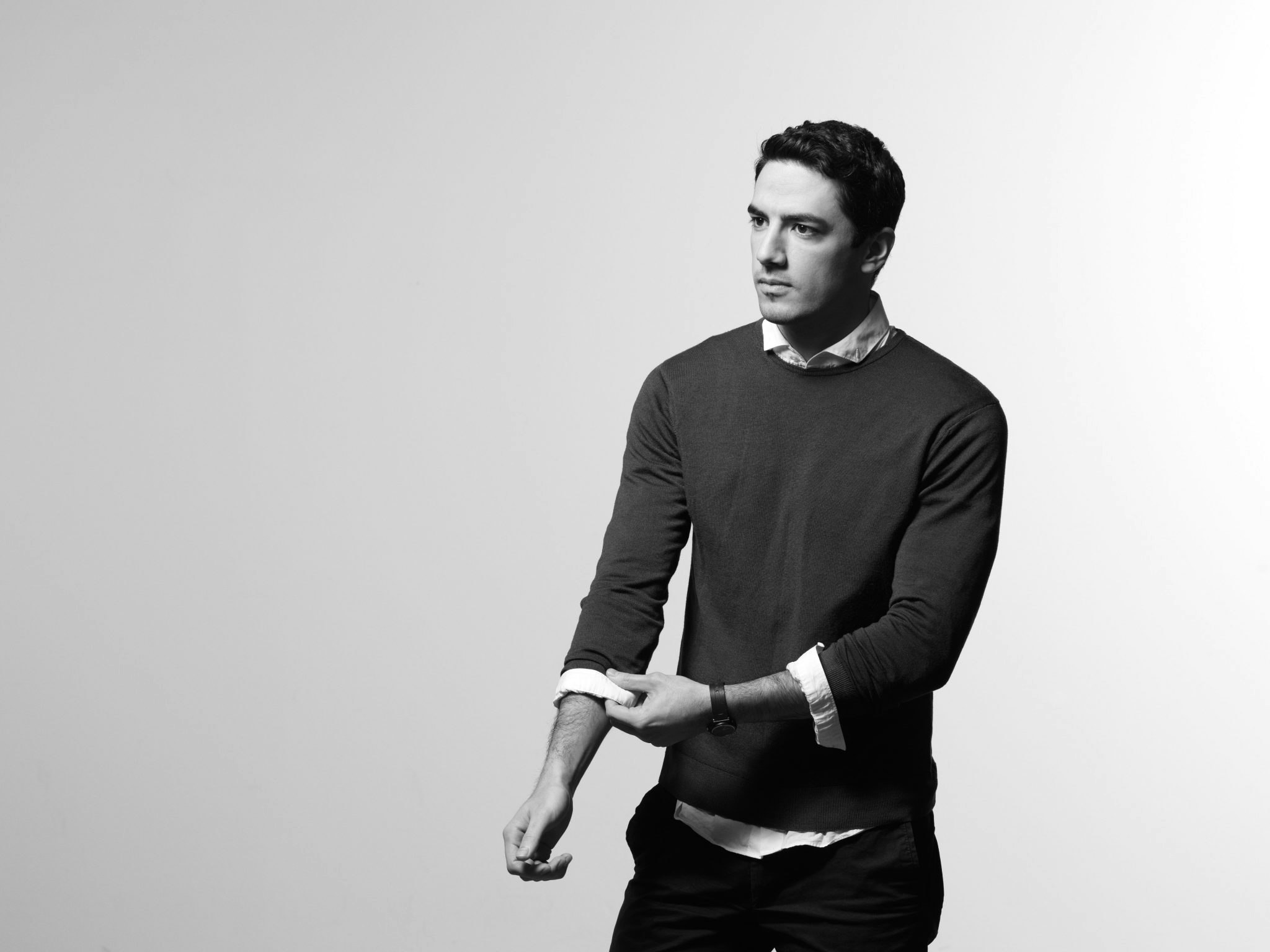 Innovation is everywhere in Europe, even in showers. When Mehrdad Mahdjoubi was at university, he did an internship at NASA's Johnson Space Center, working in the Mars program. Inspired by designs for how to recycle water in space, Mahdjoubi invented a new type of shower which uses 90% less water than a typical shower. It worked because the shower constantly and instantly recirculates a fixed amount of water, typically 5-10 liters, filtering it as it goes. The company has raised millions from Peter Carlsson, a former Tesla executive, and Atomico, the VC firm led by Skype founder Niklas Zennström. (NB this is bigger than all the other companies on our list, but we thought showers were too great to miss out.)
Key facts: From Sweden. Founded 2012. Has raised $46.9m
What if healthcare was personal?
Charlotta Tönsgård, Engaging Care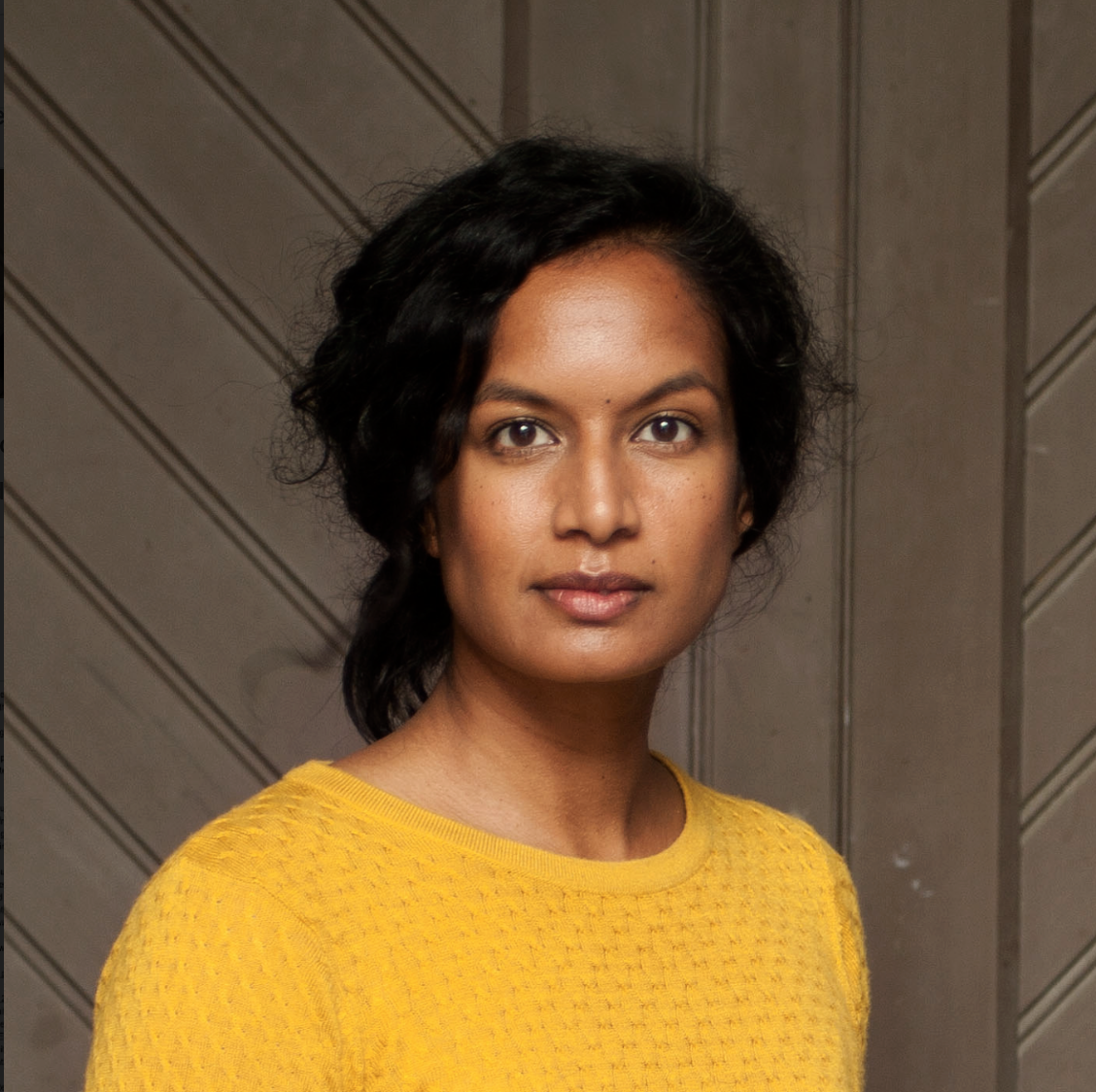 Charlotta Tönsgård, is a real innovator in the healthcare sector as the former head of Min Doktor and a co-founder of Engaging Care which is aiming to digitise healthcare services, but in a more patient-friendly way than other electronic medical record systems. The startup has billed itself as working with healthcare providers, and has an app which allows doctors to communicate with patients through digital messaging.
Key facts: From Sweden. Started 2015. Has Raised $3.6m
What if computing moved to the edge?
Hadar Zeitlin, Hailo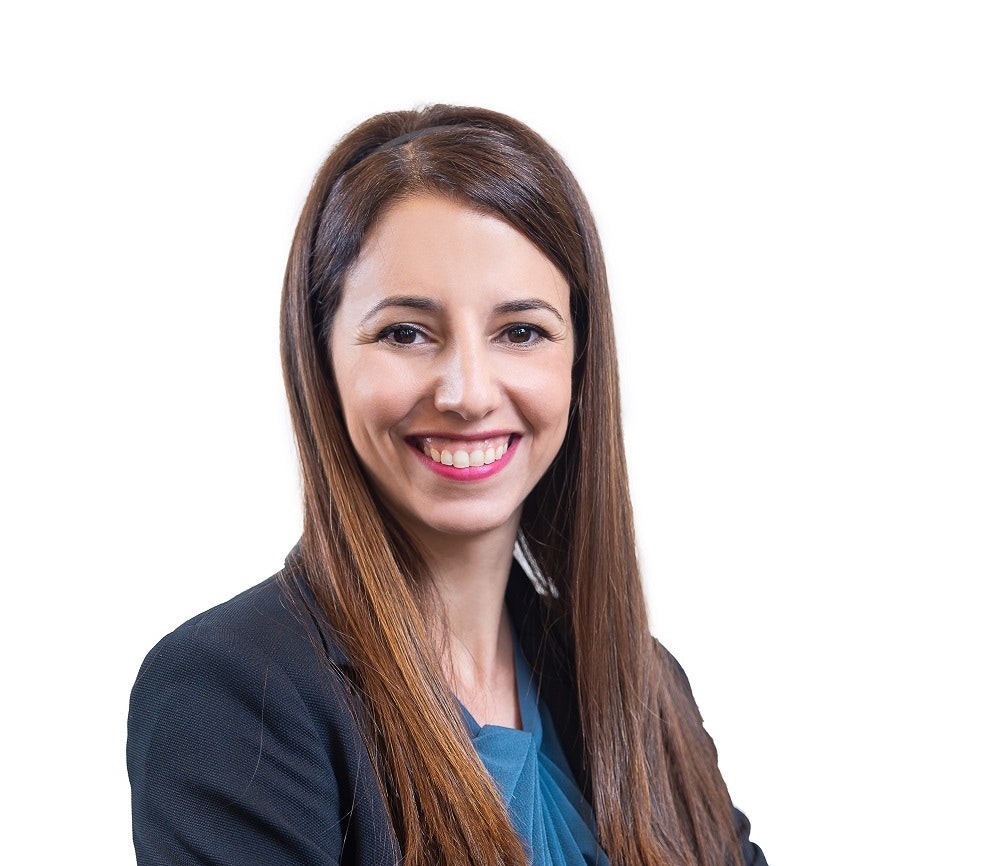 In the past few years, as we develop more sophisticated technologies such as self-driving cars, it's becoming increasingly clear that computing power needs to move to the "edge". This means that instead of sending data to a central source for processing, it needs to be done within the device itself because even a little bit of latency is too much. Hailo, a Tel Aviv-based AI chipmaker, is developing processors that promise 26 tera operations per second (which is big) for just this kind of edge computing, with tests mostly in the automotive industry. The company is trying to fundamentally restructure the existing processing architecture.
Key facts: From Israel. Founded in 2017. Has raised $24.5m
What if call centres worked better?
Danica Damljanovic, Sentient Machines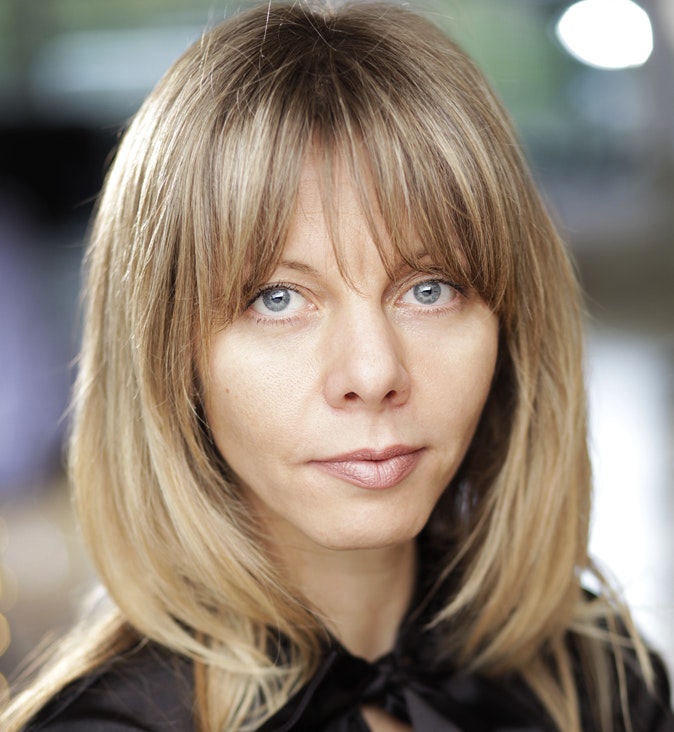 The majority of consumer interaction with companies in Europe still, surprisingly, takes place on the phone. But as we all know, it's often not very well done. The idea of Sentient Machines is to reduce customer churn for companies by