Europe's fintechs have a new conundrum: top employees are jumping ship to join the next hot thing — crypto startups. 
A growing contingent of senior figures from the likes of Monzo, Revolut and Railsbank have all made the move in the last few months.

Bored with the crowded fintech sector and its often barely discernible competitors, they're craving the opportunity to build things from scratch in the crypto space. 
"The crypto industry is at the tipping point of moving into mainstream adoption," Alwyn Jones, a former Barclays executive turned CFO at Monzo, and now turned CFO at crypto exchange Luno, tells Sifted.
"It's a chance to work on a new and exciting financial front, to do work that is genuinely pioneering," he says. 
But why do crypto recruiters want fintech employees in particular? And how are they getting around the sector's risky reputation?  
Following the money 
Europe's crypto space is well and truly hotting up. The sector has already landed $492m in fresh capital in 2022 — 1.5x the $300m poured into crypto and blockchain startups in the first quarter of 2021.
Highlights include Swiss crypto bank Seba's $119m Series C in January and Dune Analytics' $69.4m Series B this month. 
VCs are also demonstrating their commitment to the sector. Last week, Berlin-based Cherry Ventures launched its first specialist crypto fund of $34m, while London-based Blossom has earmarked a third of the $432m early-stage fund it raised last month for crypto investments. 
Unsurprisingly, this influx of capital is fuelling a massive hiring spree. As I'm writing this there are 858 cryptocurrency roles in Europe on jobs platform Otta — a 333% increase on January 2021, when there were 198 roles up for grabs.
Hooked on change
Last week, former Revolut comms director Chad West became the latest fintech exec to migrate, joining crypto wallet Argent as VP of marketing.
He expects a "wave" of disillusioned fintech employees to follow in his footsteps in the next six months, bored of what he thinks is now a "saturated space".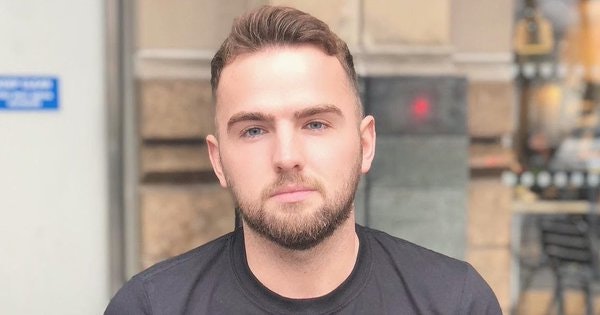 "The neobanks haven't changed banking, they've improved it," he says. "The way people do money is still the same.
"But Web3 feels like an opportunity to do something truly disruptive — it's actually changing how money can be done." 
What crypto startups want
As for the crypto startups, what they're looking for doesn't seem to differ much from fintechs. 
Kelly Jackson, chief people officer (CPO) at crypto exchange Luno and formerly CPO at payments company WorldFirst, has overseen the company's rapid acceleration in hiring, particularly in the last 18 months. In 2021 alone, Luno grew its headcount by 89% and landed several high profile hires including VP of engineering Simon Ince from Sky Betting and Jones from Monzo as CFO. 
A large proportion of Luno's 700-strong workforce came from a "tradfi" (traditional finance) background, which Jackson says is down to both the skills they hold and their hunger for change.

"When it comes to senior hires especially, we effectively want to operate as if we're regulated, to set Luno up for success in the future as we try to build relationships with regulators," she says.
"So we need people who are used to working in a heavily regulated environment — some of the hottest skills we're looking for are in compliance. 
We genuinely feel that having Luno on your CV in five years time will be the same as having Google, Amazon or Meta on there

now
"This means we're competing with tradfi and fintechs. But I think we're able to attract people who want to work at a more human-centred company: finance can be a little bit impersonal at times."
For finance people that are looking to challenge the status quo, Jackson believes taking the leap to crypto will definitely pay off.
"The more senior you get, probably the more strategic you get in your career path," she says. 
"We genuinely feel that having Luno on your CV in five years time will be the same as having Google, Amazon or Meta on there now. Being one of the people who got involved at the early stage will pay off, at every level."  
Marieke Flament is another former fintecher now in crypto; she joined Swiss non-profit NEAR foundation as CEO in January, from Natwest's challenger Mettle. 
Flament points out that beyond compliance, product and marketing roles are a huge hiring priority, as the industry grows and they enter new markets. 
"This is what's making it even more competitive and spreading across crypto and other tech sectors," says Flament. 
The only thing rarer than a good engineer is a good Web3

engineer
"It's the same kind of job looking at go-to-market, product and branding as, say, a fintech. So we're all looking for the same kind of talent." 
But it's engineers that are still the hardest roles to fill. The only thing rarer than a good engineer is a good Web3 engineer, recruiters tell Sifted. 
"This is such a new industry that it's hard to say I can find people who have five or 10 years of experience in blockchain," says Abhi Bisarya, who joined Crypto.com as head of product from Google last month. 
"So when it comes to hiring we have to focus on looking for people who have a lot of passion for solving user problems — and often we can see they've done that working at a digital bank. 
"There are lots of people who are curious and are keen to engage with us and we get a lot of applications. But the main challenge becomes assessing whether they are a good cultural fit — if they can be constantly problem solving." 
A dangerous game?
When it comes to hiring for crypto, the big elephant in the room is the question of credibility. 
"You can't get away from the perceived volatility of the market, so when it comes to hesitation on the candidate's side, it's really about explaining our mission properly, and then the credibility of our business," says Jackson. 
Every time the price of the main cryptocurrencies Luno operates like bitcoin, ethereum and Ripple (XRP) slumps, CEO Marcus Swanepoel sends a note of reassurance to new employees who haven't been through a cycle before. 
"In hiring conversations, we highlight how well-funded we are, who our parent company is, and the high profile individuals who have also made the choice to join us," Jackson continues. 
At Crypto.com, Bisarya says that during the current recruitment drive in Europe, he's coming across candidates who are very intrigued by crypto, but still perceive it as risky. 
I knew this wasn't just a case of following the hype: this is a serious

business
"They're concerned about leaving a much more stable job in a bank or a large tech company," he says. 
"So I often explain why I left Google to come here. We have to show these candidates that this is a place where they can learn about new technology and reimagine things. And then we can identify the people who really have a passion for building things for the first time." 
Recent hires that have made the move from fintech to crypto hotly deny talk of industry insecurity. 
For Jones at Luno, the risk of a market-wide crash is "not something I sit up worrying about".
He cites Luno's acquisition by Digital Currency Group and backing from SoftBank, Google's Capital G and GIC as added clout. 
West is similarly resolute about his recent move. "Argent has tier one investors and is founded by serial entrepreneurs," he says. "I knew this wasn't just a case of following the hype: this is a serious business." 
And at least if an individual crypto wallet or exchange flops, new hires can rest assured their crypto skills are wanted elsewhere. 
Namely, by incumbent banks and payments companies.
Just last week, Matercard's data head Raj Seshadri told Bloomberg: "When we see a pattern of work and a trend and enough momentum, that's when we formalise it into a practice," as the company announced a crypto-focused hiring spree of 500 young professionals. 
JP Morgan, Deutsche Bank, Goldman, Morgan Stanley, UBS and Barclays were all among the major tradfi institutions hiring the most crypto talent in 2021 — a pretty solid pool to fall back on. 
So who are the high profile Europe fintech to crypto moves we've had our eyes on recently?

The fintech to crypto club

Chad West
February 2022: Moved to Argent as VP of marketing 
Previously: director of marketing at Revolut 
Nick Charteris 
February 2022: Moved to Crypto.com as general manager
Previously: COS and head of operations at Railsbank
Marieke Flament 
January 2022: Joined NEAR Foundation as CEO 
Previously: CEO at Mettle 
Alwyn Jones
September 2021: Joined Luno as CFO 
Previously: CFO at Monzo 
Diana Biggs 
November 2021: Joined DeFi Technologies as CSO
Previously: CEO at Valour, and global head of innovation at HSBC. Before that, head of growth at digital wallet Uphold. 
Karolina Zielenow 
April 2021: Became director of customer operations at MoonPay
Previously: customer ops at Revolut
Julian Sawyer 
October 2020: Joined Bitstamp as CEO  
Previously: COO at Starling, and a year as MD Europe at Gemini 
Jordan Fish (aka Cobie)
October 2020: Joined Lido as cofounder 
Previously: director of product at Monzo