European tech has made a lot of people rich. There's Checkout.com founder Guillaume Pousaz, who climbed 28 places on the Sunday Times Rich List this year, coming in at number five with a personal wealth estimated at £19.3bn. Then there's Revolut founder Nik Storonsky, with an estimated worth of $7bn.
Like Pousaz and Storonsky, most of Europe's tech billionaires founded fintech or software companies. But one sector of European tech is also growing fast: climate tech. 
So who are Europe's green billionaires — and who's next?
To find out, we analysed the net worth of the founders of the highest-value climate tech companies in Europe. We used company filings or information from the companies themselves to calculate the stakes founders hold. 
This isn't an exhaustive list — private companies aren't obliged to divulge their ownership structure in every European country. Notably, none of the climate entrepreneurs Sifted found are women.
Denis Sverdlov — net worth of £1.4bn
Denis Sverdlov founded Arrival, the London-based electric vehicle company, in 2015. Arrival launched using the money Sverdlov had made from selling Yota, a mobile phone company based in his native Russia. 
Arrival listed via a SPAC on the Nasdaq in March last year, valued at $13bn at the time. Shares in the company have fallen since then; it now has a market cap of $1.2bn.
Sverdlov is reportedly worth £1.4bn, though that's a significant dip from the £4.8bn he was worth in 2021. Arrival says it doesn't comment on Sverdlov's net worth. 
Stephen Fitzpatrick, Ovo Group — £1.3bn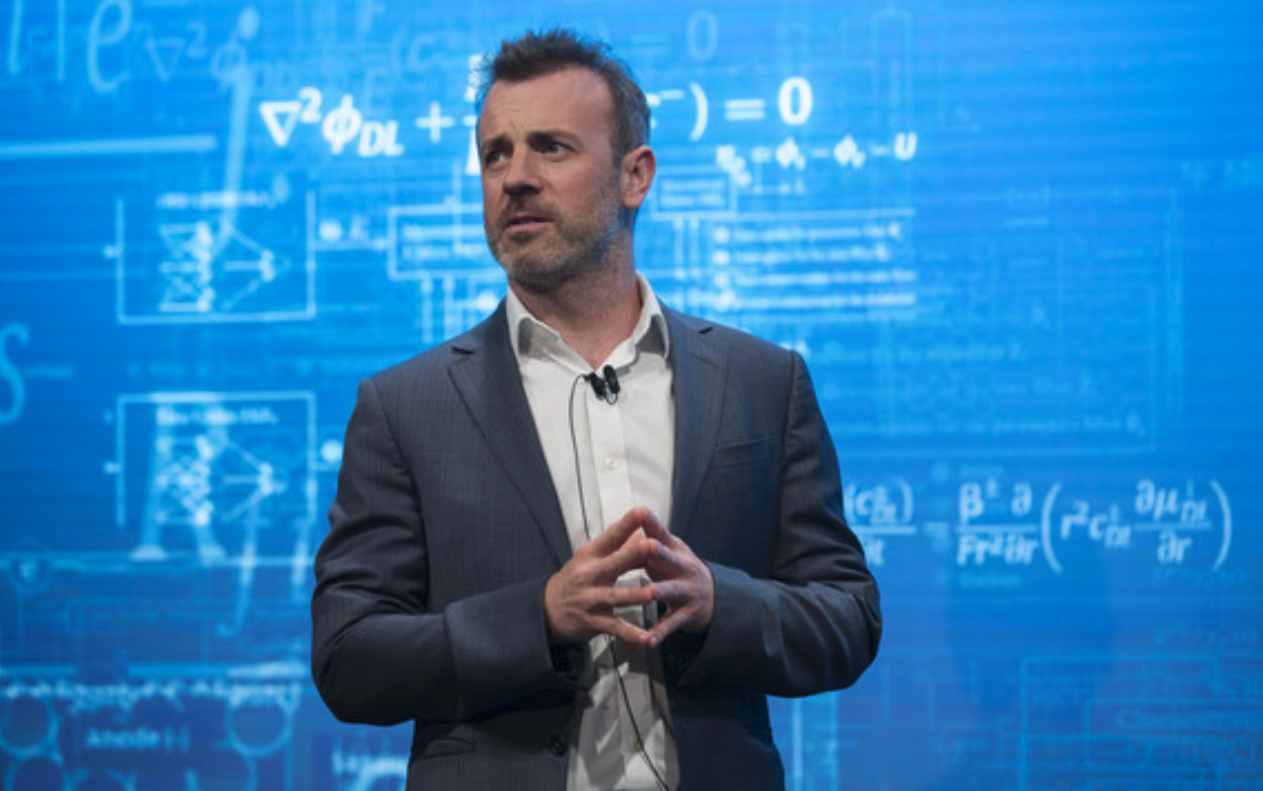 Stephen Fitzpatrick is the British founder of Ovo Energy, which focuses on renewable power, and Vertical Aerospace, which is building electric vertical take-off aircraft.
Fitzpatrick is reportedly worth £1.3bn. He owns 67% of Ovo Energy, the company confirmed to Sifted. Ovo was valued at £1bn in 2019, after a significant chunk of investment from Mitsubishi. The valuation today is likely higher following the company's acquisition of SSE Energy Services in 2020, which it says added 3.5m customers.
The Vertical Aerospace team did not respond to our request to comment.
Orral Nadjari, Britishvolt — £722m
Britishvolt, which is currently constructing the UK's largest battery gigafactory, has received £1.8bn in funding, including £100m from the British government.
Britishvolt's founder, Orral Nadjari, owns a 36% stake in the company, based on Companies House filings. According to Beauhurst, at the latest fundraising round that meant Nadjari had a paper worth of £722m. 
Britishvolt did not respond to request to comment.
Peter Carlsson, Northvolt — $846m
Peter Carlsson founded car battery manufacturer Northvolt in 2016, along with three other entrepreneurs. It makes lithium-ion batteries for electric vehicles — and shipped its first product to customers at the end of last year.
Northvolt has raised $4.4bn in funding so far, including a mammoth $2.75bn round in June last year.
According to Breakit, Carlsson owns 7.2% of the company. Northvolt's valuation is reported to be $11.8bn — which would make Carlsson's stake worth $846m.
The filings also show that Paulo Cerruti, one of Carlsson's cofounders, owns 1.2%, which would make his stake worth $141m.
Northvolt says it can't comment on the valuation or ownership of the business.
Greg Jackson, Octopus — $300m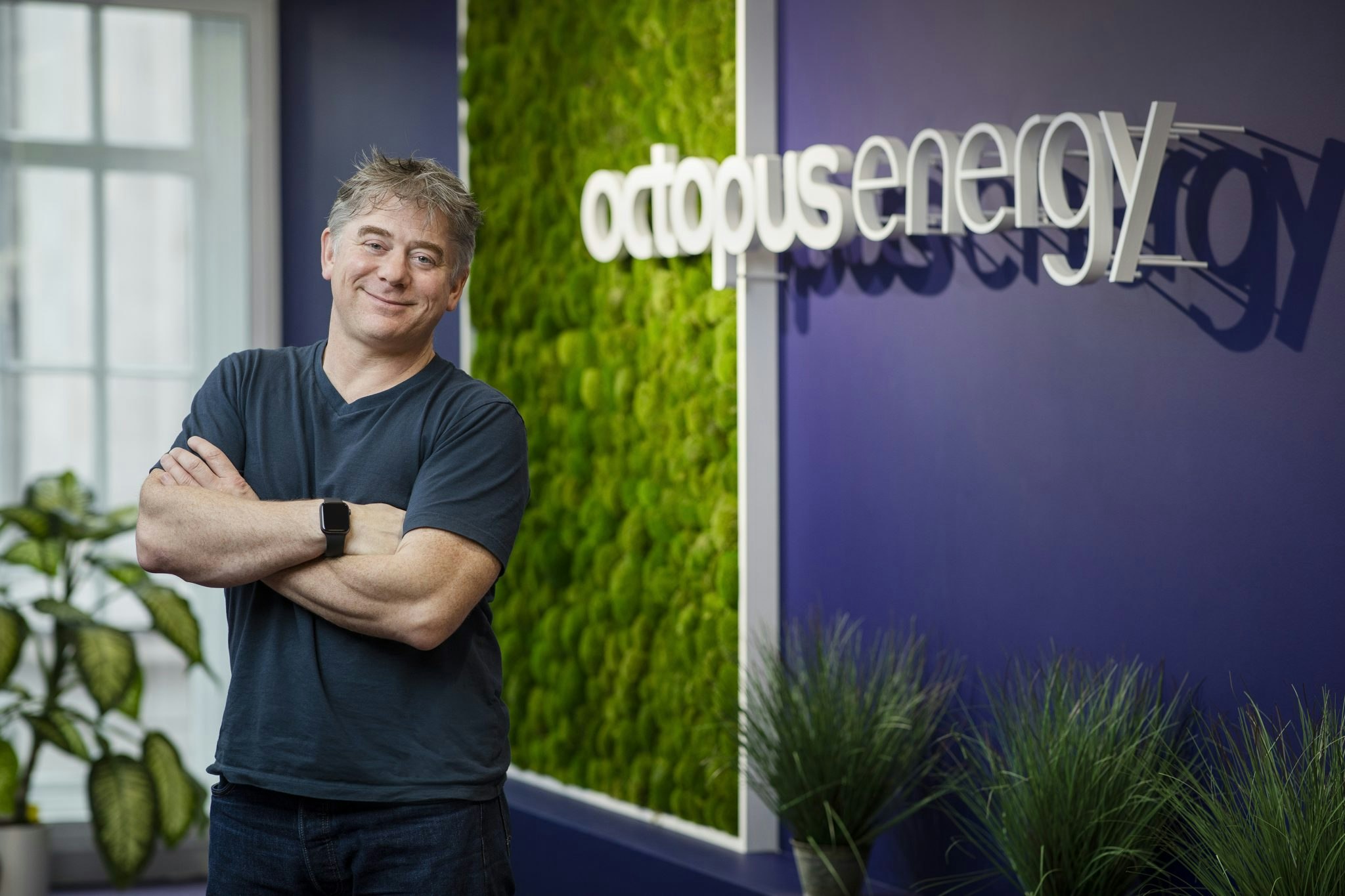 Greg Jackson founded renewable energy company Octopus in 2015. It's now running operations in the UK, France, Germany, Italy, Spain, Australia, Japan, New Zealand and the US.
The latest cash injection into Octopus, £483m from Al Gore's Generation Fund, gave it a $5bn valuation. 
Octopus confirmed to Sifted that Jackson's stake is about 6%, which based on that valuation is worth about $300m.
Despite his paper worth, Octopus says Jackson has been paid "minimum wage" since the beginning of the energy crisis last autumn. "He's chosen to donate the rest of his original salary to the company's staff welfare and Octopus's financial hardship fund," a spokesperson for Octopus said — they also noted he has never taken a bonus.
Laurin Hahn and Jona Christians, Sono Motors — $91m and $81m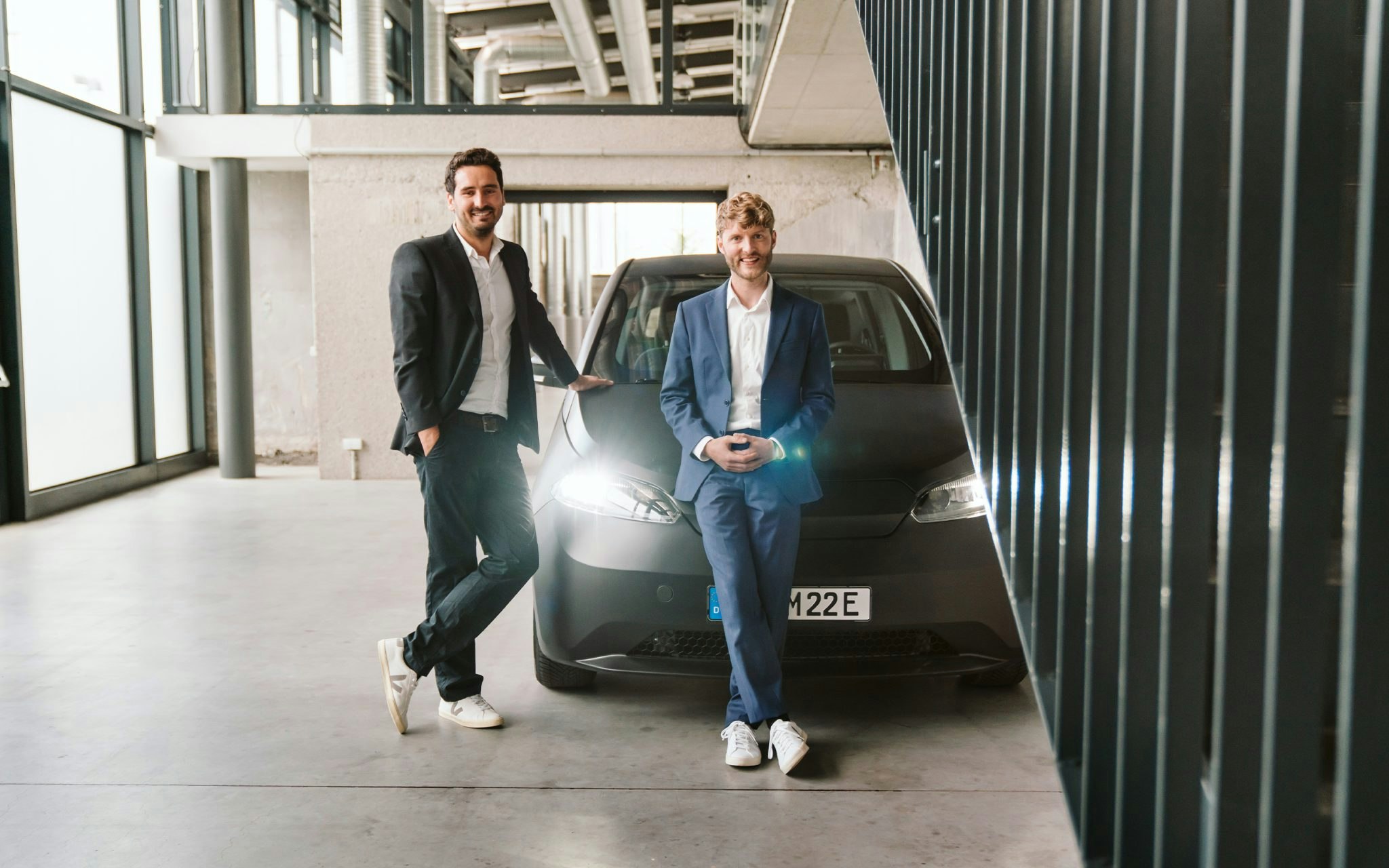 Sono Motors was founded in 2020 and is based in Munich. The company's working on the development of a solar-powered electric car: the Sono Sion. 
It listed on the Nasdaq in November 2021 and has a market cap of $260m. According to SEC filings, Sono's founders, Laurin Hahn and Jona Christians, own 34.8% and 31.4% of the business respectively. At the current market cap, that makes their shares worth $91m and $81m.
However, Sono told Sifted that its founders have promised to contribute their profits into a "community pool", where it'll be shared with customers who reserved vehicles early and those who backed the company's crowdfunding campaign.
Sebastian Born and Matthias Meiner, Lilium — $54m each
Sebastian Born and Matthias Meiner founded German flying taxi company Lilium when they were working as engineers at the Technical University of Munich. Lilium is building a seven-seater electrical aircraft, which it will use to build out a regional network of inter-city flight services. 
The company listed on the Nasdaq in March last year, via a SPAC. 
According to SEC filings, Born and Meiner own 7% of Lilium each. The company's market cap is currently $765m, making Born and Meiner's stakes worth $54m each.
Toni Petersson, Oatly — $38.4m
Swedish oat milk brand Oatly launched in the 1990s. It listed on the Nasdaq in May 2021, with its initial share price giving it a $10bn valuation. Today its market cap is $2.4bn. 
According to SEC filings for Oatly, founder Toni Petersson owns 1.6% of the company. Taking today's market cap, that makes Petersson worth $38.4m. Oatly confirmed Petersson's stake to Sifted. 
Founders whose shareholding could not be confirmed were also not included in the ranking. Startups whose founders are likely to be approaching billionaire status include:
Volta Trucks
Volocopter
Einride
Polestar
Tier
Wallbox
Flixbus
Enpal
Think of someone we should add to our list? Contact our climate tech reporter Freya at freya@sifted.eu.