The UK is Europe's most active market for investment deals into cannabis startups, making up more than half of all time investment volume in the sector, according to a new report.
The report comes from cannabis sector advisors Hanway Associates, in partnership with global law firm DLA Piper, Swedish cannabis fund Enexis AB, and London-based investment bank Hannam & Partners, using data from Crunchbase and Seedrs.
Crunchbase data going back to 2008 showed that the UK made up 52.9% of all investment volume into cannabis companies, with Germany in second place at 10.6% and Switzerland in third at 7.1%.
The report argues that there has been "a flurry of interest" in the UK sector, following the Financial Conduct Authority's decision to allow UK and overseas cannabis companies to list on the London Stock Exchange.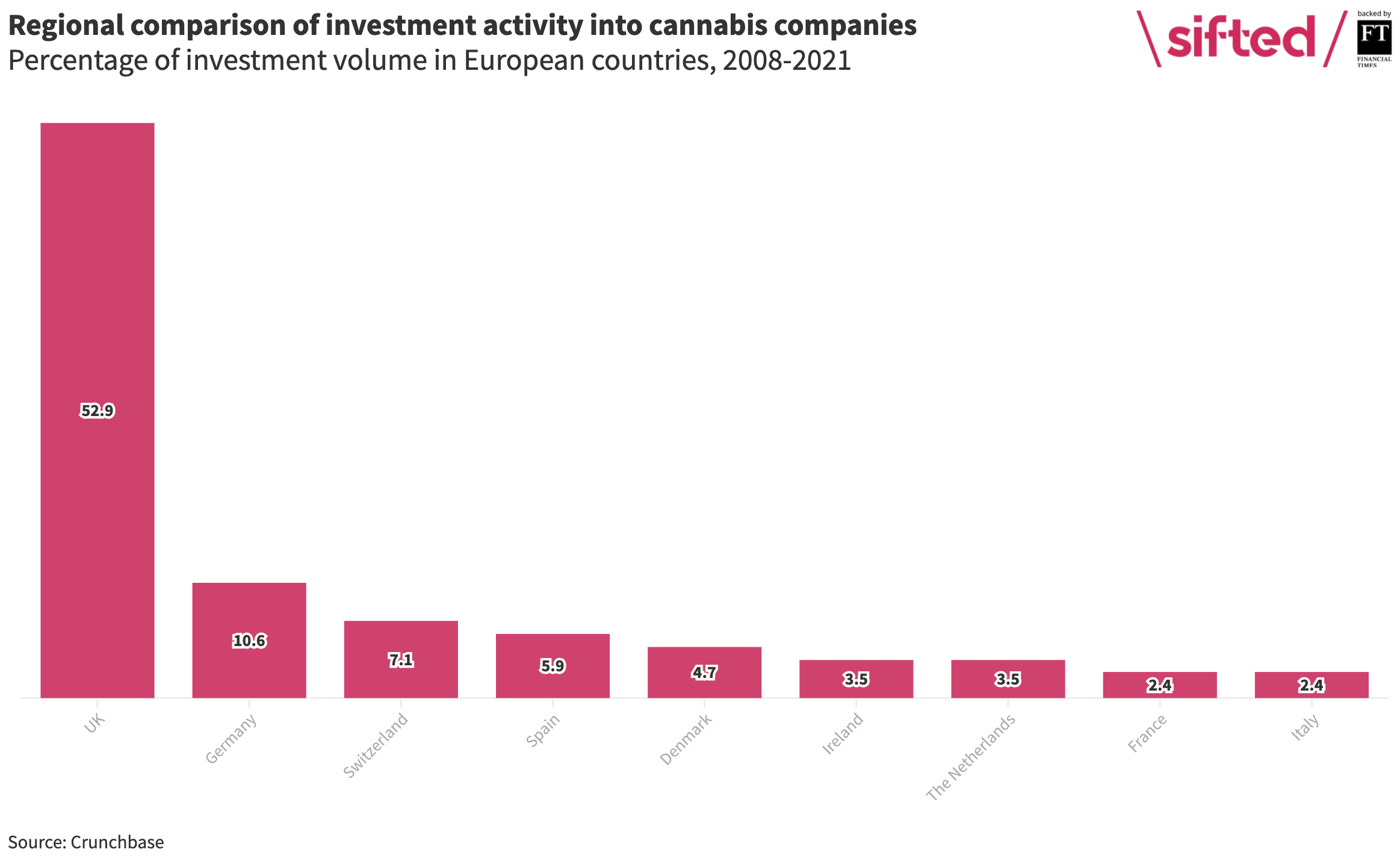 Wellness is a budding subsector
The report found that European investment into cannabis startups was largely split between two main subsectors: wellness and medical applications.
The high percentage of wellness investment is likely due to the growing interest in CBD products, and due to the fact that recreational use of cannabis is still largely illegal across Europe.
The report also notes a "domino effect" of medical cannabis reform across Europe, saying that most countries now allow some kind of medical access to cannabis, even if the market is still "nascent".
The report defined medical cannabis companies as those involved in some part of the supply chain providing unlicensed cannabis products for medical use (things like dried cannabis flower). This was defined separately to pharmaceutical products, which are approved by drug regulators for medical prescription.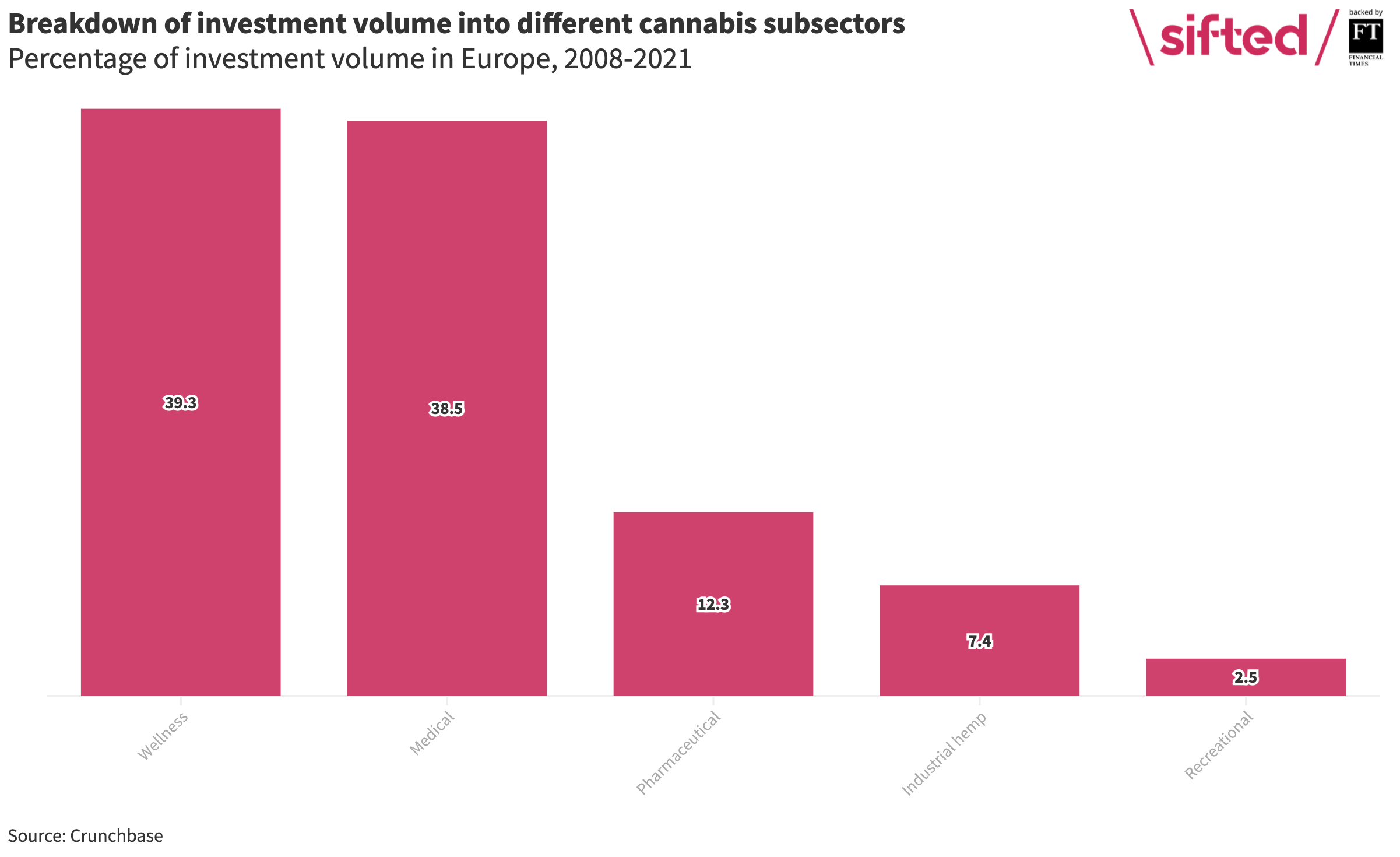 What kind of investors are backing cannabis startups?
Since 2008, VCs have made  up the biggest chunk of investment volume into cannabis companies, with more institutional money from family offices and investment banks still showing some reluctance towards this "taboo" sector.
But the report's authors say that the high volume of VC money in the sector is a relatively new phenomenon as, up until 2019, investment in cannabis companies largely came from angel investors and high-net-worth individuals.
Will Gibbs, principal at Octopus Ventures, told the report authors that "taboo" sectors like cannabis often present big opportunities for early movers.
"We have built a strong thesis and track record around taboo sectors — areas of high unmet need with very established institutionalised biases which means there is typically limited innovation and investment," he says. "Only a subset of investors and entrepreneurs go into these spaces, but the size of the prize is massive."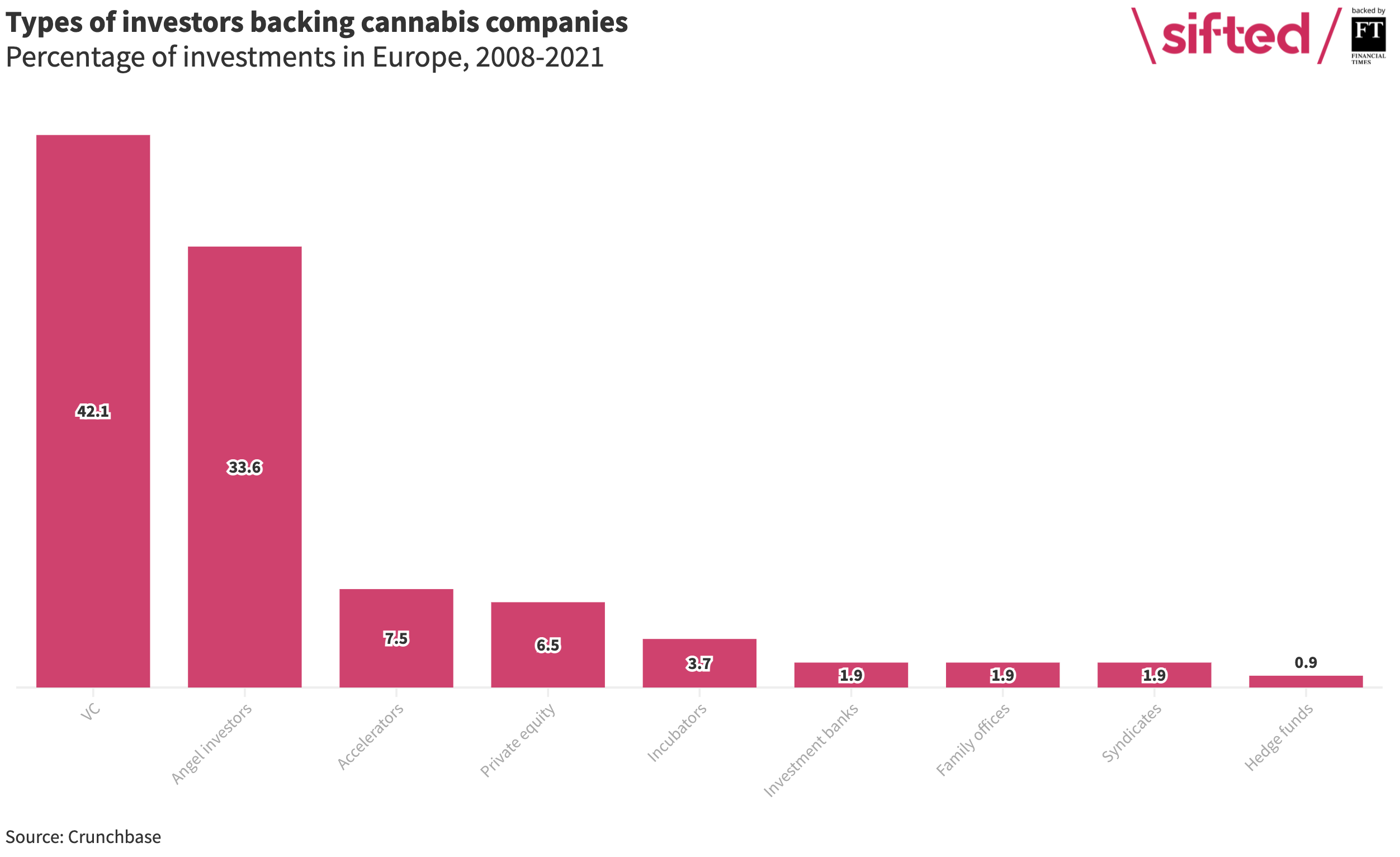 Early days
The report predicts fast growth in European cannabis sector over the coming years, likening the region to the early years of North America's cannabis industry, now predicted to be worth around $30bn.
Until now,  the vast majority of funding rounds have fallen into the early-stage VC category, with late-stage venture making up less than 13% of all deals.
The report does note the arrival of new, cannabis-focused funds —- such as Sweden's Enexis B, Ireland's Oskare Capital, and the UK's Verdite —- as likely drivers of bigger and more frequent rounds going forward.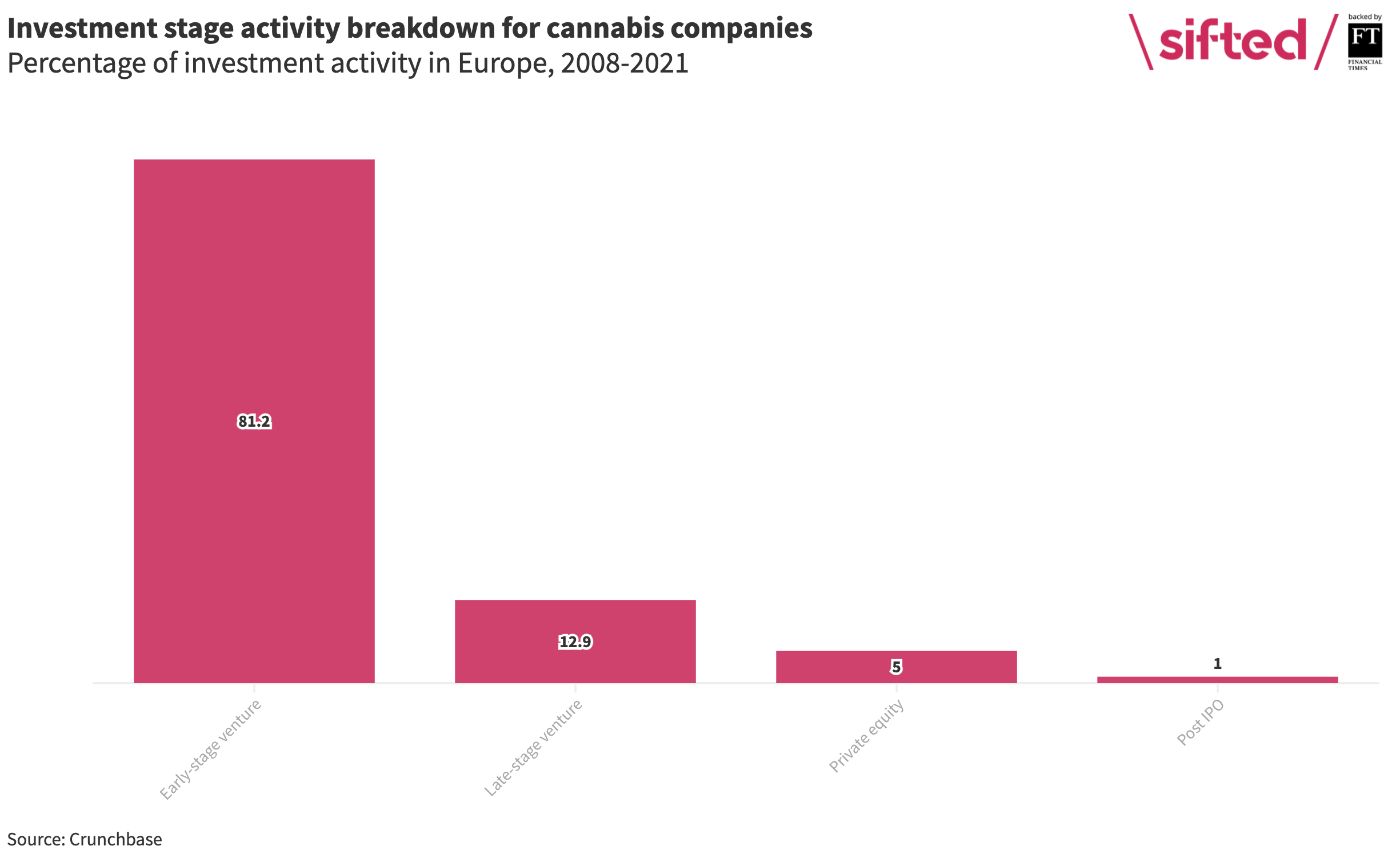 It isn't only the support of private investors that's accelerating Europe's cannabis industry, according to the research. Governments around the continent are increasingly backing innovation in the sector. And as investors increasingly clock onto the opportunity in this industry, it looks as though Europe is now starting to play cannabis catch up with its US rivals.