Only about 0.05% of small startup businesses go on to raise venture capital — but they tend to hog most of the headlines. What about the rest, the vast majority that bootstrap or self-fund?
Some may simply not be in the market for fast, VC-backed growth. But others have ambitions that are just as big as the VC-backed stars. They have just opted for a different route to get there.
Often it is because it hasn't been quite the right time yet for their business idea (see Yoti, for example). Others have started as services businesses that can be financed by a handful of big contracts (see Cruxy or Finders Seekers). Some have faced structural barriers to raising money — note, once again, the large number of female-founded businesses in this list. Female founders secured just 1.1% of all VC funding in Europe — and we saw this same pattern last time Sifted ran a list of fast-growing bootstrapped companies.
Many of these bootstrapped companies are hidden gems. They tend to not have PR teams and marketing budgets, so Sifted is making a point of ferreting them out and featuring them. Here is the latest list of companies that have been so far self-funded but which are now seeing their businesses taking off to the point where they are thinking about raising money.
We'll continue running these lists of bootstrapped stars, so if you know of a company that should feature on our next list, please get in touch with Maija.
Yoti
Location: UK
Founded: 2014
Team size: 450
Yoti is a global identity platform for business and a trusted identity management solution for individuals. It has three B2B products, including identity verification, much like that done by Veriff, Onfido, Jumio and others, age verification (where it works with supermarkets to automatically age verify customers buying restricted products and with games companies to make sure underaged players don't get onto platforms) and e-signatures (where it competes with companies like DocuSign). The company grew revenues by nearly six times from 2020 to 2021, and expects to nearly quadruple them this year.
Yoti has so far been funded with £110m of investment, mainly from cofounders Robin Tombs and Noel Hayden, who made their fortunes from the £2bn sale of online gambling company Gamesys. Tombs and Hayden didn't initially seek VC money, partly because they didn't have to, and partly because when they started out in 2014 they felt that the market for digital identity was too early, and most VCs would not be happy to take on the risk.
Now the company has started to get traction with customers and rival digital identity companies are raising big rounds, so Tombs and Hayden have decided it is time to accelerate growth and expand the company beyond the UK.
👉 Learn more about bootstrapping: Bootstrapping: Why is it the go-to model for CEE startups? 6 CEE startups showing you can make a success of bootstrapping Does bootstrapping beat VC? 8 bootstrapped companies you need to know Choosing between VC and

bootstrapping
Xephor Solutions
Location: Austria
Founded: 2012
Xephor Solutions, founded by Isabell Kunst, is building a general-purpose artificial intelligence system that can be used for any applied AI without programming. A general-purpose AI is one of the big challenges for researchers, and Xephor says it completed the development phase in 2021 and is now starting to work with customers.
Xephor initially avoided taking investor money so that it could retain more flexibility in testing the uses of the technology. It received some grant funding from the EU that has helped keep it going, and is now generating revenues. However, it is now considering a funding round to help the business scale faster.
Iceni Labs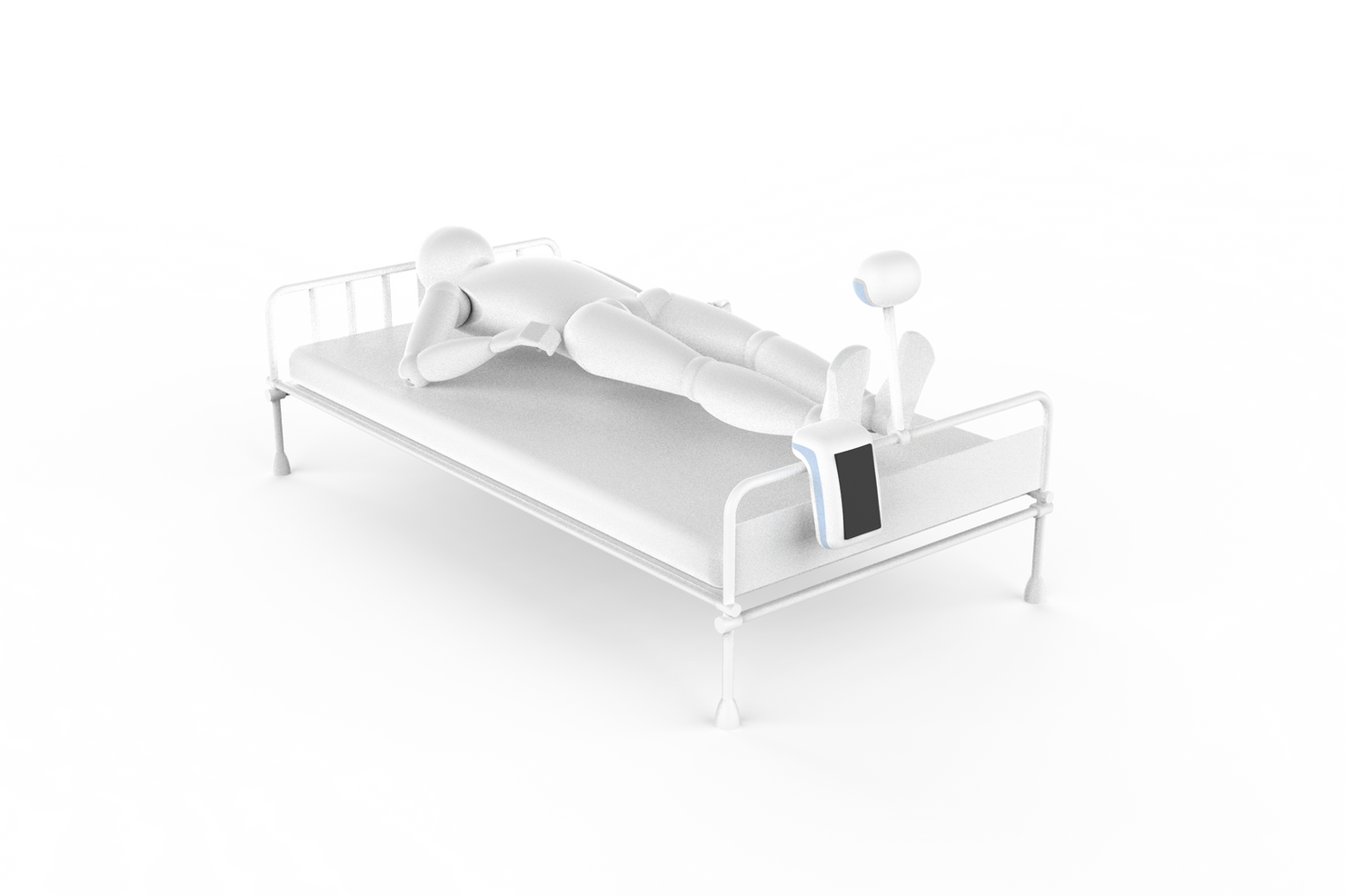 Location: UK
Founded: 2013
Team size: 24
The Imperial University spinout develops a number of new products, ranging from tiny graphene-based microphones to vertical farming equipment and a sensor able to monitor continuous breathing rates. The SafeScan breathing sensor may be something Iceni can develop into a bigger business, which is why the team is preparing to raise an investment round.
Originally the breathing sensor was developed for military use (to detect how many enemy soldiers might be behind a wall, for example) but during the Covid pandemic the company began to explore other uses for it, including for monitoring hospital patients. The company is about to start a second pilot with Police Scotland to use the sensor for monitoring the welfare of prisoners.
Since Sifted first spoke to Iceni Labs in 2020 the company has grown from four people to 24 and has recently opened a US office in Boston and has started a joint venture in Jeddah in Saudi Arabia.
Smart Migrator
Location: UK
Founded: 2019
Team size: 3
Smart Migrator helps companies migrate their server infrastructure to the cloud and then helps them manage it, freeing up the IT team from routine infrastructure management jobs. It uses AI to automate some of those jobs, and Smart Migrator says it can reduce the cost of migrating to the cloud five-fold. The company started with a focusing on helping SMEs migrate to the cloud but later migrated to focus on larger companies.
The company is still pre-revenue but expects this to change soon.
"We are on the verge of signing a huge global partnership with a major software provider," Peter Simeonov, CEO and cofounder, told Sifted. The partnership could accelerate growth, especially in the US. "It's difficult to forecast the potential value but it could easily reach eight-figure annual revenue within 24 months. The scale of customers this company serves is huge."
Getting the first customers on board would solve one of the biggest obstacles Smart Migrator had when it was attempting to raise money in Q3 2020. The company spoke to seed investors but all of these wanted to see more customer traction before committing money — so Simeonov stopped fundraising to focus on getting that traction.
If some big contracts start coming through Simeonov says the company will likely focus on organic growth for at least 12-18 months before raising a round. However, Simeonov is starting to build relationships with VC in preparation for a fundraise in the future.
Cruxy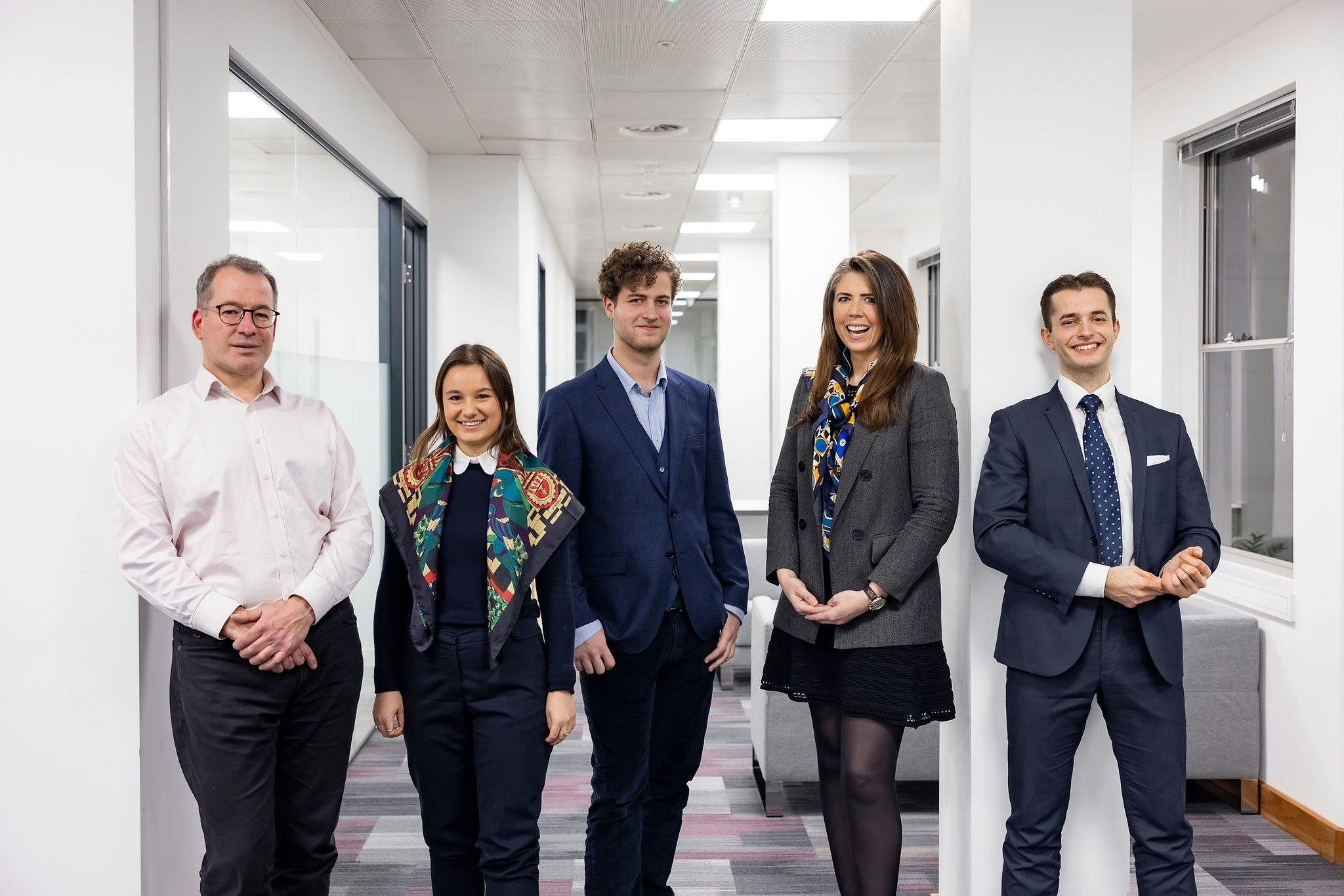 Location: UK
Founded: 2013
Cruxy is a technology-enabled strategy consulting firm working with high-growth tech firms including a number of fintech companies. Carrie Osman, founder and CEO, bootstrapped the business the hard way.
I sold shoes on eBay and moved into my parents' single bedroom to do this. It will take a lot for me to turn to

investors.
"I sold shoes on eBay and moved into my parents' single bedroom to do this. It will take a lot for me to turn to investors — only as and when capital becomes our constraint," she tells Sifted.
Consultancies, luckily, can be run on a shoestring, and the company has been in profit from the start. Last year it doubled revenues to £1.1m.
Now Cruxy is moving beyond just consultancy and is developing a data platform that helps companies put some of the strategy into action. This has involved investments in machine learning and building an MVP, but so far Cruxy has been able to do this from its own funds.
Osman hasn't yet decide if Cruxy will look to raise funding from investors. "Who knows — I think we may as and when the time is right and with the investors we know and love," she says.
The Financielle
Location: UK
Founded: 2018
Financielle is a female-focused financial wellness platform, helping people take control of their money, decrease debt and save more. Run by sisters Laura Pomfret and Holly Holland, it began as an anonymous Instagram account in 2018 (which now has 11k followers), before turning into a company. The company has 2,500 app users so far in the Financielle Community it is beta testing, with 10% of those users taking a premium subscription.
The company is profitable and has not sought investment while it validated the concept.
"People become obsessed with building an app and perhaps that's more of a vanity project than a legitimate tool to meet the needs of their user," says Holland.
However, now that the beta test of the community is underway Financielle is planning to close a seed round next month.
Finders Seekers

Location: Finland
Founded: 2018
Team size: 23
Finders Seekers, founded by three tech recruiters, Saku Ruus (chief growth officer) Sofia Pohls (CEO) and Petra Erkkila (COO), helps companies find tech talent. It not only does the talent search but can advise on the design of the recruitment process, employer branding and provide recruitment training.
The company doubled its turnover from €1m in 2020 to €2.1m in 2021. It has 73 active clients, nearly double from a year ago.
Finders Seekers has been profitable almost from the beginning. Like many services businesses it has had relatively small overheads and opted to avoid giving up equity to outside investors if they didn't need to. However, now the company is building out a data and technology platform and is open to taking strategic investment to help it do that.
PriceFlux
Location: Romania
Founded: 2018
PriceFluxis an ecommerce startup that has built a platform that allows online merchants to monitor the pricing of thousands of competitors' products. In 2020 Mihai Bisnel, managing partner, told Romanian business journal Ziarul Financiar that the company had doubled revenues from €120k in 2019 to €240k in 2020. The company sells the monitoring as a software-as-a-service with monthly subscription costs ranging from €1k to €6k depending on the number of product lines being monitored.
Adsum
Location: UK
Founded: 2020
Team size: 10
Adsum was founded just as the Covid pandemic was starting and cofounders  Justina Tartilaite and Ben Rodgers ended up working from Tartilaite's basement, pinning up pictures of Jeff Bezos (who started Amazon from an unheated garage) in order to keep their spirits up.
The company helps startups calculate the R&D tax refunds they are owed by the UK tax office and will advance them the cash, saving founders the time and bother of filling out the claims themselves. It takes a fee for the service.
"Thanks to the popularity of revenue-based financing from companies such as Wayflyer, we're seeing huge uptake for our tax-based financing as users start to demand the immediate access to capital that our tech-enabled solutions have to offer," Tartilaite told Sifted.
The user base is growing around 15% each month, and 60% of users return. The company made net revenue of more than £1m in its first year, but now is set to make more than that a month.
Adsum has avoided taking investment while it was building up and testing the idea, but now that it has proven the business case it is talking to investors about funding to expand and accelerate. The company has recently been approached by specialist investors.
CO2HERO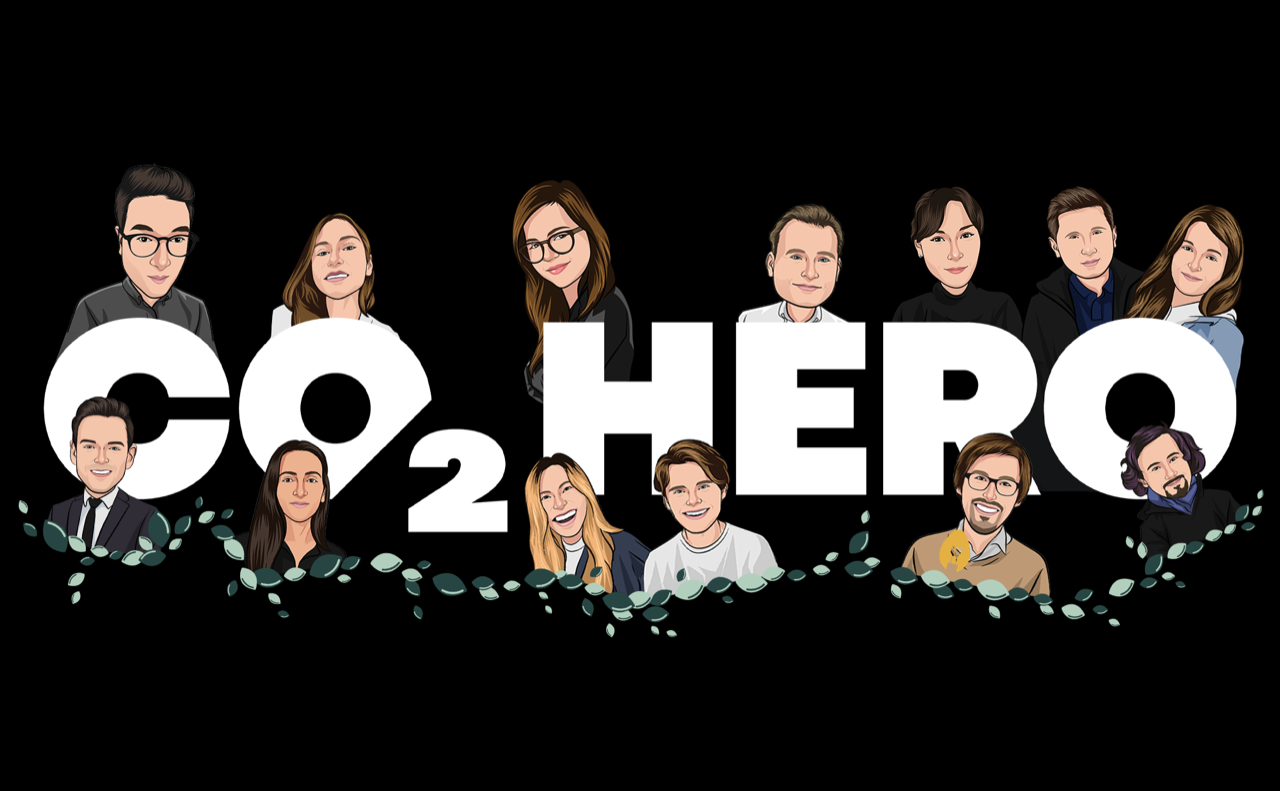 Location: Denmark
Founded: 2020
CO2HERO has created an app that helps people become more carbon-friendly in the way they eat, travel and make purchases. The app can be downloaded by individuals, but the company is also working with Fortune 500 companies to encourage their employees to make lifestyle changes.
Amit Desai, CEO, told Sifted that the user base is growing by 10-20% month-on-month and that active users are visiting the app around three times a week, for three to five minutes at a time. This has meant that CO2HERO can make money from showcasing some consumer brands on the app — it has more than 25 on the platform so far, including refurbished electronics companies Swappie.
CO2HERO isn't profitable yet but is expecting to break even by the end of this year. The company is now beginning to look for funding from VCs as it is hoping to accelerate its work with Fortune 500 companies.
Supernova
Location: UK
Founded: 2013
Supernova is pushing to become the ethical alternative to Facebook and Instagram — much as Ecosia has become an ethical alternative to Google's search engine.  It hopes to benefit from the decline of Facebook (increasingly seen as "uncool" by millennials and Gen Z) and Instagram (losing out to TikTok). The platform is pledging that 60% of its advertising revenue will go to charities, and that human moderation and a culture of kindness will make it non-toxic.
Revenues will come from advertisers, such as ASICS, which has become one of the first brands to work with Supernova. Founder and CEO Dominic O'Meara tells Sifted that brands are increasingly looking for alternatives to the big social media brands.
The company saw 400% growth in user numbers over the last four weeks. It is not expecting to break even until the end of 2023 or even mid-2024. O'Meara, a former Saatchi advertising executive, has been able to finance the company up to now from his personal wealth. However, the company is now beginning to speak to investors about raising a funding round.
MyPocketSkill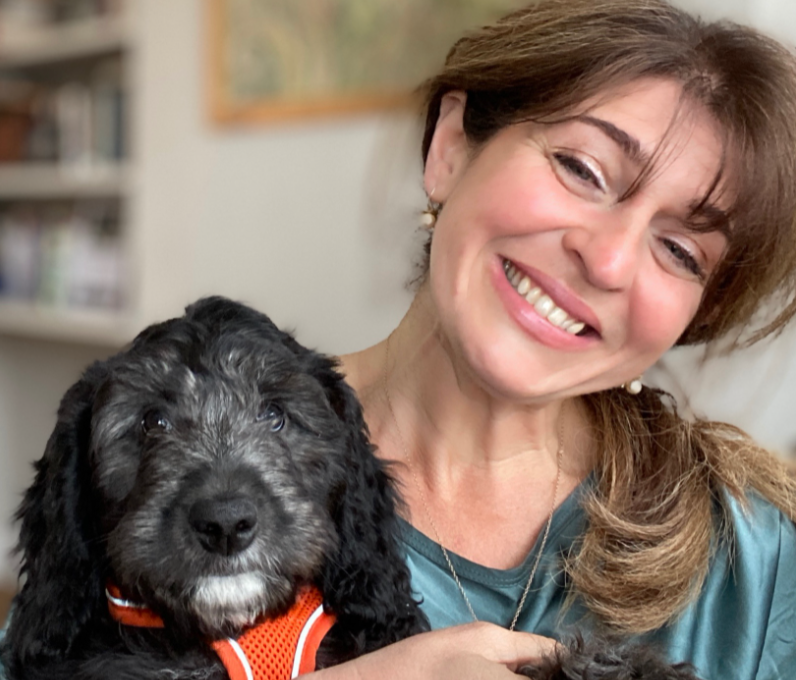 Location: UK
Founded: 2017
MyPocketSkill is a platform that allows teens to earn money from doing part-time jobs, such as tutoring, babysitting or dog walking. At the same time they teach teens how to manage and save money.
Cofounder Zara Ransley tells Sifted the user numbers have been growing 20% month on month over the last year and the platform now has more than 15,000 users.
Revenues have been growing at a monthly rate of 23%, with nearly double that in January this year. The company is targeting revenues of £1m in 2023.